-Lurid Crime Tales-
The Lipstick Killer, Imprisoned For 66 Years, Dies At 83
William Heirens, known as the "Lipstick Killer" because he once scrawled in lipstick on the wall of a victim's apartment "For heaven's sake, catch me before I kill more I cannot control myself.", has died after spending nearly 66 years in an Illinois prison.

The sensational case later became the basis for the 1956 Fritz Lang film, "While the City Sleeps."

Heirens was a 17-year-old student at the University of Chicago when he confessed in 1946 to killing two women in their homes and strangling a six-year-old girl. The girl's body was dismembered and disposed of in the city's sewers, according to local media accounts.

Heirens recanted his confession, saying he admitted to the murders to avoid the electric chair. Drizin said Heirens had been tortured before his confession, and then became a model prisoner, with no discipline problems for 50 years. He became the first person in Illinois to get a four-year-college degree in prison, and redesigned the prison library system, Drizin said.

In arguing against Heirens' multiple requests for parole, prosecutors have noted that Heirens' fingerprints were found on a ransom note for the child, and at one of the woman's apartments.
Posted by: Anonymoose || 03/07/2012 12:56 || Comments || Link || E-Mail|| [259 views] Top|| File under:
-Short Attention Span Theater-
Presidential McNugget Sells for $8,100
[An Nahar] Call it McWashington.

A Nebraska woman has sold a three-year-old McDonald's Chicken McNugget that resembles President George Washington for $8,100 on eBay. The Sioux City Journal in Iowa says bidding ended Monday morning.

Rebekah Speight of Dakota City sold the McNugget to raise money for a drive to raise $15,000 and send 50 children to summer church camp in Sioux City. She did not disclose who won the auction.

Speight says her children didn't eat the chicken during a McDonald's visit three years ago. She was about to toss it, then spotted Washington's resemblance. Speight stashed the McNugget in her freezer.

eBay had temporarily taken down the auction last month because it violated rules regulating expired food. She later received an email saying the site was "willing to make exceptions to help your cause."
Posted by: Fred || 03/07/2012 00:00 || Comments || Link || E-Mail|| [549 views] Top|| File under:
-Signs, Portents, and the Weather-
Utah First To Demand Its Land Back From Federal Takings, 50 Percent Of State
Lawmakers who want to seize control of federal lands are pushing a legal battle they insist is winnable despite multiple warnings their effort is highly unconstitutional and almost sure to fail in court.

Utah is poised to become the first state to pass a package of bills that demand the federal government relinquish claims to huge sections of public land. A proposal that advanced Wednesday demands that by 2014 the federal government cede control of nearly 30 million acres -- nearly 50 percent of the entire state. A bill setting an identical deadline is also moving in the Arizona Legislature.

Rep. Ken Ivory, who is leading the effort in Utah and helped draft model legislation for use in other states, said the federal government doesn't treat states like equal partners in land management.

"If sovereignty means anything, it means not having to say pretty please, or mother may I," Ivory said.

Driving the legislative frustration is an ongoing anger over missed opportunities to develop and mine lands managed by the U.S. Bureau of Land Management and U.S. Forest Service. There is also concern that access to state-owned or private lands will be increasingly restricted by Congress or even with the stroke of a president's pen, which happened in 1996 when President Bill Clinton created the 1.9-million-acre Grand Staircase-Escalante National Monument in southern Utah.

"In our area, we feel that we have federal land management policies that ignore the needs of state, county or local residents," said Dirk Clayson, a commissioner in rural Kane County, Utah, which has less than 10 percent privately-owned land. "Even well-meant efforts from federal officials seem to get tied up with policy decisions ... that are not responsive to local needs."

While Clayson doesn't think state control will solve all the issues, he said it would give the counties a more accessible partner.

"There's risks, but there's a general feeling that we will have a much more effective working relationship with the state," Clayson said. "After all, they're only a four-hour automobile drive away from us."

Critics, however, argue the bills are almost all unconstitutional and amount to nothing more than chest-thumping political statements that waste taxpayer money. Even Utah's legislative attorneys have warned the bills will likely not withstand a court challenge.

"This bill is likely unconstitutional and will engage us in a legal battle with the federal government," Utah Senate Minority Leader Ross Romero, D-Salt Lake City, said. "We're likely to eventually lose in this endeavor ... Simply inviting a lawsuit where we'll be spending time and energy to lose is not the best policy."

But the fight is worth it for many Western lawmakers because they see the potential for millions of dollars in revenue from taxes, development rights or even the sale of lands.

Pressing the federal government to resolve the issue politically or take it to court is the goal, said Utah state Sen. Wayne Niederhauser, R-Sandy.

"This is not a tanks, swords or horses issue," Niederhauser said. "There is a peaceful way to do this."
Posted by: Anonymoose || 03/07/2012 17:15 || Comments || Link || E-Mail|| [644 views] Top|| File under:
Africa Subsaharan
DR Congo Government Resigns
[An Nahar] The government of the Democratic Republic of Congo headed by Prime Minister Adolphe Muzito has resigned more than three months after legislative elections, a

front man

said Tuesday.

Muzito "presented the resignation of his government" to President Joseph Kabila, said the outgoing government's

front man

Lambert Mende.

"We are at the end of this legislature so the president must have his hands free to create a new government," he added.

The vast central Africa country held presidential and legislative elections on November 28 following a campaign marred by violence and claims by opposition leader Etienne Tshisekedi of foul play.

Results for the presidential ballot were released in late December and returned Kabila who has been in power since 2001.

The polls were widely criticized as chaotic and riven with irregularities. Kabila's inauguration was largely snubbed by the international community.

The results of the legislative ballot were only announced on February 1, giving Kabila's party and its allies control of parliament, albeit with a reduced majority.

Posted by: Fred || 03/07/2012 00:00 || Comments || Link || E-Mail|| [269 views] Top|| File under:
Europe
Greece on brink of default as bond deal falters
Looks like it's gonna be hours not days before Greece defaults. Then it gonna be goodby to the whole sorry saga.


Less than half of Greece's international creditors had agreed to a vital €206bn (£172bn) bond swap on Wednesday night, leaving Athens dangerously exposed to default. The Royal Bank of Scotland, Barclays and HSBC joined 30 European banks and institutions in declaring their acceptance of the deal - but the tally was still far short of the 95pc needed to avoid being officially declared in default.

The International Institute of Finance (IIF), the body that has negotiated with the Greek government on behalf of bondholders, put out several announcements on Wednesday, counting the proportion of the vote as it inched up. The latest statement said bondholders "amounting in aggregate to €84bn, or 40.8pc of the €206bn total eligible debt" would support the deal.

The regular updates coincided with provocative comments from Germany's finance minister, Wolfgang Schaeuble, who said he had discussed with Greece's finance minister Evangelos Venizelos whether it would be better for the country to leave the euro.

Speaking at the European University Institute in Italy, Mr Schaeuble said he had discussed the issue "very openly" with Mr Venizelos.

"Maybe you could say it was the wrong decision for Greece to join the common European currency," Mr Schaeuble said. "Greece has failed for a long time to deliver what is needed to be in a common currency."


Only the last couple thousand of years...
Posted by: tipper || 03/07/2012 18:57 || Comments || Link || E-Mail|| [563 views] Top|| File under:
Home Front: Politix
Tea Party Knocks Out Liberal Republican In Ohio Primary, Replaced With Combat Surgeon
Perhaps, the biggest news of the night is outside the confines of the presidential election. In OH-2, Representative Jean Schmidt was defeated in a stunning upset by conservative challenger Brad Wenstrup. She is the first of those who voted for the debt ceiling deal to go down in a primary. This should encourage us to focus our attention on congressional races in the coming weeks. There are primaries in Alabama and Mississippi next week. Several weak incumbents, such as Jo Bonner, Spencer Bachus, and Steve Palazzo, have primary challengers.
(LTC) Dr. Brad Wenstrup, combat surgeon, podiatrist (foot specialist and surgeon, a lot more serious a job in wartime).
He has been in the U.S. Army Reserve since 1998, serving in the Medical Service Corps. In 2005, he deployed for a year of active duty in Iraq where he served as a Combat Surgeon with the 344th Combat Support Hospital. For his service and actions in Iraq, Wenstrup was awarded the Bronze Star and Combat Action Badge. Wenstrup continues his service in the U.S. Army Reserve as a Lieutenant Colonel.

Posted by: Anonymoose || 03/07/2012 10:12 || Comments || Link || E-Mail|| [613 views] Top|| File under:
India-Pakistan
Thrashing defeat for Mayawati
[Bangla Daily Star]
Mulayam Singh Yadav's Samajwadi Party swept to power jolting Congress party and BJP in Uttar Pradesh assembly polls, the results of which are a setback to Rahul Gandhi, who acknowledged the "defeat".

SP dethroned Bahujan Samaj Party (BSP) leader Mayawati by getting an absolute majority by comfortably crossing the required 202-mark in the 403 member House. The SP has won 224 seats.

Mayawati was relegated to the second position ending up close to 80 seats.

Indian ruling Congress suffered a heavy blow as it failed to improve strength in the politically most crucial state of Uttar Pradesh and regain governance in

Punjab

. The party also lost power in Goa, our New Delhi correspondent Pallab Bhattacharya adds.

The only relief for Congress is its emphatic victory in northeastern state of Manipur where it retained power for the third consecutive term.

The Congress, which was hoping to do well after Rahul Gandhi's extensive campaigning in 207 constituencies, improved its previous tally of 22 seats by winning 26 seats and was leading in another two.

The BJP, which had 51 seats, has won 47.

The polls were a mid-term popularity test for Prime Minister Manmohan Singh's government ahead of 2014 parliamentary elections and a first real appraisal of Rahul Gandhi viewed by many as the future Prime Minister of India.

"I stood in front, so it is my responsibility," 41-year-old Rahul told

news hound

s as he conceded defeat. "All of us in the Congress party fought. We fought well but the result which came was not so good."

Rahul, the scion of Nehru-Gandhi family, had led the party's charge in Uttar Pradesh in a bid to revive Congress in what constituted his biggest challenge yet in a state where it has been out of power for 22 years.

The SP has crossed the half-way mark in the 2012 Uttar Pradesh assembly elections and looks all set to form the next government in the state.

Earlier in the day, state unit president Akhilesh Yadav said party chief Mulayam Singh Yadav will be the chief minister.

Akhilesh said the party's Parliamentary Board will meet tomorrow to decide on issues like staking claim before Governor BL Joshi to form the next government. "I have answered this question several times.... We all want netaji (Mulayam) as the chief minister," Akhilesh said seeking to put a lid on speculation that he would be the next chief minister of the state.

Replying to questions on the possibility of SP seeking support of independent MLAs, the party's state unit chief said his party will not take support of "mafia".

On possibility of removing statues of elephants (BSP's election symbol) as also of outgoing chief minister Mayawati, he said SP has already made it clear that the statues would not be removed.

SP state president and star campaigner for the party Akhilesh Yadav said that after formation of the government, the first priority of the SP would be to provide relief to the farmers through loan waivers and improvement in power supply.

He said the BSP got five years to develop the state but it squandered money on parks and stones. However,


there's more than one way to stuff a chicken...


he also said that SP will not touch dalit memorials built by Mayawati. "They will be safe."

What seems to have gone in favour of SP is its image makeover by Akhilesh. Previous SP rule in 2003-07 was known for poor law and order but Akhilesh promised to change the order this time. While Mulayam worked to get back

Mohammedan

s who were angry after he shook hands with Kalyan Singh in 2009, Akhilesh worked to woo different castes and communities. He was also able to attract youth.

The BSP is expected to remain second despite a loss of over 100 seats in comparison to the 206 it got in 2007.

Congress and BJP are likely to improve but are fighting for third and fourth place.

Congress's ally RLD is also expected to increase its number, according to Times of India.

SP seems to be getting support across the state and all castes and communities, while BSP has suffered losses everywhere but seems to have retained its Dalit base.

However,


there's more than one way to stuff a chicken...


Mayawati's social engineering failed as Brahmins and

Mohammedan

s do not seem to have vote for BSP in large number as they did in 2007. Congress and BJP seem to have has excelled in some pockets of UP.

While celebrations have begun in SP head quarters in Lucknow, an eerie silence prevailed in BSP head office and gates were closed for visitors. Disappointment was palpable in Congress office, whereas BJP camp was hopeful of getting more than 100 seats, double of what it got in 2007.

Reacting to result trends, SP general secretary Ram Gopal Yadav said that people have voted against five years of misrule in UP. He said SP is gaining because it took up public cause for five years while sitting in opposition.

UP Congress President Rita Bahugana Joshi said that though her party does not seems to be doing well, it would improve its tally. She said there is a strong anti-incumbency wave against Mayawati regime.

Congress leader Rajiv Shukla said that Rahul Gandhi created a favourable atmosphere for the party through his work and campaign in UP. But, he said, party could not convert it into seats because of absence of party cadre at the ground level. He claimed that in any case Congress would emerge as key player in UP.

BJP national vice president and candidate from Lucknow East Kalraj Mishra said that party would do better than 2007. He admitted that induction of sacked BSP minister Babu Singh Kushwaha, who is prime accused in NRHM scam and has been

locked away

by CBI, damaged BJP's prospect upto some extent in UP.

The BJP has received a strong drubbing in Lucknow, which used to be its stronghold for long. The party has lost in Lucknow constituency for the first time since 1991. This was the first elections in which former prime minister Atal Bihari Vajpayee was not in the picture. And this resulted in crushing defeat for the party.

The BJP also lost in the rural areas of Lucknow. It was in a miserable state at the start of election but entry of fire brand Hindutava leader Uma Bharti galvanised cadre and brought party back in contest.

BJP was also able to polarise votes on communal lines at few places on the issue of

Mohammedan

quota.

Posted by: Fred || 03/07/2012 00:00 || Comments || Link || E-Mail|| [281 views] Top|| File under:
JI turned down PPP's offer, says Munawar
[Dawn] The Pakistain People's party (PPP) tried to woo the Jamaat-e-Islami
...The Islamic Society, founded in 1941 in Lahore by Maulana Sayyid Abul Ala Maududi, aka The Great Apostosizer. The Jamaat opposed the independence of Bangladesh but has operated an independent branch there since 1975. It close ties with international Mohammedan groups such as the Moslem Brotherhood. The Jamaat's objectives are the establishment of a pure Islamic state, governed by Sharia law. It is distinguished by its xenophobia, and its opposition to Westernization, capitalism, socialism, secularism, and liberalist social mores...
(JI) with offering it an electoral alliance for the next general election, JI Amir Syed Munawar Hasan claimed in an interview with Dawn on Monday.

The JI rejected the offer as it was mindful of the fact that considering the decades-long hostility between the two parties, PPP voters would hardly support JI candidates, he said.

The PPP on its trail to find more political friends sent Senator Babar Awan to hold talks with the JI. Mr Hasan said that Dr Awan
conveyed the message of friendship to him on behalf of PPP Co-Chairperson
Asif Ali President Ten Percent Zardari


... sticky-fingered husband of the late Benazir Bhutto ...


.

"When the PPP vote bank does not turn to us, the alliance is useless," the JI amir said.

Mr Hasan said his party also turned down a Dr Awan's request to restrain from issuing anti-government statements in order to avoid any confrontation.

"We told the PPP leader that it would be hard for us to do so as every one has a right to comment and criticise government's policies publicly.

"We also told the PPP leader that the JI will not criticise the PPP just on the basis of on speculations."

Dr Awan could not be contacted for comment despite several calls made to him.

Though the Jamaat sees no electoral cooperation possibilities with the PPP, it is however in talks with other mainstream parties such as the Pakistain

Mohammedan

League-N (PML-N) and the Pakistain Tehrik-e-Insaf
...a political party in Pakistan. PTI was founded by former Pakistani cricket captain and philanthropist Imran Khan. The party's slogan is Justice, Humanity and Self Esteem, each of which is open to widely divergent interpretations....
(PTI).
Posted by: Fred || 03/07/2012 00:00 || Comments || Link || E-Mail|| [279 views] Top|| File under: Jamaat-e-Islami
Israel-Palestine-Jordan
Palestinian defends Israel on South Africa campus
(Ma'an) -- Israel has sent a delegation of 100 students to represent it in the annual Apartheid Week in South Africa, an Israeli newspaper reported Tuesday.

The report in Maariv noted one unusual participant in this year's delegation -- a 25-year-old Muslim Bushra Khalilieh, a member of Israel's Arab minority in the Galilee.

The newspaper said Khalilieh was attending university in one of South Africa's university campuses. Khalilieh, who wears a hijab, came to Israel's defense during activities on campus.

"We toured Johannesburg and Cape Town's campuses and met local students," she said.

"We spoke with them about Israel and I told them about my personal issue as an Arab girl living in Israel. I feel Israel to be my hometown where there's equality and I have all my rights."

"When students hear us, they are surprised as there are some who do not even know there are Arabs living in Israel. I, as an Arab Israeli girl, love my country and believe that it seeks peace and respects all its citizens."

Khalilieh, a masters student at Tel Aviv University, stressed that she represents herself and not the position of the Israeli government.

"I represent myself as a Muslim Arab who lives in Israel as a liberal and free girl unlike other Arab girls who live in Arab countries and do not have the human rights I have like freedom of expression and dignity."

She added: "There are people who are calling to boycott us and say that there is apartheid in Israel, but I try to show Israel as a country that's different from what they think."
Posted by: trailing wife || 03/07/2012 00:00 || Comments || Link || E-Mail|| [361 views] Top|| File under:
Syria-Lebanon-Iran
Aoun: Jumblat Was Never Part of Parliamentary Majority
"We've always been at war with Eastasia"


[An Nahar] Free Patriotic Movement


Despite its name a Christian party allied with Hizbullah, neither free nor particularly patriotic...


leader MP
Michel Aoun


...a wholly-owned subsidiary of Hizbullah...


slammed on Tuesday the National Struggle Front's boycott of Monday's parliamentary session, accusing its leader MP Walid Jumblat of only seeking to ensure his own interests.

He said after the Change and Reform bloc's weekly meeting: "It seems that the MP was never part of the parliamentary majority."

The National Struggle Front decided to adopt a negative position, which it did not justify, explained the FPM leader.

Asked if the March 8 forces


... the opposition to the Mar. 14th movement, consisting of Hizbullah and its allies, so-called in commemoration of their Mar. 8th, 2006 demonstration of strength in Beirut ...


still retains the parliamentary majority, Aoun responded: "We will see if we have the majority if Jumblat resigns from government."

On Monday, March 14


Those are the good guys, insofar as Leb has good guys...


and National Struggle Front MPs boycotted a parliamentary session that was aimed at tackling the dispute over government extra-budgetary spending.

Jumblat told As Safir newspaper Monday that his bloc's decision to boycott lies in its insistence on finding a political solution to the dispute.

"This doesn't mean that we are no longer part of the ruling majority," he said about the March 8 forces.

Posted by: Fred || 03/07/2012 00:00 || Comments || Link || E-Mail|| [298 views] Top|| File under:
Who's in the News
38
[untagged]
7
Govt of Syria
5
Govt of Pakistan
4
al-Qaeda in Arabia
2
Arab Spring
2
TTP
1
Takfir wal-Hijra
1
Lashkar-e-Islami
1
Jamaat-ul-Mujahideen Bangladesh
1
Jamaat-e-Islami
1
Govt of Sudan
1
Govt of Iran
Bookmark
E-Mail Me
The Classics
The O Club
Rantburg Store
Comments Spam
The Bloids
The Never-ending Story
Thugburg
RSS Links
Gulf War I
The Way We Were
Bio
Merry-Go-Blog
Hair Through the Ages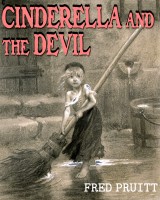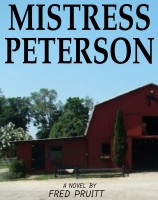 On Sale now!


A multi-volume chronology and reference guide set detailing three years of the Mexican Drug War between 2010 and 2012.

Rantburg.com and borderlandbeat.com correspondent and author Chris Covert presents his first non-fiction work detailing the drug and gang related violence in Mexico.

Chris gives us Mexican press dispatches of drug and gang war violence over three years, presented in a multi volume set intended to chronicle the death, violence and mayhem which has dominated Mexico for six years.
Click here for more information


Meet the Mods
In no particular order...


Steve White
Seafarious
Pappy
lotp
Scooter McGruder
john frum
tu3031
badanov
sherry
ryuge
GolfBravoUSMC
Bright Pebbles
trailing wife
Gloria
Fred
Besoeker
Glenmore
Frank G
3dc
Skidmark
Alaska Paul



Better than the average link...



Rantburg was assembled from recycled algorithms in the United States of America. No trees were destroyed in the production of this weblog. We did hurt some, though. Sorry.
54.198.86.28