Home Front: Politix
Debate Tonight Feb 25 in Charleston SC
Seven candidates have qualified for the debate:

Joe Biden
Michael Bloomberg
Pete Buttigieg
Amy Klobuchar
Bernie Sanders
Tom Steyer
Elizabeth Warren

Partners: CBS News and the Congressional Black Caucus Institute
Moderators: Norah O'Donnell, Gayle King, Margaret Brennan, Major Garrett, and Bill Whitaker



Posted by: lord garth || 02/25/2020 12:34 || Comments || Link || E-Mail|| [10798 views] Top|| File under:
Virginia Democrats Nix Sheriff Pay Raise Amid Gun Control Debate
[AmGreatness] A Republican state senator in the Virginia General Assembly condemned state Democrats, for denying Virginia deputies a pay increase of 3 percent after some state sheriffs publicly refused to enforce Gov. Ralph Northam's anti-gun agenda, The Epoch Times reports.

Sen. William "Bill" M. Stanley wrote in a Facebook post on Thursday night that after an amendment of his to give sheriff's departments a three-percent raise for the upcoming year and was voted down, he was approached by Sen. Richard "Dick" L. Saslaw, a Democrat.

"Saslaw came up and said this to me, 'Hey Stanley, you want to know why your sheriffs didn't get a raise? Because they came to our committees and said that they weren't going to enforce our laws.' When I asked him which law was he talking about, he said, 'Gun control.'"

In Virginia, 91 of the state's 95 counties have passed some sort of measure affirming their support for Second Amendment sanctuaries.

"I was shocked that the Democrats are now punishing our local Sheriff's Departments (by eliminating a pay raise for them), for their choice to protect and defend our citizens' Second Amendment rights," Stanley wrote in a now-viral Facebook post following the incident.


Saslaw told CBS, "All I said was a lot of people are upset that these people come in and say they're not going to enforce my laws," he told the network. "That's all."

David Campbell, vice chairman of the Effingham County Board in Illinois, told The Epoch Times he sees the incident as a "direct attack on Virginia's sheriffs."

"All representatives and senators take the same oath of office as the sheriffs do," he said via email. "The sheriffs are only doing their job and what they were sworn to do, and that is to uphold the Constitution of the United States of America."
Posted by: DarthVader || 02/25/2020 08:49 || Comments || Link || E-Mail|| [10796 views] Top|| File under:
ALERT: Coronavirus merges with Trump Derangement Syndrome
Legal Insurrection via Instapundit


The way things have been going, the economy was on target to remain powerful through Election Day 2020, giving Trump a strong likelihood of reelection. Reflecting that reality, a record percentage of Americans are satisfied with their lives.

Enter coronavirus and the potential for a pandemic that causes worldwide suffering and economic damage tanking the stock market and the U.S. economy. The Trump administration has been very proactive, even though China has rebuffed help, including just requesting $2.5 billion specifically targeted at coronavirus response.

Enter Trump Derangement Syndrome, where the number one priority is defeating Trump. And if devastation to the stock market due to coronavirus is needed, well, Democrats and media supporters are practically giddy at placing the blame on Trump.

The stock market plunged today! 2020 is looking better and better for Democrats.

Ted Lieu tried to blame Trump for cuts to the Centers for Disease Control that have not taken place and would not have affected coronavirus response anyway:


Some "rights" NGO submitting that quarantine violates civil rights, and some Obama judge issuing an injunction against quarantine in 5 .. 4 .. 3
Posted by: g(r)omgoru || 02/25/2020 04:15 || Comments || Link || E-Mail|| [10802 views] Top|| File under:
Exploding Cigar II: Florida's Democrats panic after Bernie Sanders blows a kiss to Castro
[American Thinker] Bernie Sanders has always had a soft spot for Fidel Castro and the communist dictatorship the latter created. But instead of keeping it to himself and off the air, he went all out to praise Cuba's brutal regime for its phony "literacy" and "free" health care on 60 Minutes. Now Florida's Democrats are panicking.

According to the Miami Herald:

During that interview, a clip of which aired on CBS Sunday night, Sanders counted healthcare and education among the reasons that the Cuban people didn't rise up and overthrow Castro after his 1959 revolution.

"You know, when Fidel Castro came into office, you know what he did? He had a massive literacy program," Sanders told Cooper. "Is that a bad thing? Even though Fidel Castro did it?"

"There are a lot of dissidents imprisoned in Cuba," Cooper said to Sanders.

That's a big ‐ real big ‐ exploding cigar.

The only reason people didn't overthrow Castro was their great love of all his "free" health care? No, he tortured, killed, and imprisoned them first. Crap like that is likely to cost the Democrats Florida.
Posted by: Besoeker || 02/25/2020 01:11 || Comments || Link || E-Mail|| [10798 views] Top|| File under:
FBI Agent Faulted In FISA Report For 'Significant' Errors Has Finally Been Identified
[Daily Caller] An FBI agent faulted for some of the most significant problems laid out in the Justice Department's inspector general report on FISA abuse against a Trump campaign associate has been identified.

The New York Times, citing people familiar with the FBI's Russia probe, identified Stephen A. Somma, a counterintelligence investigator who works out of the bureau's New York field office, as "Case Agent 1" from the inspector general's (IG) report.

The IG blasted the FBI for its handling of information used to obtain four surveillance orders against Carter Page, a former Trump campaign aide.

"Case Agent 1" is singled in the report as being "primarily responsible for some of the most significant errors and omissions in the FISA applications."

Somma was involved in multiple aspects of Crossfire Hurricane, the FBI counterintelligence investigation of the Trump campaign. (RELATED: FBI Agent Who Played 'Significant' Role In Surveillance Abuse Wore Several Hats In Trump Probe)

According to the IG report, he was the FBI agent who initially sought a surveillance warrant against Page. Somma pushed for a FISA warrant "almost immediately" after the FBI opened Crossfire Hurricane on July 31, 2016, the IG said.

Somma's initial request was rejected, but FBI lawyers later approved seeking a FISA warrant on Page after the bureau received information from former British spy Christopher Steele. In his dossier, Steele alleged that Page was a key player in the Trump campaign's "well-developed conspiracy of cooperation" with the Russian government to influence the 2016 election.


Posted by: Woodrow || 02/25/2020 00:00 || Comments || Link || E-Mail|| [10794 views] Top|| File under:
CNN details 'emotional moment' a 9-year-old asks Pete Buttigieg for help coming out as 'gay'
[BIZPACREVIEW] Pete Buttigieg

...the testicleless mayor of South Bend, Indiana, since 2012. Buttigieg graduated from Harvard College and, on a Rhodes Scholarship, from Pembroke College, Oxford. From 2007 to 2010, he worked at McKinsey and Company, a consulting firm. From 2009 to 2017 Buttigieg served as an intelligence officer in the United States Navy Reserve, attaining the rank of lieutenant and deploying to Afghanistan in 2014. Buttigieg was first elected mayor of South Bend in 2011 and was reelected in 2015. During his second term, he announced he was gay. Buttigieg also campaigned for Indiana state treasurer in 2010 and for chair of the Democratic National Committee in 2017, losing both elections. He is running for the Dem nomination in 2020 on the theory that being mayor of a nondescript medium sized city is qualification to run the country...
addressed a 9-year-old boy during his Saturday rally, and the content of the discussion was shocking to many.

Identified as Zachary Ro, the young boy submitted a fishbowl question to the Democratic presidential candidate asking if the young former mayor would help him announce to the world that he identifies as homosexual. He was with his parents, who are likely supporters of the aspiring POTUS.

CNN detailed the "emotional moment" between Buttigieg and the youth in an article detailing all of the "advice" Pete gave.


Time for a Don Lemon Party


"Thank you for being so brave," the young boy wrote. "Would you help me tell the world I'm gay, too? I want to be brave like you."

Despite what the kid may think of himself, the openly-gay candidate let the boy know that he was actually pretty brave for asking the question in the first place. Especially in such a public forum.

"I don't think you need a lot of advice for me on bravery. You seem pretty strong to me," he responded. "It took me a long time to figure out how to tell even my best friend that I was gay, let alone to go out there and tell the world and to see you willing to come to terms with who you are in a room full of 1,000 people, thousands of people you've never met that's, that's really something."

But in the interest of drawing the event out for as long as possible, perhaps for the desperately needed dosage of good PR it would bring him, Pete did hand down "a couple of things that might be useful."


Posted by: Fred || 02/25/2020 00:00 || Comments || Link || E-Mail|| [10797 views] Top|| File under:
Biden backs off calling South Carolina his 'firewall'
[FOXNEWS] Former Vice President Joe Foreign Policy Whiz Kid Biden

...Failed seeker of the Democratic presidential nomination on multiple occasions, vice president under Barack Obama, giving it a last try in his dotage for 2020...
is backing away from pointing to the upcoming South Carolina primary as a virtual lock for his campaign, after previously describing the state as his "firewall."On Sunday, he pushed back on the description -- and even denied saying it.

"You said it, my firewall. I've never said it," Biden shot back at CBS' Margaret Brennan in an interview that aired Sunday on "Face the Nation."

"I said I'm going to do well there," he continued. "And I'll do well there and I'll do well beyond there as well."

Biden did say it, just a few weeks ago.

In an interview with NBC before the Iowa caucuses, Biden stressed the importance of South Carolina for his campaign.

"I think I'll do well in Nevada," Biden said. "And I think I have a real firewall in South Carolina."

Since making that statement, Biden finished fourth in Iowa, fifth in New Hampshire -- but bounced back with a second-place finish in Nevada.




Posted by: Fred || 02/25/2020 00:00 || Comments || Link || E-Mail|| [10798 views] Top|| File under:
5 times the Navy SEAL admiral who oversaw the Osama bin Laden raid has lambasted Trump
[Business Insider] Retired US Navy Adm. William McRaven, former head of US Special Operations Command, has delivered fierce criticisms of President Donald Trump in several opinion columns published in The New York Times and Washington Post.

McRaven's 36-year military career was marked by several high-profile accomplishments, including his leadership role in Operation Neptune Spear, targeting al-Qaida leader Osama bin Laden, in 2011.

He retired from the Navy in 2014 and became the chancellor of the University of Texas system in 2015. Two years later, he said he would leave that job, citing health concerns.

McRaven has written several bestselling books about leadership, including "Make Your Bed: Little Things That Can Change Your Life ... And Maybe the World" and "Sea Stories: My Life in Special Operations."

McRaven has taken issue with Trump's policies and demeanor throughout his presidency, writing several striking opinion columns and criticizing him in interviews. While it is not uncommon for retired military officers to speak for or against a sitting president, McRaven's comments have attracted significant attention due to his seniority and service.

Trump has responded by denigrating McRaven's military service and accusing him of being politically biased, calling the retired admiral a "Hillary Clinton fan" and an "Obama backer" during a Fox News interview in November.

"Wouldn't it have been nice if we got Osama bin Laden a lot sooner than that? Wouldn't it have been nice?" Trump said.

McRaven has said he "did not back Hillary Clinton or anyone else" during the 2016 presidential election and denied reports he was on the short list to be Clinton's vice presidential running mate.

Posted by: Besoeker || 02/25/2020 00:00 || Comments || Link || E-Mail|| [10800 views] Top|| File under:
Home Front: Culture Wars
GOP Ex-Congressman Joe Walsh Will Conserve Conservatism by Voting for the Socialist
[PJMedia] Joe Walsh, the one-term Tea Party congressman swept into office by the 2010 conservative wave, has taken his NeverTrumpism to comic new lows with his Conserving Conservatism™ endorsement of Bernie Sanders on Twitter this weekend.

Today he's gone and done it again, with a new op-ed for the Washington Post making plain that he'll vote for Sanders if Sanders is the nominee.

In researching this column, I had to spend some time perusing Walsh's Twitter timeline which has the all-too-ironic handle "WalshFreedom." That Twitter handle might be the only thing he has left after losing his guns, his health coverage, and his 401k under a Sanders administration. Spending a few minutes scrolling through his feed is like spending 30 minutes watching a particularly deranged episode of The Rachel Maddow Show. He's still spewing thoroughly debunked RUSSIA! RUSSIA! RUSSIA! conspiracy nonsense and everything else you would expect to read on the no-follower timeline of a progressive bot account.


Reason #353 why you no longer have a congressional seat, ya douche canoe.
Posted by: DarthVader || 02/25/2020 12:21 || Comments || Link || E-Mail|| [10799 views] Top|| File under:
Public School 'History' Lesson Compares Trump to Soviets, Nazis
[TOWNHALL] Taxpayers in Maryland are funding anti-Trump history lessons that compare the president to the Soviets and Nazis. An unidentified teacher(s) inserted the propaganda into a slide show used in an advanced placement history class at Loch Raven High School in the city of Towson, according to the

News Agency that Dare Not be Named

.

A slide depicts President Trump above pictures of the Soviet Union flag and the Nazi Swastika. The slide captions read, "wants to round up a group of people and build a giant wall" and "oh, THAT is why it sounds so familiar!."

Baltimore County Councilman Wade Kach called it "a piece of propaganda" that didn't belong in a classroom.

The school system said the slide was not part of the resources it provides for AP history teachers.

Charles Herndon, a

front man

for Baltimore County schools, said students in advanced high school classes are "discerning, intelligent students who are going to be able to draw their own inferences and draw their own conclusions."

"The topics being discussed in the class included World Wars and the attempts by some leaders throughout history to limit or prevent migration into certain countries. In isolation and out of context with the lesson, the image could be misunderstood," the school district said in a statement.

The school system said the issue had become a personnel matter "which will be appropriately addressed by the school administration and is not subject to further clarification."


Posted by: Fred || 02/25/2020 00:00 || Comments || Link || E-Mail|| [10797 views] Top|| File under:
'Berkeley of the East' seeks to ban fossil fuels as part of sweeping climate plan
[FOXNEWS] A small Maryland enclave known as the "Berkeley of the East" has devised a bold climate plan that would ban gas stoves, leaf blowers and water heaters, according to a report.

Liberal Takoma Park's action plan, which would also close gas pipelines and force gas stations to relocate, is designed to eliminate fossil fuels to help save the planet, The Washington Post reports.

The town of 17,000 just outside Washington, D.C., first burnished its liberal credentials nearly four decades ago by declaring itself a "nuclear-free zone."

The non-binding plan is expected to be adopted by Takoma Park's City Council on March 4. But the Post reports that even in a city where, as one resident put it, "the political spectrum spans Bernie to Warren," there are detractors.

"The number of times the word 'require' is used in this is stunning," said resident Maxine Hillary at a public hearing last week, according to the paper.

During her remarks, she criticized the fossil fuel ban as "insensitive and draconian."

Hillary also took aim at the resolution's call to make composting mandatory.

"Don't tell me what to do with my table scraps," she told

politician

s, according to the paper.

The Post reported that Takoma Park's fossil fuel ban is part of a nationwide effort by local governments to address the lack of federal action on climate change.

According to the paper, the city's plan would require that all water heaters, space heaters and stoves that rely on gas be replaced with alternatives by 2030.

Gas-guzzling leaf blowers would be replaced with incentive programs and eventually outlawed, while gas stations would be asked to convert to electric charging stations or relocate outside city limits by 2045, the paper reported.

Vehicles that run on fossil fuels wouldn't be banned, but electric vehicle use would be encouraged.

However,


a person who gets all wrapped up in himself makes a mighty small package...




politician

s agreed to drop the deadline for eliminating fossil fuels by 2045 under a revised plan, the paper reported.

Takoma Park officials said the cost to the average homeowner could reach $25,000, the Post reported.

Supporters include the Committee on the Environment, an advocacy group made up of Takoma Park residents.
Posted by: Fred || 02/25/2020 00:00 || Comments || Link || E-Mail|| [10796 views] Top|| File under:
Who's in the News
44
[untagged]
8
Sublime Porte
5
Islamic Jihad (Palestian)
4
Commies
2
Arab Spring
2
Narcos
2
Taliban
2
Govt of Iraq
2
Islamic State
1
Houthis
1
Govt of Pakistan
1
Govt of Iran Proxies
1
Govt of Iran
1
Jundullah
1
Hezbollah
1
al-Shabaab (AQ)
1
Human Trafficking
Bookmark
E-Mail Me
The Classics
The O Club
Rantburg Store
The Bloids
The Never-ending Story
Thugburg
Gulf War I
The Way We Were
Bio
Merry-Go-Blog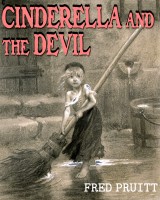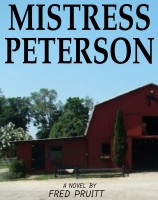 On Sale now!


A multi-volume chronology and reference guide set detailing three years of the Mexican Drug War between 2010 and 2012.

Rantburg.com and borderlandbeat.com correspondent and author Chris Covert presents his first non-fiction work detailing the drug and gang related violence in Mexico.

Chris gives us Mexican press dispatches of drug and gang war violence over three years, presented in a multi volume set intended to chronicle the death, violence and mayhem which has dominated Mexico for six years.
Click here for more information


Meet the Mods
In no particular order...


Steve White
Seafarious
tu3031
badanov
sherry
ryuge
GolfBravoUSMC
Bright Pebbles
trailing wife
Gloria
Fred
Besoeker
Glenmore
Frank G
3dc
Skidmark



Better than the average link...



Rantburg was assembled from recycled algorithms in the United States of America. No trees were destroyed in the production of this weblog. We did hurt some, though. Sorry.
3.235.180.193

Help keep the Burg running! Paypal: