-Lurid Crime Tales-
Mississippi Democrat Espy Received Additional Unreported $350K from Group Controlled by African Despot
[Breitbart] The lobbying firm managed by Mississippi Democrat Senate candidate Mike Espy received a second payment of $350,000 from a trade organization controlled by African despot Lauren Gbagbo on March 1, 2011, eleven days before Espy told The Hill he had suspended his firm's contract with the organization and had only received a first payment of $400,000, a Department of Justice document discovered by Fox News reveals.

That document, signed by Espy on penalty of perjury, confirms that his lobby firm was paid $750,000 by the trade organization, Comite de Gestion de la Filliere Cafe-Cacao (Cocoa and Coffee Board) of Ivory Coast, and not just the $400,000 he told the Hill he was paid.

Gbagbo, the former president of Ivory Coast, is currently on trial at the International Criminal Court for crimes against humanity.
Posted by: Besoeker || 11/16/2018 01:09 || Comments || Link || E-Mail|| [6497 views] Top|| File under:
Federal Court Says Clinton Must Answer More Ques About Her Emails
[Daily Caller] A federal court is compelling former secretary of state Hillary Clinton to respond to further questions ‐ under oath ‐ about her notorious emails.

U.S. District Court Judge Emmet Sullivan issued the ruling Wednesday in response to a lawsuit from Judicial Watch, the conservative research and investigative group that has long had its sights on both of the Clintons.

Judicial Watch President Tom Fitton was jubilant about the decision in a Thursday morning tweet: "Breaking: Court rules late today Hillary Clinton must answer more email questions ‐ including key [questions] about the setting up of her email system."

The decision is the result of a Freedom of Information lawsuit initiated by Judicial Watch that sought to clarify why Clinton's executive assistant, Huma Abedin, was authorized to be both an employee of the State Department and a "special government employee" for outside jobs, according to news release issued Thursday by Judicial Watch.

Posted by: Besoeker || 11/16/2018 00:00 || Comments || Link || E-Mail|| [6464 views] Top|| File under:
-War on Police-
Kamala Harris Draws Parallels between ICE and the KKK
[NR] Senator Kamala Harris of California on Thursday compared contemporary public perceptions of Immigration and Customs Enforcement (ICE) to the way in which the American public perceived the Ku Klux Klan in the early part of the 20th century.

Harris, a staunch advocate of more permissive immigration policy, made the comparison while questioning Ronald Vitiello, President Trump's nominee to lead ICE, during his confirmation hearing. She began the line of questioning by citing Vitiello's use of the term "neo-Klanist" in a 2015 tweet, which he applied to Democrats in order to highlight the party's role in advancing segregationist policies during the 19th and 20th centuries. She then sought to apply Vitiello's characterization of twentieth century Democrats to the agency he has been nominated to lead.

"Are you aware of the perception of many about how the power and the discretion at ICE is being used to enforce the laws and do you see any parallels?" she asked.

"I do not see any parallels," Vitiello interjected. "That puts ICE in the same category as the KKK. Is that what you're asking me?"

"No, I'm very specific in what I'm asking you. Are you aware of a perception that the way that they . . ." Harris continued, before Vitiello interjected. "I see none," he said.
Posted by: Besoeker || 11/16/2018 00:00 || Comments || Link || E-Mail|| [6465 views] Top|| File under:
Home Front: Politix
BREAKING: Broward County Election Recount Finished, Then Invalidated
h/t Red State



...in the flurry to get the state-mandated machine recounts finished by today's hard deadline the Broward County Office of Elections had staff working overnight and throughout the day to make it to today's 3:00 deadline. Reports came in that Broward County had completed the recount well before the cutoff. It was a rare dose of skillfulness from Supervisor Of Elections, Brenda Snipes.

...Two main, and surprising, discoveries were made when today's recount totals came in. First, in the three races being recalculated, as mandated by state law ‐ US Senate, Florida Gubernatorial, and Florida Agriculture Commissioner ‐ the totals came in nearly 2,000 votes fewer than the previous tally. Secondly, there was a significant gulf between the candidates. The drop in figures for each race is here:

U.S. Senatorial
Rick Scott: -606 votes
Bill Nelson: -1,385 votes

Florida Gubernatorial
Ron DeSantis: -621 votes
Andrew Gillum: -1,373 votes

Florida AG Commissioner
Matt Caldwell: -616 votes
Nikki Fried: -1,381 votes

...But then something happened. Given that the three races were seeing net gains for the GOP candidates an announcement was made that suddenly the recount totals were not being recognized by Tallahassee. The reports were that the submission was not made in time and, as required by state election law, the prior totals would stand as official.

...So just as the State ‐ and to a greater extent, the nation ‐ breathed a sigh of surprised relief that a protracted nightmare may have been averted, Brenda Snipes and her Broward County cohorts managed to snatch failure from the jaws of competency.


Posted by: g(r)omgoru || 11/16/2018 08:08 || Comments || Link || E-Mail|| [6524 views] Top|| File under:
Democrat Corruption is a Clear and Present Danger to America
[American Thinker] On November 6, it seemed the Republicans might hold their majority in the Senate and in the House. Sadly, they lost their majority in the House. The mystery is why so many Democrat candidates who are so obviously ethically challenged won in races that should not have even been close.

How and why do Democrats continue to vote for unqualified, dishonest candidates? Elizabeth Warren is a proven liar, a cheat who claimed Native American heritage in order to get a job at Harvard. Her baby, the Consumer Financial Protection Bureau, was her plan to wield control over all bank and non-bank institutions without Congressional interference.

In short, she is a socialist who means to control how Americans earn, spend and borrow money, how they use their savings. Warren is a blight on the Constitution and the guaranteed freedoms of US citizens. She is an advance operative for the socialist America the left envisions.

Andrew Gillum, the left's choice to be Governor of Florida, is the failed mayor of Tallahassee. He remains under FBI investigation for corruption. Given the information about that investigation that has been released, he appears yet another greedy and corrupt Democrat pol in the Hillary Clinton mold. The stability of Tallahassee declined catastrophically under his leadership; crime and murder rose drastically.
Posted by: Besoeker || 11/16/2018 05:06 || Comments || Link || E-Mail|| [6490 views] Top|| File under:
Left wants a vote on single-payer bill in new Congress
[The Hill] Progressive Democrats are pushing for a vote on a controversial health-care bill after the party takes control of the House early next year.

But the left's push for "Medicare for all" legislation would likely divide Democrats and pose a headache for House Minority Leader Nancy Pelosi (D-Calif.), who is poised to become Speaker in the next Congress.

Rep. Pramila Jayapal (D-Wash.), who is co-chair of the Medicare for All Caucus in the House, told supporters on an organizing call Tuesday night that simply expressing support for the idea is not enough.

"When we have that majority, we need to make sure that we put it to use," she said.

Yet, many other House Democrats, including members of the leadership, are not on board with the idea of government-run universal health insurance.

Supporters say they are going to push for a vote and organize grass-roots efforts to pressure Democratic holdouts to sign on to the legislation. However, any floor vote would probably fail, with all Republicans and some Democrats rejecting the measure.

Republicans used Medicare for all ‐ otherwise known as single-payer ‐ as a leading area of attack on Democrats during the 2018 midterm elections. They touted a recent cost estimate by the Mercatus Center at George Mason University, which put the bill's price tag at $32 trillion over 10 years.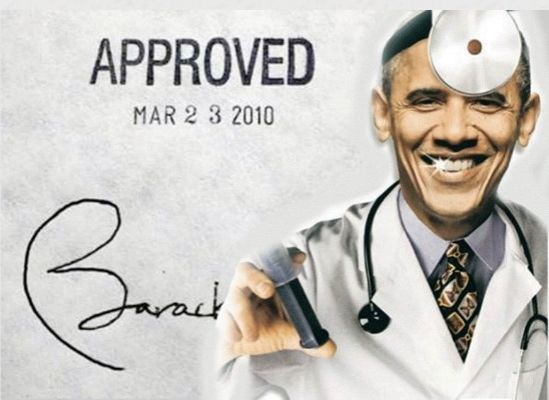 Posted by: Besoeker || 11/16/2018 00:48 || Comments || Link || E-Mail|| [6470 views] Top|| File under:
Ilhan Omar's Election Shows Democrats Aren't Interested In Confronting Anti-Semitism
[The Federalist] Ilhan Omar, one of the first of two Muslim women to be elected to Congress, is a new kind of politician. She's telegenic. Ideologically progressive. Widely celebrated by a media that's obsessed with identity politics. She's the kind of politician who can openly side with Hamas against Israel or spread "Protocols of Zion"-style conspiracies on Twitter, claiming that Jews possess the supernatural ability to hypnotize the world as they unfurl their "evil."

It's not surprising, then, that Omar also supports the "boycott, divestment and sanctions" movement (BDS). In a statement to the website Muslim Girl (later confirmed elsewhere), someone on Omar's staff explains that, yes, "Ilhan believes in and supports the BDS movement, and has fought to make sure people's right to support it isn't criminalized. She does however, have reservations on the effectiveness of the movement in accomplishing a lasting solution."

So, although Omar contends that BDS will be ineffective in getting the sides to "a lasting solution," she stills "believes in and supports" a movement that smears the Jewish state as a racist endeavor and aims to destroy it economically. It's a mystery, is it not, why some Jews might find that positioning offensive?

Omar has supported BDS for a while, even though she will now occasionally slip in some platitudes about the peace process. As Scott Johnson of Power Line (who's been following this story from the beginning) points out, Omar misled Jewish voters in her district, obfuscating about her position and, as she still does, conflating her support for BDS with a bill that would have stopped continued taxpayer funding of the movement. No one is attempting to "criminalize" anti-Israel speech, although it's heartening to see Omar is a free-speech absolutist. We'll see if her position on the "criminalization" of speech will remain consistent moving forward, and not reserved for supporters of Hamas.

As far as I know, not even former congressman Keith Ellison, who once accused the shifty Jews of running American foreign policy, openly supported the BDS movement. Not even J-Street, the progressive front for hard-left activists posing as Israel supporters, openly backed BDS. Nor does George Soros, although he has intermittently funded BDS groups in the past and has been active against the Jewish state for years.
Posted by: Besoeker || 11/16/2018 00:20 || Comments || Link || E-Mail|| [6475 views] Top|| File under:
Email reveals Florida Democratic official pushed election forms with altered deadlines
[USA Today] TALLAHASSEE ‐ In a move that has been reported to federal prosecutors, a Democratic party official directed staffers and volunteers to share altered election forms with voters a day after the midterm election that left two major races too close to call.

The altered forms surfaced in Broward, Santa Rosa, Citrus and Okaloosa counties, and were referred to federal investigators as possible election fraud, as Florida counties complete a required recount in the races for governor and the U.S. Senate.

But the USA TODAY Network obtained a Nov. 7 email from Jennifer Kim, the party's central Florida deputy field director, that shows Florida Democrats were organizing a broader, statewide effort beyond those counties to give voters the altered forms.

The form is an affidavit ‐ known as a "cure affidavit" ‐ to fix signature problems on absentee ballots. The unaltered affidavits instruct the voter that it must be mailed in time for election supervisors to get it by 5 p.m. on Nov. 5. Democratic party leaders provided staffers with copies that had been modified to include an inaccurate Nov. 8 deadline.
Posted by: Besoeker || 11/16/2018 00:00 || Comments || Link || E-Mail|| [6466 views] Top|| File under:
John Kerry: US 'cannot afford truculent child president'
[Guardian] America cannot afford "a truculent child president" if it is to fulfil its global leadership role, the former US secretary of state John Kerry said on Thursday as he lambasted Donald Trump for failing to attend a key Armistice Day commemoration ceremony in Paris at the weekend.

Kerry is visiting the UK to promote his book and will be speaking at a Guardian Live event in London on Thursday night.

Speaking on BBC Radio 4's Today programme, Kerry spoke of "a dearth of a leadership on a global basis" adding: "Every country is feeling the pressure of this nationalistic populist and in some cases very frightening rightwing advance."

Guardian Today: the headlines, the analysis, the debate - sent direct to you He said: "I was appalled that rain drops prevented the president from going to pay honour to those that died in rain, gas, snow and mud. That was the reason he came to Paris."

Trump refused to attend the rain-swept ceremony citing concerns that his helicopter could not fly due to the weather, and his belief that if he travelled by car, the Paris traffic would be severely disrupted.

Kerry said: "People are tired of the embarrassment of what took place in Paris in the last few days. We cannot have a truculent child president. We need something serious."
Posted by: Besoeker || 11/16/2018 00:00 || Comments || Link || E-Mail|| [6472 views] Top|| File under:
NeverTrumper Bill Kristol Gets Funding from Left-Wing Billionaire
[PJ] Conservatives have long wondered where noted NeverTrumper Bill Kristol, the editor-at-large of The Weekly Standard, was getting the funding for his multi-year crusade against President Trump. The mystery now appears to have been solved.

According to Julie Kelly of American Greatness, the sugar daddy funding much of Kristol's NeverTrumper activities is left-wing billionaire Pierre Omidyar, the co-founder of eBay.

NeverTrump "conservatives" like Kristol have lately united with the left in opposing Trump's appointment of Matthew Whitaker, former attorney general Jeff Sessions' interim replacement. The Kristol-founded group "Republicans for the Rule of Law" sponsored ads attacking the acting attorney general on several Sunday morning political shows last weekend, Kelly reported.

The group's primary role so far appears to be pimping for the Mueller probe, a political witch-hunt that Kristol and his fellow NeverTrumpers pray will lead to the impeachment and removal of the president. The Left and their NeverTrump footsoldiers fear Whitaker will thwart the special counsel's investigation instead of rubber stamping Mueller's ever-expanding investigation as Deputy Attorney General Rod Rosenstein has done over the past 18 months.
Incredibly, Kelly was unable to find any Republican donors to "Republicans for the Rule of Law," but did discover that an affiliate of one of Omidyar's nonprofits had given hundreds of thousands of dollars to Kristol's NeverTrump group.

According to the report, Omidyar's group Democracy Fund awarded nearly $9 million in grants in 2015, "many of which went to left-wing organizations."

An affiliate of that fund disclosed on its website that it has given as least $600,000 to Kristol's umbrella group, Defending Democracy Together, since May.

In a tweet linking to American Greatness Wednesday afternoon, Kristol did not deny Kelly's claim. Instead, he tacitly admitted it by lauding the "public spiritedness" of the left.
Posted by: Besoeker || 11/16/2018 00:00 || Comments || Link || E-Mail|| [6475 views] Top|| File under:
Florida Democrats Urged Voters to Submit Absentee Ballots After Election Day Using Altered Forms
[BREITBART] A day after Florida's election left top state races too close to call, a Democratic party leader directed staffers and volunteers to share altered election forms with voters to fix signature problems on absentee ballots after the state's deadline.

The altered forms surfaced in Broward, Santa Rosa, Citrus and Okaloosa counties and were reported to federal prosecutors to review for possible election fraud as Florida counties complete a required recount in three top races.

But an email obtained by the USA TODAY NETWORK-Florida shows that Florida Democrats were organizing a broader statewide effort beyond those counties to give voters the altered forms to fix improper absentee ballots after the Nov. 5 deadline. Democratic party leaders provided staffers with copies of a form, known as a "cure affidavit," that had been modified to include an inaccurate Nov. 8 deadline.

One Palm Beach Democrat said in an interview the idea was to have voters fix and submit as many absentee ballots as possible with the altered forms in hopes of later including them in vote totals if a judge ruled such ballots were allowed.
Posted by: Fred || 11/16/2018 00:00 || Comments || Link || E-Mail|| [6490 views] Top|| File under:
Florida Gov't Race: Barring A Miracle, Rick Scott Is Going To Win
[AP via Townhall] Unofficial Florida election results show that the governor's race seems to be settled after a machine recount but the U.S. Senate race is likely headed to a hand recount.

Republican Ron DeSantis is virtually assured of winning the nationally watched governor's race over Democrat Andrew Gillum. Florida finished a machine recount Thursday that showed Gillum without enough votes to force a manual recount.

Unofficial results posted on a state website show the margin between U.S. Sen. Bill Nelson and Gov. Rick Scott is still thin enough to trigger a second review. State law requires a hand recount of races with margins of 0.25 percentage points or less.
Posted by: Besoeker || 11/16/2018 00:00 || Comments || Link || E-Mail|| [6495 views] Top|| File under:
Jim Clyburn: Dems Using Racial 'Dog Whistles' to Oust Me from Leadership
[Breitbart] Rep. Jim Clyburn (D-SC) is accusing Democrats of using racial "dog whistles" to oust him from the party's House leadership.

Clyburn is the highest-ranking black Democrat in leadership as the assistant leader, and he is seeking to regain his Majority Whip position that he held the last time Democrats were in the majority.

"I don't know where it's all coming from," Clyburn reportedly told McClatchy on Tuesday. "But someone came to me over the weekend and told me that (they heard), when I was whip before, I was a figurehead."

According to McClatchy, Clyburn, who said that "nothing could be further from the truth," reportedly added that "suggestions that, as the only black member of the leadership team, he was a token and not an effective leader, were tantamount to 'the little dog whistles that have been floating around this side for a long time.'"

Rep. Diana DeGette (D-CO) is challenging Clyburn for the Majority Whip position, and her spokesperson reportedly said DeGette "categorically and respectfully rejected" the notion that she or her allies were downplaying Clyburn's accomplishments or using racial dog whistles.
Posted by: Besoeker || 11/16/2018 00:00 || Comments || Link || E-Mail|| [6466 views] Top|| File under:
Who's in the News
38
[untagged]
4
Hamas
4
Govt of Saudi Arabia
4
Islamic State
3
Govt of Pakistan
2
Houthis
2
Sublime Porte
2
Arab Spring
1
Govt of Iran Proxies
1
al-Nusra
1
TTP
1
Jundullah
1
Tablighi Jamaat
1
Pirates
1
Govt of Iran
Bookmark
E-Mail Me
The Classics
The O Club
Rantburg Store
The Bloids
The Never-ending Story
Thugburg
Gulf War I
The Way We Were
Bio
Merry-Go-Blog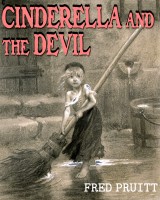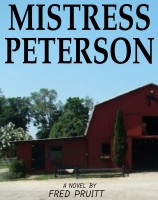 On Sale now!


A multi-volume chronology and reference guide set detailing three years of the Mexican Drug War between 2010 and 2012.

Rantburg.com and borderlandbeat.com correspondent and author Chris Covert presents his first non-fiction work detailing the drug and gang related violence in Mexico.

Chris gives us Mexican press dispatches of drug and gang war violence over three years, presented in a multi volume set intended to chronicle the death, violence and mayhem which has dominated Mexico for six years.
Click here for more information


Meet the Mods
In no particular order...


Steve White
Seafarious
Pappy
lotp
Scooter McGruder
john frum
tu3031
badanov
sherry
ryuge
GolfBravoUSMC
Bright Pebbles
trailing wife
Gloria
Fred
Besoeker
Glenmore
Frank G
3dc
Skidmark
Alaska Paul



Better than the average link...



Rantburg was assembled from recycled algorithms in the United States of America. No trees were destroyed in the production of this weblog. We did hurt some, though. Sorry.
34.231.244.12

Help keep the Burg running! Paypal: