DoJ Begins Second Probe Into Comey's History Of Leaking Classified Intel
[NYT via Zero] The New York Times just published a bombshell report that's faintly reminiscent of the scoops that the Liberal paper of record used to publish during the spring and summer of 2017, when the Mueller probe was in its infancy.

Except this time, instead of the the leak focusing on alleged wrongdoing by President Trump and his inner circle, the NYT is focusing on former FBI Director James Comey, who has increasingly been taken to task by the mainstream press in recent months for his botched handling of both the Clinton investigation and the origins of the probe in Russian interference (remember that?).

This leak, which involves a classified information about Russian intelligence, allegedly surfaced in the Washington Post and NYT some time during 2017.

A report published in September by the DoJ's inspector general found that the fired FBI Director James Comey leaked sensitive law enforcement material in the Trump-Russia investigation. Doing so set a "dangerous example" for the bureau's other employees, Inspector General Michael Horowitz wrote. Comey's former No. 2 man, Andrew McCabe, was also fired for leaking, and is also under investigation.


How utterly delightful, though one can see why the Deep State might become vicious in its disappointment..

Whatever this document was (the NYT claims it was also mentioned in a book by James Stewart published last fall), it apparently played a key role in Comey's decision to cut the DoJ out of his announcement that the FBI wouldn't be pursuing charges against Hillary Clinton in the email scandal. Furthermore, it was allegedly obtained by Dutch Intelligence operatives, before being handed over to the US. The NYT says the document was "one of the key factors" that drove Comey's decision to give Hillary a pass.
Posted by: Besoeker || 01/17/2020 00:00 || Comments || Link || E-Mail|| [67 views] Top|| File under:
Disturbing evidence in Jeffrey Epstein's autopsy points to his murder: pathologist
[NYPOST] Jeffrey Want Some Candy, Little Girl? Epstein
...
A high class pimp financier who was alleged to maintain a stable of underage whores sex slaves who were paid big bucks to entertain the rich and/or famous. He is a registered sex offender and made att least 17 out-of-court settlements with former members of his stable, with some cases still ongoing. 2011 court docs reveal that 21 email addresses and phone numbers for Bill Clinton and an aide were found in Epstein's electronic black book, and that Clinton frequently flew with Epstein on his private plane between 2002 to 2005. But really, they were probably just discussing finance or politix or something. While getting massaged. Then things got serious, Jeff was tossed in the slammer in New York and then he killed himself. Really. That's what happened...
's eyes had burst capillaries after his body was found in his Manhattan jail cell, suggesting that the convicted pedophile was likely murdered through manual strangulation and did not hang himself, a forensic pathologist says in a TV interview.

In a clip provided to The Post from a "Dr. Oz" special set to air Thursday, former New York City Medical Examiner Dr. Michael Baden discusses his theories and examines graphic photographs.

Among them are the burst capillaries and the fact that Epstein's lower extremities were pale and not purple or bluish, which he said would have been the case had he hanged himself in August at the Manhattan Correctional Center.

"The blood settles after we die. The so-called lividity, if you're hanging, the lividity is on the lower part on the legs. These would be like maroon/purple, front and back and they aren't," Baden tells Dr. Mehmet Oz.

Oz then shows gruesome images of Epstein's eyes.

"These little hemorrhages, tiny little blood splotches. What do these particular hemorrhages, burst blood vessels, tell you? Why is it a red flag?" he asks the pathologist, who was hired by Epstein's brother, Mark, to observe an autopsy on the disgraced financier.
Posted by: Fred || 01/17/2020 00:00 || Comments || Link || E-Mail|| [78 views] Top|| File under:
Creepy porn lawyer trying to hide assets from creditors: Prosecutors
That plan to run for president on the Democratic ticket is rapidly fading in the rear view mirror.




Actually, he's building his Democrat Resume and Bona Fides


[ABCNEWS.GO] Michael Avenatti, Stormy Daniels' former lawyer and an outspoken critic of Donald Trump

...Perhaps no man has ever had as much fun being president of the US...
, finds himself embroiled in a new round of legal trouble after being arrested Tuesday night in

Caliphornia, an impregnable bastion of the Democratic Party,

.

Already awaiting trial in California and New York, Avenatti was arrested again while leaving a court hearing over revoking his law license. He's due in Manhattan federal court next week over accusations of extorting Nike for millions of dollars.

He's pleaded not guilty


"Wudn't me."


in both cases.

A judge ruled on Wednesday Avenatti would remain

in jug

and be transported by U.S. Marshals to New York for his court hearing next week.

IRS


...the Internal Revenue Service; that office of the United States government that collects taxes and persecutes the regime's political enemies...


agents took Avenatti into custody for allegedly violating terms of his bail. He's facing a long list of accusations in California, including stealing money from clients and not paying his taxes.

In court documents obtained by ABC News, federal prosecutors allege that while Avenatti, who they said is millions of dollars in debt because of a high-roller lifestyle, was on pretrial release for the California case he was orchestrating complex schemes to hide assets from creditors.
Posted by: Fred || 01/17/2020 00:00 || Comments || Link || E-Mail|| [51 views] Top|| File under:
GOP Lawmakers Press Spy Court For Answers About Ex-DOJ Official Picked To Monitor FBI Reforms
[Daily Caller] Two leading Republican lawmakers pressed the judge presiding over the Foreign Intelligence Surveillance Court (FISC) on Thursday to explain his choice of former Justice Department official David Kris to monitor the FBI's proposed reforms in response to an inspector general's report regarding surveillance of a Trump campaign adviser.

"If the FISC's goal is to hold the FBI accountable for its serious misconduct, Mr. Kris does not appear to be an objective ‐ or likely effective ‐ amicus curiae for several reasons," Rep. Jim Jordan and Mark Meadows wrote to Judge James Boasberg, who presides over the FISC, in a letter obtained by the Daily Caller News Foundation.

"At minimum, the selection of Mr. Kris creates a perception that he is too personally invested on the side of the FBI to ensure it effectuates meaningful reform."

The Republicans cited Kris's commentary during the heat of the Trump-Russia investigation defending the FBI's surveillance of Carter Page, a Trump campaign adviser. (RELATED: Ex-DOJ Official Picked To Oversee FBI Reforms Was Ardent Defender Of Carter Page Surveillance)

Kris criticized Republicans who accused the FBI of submitting misleading information to the FISC in order to wiretap Page. Kris asserted that the bureau would not have misled the FISC in order to obtain surveillance warrants.
Posted by: Frank G || 01/17/2020 06:37 || Comments || Link || E-Mail|| [38 views] Top|| File under:
For the time being, at least, the dead can vote in Wisconsin
[American Thinker] - Two days ago, we hailed the good news that a trial court judge in Wisconsin held the Elections Commission and three of its Democrat members in contempt because they refused to abide by his December order that they remove 200,000 non-viable names from the state's voting records. One day later, on Tuesday, the state appellate court stepped in to stop the Elections Commission from cleaning out the cemetery vote:
Posted by: g(r)omgoru || 01/17/2020 02:39 || Comments || Link || E-Mail|| [63 views] Top|| File under:
Ukrainian Foreign Minister Throws Cold Water On the Lev Parnas 'Bombshell'
[Red State] -
...while Parnas is trying to paint himself as a lackey of Rudy Giuliani, the opposite is true. Parnas actually sought out and paid for Giuliani's "services" and was looking to get rid of former Ambassador Yovanovitch for his own reasons. It was Parnas who first brought up the issue, not anyone connected to Trump.

...Vadym Prystaiko, Foreign Minister of Ukraine: "Frankly, I have not spoken with [Lev Parnas], and again, frankly, I don't trust any word he is now saying."


Posted by: g(r)omgoru || 01/17/2020 02:34 || Comments || Link || E-Mail|| [39 views] Top|| File under:
Republican Muslim refugee Dalia al-Aqidi announces she's running against Ilhan Omar
Her campaign website can be seen here.

[NYPOST] Rep. Ilhan Omar

...Somali-American Dem representative from Minnesota. She is apparently married to her brother and may be her own grandmaw on her mother's side...
is facing another GOP challenger in November's election ‐ and she's also a

Moslem

refugee.

Dalia al-Aqidi, a former White House correspondent from Iraq, said she felt compelled to run against the Somali-born

politician

, calling her a divisive
...politicians call things divisive when when the other side sez something they don't like. Their own statements are never divisive, they're principled...
figure who has neglected her Minneapolis district.

"She's spreading hatred, and she is spreading racism throughout not only her district, not only her state, but throughout the whole country, and this is very important," al-Aqidi, 51, told The Post on Thursday after announcing her GOP run.

"She's hurting the moderate

Moslem

s;

Moslem

s like myself. She doesn't represent me as a

Moslem

," she continued.

One strength of her candidacy, al-Aqidi said, is that she couldn't use her background as a

Moslem

woman refugee to the US as they share the same basic backstory.

Al-Aqidi and her family fled Iraq to escape Saddam Hussein's regime when she was in her 20s and became US citizens in the early 1990s. Omar fled war-torn Somalia with her family at age 9.

The challenger established a prestigious career as a political

news hound

, working for Voice of America and then as a White House correspondent for Middle Eastern television networks where she traveled around the world, covering conflicts in her native Iraq and neighboring

Leb

.

When asked about the fact she had only moved to Omar's downtown Minneapolis congressional district months ago, al-Aqidi said she had spent every day talking to locals who were concerned the freshman

politician

wasn't representing them.

"I've done my homework for months and months before I decided to move here," she said. "On Thanksgiving, I helped feed more than 250 homeless people in Minneapolis, which she doesn't remember. She doesn't even talk about homeless situation in Minneapolis, which is extremely cold and there are not enough places of shelters for them to sleep in.
Posted by: Fred || 01/17/2020 00:00 || Comments || Link || E-Mail|| [47 views] Top|| File under:
MSNBC Legal Expert Gave Cash to Dem Congresswoman Who Voted for Impeachment
[NEWSBUSTERS.ORG] It's no question MSNBC has been begging for President Donald Trump

...Oh, noze! Not him!...
's impeachment. So, how does MSNBC legal analyst Jill Wine-Banks handle the issue of impeachment? By giving money to a Democratic Party House member who would later vote for impeachment.

FEC records revealed that MSNBC Legal Analyst Jill Wine-Banks gave $500 to Democratic Rep. Lauren Underwood (D-IL.) on May 13, 2019. Underwood voted for Trump's impeachment in December, though she represents a district in Illinois that backed Trump in 2016.

Underwood said she was initially undecided on the matter of impeachment, worrying about a "power-grab" move by her party, according to Vox-Recode Aug. 5. During an Apr. 24, 2019 segment on MSNBC Chris My Thigh is Tingling! Matthews

... the late Tip O'Neill's former gopher who has magazines with centerfolds of Barack Obama in his bathroom...


' Hardball (19 days before her contribution), Wine-Banks said, "Let me just say that there is enough evidence in the Mueller report to draw a conclusion that there are indictable offenses. That means there are impeachable offenses" [emphasis added]. Wine-Banks listed MSNBC as her employer.


Posted by: Fred || 01/17/2020 00:00 || Comments || Link || E-Mail|| [53 views] Top|| File under:
Bernie Campaigner Kyle Jurek Arrested Days Before Project Veritas Exposé, Expose2020 Part 2 video released
[BREITBART] Kyle Jurek, a field organizer for Sen. Bernie Sanders

...The only first openly Socialist member of the U.S. Senate. Sanders was Representative-for-Life from Vermont until moving to the Senate for the rest of his life in 2006, assuming the seat vacated by Jim Jeffords. He ran for the 2016 nomination for president, to be cheated out of it by Hillary Clinton, then went back to being a socialist, waiting for 2020 to roll around...
' (I-VT) presidential campaign, was arrested just days before Project Veritas released undercover footage of the self-described "anarcho-communist" suggesting that Trump supporters require re-education in Soviet-style concentration camps.

Jurek was arrested on January 8 by Iowa state police, according to Polk County, Iowa, Sheriff's Department. Jurek was charged with violation of probation, possession of drug paraphernalia, failure to provide proof of financial liability, as well as operating while intoxicated ‐ his second offense. The 38-year-old was previously arrested in September 2019 for possession of a controlled substance, unlawful possession of a prescription drug, and possession of drug paraphernalia.

Jurek is at the center of Project Veritas's latest sting targeting 2020 Democrat candidates.

He was filmed arguing that gulags were beneficial for the Soviet Union and suggesting they could be used to re-educate both Trump voters and billionaires.

"In Nazi Germany, after the fall of the Nazi Party, there was a shit-ton of the populace that was fucking Nazified," says Jurek. "Germany had to spend billions of dollars re-educating their fucking people to not be Nazis," Jurek is seen explaining to an undercover Project Veritas staff member. "We're probably going to have to do the same fucking thing here. That's kind of what all Bernie's whole fucking like, 'hey, free education for everybody' because we're going to have to teach you to not be a fucking Nazi."

"[The] greatest way to break a fucking billionaire of their privilege and their idea that they're superior, go and break rocks for 12 hours a day. You're now a working class person, and you're going to fucking learn what the means, right?" he adds.

In another part of the video, Jurek warns that Milwaukee, host of this year's Democratic National Convention, will "burn," and police will be "beaten" if the Vermont senator loses the nomination.

"If Bernie doesn't get the nomination or it goes to a second round at the DNC convention, fucking Milwaukee will burn," Jurek is seen saying. "It'll start in Milwaukee and then when the police push back on that, other cites will fucking [explode]."

"We're going to make [1968] look like a fucking girl's scout fucking cookout," he then warns, referring to the 1968 DNC convention in reliably Democrat Chicago, aka The Windy City or Mobtown
...home of Al Capone, the Chicago Black Sox, a succession of Daleys, Barak Obama, and Rahm Emmanuel...
, where left-wing activists engaged in violent riots in the streets. "The cops are going to be the ones fucking beaten in Milwaukee."

Despite Jurek's statements, he still appears to have employed by the Sanders campaign, which has yet to address Project Veritas's explosive footage.

#Expose2020 – Part 2: Bernie 2020 Field Organizer, Kyle Jurek: "There Are Things That Are More Important Than The Rule Of Law In The United States"; Declares That His Views Are Shared By Many Others Within The Sanders Campaign; Secret Service Notified Over POTUS Assassination Concern


Video and transcript at the link.
Kyle Jurek, Iowa Field Organizer, Sanders Campaign, Says That Stalin Had a Legitimate Reason to Use Gulags, Claiming Gulags Were "Better Than What the CIA Has Told Us They Were."


Jurek Claims That "…Our Prisons, in the United States Right Now, Are Far Worse. Far Worse Than Anything That They Experienced in a F***ing Gulag. Like People Get Raped. People Get F***ing, Work Twelve Hours a Day. People Have to go Fight Fires in California for a Dollar. You Know What I Mean? That's F***ed up. That's Super F***ed Up. Soviet Union Didn't do That S**t."


Believes That Americans Opposed to Socialism Must be Re-Educated.


Jurek: "Like and No Matter What Country and What Laws Were, That Exist, They're Irrelevant to, There Are Things Greater Than Those Systems, Right? There Are Things That Are More Important Than the Rule of Law in the United States, When it Comes Down to the Existence of the Human Race."


Admits to Participating in Antifa Events, Reveals That "A Lot of Them Are Probably on the Bernie Campaign."


Tip From People Who Know Jurek Personally: Worried He Might Try to Assassinate President Trump
Posted by: Fred || 01/17/2020 00:00 || Comments || Link || E-Mail|| [112 views] Top|| File under:
Trump boosts school prayer, faith groups as he rallies base
[CLICKORLANDO] President Donald Trump

...the Nailer of NAFTA...
took steps Thursday to give religious organizations easier access to federal programs and he reaffirmed students' rights to pray in public schools.

Under orders from Trump, nine Cabinet departments proposed rules intended to remove "regulatory burdens" on religious organizations participating in federal programs by eliminating a requirement that they refer people to alternative providers upon request. Much of that follows through on an executive order Trump from 2018 that aims to put religious groups on equal footing when competing for federal grants and other funding.

At the same time, the Education Department issued its first updated guidance on school prayer since 2003. While Trump promised "big action" this month, the new guidance appears to make few major changes.

The expansion of faith-based groups' ability to participate in government programs is a significant show of support for an evangelical constituency long a vital part of Trump's base and it follows a Christian magazine's call for his removal from office.

Trump planned to announce the guidance on school prayer at a White House event later Thursday. A directive orders states to verify that school districts have no policies limiting constitutionally protected prayer and to refer violators to the Education Department. That's much like the 2003 guidance, but the directive goes further in requiring states to provide ways for making complaints against schools.
Posted by: Fred || 01/17/2020 00:00 || Comments || Link || E-Mail|| [30 views] Top|| File under:
Who's in the News
50
[untagged]
6
Arab Spring
5
Sublime Porte
3
Taliban
2
Govt of Iraq
2
Govt of Iran
2
Govt of Iran Proxies
1
Hamas
1
Houthis
1
Islamic Jihad (Palestian)
1
Islamic State
1
Moslem Colonists
1
PFLP
1
Commies
1
Govt of Pakistan
1
Govt of Syria
Bookmark
E-Mail Me
The Classics
The O Club
Rantburg Store
The Bloids
The Never-ending Story
Thugburg
Gulf War I
The Way We Were
Bio
Merry-Go-Blog
Hair Through the Ages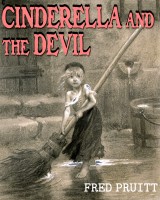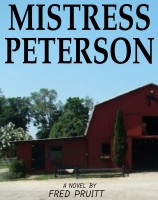 On Sale now!


A multi-volume chronology and reference guide set detailing three years of the Mexican Drug War between 2010 and 2012.

Rantburg.com and borderlandbeat.com correspondent and author Chris Covert presents his first non-fiction work detailing the drug and gang related violence in Mexico.

Chris gives us Mexican press dispatches of drug and gang war violence over three years, presented in a multi volume set intended to chronicle the death, violence and mayhem which has dominated Mexico for six years.
Click here for more information


Meet the Mods
In no particular order...


Steve White
Seafarious
Pappy
lotp
Scooter McGruder
john frum
tu3031
badanov
sherry
ryuge
GolfBravoUSMC
Bright Pebbles
trailing wife
Gloria
Fred
Besoeker
Glenmore
Frank G
3dc
Skidmark
Alaska Paul



Better than the average link...



Rantburg was assembled from recycled algorithms in the United States of America. No trees were destroyed in the production of this weblog. We did hurt some, though. Sorry.
3.214.184.250