Africa North
Are Sinai attacks linked to Egypt's plan to intervene in Libya?
[al-Monitor] The Egyptian army said in an official statement July 21 that it managed to thwart a terrorist attack on a military security post in the city of Bir al-Abed in the northern Sinai Peninsula. The statement continued that armed forces

rubbed out

18

murderous Moslem

s, one of whom was wearing an

boom belt

. The military also destroyed four vehicles, three of which were booby-trapped. Two army soldiers were killed and four others

maimed

in the incident.

The attack comes in tandem with the Egyptian parliament's approval July 20 of the deployment of Egyptian armed forces on combat missions outside the country's borders. The parliament's vote comes against the backdrop of the events in neighboring Libya.

In a televised speech July 20, Egptian President Abdel Fattah al-Sissi said that his country's intervention in Libya has now gained "international legitimacy."

The situation in Libya is particularly critical especially since the Ottoman Turkish navy had announced July 8 that it was preparing to conduct massive naval exercises in three locations off the coast of Libya. This prompted the Libyan Tobruk-based parliament, which is allied with eastern military commander Khalifa Hifter, on July 14 to call on Egypt to intervene in Libya to protect the national security of both countries, deeming what was happening as an immediate threat to Libya and Egypt.

Khaled Okasha, head of the Egyptian Center for Strategic Studies, an independent institution, told al-Monitor via phone, "The link is very clear between the terrorist attack on Bir al-Abed [in Sinai] and Egypt's announcement of its legitimate intervention in Libya to hold off the danger of

murderous Moslem

militias."

"This terrorist operation is seen as a swift response by the armed

bully boyz

in Sinai to the Egyptian decision in a bid to revive terrorist threats in eastern Egypt," he added.

Okasha believes the terrorist elements in Sinai as well as in Libya — where Hifter is leading an assault against them — are funded and given orders by the same parties.

Sinai has been witnessing increased terrorist attacks against the security forces and army, since the latter ousted former

Moslem Brüderbund

President Mohammed Morsi on July 3, 2013, following massive demonstrations that swept the nation against his mismanagaement of the country.

Okasha explained that the recent terrorist attack was a foreseeable scenario for Egypt, which was able to thwart it.

"It is not the first terrorist operation the Egyptian military was able to foil. Pre-emptive strikes have taken place recently, which points to Egypt's security control in Sinai," he noted.

Posted by: Fred || 07/30/2020 00:00 || Comments || Link || E-Mail|| [6470 views] Top|| File under: Muslim Brotherhood
The Grand Turk
The 'law of the sword' of Turkey's neo-sultan Erdogan
[ENGLISH.ALARABIYA.NET] In modern neo-Ottoman The Sick Man of Europe Turkey


...the occupiers of Greek Asia Minor...


, government officials, including President His Enormity, Sultan Recep Tayyip Erdogan the First

...Turkey's version of Mohammed Morsi but they voted him back in so they deserve him. It's a sin, a shame, and a felony to insult the president of Turkey. In Anatolia did Recep Bey a stately Presidential Palace decree, that has 1100 rooms. That's 968 more than in the White House, 400 more than in Versailles, and 325 more than Buckingham Palace, so you know who's really more important...
and his ministers, make statements with complete contempt for international and European Union
...the successor to the Holy Roman Empire, only without the Hapsburgs and the nifty uniforms and the dancing...
law while dissenting voices are silenced or persecuted. In the country today, there is a hysteria for new conquests and a disrespect for international law and fundamental ethics. The spirit of conquest is dominant in the modern Ottoman Turkish political scene and their regional interventions. Rooted in the Ottoman "law of the sword" — or the idea that the conqueror can rule a conquered country or territory according to his desires — Turkey has returned to its Ottoman ambitions.

One of these dissenting voices that has now been silenced is that of Burak Bekdil, who in his latest article for the Gatestone Institute focused on the hypocrisy and arrogance of modern Turkey following Erdogan's comments during the celebrations of the fall of Constantinople where the leader lauded past conquests and referenced "many more happy conquests" in the future.

Bekdil, a well-known journalist, was fired from Turkey's leading newspaper after 29 years for this article titled "Erdogan wishes Turkey 'many more happy conquests.'"

The question posed by the now-persecuted journalist is straight forward: What are these non-Ottoman Turkish countries and territories that Erdogan expects to conquer? As the journalist stressed, the prevailing distortion and arrogance in contemporary Ottoman Turkish politics is based on the Ottoman law of the sword.

The spirit of conquest is dominant in the modern Ottoman Turkish political scene and infects daily life within and outside of Turkey, and is visible in attacks on churches and cemeteries, forced disappearances, torture, murders, imprisonment and persecution. Such crimes are brushed over by the Ottoman Turkish state as Erdogan controls the courts and criminals are easily acquitted, with some becoming national heroes. Under the same hypocrisy and arrogance, other ethnic groups and non-

Moslem

s are purged, and churches turned into mosques. The depredation of property — a criminal act by all means — if committed in the name of conquest is hailed as a heroic achievement. In fact, in the Ottoman Turkish educational system, there is a special celebration for the conquests.

Conquest and arrogance are at the core of Turkey's current regional endeavors, including sending fighters and weapons to Libya, despite the UN Security Council arms embargo and condemnation from the EU and NATO


...the North Atlantic Treaty Organization. A collection of multinational and multilingual and multicultural armed forces, all of differing capabilities, working toward a common goal by pulling in different directions...


Incidentally, the ethnic cleansing of Kurdish and other populations in the Ottoman Turkish-occupied Afrin region of Syria, is being implemented forcibly by the law of the sword. Such crimes of conquest, ethnic cleansing and colonization continue unpunished in Cyprus, while new illegal actions are underway in the Cyprus Exclusive Economic Zone, the Aegean, and the Eastern Mediterranean.

Before this neo-Ottoman law of the sword, the prevailing political perception in the EU is that dialogue should prevail. But in Turkey, the neo-Sultan and his ideology advance. As history repeats itself, very few are learning from it.


Posted by: Fred || 07/30/2020 00:00 || Comments || Link || E-Mail|| [6468 views] Top|| File under: Sublime Porte
Home Front: Politix
The Deadliest Virus in The World (video)
[Turning Point] What is the deadliest thing mankind has ever encountered in history? Disease, famine, nuclear weapons? Not even close. By sheer body count, it's an idea. One that thrives on absolute power and control, and will stop at nothing to achieve complete domination.

This is the story of the deadliest virus in the world, COMMUNISM. You can't kill an idea, but ideas can kill you. We must fight this virus to survive.
Posted by: Besoeker || 07/30/2020 17:40 || Comments || Link || E-Mail|| [6468 views] Top|| File under: Commies
Democrat Liars Are Barely Even Trying to Fool Us Anymore
It's Kurt


[Townhall] You watch the freakish Rep. Jerry Nadler mouth off to AG William Barr about how those poor, hug-giving rioters of love in Portland are being cruelly provoked by that federal courthouse that racistly refuses to be burned down, and your mind generates several questions. The first is whether he somehow forgot that we've actually seen pictures of those enthusiastic Biden supporters destroying property and attacking cops. The next question is how someone as lumpy as The Nad ever managed to pull off his escape from Willie Wonka's factory. Maybe he hid in a dumpster of garbage and it worked because no one noticed him nestled inside, perfectly camouflaged.

But truth is still a thing, despite the efforts of Rep. Class Act and that witch Nancy Pelosi, who called our cops "stormtroopers" with a straight face — though in fairness to her, after all that Botox she no longer has any other kind.

Truth exists, and we can see it thanks to alternative outlets and social media. And we still think lying is a bad thing, though our opponents disagree. To the left, truth is just a bourgeois conceit, something to be discarded as necessary in the struggle against horrible things like racism, sexism, transphobia, colonialization, and Democrats not being in power. It's optional. And the left is opting out.


Pravda is not lies - it's the higher truth! :-)


...The kind of lies told by the Speaker of the House and the Oompa Loompa of the House are central to the success of the rioters. Remember that all this disorder is an information operation designed to make us normal people think that chaos is descending upon America and that Donald Trump will be unable to protect us when these barbarians issue from the cities like Sauron's hordes from Mordor and march on our suburban and rural homes. The unspoken deal they offer is that if we only elect the gropey old weirdo who lives in a basement then all this trouble will magically stop and, as a bonus, the Bat Soup Flu will be cured. The Democrat denial of the lies right in front of us is a key component of their information operation strategy.
Posted by: g(r)omgoru || 07/30/2020 01:27 || Comments || Link || E-Mail|| [6480 views] Top|| File under:
Science & Technology
Coronavirus Test Can Detect Virus In 30 Seconds By Inserting 6-Inch Tube Inside Urethra
I'm in!


[NotAllowedTo] The new coronavirus test could lead to confirmed cases being treated quicker and fewer laboratory tests being needed, say experts.
The reinfection rate would be rather small, I'll wager.

And wait'll you read about what they have in the, er, "pipeline."

Not the Onion...to their loss...


Note the source is not a reasonably serious news source like Breitbart, the Daily Mail, or SciencXpress... or even the New York Times. Then note that the article does not link to a scientific source or refer to one, so we could look it up. Finally, a search of this test, with or without the University of Chicago Medical School yields only this article, suggesting this delightful story is either inaccurate or a hoax.
Posted by: Anomalous Sources || 07/30/2020 00:00 || Comments || Link || E-Mail|| [6500 views] Top|| File under:
-PC Follies
The Cease Fire That Won't Be
[Ricochet ht Insty] What does it mean when a group of people, ages 20-50, swarm a federal courthouse and literally throw bombs at it? It means, much as it meant on April 12, 1861, when forces fired on Ft. Sumpter. It means a revolution is already underway. As the media continues to gaslight us with the "peaceful protester" narrative, video from folks on the ground like Andy Ngo show the real effects of this mayhem.

Now, with the governor of Oregon, a Democrat, agreeing to stop the violence, VP Pence has agreed to remove Customs and Border Protection from Portland. While that seems like a win for the bad guys, this is actually pretty brilliant strategy move by Republicans. It cuts sufficient rope from the spool to allow the governor, and the rioters, to hang themselves. Because, let's be honest: the rioting won't stop, it will intensify. There will be a full-scale frontal attack, likely with more than fireworks, on the federal courthouse and other federal buildings. The buildings will be seized. Lives — and justice — will be put at risk. Federal judges will get to see up close and in vivid color what injunctions protecting rioters from the full force of the law really accomplish. The nation will get to see that the word of a Democrat governor has all the worth of used toilet paper without any of its utility. The property will have to be retaken at a cost in lives and dollars that should be — but likely won't be — borne by the state of Oregon.

For Democrats, this could be their time to shine. This could be their time to show they actually can accomplish something useful. Imagine if the riots stop, the courthouse gets left alone, and peace descends on Portland. It would prove the Democrats right, and President Trump wrong. But, it won't.

Let me explain why.

I was ten years old when Dr. Martin Luther King, Jr., and a group of brave souls marched across a bridge in Selma. They did not carry guns. They did not riot. They were peaceful. They made speeches. Dr. King's I Have A Dream speech later on the Washington Mall is still regarded as one of the most masterful in history. His Letters from a Birmingham Jail (smuggled out in toilet paper) should be required reading for every law student. He led by example. He accomplished so much more than even he realized.

People of all races and religions saw that what Dr. King wanted was basic humanity and human dignity for a large swath of the country that could not obtain it. He pushed for change. Nonviolence won, in the end, because it worked through the democratic process. Although filibustered by Democrats for something like 65 days, the landmark Civil Rights Act brought thousands of young men who went to high school with me their first real experience with quality education. It brought them some pride in who they were. I remember, at the time, being offended by hearing "I'm black, I'm proud," but today I understand it wasn't meant as an attack on me, but as an affirmation that needed to be said. Many in that era had determined they had nothing to be proud of. How can you understand that if you've always been proud of who you are? But for them, it was a new and liberating experience.

While the Black Panthers, SDS, and the Weathermen took the violent route and claimed victory, it was Dr. King who won the day. Sadly, like Moses, he did not live to see his people reach the promised land. But the opportunities he created are still changing lives. And most importantly, the national consensus that the status quo was wrong came about by peaceful protest that showed how indifferent to human dignity and basic liberty certain Americans were in 1965. Now, 55 years later, those gains are about to be diminished, and if not diminished, certainly tarnished, by a bunch of young white people shouting "Black Lives Matter" when they do not, in fact, believe that. Rather, the entire organization is aimed at a Marxist revolution. And the first shots have already been fired. The first casualties have already been claimed.

Anyone with a little understanding of human psychology understands variable scale reinforcement. It's why the slot machines near the entry have the most frequent (but lowest) payouts. If you occasionally give a gambler back a bit of what they lost, they will continue to lose money all night long. Because they get the rush from the occasional win. Very few gamblers play the slot machine for 30 minutes, hit a payout, and walk away. They go back looking for the next payout.

It's the same thing with these Portland rioters. While there may be a temporary peace long enough to let the federal people depart, once they can reliably be thought to be gone, the full-scale assault will begin, and neither the mayor of Portland, Ted Wheeler, or the governor of Oregon will be able to stop it, or in truth, will want to stop it. They'll declare, as Durkan did in Seattle, a "summer of love" and refuse to cooperate with retaking the courthouse. They will, instead, blame Trump. Wash, rinse, repeat.

I hear you asking "But if they got the feds out, why would they do this?" Because their goal was never to get the feds out of the courthouse. Their goal before, now and in the future will be to overthrow the duly elected government and impose a socialist order. If you think I'm making this up, look at some of the signs being carried in Portland that have nothing to do with black lives or police brutality. "Tax the Rich" "No Walls No Border" "Justice is Tyranny." Oh, sure, there are a few token signs saying Black Lives Matter, but the majority are people in black clothing, black masks, with iron shields, clubs, frozen water bottles, and gas masks, are so lily-white they hurt your eyes and couldn't give two cents about black lives.

These people do not swear off violence. They idolize it. They revel in it. They can't wait to prevail over the feds and start ransacking the courthouse. Because their goal is not "peaceful protest" or even incremental change. It's full-on revolution. Until you understand that, Portland makes no sense.

Anyone with eyes can see this is what is going to happen. As you read this, you know it's true. So, surely you're asking, why would Trump let that happen?

Because if that happens even CNN won't be able to avoid covering it. And people all over the country will see two things: (1) Democrats can't be trusted to keep their word; and (2) Democrats don't care about the safety of their citizens or the continuation of the Republic. It will be a huge awakening moment, nationwide. It will have down-ballot consequences for Democrats in an order of magnitude that even they don't understand at this point.

The television advertisements with footage practically write themselves.


Not a single Democrat in Congress condemned the violence in Portland when they had the chance. They pressed for a federal retreat. It's clear they don't care about you or your personal safety. If this level of violence comes to your town, who do you want representing you in Congress? Someone who couldn't take the time to condemn anarchy and thereby supports it, or Ms. X, a Republican, who keeps her word?


I do hope that the violence ends. I would love for the Democrats to be right, and for the Republicans to be wrong here, because I am tired of seeing good men and women injured by fireworks and improvised explosives.

But I won't be wrong.

Write this on your calendar. The cease-fire will be temporary, if it happens at all. You heard it here first.
Posted by: Frank G || 07/30/2020 09:17 || Comments || Link || E-Mail|| [6481 views] Top|| File under: Antifa/BLM
Who's in the News
42
[untagged]
14
Antifa/BLM
6
Commies
4
Sublime Porte
3
Govt of Iran
2
Govt of Syria
2
Govt of Iraq
2
Islamic State
2
Muslim Brotherhood
2
Narcos
1
Govt of Iran Proxies
1
Taliban
1
Govt of Pakistan
1
Hezbollah
1
Salafists
Bookmark
E-Mail Me
The Classics
The O Club
Rantburg Store
The Bloids
The Never-ending Story
Thugburg
Gulf War I
The Way We Were
Bio
Merry-Go-Blog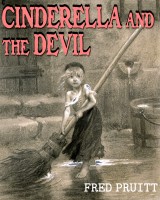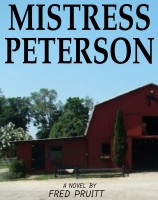 On Sale now!


A multi-volume chronology and reference guide set detailing three years of the Mexican Drug War between 2010 and 2012.

Rantburg.com and borderlandbeat.com correspondent and author Chris Covert presents his first non-fiction work detailing the drug and gang related violence in Mexico.

Chris gives us Mexican press dispatches of drug and gang war violence over three years, presented in a multi volume set intended to chronicle the death, violence and mayhem which has dominated Mexico for six years.
Click here for more information


Meet the Mods
In no particular order...


Steve White
Seafarious
Pappy
lotp
Scooter McGruder
john frum
tu3031
badanov
sherry
ryuge
GolfBravoUSMC
Bright Pebbles
trailing wife
Gloria
Fred
Besoeker
Glenmore
Frank G
3dc
Skidmark
Alaska Paul



Better than the average link...



Rantburg was assembled from recycled algorithms in the United States of America. No trees were destroyed in the production of this weblog. We did hurt some, though. Sorry.
54.80.173.217

Help keep the Burg running! Paypal: