-Short Attention Span Theater-
Obama DOD Started 'Indoctrinating Our Troops' on Racism and 'Privilege,' New Docs Show
[PJ] On Thursday, Judicial Watch obtained 1,483 pages of teaching materials from the Department of Defense (DOD) produced by the Defense Equal Opportunity Management Institute (DEOMI) during President Barack Obama's tenure. The DOD's "equal opportunity advisors" use the documents to train service members on diversity topics.

Among other things, the training materials attribute opposition to reparations or affirmative action to a form of racism, claim the idea that "human similarities are more important than differences" is a form of "ethnocentrism," warn against "sexual orientation privilege" and "religious privilege," and claim that those who raise religious objections to same-sex marriage are engaging in discrimination.

"These documents show that the Department of Defense has been indoctrinating our troops with anti-American and racially inflammatory 'training,'" Judicial Watch President Tom Fitton said in a statement. "We must protect our military servicemembers from being brainwashed by the divisive, anti-American propaganda fueling the leftist insurrectionists who are right now trying to destroy our country."
Posted by: Besoeker || 07/17/2020 02:41 || Comments || Link || E-Mail|| [6459 views] Top|| File under:
-Signs, Portents, and the Weather-
The COVID-19 Panic Shows Us Why Science Needs Skeptics
The dumpster fire of COVID predictions has shown exactly why it's important to sustain and nurture skeptics, lest we blunder into scientific monoculture and groupthink. And yet the explosion of "cancel culture" intolerance of any opinion that doesn't fit a shrinking "3 x 5 card" of right-think risks destroying the very tolerance and science that sustains our civilization.

Since World War II, America has suffered two respiratory pandemics comparable to COVID-19: the 1958 "Asian flu," then the 1969 "Hong Kong flu." In neither case did we shut down the economy‐people were simply more careful. Not all that careful, of course‐Jimi Hendrix was playing at Woodstock in the middle of the 1969 pandemic, and social distancing wasn't really a thing in the "Summer of Love."

And yet COVID-19 was very different thanks to a single "buggy mess" of a computer prediction from one Neil Ferguson, a British epidemiologist given to hysterical overestimates of deaths, from mad cow to bird flu to H1N1.

For COVID-19, Ferguson predicted 3 million deaths in America unless we basically shut down the economy. Panicked policymakers took his prediction as gospel, dressed as it was in the cloak of science.

Now, long after governments plunged half the world into a Great Depression, those panicked revisions are being quietly revised down by an order of magnitude, now suggesting a final tally comparable to 1958 and 1969.

COVID-19 would have been a deadly pandemic with or without Ferguson's fantasies, but had we known the true scale and parameters of the threat we might have chosen better tailored means to both safeguard the elderly and at-risk, while sustaining the wider economy. After all, economists have long known that mass unemployment and widespread bankruptcies carry enormous health consequences that are very real to the victims suffering drained life savings, ruined businesses, broken families, widespread mental and physical health deterioration, even suicide. Decisions involve tradeoffs.

COVID-19 has illustrated the importance of free and robust inquiry. After all, panicked politicians facing media accusations of "killing grandma" aren't in a very good position to evaluate these tradeoffs, and they need intellectual ammunition. Not only to show them which path is best, but to bolster them when a left-wing media establishment attacks.

Moreover, voters need this ammunition so they can actually tell the politicians what to do. This means two things: debate that is transparent, and debate that is tolerant of skeptics.

Transparency means data and computer code open to public scrutiny as the minimum requirement for any study that is used to justify policy, from lockdowns to carbon taxes to whatever comes next. These studies must be based on verifiable facts, code that does what it says it does, and the ensuing decision-making process must be transparent and open to the public.

One former Indian bureaucrat put it well: "Emergency situations like this pandemic should require a far higher‐and not lower‐level of scrutiny," since policy choices have such tremendous impact. "This suggests a need for democracies to strengthen their critical thinking capacity by creating an independent 'Black Hat' institution whose purpose would be to question any technical foundations of government decisions."

Even more important than transparency, debate must be tolerant of alternative opinions. This means ideas that are wrong, offensive, even dangerous, have to be tolerated, even celebrated. By all means, refute them‐most alternative hypotheses are completely wrong, so it shouldn't be hard to simply refute them without censorship. This, after all, is the essence of science‐to generate hypotheses testable by anybody, not just licensed "experts."

Whether we are faced with a new crisis, a new policy innovation, or simply designing a better mousetrap, groupthink and censorship are recipes for disaster and stagnation, while transparency and tolerance of new ideas are the very essence of progress. Indeed, it is largely this scientific tolerance that allowed us to rise up from the long, brutal darkness of poverty.

As Francis Bacon observed three hundred years ago, innovation and new knowledge do not come from prestigious "learned" insiders, rather progress comes from the questioner, the tinkerer, the skeptic.

The industry of artificers maketh some small improvement of things invented; and chance sometimes in experimenting maketh us to stumble upon somewhat which is new; but all the disputation of the learned never brought to light one effect of nature before unknown. (In Praise of Knowledge, vol. 1, [1740] 1850)

Indeed, every major scientific advance challenged the "settled science" of its day, and was often denounced as pernicious and false, even dangerous. The modern blood transfusion, for example, was developed in the late 1600s, then banned for nearly a century by a hostile medical establishment, "canceling" tens of millions of lives at the altar of groupthink and hostility to skeptics.

It's comforting to know that our problems are old ones, and also encouraging that our solution is both time-tested and simple: transparency and tolerance. After all, the very reason our culture elevates science is because it is built on a millennia-long evolutionary "battle of ideas" in which theories are constantly tested and retested in a delightfully endless search for ever better understanding.

This implies there is no such thing as "settled science"‐the phrase itself is contrary to the scientific method. In reality, science is not some billion-dollar gleaming palace in Bethesda, rather it's a gnarled mutant sewer rat that takes all comers because it's been burned, cut, run over, crushed, run through the wood chipper, and survived. That ugly beast is our salvation, not the gleaming palace where we bow down to whichever random guy has the biggest degree in the room.

Only with free inquiry for the most unpopular, offensive, dangerous, and, yes, wrong ideas imaginable does that power sustain. And if we break that, we can expect a series of rapid catastrophes that, like failed golden ages of the past, return us to the nasty, brutish, and very short lives that have been humanity's norm.

Whether pandemic, climate change, "institutional racism," or whatever new crisis they conjure next, we have a fundamental right to tenaciously defend the transparency and tolerance that constitutes science itself so that it remains among humanity's crowning achievements, and so that we preserve this golden age that would astound our ancestors.
Posted by: Clem || 07/17/2020 00:00 || Comments || Link || E-Mail|| [6458 views] Top|| File under:
China-Japan-Koreas
China's Deepening Geopolitical Hole
[Project Syndicate ht Insty] The UK's decision to ban Huawei from its 5G networks is only the latest diplomatic setback for China. So, as China's leaders ponder how to respond, they should heed the first rule of holes: when you are in one, stop digging.


They forgot that belligerence and bullying doesn't make friends


The United Kingdom's decision to ban Huawei from its 5G networks has dealt a painful blow to China. Until recently, China was still counting on the UK to stick to its earlier decision to allow the Chinese telecom giant to supply non-core equipment for the country's 5G networks.

The lack of a coordinated national response to the COVID-19 pandemic in the United States has predictably resulted in an unmitigated economic and public-health disaster. The problem is and always has been that those in a position to do something about such crises do not speak for most Americans.

But two recent developments made such a decision untenable. The first was the United States' escalation of its war on Huawei. The US instituted a new sanction in May banning suppliers that use American technology from providing semiconductors to Huawei. Because US technology is used to manufacture the advanced semiconductors that Huawei's products, including 5G base stations, require, the company's supply will be cut off, making production of its 5G equipment in the future nearly impossible.The prospect that a key supplier of the UK's 5G networks would no longer be able to build and maintain its system is a far more serious threat than potential Chinese snooping is. No responsible government can afford to take such a risk. So, Huawei's days were numbered as soon as the US government pulled the trigger in May. The only question was when Prime Minister Boris Johnson would tell President Xi Jinping the bad news. The second development, which made it politically easier for Johnson to embrace the Huawei ban, is China's imposition of its new national security law on Hong Kong. This draconian legislation, which was proposed in late May and passed by China's rubber-stamp parliament on June 30, has for all practical purposes ended the autonomous status of the former British colony. From the UK's perspective, China's action is a blatant violation of the 1984 Sino-British Joint Declaration on Hong Kong, which includes China's pledge to respect and protect the city's legal system and civil liberties for 50 years after its reversion to Chinese rule in 1997.Chinese leaders might think that the UK is too weak to fight back. Clearly, they are wrong.

The UK has decided to take a stand on Hong Kong, and Huawei is an easy and obvious target.China may be tempted to strike back, and would seem to have plenty of leverage. It can squeeze UK firms doing business in China. For example, the British banking giant HSBC is especially vulnerable to bullying, because its operations in Hong Kong account for slightly more than half of its profits and a third of its revenue. China may also want to cut down financial transactions it conducts through London and reduce the number of Chinese students it sends to UK colleges and universities.

But such retaliatory measures, however tempting, would ultimately boomerang. Driving HSBC from Hong Kong would surely ruin the city as a global financial center, because China would be unable to find another global bank to take over its vital role. Given the spiraling tensions between the US and China, it is hard to imagine that China would favor Citi or JPMorgan Chase as a successor to HSBC.

Similarly, restrictions on studying in the UK would hurt China more. Currently, about 120,000 Chinese study in the UK. The challenge for China is that there are few good alternatives if it wants to send students elsewhere. The US is considering restricting Chinese students on national-security grounds. China has threatened Australia that it will reduce the number of Chinese tourists and students. Canadian universities, which now host about 140,000 Chinese students, have limited capacity. With China and Canada embroiled in a diplomatic standoff over the extradition to the US of Huawei's chief financial officer, Meng Wanzhou, it is unlikely that China will send more students there.This merely illustrates the daunting reality Xi now faces: China is fast losing friends just when it needs them most. In the last few months alone, China's relations with India have suffered a devastating blow after a bloody border clash left at least 20 Indian soldiers (and an unspecified number of Chinese soldiers) dead. To punish Australia for daring to call for an international investigation into the origins of the COVID-19 coronavirus, China imposed tariffs on Australian barley and threatened other punitive measures. On July 14, China's foreign ministry denounced Japan's recent Defense White Paper in unusually harsh language, raising doubts about the rapprochement Xi has been trying to engineer with Prime Minister Shinzo Abe.

Chinese leaders have only themselves to blame for their growing international isolation. With an inflated sense of their power, they have overplayed a weak hand and driven friendly or neutral countries such as the UK, Canada, India, and Australia into the arms of the US, now China's principal geopolitical adversary.
So, as China's leaders ponder how to respond to the UK's ban on Huawei, they should heed the first rule of holes: when you are in one, stop digging.
Posted by: Frank G || 07/17/2020 10:12 || Comments || Link || E-Mail|| [6458 views] Top|| File under: Commies
Economy
AG Barr says US now overly reliant on Chinese goods, services
WASHINGTON (AP) — The United States has become overly reliant on Chinese goods and services, including face masks, medical gowns and other protective equipment designed to curb the spread of the coronavirus, Attorney General William Barr said Thursday as he also cautioned American business leaders against promoting policies favorable to Beijing.

Barr asserted that China had not only dominated the market on protective gear, exposing American dependence on Beijing, but had also hoarded supplies and blocked producers from exporting to them to countries in need. He accused hackers linked to the Chinese government of targeting American universities and businesses to steal research related to vaccine development, leveling the allegation against Beijing hours after Western agencies made similar claims against Russia.

Barr's address at the Gerald R. Ford Presidential Museum in Grand Rapids, Michigan, is part of a full-court press by the Trump administration to denounce China, including for its alleged economic espionage. It comes as President Donald Trump tries to fend off criticism of his handling of the coronavirus and to shift the blame back onto Beijing, and as he looks to position himself as tougher on China than Democratic rival Joe Biden.
Posted by: Besoeker || 07/17/2020 02:26 || Comments || Link || E-Mail|| [6459 views] Top|| File under:
Fifth Column
When they're going after the Virgin Mary, you know protest has turned to madness
[NYPOST] In yet another sign that idealistic protests have given way to mindless destruction, vandals over the weekend targeted two statues of ... the Virgin Mary.

It was graffiti in Elmhurst, Queens: "IDOL" spray-painted across her skirt in the early morning outside the Cathedral Preparatory School and Seminary on 92nd Street.

And arson in Dorchester, Mass.: a statue outside of Saint Peter's

Gay Paree

h damaged by burns to the face, hands and arms. Fr. John Currie, the pastor, was "disappointed" by the desecration, noting, "Our image of our lady is so important to us in our faith."

Maybe these are simply anti-Catholic bigots who figure they might as well join in on the attacks against monuments.

Maybe the perps pretend they're somehow forwarding the Black Lives Matter message — after all, BLM thinker Shaun King recently said that images depicting Jesus as a "white European" should be torn down as forms of "white supremacy

...the pernicious doctrine that laws were intended to be obeyed, that society works better when people don't pour shreiking from their places of worship every Friday for a weekend of rioting over insults real or imagined; and that cannibalism, beastiality, incest, murder, theft, rape, and similar activities are bad. A Dead White European (which invalidates his opinion) philosopher once opined that societies thrive when a person's word can be relied upon, and that a society which puts individual happiness first will invariably fail. Strangely enough, other successful societies, such as China, Japan, Korea, and those kinds of places could also be lumped with white supremacist societies, since they push the same values...
" and "racist propaganda."

Whoever's behind it, it shows that mob rule leads straight to madness.
Posted by: Fred || 07/17/2020 00:00 || Comments || Link || E-Mail|| [6461 views] Top|| File under: Antifa/BLM
Home Front: Politix
The Washington Post Proclaims Who Is Responsible for Murder Spikes, and They Are Laughably Wrong
"Mr. Fox Butterfield to the Stoopid Phone"


[Redstate] When Bari Weiss wrote in her resignation letter from The New York Times earlier in the week that editors at these liberal publications start at a narrative and work backward, she perfectly summarized everything that is wrong with the media.

The Washington Post decided to go out and prove her even more correct this morning by publishing what is one of the worst, most poorly cited articles I've ever read.


Americans purchased millions more guns than usual this spring, spurred in large part by racial animosity stoked by widespread protests over the killing of George Floyd in Minneapolis, as well as anxiety over the effects of the covid-19 pandemic.

That gun-buying binge is associated with a significant increase in gun violence across the United States.


Perhaps the author of this piece doesn't know what associated is? It delineates some kind of direct connection. I ate hot wings last night and live in the United States. Am I now "associated" with the recent spike in gun violence across the country?

By the standards laid forth in this article, I suppose so. In fact, what you'll find in the piece is a bunch of nonsensical dot-connecting which doesn't actually show the increase in legal gun purchases has anything to do with gangs killing people in Chicago and New York. Once you get down to the end, the Post finally admits that.


The authors caution that a study of this nature cannot prove causality, particularly at a time of massive social upheaval in a country dealing with an unprecedented public health crisis as well as a nationwide protest movement.


In other words, both these "studies" simply counted up total gun sales, compared them to previous years and months, and then decided that explains why people are shooting each other in liberal cities with extremely strict gun laws. There is no actual causality shown because it doesn't exist. The guy in Arkansas buying a new rifle is not responsible for a person shooting a child in New York.

Of course, no article at the Post would be complete without overtures to blaming racism. That lead to this laughable paragraph.


"We find that states where individuals are more likely to search for racial epithets experienced larger increases in June firearm sales," they wrote, "even after adjusting for the personal security concerns that likely generated the March spikes in gun sales."


How'd they come to that conclusion? By tallying up google-searched-for racial epithets. What that's actually a measure of is anyone's guess, but the insinuation here is that people are buying guns because they are racists and are scared of minorities protesting.

Of course, there may be a kernel of truth to that idea, though it has nothing to do with racism. People in these states with the most upheaval are buying guns to protect themselves if necessary. It's not because they are racist, it's because they are smart.

In the end, the Post shows zero actual correlation between legal gun sales and the murder rate spikes in these blue cities. But they did their level best to try to frame it as connected. Welcome to journalism in 2020.





Posted by: Frank G || 07/17/2020 00:00 || Comments || Link || E-Mail|| [6458 views] Top|| File under:
Iraq
There are many more names on the IMIS assassins' blacklist
[THEBAGHDADPOST] Three of Hisham al-Hashimi's children and his distraught young wife watched as his bloodied,

well perforated carcass

was dragged from his car moments after masked men on

cycle of violence

s shot him repeatedly at point-blank range. CCTV footage amply displays the cold-blooded professionalism of Hashimi's killers, obviously experienced in what they were doing.

One of Iraq's foremost young intellectuals, Hashimi was targeted for being a leading expert on Iran-backed militias. He had received death threats from Kata'ib Hezbollah, and had been personally threatened by its

front man

Hussain Mounis. As one Iraq expert, Adel Bakawan, warned: "This may be the first prominent figure killed but it won't be the last. There are other names on this blacklist.

Hashimi had previously expressed admiration for the Iran
...a theocratic Shiite state divided among the Medes, the Persians, and the (Arab) Elamites. Formerly a fairly civilized nation ruled by a Shah, it became a victim of Islamic revolution in 1979. The nation is today noted for spontaneously taking over other countries' embassies, maintaining whorehouses run by clergymen, involvement in international drug trafficking, and financing sock puppet militias to extend the regime's influence. The word Iran is a cognate form of Aryan. The abbreviation IRGC is the same idea as Stürmabteilung (or SA). The term Supreme Guide is a the modern version form of either Duce or Führer or maybe both. They hate Jews Zionists Jews. Their economy is based on the production of oil and vitriol...
Militia in Iraq and Syria (IMIS) paramilitary movement, but he was outraged when its snipers and

button men

killed upwards of 500 protesters in Iraq in the last three months of 2019. Hashimi perhaps signed his own death warrant by publishing a report demonstrating how hardliners (such as Kata'ib Hezbollah) loyal to Ayatollah Khamenei had come to dominate the IMIS, pushing aside moderates loyal to Ayatollah Sistani and Iraq.

Assassination by

button men

on

cycle of violence

s outside the victim's home is a favored modus operandi for Iran-backed militias. Shiite activist and novelist Alaa Mashzub was

rubbed out

in Karbala in February 2019 after criticizing Ayatollah Khomeini on social media;

button men

murdered activists Abdul Quddus Qasim and lawyer Karar Adel in Amara in March 2020; TV correspondent Ahmad Abdelsamad and his cameraman Safaa Ghali were killed in January 2020 near a Basra

cop shoppe

when paramilitary

button men

fired on their car; photojournalist Ahmed al-Lami and Hisham Fares al-Adhami were

rubbed out

by snipers while covering Baghdad protests in 2019 (about 200 journalists have been killed in Iraq since 2003, many of them assassinated); a motorcyclist pumped bullets into the car of 22-year-old Iraqi social media star Tara Fares In September 2018, one of a series of murders of women including two others from the beauty industry, Rasha al-Hassan and Rafif al-Yasiri, and Basra activist Souad al-Ali — killed by a gunman as she approached her car.

These same paramilitaries were responsible for tens of thousands of deaths in post-2003 sectarian cleansing, often targeting Christian and Sunni families.

Thousands were held for ransom, then tortured and killed by their kidnappers.
Kata'ib Hezbollah accuses Prime Minister Mustafa Kadhimi of colluding with the Americans to murder their commander, Abu Mahdi al-Muhandis, in the same

dronezap

in January this year that killed Quds Force commander Qassim Soleimani. Since Muhandis's death, Tehran has been reorganizing Kata'ib Hezbollah as an elite terrorist force to strike Western targets; the group deliberately escalated attacks against US assets to embarrass and undermine Kadhimi.

When Kata'ib Hezbollah fired rockets into the Green Zone near the US Embassy in Baghdad, Kadhimi ordered a raid on the group's headquarters. Troops from the Counter-Terrorism Squad arrested 14 paramilitaries who had previously attacked the Green Zone and Baghdad airport.

Immediately after the raid, a 30-vehicle armed column of paramilitaries entered the Green Zone and encircled the Counter-Terrorism Squad HQ with the aim of taking hostages until the detainees were released. As powerful IMIS advocates Nouri al-Maliki, Faleh al-Fayyadh and Hadi al-Amiri tried to mediate, the prime minister refused to comply. Instead he handed the detainees over to the IMIS security directorate, which promptly freed all but one of them — a calculated snub to Kadhimi. IMIS-aligned media outlets and politicians are aggressively denouncing the prime minister for launching the operation in the first place.

IMIS expert Fanar Haddad has stated categorically that Hisham al-Hashimi's killing was retaliation for the raid on Kata'ib Hezbollah. Given that Hashimi was advising the prime minister on how to address IMIS militancy, it was a chillingly brazen gesture of intent. Like Kata'ib Hezbollah's raid on the Counter-Terrorism Squad HQ, this wasn't a hidden crime; the IMIS wants Iraqis and their leaders to cower in terror, knowing it can murder anyone at any time.

Hezbollah and Bashir al-Assad have assassinated many of Leb

...an Iranian colony situated on the eastern Mediterranean, conveniently adjacent to Israel. Formerly inhabited by hardy Phoenecian traders, its official language is now Arabic, with the usual unpleasant side effects. The Leb civil war, between 1975 and 1990, lasted a little over 145 years and produced 120,000 fatalities. The average length of a ceasefire was measured in seconds. The Lebs maintain a precarious sectarian balance among Shiites, Sunnis, and about a dozeen flavors of Christians. It is the home of Hezbollah, which periodically starts a war with the Zionist Entity, gets Beirut pounded to rubble, and then declares victory and has a parade. The Lebs have the curious habit of periodically murdering their heads of state or prime ministers...
's most respected national figures — Rafiq Hariri, Gebran Tueni, Samir Kassir, Gen. Wissam al-Hassan — because they knew they would get away with it. The recent frightening escalation in physical attacks against activists, lawyers and journalists is a warning of how easily Lebanon could revert to those dark days.
Hezbollah's persecution of Shiite

holy man

, Sayyed Ali al-Amin, highlights this peril.

Amin is an inspirational role model for the enlightened, anti-sectarian face of religion, but persistent death threats after his strident criticism of Hezbollah's "policy of oppression and domination" forced him to flee his home town of Chakra. The latest phase of this vicious campaign is a Hezbollah-backed lawsuit citing Amin's attendance at a conference in Bahrain at which Israelis happened to be present. The lawsuit accuses him of "attacking the resistance and its

deaders

on a permanent basis, inciting strife between sects, sowing discord and sedition, and violating the Sharia laws." If the Lebanese court system had any semblance of backbone or independence, those leveling such baseless, libelous, evil charges against a national hero would themselves face trial.

In a state infiltrated at all levels by pro-Tehran

bully boy

s, Prime Minister Kadhimi's primary strength derives from the Iraqi street. Thousands of nationalist Iraqis expressed outrage at Hashimi's death, particularly as members of the protest movement saw so many comrades murdered after denouncing the IMIS.

When militias beholden to a hostile foreign power threaten to outgun the state, it is only with active international support (the West and Arab nations) and engagement by nationalist citizens that the balance can be swung back in favor of the forces of justice, order and accountable governance. Backing down would represent a catastrophic loss of face, and proof that all-powerful Iran-backed paramilitaries can murder and pillage with impunity.

The deranged leaders of the IMIS and Hezbollah are so in thrall to their paymasters in Tehran that they can't comprehend the courageous nationalism of their own compatriots; when they murdered 500 Iraqis, 5 million poured on the streets to denounce them.

Ultimately we are faced with the existential question of who runs Iraq and Lebanon. With the IMIS and Hezbollah emerging supreme, if citizens and their friends overseas hope to prevent an eruption of killings, terrorism and paramilitary oppression, Hashimi's murder must be a wake-up call.

If the IMIS blacklist does indeed have many more names written on it, for Heaven's sake let us not passively await the next CCTV video nasty or grim newspaper headlines to find out who.



Posted by: Fred || 07/17/2020 00:00 || Comments || Link || E-Mail|| [6463 views] Top|| File under: Govt of Iran Proxies
Who's in the News
37
[untagged]
8
Govt of Iran
6
Commies
5
Sublime Porte
5
Antifa/BLM
2
Islamic State
2
Moslem Colonists
2
Hamas
2
Narcos
2
Govt of Iran Proxies
1
al-Nusra
1
Govt of Pakistan
1
Hezbollah
1
Muslim Brotherhood
1
Boko Haram (ISIS)
Bookmark
E-Mail Me
The Classics
The O Club
Rantburg Store
The Bloids
The Never-ending Story
Thugburg
Gulf War I
The Way We Were
Bio
Merry-Go-Blog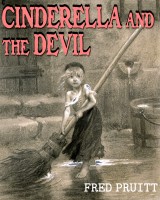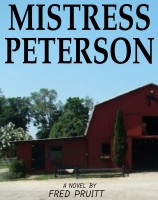 On Sale now!


A multi-volume chronology and reference guide set detailing three years of the Mexican Drug War between 2010 and 2012.

Rantburg.com and borderlandbeat.com correspondent and author Chris Covert presents his first non-fiction work detailing the drug and gang related violence in Mexico.

Chris gives us Mexican press dispatches of drug and gang war violence over three years, presented in a multi volume set intended to chronicle the death, violence and mayhem which has dominated Mexico for six years.
Click here for more information


Meet the Mods
In no particular order...


Steve White
Seafarious
Pappy
lotp
Scooter McGruder
john frum
tu3031
badanov
sherry
ryuge
GolfBravoUSMC
Bright Pebbles
trailing wife
Gloria
Fred
Besoeker
Glenmore
Frank G
3dc
Skidmark
Alaska Paul



Better than the average link...



Rantburg was assembled from recycled algorithms in the United States of America. No trees were destroyed in the production of this weblog. We did hurt some, though. Sorry.
18.206.177.17

Help keep the Burg running! Paypal: