Britain
Perfidious Albion's 'Deep State' and the Russian Oligarch Oleg Deripaska
[NYT] This spring, a British lord with deep ties to the governing Conservative Party and a reputation as a do-gooder environmentalist arrived in Washington on an unlikely mission: to save the business empire of Oleg Deripaska, one of Russia's most infamous oligarchs.


Adam Waldman, left, and Mr. Deripaska in 2015 at Oktoberfest in Munich. Mr. Waldman, a former Clinton administration official, earned $40,000 a month helping the oligarch.


Mr. Deripaska was in deep trouble. In April, the Trump administration had announced sanctions on oligarchs close to President Vladimir V. Putin, and on their companies, as punishment for Russian interference in the 2016 presidential election and for other hostile acts. A billionaire who controls the world's second-largest aluminum company, Mr. Deripaska faced possible ruin.

Portrayed as little more than a thug by his critics and suspected by United States officials of having ties to Russian organized crime, Mr. Deripaska, 50, has spent two decades trying to buy respect in the West. London welcomed him; Washington still mostly has not. Successive administrations have limited his ability to travel to the United States.

Even Mr. Putin was unable to resolve the situation when he interceded personally with Presidents George W. Bush and Barack Obama on Mr. Deripaska's behalf.


Warning: Further reading may lead to elevated BP.
Posted by: Besoeker || 11/05/2018 07:40 || Comments || Link || E-Mail|| [10793 views] Top|| File under:
Caribbean-Latin America
Examining the Migrant Horde- Pt 2‐The Power Behind the Horde by Bill Reader
[Sarah Hoyt] Today, we dive headfirst into the logistics of the migrant horde. If you missed my prior article on examining the improbable reporting on the speed of this group, you can find it here. On today's docket, a discussion of how this group is organized, who is supporting it including what specific organizations and individuals have been named so far, and other logistical errata. Still to be discussed in a future article, the surprisingly tricky question of how many people, and what kind of people, make up the migrant horde.

I'm going to focus most of this article on examining certain key players. Barolo Fuentes, a Honduran socialist who was one of the frontmen for this caravan, and his friends in the LIBRE party; Pueblo sin Fronteras, a project of the Chicago-Based 501c La Familia Latina Unida; and a brief look at Venezuela, recently highlighted by Vice President Pence and currently in the spotlight as a possible funding source for all this.

We'll begin with the man purported to have started it all‐ Bartolo Fuentes. First, the official story. My first introduction to him was an article published by The Daily Beast. It's a characteristically ideologically stilted article. They report caravan #1 as being touched off by a false report that Fuentes would pay all expenses of people traveling North. I quote: "The anchors interviewed a woman who was supposedly part of the caravan. The woman talked about safety in numbers, called Fuentes the organizer and mentioned foreign assistance. The anchors, without any supporting evidence, then said that Fuentes would pay for the migrants' food and transportation." Fuentes himself took to the media to counter this false report. The theory runs that the safety in numbers alone, however, still offered an attractive alternative for long-standing holdouts, as Coyotes are very expensive.

Fuentes is described as a "Honduran Lawmaker" by Reuters and a "Social Activist" by NBC. I would call that an intentional mischaracterization. Let me add a couple of things from the Daily Beast article that explain that in more detail. First, his involvement in prior "caravans": "When Fuentes first became aware of small groups dispersed throughout Honduras that were organizing among themselves to make the trek north, he decided to help out, just as he had done with a previous migrant caravan last April‐and indeed throughout his life". So, this wasn't just nondescript social activism, but someone who has deliberately and repeatedly assisted specifically with illegal immigration. Now, let me sweeten the deal with the other interesting fact‐ " ... Bartolo sought refuge in Mexico himself after receiving threats. Central America's right-wing death squads were notorious and his earlier participation in protests against the U.S.-backed Contras, who used his country as a staging ground in their CIA-backed war on Nicaragua's Sandinistas, made him a potential target.". I find that fascinating. Those "death squads" were often as not "revenge squads". That he had a target on his back makes it likely a more apt description for Mr. Fuentes would be "Honduran Socialist".
Posted by: Besoeker || 11/05/2018 01:14 || Comments || Link || E-Mail|| [10793 views] Top|| File under:
Caucasus/Russia/Central Asia
Attack on FSB in Arkhangelk - a black swan' threat to Putin regime
[EuromaidanPress] At first glance, the attack on the FSB building in Arkhangelsk appears to be but one of a series of similar terrorist acts in the Russian Federation, Natalya Gulevskaya says; but a closer examination of the personality of the criminal, his motives, and his modus operandi show that it is something far more serious.

Indeed, the Russian commentator suggests, it is "a black swan" event of the kind that suggests the Putin regime has now passed "the point of no return" because the powers that be have created a situation which has "given birth to the first terrorist attack with political motives against the anti-constitutional actions of the authorities."

Russia has a rich history of revolutionaries and political terrorists, Gulevskaya points out; but "never before has there been a political terrorist act carried out not in the struggle for power or against the anachronistic norms of the Basic law of the state but against the actions of officials who have violated the rights and freedoms of the individual."

"This is a very concerning sign both for the ruling powers that be and for the entire population," she says. "The Putin regime has not been able to create an ideology which could justify not only the seizure and usurpation of power but also the appropriation of the financial potential of the state."

Thus, this action marks "the beginning of the end of the construction of the Chekist state and already in the near future we can expect a conceptual shake up or the latest wave of the collapse of the empire."

Three other commentators also suggest that the Arkhangelsk bombing involves more than meets the eye. Israeli analyst Avraam Shmulyevich on the After Empire portal says that it represents the shift from "Muslim terrorism" to "Russian political terrorism" and from attacks on civilians to attacks on the state.

The Arkhangelsk bombing, he observes, has its predecessors: "the Primorsky partisans, the blowing up of monuments, the burning of official buildings of the FSB and United Russia [party], and the periodic shooting of policemen." Now, clearly, it is the turn of "the Russian North, 'which never knew serfdom.'"

Shmulyevich says it is especially noteworthy that

"the terrorist did not put forward any specific demands. That makes this action typical political terrorism or even a civil war, no longer just terrorism but a war with the system as such."

Igor Eidman, a sociologist who works as a commentator for Deutsche Welle, suggests that what happened in Arkhangelsk is the rebirth of the Narodnaya volya or SR [Socialist Revolutionary Party – Ed.] movements of the late 19th and early 20th centuries. All the conditions are in place for this both in society and the state, for new revolutionaries and for new secret police spies like Azef.

And commentator Mikhail Pozharsky says that the Putin regime has brought this on itself. "If you ban legal politics and persecute people for peaceful action, this will lead to radicalism. If you create 'terrorists' out of innocent people with the help of torture, then sooner or later it will come into someone's head to carry out a real terrorist act."
Posted by: badanov || 11/05/2018 00:00 || Comments || Link || E-Mail|| [10797 views] Top|| File under:
Home Front: Politix
You're Not Hearing Anything About "Abolish ICE" This Week, Are You?
[Hot Air] Have you noticed a certain silence among not only Democratic candidates but their supporters in the streets and their enablers on cable news and in newspapers? Oh, they're all still making plenty of noise, but there's one thing you're not hearing. The calls to "Abolish ICE!" which dominated the majority of the summer months have been replaced by the sound of crickets. So stark is the contrast over only a ten or so week period that even NBC News was forced to take note of it.
Posted by: Besoeker || 11/05/2018 01:42 || Comments || Link || E-Mail|| [10793 views] Top|| File under:
Screeching Harpies Vow 'No Sex!' Unless Men Vote for Democrats
[PJ] Since scratching and beating on the doors of the Supreme Court had zero effect on keeping Justice Brett Kavanaugh off the court, the ladies of the left have decided to go with a new tactic: a sex strike! That's right, fellas, you're all out of luck with the #Resist girls. Author Wednesday Martin has penned an essay at CNN called "What if Women Went On a Sex Strike Before the Midterms?"

It's time for a revolution. At the polls, and in the bedroom. And in our understanding of who women are, sexually and otherwise. Given the tight interweaving of economic and political power with sexual entitlement, female sexual autonomy has never been more urgent, and women's sexual pleasure has never been more political. Let's consider what it might mean to go on a sex strike of sorts -- to get what we want, rather than give what we think we owe others.

It seems the Democrats have finally got their bumper sticker for 2018: "Zero F*cks for Anyone. #Resist"

What's revolutionary about women using sex to get what they want? And worse, aren't feminists supposed to reject femininity and female wiles in favor of more equal ways of advancing? I'm confused. Didn't we just have a whole #MeToo campaign against the casting couch? A female willing to trade sexual favors in exchange for stuff is exactly the kind of girl Harvey Weinstein was looking for.
Posted by: Besoeker || 11/05/2018 01:30 || Comments || Link || E-Mail|| [10796 views] Top|| File under:
Obama aka Bath House Barry goes crazy on the campaign trail
[American Thinker] Is there anything more pathetic than an ex-president, who ought to be writing his memoirs and establishing a genuine presidential library for the study of his administration, is instead campaigning at a midterm like he's still running for president?

Well, here he is, President Obama, making a fool of himself:

As Drudge Report notes, citing American Mirror, his voice is actually cracking.

Which I suppose happens when you campaign too much before half-empty stadiums and union halls.

The man's time has passed, yet it's obvious he's desperate to still stay relevant, so now he's sounding crazy.

He may indeed want Democrats taking the House in a bid to Get Trump, given that Trump has dismantled his sorry legacy.

But there is probably something more going on than just that: Obama has openly stated he regretted that he was never able to run for office against Trump due to term limits. (He got the crotchety John McCain and the smooth, avuncular Mitt Romney instead, but no stimulating opposition challenge such as Trump.) Trump's a take-no-prisoners, break-all-the-niceties-rules authentic outsider who could give Obama a run for his money, and Obama, the ultimate insider, obviously finds that exciting.
Posted by: Besoeker || 11/05/2018 01:16 || Comments || Link || E-Mail|| [10793 views] Top|| File under:
Ken Starr: I haven't seen Trump commit anything 'close' to an impeachable offense
[The Hill] Former independent counsel Ken Starr said that he has not seen President Trump commit any offense that is "even close" to being impeachable.

John Catsimatidis in an interview airing Sunday on AM 970 in New York asked Starr, who led the investigation into former President Clinton's sexual misconduct with Monica Lewinsky, if Trump had committed any "impeachable offenses."

"Not even close," Starr replied. "I know of no evidence ... that would suggest that [Trump] has committed high crimes and misdemeanors."

"You can hate the way he tweets ... you can disagree with his policies ... but be very careful before you move the country toward impeachment," he added. "It's inherently divisive."

Starr has increasingly appeared on cable news shows over the past year to discuss special counsel Robert Mueller's investigation into ties between the Trump campaign and Russia.

The former independent counsel added that there was not a consensus over impeaching Clinton.
Posted by: Besoeker || 11/05/2018 01:09 || Comments || Link || E-Mail|| [10793 views] Top|| File under:
Home Front: WoT
Sharia Law: Is Its Goal to Subjugate Humanity?
[Clarion Project] A legitimate question about sharia law is: Is its goal to subjugate humanity?

The concept of self-governance under sharia law by Muslims in Western society has been a topic of controversy since the turn of the millennium, especially in light of the World Trade Center attack on September 11, 2001.

Proponents of sharia in the West, under which many Muslims seek to settle personal affairs ‐ such as divorce, custody of children and inheritance ‐ claim it is an exercise of their freedom of religion, a human right.

YET, WHAT IS SHARIA?
Sharia literally means the "way" or "path." Historically articulated, it is a shorthand term for an amorphous body of legal rulings, judgments and opinions, assembled over the course of many centuries after the Muslim Prophet Muhammad's death. It is based on the Quran and a copious number of hadiths (the sayings and acts of Muhammad) developed by the fuqaha (jurists) whose opinions enjoy an almost absolute authority over the faithful.

As a rule of law, it precludes the development of human reason as it is viewed as an expression of Allah's inscrutable will. It is this same supremacy that renders sacred and permanent the concept of inequality between the Islamic community and the non-Islamic community, between the Muslim and the non-Muslim, and between man and woman.

There are two essential weaknesses of sharia, due to which the Islamic social realm has been absorbed into the whims of the political one: its autonomy and its incompletion. As a codification of customs, it does not depend on any official body (state or clerical), and therefore there is no universal concordance on its legislation within the Islamic body politic.
Posted by: Besoeker || 11/05/2018 00:00 || Comments || Link || E-Mail|| [10793 views] Top|| File under:
India-Pakistan
Paralysed state
[DAWN] THIS is not the first time the Pak state has been cowed by a violent mob and surrendered its writ in favour of those who challenged it so blatantly. In a functioning democracy with a constitution in place, it would be unheard of for a government to agree to take action on a case that has gone through due process of appeals and been decided by its supreme court.

But not in a state that is so given to paralysis at the hands of a violent mob. Such a state would continue to bury its head in the sand. How many more times will our state pretend that nothing is wrong by censoring the media and shutting down networks, effectively rendering millions of its citizens without due and timely information it is entitled to have, and choking press freedom by dictating censorship of violent protests in the country.

Such apathetic apology of violent mobs also impacts private and public property directly; it causes billions in losses by paralysing business activity, impacts educational institutes' functioning, causes ambulances to have no way of reaching a hospital, and spreads fear, panic and confusion amongst citizens who are guaranteed freedom of speech, right to information and freedom of movement by virtue of the social contract that makes its existence possible.

All citizens are entitled to a range of fundamental rights. They have the right to express dissatisfaction over a judicial case, they have the right to come out and protest, and they have the right to demand a different course of action by the state. However,


facts are stubborn; statistics are more pliable...


it should be absolutely unacceptable to directly incite violence against the already persecuted religious minorities and all state institutions, to call for guards killing those they are employed to protect, and all over a case of a false accusation.


Posted by: Fred || 11/05/2018 00:00 || Comments || Link || E-Mail|| [10793 views] Top|| File under: Govt of Pakistan
Another surrender
[DAWN] AFTER three days of protests, destruction of property, closure of roads and highways and massive disruptions to the daily life of citizens, the government appears to have found a solution: agree to the protesters' demands.

Seemingly already consigned to the dustbin of history is Prime Minister Imran Khan

... aka Taliban Khan, who who convinced himself that playing cricket qualified him to lead a nuclear-armed nation with severe personality problems...
's speech on Wednesday; yet another government has capitulated to violent religious

Lions of Islam

who neither believe in democracy, nor the Constitution.

Perhaps the PTI government will argue that an agreement negotiated with the protest leaders does not make illegal concessions and the government has only pledged to let the law ‐ and the appeals process ‐ take its course.

But the law had already taken its course and an innocent woman was to be set free after a hellish, near-decade-long ordeal. It is the protesters against whom the law now needed to take its course.

Yet, the woman expressly declared innocent by the highest court in the land is to be kept in legal limbo, while the protest leaders have had to issue a half-hearted, one-line apology seemingly added as an afterthought to the agreement reportedly signed last night.

Perhaps Prime Minister Imran Khan and his government decided that, despite Mr Khan's nationally televised address this week, a hands-off approach that allowed the protesters to vent their rage would allow the country to return to a semblance of normality quicker than a confrontational approach and potentially bloody

festivities

between the protesters and law enforcement. And perhaps the murder, possibly

liquidation

, of Samiul Haq
...
the Godfather of the Taliban, leader of his own faction of the JUI. Known as Mullah Sandwich for his habit of having two young boys at a time...
last evening caused some in the government to panic and recommend a swift end to the original protests before JUI-S supporters possibly

erupted into the streets

.

But what is already apparent is that the first-time governments of the PTI at the centre and in Punjab
1.) Little Orphan Annie's bodyguard
2.) A province of Pakistain ruled by one of the Sharif brothers
3.) A province of India. It is majority (60 percent) Sikh and Hindoo (37 percent), which means it has relatively few Moslem riots....
are struggling to coordinate, decide policy and implement decisions.


Posted by: Fred || 11/05/2018 00:00 || Comments || Link || E-Mail|| [10793 views] Top|| File under: Tehreek-i-Labbaik Pakistan
UFO over Islamabad
[DAWN] THE private Israeli jet that is supposed to have flown to Islamabad last week caused as much excitement as a flying saucer with flashing red and blue lights.

This is the tweet from Avi Scharf, editor of the English version of Haaretz, the leading liberal daily in Israel, that set the cat among the Pak pigeons: "Israeli bizjet flew from TLV to Islamabad #Pakistain, on the ground for 10 hours, and back to TLV."

More interesting than the account of the flight is the reaction it triggered in Pakistain: political parties across the spectrum condemned the event while the government denied the possibility of an Israeli plane entering Pak airspace. However,
Continued on Page 49
Posted by: Fred || 11/05/2018 00:00 || Comments || Link || E-Mail|| [10793 views] Top|| File under: Govt of Pakistan
The will to counter extremism
[DAWN] COUNTERING extremism is not an easy job, but the state's lack of resolve makes it even more complex and challenging. The resolve to stand up to extremism should draw its strength from the Constitution and the socio-ideological constructs of state and society. Mere rhetoric or a statement ‐ such as the one issued by Prime Minister Imran Khan

... aka Taliban Khan, who who convinced himself that playing cricket qualified him to lead a nuclear-armed nation with severe personality problems...
on Wednesday ‐ cannot manufacture that much-needed and much-awaited resolve unless the state is willing to review the social contract.

Recent state-led and independent policy discourses on countering extremism have emphasised addressing the key question of religion, which is integral to the issue of identity in Pakistain. The state has outsourced both religious and national identity narratives to different religious actors, who use them to expand their influence in society.
Continued on Page 49
Posted by: Fred || 11/05/2018 00:00 || Comments || Link || E-Mail|| [10793 views] Top|| File under: Govt of Pakistan
Home Front: Culture Wars
GOP candidate, the butt of a tasteless SNL joke, isn't demanding an apology
[AmericanThinker] ]On Saturday night, SNL's Pete Davidson made a tasteless joke about GOP congressional candidate Dan Crenshaw that set social media ablaze with criticism.

Davidson was doing "Weekend Update" and one of the segments featured him making rude comments about how some Republican candidates looked. He singled out Crenshaw, who lost an eye in Afghanistan, saying he looked like a "hit man in some porno movie" because of his eyepatch. When called out for his flippant, tasteless remark, he said "I'm sorry. I know he lost his eye in war or whatever … Whatever."

Crenshaw did 3 tours in Afghanistan and was a Navy SEAL. But in a surprise and generous move, Crenshaw did not call on Davidson to make an apology, saying, "I want us to get away from this culture where we demand an apology every time someone misspeaks."

Mediaite:


He added: "I think that would be very healthy for our nation to go in that direction. We don't need to be outwardly outraged. I don't need to demand apologies from them. They can do whatever they want, you know. They are feeling the heat from around the country right now and that's fine."

He then stressed that he would like Davidson and SNL to recognize that "veterans across the country probably don't feel as though their wounds [that] they received in battle should be the subject of a bad punch line."

Finally, the veteran and candidate said the "real atrocity" was Davidson's attempt at a joke wasn't even funny but "just mean-spirited."

That's the absolute best way to deal with the "Outrage Brigades" on social media - make their efforts seem petty and mean. As for Davidson, Crenshaw makes the "comedian" look about 2 inches tall. Not only is Davidson not worth asking for an apology, but that the country would be better if everyone followed his example.

Couldn't agree more.

Posted by: 746 || 11/05/2018 10:36 || Comments || Link || E-Mail|| [10796 views] Top|| File under:
Government
US troops dispatched by Trump install razor wire on Mexico border in 'political stunt' days ahead of midterm elections
[Independent] US troops dispatched by Donald Trump to the US-Mexico border have started erecting fences and laying out razor wire, a purported defence against Central American migrants, but which have been dismissed as a "political stunt" on the eve of midterm elections.

Images from the US border town of Hidalgo, Texas, located on the banks of the Rio Grande, show armed soldiers normally based at Fort Riley, Kansas, erecting fences and laying rolls of wire close to the site of the McAllen-Hidalgo International Bridge. The troops ‐ the first of an anticipated 7,000-strong deployment ‐ were from the 97th Military Police Battalion, according to a Getty photographer.

Mr Trump has in recent days vowed to send thousands of troops south to help secure the border against what he has termed a possible "invasion" of migrants from countries such as El Salvador, Honduras and Guatemala, all of which suffer from chronic levels of violence and grinding poverty.
Posted by: Besoeker || 11/05/2018 02:12 || Comments || Link || E-Mail|| [10796 views] Top|| File under:
Home Front: Culture Wars
'SNL' Mocks 'Gross' GOP Candidate Who Lost His Eye to an IED Blast
[Newsbusters] Since the Vietnam War, liberals have been known for their great disdain for America's service members, despite their efforts to hide it. During NBC's latest edition of Saturday Night Live, that disdain poked its ugly head out in the form of supposed comedian Pete Davidson mocking Republican congressional candidate and former Navy SEAL Dan Crenshaw about the eye he lost to an IED blast while serving in Afghanistan, "or whatever" according to the funny man.

The vile attack came during the SNL's faux news segment "Weekend Update" where Davidson was mocking multiple Republican politicians for their looks. The comedian stated he'd "realized there are some pretty gross people running for office this year". When a picture of Crenshaw was put on the screen, co-star Michael Che blurted out: "Oh, come on, man!"

"Hold on," Davidson told him. "You may be surprised to hear he's a congressional candidate from Texas and not a hitman in a porno movie," he ridiculed Crenshaw to the uproarious laughter of the liberal crowd. "I'm sorry, I know he lost his eye in war or whatever."
Continued on Page 49
Posted by: 746 || 11/05/2018 00:00 || Comments || Link || E-Mail|| [10796 views] Top|| File under:
Who's in the News
35
[untagged]
5
Islamic State
4
Govt of Pakistan
4
Tehreek-i-Labbaik Pakistan
3
Arab Spring
3
Houthis
2
Govt of Syria
2
Tin Hat Dictators, Presidents for Life, & Kleptocrats
1
Islamic Movement of Nigeria (Iran)
1
Govt of Iran Proxies
1
Jamaat-e-Ulema Islami
1
Narcos
1
Palestinian Authority
1
al-Shabaab (AQ)
1
Ansar Bayt al-Maqdis (IS)
1
Sublime Porte
1
Govt of Saudi Arabia
Bookmark
E-Mail Me
The Classics
The O Club
Rantburg Store
The Bloids
The Never-ending Story
Thugburg
Gulf War I
The Way We Were
Bio
Merry-Go-Blog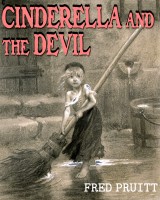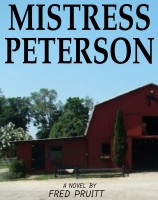 On Sale now!


A multi-volume chronology and reference guide set detailing three years of the Mexican Drug War between 2010 and 2012.

Rantburg.com and borderlandbeat.com correspondent and author Chris Covert presents his first non-fiction work detailing the drug and gang related violence in Mexico.

Chris gives us Mexican press dispatches of drug and gang war violence over three years, presented in a multi volume set intended to chronicle the death, violence and mayhem which has dominated Mexico for six years.
Click here for more information


Meet the Mods
In no particular order...


Steve White
Seafarious
tu3031
badanov
sherry
ryuge
GolfBravoUSMC
Bright Pebbles
trailing wife
Gloria
Fred
Besoeker
Glenmore
Frank G
3dc
Skidmark



Better than the average link...



Rantburg was assembled from recycled algorithms in the United States of America. No trees were destroyed in the production of this weblog. We did hurt some, though. Sorry.
3.235.180.193

Help keep the Burg running! Paypal: