-Land of the Free
Seattle's affordable-housing bargain will be 'grand' when developers foot the bill
[SeattleTimes] There's one fairly simple move Seattle could make to provide more affordable housing without burdening average residents, but it requires elected officials to show more spine.

Seattle should increase affordable-housing requirements placed on developers. For developers who opt to pay fees instead of provide affordable units, the city should increase the fees.

Hundreds of cities now require developers to include or fund affordable housing, a planning approach known as inclusionary zoning or mandatory housing affordability (MHA).
Continued on Page 49
Posted by: 746 || 07/30/2018 10:36 || Comments || Link || E-Mail|| [6464 views] Top|| File under:
Froma Harrop: Democrats should move to the center ‐ of the country
[TheAdvertiser] Contrary to what we hear, "the energy" in the Democratic Party is coming not so much from the political left as from the geographical center. The most notable victories belong to Conor Lamb in Pennsylvania, Doug Jones in Alabama and Democrats taking statehouse seats in Missouri and Wisconsin. They win because they talk economics, not economic theory, and they avoid sounding radical.

Our last two Democratic presidents, Bill Clinton and Barack Obama, spoke to wide audiences. Both hailed from the interior.


Hawaii is not the interior. But Mr. Obama's political resume was built in Chicago, which is.

Both were elected twice.

The direction the "energy" in the Democratic Party is coming from is irrelevant, in any case. The votes are coming from the political center, and votes are what matter. To win political power, Democrats must take congressional seats away from Republicans. Geographically central Democrats know best how to attract wavering voters.

This is not to take credit from the few very left candidates who have wrested nominations from other Democrats. Alexandria Ocasio-Cortez won fair and square against a longtime Democratic congressman. She has deep roots in her district covering parts of the Bronx and Queens, organized brilliantly and has not a lazy bone in her body.

But the problem with her and other insurgents is that defeating Republicans often comes second to building their "movement." Ocasio-Cortez is super smart,


...for a given definition of the term that means something else altogether...

but she has a lot to learn.

One of her first post-victory tweets was a battle call for other left candidates to beat the establishment ‐ the establishment being Democrats running elsewhere ‐ rather than the Republicans owning both houses of Congress. Inexplicably, she publicly gushed over the flaky actress Susan Sarandon. During the presidential campaign, Sarandon held that Hillary Clinton was more dangerous than Donald Trump. And she was happy that Clinton lost.

A Democratic Socialist doing well in the Bronx is less impressive than any Democrat polling strong in a West Virginia district that Trump won by 50 percentage points. That would be Richard Ojeda, an Army veteran with 30 tattoos (and counting). He is pro-coal but also pro-teacher and pro-letting people buy into Medicare for health coverage.

Even coastal Democrats are not necessarily enthusiastic about movement-run crusades. Consider Sen. Dianne Feinstein's bumpy bid to represent California for a sixth term.

Leaders in California's Democratic Party, currently under left-wing management, twice rejected the centrist Feinstein for a more fire-breathing progressive, Kevin de Leon. When ordinary Democrats got a chance to vote in the primary, Feinstein buried de Leon ‐ 2.9 million votes for her, 804,000 votes for him. Seems no one in California likes Feinstein except the voters.

The left's list of priorities contains both the attractive and the ridiculous. Sadly, overexposure to all that "energy" has lured old-hand liberals to jump on every shiny new thing the left dangles. How else to explain the spectacle of Sens. Elizabeth Warren of Massachusetts and Kirsten Gillibrand of New York pushing the politically toxic hashtag about abolishing ICE, the U.S. Immigration and Customs Enforcement agency?


To be fair, the honourable former Harvard professor Senator Warren is only smart for a fake Indian, as real Native Americans have been at pains to point out.

Democrats far from the ocean beaches seem somehow more attuned to ordinary voters and less indulgent of the activists.
It was thus too bad that Rep. Tim Ryan of northeast Ohio failed in his 2016 quest to replace Nancy Pelosi of San Francisco as House Minority Leader. Pelosi is captive to an identity politics that seems to exclude the white working class, a group Ryan reaches and so should other Democrats.

This November, Democrats will have contenders up and down the political spectrum. That's fine so long as the candidates fit their district. But when it comes to finding an appealing voice for a national electorate, they should look to the center ‐ the center of the country, that is.

Froma Harrop (born March 18, 1950 in New York City) is an American writer and author. Though generally liberal / left-of-center, she is known for her unconventional approach and libertarian streak. The Heartland Institute, a conservative and libertarian public policy think tank, has called her its "favorite lefty."[1]
Posted by: 746 || 07/30/2018 10:34 || Comments || Link || E-Mail|| [6489 views] Top|| File under:
Home Front: Politix
How a mock convention is helping fuel a movement to change the Constitution
[CenterForPublicIntegrity] State legislators are pushing bills in at least 27 states after scores attended an event paid by two activist groups.

The mock convention in Virginia was the creation of two nonprofits operated out of the same office suite in Houston, Texas, run by the same man: Mark Meckler, co-founder of the Tea Party Patriots, an attorney and former Herbalife distributor. The two groups, Citizens for Self-Governance and Convention of States Action, paid at least $130,000 combined for 81 of those lawmakers to attend the trial run. Convention of States Action also promotes model legislation, provides citizen toolkits and lobbies state legislatures to promote a convention of states.
Posted by: newc || 07/30/2018 05:07 || Comments || Link || E-Mail|| [6483 views] Top|| File under:
India-Pakistan
Progress for minorities
[DAWN] THE spectre of a possible ultra religious right and

bully boy

right presence in parliament has given way to a wholly welcome first: the election of Mahesh Kumar Malani, a Hindu candidate of the PPP, on a general seat from Tharparkar. Mr Malani is the first Hindu candidate to be directly elected to the National Assembly since the reintroduction of a joint electorate system in 2002; a feel-good story from an election that has otherwise been blighted by controversy, allegations, violence and fear. Mr Malani's victory follows the election in March of Krishna Kumari Kohli on a reserved women's seat in the Senate, giving the PPP the distinction of once again leading the way on non-

Moslem

representation in the elected assemblies. Certainly, Mr Malani and Ms Kohli should be evaluated on their individual records as parliamentarians and

politician

s, but the PPP is laudably attempting to create fresh space in an otherwise stifling political environment for progressive, non-

Moslem

voices. Without the support of mainstream political parties, the voices at the margins of the national discourse will not be easily heard.

It is not merely non-

Moslem

religious groups that are underrepresented in the competition for general seats; women, people with disabilities and other disadvantaged groups are routinely overlooked too. For women and non-

Moslem

s, what was created as a constitutional safeguard may have inadvertently become an impediment to greater political participation. A significant quota for them in all elected assemblies via party nomination and indirect election has perhaps given the major political parties an excuse to not bring more of them into ministerial or decision-making legislative roles. Mere numbers do not translate into true representation, and the country's mainstream political parties should be encouraged to create meaningful space for all in national politics. The spread of toxic rhetoric and hate speech in recent times in the national discourse will surely have had an impact on non-

Moslem

s groups and their perception of politics. The incoming parliament should consider steps that can be taken to reassure all disadvantaged groups.


Posted by: Fred || 07/30/2018 00:00 || Comments || Link || E-Mail|| [6461 views] Top|| File under: Govt of Pakistan
Israel-Palestine-Jordan
Only Fake Jews Are Afraid Of A Jewish State
[SultanKnish] The Palestinian Authority's basic law and draft constitution states that "Palestine" is an "Arab" entity, that "Islam is the official religion", that "Islamic Sharia" is the basis for its law and Arabic is its official language. Unlike Israel's nation-state bill which defines the Jewish State as Jewish, there's been no criticism of this PLO document. And the media has not labeled it as divisive or controversial.

The constitution of neighboring Jordan states, "Islam is the religion of the State and Arabic is its official language." "The people of Syria are part of the Arab nation," Syria's constitution declares. "The religion of the President of the Republic is Islam; Islamic jurisprudence shall be a major source of legislation". That means Syria may only be ruled by a Muslim. "The official language of the state is Arabic."

Continued on Page 49
Posted by: 746 || 07/30/2018 10:44 || Comments || Link || E-Mail|| [6497 views] Top|| File under:
Home Front: Culture Wars
Communism literally always ends in failure - Institute of Economic Affairs
[instituteOfEconomicAffairs] Socialists usually despise marketing, which they see as hoodwinking people into buying tripe they neither need nor truly want. And yet – nobody does it better than them.

Who would have thought that it would be so easy to not just rehabilitate communism, but to actively rebrand it as hip, cool and edgy?

It was not planned. Earlier this month on Good Morning Britain, Novara Media's Ash Sarkar yelled "I'm a communist, you idiot! […] I'm literally a communist!" at host Piers Morgan. The clip went viral. A couple of hours later, Sarkar had become a minor national celebrity. As she puts it: "Before, I'd maybe get recognised a couple of times per week; now it's most places I go. […] But everyone's unerringly lovely and just wants to chat about politics."

Following in her wake, her Novara colleague Aaron Bastani has also been touring the studios, explaining how communism had never really been tried, and how ridiculous it was to associate it with real-world approximations such as… well, all of them.

T-shirts with the slogan "I'm literally a communist" have gone on sale. "Communism is now all the rage!", a triumphant Owen Jones declared on his Guardian video channel. And he is right.

Sarkar and her fellow Corbynistas have found, or rather, stumbled across, a way to Make Communism Cool Again. Fair play to them. But given that we won't be able to eat coolness after the revolution: have they also found a way to make it work?

The answer, as you may have guessed, is no. There is remarkably little substance behind the hype.

Posted by: newc || 07/30/2018 04:03 || Comments || Link || E-Mail|| [6483 views] Top|| File under:
Dupe entry: Millennial Socialism: Stupid, Evil, or Both?
I think the technical term is "Banality of Evil"


Congratulations, oh most insufferable of generations ‐ against all odds and confounding the experts, you have still somehow managed to make yourselves even more annoying. Apparently, the hep new jive among your tiresome cohort is "Democratic Socialism," resurrecting a poisonous nineteenth-century political death cult and putting a kicky new spin on it to make it palatable for the suckers. It's the political equivalent of hipsters who insist vinyl records are superior because they didn't grow up forced to crank their tunes on that miserable format.

The "Democratic" part is some cunning rebranding. Just stick "Democratic" in front of something awful and it's good-to-go. "Democratic haggis"? Yummy! "Democratic herpes"? Sexy! "Democratic Nazism?" Hey, what's the difference? National socialism, democratic socialism? It's really just a question of who runs the camps because regardless of the particular brand of socialism, there are always camps.

Always.

...What the boring old facts, evidence, and history demonstrate, beyond any rational dispute, is that socialism is a bloodstained abomination with north of 100 million corpses to its accursed credit. The It Girl of the current commie/Democrat daisy chain, wide-eyed half-wit Alexandra Ocasio-Cortez, doesn't let bourgeois concepts like "knowing things" stop her from sharing her sophomore-grade insights all over the left-wing media, which is to say "the media." Gulag Barbie is a clown, and even the late nite hack hosts stare back at her adolescent babbling, amazed as she tosses an incoherent word salad about her workers' paradise.
Posted by: g(r)omgoru || 07/30/2018 01:21 || Comments || Link || E-Mail|| [6473 views] Top|| File under:
Government
U.S. Options for Responding to Sharp Power Threats
[DivergentOptions] Author and / or Article Point of View: The author is an undergraduate student of defense policies and an Officer Candidate in the United States Marine Corps. This article is written with the base assumption that foreign actions against the U.S political system is a top national security challenge and a continuing threat.

Background: Recent U.S. news cycles have been dominated by the Mueller investigation into Russian interference in the U.S political system. Other allied nations such as the United Kingdom, France, Australia, and New Zealand have also recently dealt with foreign political influence campaigns[1]. While historically nations have projected power either through military might (hard power) or cultural influence (soft power), rising authoritarian actors like the People's Republic of China (PRC), Russia, Iran, and North Korea are resulting to a hybrid mix of classical power projection through emerging technologies with revisionist intent in the international system known as sharp power[2]. Sharp power is more direct than soft power, not as physically destructive as hard power, and does not cause enough damage to justify a military response like Article 5 of the North Atlantic Treaty Organization.

Sharp power actions are normally covert in nature allowing the perpetrator plausible deniability. Given the combined military and economic power of western democracies, sharp power is the preferred method for disruptive actions against the international order by authoritarian powers. The effectiveness of sharp power is amplified by the open nature of democratic societies, especially in the information age[3]. Other examples of sharp power attacks include the North Korean hacking of Sony Pictures, the Iranian hacking of a dam in New York, PRC surveillance of Chinese students in foreign classrooms[4], and Russian actions in Ukraine and Moldova[5].
Posted by: newc || 07/30/2018 00:32 || Comments || Link || E-Mail|| [6470 views] Top|| File under:
Home Front: Culture Wars
Political Blackface and Marxist Minstrel Shows
[SultanKnish] "When you attack a Black woman for speaking out about injustice, and when you call for 'civility' in the face of blatant racism, you invoke a long history of white supremacist power."

So reads a letter in defense of the call by Rep. Maxine Waters to harass Trump administration officials.

...A New York Times op-ed declares that civility is the "misguided obsession" of "white America." According to a CNN analysis, not being harassed while you're having dinner is a form of "privilege".

"Civility is a tool of white supremacy," a Samantha Bee writer tweeted.

...White supremacy has been redefined as anything that interferes with the left. Beyond civility, the rule of law, equality, due process and freedom of speech have all been deemed the tools of white supremacy.

Racism is the new witchcraft. Just like witches, it's everywhere and in everything.


For some odd reason, I thought of the recent Florida shooting - how did incivility worked out for Markeis McGlockton.
Posted by: g(r)omgoru || 07/30/2018 00:10 || Comments || Link || E-Mail|| [6461 views] Top|| File under:
Who's in the News
28
[untagged]
8
Islamic State
5
Houthis
4
Govt of Pakistan
3
Govt of Iran
2
Taliban
2
Govt of Iraq
2
Hamas
1
al-Qaeda
1
Fatah
1
Boko Haram (ISIS)
1
Moslem Colonists
1
PFLP
1
Govt of Syria
Bookmark
E-Mail Me
The Classics
The O Club
Rantburg Store
The Bloids
The Never-ending Story
Thugburg
Gulf War I
The Way We Were
Bio
Merry-Go-Blog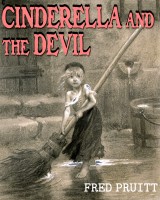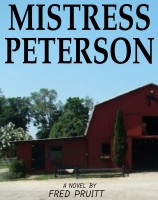 On Sale now!


A multi-volume chronology and reference guide set detailing three years of the Mexican Drug War between 2010 and 2012.

Rantburg.com and borderlandbeat.com correspondent and author Chris Covert presents his first non-fiction work detailing the drug and gang related violence in Mexico.

Chris gives us Mexican press dispatches of drug and gang war violence over three years, presented in a multi volume set intended to chronicle the death, violence and mayhem which has dominated Mexico for six years.
Click here for more information


Meet the Mods
In no particular order...


Steve White
Seafarious
Pappy
lotp
Scooter McGruder
john frum
tu3031
badanov
sherry
ryuge
GolfBravoUSMC
Bright Pebbles
trailing wife
Gloria
Fred
Besoeker
Glenmore
Frank G
3dc
Skidmark
Alaska Paul



Better than the average link...



Rantburg was assembled from recycled algorithms in the United States of America. No trees were destroyed in the production of this weblog. We did hurt some, though. Sorry.
54.80.173.217

Help keep the Burg running! Paypal: