-Lurid Crime Tales-
ICE ignores California laws and arrests illegal aliens at the courthouse door
[American Thinker] In 2018, California implemented the California Values Act, which gave special protection to illegal aliens by mandating that California law enforcement agencies cannot cooperate with federal immigration authorities. Last week, Immigration and Customs Enforcement ("ICE") thumbed its nose at California and arrested two people in Sonoma County Superior Court.

California has lots of reasons to hang onto its roughly 2.2 ‐ 3.5 million illegal immigrants. They provide cheap, easily-exploited labor. They swell the state's population, which matters for electors and congresspeople, as well as the distribution of certain federal funds. As illegal immigrants are fed into the system, they provide reliable (legal or illegal) Democrat votes. And they make Californians feel virtuous even as they allow corrupt Latin American states to continue exploiting their own citizens and destroying their economies by relying on remittances from people illegally in America.

For these reasons, California enacted the pompously named "California Values Act." Although the act refers to "immigrants," it's obviously intended to affect only illegal aliens because the Act's entire purpose is to use the agencies of the state to prevent ICE from gaining access to people illegally in California ‐ including people who have committed crimes in California. This is the type of law that could only come from legislators and other virtue signalers ensconced in comfortable middle- and upper-middle-class enclaves unaffected by felonies that would never have happened but for open borders and sanctuaries.

Throughout the Obama administration, sanctuary cities and states were able to get away with these policies because the Obama administration, despite Obama's sworn obligation to upload the laws of the United States, approved of open borders. Trump promised to change all that.
Posted by: Besoeker || 02/24/2020 06:31 || Comments || Link || E-Mail|| [47 views] Top|| File under:
-Short Attention Span Theater-
Battle of Iwo Jima's Last Living Medal of Honor Recipient Still Working for Military Families
[Mil.com] Hershel "Woody" Williams did not even know something called the "Medal of Honor" existed when the Quiet Dell, West Virginia, native learned he would receive the nation's highest and most prestigious personal military decoration.

In fact, at the time, he thought the best part about getting the medal was being sent home sooner than expected after fighting in the Pacific Ocean Theater during World War II.

"In September (1945), after the war was over in August, I was called to my division general's tent for him to tell me that I was being sent back to the states," said Williams, one of two Medal of Honor recipients from WWII still living .

"The whole division, they were not scheduled to come back to the states yet, but I was sent back to Washington to receive it. And if he used the terms or the words 'Medal of Honor' it didn't mean anything to me because I had never heard of it. I didn't know what he was talking about. ... The thing that impressed me and the thing that I remember most of course is -- I had been there for two years now -- I got to go home. He could have said anything else in the world and I don't think it would have overshadowed that."

Williams, a corporal with the 21st Marine Regiment, earned the Medal of Honor for his actions during the Battle of Iwo Jima, which occurred 75 years ago from Feb. 19 through March 26, 1945.

On Feb. 23, Williams -- armed with a flamethrower and with only four riflemen covering him -- destroyed seven Japanese pillboxes, one by one, over a four-hour period. His medal-earning action took place on the same day as the iconic Iwo Jima flag raising, an event captured by Associated Press photographer Joe Rosenthal.

Williams did not witness the flag actually being raised, but did see it later flying high atop Mount Suribachi, providing a "morale booster."
Posted by: Besoeker || 02/24/2020 07:19 || Comments || Link || E-Mail|| [57 views] Top|| File under:
Africa Subsaharan
Keeping Africa on the brink of starvation
Watts Up With That? via Instapundit


Billions of desert locusts have descended again on East Africa. Crawling first, then sprouting wings and flying in hungry hoards of 40-150 million or more, they are devastating crops and threatening tens of millions of people with lost livelihoods and starvation. This latest locust plague, says the United Nations, is the worst in 70 years for Kenya, the worst in 25 years for Ethiopia, Eritrea, Djibouti and Somalia.

...Incredibly, this looming catastrophe is due to policies and programs that have been officially adopted and deliberately implemented by the very UN agencies that are now crying loudest about the horrific situation.

For years now, the FAO, UN Development Programme and UN Environment Programme (UNEP) have been working in cahoots with some of the most radical environmentalist pressure groups on Earth to devise and impose "agroecology" ‐ a perverse combination of socialism, pseudo-ecology and primitive, anti-technology agriculture. The program is financed and advanced by the UN, by European governments via their development agencies and funding of environmentalist NGOs ‐ and even by US taxpayers, who provide 22% of UN funding and underwrite grants to and tax-exempt status for environmentalist groups.

Agroecology is above all political. It rejects virtually everything that has enabled modern agriculture to feed billions more people from less acreage. It rabidly opposes monoculture farming, hybrid seeds, synthetic/non-organic insecticides and fertilizers, biotechnology ... and even mechanized equipment like tractors! It claims Dr. Norman Borlaug's Green Revolution, which saved a billion people from starvation, did little more than put global food production "under the control of a few transnational corporations."

Acceptance of agroecology tenets and restrictions has become a condition for poor farmers getting seeds, and their countries and local communities getting development loans and food aid. Mid-level bureaucrats get cushy jobs overseeing and propagandizing agroecology campaigns, while ruling elites get more opportunities to siphon off additional millions in international aid money. They still erect roadblocks to Golden Rice, which could save 2 million parents and children a year from blindness and death.

AgroEcology advocates extol "food sovereignty" and the "right to subsistence farming." They promote "indigenous agricultural knowledge and practices," to the exclusion of knowledge, practices, technologies and equipment that have been developed in recent decades ‐ and could help end Africa's perpetual poverty, malnutrition, disease, joblessness and early death. They sow fear about pesticides and GM food.


So, I've a question: Who are the real racists? These who think that African-Americans are drunk on white guilt? Or whose who starve millions of Africans?



Posted by: g(r)omgoru || 02/24/2020 05:05 || Comments || Link || E-Mail|| [76 views] Top|| File under:
Home Front: Politix
President Trump Is Going To "Lie" To Win In 2020
[Libertynation.com] Peri begins by pointing out that the Democrats are currently in a heated contest to determine which one of them is the most electable. It doesn't take long, however, for her to identify the real challenge any nominee will face: "He or she will need to run against a president seemingly prepared, and empowered, to lie and cheat his way to reelection."

The author claims that President Trump would seek another win by lying and saying "absolutely anything necessary to attract and maintain support." She also points to the so-called list of Trump's lies as president. If the newspaper responsible for this particular curation is to be believed, he has rattled off over 15,000 since taking office. Of course, even a cursory glance shows that most of the statements in the fib collection are either Trump's opinions, hyperbole, or even simple mistakes.

Moreover, the notion that the Democrats ‐ and their close friends and allies in the press ‐ are somehow the epitome of honesty is laughable given their constant caterwauling about Russiagate conspiracy theories. But, according to Peri, President Trump is going to do far worse when it comes to winning in November.

Trump Is Going To "Cheat!"

Just in case bending the truth a little doesn't quite cut it, the president will find a way to cheat, somehow. Peri is sure of it. She recalls an observation made by journalist Katy Tur during a discussion about the challenges involved in covering the president:

"She said that what made covering Trump as a reporter and running against him as a candidate so difficult was the way that scandals stuck‐or didn't stick‐to him. Hillary Clinton's use of a private email server as secretary of state was like a stain on her shirt that people couldn't get past, because it was the only mark on an otherwise clean shirt. But Trump had so many stains that 'you couldn't tell if it was a stained shirt or if it was just supposed to be that way.'"

The author goes on to cite the controversy over Trump's phone call with Ukrainian President Volodymyr Zelensky as an example of how he will break the rules to defeat his opponent. Of course, she forgets to mention that the Democrats failed to prove that Trump's motivation in his dealings with Ukraine was specifically to hurt former Vice President Joe Biden.

Peri also seems to forget the fact that Hillary Clinton's campaign brazenly paid money to have a former British spy dig up dirt on Trump using Russian and Ukrainian sources. A little bit of "good for me, but not for thee," perhaps? But that's not the worst of it. It seems employing the Democrats' tactic of using foreign powers to gain an edge in the election isn't the only card up Trump's sleeve.
Posted by: Besoeker || 02/24/2020 06:45 || Comments || Link || E-Mail|| [116 views] Top|| File under:
The Loser Establishment Is Rightfully Terrified of Ric Grenell
It's Monday on Town Hall - Kurt's time


[Townhall] The D.C. establishment and their media rump-kissers went into a full-on spazz mode when President Trump continued his unbroken streak of awesomeness by appointing Ric Grenell the acting Director of National Intelligence, thereby threatening the intelligence community's unbroken streak of failure. None of our media idiot savants ‐ a term which is only half-accurate ‐ thought to ponder the question of exactly how Ric's appointment could possibly make the IC worse. Its legacy of ashes is a national embarrassment. But then, the purpose of the currently-constituted intelligence community, the foreign policy community, and every wing of our incompetent, inept, and corrupt establishment is not to serve the people of the United States. Its purpose is to serve the personal interests of the currently-constituted intelligence community, the foreign policy community, and every wing of our incompetent, inept, and corrupt establishment. Its denizens fear that this fearless patriot is going to burn down their whole shoddy edifice, and we can only hope they're right.

...The Grenell appointment is only one battle in this post-impeachment campaign to make up for three years of lost time squandered on bogus charges and endless investigations. See, when Donald Trump came into office, unlike Felonia Milhous von Pantsuit, he did not have a bulging Rolodex full of eager sycophants with bureaucratic experience. He first tried to hire old "conservative" establishment hands and found that their loyalty to the establishment trumped their purported conservatism. Slowly, he has been surrounding himself with quality people. And those Trump loyalists brought into the administration fresh? Well, after three years, they now have experience. They know their way around. He has built a cadre of tough, experienced loyalists within the bureaucracy. Just think of how it is going to be after eight years.

...Trump has rejected the special rule that holds that of all presidents, only he has no right to an administration composed of supporters. And he refuses to pretend to be impressed by the loser establishment that brought us Iraq, Iran, the unopposed rise of China, Libya, TRUMP RUSSIA, and a zillion other failures, fiascos, and frauds. Time for a winning establishment. And that's what Trump is building.
Posted by: g(r)omgoru || 02/24/2020 02:31 || Comments || Link || E-Mail|| [97 views] Top|| File under:
Incredible. Top Intel Official Who Briefed Congress Overstated Russian Interference in 2020 Election to Help Trump
[PJ] The top official in the intelligence community charged with election security overstated and left out facts during a congressional briefing earlier this month.

Three national security officials told CNN that the briefer, Shelby Pierson, failed to accurately relay intelligence findings to Congress having to do with Russia helping Donald Trump get re-elected.

The US intelligence community has assessed that Russia is interfering in the 2020 election and has separately assessed that Russia views Trump as a leader they can work with. But the US does not have evidence that Russia's interference this cycle is aimed at reelecting Trump, the officials said.
"The intelligence doesn't say that," one senior national security official told CNN. "A more reasonable interpretation of the intelligence is not that they have a preference, it's a step short of that. It's more that they understand the President is someone they can work with, he's a dealmaker."

That's a huge, monumental error that raises questions about whether Ms. Pierson gave her own spin on the intel or whether someone else did it for her. Considering what happened the last time that Congress believed Trump was being materially assisted by the Russians, it's hard to overstate the potential impact of this error.
Posted by: Besoeker || 02/24/2020 02:11 || Comments || Link || E-Mail|| [65 views] Top|| File under:
Dems Reportedly Severely Butt Hurt over Orange Man's Firing of DNI
[The Hill] President Trump's sudden decision to replace his top intelligence chief sparked criticism among congressional Democrats this past week after reports that the dismissal stemmed from a classified briefing on election security with a key House panel.

Trump reportedly moved to oust acting Director of National Intelligence (DNI) Joseph Maguire after a senior DNI official briefed the House Intelligence Committee about Russian efforts to aid his reelection.


Maguire's term as acting DNI was going to be up Mid-March anyway.


The president is said to have viewed the briefing as an act of disloyalty, in part because it involved sharing information with a House panel led by one of his political foes, Rep. Adam Schiff (D-Calif.). He also reportedly said the briefing should not have occurred, while denying the analysis by intelligence officials and claiming the intelligence community is being "played."

"We count on the intelligence community to inform Congress of any threat of foreign interference in our elections," Schiff tweeted after news of Maguire's departure. "If reports are true and the President is interfering with that, he is again jeopardizing our efforts to stop foreign meddling. Exactly as we warned he would do."

Rather than wait until Maguire's acting role expired next month, Trump on Thursday tapped a longtime loyalist, U.S. Ambassador to Germany Richard Grenell, to serve as his new interim DNI chief before he nominates a permanent replacement.

That move prompted renewed warnings from Democrats that Trump is willing to accept the help of foreign nations to benefit his reelection campaign ‐ a claim that was central to their impeachment effort.

Speaker Nancy Pelosi (D-Calif.) on Friday condemned Trump's DNI pick, comparing his lack of experience to her being asked to perform brain surgery.
Posted by: Besoeker || 02/24/2020 02:03 || Comments || Link || E-Mail|| [103 views] Top|| File under:
AOC's war on fellow Democrats likely to eliminate her House seat
[NYPOST] Rep. Alexandria Boom Boom Ocasio-Cortez

Dem represntative from da Bronx in Noo Yawk and leader of the Mean Girl Caucus in Congress. One of the Great Minds of the 21st Century, she is known as much for her innaleck as for her dance moves. She is all in favor of socialism, even though she's fuzzy on the details...
wasn't just supporting women in announcing a slate of seven House candidates who'll get cash from her Courage to Change PAC: The key fact is that two of them are challenging incumbents.

Indeed, she and her allies are now targeting several longtime local

politician

s, on the theory that they're every bit as much of a problem as Republicans.

"It's time to elect a progressive majority in Congress accountable to strong, grassroots movements that push support for issues like Medicare for All, a Green New Deal, racial justice, & more," she tweeted Friday.

"My ambition right now is to be a little less lonely in Congress," AOC told The New York Times


...which still proudly displays Walter Duranty's Pulitzer prize...
But she may not last in Congress: Already in hot water for refusing to pay dues to her caucus' fundraising arm, the Democratic Congressional Campaign Committee, she's now devoting her resources instead to defeating Democrats.

Don't be surprised when the established Democrats who'll control redistricting after the 2020 Census do their best to eliminate her seat.
Posted by: Fred || 02/24/2020 00:00 || Comments || Link || E-Mail|| [154 views] Top|| File under:
Iraq
How the 'Interpreter' Scam Brought 75,000 Iraqis and Afghans to America
[Sultan Knish] The latest battle over Special Immigrant Visas pitted Stephen Miller, President Trump's senior advisor, against the Pentagon. The military brass was lobbying for 6,000 special immigrant visas for Iraqis who worked for American forces in the country. These visas were once again billed as helping "interpreters".

That's a lot of interpreters considering that there were only 5,200 American troops in Iraq.

How could there be more Iraqi interpreters for American troops than there are troops?

The Special Immigrant Visa scam has been sold for over a decade using the same claim that it's needed to save the lives of Iraqi and Afghan interpreters who are risking death by helping American soldiers.

In one decade, the United States has handed out 75,250 of these visas to Iraqi and Afghan employees, and their dependents. Between 2007 and 2017, they represented 1 percent of all immigrant visas.

The truth is that the military brass has wrongly used the incentive of Special Immigrant Visas to recruit local personnel and cut costs by promising them resettlement in the United States. Considering the costs of resettling even the nicest Iraqi or Afghan families, it would have been cheaper to pay each of them a six-figure salary. But that would have come out of the defense budget. The SIV scam passes the buck to local cities and states, to ordinary taxpayers and communities who have to hire interpreters who speak Pashto to interact with the children of the interpreters who are swamping local school systems.

One Iraqi or Afghan employee brings a lot more dependents and expenses with him. In 2017, the 4,677 Iraqi and Afghan employees brought 13,713 dependents with them for a total of 18,390 refugees.

Those were the worst numbers since before Obama took office.

While conventional refugee numbers have been slashed, the number of Special Immigrant Visas for Iraqis and Afghans drastically shot up because the Pentagon was getting its way on immigration. Few of these visas were for actual interpreters. That number tends to be capped at 50 a year. Most of the SIV applicants coming in had to have only worked for a few years in often vaguely defined capacities.

Posted by: Besoeker || 02/24/2020 07:29 || Comments || Link || E-Mail|| [78 views] Top|| File under:
Iranian cleric blames Trump for coronavirus outbreak in Qom
[JPost]
Saeedi claimed that the outbreak was Trump's way of fulfilling his promise to hit Iranian cultural sites if the Islamic Republic took revenge for the killing of Soleimani.

The Friday Prayer Imam of the religious city of Qom, which has been struck with a coronavirus outbreak that has left 29 infected and six dead, blamed US President Donald Trump on Saturday for targeting the city with the virus in order to "make Qom look like an unsafe city and to take revenge," reported Radio Farda.

"The enemy wants to instill fear in people's hearts, make Qom look like an unsafe city and to take revenge for all its defeats," said Hojjat ol-Eslam Seyyed Mohammad Saeedi, the Friday Prayer Imam and Custodian of the Shrine of Masoumeh. "Trump will die frustrated in his wish to see Qom defeated."

The cleric added that Trump targeted the city because it is a "shelter for the Shi'ites of the world, the center of religious seminaries and the city where Shi'ite sources of emulation live."

Saeedi claimed that the coronavirus outbreak was Trump's way of fulfilling his promise to hit Iranian cultural sites if the Islamic Republic took revenge for the killing of former IRGC Quds Force commander Qassem Soleimani, according to Radio Farda.

In January, Trump warned in a tweet that if Iran strikes any Americans or American assets, the US had targeted "52 Iranian sites (representing the 52 American hostages taken by Iran many years ago), some at a very high level & important to Iran & the Iranian culture."

Posted by: 3dc || 02/24/2020 05:22 || Comments || Link || E-Mail|| [48 views] Top|| File under: Govt of Iran Proxies
Who's in the News
40
[untagged]
5
Govt of Iran
4
Taliban
4
Sublime Porte
4
Govt of Iran Proxies
2
Govt of Sudan
2
Boko Haram (ISIS)
2
Govt of Iraq
2
Govt of Pakistan
2
Houthis
2
Islamic State
2
Moslem Colonists
1
Hezbollah
1
al-Qaeda in North Africa
1
Islamic Jihad (Palestian)
1
Tin Hat Dictators, Presidents for Life, & Kleptocrats
1
TTP
1
Palestinian Authority
1
Commies
1
Arab Spring
1
Salafists
1
al-Qaeda in the Arabian Peninsula
1
al-Shabaab (AQ)
Bookmark
E-Mail Me
The Classics
The O Club
Rantburg Store
The Bloids
The Never-ending Story
Thugburg
Gulf War I
The Way We Were
Bio
Merry-Go-Blog
Hair Through the Ages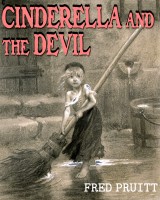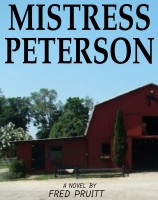 On Sale now!


A multi-volume chronology and reference guide set detailing three years of the Mexican Drug War between 2010 and 2012.

Rantburg.com and borderlandbeat.com correspondent and author Chris Covert presents his first non-fiction work detailing the drug and gang related violence in Mexico.

Chris gives us Mexican press dispatches of drug and gang war violence over three years, presented in a multi volume set intended to chronicle the death, violence and mayhem which has dominated Mexico for six years.
Click here for more information


Meet the Mods
In no particular order...


Steve White
Seafarious
Pappy
lotp
Scooter McGruder
john frum
tu3031
badanov
sherry
ryuge
GolfBravoUSMC
Bright Pebbles
trailing wife
Gloria
Fred
Besoeker
Glenmore
Frank G
3dc
Skidmark
Alaska Paul



Better than the average link...



Rantburg was assembled from recycled algorithms in the United States of America. No trees were destroyed in the production of this weblog. We did hurt some, though. Sorry.
18.232.125.29