-Signs, Portents, and the Weather-
Climate crisis is 'challenge of civilisation', says pope
[Guardian] The climate emergency is a "challenge of civilisation" requiring sweeping changes to economic systems, but political leaders have not done enough, the pope has said in a message to governments meeting at the annual climate summit in Madrid.

"We must seriously ask ourselves if there is the political will to allocate with honesty, responsibility and courage, more human, financial and technological resources [to the climate crisis]," he said, in the pontifical message, which was welcomed by activists.

"Numerous studies tell us it is still possible to limit global warming. To do this we need a clear, far-sighted and strong political will, set on pursuing a new course that aims at refocusing financial and economic investments toward those areas that truly safeguard the conditions of a life worthy of humanity on a healthy planet for today and tomorrow."

He put particular emphasis on the role of young people, who "show a heightened sensitivity to the complex problems that arise from this emergency. We must not place the burden on the next generations to take on the problems caused by the previous ones."

As a small state, the Vatican has observer status at the talks, so the pope is able to send a representative but has no voting rights on key decisions. As an Argentinian, Pope Francis's words carried particular resonance as this is still regarded as a Latin American COP, despite the last-minute change of venue from Chile to Madrid following political unrest in Santiago.
Posted by: Besoeker || 12/08/2019 02:32 || Comments || Link || E-Mail|| [174 views] Top|| File under:
Africa Horn
Clipping Islamist wings in Sudan
[AlAhram] The transitional government in Sudan is moving painfully slow in curtailing

Moslem Brüderbund

influence ‐ a seeming reluctance that may return to haunt the country.

Sudan's transitional government has made considerable strides in pushing back the influence the

Moslem Brüderbund

gained under the Omar al-Bashir

...Former President-for-Life of Sudan He came to power in 1989 when he, as a brigadier in the Sudanese army, led a group of officers in a bloodless military coup that ousted the government of Prime Minister Sadiq al-Mahdi and eventually appointed himself head cheese. He fell out with his Islamic mentor, Hasan al-Turabi, tried to impose shariah on the Christian and animist south, resulting in its secessesion, and attempted to Arabize Darfur by unleashing the barbaric Janjaweed on it. Sudan's potential prosperity has been pissed away in warfare that has left as many as 400,000 people dead and 2.5 million displaced. Hee was overthrown by popular consent in 2019. Omar has been indicted for genocide by the International Criminal Court but nothing is expected to come of it...
regime. But if it has succeeded in closing some avenues that the

Moslem Brüderbund

and its affiliates had controlled for so long, it is still a matter of debate as to whether it will be possible to take the necessary measures to forestall the infiltration of

Moslem Brüderbund

members and allies into government institutions.
Continued on Page 49
Posted by: trailing wife || 12/08/2019 00:00 || Comments || Link || E-Mail|| [47 views] Top|| File under: Muslim Brotherhood
Africa North
Africa's Sahel Region: Hotbed Of Chaos And Terrorism
Hattip to badanov. Long, with map and video, so get a large cup of coffee or your favourite equivalent, dear Reader, and enjoy some Sunday reading.

[SouthFront] The situation in the Sahel region is rapidly deteriorating and the region is about to turn into the zone of chaos and terrorism. According to the US, EU and the UN, it is becoming the new global frontline in the fight against terror, but the current news of the region are discouraging, at best.

The Sahel region is an area situated between North African countries and those of sub-Saharan Africa.

The countries that are most afflicted by violence from armed jihadist groups are Mali, Niger and Burkina Faso.

Burkina Faso, for example, has recorded more than 700 deaths and 500,000 internally displaced persons and refugees as a result of incursions by armed groups since 2015.
This would never have happened if it was still Upper Volta
Posted by: trailing wife || 12/08/2019 12:50:59 AM || Comments || Link || E-Mail|| [42 views] Top|| File under:
Britain
Dad Angrier At Anti-Jihadists Than At Jihadist Who Slaughtered Son Jack Merritt
[Barely a Blog] The "family of London Bridge terrorist Usman Khan 'totally condemn his actions,'" but the father of Khan's victim, David Merritt, is too busy condemning those who wish to condemn Khan and his ilk to life in a cell.

Usman Khan slaughtered Jack Merritt on November 29. Come December 2, the lad's dad, David Merritt, was already penning woke op-eds about clemency and leniency for prisoners like killer Khan.

This minute-made forgiveness, claimed Merritt senior, sanctimoniously, would have been Jack's wish. By calling his son's murder a "tragic incident," Merritt senior also minimizes what was murder with malice aforethought.

How obscene is the progressive mindset!

Wrote Mr. Merritt sanctimoniously:

If Jack could comment on his death ‐ and the tragic incident on Friday 29 November ‐ he would be livid. We would see him ticking it over in his mind before a word was uttered between us. Jack would understand the political timing with visceral clarity.

He would be seething at his death, and his life, being used to perpetuate an agenda of hate that he gave his everything fighting against. We should never forget that. What Jack would want from this is for all of us to walk through the door he has booted down, in his black Doc Martens.

That door opens up a world where we do not lock up and throw away the key. Where we do not give indeterminate sentences, or convict people on joint enterprise. Where we do not slash prison budgets, and where we focus on rehabilitation not revenge. Where we do not consistently undermine our public services, the lifeline of our nation. Jack believed in the inherent goodness of humanity, and felt a deep social responsibility to protect that.

Compared to such woke sentiments, the family of the London-Bridge Killer was mundane in its normal and correct expiation:

"We are saddened and shocked by what Usman has done," said the family . "We totally condemn his actions and we wish to express our condolences to the families of the victims that have died and wish a speedy recovery to all of the injured."

No need to apologize. Speaking for his dead son, David Merritt appears to have already made peace with his killer. (Dad, if you ask me, is rather presumptuous in speaking for his son.)

Jack, apparently, had "devoted his energy to the purpose of 'Learning Together: a pioneering programme to bring students from university and prisons together to share their unique perspectives on justice.'"

If young Merritt's murder proves anything it is that Cambridge University's social justice outreach, Learning Together, is a costly indulgence.
Posted by: Besoeker || 12/08/2019 01:42 || Comments || Link || E-Mail|| [311 views] Top|| File under: Islamic State
China-Japan-Koreas
The Chinese Communist Regime is on the Brink of 'Disintegration,' Says Leading China Expert
[Epoch Times] The Chinese communist regime is heading towards disintegration and the West needs to be prepared to manage the fallout, according to a leading China scholar.

Arthur Waldron, China historian and Lauder Professor of International Relations in the Department of History at the University of Pennsylvania, made the remarks in a recent interview on The Epoch Times' American Thought Leaders. He shared his views on the Chinese Communist Party's (CCP) imminent collapse, U.S. foreign policy on China, and the relentless Hong Kong protests that have posed a major challenge to Beijing's rule.

The CCP has started on a path of decline and is headed towards a similar fate as the Soviet Union when it collapsed in 1991, the professor said.

"I believe that China is in this stage of disintegration or 'jie ti (解體)', and it's something that you don't see immediately," said Waldron.

The Chinese regime's practice of forced organ harvesting‐which results in an estimated tens of thousands of prisoners of conscience killed every year to supply its organ transplant market‐and its treatment of Uyghurs and other Muslim minorities in the northwestern region of Xinjiang, made it "the most evil regime" since the Nazi Germany, Waldron said.

He recalled a conversation with an unidentified person, who is a close advisor to Chinese leader Xi Jinping.

"He said to me, Arthur, what the hell are we going to do? Everybody knows that this [political] system doesn't work. We have reached a "si hu tong" (死胡同)," said Waldron said, explaining that the Chinese phrase means a "dead-end street."

The advisor continued: "But what we don't know is what is the next step to take because ... there are mines everywhere and if we take a step, we may set off a terrible explosion."

The Chinese economy is not high-flying as it used to be. The country's third-quarter (GDP) growth rose 6.0 percent year-on-year, the slowest rate in 27 years. According to Reuters, the growth decline was attributed by economists to weakness in export-related industries, particularly the manufacturing sector.

"This regime knows it's in grave peril, domestically," Waldron said, before adding "So the real intellectual problem is how do you exit communism?"
Posted by: Besoeker || 12/08/2019 01:04 || Comments || Link || E-Mail|| [219 views] Top|| File under: Commies
Trump's Foreign Policy: The Popping Point of Maximum Pressure
Victor Davis Hanson lays it out for us in his inimitable style — this time covering China, Iran, and North Korea. A taste to tempt you to go to the link and read the whole thing:

[NationalReview] Donald Trump promised to shake up U.S. foreign policy. He has certainly done that from the Middle East to Asia. The U.S. is currently engaged in a three-front, maximum-pressure standoff with China, Iran, and North Korea ‐ involving everything from tariffs to possible military action and the strictest sanctions in memory.

At first, Trump critics saw these policy recalibrations as either impotent or counterproductive. Pessimists asserted that China, with a population four times the size of the United States', was fated for world hegemony. Why antagonize those who might soon control our political and economic future?

Bipartisan experts talked not of the heresy of "stopping" China's ascendance, but of "managing" America's relative decline. Translated, the implicit policy conceded that the U.S., in its trade concessions, should overlook systematic Chinese trade surpluses, flagrant violations of world commercial norms, neocolonial provocations throughout Asia, stealing U.S. patents and copyrights, product dumping, currency manipulation, and technological appropriation. Supposedly, the more we appeased China through acts of magnanimity, the more they would reciprocate by becoming like us.

Our classic model for China's supplanting the U.S. was the prior gradual hand-off of world hegemony from the British Empire to the Americans, as the United Kingdom in the 1940s tutored us on our global responsibilities and tried to play Athenian philosophers to our Roman legions.

The canard was that there was no alternative to appeasement, given China's more dynamic economy and cold-hearted efficiency ‐ so beloved by progressives when it came to Beijing's construction by fiat of high-speed rail, shiny airports, and solar and wind farms. Trump, we were told, was a ridiculous Quixote tilting at Chinese windmills, with his 19th-century talk of counterproductive "tariffs" and ossified "trade wars."

Not now. The U.S. economy is still humming. The stock market is at record highs. Unemployment stays at near-record peacetime lows. Oil and gas production is beyond anyone's wildest imagination just a few years ago. The Chinese economy, from what we can tell from its state-controlled media and censored state agencies, is slowing down. Human-rights activists are coming out of the shadows to damn China's reeducation camps. Riots continue in Hong Kong, along with Orwellian surveillance of China's own citizens at home.

Beijing's only hesitation in seeking an armistice seems to come from an expectation that Trump will not be reelected and that a Democratic administration will return to the status quo ‐ even as China claims that it sees Trump as an easily manipulated patsy. The bottom line is that China views the present recalibration as intolerable and is desperately seeking some way to nullify it.

So we are entering dangerous territory not because we are losing our trade war with China, but because we are beginning to win it. Xi Jinping not Trump has overplayed his hand. The Chinese know that they cannot end the standoff by returning to the former asymmetrical status quo. Nor can they embrace a new fair relationship ‐ it would be antithetical to the very means by which China obtained its enormous wealth in the first place. Something then has to give.


And the bow tying up the whole thing:

In the next few months, we should expect a major provocation from either an increasingly beleaguered Iran or a flummoxed North Korea ‐ and some sort of desperate quid pro quo from China presented as a last chance, a rare and magnanimous offer to stop the tariffs so "we can all just get along."

Trump should stay the course and not let up until he achieves the original aim of his maximum pressure campaign. Nothing is more dangerous than to enter an existential standoff, feel momentum accruing, and then appease and grant concessions that destroy all prior sacrifice that heretofore had been finally paying off. Instead, he should expect our strapped adversaries at some point to do their worst, and then meet that challenge with our best ‐ and ensure that our adversaries in their decline lack the power to take us down with them.
Posted by: 746 || 12/08/2019 00:00 || Comments || Link || E-Mail|| [138 views] Top|| File under:
The Grand Turk
Book Review: Erdogan, the 'new sultan'?
[AlAhram] Dina Ezzat reviews a book by Turkish historian Soner Cagaptay that tries to explain the peculiar case of Erdogan and its impact on the future of his country as a modern state rather than a head of a 'political Islam' empire.

A "democratic" Muslim-majority country with notable ethnic diversity, a NATO member, and a former colonial power of the Arab and other Muslim countries, Turkey is a very complex state.

However, even by these standards over the past 15 years and since Recep Tayyip Erdogan first came to power as prime minister from 2003 to 2014 when he amended the Turkish constitution to allow himself to be president, Turkey has received an enormous amount of world and regional attention.
Continued on Page 49
Posted by: trailing wife || 12/08/2019 00:00 || Comments || Link || E-Mail|| [53 views] Top|| File under: Sublime Porte
Home Front: Culture Wars
"We Are All George Zimmerman Now..."
[Zero Hedge] Most people know my name, George Zimmerman, largely due to negative stereotypes propagated by the media as a result of the 2012 incident in Sanford, Florida, in which Trayvon Martin died.

Unfortunately, most people don't recall the fact that I was exonerated of any wrongdoing after a thorough investigation by the Sanford Police Department in March 2012. They had interviewed dozens of witnesses, analyzed 911 calls, and examined the physical evidence of my broken nose, the lacerations on the back of my head, as well as the bruised knuckles of my assailant.



The Trayvon Martin Hoax video.
Posted by: Besoeker || 12/08/2019 08:09 || Comments || Link || E-Mail|| [130 views] Top|| File under:
Score One for the Grinch in Durham, New Hampshire
Submitted a while back by Angolugum Gloluth6118 without a source URL.
A quick search did not reveal where it came from, but in the spirit of inquiry I tracked down the author, who gave me permission to post his letter to the editor — though he admitted he submitted it to several places, and has no idea who published it. Michael Ra Bouchard is a licensed s3x and relationship therapist, currently based in Hawaii, where hopefully he is doing much good.
Letter to the Editor

November 20, 2019

Dear Friends,

Earlier this week the Durham, New Hampshire town council cancelled their annual Christmas tree lighting ceremony and the hanging of street decorations downtown, then renamed their event "Frost Fest," allegedly after a private citizen complained to them that the decorations were "offensive."

Are you kidding me?

So much for the state motto, "Live free or die."

Even in today's mixed up, inside out, upside down world I had to do a double-take after reading this decidedly un-American announcement.

Where does it stop?

We must name and fight insanity whenever and wherever we find it or it will inevitably lead to our collective ruin. If we don't speak out, we risk the very real possibility that our nation and cultural heritage become lost and unfamiliar to us.

As a native-born New Hampshire former resident and 1980's UNH Durham undergraduate and graduate degree holder, I'm stunned by the town council's blockheaded and flat-out wrong overreaction.

Especially in today's highly polarized society, does anyone really believe achieving 100% consensus on anything (other than the possible exception of lowering taxes) is ever possible?

We must not abandon our hard-fought rights, fundamental principles and cherished traditions that enrich us alike as individuals and as a community simply because someone chooses to take offense.

After all, what's the problem?

Taking offense is a choice. In my counseling practice I gently urge those with the hair-trigger habit of being easily offended to straighten out their reactive "crooked thinking" and thereby stop upsetting themselves to everybody's betterment.

Stubbornly refusing to be reactive requires those taking offense to work on increasing their emotional intelligence by actively practicing tolerance of others. It further requires learning to live and let live with dignity and respect, as has been practiced by every generation of Americans going all the way back to our country's founding.

We all know that many of the colonies original settlers emigrated to this country for the express purpose of enjoying religious liberty, then commonly considered the most precious right of all, reflecting an enduring and deeply-held piousness still shared by many of us today.

People will always have differences of opinion. Suffice it to say, allowing a minority of disgruntled citizen's to dictate public policy for all is misguided and contemptibly stupid, standing against the very principles on which democracy is founded.

During my service as a U.S. Marine, it was understood by all who served that our purpose included helping to ensure the safekeeping of the very rights, values and traditions that define us as a people and a nation, including the practice of freedom of speech and freedom of religion.

To get along best in this world, each of us must learn to respect our differences and the beliefs of others unlike our own, religious or otherwise, and safeguard the expression of those beliefs without interference so long as they are legal and cause no real harm to anyone.

And not just in Durham, but in every town or city in America wherever attacks on our basic rights and precious principles which have guided our nation from its very beginning hazards to raise its ugly head.

Thus even as we seek to make the circle bigger to reasonably include everyone, we must stand steadfast in vigorously protecting our values from those who would take away our individual and collective rights to freely express our culture and traditions as they have been practiced in America for hundreds of years; for personal expressions as such are ultimately what give our lives meaning.

Otherwise, it won't be long at all before we find ourselves devolving into a joyless, valueless and soulless people.

Think about it.

I therefore urge the Durham Town Council to immediately reverse their Grinch-like decision to cancel the lighting ceremony and placement of decorations, and to unflinchingly refer to the event for what it is and has always been: The Annual Christmas Tree Lighting Ceremony.

In the spirit of the season, let us dare to imagine and strive to create a world of inclusivity, peace on earth, and good will towards all!

(Signed)
Michael Ra Bouchard, Ph.D.,
Hilo, Hawaii

Posted by: trailing wife || 12/08/2019 01:55 || Comments || Link || E-Mail|| [116 views] Top|| File under:
Why Is Our Society Degrading So Badly, So Fast?
[American Thinker] Our Founders created a nation in which the rule of law would prevail and be applied equally to citizens from all walks of life and also would act as a restraint on the power of our leaders. The tradition also includes the assumed duty of all Americans, including our political leaders, to live within the established and agreed upon laws of society.

The Democratic Party's increasingly progressive, left-leaning, radical political agenda contests this fundamental and longstanding American tradition of the law applying equally to all our citizens. Whether I am walking on the streets of my city or viewing the news, I am witnessing on a daily basis increasingly uncivil, lawless, and visibly politically corrupt conduct being tolerated by our country.

Democratic Party policies today support the idea that adhering to the rule of law is no longer obligatory for several designated and politically favored groups selected by them. Progressive politics is attempting to move Americans to accept and adopt a multi-tier justice system based on the unequal application of the law, whereby treatment by the system is increasingly dependent on subjective political considerations.

On a local level in many cities and communities, Democrats in power are by their actions undermining the rule of law. For example, expected compliance with the law in several of our leading cities run by Democratic Party leaders, including most notably New York, San Francisco, Los Angeles, and Seattle, is now often based on a person's economic and immigration status, race, sex, sexual orientation, and increasingly an indication of a person's political and religious affiliations. The reason for these exemptions being granted is based on the dual ideologies of identity politics and social justice.

The creation of an implied multi-tier justice system expressly violates our fundamental value of the law applying equally to citizens from all walks of life and most importantly results in the increasingly intolerable and dangerous conditions existing on the streets of these cities and an overall perception of communities in decline. It has led to environments where ordinary people feel increasingly unsafe due to a lack of enforcement of quality-of-life crimes such as rampart homelessness and loitering, open drug use, and the willing accommodation of numerous illegal aliens performing criminal acts.

Their policies absolve individuals belonging to their politically favored groups of their responsibilities to adhere to our agreed upon laws and act in civil ways. They contend that challenging social and economic conditions are responsible for criminal and antisocial behavior rather than the individual person acting in a negative way. Progressive leaders in these locations are resisting enforcing the law, especially against quality-of-life violations, because they label these actions as the criminalization of poverty and accuse the police of the ongoing use of racist tactics.
Posted by: Besoeker || 12/08/2019 00:29 || Comments || Link || E-Mail|| [349 views] Top|| File under:
Home Front: Politix
Professor renowned for predicting elections says 2020 'too close to call'
[NYP] A professor who has accurately predicted the winner of eight of the last nine presidential elections says 2020 is still officially "too close to call."

"This is a very close and very difficult call. I don't think either the Democrats or the Republicans should be sending up any victory flags at this point," Allan J. Lichtman, a political historian at American University, told The Post. "Too much is still up in the air and in the age of Trump, things can change very quickly."

Lichtman, 72, has become a cult figure in American politics for developing a set of 13 criteria which he has used to make his prediction. Metrics include things like scandal, foreign military failure and social unrest. The theory is laid out in his 1996 book "The Keys to the White House." The system was able to predict Ronald Reagan's 1984 reelection back in 1982 ‐ during a recession.

(In 2000, he predicted Al Gore would win the popular vote, though tripped up on the ultimate outcome of the electoral college. Something he still doesn't accept. "2000 was a stolen election," he says.)
Posted by: Besoeker || 12/08/2019 00:41 || Comments || Link || E-Mail|| [221 views] Top|| File under:
Home Front: WoT
Pensacola Jihad Massacre Proves We've Learned Nothing Since the Fort Hood Attack
[PJ] Second Lt. Mohammed Saeed Alshamrani, an aviation officer in the Saudi Air Force, opened fire at the Naval Air Station in Pensacola, Fla., on Friday, killing four people and wounding many others. In doing so, he showed yet again that the prevailing politically correct obfuscation and denial regarding the jihad threat is not only wrong, it's dangerous. If we had a realistic approach to the jihad threat, Mohammed Saeed Alshamrani's victims would be alive today.

Before he embarked upon his killing spree, someone who appeared to be Alshamrani ranted on Twitter about the evils of America. First, he rejected the George W. Bush explanation for jihad terrorism, "They hate us because of our freedom": "O American people ‐ I'm not against you for being American, I don't hate you because your freedoms, I hate you because every day you [sic] supporting, funding and committing crimes not only against Muslims but against humanity."

Alshamrani went on to elucidate exactly what those crimes were: "What I see from America is the supporting of Israel which is invasion of Muslim countrie [sic], I see invasion of many countries by it's [sic] troops, I see Guantanamo Bay. I see cruise missiles, cluster bombs and UAV." He added: "I'm against evil, and America as a whole has turned into a nation of evil."

This statement, if it did indeed come from Alshamrani, as appears likely, makes clear that he was a jihad terrorist. He was killing because of America's supposed crimes against Muslims; that rules out the alternative explanation for his acts, that he was lashing out after some negative incident or mistreatment at the Naval Air Station.

Many credulous Americans, meanwhile, will believe his list of grievances, and think that if we just stop committing these supposed "crimes," that the jihad will disappear. Actually, grievance lists such as Alshamrani's are common from jihadis, who have to couch their jihads as defensive in the absence of a caliphate. In Sunni law, only the caliph can declare offensive jihad. So when there is no caliph, all jihad must be defensive. The enumerated grievances are pretexts that enable a jihadi lawfully to kill in accordance with Islamic law.

Alshamrani was in the country to get aviation training. No one flagged him as a potential jihadi. No one would even have dared to question him to try to ascertain his thoughts about the United States and the global jihad. Any effort to have done so would have been denounced as "Islamophobic," and would have been career suicide for whoever did the questioning.

We saw this with the Fort Hood jihad mass murderer, Major Nidal Malik Hasan, who was praised and promoted despite alarming his colleagues with his talk of violent jihad. None of his superiors dared do anything except promote him; they knew that if they questioned him about his loyalties, they would be the subject of a CNN feature story the next week on "Islamophobia in the Military," and they would be looking at a dishonorable discharge.
Posted by: Besoeker || 12/08/2019 00:52 || Comments || Link || E-Mail|| [209 views] Top|| File under: Moslem Colonists
India-Pakistan
Relentless tyranny
[Dawn] WITH the passage of four months since New Delhi put India-held Kashmir
...a disputed territory lying between India and Pakistain. After partition, the Paks grabbed half of it and call it Azad (Free) Kashmir. The remainder they refer to as "Indian Occupied Kashmir". They have fought four wars with India over it, the score currently 4-0 in New Delhi's favor. After 72 years of this nonsense, India cut the Gordian knot in 2019, removing the area's special status, breaking off Ladakh as a separate state, and allowing people from other areas to settle (or in the case of the Pandits, to resettle) there....
under lockdown, another grim milestone has been passed. While the people of the forsaken Valley suffocate under India's stifling restrictions, there is no sign that those who call the shots are willing to relent. As pointed out by the Foreign Office on Friday, the situation in IHK is getting worse, as millions of Kashmiris continue to live in an open-air prison. In fact, it would not be wrong to compare the situation in Indian Kashmire to the miserable plight of the Paleostinian enclave of Gazoo
...Hellhole adjunct to Israel and Egypt's Sinai Peninsula, inhabited by Gazooks. The place was acquired in the wake of the 1967 War and then presented to Paleostinian control in 2006 by Ariel Sharon, who had entered his dotage. It is currently ruled with an iron fist by Hamaswith about the living conditions you'd expect. It periodically attacks the Hated Zionist Entity whenever Iran needs a ruckus created or the hard boyz get bored, getting thumped by the IDF in return. The ruling turbans then wave the bloody shirt and holler loudly about oppression and disproportionate response...
, where similar restrictions on fundamental rights are enforced by the Israeli military machine. Perhaps this is not coincidental, as an Indian diplomat in the US was recently quoted as saying that his country should follow the 'Israeli model' in Kashmir; it is evident that quite a few of Tel Aviv's brutal tactics are being replicated by the Hindutva-infused government in New Delhi.
Continued on Page 49
Posted by: trailing wife || 12/08/2019 00:00 || Comments || Link || E-Mail|| [101 views] Top|| File under: Govt of Pakistain Proxies
Israel-Palestine-Jordan
How Israel-hating rulers ruin a country
[IsraelNationalNews] Countries gone to the bad through hating Israel can fill a page, but how does it work? Rulers hate a slither of a Jewish homeland, and a whole country goes up in smoke? Who or what turns the screws and afflicts: God or man?

In anyone's book such a claim is a strange, if not spurious one to make. Yet I have made the claim that a prosperous country at the tip of Africa went to wrack and ruin, and that an anti-Israel record played no small part.


IMO, it's a package deal - whose who hate civilization (for not being perfect), also hate Jews


...In the words of Hannah Arendt, the great scholar on totalitarianism, the Final Solution was not a part of Germany's war effort; instead it was fully equal to the effort. The German high command thought nothing of diverting resources needed for victory to the higher priority of putting "cockroaches" to death. Operation Barbarossa was a turning down point. Trains needed to keep the army going were diverted to transport Jews to death camps. Hitler let his troops perish in the Russian winter so that trains to the gas chambers would continue to run and oven chimneys continue to smoke.

...To look for self-defeating behaviour at work we don't have to go back to ages past. And there is nothing like trouble over public access to water to bring out behaviour of the worst kind. In 2019, touring the Eastern Cape I encountered towns and trendy resorts with this trouble. The government blamed drought. Residents who knew better blamed comrades out of their depth who'd got winks and nods from higher comrades to run town councils.

Israel stepped up to the plate. The ambassador put Israeli know-how for desalination and other fresh water solutions at the disposal of dry towns. He might have saved breath. Political leaders would rather leave them dry and dying if the alternative meant getting into bed with Isaac's seed.

...In her book World on Fire, Amy Chua argues that ethnic hatred will always be directed by the host society against a minority that fares well. Three conditions must be met:

[1] The hated group must be a minority or people will fear to attack it.


Nowadays it doesn't have to be a minority --- look an anti-white/anti-male discrimination in USA.


[2] It must be successful or people will not envy it.

[3] It must be conspicuous or the majority will fail to notice the group.

Isaac fitted all three. That is why the Philistines hated him. Israel fits all three. That is why most member states of the UN hate it. The global community disputes with a minority of one ‐ an Isaac ‐ who grew its flocks and dug its wells and made itself mightier than it had the right to do.

The bearded, bookish, landless wanderer had no business turning into a conspicuous juggernaut winning wars and starting up many tech enterprises. As day follows night, anger and hate follow envy. And where hate incapacitates the faculty to reason and make sane choices, there we find self-destructive rulers, countries and cause groups on the road to wrack and ruin.

Posted by: g(r)omgoru || 12/08/2019 03:40 || Comments || Link || E-Mail|| [159 views] Top|| File under:
Who's in the News
25
[untagged]
5
Islamic State
4
Commies
3
al-Nusra
2
Moslem Colonists
2
Govt of Iran
2
Govt of Iran Proxies
1
Govt of Iraq
1
Muslim Brotherhood
1
Govt of Pakistain Proxies
1
Hezbollah
1
Islamic Jihad (Palestian)
1
Narcos
1
Sublime Porte
1
Govt of Sudan
1
al-Shabaab (AQ)
1
Palestinian Authority
1
Hamas
1
Govt of Syria
Bookmark
E-Mail Me
The Classics
The O Club
Rantburg Store
The Bloids
The Never-ending Story
Thugburg
Gulf War I
The Way We Were
Bio
Merry-Go-Blog
Hair Through the Ages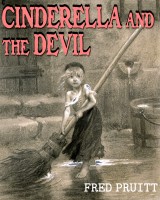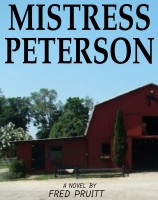 On Sale now!


A multi-volume chronology and reference guide set detailing three years of the Mexican Drug War between 2010 and 2012.

Rantburg.com and borderlandbeat.com correspondent and author Chris Covert presents his first non-fiction work detailing the drug and gang related violence in Mexico.

Chris gives us Mexican press dispatches of drug and gang war violence over three years, presented in a multi volume set intended to chronicle the death, violence and mayhem which has dominated Mexico for six years.
Click here for more information


Meet the Mods
In no particular order...


Steve White
Seafarious
Pappy
lotp
Scooter McGruder
john frum
tu3031
badanov
sherry
ryuge
GolfBravoUSMC
Bright Pebbles
trailing wife
Gloria
Fred
Besoeker
Glenmore
Frank G
3dc
Skidmark
Alaska Paul



Better than the average link...



Rantburg was assembled from recycled algorithms in the United States of America. No trees were destroyed in the production of this weblog. We did hurt some, though. Sorry.
35.172.217.40