-Short Attention Span Theater-
Grief-stricken baby monkey in tears after mother is run over
[TIMESOFINDIA.INDIATIMES] ERODE: A baby monkey that lost its mother in a road accident made all those witnessed the scene cry. The young monkey wept sitting near the carcass of its mother that was knocked down by a speeding vehicle near Elanthur on the Tamil Nadu-Karnataka National highway on Friday.

"Losing a loved one will be painful for not just human beings. Animals too mourn. We saw the young monkey weeping over the carcass of its mother," said K Saravanan, who witnessed the scene.

The baby monkey saw its mother being knocked down by a vehicle while she was crossing the road. It rushed to its mother that lay on the road. The baby monkey tried to wake its mother and hugged her. It kept its ears on her chest as if checking her heartbeat. Soon it realised that the mother had died, and it started to weep.

Police personnel, who came to know about the incident, reached the spot. They managed to keep the baby monkey away from the carcass. Villagers carried the carcass to a burial ground. "The baby monkey jumped from one tree to another tree and followed us when we carried the carcass," said G Sathyanarayanan, another villager.

The villagers conducted the final rites of the mother monkey in the presence of police and forest officials while the baby monkey watched it from a distance.
Posted by: Fred || 03/12/2017 00:00 || Comments || Link || E-Mail|| [6470 views] Top|| File under:
Mona Lisa's smile decoded: science says she's happy
[GEO.TV] The subject of centuries of scrutiny and debate, Mona Lisa's famous smile is routinely described as ambiguous. But is it really that hard to read?

Apparently not.

In an unusual trial, close to 100 percent of people described her expression as unequivocally "happy", researchers revealed on Friday.

"We really were astonished," neuroscientist Juergen Kornmeier of the University of Freiburg in Germany, who co-authored the study, told AFP.


"I wuz shocked, I wuz dazed, I wuz truly amazed...!"


Kornmeier and a team used what is arguably the most famous artwork in the world in a study of factors that influence how humans judge visual cues such as facial expressions.

Known as La Gioconda in Italian, the Mona Lisa is often held up as a symbol of emotional enigma.

The portrait appears to many to be smiling sweetly at first, only to adopt a mocking sneer or sad stare the longer you look.

Using a black and white copy of the early 16th century masterpiece by Leonardo da Vinci, a team manipulated the model's mouth corners slightly up and down to create eight altered images -- four marginally but progressively "happier", and four "sadder" Mona Lisas.

A block of nine images were shown to 12 trial participants 30 times.

In every showing, for which the pictures were randomly reshuffled, participants had to describe each of the nine images as happy or sad.

"Given the descriptions from art and art history, we thought that the original would be the most ambiguous," Kornmeier said.

Instead, "to our great astonishment, we found that Da Vinci's original was... perceived as happy" in 97 percent of cases.
Posted by: Fred || 03/12/2017 00:00 || Comments || Link || E-Mail|| [6468 views] Top|| File under:
Africa Horn
Kenya starts mass sacking of striking doctors
[AA.TR] The Kenyan government Friday started cracking the whip on striking doctors by firing them en masse for missing work without reason and taking part in an illegal strike.

After the government withdrew a 50 percent pay raise offer among other benefits meant to woo doctors back from their three-month nationwide strike, it warned the doctors that it will not "succumb to threats and intimidation" and ordered them to resume work or face disciplinary action.

According to the Nairobi county government, more than 120 doctors have already been dismissed from work for taking part in the illegal strike and staying out of work without reason.

Kenyan Health Ministry offices in the country's 47 counties are working to compile a list of doctors who are set to face disciplinary action after the deadline to resume work expired earlier today.

The government maintains it is no longer interested in engaging the doctors in further negotiations on salaries and allowances.

Doctors in Kenya had previously rejected a deal to hike wages by 50 percent and pay $5.8 million in backdated allowances, instead demanding a 300 percent pay hike and better working conditions.


Posted by: Fred || 03/12/2017 00:00 || Comments || Link || E-Mail|| [6489 views] Top|| File under:
Africa Subsaharan
South Sudan continues to burn as the world watches
[Standard Digital (Kenya)] At 8am on a wet Monday morning two South Sudanese children step out of a gleaming SUV and run into their classroom in a school in Kampala, the Ugandan capital.

Wealthy South Sudanese generals prefer to send their children to school abroad, and only the best, such as this $17,500-a-year (Sh1.8 million) private school near Lake Victoria, is good enough for their offspring.

About 500km away to the north, several children queue up for food rations in Bidi Bidi, a makeshift refugee camp near Yumbe Town, on the Ugandan side of the border with South Sudan.

A year ago Bidi Bidi was an arid and empty tract of land. Today it is the second largest refugee camp in the world, hosting about 270,000 South Sudanese.

The UN warned this week that South Sudan is on the brink of genocide, only a week after declaring that 100,000 people in the country were facing famine, with another 1.5 million in urgent need of humanitarian assistance.

A commission set up by the UN to monitor the human rights situation in the country called for an immediate ceasefire and the "immediate establishment of an international, independent investigation, under the auspices of the UN, into the most serious crimes committed in South Sudan since December 2013 by, inter alia, collecting and preserving evidence of human rights violations and abuses and violations of international humanitarian law, and by supporting criminal proceedings before the hybrid court and national, regional and international tribunals with jurisdiction over such crimes."
Posted by: Fred || 03/12/2017 00:00 || Comments || Link || E-Mail|| [6467 views] Top|| File under:
Bangladesh
Child domestic worker dies from alleged rape injuries
[Dhaka Tribune] Thirteen-year old Kajol (alias Kajli) was the domestic help at retired policeman Abdul Mannan's residence in Baligona village under Sadar upazila of Jhalakathi for the last five months.

Her father Hiron Howladar, a day labourer from Khejurbari village under Saliabakpur Union of Banaripara Upazila in Barisal, said on March 8, Abdul, his wife and another woman brought an unconscious Kajol home, claiming she was suffering from a high fever.

Suspicious, Hiron approached the local chairman who advised them to seek help from the police.

Police then had her admitted to the Banaripara Upazila Health Complex, from where doctors sent her to SBMCH on March 9.

SBMCH Director Dr Sirajul Islam confirmed the facts and said they had informed the police that Kajol had died after allegedly being raped and tortured.

Dr Tajmery Begum, registrar of labour unit-2 at SBMCH, said on March 9, the victim died early on the morning of March 11 due to excessive bleeding.

Ward master Abul Kalam said the body had been sent to the morgue

for his appointment with Doctor Quincy

.

Kajol's brother Mehedi Hasan claimed that she had died after being raped at her workplace and said the family would lodge a rape and murder case.
Posted by: Fred || 03/12/2017 00:00 || Comments || Link || E-Mail|| [6492 views] Top|| File under:
Caucasus/Russia/Central Asia
Accusations exchanged over heavy weapon attack in Donetsk city


Ukrainian media leveled charges that Russian backed rebels fired heavy weapons into residential highrise buildings, shutting off power for the town, according to Russian language news reports.

According to a news account posted on korrespondent.net, rebel tanks fired their main guns, hitting a tall residential building in Avdievka Saturday. According to a separate rebel report, observers with the Organization for Security and Cooperation (OSCE) in Europe were present at the site and witnessed the shelling. The korrespondent.net report does not mention the presence of the OSCE representatives at the site. The rebel report also said that Ukrainian journalists were present in Avdievka to report on rebel shelling of residential areas.

Advievka and points west have been a center of military activity from both sides. Once a gray zone, a Ukrainian attack moved forces into the area, effectively cutting off the main road between Donetsk city and Gorlovka to the north.

A rebel report said that Ukrainian tanks staged the incident for the benefit of observers on the scene, firing their main guns into the highrises at close range. As an aside, rebel artillery has hit buildings in Avidevka in the past, including the coke plant industrial facility in western Avdievka.

The artillery fire has cut off electrical power in Avdievka.

An lb.ua report said that rebel mortars and tank gunfire hit Ukrainian positions in Avdievka and Butovka mine in Donetsk city.

Near southern Donetsk, rebel artillery hit Ukrainian positions at Nikolayevka. Rebel mortars were fired on Marinka.

Ukrainian media has reported that two Ukrainian troops were killed and another 25 were wounded in the previous 24 hours.

Rebel media through the Donetsk ministry of defense website said that one civilian was wounded in overnight shelling in Gorlovka. Reports say that a total of five residential buildings were damaged in overnight shelling in the Petrovskiy district of Donetsk, Trudovskoye and Gromovsky, near Gorlovka.

Rebel media also said that Ukrainian artillery hit rebel positions at the Kievsky district of Donetsk city, Yasinovataya and at Aleksandrovka. Other locations rebel media are reporting hit by Ukrainian artillery are Zaitsevo, Yelenovka, which is southwest of Donetsk city, and Spartak, which is near the Donetsk airport.

In southern Donetsk, Ukrainian artillery was reported pounding rebel positions at Dokuchaevsk, Kominterovo, Sakhanka, Bezymenoye and Oktyabr.

Reports in novorosinform.org said that direct fire combat took place at Novoazovsk, Dokuchaevsk, the Donetsk airport, Spartak and at the Yasinovatskiy checkpoint.
Posted by: badanov || 03/12/2017 00:00 || Comments || Link || E-Mail|| [6477 views] Top|| File under:
China-Japan-Koreas
Why China's Hui Muslims Fear They're Next To Face Crackdown On Religion
[SCMP] Five times a day, the call to prayer is broadcast from loudspeakers at one of China's largest mosques, in a small, ethnic Hui town in the southwestern border province of Yunnan (雲南).

Rows of date palms grow in Shadian's Harmony Square, in front of the prayer hall, while two Chinese-style archway gates, engraved with the characters for "love the country" and "love the religion", stand on either side of it.

In the late afternoon, swarms of students emerge from a private Islamic college and head towards the mosque to perform their fourth prayer of the day.

Outside, a group of Hui tourists speaking with a northern accent – women in black robes and men in white caps – take turns posing for photographs with the giant mosque behind them.

While the Chinese government has cracked down on religious activities among the Muslim Uygur community in Xinjiang ( 新疆 ), citing the threat of Islamic extremism, ethnic Hui Muslims more closely integrated with Han Chinese society have been able to enjoy much greater religious freedom.

However, growing Islamophobia in China has seen both groups targeted by online attacks at a time when anti-Muslim rhetoric is on the rise across the world.

With the country's top leaders repeatedly warning of the dangers of radical Islam, increasing levels of online hate speech are fuelling concerns that the heavy controls in Xinjiang could be extended to the Hui community in Yunnan.

In Shadian, street signs are in Chinese, English and Arabic. Hotels, shops and restaurants have dome-shaped front doors. And banners carrying verses from the Koran hang above an outdoor halal food court.

During the Cultural Revolution, the People's Liberation Army killed more than 1,000 Hui in Shadian during a crackdown on believers.

After China's opening up, the government paid compensation and many Hui became rich working in the area's copper, lead and zinc mines.

Except for its bloody history and exotic appearance, Shadian, home to about 15,000 Muslims, is little different from most rapidly developing Chinese towns.


They tell me that except for the invasion it was a really nice day in Anzio...



Posted by: Fred || 03/12/2017 00:00 || Comments || Link || E-Mail|| [6462 views] Top|| File under: Commies
Why Do Singapore, Malaysia Use Kid Gloves With Nuclear-Armed North Korea?
Because they're nuclear-armed?


[SCMP] Even at the height of
North Korea's belligerence, Southeast Asia's leaders have resisted the urge to join the chorus of Western voices branding Pyongyang a "pariah state".

This softly-softly approach, Southeast Asian diplomats and foreign policy experts say, reflects a region-wide belief that dialogue ‐ rather than tough talking ‐ is the best way to keep the reclusive but volatile country on an even keel.

And despite the unsettling circumstances of late, experts say the hermit nation's bilateral ties with the 10 member states of the Association of Southeast Asian Nations (Asean) are unlikely to be adversely affected.

Pyongyang is suspected of being involved in the daylight murder last month of leader Kim Pudge Jong-un


...the overweight, pouty-looking hereditary potentate of North Korea. Pudge appears to believe in his own divinity, but has yet to produce any loaves and fishes, so his subjects remain malnourished...


's estranged half-brother in Malaysia. Unhappy with official investigations into the episode, Pyongyang shocked Malaysia on Tuesday by blocking Malaysian nationals from leaving its borders.


Posted by: Fred || 03/12/2017 00:00 || Comments || Link || E-Mail|| [6469 views] Top|| File under: Commies
The Grand Turk
Turkey protesters slam jailing of journalists
[AlAhram] Turkish journalists and opposition

politician

s protested in Istanbul Saturday against the detention of

news hound

s, as a crackdown on the media has accelerated after the failed coup against President Sultan Recep Tayyip Erdogan the First


... Turkey's version of Mohammed Morsi but they voted him back in so they deserve him...


"Journalism is not a crime" and "We will not remain silent," chanted the crowd of some 50 people,


...an utterly symbolic protest, then, which will have at best absolutely no effect....

who railed against the conditions the journalists are held in.

"Many placed in durance vile
Youse'll never take me alive coppers!... [BANG!]... Ow!... I quit!
journalists are not allowed to receive letters under the state of emergency conditions," said Baris Yarkadas, an opposition

politician

with the Republican People's Party.

Yarkadas added he hoped the government would lift the ban. In a gesture of protest, the demonstrators mailed cards to their detained colleagues.


...thus adding themselves to the list for Erdogan's next round of Gulenist arrests,

The Turkish government imposed a state of emergency in the wake of the failed July 15 coup attempt aiming to oust Erdogan, which critics say has been used for a massive clampdown on Erdogan's opponents and not merely suspected coup plotters.

According to journalists' associations, about 170 media outlets have been closed and nearly 800 press cards cancelled.

The Sick Man of Europe Turkey


...the only place on the face of the earth that misses the Ottoman Empire....


has also detained or expelled foreign correspondents for The New York Times


...which still proudly displays Walter Duranty's Pulitzer prize...


, The Wall Street Journal, Die Welt, and the French website Les Jours.

More than 100 journalists and media contributors are in jail, said Reporters Without Borders in a December report, which said the country led a rise in journalist detentions in 2016.

"The number of detained professional journalists in Turkey has risen 22 percent after quadrupling in the wake of the failed coup d'etat in July," it said.

Last month's detention of Deniz Yucel, 43, a German journalist for the Die Welt daily on terrorism-related charges has strained relations between Ankara and Berlin.

"Deniz Yucel is a professional, he is known to be a very good journalist," Fatih Polat, editor-in-chief of the Turkish daily Evrensel, told AFP.

"We will give any kind of support for his and other placed in durance vile
Youse'll never take me alive coppers!... [BANG!]... Ow!... I quit!
journalists' release," he said.
Posted by: trailing wife || 03/12/2017 00:00 || Comments || Link || E-Mail|| [6466 views] Top|| File under: Sublime Porte
India-Pakistan
Girl suffers acid attack in Lahore
[GEO.TV] LAHORE: A girl suffered serious injuries to her face in an acid attack by unidentified people on early Sunday morning in Thokar Niaz Baig area. The girl was immediately shifted to the Burns ward of Jinnah Hospital. The suspects, in this case, are on the run, informed city police.

The plight of acid attack victims and survivors became the focus of a 40-minute Oscar-winning documentary 'Saving Face' by a Pakistani woman Sharmeen Obaid-Chinoy in 2012.

More than 100 people, mainly women and girls, are disfigured in acid attacks every year in Pakistan, although groups helping survivors say many more cases go unreported.
Posted by: Fred || 03/12/2017 00:00 || Comments || Link || E-Mail|| [6467 views] Top|| File under:
Government
Federal Judge Blasts Unprofessional Behavior of Justice Department Lawyers
Or another accurate Headline: "Liberal arrogance and intolerance on display in courtroom"


[PJMedia] Here we go again. Another federal judge has scalded the unprofessional conduct of Justice Department lawyers inside the Civil Rights Division. The first time it was perjury. After that, it was unethical conduct in a trial against New Orleans police officers. Now it's unprofessional behavior and bigotry toward the South in a federal court trial challenging Texas legislative districts.

United States Fifth Circuit Court Judge Jerry Smith has scalded a DOJ lawyer for misbehavior in the courtroom. While it wasn't perjury this time, it was behavior Justice Department lawyers aren't supposed to do. It's behavior Attorney General Jeff Sessions will notice and should address. From the case:


And then there is the United States, appearing through attorneys from the Department of Justice. I have no criticism of their knowledge of the law, and their zeal is, to say the least, more than adequate. But they entered these proceedings with arrogance and condescension. One of the Department's lawyers even exhibited her contempt for Texas and its representatives and her disdain for these proceedings by regularly rolling her eyes at State witnesses' answers that she did not like, and she amused herself by chewing gum while court was in session.

It was obvious, from the start, that the DoJ attorneys viewed state officials and the legislative majority and their staffs as a bunch of backwoods hayseed bigots who bemoan the abolition of the poll tax and pine for the days of literacy tests and lynchings. And the DoJ lawyers saw themselves as an expeditionary landing party arriving here, just in time, to rescue the state from oppression, obviously presuming that plaintiffs' counsel were not up to the task. The Department of Justice moreover views Texas redistricting litigation as the potential grand prize and lusts for the day when it can reimpose preclearance via Section 3(c).


This attitude is in keeping with what Hans von Spakovsky and I have reported here on the pages of PJ Media. An ideological hiring campaign took place during the Obama years where Every Single One of the lawyers hired into the Civil Rights Division were committed leftists. When the DOJ inspector general recommended that hiring criteria be changed to eliminate this perceived bias, then-Assistant Attorney General Tom Perez rejected the recommendation. I also discuss this attitude of Justice Department lawyers in my book Injustice.
I found another block of lawyers to fire
And this judge was kind to that lawyer. One I know that is a family friend would have tossed and banned that lawyer from his courtroom
Posted by: DarthVader || 03/12/2017 09:59 || Comments || Link || E-Mail|| [6529 views] Top|| File under:
Home Front: Culture Wars
MSM Golden Throat confronts blogger in White House
I will admit I don't visit Gateway Pundit because, in my most humble opinion, they are unreadable, and not because of politics.


[Politico] A Fox News Radio correspondent confronted in the White House briefing room the White House reporter for a website that traffics in conspiracy theories, witnesses said on Friday.

As reporters were getting settled ahead of Friday's briefing, the Fox correspondent Jon Decker pointed out that a reporter from Gateway Pundit, Lucian Wintrich, was in the room and that they "hate blacks, Jews, Hispanics," according to BuzzFeed White House correspondent Adrian Carrasquillo, who tweeted about the incident.

Decker also sent an email to the entire White House reporter email listserv, noting that the White House "has admitted Gateway Pundit into today's White House Press Briefing."

While some in the White House briefing room say the White House should be open to any and all outlets, others have expressed concern with certain outlets being legitimized via their White House credentials.

Fox News confirmed Decker was reacting to previous tweets Wintrich had posted. According to a White House Correspondent in the room, several reporters shook Decker's hands as he walked back to the Fox News radio booth.


More at the link
Posted by: badanov || 03/12/2017 00:00 || Comments || Link || E-Mail|| [6488 views] Top|| File under:
Who's in the News
21
[untagged]
12
Islamic State
4
Sublime Porte
4
Moslem Colonists
3
Commies
3
Govt of Pakistan
2
Taliban
2
Hezbollah
2
Houthis
1
Jamaat ul-Ahrar
1
Govt of Syria
1
Narcos
1
al-Qaeda in North Africa
1
al-Nusra
Bookmark
E-Mail Me
The Classics
The O Club
Rantburg Store
The Bloids
The Never-ending Story
Thugburg
Gulf War I
The Way We Were
Bio
Merry-Go-Blog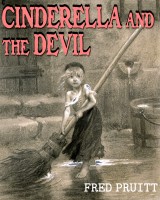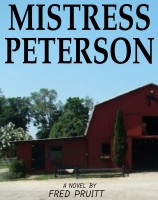 On Sale now!


A multi-volume chronology and reference guide set detailing three years of the Mexican Drug War between 2010 and 2012.

Rantburg.com and borderlandbeat.com correspondent and author Chris Covert presents his first non-fiction work detailing the drug and gang related violence in Mexico.

Chris gives us Mexican press dispatches of drug and gang war violence over three years, presented in a multi volume set intended to chronicle the death, violence and mayhem which has dominated Mexico for six years.
Click here for more information


Meet the Mods
In no particular order...


Steve White
Seafarious
Pappy
lotp
Scooter McGruder
john frum
tu3031
badanov
sherry
ryuge
GolfBravoUSMC
Bright Pebbles
trailing wife
Gloria
Fred
Besoeker
Glenmore
Frank G
3dc
Skidmark
Alaska Paul



Better than the average link...



Rantburg was assembled from recycled algorithms in the United States of America. No trees were destroyed in the production of this weblog. We did hurt some, though. Sorry.
44.200.171.74

Help keep the Burg running! Paypal: