-Short Attention Span Theater-
Feeding pork to cats
The tins of cat food include pork. Is it permissible to buy them for cats?

Praise be to Allaah.

Praise be to Allaah. We put this question to Shaykh Muhammad ibn Saalih al-'Uthaymeen, may Allaah preserve him, who answered as follows:

If you buy the tins, then it is not permissible, because it is not permissible to pay for pork and buy it. But if a person finds it by chance and feeds it to his cat, then there is nothing wrong with that. And Allaah knows best
Posted by: tipper || 01/22/2013 18:00 || Comments || Link || E-Mail|| [6469 views] Top|| File under:
Some of the loons reponsible for our ME oil and energy dependency
Seven affiliated with the RAMPS campaign (Radical Action for Mountain Peoples' Survival), MORE (Missourians Organizing for Reform and Empowerment) and Mountain Justice are locked down to a 500-pound small potted tree in Arch Coal's third-floor headquarters while a larger group is in the lobby performing a song and dance. Additionally, a helium balloon banner with the message "John Eaves Your Coal Company Kills", directed at the Arch Coal CEO was released in at the Arch Coal headquarters.

Seven protesters locked down outside the corporate office of Arch Coal.

"We're here to halt Arch's operations for as long as we can. These coal corporations do not answer to communities, they only consume them. We're here to resist their unchecked power," explained Margaret Fetzer, one of the protestors.

Arch Coal, the second largest coal company in the U.S., operates strip mines in Appalachia and in other U.S. coal basins. Strip mining is an acutely destructive and toxic method of mining coal, and resource extraction disproportionately impacts marginalized communities.
Posted by: Besoeker || 01/22/2013 12:35 || Comments || Link || E-Mail|| [6470 views] Top|| File under:
Exotic dancers spar over $1
[POSTCRESCENT] Two dancers on stage at an exotic dance club in Juneau got into a physical fight over $1, according to a Dodge County Sheriff's Department report.


Can you still call it "exotic dancing"? It's pretty common now, isn't it?


Officers were called to Silk Exotic around 9:30 p.m. Thursday to break up the fight.


"Hello? Izzis 911? Shay, lissen! We gotta exotic catfight goin' on here..."


"Calling all cars...Calling all cars! Stripper catfight at the Silk Exotic."
"We'll take it chief!"
"No! We will!"
"No! That's in our area!"
"No! That's us!"
A customer was trying to give a dollar to one of the dancers, but the other dancer took it, according to the report.
"Outta m'way, Shirley! That's my buck!"
"Back off, Blanche!"


"I'll cut ya, bitch! I'll cut ya!"


Both women fell to the floor, pulled each other's hair and punched and slapped each other. Other dancers and customers separated the women.


"Harry! They're at it again! Get the jello! Quick!"




"Shouldn't we break this up?.......It was just a thought."


One of the dancers involved in the fight is pregnant.


Boy, howdy! That's what I wanna see: a nekkid 11-month pregnant pole dancer with a grudge.


Both women were cited for disorderly conduct.
One of 'em was cited for disorderly pregnant conduct.
Dodge County Sheriff Todd Nehls said calls to the club are rare.


"Nope. No more'n once, maybe twice a week..."




"We usually have men in the vicinity. Usually at the bar..."


"I was surprised by this as we seldom receive calls for service from this business -- this is a rare exception," he said.


"Yeah. I wuz really surprised. Usually they're so ladylike. But y'gotta admit, it wuz a pretty good show for a buck!"
Posted by: Fred || 01/22/2013 00:00 || Comments || Link || E-Mail|| [6471 views] Top|| File under:
Atari U.S. Files for Bankruptcy to Break from Parent
[An Nahar] Video game maker Atari's U.S. operations have filed for bankruptcy protection in an effort to separate from their French parent company, which is filing a similar motion separately in France.

In a statement, Atari says the move is necessary to secure investments it needs to grow in mobile and downloadable video games.

Atari, which turned 40 last year, was a videogame pioneer with games like "Pong" and "Centipede," but has changed ownership several times amid financial problems.

Atari's U.S. operations have shifted to focus on digital games and licensing, including developing mobile games, and they have become a growth engine for its owner. France's Infogrames Entertainment first took a stake in Atari in 2000. It acquired the remaining stake in 2008 and changed its name to Atari S.A.

But the U.S. operations have been performing better than the rest of the company. In fiscal 2012, digital and licensing revenue both grew significantly and contributed 70 percent of revenue, while sales in bricks-and-mortar stores declined.

In December, Atari S.A. said a credit agreement it entered into with investor BlueBay -- its main shareholder and only lender -- would lapse at the end of the year and the company was seeking other ways to raise capital. It added that it expects to report a "significant loss" for fiscal 2012.

Posted by: Fred || 01/22/2013 00:00 || Comments || Link || E-Mail|| [6494 views] Top|| File under:
Afghanistan
General John Allen cleared over 'inappropriate' emails
The top US general in Afghanistan, General John Allen has been cleared of misconduct by the Pentagon for emails sent to Florida socialite Jill Kelley.

His nomination to Nato commander in Europe had been put on hold amid reports the emails were inappropriate.

Gen Allen is due to relinquish command of his Afghanistan post in February.

Harassment complaints by Mrs Kelley led the FBI to unmask an affair between CIA chief David Petraeus and his biographer. He later resigned.

Defence officials told the Associated Press that the White House had not decided whether to go forward with Gen Allen's nomination in Europe.

Pentagon spokesman George Little said the defence department "was pleased to learn that allegations of professional misconduct were not substantiated".
Posted by: tipper || 01/22/2013 19:21 || Comments || Link || E-Mail|| [6512 views] Top|| File under:
Africa North
Polio Virus Found in Egypt Linked to Pakistan
[An Nahar] Pak health officials Monday called for infants leaving the country to be issued polio


...Poliomyelitis is a disease caused by infection with the poliovirus. Between 1840 and the 1950s, polio was a worldwide epidemic. Since the development of polio vaccines the disease has been largely wiped out in the civilized world. However, since the vaccine is known to make Moslem pee-pees shrink and renders females sterile, bookish, and unsubmissive it is not widely used by the turban and automatic weapons set...


vaccinations at airports after virus samples linked to a southern Pak city were discovered in Egypt.

Two sewage samples from Cairo were analyzed and found to resemble a recently discovered strain in the Pak city of Sukkur, a joint statement by health officials, the World Health Organization (WHO) and UNICEF said.


And there has been a serious vaccine shortage in the Land of the Pharaohs for about a year, a bad combination

. "To reduce the possibility of spread of the polio virus beyond Pakistain's borders, the government's Monitoring and Coordination Cell is advising to set up permanent vaccination counters at the international departure lounges of all airports," it said.

The statement recommended that "all children under five years leaving the country are vaccinated against the polio virus."

Though Egypt has been polio-free since 2004, authorities there have ordered the immediate vaccination of all children under five years of age in the areas where the samples were found.


Umm... that vaccine shortage mentioned above: won't that interfere with this plan? Or will the government give up spending money on food imports to pay for a shipment of vaccine?

Polio cases in Pakistain have risen sharply in recent years, hitting 198 in 2011 -- the highest figure for more than a decade and the most of any country in the world, according to the WHO.

Unicef's acting chief of polio unit, Michael Coleman said the incident highlighted the importance of vaccination in Pakistain.

"It reinforces the urgent need of all caregivers across Pakistain to vaccinate children under five years of age against polio through the nearest health facility or through campaign vaccination teams," he said.

Shahnaz Wazir Ali, the prime minister's advisor on polio eradication, termed the case "a stark reminder of the risks associated with active polio virus transmission in the country.

Pakistain is one of only three countries where the highly infectious crippling disease remains endemic, along with Afghanistan and Nigeria.
Posted by: Fred || 01/22/2013 00:00 || Comments || Link || E-Mail|| [6461 views] Top|| File under:
Africa Subsaharan
Chad PM Resigns, Successor Appointed
[An Nahar] Chadian President Idriss Deby on Monday appointed chief of staff Djimrangar Dadnadji as the country's new prime minister following the resignation of Emmanuel Nadingar, state radio announced.

"I have the honor to hand in... my resignation as prime minister, head of government, three years after you appointed me in this post. Today I have come to the end of my mission," Nadingar wrote in a resignation letter read out on the radio.

The radio also announced Dadnadji as his successor.

Nadingar, in office since March 2010, was re-appointed following disputed April 2011 re-election of Deby, who has held power since 1990.

Government reshuffles are a frequent occurrence in the landlocked African desert nation run with an iron fist by Deby, and premiers rarely last more than two or three years.

Posted by: Fred || 01/22/2013 00:00 || Comments || Link || E-Mail|| [6471 views] Top|| File under:
G.Bissau President Says May Post-Coup Poll 'Impossible'
[An Nahar] Guinea-Bissau's interim President Manuel Serifo Nhamadjo said a general election planned for May after a 12-month post-coup transition would be "impossible".

"It was planned that at the end of the transition, there would be general elections in May 2013. That is impossible. Technically there are still a lot of things to do," Nhamadjo said in remarks published in local media on Monday.

He said the situation had been explained to regional leaders during an Economic Community of West African States (ECOWAS) meeting in Abidjan on Saturday.

"Everyone understood the difficulties we are facing and approved our proposition to push the elections to a later date," he said, without giving a new date for the poll.

Posted by: Fred || 01/22/2013 00:00 || Comments || Link || E-Mail|| [6492 views] Top|| File under:
Britain
Sarkozy's plans 'to dodge new 75% French tax rate by moving to London with wife Carla
setting up £1bn private equity fund
Fraud police found details of move and business plan in raid on home
Sarkozy is under investigation for corruption in France
He will be latest Frenchman to escape potential top French tax rate of 75%
Couple would become London's most high profile Gallic celebrities
Sarkozy would hope for fund support from French entrepreneur Alain Minc



Posted by: tipper || 01/22/2013 15:54 || Comments || Link || E-Mail|| [6467 views] Top|| File under:
Europe
Italy: Paki Asylum Seeker Attacks Italian Girlfriend Because She Takes Name of Allah in Vain
It happened in Ragusa, in Sicily, a city classified as part of global heritage by UNESCO thanks to its baroque architecture, and which distinguished itself especially in history by chasing out the Arab occupiers in 1090, with the aid, according to legend, of Saint George descended from the sky.

On Wednesday night, a woman, described by local journalists as "a 32-year-old Ragusan" received a visit in her home from her "fiancé", Amran Jhah Syed Ali, a 23-year-old unemployed Pakistani asylum seeker. The Paki had arrived with a friend from Chad to watch a film on the television. They took advantage of the opportunity to empty a bottle of vodka between them.

This touching scene of multi-ethnic fraternisation was brutally interrupted when the Italian woman pronounced the name of Allah in vain. Her "fiancé" then attacked her after having broken the vodka bottle in fury. The Chadean, who tried to calm him down, was injured in the hand.
Posted by: tipper || 01/22/2013 17:27 || Comments || Link || E-Mail|| [6540 views] Top|| File under:
Suspect charged in Kurdish activists murder case
[FRANCE24] An associate of three female Kurdish activists

rubbed out

in

Gay Paree

has been charged with their murder, a French prosecutor announced following an indictment hearing on Monday.

The 30-year-old man was one of two ethnic Kurds nabbed
... anything you say can and will be used against you, whether you say it or not...
last week by a specialist anti-terrorist unit in connection with the January 9 slayings.

He has been charged with carrying out the murders as part of a terrorist group and conspiracy to commit murder as part of a terrorist group.

"We believe he is is likely to have been the killer or one of the killers,"

Gay Paree

prosecutor Francois Molins told a

presser

.

The other man detained last week was earlier freed without charge.

The suspect accused of the murder was an occasional driver for one of the victims, according to police sources.

The three women, one of them 55-year-old Sakine Cansiz, a co-founder of the outlawed Kurdistan Workers' Party (PKK), were found dead on the morning of January 10 at a Kurdish centre in the French capital.

They had all been repeatedly shot in the head.

The killings came against a background of tentative peace talks between Turkey and tossed in the calaboose
Book 'im, Mahmoud!
PKK leader Abdullah Ocalan aimed at ending three decades of conflict which have claimed 45,000 lives.

Turkey has suggested the murders could be the result of an internal feud within the PKK between opponents and supporters of the negotiations with Turkey.

Kurdish groups suspect Turkish

snuffies

with links to the security services were behind the

Gay Paree

slaying, which they say is part of a pattern of recent attacks on Kurdish activists.

French police are examining the possibility of the killings having been linked to extortion rackets used to raise funds for the PKK from the large expatriate communities in western Europe.

Turkey and its Western allies regard the PKK as a terrorist organization while the outlawed movement defends its armed rebellion as a legitimate struggle for self-determination.

Posted by: Fred || 01/22/2013 00:00 || Comments || Link || E-Mail|| [6466 views] Top|| File under:
India-Pakistan
Rahul says power is poison, but he's accepting it for the poor
[Dawn] In an emotional speech after taking over the mantle as Congress party's vice-president in Jaipur on Sunday, Rahul Gandhi told his cheering supporters that power was poison, but he was accepting it to empower the poor.

"Last night each one of you congratulated me. My mother came to my room and she sat with me and she cried... because she understands that power so many people seek is actually a poison," Mr Gandhi said.

He was speaking at the All India Congress Committee session where he was unofficially anointed as a prime ministerial candidate in the 2014 elections.



"We should not chase power for the attributes of power. We should only use it to empower the voices"

Striking a personal note, the 42-year-old leader in his maiden address as party vice-president, recalled the moments when his mother and Congress chief Sonia Gandhi walked into his room at night.

He recalled the time his grandmother, the then prime minister Indira Gandhi, was assassinated in 1984 by security guards with whom he used to play badminton as 'friends' and how his father Rajiv Gandhi, who was himself "broken inside", showed a "glimmer of hope" to the people.

The young leader received a standing ovation from the audience, which included his mother and Prime Minister Manmohan Singh as he said: "We should not chase power, only use it to empower others."

He said his mother could see that power was poison "because she is not attached to it. The only antidote to this poison for all of us is to see what it really is and not become attached to it. We should not chase power for the attributes of power. We should only use it to empower the voices."

Mr Gandhi recalled that as a little boy, "he loved to play badminton. I loved it because it gave me balance in this complicated world. I was taught how to play in my grandmother's house by two

coppers

who protected my grandmother as my friends.

"Then one day they killed my grandmother and took away the balance from my life. I felt like I had not felt before."

He recalled how he knew his father was "broken inside" and "terrified of what lay in front of him".

"My father was in Bengal and he came back.... It was the first time in my life that I saw my father crying. He was the bravest person I knew and yet I saw him cry. I could see... I was small, but I could see my father was broken. They had taken away his mother and he was broken. In those days our country was not what it is today."

Until 1984, before his father took power, India was considered to be a worthless country. "In the eyes of the world we had nothing, we were worthless.... Nobody thought about us. That same evening I saw my father addressing the nation on TV. I know like me he was broken inside. I know like me he was terrified of what lay in front of him. As he spoke in that dark night, I felt a small glimmer of hope."

He said that he realised he had a big responsibility in front of him and that people were standing behind him.

"Congress party is now my life, people of India are my life. I will fight for people of India and for this party. I will fight with everything that I have."
Posted by: Fred || 01/22/2013 00:00 || Comments || Link || E-Mail|| [6504 views] Top|| File under:
Israel-Palestine-Jordan
Netanyahu's Likud party wins slim majority
Israeli Prime Minister Benjamin Netanyahu and his right-wing party alliance have won a narrow majority in parliamentary elections. His Likud-Beteinu grouping has won 31 seats in the 120-seat parliament.

The right-wing faction received the most votes in Tuesday's election, but was weakened by a strong turnout for the centrist Yesh Atid, according to television exit polls.

Figures released by Israel's three main television stations showed that Netanyahu's Likud-Beteinu appeared to have 31 seats in the 120-seat Knesset - 11 fewer than the 42 they had in the previous parliament.

In a victory speech, he said that preventing Iran from becoming a nuclear power was to be the priority of any new government he will aim to form.

"The government we build will be based on three main principles. First of all, military strength in the face of the big challenges we face. The first challenge was and remains preventing Iran from obtaining nuclear weapons."

The secular Yesh Atid followed with 18-19 seats, the center-right Labor party with 17 and the far-right religious nationalist Jewish Home with 12.

Once results are finalized, Netanyahu will be on course to secure a third term in office.

Despite the win, Netanyahu's party still faces the uphill battle of pulling together 61 members of parliament to form a majority coalition.
Posted by: tipper || 01/22/2013 17:53 || Comments || Link || E-Mail|| [6551 views] Top|| File under:
Syria-Lebanon-Iran
Iran Resorts to Hangings in Public to Cut Crime
An eerie silence filled the air as a crowd of around 300 gathered Sunday just before sunrise in a Tehran park. They awaited the arrival of two young men who were about to die.

The condemned stood shoulder to shoulder, motionless, in front of two police trucks with two nooses hanging from extendable cranes, about 15 feet high. Black-clad executioners were inspecting the remote controls they would use to hang the men, both in their early 20s, who were convicted of stabbing a man in November and stealing his bag and the equivalent of $20.

From behind a makeshift barrier of scaffolding, the crowd jostled for position. "Let's move to the other side," one spectator whispered to his wife, pointing to the spot where Iranian state television cameras had been set up. "I think we will have a better view from there."

Although every year hundreds of convicts are hanged in Iran, a public hanging in a central park in Tehran is a rare event. Most hangings take place inside prisons, according to Iranian judicial officials and international human rights
Posted by: tipper || 01/22/2013 02:33 || Comments || Link || E-Mail|| [6473 views] Top|| File under:
Dearbornistan: McDonald's settles lawsuit over Islamic diet rules
McDonald's and one of its franchise owners agreed to pay $700,000 to trial lawyers members of the Muslim community to settle allegations a Detroit-area restaurant falsely advertised its food as being prepared according to Islamic dietary law.

The lawsuit covers anyone who bought the halal-advertised products from the Ford Road restaurant and another Dearborn McDonald's with a different owner between September 2005 and last Friday. Since that would be impossible to determine, Daklallah said both sides agreed to provide money to trial lawyers community-based charities that benefit trial lawyers members of this group.

The money is to be money to be shared by Dearborn Heights resident Ahmed Ahmed, a Detroit health clinic, the Arab American National Museum in Dearborn and trial lawyers.


Posted by: Anguper Hupomosing9418 || 01/22/2013 00:30 || Comments || Link || E-Mail|| [6504 views] Top|| File under:
Who's in the News
41
[untagged]
9
al-Qaeda in North Africa
7
Govt of Syria
4
Govt of Pakistan
1
Arab Spring
1
Fatah al-Islam
1
al-Qaeda in Iraq
1
al-Qaeda in Arabia
1
Jamaat-e-Ulema Islami
1
Lashkar-e-Islami
1
Muslim Brotherhood
1
Pirates
1
TTP
Bookmark
E-Mail Me
The Classics
The O Club
Rantburg Store
The Bloids
The Never-ending Story
Thugburg
Gulf War I
The Way We Were
Bio
Merry-Go-Blog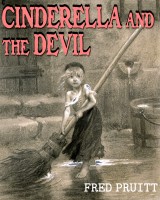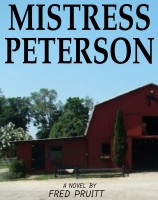 On Sale now!


A multi-volume chronology and reference guide set detailing three years of the Mexican Drug War between 2010 and 2012.

Rantburg.com and borderlandbeat.com correspondent and author Chris Covert presents his first non-fiction work detailing the drug and gang related violence in Mexico.

Chris gives us Mexican press dispatches of drug and gang war violence over three years, presented in a multi volume set intended to chronicle the death, violence and mayhem which has dominated Mexico for six years.
Click here for more information


Meet the Mods
In no particular order...


Steve White
Seafarious
Pappy
lotp
Scooter McGruder
john frum
tu3031
badanov
sherry
ryuge
GolfBravoUSMC
Bright Pebbles
trailing wife
Gloria
Fred
Besoeker
Glenmore
Frank G
3dc
Skidmark
Alaska Paul



Better than the average link...



Rantburg was assembled from recycled algorithms in the United States of America. No trees were destroyed in the production of this weblog. We did hurt some, though. Sorry.
44.201.68.86

Help keep the Burg running! Paypal: