-Short Attention Span Theater-
Strauss-Kahn lawyers deny $6m deal with hotel maid
Lawyers for former International Monetary Fund chief Dominique Strauss-Kahn have denied reports he has settled a lawsuit with a hotel maid who accused him of sexual assault.

They denied reports that a deal of $6m (£3.7m; 4.6m euros) had been agreed and said negotiations were still under way.

Mr Strauss-Kahn was held in New York in May 2011 after Nafissatou Diallo said he assaulted her in his hotel suite.

Prosecutors later dropped charges amid concerns about her credibility.

Lawyers William Taylor III and Amit Mehta said in a statement on Friday that reports of a settlement were "flatly false".

"The parties have discussed a resolution but there has been no settlement. Mr Strauss-Kahn will continue to defend the charges if no resolution can be reached," their statement said.
Posted by: tipper || 11/30/2012 16:37 || Comments || Link || E-Mail|| [10793 views] Top|| File under:
Zebra, Pony Run Loose on Staten Island
[NBC New York] A wild scene unfolded on New York's Staten Island Wednesday when a zebra and a pony were spotted running along a busy roadway after they apparently

beat feet from

a Christmas tree seller.


I already seen dis movie...


Part of their journey was captured on video by Zachary Osher, who was busy at work when he looked out the window of his shop and saw the animals on Victory Boulevard.

"Is this actually happening to me, am I finally losing my mind. This can't be happening," Osher told NBC 4 New York he remembered thinking. "This is a zebra on Staten Island. On the street!"

Osher used his phone to film the pair as they dodged traffic just after 9 a.m.

They had apparently

beat feet from

a nearby Christmas tree business, where they were used as an attraction, according to Giovanni Schirripa, the owner of the business.

The animals were later returned to the property, he said.

Both the pony and the zebra, a 4-month-old male named Rozzy, are doing fine, he said. They will be sent to live in a barn in New Jersey after the holidays.

Posted by: Fred || 11/30/2012 00:00 || Comments || Link || E-Mail|| [10795 views] Top|| File under:
-Signs, Portents, and the Weather-
U.S. Birth Rate Hits Record Low
[National Journal] The U.S. birth rate dropped to its lowest level since the beginning of the Great Depression, led by a drop among immigrants, according to a report data released Thursday by the Pew Research Center.

In 2011, the overall birth rate was 63.2 per 1,000 women of childbearing age, the lowest since at least 1920, Pew reported, citing numbers from the National Center for Health Statistics. The birth rate reached 122.7 in 1957, the peak of the Baby Boom. After the mid-1970s, the birth rate stabilized at about 65 to 70 births per 1,000 women annually, until the beginning of the Great Recession.

Since 2007, both the U.S. birth rate (the number of live births per 1,000 women ages 15-44) and the number of births have dropped significantly, according to the report.

Overall, the birth rate declined 8 percent from 2007 to 2010. Among U.S.-born women, the birth rate dropped 6 percent. The decline among foreign-born women was 14 percent. Among Mexican women, the birth rate fell even more, to 23 percent.
Posted by: Fred || 11/30/2012 00:00 || Comments || Link || E-Mail|| [10795 views] Top|| File under:
Afghanistan
15-Year-Old Afghan Girl Beheaded For Rejecting Marriage Proposal
[Washington.CBSLocal] Afghan police arrest two men for allegedly beheading a 15-year-old girl after her father turned down a marriage proposal.

According to BBC News, the two men who proposed the arranged marriage and attacked her are relatives of the girl.

"Our investigation shows those who killed her were people who wanted to marry her," a Kunduz province police official told the BBC.

The father did not want his daughter to get married because she was "too young to be engaged."

CNN reports the girl was killed near her family's home while bringing back water.
Posted by: Fred || 11/30/2012 00:00 || Comments || Link || E-Mail|| [10793 views] Top|| File under:
Africa North
Revolution veterans hold protest against government in Tripoli
[Iran Press TV] Libyan veterans of last year's revolution, which ousted dictator Muammar Qadaffy


...a proud Arab institution for 42 years, now among the dear departed, though not the dearest...


, have once again gathered outside the Zawiya Oil Refining Company in Tripoli


...a confusing city, one end of thich is located in Lebanon and the other end of which is the capital of Libya. Its chief distinction is being mentioned in the Marine Hymn...


to protest against the government, calling on authorities to send them abroad for medical treatment.

According to reports, a large crowd of

maimed

veterans attended the demonstration on Thursday.

The protesters also forced Zawiya's officials to shut down operations at the refinery.

"We are in a state of total shutdown...the demonstrators are preventing employees from entering the refinery and fuel trucks are unable to leave," said refinery

front man

Essam al-Muntasir.

"Many of them (the veterans) want the government to send them abroad to receive treatment or they want to get more money from the government as compensation for their efforts," he noted.

On November 5, a similar protest was held in the same region where angry veterans prevented the employees from entering the company.

According to Libya's Deputy Oil Minister Omar Shakmak, the protest outside the refinery can cause fuel shortage in the North African country.

"We have enough fuel stored in Tripoli to last us 25 days, but the problem is that protesters are not allowing trucks in or out of the fuel storage areas of the refinery, which could cause a shortage," he said.

Posted by: Fred || 11/30/2012 00:00 || Comments || Link || E-Mail|| [10793 views] Top|| File under: Arab Spring
Case against Tunisian Woman Raped by Police Dropped
[An Nahar] The case against a young Tunisian woman allegedly raped by two

coppers

has been dropped, her lawyer said on Thursday.

The case was dismissed "against the woman and her boyfriend," lawyer Emna Zahrouni said.

The 27-year-old rape victim faced possible indecency charges with her fiance based on the testimony of the alleged rapists,

coppers

who say they took the couple by surprise in an "immoral position" just before the attack purportedly took place.

The case sparked a storm of protest in Tunisia, with NGOs, media and opposition figures saying the proceedings had transformed the victim into the accused and reflected the Islamist-led government's policy towards women.

Prime Minister Hamadi Jebali, from the ruling Islamist party Ennahda, said in October that the

coppers

, enjugged
Yez got nuttin' on me, coppers! Nuttin'!
shortly after the incident, would be "severely judged."

But he also said there may be a case of indecency to answer.

However,


if you can't say something nice about a person some juicy gossip will go well...


Tunisian President Moncef Marzouki in October offered a state apology to the woman.

"The Tunisian president received the young woman raped by the

coppers

... and after listening to the details of this painful case... he expressed total sympathy (with the woman) and offered a state apology," a statement from his office said.

Posted by: Fred || 11/30/2012 00:00 || Comments || Link || E-Mail|| [10793 views] Top|| File under:
China-Japan-Koreas
Lair of King Tongmyong's Unicorn Reconfirmed in DPRK
[KCNA] Archaeologists of the History Institute of the DPRK Academy of Social Sciences have recently reconfirmed a lair of the unicorn rode by King Tongmyong, founder of the Koguryo Kingdom (B.C. 277-A.D. 668).

The lair is located 200 meters from the Yongmyong Temple in Moran Hill in Pyongyang City. A rectangular rock carved with words "Unicorn Lair" stands in front of the lair. The carved words are believed to date back to the period of Koryo Kingdom (918-1392).

Jo Hui Sung, director of the Institute, told KCNA:

"Korea's history books deal with the unicorn, considered to be ridden by King Tongmyong, and its lair.

The Sogyong (Pyongyang) chapter of the old book 'Koryo History' (geographical book), said: Ulmil Pavilion is on the top of Mt. Kumsu, with Yongmyong Temple, one of Pyongyang's eight scenic spots, beneath it. The temple served as a relief palace for King Tongmyong, in which there is the lair of his unicorn.

The old book 'Sinjungdonggukyojisungnam' (Revised Handbook of Korean Geography) complied in the 16th century wrote that there is a lair west of Pubyok Pavilion in Mt. Kumsu.

The discovery of the unicorn lair, associated with legend about King Tongmyong, proves that Pyongyang was a capital city of Ancient Korea as well as Koguryo Kingdom."
Posted by: Fred || 11/30/2012 13:26 || Comments || Link || E-Mail|| [10796 views] Top|| File under: Commies
India-Pakistan
Karachi polio case 'Boy got virus in Mardan'
[Dawn] The 18-month-old boy suffering from polio


...Poliomyelitis is a disease caused by infection with the poliovirus. Between 1840 and the 1950s, polio was a worldwide epidemic. Since the development of polio vaccines the disease has been largely wiped out in the civilized world. However, since the vaccine is known to make Moslem pee-pees shrink and renders females sterile, bookish, and unsubmissive it is not widely used by the turban and automatic weapons set...


and living in Liaquatabad town acquired the virus from during a visit to relatives in Khyber-Pakhtunkhwa


... formerly NWFP, still Terrorism Central...


, not Bloody Karachi


...formerly the capital of Pakistain, now merely its most important port and financial center. It may be the largest city in the world, with a population of 18 million, most of whom hate each other and many of whom are armed and dangerous...


, Dawn learnt on Wednesday.

Sources in the World Health Organisation (WHO) said that after observing the genome sequence of the virus, the authorities were convinced that the polio case belonged to Mardan and not

Bloody Karachi

.

"Though the child is a resident of Liaqatabad's union council 11, in view of the findings of WHO it would now be counted in the tally of Mardan," said the source.

"Two polio cases have already been reported in Mardan while no cases have been reported from

Bloody Karachi

this year. The number of polio cases in Sindh remains at four."

The senior polio coordinator for WHO said that the polio eradication initiative confirmed that 18-month-old S

Learned Elders of Islam

n, son of Abdur Rehman, was the 55th polio case reported all across Pakistain till Nov 21 this year. He said that the genomic sequence of the

Bloody Karachi

/Mardan case showed that the virus was from Khyber Pakhtunkwa and matched viruses from Charsada and Bajaur closely.

Posted by: Fred || 11/30/2012 00:00 || Comments || Link || E-Mail|| [10796 views] Top|| File under:
Science & Technology
Right to Privacy Does Not Apply to E-Mail (just birth control)
Technology voids the Constitutional Fourth Amendment, I guess. That, and six months.


When Petraeus resigned from his post one of the more startling revelations was that the dalliance was discovered when the FBI sifted through his private Gmail account.

More alarming is that the average American could easily be subjected to the same snooping that Petraeus endured. According to current law, police can access email through a provider, like Yahoo or Gmail, without a warrant if the message is more than 180 days old.

The Senate Judiciary Committee met on Nov. 29 to consider an update to the Act which would require police to get a warrant to read email or other electronic communiques.

Citizens might be surprised to learn that their email accounts, their phones and even their houses are subject to warrant-free electronic surveillance.

"The Fourth Amendment of the United States Constitution was enacted in 1791," Barket says. "It was enacted at a point of time to deal with government intrusion and searches that they could possibly comprehend. Now we have government searches that nobody up until the last 10 years could even envision. Could you ever envision that the government could track every movement by simply calling up a cell provider?"
Posted by: Glenmore || 11/30/2012 12:24 || Comments || Link || E-Mail|| [10799 views] Top|| File under:
Southeast Asia
Monywa, Burma: Copper Mine Protesters Burned Out in Police Raid
I'm linking this to provide some background to the recent events in Myanmar/Burma. It's a recent oppressive incident that happened in Burma that doesn't appear connected to anything having to do with the Rohingya, or any of Burma's other ethnic conflicts. To get a sense of the location click here.
RANGOON--Protesters demanding a complete shutdown of a Chinese-backed copper mining project near Monywa in Upper Burma were forcefully dispersed by police using tear gas and water cannons early on Thursday morning in a raid which led to dozens of people being badly burned.

In the most violent government response to civil disobedience since tentative democratic reforms were introduced last year, riot police descended on six protest camps at around 2:30 am with a raft of aggressive measures that reportedly left large areas ablaze.


I'm trying to remember other incidents that involved use of "tear gas" that wind up having incendiary effects.


"At 2:30 am, the main gate of Wanbao suddenly swung open and police charged in. Ten monks at our camp stood up to protect the rest of the protesters but the monks were knocked down by water jets. Then the fire bombs came in. They set our motorcycles on fire. We had to run for our lives," said Aye Net, one of the protest leaders.

"Monks dragged me away. Otherwise, I would have been killed or arrested," she added.

"We have 10 injured protesters, including monks," said Thaw Zin, an anti-copper mine activist at another camp, adding that 15 people from his area are still missing and were likely arrested.


To summarize, they're not sure how many were injured or how badly, how many were arrested, etc. The attack happened on the eve of Aung San Suu Kyi's visit to the area. One notable statement:


"When the raid started, we didn't believe that [the police] would use that kind of violence as we are no longer under military dictatorship. We were shocked," said Thaw Zin. "We weren't disturbing law and order. We were unarmed people who were just asking for our rights."


There's also a heavy security cordon around the major hospital in the area.





They save the initial cause of the protests for the end of the piece.


The mining project, a joint-venture between the military-owned Union of Myanmar Economic Holdings Ltd and China's Wan Bao Company, has come under fire since August after more than 300 residents from 12 villages in the Letpadaung mountain range staged protests to demand its closure, citing environmental destruction, forced relocations and illegal land confiscation.

More than 7,800 acres of land from 26 villages under the shadow of the mountain range have been seized to make way for the project that began last year. Since mid-November, protesters have been disrupting workers by linking arms to block the path of trucks at the construction site, and erecting camps nearby.

"I feel very sad. I never thought they would respond to us like that. We are the Burmese and [the police] are Burmese too," added Aye Net. "But on witnessing that they are protecting Chinese interests by using force on their fellow Burmese, it has caused me a great deal of heartache."


I think this illustrates a really bad situation the modern deindustrialization of the United States has put us in. We can buy from and support the people who committed this or we can forego any modern consumer electronics and much modern industrial equipment.
Posted by: Thing From Snowy Mountain || 11/30/2012 00:00 || Comments || Link || E-Mail|| [10799 views] Top|| File under:
Who's in the News
23
[untagged]
5
Arab Spring
4
Govt of Syria
3
Commies
3
al-Qaeda in Pakistan
3
Palestinian Authority
2
Hamas
2
TTP
2
al-Shabaab
1
Lashkar e-Jhangvi
1
Ansar Dine
1
Hizb-ut-Tahrir
1
al-Qaeda in Iraq
1
Govt of Iraq
1
al-Qaeda
1
al-Qaeda in Arabia
1
Taliban
Bookmark
E-Mail Me
The Classics
The O Club
Rantburg Store
The Bloids
The Never-ending Story
Thugburg
Gulf War I
The Way We Were
Bio
Merry-Go-Blog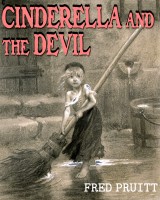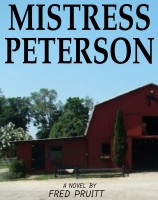 On Sale now!


A multi-volume chronology and reference guide set detailing three years of the Mexican Drug War between 2010 and 2012.

Rantburg.com and borderlandbeat.com correspondent and author Chris Covert presents his first non-fiction work detailing the drug and gang related violence in Mexico.

Chris gives us Mexican press dispatches of drug and gang war violence over three years, presented in a multi volume set intended to chronicle the death, violence and mayhem which has dominated Mexico for six years.
Click here for more information


Meet the Mods
In no particular order...


Steve White
Seafarious
tu3031
badanov
sherry
ryuge
GolfBravoUSMC
Bright Pebbles
trailing wife
Gloria
Fred
Besoeker
Glenmore
Frank G
3dc
Skidmark



Better than the average link...



Rantburg was assembled from recycled algorithms in the United States of America. No trees were destroyed in the production of this weblog. We did hurt some, though. Sorry.
3.235.180.193

Help keep the Burg running! Paypal: