-Lurid Crime Tales-
Student's 5-day ordeal in DEA jail sparks outrage, anger
Elected officials are demanding answers after Daniel Chong, a 23-year-old UC San Diego student, was left unattended for five days in a Drug Enforcement Administration detention cell.

Sen. Barbara Boxer (D-Calif.) called on U.S. Atty. Gen. Eric H. Holder Jr. asking for an "immediate and thorough" Department of Justice investigation into the matter.

"After the investigation is completed, I ask that you please provide me with the results and the actions the department will take to make sure those responsible are held accountable and that no one in DEA custody will ever again be forced to endure such treatment," she wrote.


But Babbles still thinks that the federal government can run health care, no probs...

The DEA apologized Wednesday to Chong, who was accidentally left unattended in a holding cell for five days and reportedly drank his own urine to survive.

San Diego attorney Gene Iredale said his client was "still recovering" from the ordeal. The attorney submitted the initial paperwork needed for a lawsuit Wednesday. The claim seeks $20 million in compensation for the incident.

"He is glad to be alive," Iredale said of Chong. "He wants to make sure that what happened to him doesn't happen to anyone else."

News of the incident came to light when Chong told a San Diego television station he spent nearly a week in the cell without food, water or access to a toilet after an April 21 raid on a house in San Diego.

The DEA, which identified Chong only as "the individual in question," said he and eight others were swept up during a raid of a suspected Ecstasy distribution operation, where agents found guns, ammunition, 18,000 Ecstasy pills and other drugs.


He wasn't innocent as a lamb, but he didn't deserve being jugged like that...

The nine suspects were taken to a DEA area headquarters, where they were fingerprinted, photographed and interviewed, the agency said. After processing, seven were taken to a county detention facility and one was released.

Chong, the agency said, was "accidentally left in one of the cells." He told NBC San Diego he kicked the door "many, many times" in a futile attempt to get agents' attention.


I'd like to know a little about the layout of the holding area, the cells and where the agents were. I'm wondering if the agents just somehow couldn't 'hear' him...

When they finally found Chong, he was taken to Sharp Memorial Hospital, where he stayed for five days. Iredale said Chong, who was close to kidney failure and had trouble breathing, spent three of those days in the intensive care unit.

Chong also suffered hallucinations and "thought he was going insane," Iredale said. Chong told NBC San Diego he tried to kill himself by breaking his glasses and cutting his wrists.

William R. Sherman, acting special agent in charge of the DEA's San Diego Division, apologized in a statement Wednesday and said he had ordered "an extensive review" of DEA policies and procedures.

The DEA said Chong told agents he had been at the house that was raided "to get high with his friends" and later admitted that he used a white powdery substance found in his cell that tested positive for methamphetamine.

Iredale confirmed Chong had stayed with friends the night of April 20 to "celebrate" the day heralded by many marijuana aficionados "in the typical way -- by smoking some pot."

But the attorney said the meth found in the cell was not his client's and was there before his arrival. "The DEA's protocol was so sloppy that somebody who was a previous prisoner secreted a small amount of meth in a plastic bag inside a blanket," Iredale said.
Posted by: Steve White || 05/04/2012 00:00 || Comments || Link || E-Mail|| [6463 views] Top|| File under:
Zimbabwe women cleared of ritual rapes
Prosecutors have dropped charges against three Zim-bob-wean women accused of raping male hitch-hikers to collect semen for rituals, after DNA evidence exonerated them, their lawyer said Thursday.

"The state has withdrawn the charges," Dumisani Mthombeni told AFP.

"The police placed in long-term storage
Drop the rosco and step away witcher hands up!
the wrong people. We have always been saying that and the prosecution was buying time to delay the trial because they knew they lacked any evidence."

Sophie and Netsai Nhokwara, sisters aged 26 and 24, and Rosemary Chakwizira, 28, were cooled for a few years
Drop the rosco and step away witcher hands up!
in October after police found 31 used condoms in the boot of their car amid a string of forced sexual assaults on men that were first reported three years ago.

The three women were charged along with Thulani Ngwenya, a boyfriend of one of them.

The women were accused of forcing themselves on 17 men. They were locked away
Drop the rosco and step away witcher hands up!
after they were involved in a car accident, when police found the used condoms.

The results of DNA exams on the women and the alleged victims exonerated the women, the lawyer said.

Posted by: Fred || 05/04/2012 00:00 || Comments || Link || E-Mail|| [6460 views] Top|| File under:
Journalists Beiing Killed at an "Astonishing Pace"
And yet they support open borders and multiculturalism - acceptance of ideologies that are used for the justification of murder.


UNITED NATIONS (AP) -- On World Press Freedom Day, Reporters Without Borders condemned the "astonishing pace" at which journalists are being attacked and murdered - 67 killed in 2011 and 22 more deaths since the beginning of the year

U.N. Secretary-General
the ephemeral Ban Ki-moon


... of whom it can be said to his credit that he is not Kofi Annan...


called the attacks "outrageous" and urged all countries to prevent and prosecute violence against the media and take action to ensure the safety of journalists and freedom of the press.

At Thursday's U.N. commemoration of Press Freedom Day, Ban asked the assembled diplomats, members of the media and civil society representatives to observe a minute of silence "in honor of the journalists who were killed in the line of duty last year."

According to the New York-based Committee to Protect Journalists, 179 journalists were incarcerated
Into the paddy wagon wit' yez!
in 2011, a 20 percent increase over 2010 and the highest level since 1990, Ban said.

"Countless others face intimidation, harassment and censorship at the hands of governments, corporations and powerful individuals seeking to preserve their power or hide wrongdoings and misdeeds," the secretary-general said.

Ireland's President Michael Higgins, a former broadcaster, told the commemoration the deaths demonstrate the risks that journalists and media workers face and "their vulnerability to intimidation, violence and persecution."

"Many were victims of

assassination

s, while the circumstances of other killings may never be fully explained," he said.

Reporters Without Borders updated its list of "predators of the freedom to inform" to 41 individuals and group. It said the first quarter of 2012 clearly showed that the world's predators led by Syria's
Hereditary President-for-Life Bashir Pencilneck al-Assad


Despoiler of Deraa...


and Somalia's Islamist militias "are capable of behaving like outrageous butchers."

The media advocacy organization, based in

La Belle France

, decried the increase in attacks and killings of news providers - up from 57 murders in 2010 to 67 in 2011, and 22 so far this year including five journalists killings in Somalia, four in Syria, and two each in Bangladesh, Brazil and India.

In Somalia's capital Mogadishu, dozens of Somali journalists met Thursday in somber silence to celebrate World Press Freedom Day, a meeting that took place only hours after the killing of the fifth Somali journalist this year. Two

gunnies

shadowed Somali radio journalist Farhan Abdulle after he left his station late Wednesday, then shot him dead.

The killings also continued in Mexico, which has become one of the world's most dangerous places for journalists amid a raging drug war. The bodies of two news photographers were found dismembered in the eastern Mexican state of Veracruz on Thursday, less than a week after the killing in the state of a

news hound

for an investigative newsmagazine..
Posted by: Huperemp Phinenter5583 || 05/04/2012 00:00 || Comments || Link || E-Mail|| [6460 views] Top|| File under:
-Signs, Portents, and the Weather-
Russia Threatens Pre-Emptive Strikes Against NATO
Russia's top military officer has threatened to carry out a pre-emptive strike on U.S.-led NATO missile defense facilities in Eastern Europe if Washington goes ahead with its controversial plan to build a missile shield.

Posted by: Chosh Clolutle5942 || 05/04/2012 00:00 || Comments || Link || E-Mail|| [6464 views] Top|| File under:
Africa North
Egypt Military Pledges '100%' Fair Presidential Poll
[An Nahar] Egypt's military rulers vowed Thursday that this month's presidential election will be fair and moved to assure the public it would hand over power, a day after a deadly attack on an anti-military protest.

"We are committed to fair elections 100 percent. We don't have any candidates. All the candidates are respectable Egyptians," said Major General Mohammed al-Assar of the Supreme Council of the Armed Forces

Assar was speaking at a news conference as an uneasy calm returned to Cairo's streets following

festivities

that killed 20 people outside the defense ministry on Wednesday, according to medics.

"We want to stress the commitment of the armed forces... of not using violence against the people. The armed forces belong to the people," said Assar, who put Wednesday's toll at nine dead and more than 160 injured.

The general, an aide to the defense minister, said the security forces had intervened "positively" to stop the bloodshed and to ensure stability, more than a year after a popular uprising toppled veteran president Hosni Mubarak


...The former President-for-Life of Egypt, dumped by popular demand in early 2011...


"Egypt is in danger... Everyone must realize this danger," said Assar.

"I propose an initiative to all political parties and religious leaders to go to Abbassiya and try to persuade the youths to leave Abbassiya," he said referring to the Cairo district in which Wednesday's

festivities

occurred.

Posted by: Fred || 05/04/2012 00:00 || Comments || Link || E-Mail|| [6461 views] Top|| File under: Arab Spring
Libya Grants Immunity to 'Revolutionaries'
[An Nahar] Libyan authorities on Thursday granted immunity to former rebels who fought to oust Muammar Qadaffy's


... who is now napping peacefully in the dirt...


regime and unveiled legislation that cracks down on the fallen strongman's supporters.

"There is no punishment for acts made necessary by the February 17 revolution," read the law published on the National Transitional Council's website.

The immunity covers "military, security or civilian acts undertaken by revolutionaries with the aim of ensuring the revolution's success," the NTC added.

February 17 marks the start of a popular uprising which led to the collapse of Qadaffy's regime last year.

It was unclear if the law includes acts committed after October 23, when the NTC declared Libya's liberation following the capture and killing of strongman Qadaffy.

Rights groups say war crimes were committed by both sides during the 2011 conflict and warn of torture in detention centers run by militias made up of former rebels.

The law also orders the defense and interior ministers to bring to justice Qadaffy's fighters placed in long-term storage
Book 'im, Mahmoud!
by former rebels or release them by July 12 if there is not enough evidence against them.

The ministers must also act against individuals who pose a "threat to the security or stability" of Libya on the basis of their role in the previous regime or their participation in "official and unofficial bodies of the former regime."

These measures could include surveillance, travel bans or barring them from residence in a specific place or region of the country.

In further legislation to govern the transition towards a new Libya, the NTC criminalized the glorification of Qadaffy or his regime.

"Praising or glorifying Muammar Qadaffy, his regime, his ideas or his sons... is punishable by a prison sentence," said the text of the law read out to

news hound

s by a judicial official after a high-level meeting.

"If those news reports, rumors or propaganda cause any damage to the state, the penalty will be life in prison," the official quoted the text as saying.

"In conditions of war, there is a prison sentence for any person who spreads information and rumors which disrupt military preparations for the defense of the country, spread terror or weaken the citizens' morale," he added.

According to the law, Libya is still in a state of war following the 2011 bloody conflict that pitted Qadaffy loyalists against NATO


...the North Atlantic Treaty Organization. A collection of multinational and multilingual and multicultural armed forces, all of differing capabilities, working toward a common goal by pulling in different directions...


-backed rebel forces.

A third law for the transition stipulates prison sentences for anyone who "attacks the February 17 revolution, denigrates Islam, the authority of the state or its institutions."

And another law confiscates all property and funds belonging to figures of the former regime, including Qadaffy's relatives, placing them under the care of the judiciary.

The tough legislation comes just weeks before elections for a constituent assembly which the NTC has pledged to hold in June.

Libyan authorities have already disqualified members linked to the Qadaffy regime from running for public office, in regulations that rights group have slammed as "vague."

Posted by: Fred || 05/04/2012 00:00 || Comments || Link || E-Mail|| [6463 views] Top|| File under: Arab Spring
Eastern Federalists Urge Libya Poll Boycott
[An Nahar] Federalists in Libya's eastern Cyrenaica region called on Thursday for a boycott of next month's constituent assembly elections, rejecting the transition plan set out by the interim authorities.

The Council of Cyrenaica, which wants autonomy for the oil-rich east, issued a statement calling on "all Libyans... to boycott elections" unless the ruling National Transitional Council changes its plans.

The NTC has pledged to hold elections for a 200-seat constituent assembly in June. The charter it draws up to replace that of slain dictator Muammar Qadaffy


...whose instability was an inspiration to dictators everywhere, but whose end couldn't possibly happen to them...


's toppled regime will then be put to a referendum.

The law governing the June election distributes seats in the constituent assembly strictly according to population.

But the federalists want the authorities to split representation equally between Libya's three historic regions.

Libya was a federal union under the Western-backed rule of King Idris I from 1951 to 1963, which divided the country into three states -- Cyrenaica in the east, Tripoli


...a confusing city, one end of thich is located in Lebanon and the other end of which is the capital of Libya. Its chief distinction is being mentioned in the Marine Hymn...


tania in the west and the Fezzan in the south.

Cyrenaica, which stretches all the way from the Mediterranean coast to the far-flung Sahara desert border with Chad in the south, embraces half of the country's territory and about three-quarters of its vast oil reserves.

The NTC is "incapable of guaranteeing stability and security which are necessary to hold transparent and credible elections," the federalists' statement said.

Posted by: Fred || 05/04/2012 00:00 || Comments || Link || E-Mail|| [6458 views] Top|| File under: Arab Spring
Bangladesh
Enact law to ban hartal
[Bangla Daily Star] The Federation of Bangladesh Chambers of Commerce and Industry (FBCCI) yesterday demanded a law to ban hartal


... a peculiarly Bangla combination of a general strike and a riot, used by both major political groups in lieu of actual governance ...


, considering the loss it inflicts on the country's economy.


A bit late, but at least they're figuring it out over there in the former East Pakistan. In the former West P. they're still clueless.

"The government should enact a law banning hartal. Hartal impacts negatively on the economy," FBCCI President AK Azad told The Daily Star after a meeting of the FBCCI governing council at its office in the capital's Motijheel.

The meeting was organised to discuss the current political situation and the economy.

The FBCCI held the discussion a day after a meeting of top business leaders on hartal and economy at Westin Hotel in Dhaka.
Posted by: Fred || 05/04/2012 00:00 || Comments || Link || E-Mail|| [6457 views] Top|| File under:
BNP leaders stay underground
[Bangla Daily Star]
BNP Joint Secretary General Ruhul Kabir Rizvi landed in Dhaka Central Jail yesterday after a court denied him bail in two cases filed over the recent hartal


... a peculiarly Bangla combination of a general strike and a riot, used by both major political groups in lieu of actual governance ...


violence in the capital.

A metropolitan magistrate's court also rejected the police petitions seeking to take the BNP leader on a 15-day remand.

In another development, the High Court yesterday granted anticipatory bail to BNP

politician

Mahbubuddin Khokon, an accused in one of the two cases.

Rizvi was jugged
Into the paddy wagon wit' yez!
from the capital's Kakrail area on April 30, the last day of the second back-to-back countrywide shutdown in protest at the disappearance of BNP leader Ilias Ali and his driver.

Meanwhile,


...back at the wrecked scow, a single surviver held tightly to the smashed prow...


several top BNP leaders, including Mirza Fakhrul Islam Alamgir, Mirza Abbas, Goyeshwar Chandra Roy and Aman Ullah Aman, remain hiding since April 30, party leaders said.

They are not staying at their homes to evade arrest in connection with those cases, they added.

The cases -- one for exploding "bombs" in the secretariat compound and the other for torching a bus near the Prime Minister's Office on April 29 -- were filed on Sunday night against

big shot

s of the BNP-led 18-party alliance.

The accused include BNP acting secretary general Mirza Fakhrul, Ruhul Kabir Rizvi, party standing committee members Mirza Abbas, Goyeshwar Chandra Roy and Hannan Shah and party

politician

Shahiduddin Chowdhury Anee and Liberal Democratic Party President Oli Ahmed.

On April 30, police raided the houses of Mirza Fakhrul, Mirza Abbas, former

politician

couple Khairul Kabir Khokon and Shirin Sultana, BNP leader Habib-un-Nabi Sohel and Jubo Dal leader Moazzem Hossain Alal.

Most of them were not home during the raid, police and BNP sources said.

BNP's moves on Wednesday to secure HC bail for the accused leaders have failed.

The party yesterday accused the government of influencing the court, and like on Wednesday, pro-BNP lawyers yesterday demonstrated on the court premises demanding withdrawal of the cases.

Posted by: Fred || 05/04/2012 00:00 || Comments || Link || E-Mail|| [6457 views] Top|| File under:
Zakat fund plundered
[Bangla Daily Star] The Anti-Corruption Commission yesterday charged former state minister for religious affairs Mosharref Hossain Shahjahan, Jamaat-e-Islami
...The Islamic Society, founded in 1941 in Lahore by Maulana Sayyid Abul Ala Maududi, aka The Great Apostosizer. The Jamaat opposed the independence of Bangladesh but has operated an independent branch there since 1975. It maintains close ties with international Mohammedan groups such as the Moslem Brotherhood. the Taliban, and al-Qaeda. The Jamaat's objectives are the establishment of a pure Islamic state, governed by Sharia law. It is distinguished by its xenophobia, and its opposition to Westernization, capitalism, socialism, secularism, and liberalist social mores...
leaders Delwar Hossain Sayeedi


...Islamic orator and politician. He was a former Member of Parliament in the National Assembly of Bangladesh from 1996 to 2008, and is one of the most prominent leaders of the Bangladesh Jamaat-e-Islami...


and Maulana Abul Kalam Azad with misappropriation of Tk 1.28 crore from the government Zakat Fund.

ACC Assistant Director Wajed Ali Molla submitted the charge sheet in a 2010 case to the Dhaka Chief Metropolitan Magistrate's Court, naming seven people including the three. The charge sheet also mentions 45 people as prosecution witnesses.

The four other accused are Lutful Haque, former finance and accounting director of the Islamic Foundation; Miah Mohammad Yunus, secretary of Jatiya Bandhujan

Gay Paree

had in Bhola; Mohammad Tofazzal Hossain, president of Islami Samajkalyan Kendra in Pirojpur, and Abdul Haque, assistant director of Masjid Council for Community Advancement in Manikganj.

Of the accused in the case, Sayeedi is in jail custody in connection with crimes against humanity during the 1971 Liberation War while Azad, also chairman of Masjid Council for Community Advancement in Manikganj, who is known as "Bachchu Razakar", is a

runaway

accused of war crimes.

The five others are on the run.

Names of Yunus, Tofazzal and Abdul Haque were not in the first information report (FIR), but came up in the charge sheet as their involvement in the corruption was found during the case investigation.

Wajed Ali Molla, also investigation officer of the case, appealed to the court to issue arrest warrants against all the accused and an order to attach their moveable properties.

Islamic Foundation Finance and Accounting Director Aiyub Ali Chowdhury filed the case with Sher-e-Bangla Nagar Police Station on May 24, 2010.

In the FIR, he said there were zakat committees in every district for distribution of the Zakat Fund. The accused being members of the committees had used their influence over the Zakat Board and got the fund released for their own organizations operating in four districts, whereas the fund was intended for the destitute people of 64 districts, the FIR adds.

The case was filed following an enquiry by a three-member investigation committee formed by the Islamic Foundation into allegations of misappropriation.

The enquiry found that fake signatures and thumb impressions had been used and identities of destitute people had been fabricated to misappropriate the fund, according to the FIR.

Posted by: Fred || 05/04/2012 00:00 || Comments || Link || E-Mail|| [6460 views] Top|| File under: Jamaat-e-Islami
China-Japan-Koreas
Guangcheng calls Congress, wants meeting with Secretary Clinton
The Chinese dissident at the center of a political firestorm called a hearing Thursday and told lawmakers he wants to meet with Secretary of State Hillary Clinton. Chinese human rights activist Chen Guangcheng called a hearing set up to explore his efforts to leave China and escape persecution—apparently from a Chinese hospital room.

"I want to meet with Secretary Clinton," he said on the phone. "I hope I can get more help from her. I also want to thank her face to face."

Chen added that he is most concerned with his family, and said, "I really want to know what's going on with them."

"I want to thank all of you for your care and your love," he added, through a translation by Pastor Bob Fu, Founder and President, ChinaAid Association. Fu was a witness at Thursday's hearing of the Congressional-Executive Commission on China.

Chen is at the center of a diplomatic row between the U.S. and China that has become a political liability for President Obama. Chen was under house arrest for several months for protesting China's one-child policy, but escaped to the U.S. Embassy, where he stayed for several days.

The U.S. and China appeared to reach a deal Wednesday that allowed Chen to remain in China, where he said he wished to stay. But after Chen was released to a Chinese hospital to have his injuries treated, the dissident said he did not want to stay in China and requested political asylum in the U.S.

Administration officials insisted they did not pressure Chen to stay in China and that he decided on his own initially that he wanted to remain in his country. But the about-face has led to criticism from Republicans that U.S. officials never should have allowed him to leave the U.S. embassy.

Commission Chairman Chris Smith (R-N.J.) spent the hearing arguing that the U.S. needs to ensure Chen's safety, and even GOP presidential candidate Mitt Romney said it is a "day of shame" for the Obama administration if they did leave him with Chinese officials.

The call from Chen to Smith's hearing came after the chairman complained that that the Obama administration failed to get him in touch with Chen via phone earlier in the week.
Posted by: Steve White || 05/04/2012 00:00 || Comments || Link || E-Mail|| [6457 views] Top|| File under:
Europe
Second Poll Shows Sarkozy Trims Hollande Lead
A second opinion poll conducted after Wednesday's televised election debate in

La Belle France

showed President Nicolas Sarkozy


...23rd and current President of the French Republic and ex officio Co-Prince of Andorra. Sarkozy is married to singer-songwriter Carla Bruni, who has a really nice birthday suit...


making up ground against Socialist front runner


...and certified idiot...

Francois Hollande, narrowing the gap to six points from 10.

Two days from Sunday's runoff, the poll by Harris Interactive gave Hollande 53 percent of the vote, down two points from late April, and Sarkozy 47 percent, up two points.
Posted by: trailing wife || 05/04/2012 12:50 || Comments || Link || E-Mail|| [6464 views] Top|| File under:
Home Front: Politix
TransCanada Reapplies for Keystone XL Pipeline Permit
Lose-lose for Obean. I wonder if they considered this option. What were his initial reasons for denying the pipeline in the first place? Heh heh.


TransCanada Corp is taking its second shot at asking Washington to approve the contentious Keystone XL oil pipeline, betting that a new route through Nebraska and post-U.S. election time frame for a decision will push the project forward.

The reapplication to the U.S. State Department on Friday comes after Canada's largest pipeline company carved the proposal into two parts.

U.S. President Barack Obama rejected the full $7.6 billion project early this year due to concerns about the proposed northern portion of the route near an aquifer in Nebraska. Obama has expressed support for the southern portion.

TransCanada has been negotiating with Nebraska state officials over a new route and hopes to have the northern part of the pipeline in service by the end of 2014 or early 2015, assuming it wins State Department approval by the first quarter of next year. That portion would cost $5.3 billion.

The move angered environmentalists, who had claimed the last rejection as a victory in their battle against what they say are oil spill risks and rising greenhouse gas emissions from oil sands development. Last year they staged noisy protests against the project in Washington and elsewhere, leading to some arrests.

TransCanada and its supporters say Keystone XL would be key to cutting U.S. dependence on imported oil from unfriendly sources and will create thousands of jobs.

The company pointed out that 10,000 pages of study from the first review concluded Keystone XL would have minimal impact on the environment, so the application need not be bogged down again.

"Certainly the message we've heard coming out of the State Department and out of the White House is that they fully expect to use as much of the pre-existing record from the previous application as possible," Alex Pourbaix, president of TransCanada's pipeline division, told Reuters.

"When we look at that we think that the lion's share of that information remains current and relevant and provides all of the analysis that the State Department would require to make their decision."

The State Department, which reviews the application because it crosses the international border, noted that the earliest it could make a decision is early 2013.

PRESIDENTIAL PIPELINE POLITICS

That pushes it past the upcoming presidential election. U.S. Republicans were highly critical of Obama's refusal to approve the project, saying he was thumbing his nose at a crucial job-creation opportunity and a way to keep gasoline prices in check.

"This project has been caught up in presidential politics long enough, it's time to get to work," Senator Lisa Murkowski, an Alaska Republican and ranking member of the Senate Energy and Natural Resources Committee, said in a statement.

Pourbaix said he believes the Nebraska Department of Environmental Quality will be able to decide on a new route that skirts environmentally sensitive areas by September or October.

The overall 830,000 barrel a day project is aimed at moving crude derived from the Alberta oil sands to refineries on the U.S. Gulf Coast, which face declining volumes of oil from traditional suppliers, including Mexico and Venezuela. It would also transport growing supplies from North Dakota's booming Bakken shale oil fields.

Canadian oil producers and Prime Minister Stephen Harper's government have lobbied hard for the 1,661 mile (2,673 km) pipeline, as part of a series of initiatives to tap new markets to get better returns for burgeoning production from the tar sands. Most of that now flows to the oversupplied U.S. Midwest.

For the Obama administration, the development has been politically troublesome, pitting environmentalists opposed to increased fossil fuel use and pipelines through sensitive areas against unions and other Democrats who say it will create badly needed jobs in a shaky economy.

In January, he rejected the project under a deadline imposed by Congress, saying more time was needed to review the proposed route which raised objections in Nebraska due to its course across the Ogallala aquifer, a major water source.

Bill McKibben, an environmental activist who was one of the leaders of last year's pipeline protests, said a new route through Nebraska will not solve larger environmental problems such as rising carbon emissions from tar sands development.

"There are many reasons to be worried about this thing. The one that brought most people out into the streets was worries about our climatic future. Those remain," McKibben said.

The $2.3 billion Gulf Coast portion will carry crude to Texas refineries from the glutted Cushing, Oklahoma, storage hub. It does not require a presidential permit and Obama has said he will direct officials to quickly grant the necessary permits.

Pourbaix said he expects the necessary approvals by the end of the summer, which would allow it to be in service by mid- to late 2013.
Posted by: gorb || 05/04/2012 18:54 || Comments || Link || E-Mail|| [6459 views] Top|| File under:
India-Pakistan
Malik accuses Sharifs of looting Rs 3.9 billion from banks
[Dawn]
Interior Minister Rehman Malik


Pak politician, current Interior Minister under the Gilani administration. Malik is a former Federal Investigation Agency (FIA) intelligence officer who rose to head the FIA during Benazir Bhutto's second tenure. He later joined the Pak Peoples Party and was chief security officer to Bhutto. Malik was tossed from his FIA job in 1998 after documenting the breath-taking corruption of the Sharif family. By unhappy coincidence Nawaz Sharif became PM at just that moment and Malik moved to London one step ahead of the button men.


on Thursday said the Sharif brothers had "devoured" a sum of over Rs 3.9 billion of various banks and did not even bother to formally arrange the waiver of the amount.

Talking to media representatives outside the Parliament House, Malik said the nation demands the return of the money from former Prime Minister
Nawaz Sharif


... served two non-consecutive terms as prime minister, heads the Pakistain Moslem League (Nawaz). Noted for his spectacular corruption, the 1998 Pak nuclear test, border war with India, and for being tossed by General Musharraf...


and Punjab Chief Minister Mian Shahbaz Sharif.

He said both brothers also allegedly committed money laundering worth $32 million. He urged the Supreme Court to take suo moto notice of the matter.

Moreover, Malik said that a superintendent of the Islamabad Police has been assigned to investigate the contempt of court allegations against former Pakistain

Moslem

League-Nawaz (PML-N) chief Nawaz Sharif.

The SP has been tasked to submit the complete report in the Supreme Court, said Malik.

Contempt proceedings against Sharif and others have been pending since the last 10 years, he added.

Earlier also on Wednesday, Malik had urged the apex court to summon Nawaz Sharif and others in storming of the court case as the contempt of court proceedings were still pending against him.

The minister had said that he had further evidence against the Sharifs which he would soon reveal before the media.

Posted by: Fred || 05/04/2012 00:00 || Comments || Link || E-Mail|| [6458 views] Top|| File under: Govt of Pakistan
Gilani says civil charge does not disqualify him from premiership
[Dawn]
Prime Minister Yousuf Raza Gilani


... Pakistain's erstwhile current prime minister, whose occasional feats of mental gymnastics can be awe-inspiring ...


on Thursday said the verdict of the Supreme Court against him does not disqualify him from the office of prime minister, as he did not commit any criminal offence by not writing letter to the Swiss authorities.

"The charges against me are not of criminal nature. In a civil charge, there cannot be disqualification," he said in an interaction with correspondents from local and foreign media, at the Prime Minister House here.

Gilani said he had followed the constitution and did not have moral turpitude on him as the article 248-1 of the constitution grants immunity to the president.

He said the clause regarding immunity had never been debated and interpreted in the country's 64-year history.

He said the Pakistain

Mohammedan

League-Nawaz (PML-N) did not show patience for the detailed judgment of the Supreme Court order to come. "I do not need their (PML-N's) recognition. We do not need the alternative options but will follow the constitution and rule of law," he added.

Posted by: Fred || 05/04/2012 00:00 || Comments || Link || E-Mail|| [6459 views] Top|| File under: Govt of Pakistan
Marriage dispute Father of minor girls moves court against jirga decision
[Dawn]
A man has sought help of

Beautiful Downtown Peshawar

High Court to save his two minor daughters from falling prey to a decision of a local jirga regarding a customary practice called ghag under which a man can lay claim on a female for marriage.

The aggrieved man, Mohammad Nawaz, alleged that a jirga comprising few members of a local peace committee had ordered that he should pay Rs275,000 to his two nephews because he had denied giving hands of his two minor daughters to them in marriage.

Mr Nawaz, a resident of Sharekara, situated on the outskirts of the

lovely provincial capital

, on Wednesday filed a writ petition before Peshawar High Court requesting the court to direct provincial police officer, capital city police chief and government to provide protection to him and his family against his nephews as well as members of the so-called jirga.

The petitioner prayed the court to declare the practice of ghag as illegal, unlawful and un-Islamic. He also prayed to issue directives to the federal and provincial governments to legislate for abolishing the menace of ghag prevalent in any part of the country including tribal areas.

The word ghag literally means 'a call' and it stands for a one-sided demand by a man or his family to have engaged a female for a marriage. Normally, in the areas where this tradition is prevalent if a person makes ghag on a girl no other party seeks
hand of the said girl till negotiations fail between the party, who has claimed ghag and the girl's family.

This practice also, sometimes, leads to murder and bloodshed, when either the girl's family refuses to honour the claim or another party doesn't regard the claim and resolve to marry the girl despite the ghag.

The petitioner told Dawn that one of his daughters, Shaishta, was about 13 while the second one, Zainab, was around 11. He said that he used to work as crane operator at UAE for the last 11 years, but owing to that problem he had to rush back to Pakistain on April 9 following which he was sacked and his visa was also cancelled.

Two days ago he had also staged a protest before the high court along with his two daughters. During the protest they got so emotional that they set the school bags of the two girls on fire.

Mr Nawaz said that few months ago two of his nephews, Jehangir and Abdur Raziq, raised ghag about his two daughters.

He added that he did not submit to the illegal demand following which his nephews took the issue to a jirga comprising head of Adezai Peace Committee Haji Gul Abbas Khan and three others.

He stated that the jirga directed him to pay Rs275,000 to his nephews and in case of not accepting the decision he would be liable to a fine of Rs500,000.

Advocate Mohammad Essa Khan, representing the petitioner, said that as he didn't follow the illegal orders, the jirga members also became a party against the petitioner and had now been constantly pressurising him. He added that the
petitioner had to migrate from his area.

The petitioner alleged that while he was in UAE his nephews and jirga members started teasing his family and as there was no elder male member, therefore, he had to come back.

He alleged that even an attempt was made to abduct his daughter Zainab when she was returning from school, but the bid was averted by the people present on the occasion.

The petitioner said that the custom was not only inhuman, cruel and tyrannical, but it was also derogatory to different provisions of the Constitution of Pakistain.

He pointed out that while the custom of swara had been declared a penal offence through the Criminal law (amendment) Act, 2004, the custom of ghag had still not been declared an offence.

Posted by: Fred || 05/04/2012 00:00 || Comments || Link || E-Mail|| [6458 views] Top|| File under: Govt of Pakistan
Science & Technology
RIM Says Will Still Make Keypads for BlackBerrys
[An Nahar] Research in Motion Ltd. says future BlackBerry models will still offer physical keyboards.

Some reports suggested RIM would ditch the physical keys favored by its users, but CEO Thorsten Heins said Wednesday that RIM won't lose the focus on physical keypads.

Heins unveiled a prototype touchscreen BlackBerry on Tuesday.

But he said the new line of smartphones due for release later this year will include both touchscreens and keypads. RIM spokeswoman Tenille Kennedy also confirmed that the new BlackBerry 10 operating system will include new phones with physical keyboards.

"It would be wrong -- just plain wrong" not to, Heins told

news hound

s at an annual conference in Orlando, Fla., on Wednesday.

The Canadian company gave developers a prototype BlackBerry on Tuesday in an effort to help them develop apps for the new software system. Heins stressed that the device is not the final product.

Heins acknowledged Wednesday that RIM needs to improve its marketing and he has vowed to hire a chief marketing officer soon.

The Waterloo, Ontario-based company has long dominated the corporate smartphone market. Its BlackBerrys are known for their security and reliability. President Barack Obama
I inhaled. That was the point...
even refused to part with his BlackBerry after he took office.

But the once iconic company has had difficulty competing in North America with flashier, consumer-oriented phones such as Apple Inc.'s iPhone and models that run Google


...contributed $814,540 to the 2008 Obama campaign...


Inc.'s Android software.

RIM is also dealing with a "bring your down device" trend, in which employees bring their personal iPhones or Android devices to work instead of relying on BlackBerrys issued by their employers.

Analysts say RIM's future depends on the new BlackBerry 10 software platform, although many say it may be too late.

RIM has been undergoing a comprehensive strategic review for the last three months. Heins was promoted to CEO in January after the company's two long-time chiefs stepped down.

Its stock dropped 68 cents, or 5 percent, to $12.80 Wednesday. The shares have lost almost three-quarters of their value over the past 12 months.

Posted by: Fred || 05/04/2012 00:00 || Comments || Link || E-Mail|| [6460 views] Top|| File under:
Who's in the News
39
[untagged]
6
Govt of Pakistan
5
Arab Spring
4
Govt of Syria
3
al-Shabaab
2
Thai Insurgency
2
Taliban
1
Islamic Emirate of Caucasus
1
Jamaat-e-Islami
1
TTP
1
al-Qaeda
1
al-Qaeda in Arabia
1
Boko Haram
1
Global Jihad
1
Govt of Sudan
1
Hizb-ut-Tahrir
Bookmark
E-Mail Me
The Classics
The O Club
Rantburg Store
The Bloids
The Never-ending Story
Thugburg
Gulf War I
The Way We Were
Bio
Merry-Go-Blog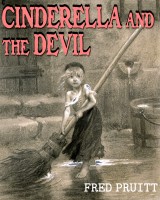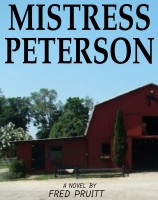 On Sale now!


A multi-volume chronology and reference guide set detailing three years of the Mexican Drug War between 2010 and 2012.

Rantburg.com and borderlandbeat.com correspondent and author Chris Covert presents his first non-fiction work detailing the drug and gang related violence in Mexico.

Chris gives us Mexican press dispatches of drug and gang war violence over three years, presented in a multi volume set intended to chronicle the death, violence and mayhem which has dominated Mexico for six years.
Click here for more information


Meet the Mods
In no particular order...


Steve White
Seafarious
Pappy
lotp
Scooter McGruder
john frum
tu3031
badanov
sherry
ryuge
GolfBravoUSMC
Bright Pebbles
trailing wife
Gloria
Fred
Besoeker
Glenmore
Frank G
3dc
Skidmark
Alaska Paul



Better than the average link...



Rantburg was assembled from recycled algorithms in the United States of America. No trees were destroyed in the production of this weblog. We did hurt some, though. Sorry.
3.235.236.13

Help keep the Burg running! Paypal: