-Lurid Crime Tales-
Commander of Guantanamo Bay faces up to 75 years in jail after lying about having fight with man whose wife he was having an affair with on the night he mysteriously died
[Daily Mail, where America gets its news]
Former Guantanamo Bay commander Navy Capt. John R. Nettleton was convicted of interfering with an investigation into the death of Christopher Tur


On the night of his disappearance in January 2015, Tur confronted the commander and Tur's wife at a party at the on-base nightclub


Later that night, Tur went to Nettleton's residence and the two men fought


After Tur went missing, Nettleton failed to tell people leading the search for him that he was last seen at his house


Tur's body was later found floating in the waters off the base and Nettleton was removed from command


Nettleton was convicted in Jacksonville on charges of obstruction of justice, concealing material facts, falsifying records and making false statements


He wasn't charged with Tur's death
Posted by: || 01/19/2020 14:13 || Comments || Link || E-Mail|| [211 views] Top|| File under:
Bail denied for man charged in shooting that wounded 13 at Englewood party
[CHICAGO.SUNTIMES] Bail was denied Saturday for a man charged in a shooting that

maimed

13 people last month during a party at an Englewood apartment building.

Keilon Jones, 25, faces counts of attempted first-degree murder and aggravated battery with a firearm in the Dec. 22 shooting, which occurred during a party for Lonell Irvin, a 22-year-old man

rubbed out

in April during an attempted carjacking in the Loop, on what would have been Irvin's 23rd birthday, according to reliably Democrat Chicago, aka The Windy City or Mobtown

...home of Al Capone, the Chicago Black Sox, a succession of Daleys, Barak Obama, and Rahm Emmanuel...
police.


Keilon and Lonell? Hmmmmm


All the male guests at the party, including Jones, were patted down upon arriving at the home in the 5700 block of South May Street, Cook County prosecutors said at his initial hearing on the charges Saturday at the Leighton Criminal Court Building.

Jones did not have a weapon on him during the pat-down, but later obtained a gun and fired shots at two people standing near the front door of the apartment; both returned fire, but neither had been identified as of Saturday, prosecutors said.

Jones ran out the back door of the home and continued shooting, striking a person in the thigh and buttock outside the building, prosecutors said.


Posted by: Fred || 01/19/2020 00:00 || Comments || Link || E-Mail|| [88 views] Top|| File under:
11-year-old girl rescued after she's abducted getting off school bus
[ABCNEWS.GO] Quick-thinking Massachusetts police used a highway construction site to stop the vehicle of a suspected kidnapper and rescue an 11-year-old girl.
Charlotte Moccia, of Springfield, was rescued Wednesday night after she was apparently

kidnapped

after getting off the school bus earlier that afternoon. She was unharmed.

The girl was forced into a dark blue Honda around 1:26 p.m., allegedly by Miguel Rodriguez, "not long after she got off her school bus," according to Massachusetts State Police.

Maggie Kenney, a neighbor, witnessed the ordeal.

"He just grabbed her and threw her in the back seat," Kenney told Boston ABC affiliate WCVB. "He was screaming. She was saying, 'Stop, put me down, stop, put me down.'"

Rodriguez allegedly used a knife and threatened to kill her if she screamed or tried to escape, according to his arrest warrant.

Authorities issued an Amber Alert and released photos of Charlotte and the car they said was used in the abduction. Around 7:15 p.m., state police began receiving 911 calls from motorists on the Massachusetts Turnpike who'd spotted the car near Brimfield, about 30 minutes from Springfield.

Acting quickly, officers used a road construction site along the turnpike to funnel traffic into one lane, slowing traffic to a crawl.

When they spotted the suspect's car, they stopped the vehicle and found Charlotte in the backseat, with the 24-year-old Rodriguez in the driver's seat and a knife visible in the pocket of the door, police said.

One officer got Charlotte out of the car while two others removed Rodriguez at gunpoint.

"She's an amazing little girl," said State Police Lt. Bob Ackerman. "I can't believe how strong she was dealing with this."

Charlotte was taken to a hospital for a precautionary evaluation, authorities said.

"I was just crying and thanking God that that little girl is finally found," Kenney said.

A judge denied Rodriguez bail on Thursday.

"We're eternally grateful to the motorists that paid attention to the Amber Alert and called and reported seeing the vehicle," said Lt. Charles Murray. "There were a number of those calls and they made this rescue possible."

Two days before the kidnapping, the father of another girl in the area said the same car approached his daughter and tried to get her to come inside the vehicle, according to an arrest warrant. She called her father, who came and picked her up and took a picture of the license plate on the car, which was the same one used in Charlotte's abduction.



Posted by: Fred || 01/19/2020 00:00 || Comments || Link || E-Mail|| [160 views] Top|| File under:
-Short Attention Span Theater-
The dangerous downsides of a fitness addiction
[BBC] Fitness obsession in the online sphere is rampant.

Research from scientists at University College London in 2017 found that higher Instagram usage was associated with increased likelihood of developing orthorexia, especially among followers of the 'healthy eating' influencers.

"Fitness shouldn't mean having to work out every day or weighing your damn lettuce," says Jen Brett, a recovering orthorexia survivor and fitness influencer.

Hear more from Brett in the video above, and learn about the warning signs of over-exercise rampant on Instagram.

This video originally appeared in BBC Reel's Woker World, a series of deep dives into contemporary issues affecting the younger generation of today.
Posted by: Skidmark || 01/19/2020 08:59 || Comments || Link || E-Mail|| [103 views] Top|| File under:
The Simo Häyhä story
[Narratively) The war was nearly over on March 6, 1940. The enemy, propagandized as an unstoppable fighting machine, was indeed overwhelming the army of the country they'd invaded. Six days later, the aggressors would finally force an armistice, and soon grab control of much of the land they'd coveted. It had taken longer than the two weeks they'd anticipated, but conditions were harsh, the defenders far more resolute than expected. For more than three months, battlefields roared with motoring tanks, gunfire and artillery explosions, obliterating the natural beauty of the countryside. Through it all, one warrior emerged as perhaps the finest killer in military history, on a mission to serve his besieged nation by picking off foreign attackers ‐ many, many of them ‐ one by one with a sniper rifle.

On that afternoon in March, however, Simo Häyhä of Finland was out of his element. Instead of scheming in a snowbank behind his sniper rifle, camouflaged in white, hundreds of feet from a target, he was part of a squadron in counterattack mode against Russian soldiers, who were at times just a few yards away ‐ and possibly too scared to go home without a victory. After the Russians had been pushed back for a time, they reemerged with a furious charge. A shot rang out, and suddenly Häyhä was on the ground, bleeding profusely from his face, the grisly victim of an exploding bullet that had been banned by most nations. According to one account of the battle, while unconscious, with his left upper jaw blown away completely and his left lower jaw cut in two, Häyhä was placed in a pile of bodies killed in action. Later, a fellow soldier, looking for Häyhä on orders from his commanding officer, noticed a leg twitching among the grim grouping. So began Häyhä's 14-month-long recovery from the wound that, even after 26 surgeries, would leave his face disfigured for life.

The Russian troops had snuffed Häyhä out of the Winter War, which had begun on November 30, 1939, but not before he had compiled, by some accounts, a kill count in excess of 500 by sniper rifle, more than anyone in recorded history.
Posted by: Besoeker || 01/19/2020 00:00 || Comments || Link || E-Mail|| [137 views] Top|| File under:
-Signs, Portents, and the Weather-
China reports new virus cases, raising concern globally before key holiday
[DAWN] China reported four more cases of pneumonia believed to be caused by a new coronavirus strain, causing rising concern globally that a disease which health officials do not yet fully understand could spread during a key holiday period.

The new virus, which was discovered in the central Chinese city of Wuhan, belongs in the same large family of coronaviruses that includes Severe Acute Respiratory Syndrome (SARS), which killed nearly 800 people globally during a 2002/03 outbreak that also started in China.

Though experts say the new virus does not appear to be as lethal as SARS, there is little known about its origins and how easily it can spread. Thailand and Japan have confirmed new cases of the virus earlier this week, stoking worries globally as many of the 1.4 billion Chinese people will travel abroad during the Lunar New Year holidays that begin next week.

Authorities around the world including in the United States, Thailand and South Korea have stepped up monitoring of travellers from Wuhan as part of their efforts to prevent the disease from spreading.

The World Health Organization (WHO) has also warned that a wider outbreak is possible, though it has advised against any travel restrictions for China.

The Wuhan Municipal Health Commission (WMHC) said on Saturday the four new individuals diagnosed with the new virus are

in stable, pH balanced condition

, adding it has confirmed 45 cases in the city as of Thursday. A day earlier, the commission confirmed the death of a second patient.

Nearly 50 people are now known to have been infected globally, but all of them either live in Wuhan or have travelled to the city.
Posted by: Fred || 01/19/2020 00:00 || Comments || Link || E-Mail|| [43 views] Top|| File under:
Puerto Rico's emergency services director fired after warehouse discovered with supplies from Hurricane Maria
[ABCNEWS.GO] Puerto Rico Gov. Wanda Vazquez dismissed the island's director of emergency management after a warehouse was discovered with supplies dating back to Hurricane Maria.

Video published Saturday showed a warehouse in the southwestern city of Ponce filled with supplies, including thousands of cases of water, believed to have been from when the hurricane struck the island in 2017.

Hurricane Maria left 2,975 people dead and caused major problems in Puerto Rico for months, including power outages and shortages of food, water and medicine.

"There are thousands of people who have made sacrifices to bring help to the south, and it is unforgivable that resources have been kept in a warehouse," Vazquez said in a statement.

The governor gave officials 48 hours to investigate why the supplies never were delivered to those who needed them.

Vazquez nominated the head of the Puerto Rican National Guard, Brig. Gen. Victor S. Perez, to lead the Office of Emergency Management after Carlos Acevedo's dismissal.
Posted by: Fred || 01/19/2020 00:00 || Comments || Link || E-Mail|| [220 views] Top|| File under:
Africa Subsaharan
South African Airforce Hercules C-130 Crash-Lands at Goma Airport in Democratic Republic of Congo.
[Flightline] The South African National Defence Force (SANDF) confirms that one of its aircraft deployed in the Democratic Republic of the Congo as part of the United Nations Peacekeeping Mission (MONUSCO) has been damaged after crash landing at Goma on Thursday afternoon, 9 January 2020. The C130 from the South African Air Force was on its way back to Goma after delivering logistic supplies at Beni when the incident happened. Nobody was injured during the landing and a Board of Inquiry will be convened to investigate the circumstances surrounding the incident.
Posted by: Besoeker || 01/19/2020 08:59 || Comments || Link || E-Mail|| [89 views] Top|| File under:
Caribbean-Latin America
Cult 'anointed by God' kills 7 in Panama Jungle
EL TERRÓN, Panama (AP) ‐ Bibles rest on a wooden altar next to percussion instruments ‐ a guiro and a drum ‐ in the room where a religious sect allegedly forced a pregnant woman and five of her children to walk through fire in this remote hamlet.

The makeshift sanctuary littered with muddy boots and scorched clothing belonged to a cult whose indigenous members professed to be "anointed by God" to sacrifice non-believers, even if the heretics were members of their own families, people in El Terrón say.

Seven villagers were slain by the cult last Monday, while 14 more were rescued the next day by police who found them bound and beaten in the temple, authorities have said. Several more villagers escaped with burns.

Nine villagers have been arrested and charged with murder, reportedly including a grandfather and two uncles of the five children who died alongside their pregnant mother and a neighbor.

"Nobody expected this," said a distraught tribal leader, Evangelisto Santo.

El Terrón is nestled in the jungle of the indigenous Ngabé Buglé enclave on Panama's Caribbean coast ‐ and it is largely cut off from the modern world. Residents must walk hours along steep and muddy narrow roads to hail boats that can transport them along a river to other villages that have electricity, telephones, health clinics and a police presence.

Many in the community, which gets by growing yucca and rice, are Roman Catholics. The tiny mountain hamlet is home to about 300 people who live in palm-thatched huts. Many are related to one another.
Posted by: Besoeker || 01/19/2020 00:45 || Comments || Link || E-Mail|| [98 views] Top|| File under:
China starts to erase Muslim graveyards
[Twitter thread] Wow, Chinese state propganda is confirming that traditional cemeteries are being bulldozed, bodies are being exhumed (which is generally against Islamic law), and unceremoneously dumped (without plaques or names) in state-sanctioned cemeteries.


Not a bad start.
Posted by: 3dc || 01/19/2020 00:00 || Comments || Link || E-Mail|| [156 views] Top|| File under: Commies
Government
Pres. Trump's top Russia expert on National Security Council is 'escorted off the White House grounds amid a security investigation'
[MAIL] President Donald Trump's top Russia expert on the National Security Counsel is reportedly on leave pending a security investigation.

Andrew Peek, the NSC's senior director for European and Russian affairs, was escorted from the White House grounds on Friday, two people familiar with the matter told Bloomberg.

Peek had been in the NSC role for just two months, after most recently working as a deputy assistant secretary of state with responsibility for Iran and Iraq.

Morrison testified that the U.S. Ambassador to the EU, Gordon Sondland, had told him there was a quid pro quo in which U.S. aid to Ukraine was conditioned on the country's government opening an investigation into Joe Biden and his son Hunter.

Morrison's predecessor in the role, Fiona Hill, also testified as part of the impeachment inquiry.

Peek had been expected to attend the World Economic Forum in Davos, Switzerland next week with Trump and other top aides.

However, he is currently on leave pending a security-related investigation, people familiar with the situation told Axios.

He replaced Tim Morrison, who left the position after testifying in the House impeachment inquiry.
Posted by: Besoeker || 01/19/2020 01:46 || Comments || Link || E-Mail|| [188 views] Top|| File under:
Home Front: Culture Wars
Kathy Bates on MeToo: 'In my day, if you went to a guy's hotel room, you knew why you were going'
h/t Instapundit


[yahoo.com] - Oscar-winning actress Kathy Bates has weighed in on the era of #MeToo, saying that "times were different" when she was coming up in the business and a lot of "casting couch" encounters were "consensual".

The veteran actor said the landscape of the industry looked very different in her early career ‐ years before allegations against Harvey Weinstein sent shockwaves through Hollywood.

The 71-year-old Richard Jewell star told The Guardian she had a "confession" to make "about people like Weinstein and the casting couch and all of that".

Bates said: "In my day, if you went up to a guy's hotel room, you knew exactly why you were going and in those days it was consensual.
Posted by: g(r)omgoru || 01/19/2020 09:01 || Comments || Link || E-Mail|| [173 views] Top|| File under:
LGBTQ 'Teacher of the Year' or something, takes knee to protest Orange Man
[Hot Air] Here's a story that I missed from President Trump's trip to New Orleans to watch the NCAA football championship game. I'm betting a lot of other people did, too. A Teacher of the Year honoree took a knee in protest on the playing field because of President Trump's presence.

That's right. Minnesota's 2019 Teacher of the Year, Kelly Holstine, was standing in a row of teachers on the football field to be honored as Teachers of the Year when she decided to do something that none of the other teachers did ‐ she knelt down and took a knee. She wanted to make a statement against the bad Orange Man.

The honoree from Minnesota, Kelly Holstine, chose to kneel during the national anthem at the NCAA football championship game on Monday, where the ceremony took place, "to stand up for marginalized and oppressed people," according to a tweet she wrote, which included a photograph of her kneeling.

"Like many before, I respectfully kneeled during Nat'l Anthem because, 'No one is free until we are all free,'" she wrote, referencing former San Francisco 49ers quarterback Colin Kaepernick and citing a quote from Dr. Martin Luther King, Jr.

My initial reaction was probably like a lot of adults ‐ ugh. The worst part of the story, for me, is that she is a teacher. This indicates to me that she probably also plays the part of a social justice warrior in the classroom, too. Minnesota's Commissioner of Education apparently approves and rewarded her with the honor of Teacher of the Year. Perhaps it is a naive request but I'd like to see teachers held to a higher standard as the educators of the next generation. Conflating Colin Kaepernick and Dr. King tells me that she is arrogantly justifying her behavior while boosting her own ego. She was presenting herself as a teacher, not a random protester.


Posted by: Besoeker || 01/19/2020 08:02 || Comments || Link || E-Mail|| [120 views] Top|| File under:
Home Front: Politix
Navy to name aircraft carrier for Pearl Harbor hero Doris Miller
[HI Star Advertiser] U.S. Navy Mess Attendant Doris Miller was the first African American awarded the Navy Cross for his heroism during the Pearl Harbor attack in 1941.
COURTESY U.S. NAVY / MAY 27, 1942


Doris Miller receives the Navy Cross from Adm. Chester W. Nimitz at an awards ceremony held on the flight deck of the USS Enterprise at Pearl Harbor.

On Martin Luther King Jr. Day, Monday, at Pearl Harbor, the Navy is expected to announce that a $12.5 billion aircraft carrier will be named after Mess Attendant 2nd Class Doris Miller, the first African American to receive the Navy Cross for valor for his actions on Dec. 7, 1941, when he manned a machine gun on the USS West Virginia to fire back at attacking Japanese planes.

"I think that Doris Miller is an American hero simply because of what he represents as a young man going beyond the call of what's expected," said Doreen Ravenscroft, president of Cultural Arts of Waco (Texas) and team leader for the Doris Miller Memorial.

In 1941 an African American was not allowed to man a gun in the Navy, and as far as rank was concerned, "he could not really get above a messman level," Ravenscroft said. Miller's actions started to turn the tide, she added.

"Without him really knowing, he actually was a part of the civil rights movement because he changed the thinking in the Navy," Ravenscroft said Friday.

"In the end, the fact that he didn't think about what could be repercussions ‐ that wasn't a thought when, at the time and in war, he did what was needed in his way to defend the United States of America," she said.

He will be the first African American to have an aircraft carrier named after him, according to Navy records. The big ship is not expected to be home-ported in Hawaii.

Two of Miller's nieces are expected to be at Pearl Harbor for the announcement, including 66-year-old Flosetta Miller.

Ravenscroft said "Dorie" was a nickname that the Navy gave Miller, while "his family is extremely particular that he be called Doris Miller." USS Miller, a destroyer escort, previously had been named in honor of the Pearl Harbor veteran.

Miller's Navy Cross citation reads, "For distinguished devotion to duty, extraordinary courage and disregard for his own personal safety during the attack on the fleet in Pearl Harbor, Territory of Hawaii, by Japanese forces on December 7, 1941. While at the side of his captain on the bridge, Miller, despite enemy strafing and bombing and in the face of a serious fire, assisted in moving his captain, who had been mortally wounded, to a place of greater safety, and later manned and operated a machine gun directed at enemy Japanese attacking aircraft until ordered to leave the bridge."

Adm. Chester W. Nimitz, commander in chief of the Pacific Fleet, personally presented the Navy Cross to Miller on board the aircraft carrier USS Enterprise in Pearl Harbor on May 27, 1942
"He headed for his battle station, the antiaircraft battery magazine amidship, only to discover that torpedo damage had wrecked it, so he went on deck," the Navy account states. "Because of his physical prowess, he was assigned to carry wounded fellow sailors to places of greater safety. Then an officer ordered him to the bridge to aid the mortally wounded captain of the ship. He subsequently manned a .50- caliber Browning anti-aircraft machine gun until he ran out of ammunition and was ordered to abandon ship."

In high school Miller was a fullback, and on the West Virginia he was the ship's heavyweight boxing champion. Miller had not been trained to operate the machine gun.

"It wasn't hard. I just pulled the trigger and she worked fine. I had watched the others with these guns. I guess I fired her for about 15 minutes," he said later, believing he "got" one of the Japanese planes.

Miller was born in Waco on Oct. 12, 1919. He enlisted in the Navy in September 1939 as a mess attendant.
Posted by: Frank G || 01/19/2020 00:00 || Comments || Link || E-Mail|| [327 views] Top|| File under:
Who's in the News
30
[untagged]
6
Govt of Iran
4
Sublime Porte
3
Islamic State
3
Hezbollah
3
Arab Spring
2
Taliban
2
al-Qaeda in North Africa
2
Commies
1
Houthis
1
Govt of Iran Proxies
1
Moslem Colonists
1
Muslim Brotherhood
1
al-Shabaab (AQ)
1
al-Qaeda
Bookmark
E-Mail Me
The Classics
The O Club
Rantburg Store
The Bloids
The Never-ending Story
Thugburg
Gulf War I
The Way We Were
Bio
Merry-Go-Blog
Hair Through the Ages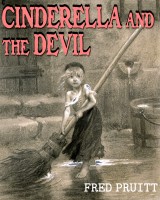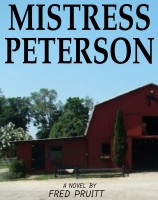 On Sale now!


A multi-volume chronology and reference guide set detailing three years of the Mexican Drug War between 2010 and 2012.

Rantburg.com and borderlandbeat.com correspondent and author Chris Covert presents his first non-fiction work detailing the drug and gang related violence in Mexico.

Chris gives us Mexican press dispatches of drug and gang war violence over three years, presented in a multi volume set intended to chronicle the death, violence and mayhem which has dominated Mexico for six years.
Click here for more information


Meet the Mods
In no particular order...


Steve White
Seafarious
Pappy
lotp
Scooter McGruder
john frum
tu3031
badanov
sherry
ryuge
GolfBravoUSMC
Bright Pebbles
trailing wife
Gloria
Fred
Besoeker
Glenmore
Frank G
3dc
Skidmark
Alaska Paul



Better than the average link...



Rantburg was assembled from recycled algorithms in the United States of America. No trees were destroyed in the production of this weblog. We did hurt some, though. Sorry.
3.233.219.101