Ghani says government ready for ceasefire while announcing the release of 175 Taliban prisoners
[KhamaPress] President Mohammad Ashraf Ghani

...former chancellor of Kabul University, now president of Afghanistan. Before returning to Afghanistan in 2002 he was a scholar of political science and anthropology. He worked at the World Bank working on international development assistance. As Finance Minister of Afghanistan between July 2002 and December 2004, he led Afghanistan's attempted economic recovery until the Karzais stole all the money. ..
announced the release of 175 Taliban


...the Pashtun equivalent of men...


prisoners as an apparent gesture of goodwill towards

grinding of the peace processor

.

In his closing remarks at the gathering, President Ghani called on Taliban to send a delegation to receive the prisoners in Kabul or any other province.

He also called on Taliban to prepare for peace talks inside Afghanistan as he welcomed the resolution adopted by the delegates of the Jirga, vowing that the government will take steps to implement the demand of the participants of the gathering for a ceasefire.

Calling on Taliban to declare a ceasefire during the month of Ramadan, President Ghani said the government is ready to declare a ceasefire provided that the Taliban group is also ready for a ceasefire.

In other parts of his speech, President Ghani thanked NATO


...the North Atlantic Treaty Organization. It's headquartered in Belgium. That sez it all....


and the United States for their support to Afghanistan and the Afghan

grinding of the peace processor

.

The consultative peace Jirga concluded earlier today in Kabul after several days of debates among 3,200 delegates to specify the limits of

grinding of the peace processor

.

A 23-article resolution was also issued at the end of the summit, mainly focusing on declaration of an immediate ceasefire and launch of intra-Afghan dialogue.
Posted by: trailing wife || 05/04/2019 00:00 || Comments || Link || E-Mail|| [10795 views] Top|| File under: Taliban
China-Japan-Koreas
China putting minority Muslims in 'concentration camps,' U.S. says
[Jpost] The United States accused China on Friday of putting well more than a million minority

Moslem

s in "concentration camps," in some of the strongest U.S. condemnation to date of what it calls Beijing's mass detention of mostly

Moslem

Uighur minority and other

Moslem

groups.

The comments by Randall Schriver, who leads Asia policy at the U.S. Defense Department, are likely to increase tension with Beijing, which is sensitive to international criticism and describes the sites as vocational education training centers aimed at stemming the threat of Islamic extremism.

Former detainees have described to

Rooters

being tortured during interrogation at the camps, living in crowded cells and being subjected to a brutal daily regimen of party indoctrination that drove some people to suicide.

Some of the sprawling facilities are ringed with razor wire and watch towers.

"The (Chinese) Communist Party is using the security forces for mass imprisonment of Chinese

Moslem

s in concentration camps," Schriver told a Pentagon briefing during a broader discussion about China's military, estimating that the number of detained

Moslem

s could be "closer to 3 million citizens."

Schriver, an assistant secretary of defense, defended his use of a term normally associated with Nazi Germany as appropriate, under the circumstances.

When asked by a

news hound

why he used the term, Schriver said that it was justified "given what we understand to be the magnitude of the detention, at least a million but likely closer to 3 million citizens out of a population of about 10 million."

"So a very significant portion of the population, (given) what's happening there, what the goals are of the Chinese government and their own public comments make that a very, I think, appropriate description," he said.

The Chinese embassy in Washington did not immediately respond to a request for comment.
Posted by: trailing wife || 05/04/2019 00:00 || Comments || Link || E-Mail|| [10796 views] Top|| File under: Commies
Europe
German Government Party's NGO Disinvites Israeli Writer For Slamming Berlin Pro-Iran Policies
[Jpost] Social Democratic Foundation worked with terrorist entity Hezbollah.

The think tank of Germany's Social Democratic Party (SPD) disinvited the distinguished Israeli writer Chaim (Hans) Noll in late April from a talk at the Ariowitsch House in Leipzig, Saxony, because he wrote articles critical of the German government's pro-Iranian regime policies that jeopardize the security of the Jewish state.

The Friedrich Ebert Foundation, which is the ideas organization for the SPD, pulled the plug on Noll's talk at its branch in the state of Saxony because he previously wrote: "German politicians of the ruling parties – like no one else – are trying to strengthen the mullah regime in Iran, which is preparing for Israel's liquidation, and destroying and expelling the Jews living there."

Noll, who grew up in Berlin, East Germany, fled the Communist and antisemitic regime in 1984, and moved to Israel in 1995, said: "'Never again!', they [German politicians] declare, sitting with concerned expressions in celebration hours, creating a show business of memorial sites and Jewish museums, commemoration sites and former torture chambers where photo-ops are given. The same politicians are making sure that money is constantly flowing to the mullahs, to terrorists in the Middle East, to organizations that boycott Israel. It is a hypocrisy that makes you speechless. It has long since become mainstreamed and has become 'normal' as it was then, because life in German cities was 'normal' when they deported the Jews."

Noll wrote on the pro-Israel and pro-American website The Axis of Good on Sunday in connection with the cancellation of his event: "Recently, I have criticized the Middle East policy led by SPD [Foreign] Minister Heiko Maas's foreign office several times. Written and verbally. I have reminded that this antiquated, ideology-driven, unsuccessful policy costs German taxpayers millions every year. I have referred to the embarrassment of Maas's commitment to Auschwitz as an inspiration to his political career and to his persistently anti-Israeli policies. That Maas, as stated recently by the Israeli ambassador, basically sided with the enemies of Israel in the UN, 'In November, Germany voted 16 times in 21 resolutions against Israel,' I have criticized German arms deliveries and other help to the belligerent regimes of the region, for example Iran and Saudi Arabia."

Maas, who last year said that he went into politics "because of Auschwitz," permitted his Foreign Ministry to participate in a celebration of the Iran's Islamic Revolution at the Iranian's regime embassy in Berlin in February. Iran's revolution calls for the destruction of Israel, and the clerical regime is the leading state-sponsor of terrorism, Holocaust-denial and lethal antisemitism.

Matthias Eisel, the director of the Friedrich Ebert office in Saxony, wrote in an email to the Post that he canceled Noll's event because of the Israeli writer's criticism of Germany's pro-Islamic regime policies. Citing Noll's writings, Eisel wrote: "Anyone who knows our events and discussion forums in Saxony knows that they are always controversial. Mr. Noll, on the other hand, judges flat rate and ideological. He despises German politics as a whole, sees Germany's politics as traitorous – with the exception of the AfD... Mr. Noll prefers to publish such texts on the 'Axis of Good,' a forum that you can at least can call right-populist."

Many well-known German-Jewish and non-Jewish writers post on the Axis of Good, a website that criticizes modern antisemitism and radical Islam in Germany.
Posted by: Elmerert Hupens2660 || 05/04/2019 03:13 || Comments || Link || E-Mail|| [10794 views] Top|| File under:
U.N. Accuses Hungary of Denying Rejected Asylum Seekers Food
[AnNahar] Hungary is deliberately depriving rejected asylum seekers of food, in violation of international law, the United Nations


...an organization originally established to war on dictatorships which was promptly infiltrated by dictatorships and is now held in thrall to dictatorships...


charged Friday, in the latest criticism of Prime Minister Viktor Orban's anti-migrant government.

The U.N.'s human rights


...which are often intentionally defined so widely as to be meaningless...


office said it had direct information that "at least 21 migrants colonists awaiting deportation had been deprived of food by the Hungarian authorities -- some for up to five days," since August 2018.

The High Commissioner for Human Rights, Michelle Bachelet, had last September accused Hungary of withholding food from migrants colonists being held in transit zones along its border with Serbia.

The U.N. rights office pointed out that the Hungarian authorities had promised to end the practice following an interim ruling by the European Court of Human Rights.

"However,


if you can't say something nice about a person some juicy gossip will go well...


we regret that, in the absence of a clear change in the legal framework, reports suggest the practice is continuing," spokeswoman Ravina Shamdasani said.

She said that once an asylum application had been denied, all adult migrants colonists, with the exception of pregnant and nursing women, "are deliberately deprived of food."

This, she pointed out, "can lead to malnutrition and is both detrimental to their health and inherently inhumane."

The Hungary government stressed in an official blog post earlier this week that "asylum seekers who have requested asylum and whose claim is under review continue to receive food and shelter as they always have."

But it acknowledged that "we take the position that Hungary is not responsible for those who have not requested asylum, nor for those whose requests have been denied."

It maintained that rejected asylum seekers were not detained and were free to leave and cross into Serbia.

The U.N. rights office rejected the Hungarian assertion that migrants colonists can simply travel to Serbia to have their needs met.

"We note that such 'voluntary' departure could put migrants colonists at further risk as it could breach Hungarian deportation orders, and force migrants colonists to enter Serbia irregularly in contravention of Serbian law," it said.

In general, it insisted, "migrants colonists must not be subject to detention in inadequate conditions, arbitrary detention or other forms of coercion as this renders any return involuntary."

The rights office pointed out that the deliberate deprivation of food is prohibited under international law.

It stressed that countries have "an obligation and heightened duty of care towards migrants colonists who are deprived of their liberty, including through the provision of food."

"We encourage Hungary to ensure it fulfils its human rights obligations towards those deprived of liberty, regardless of whether they are in transit zones or any other place where migrants colonists are detained and cannot provide for themselves," it said.

Posted by: trailing wife || 05/04/2019 00:00 || Comments || Link || E-Mail|| [10797 views] Top|| File under: Moslem Colonists
Home Front: WoT
Shocking video of children at Philadelphia Muslim school singing: "We will chop off their heads for Allah"
[BareNakedIslam] In a frightening display at a Philadelphia Muslim school run by Muslim Brotherhood front group, the Muslim American Society, young children perform songs calling for the "liberation" of land that belongs to Israel with the "blood of martyrs."

FOX News Disturbing footage of Muslim kids saying they would sacrifice themselves and kill for the "army of Allah" surfaced from an Islamic center in Philadelphia.

The Muslim American Society (MAS) Islamic Center in Philadelphia posted the video to its Facebook page celebrating "Ummah Day" in which young children wearing Palestinian scarves sang and read poetry about killing for Allah and the mosque in Jerusalem.

"These are not isolated incidents; they are happening in major centers of the country – including in Pennsylvania," MEMRI said in a statement. In the video, translated by MEMRI, kids can be heard singing: "The land of the Prophet Muhammad's Night Journey is calling us. Our Palestine must return to us."

"We will defend the land of divine guidance with our bodies, and we will sacrifice our souls without hesitation," a second girl says. "We will chop off their heads, and we will liberate the sorrowful and exalted Al-Aqsa Mosque. We will lead the army of Allah fulfilling His promise, and we will subject them to eternal torture."

MAS Philly belongs to the Muslim American Society (MAS), which has 42 chapters in the United States.

MFA On March 30, 2018 residents of the Gaza Strip began a series of events that they call the "Great Return March". Carefully planned and led by Hamas, the campaign is actually an excuse for mass riots at the border between Gaza and Israel, with Hamas activists and gunmen hiding behind women and children as they try to breach the fence.

March 2019 update: In the year that has passed since the beginning of the "March of the Return" demonstrations, the following attacks have taken place:

1,173 rockets/mortar bombs


600 Molotov cocktails


18 shootings


94 roadside bombs


102 rock-throwing events


152 burning tires/thrown objects


1,963 fires ignited by arson kites/balloons (30 Mar 2018 – 25 Mar 2019)


8,648 acres of land damaged (updated 4 Nov 2018)


Damage claims = NIS 35 million (about $9.68 million) ​
Posted by: Bright Pebbles || 05/04/2019 00:00 || Comments || Link || E-Mail|| [10794 views] Top|| File under: Muslim Brotherhood
India-Pakistan
Awareness campaign a 'better way' to discourage child marriages than legislation: CII
[DAWN] The Council of Islamic Ideology (CII) on Friday insisted that a "better way" to tackle the prevalent practice of child marriages is to start an awareness campaign among the masses instead of passing legislation.

A CII spokesperson said that the council in its 212th meeting had discussed the matter in detail and had arrived at the conclusion that "legislation against child marriage and setting an age limit will lead to many complications".

The meeting on the matter comes days after the Senate passed the Child Marriage Restraint (Amendment) Bill, 2018 ‐ which proposes that the minimum age for marriage be set at 18 ‐ amid noisy opposition from religious parties and some members of the ruling Pakistain Tehrik-e-Insaf
...a political party in Pakistan. PTI was founded by former Pakistani cricket captain and philanthropist Imran Khan. The party's slogan is Justice, Humanity and Self Esteem, each of which is open to widely divergent interpretations....
(PTI). Some of the opposing senators had argued that the bill be sent to CII before being tabled in the house.

A similar bill that was tabled in the National Assembly by a PTI

politician

a day after the Senate passed the anti-child marriage bill faced strong opposition from members of the ruling party itself.


Posted by: Fred || 05/04/2019 00:00 || Comments || Link || E-Mail|| [10793 views] Top|| File under: Govt of Pakistan
Israel-Palestine-Jordan
Jordan's King Abdullah II reshuffles top brass amid fears of instability
[IsraelTimes] General intelligence chief ousted after reports of

bigwig

s fomenting unrest, calling for mass protests against the government.

King Abdullah II of Jordan has reshuffled his top brass amid fears of instability


How could you tell?


in the Arab country.

The most prominent change reported this week by state news agency Petra is the replacement of the general intelligence chief.

In a letter to the new director, Ahmed Hossni, the king cited "many unprecedented challenges" imposed by regional and international dynamics, according to Petra.

Several officials at the influential Royal Court were also sacked.

Jordan is an oasis of stability in a turbulent Middle East and it has housed millions of refugees fleeing wars in neighboring Syria and Iraq.

However,


there's more than one way to skin a cat...


local discontent has grown over the increasing cost of living and government mismanagement. Protesters last year forced the king to fire the government.

Some Arab media reports said that several of those who were fired had been encouraging further mass protests.

Posted by: trailing wife || 05/04/2019 00:00 || Comments || Link || E-Mail|| [10793 views] Top|| File under:
Syria-Lebanon-Iran
U.S. renews Iran nonproliferation sanctions waivers for Russia, UK, China, France -Bloomberg
[Ynet] The United States on Friday granted waivers allowing

Britannia

, China,

La Belle France

and Russia to continue nonproliferation work with Iran, permitting them to maintain projects designed to make it harder for Tehran to build an atomic weapon, Assistant Secretary of State Christopher Ford told Bloomberg.

Instead of granting the waivers for 180 days, the administration will shorten their term to 90 days, Bloomberg said.

Under the 2015 nuclear deal with six major powers, Iran agreed to transform its nuclear facilities at Arak and Fordow in ways that would make it much more difficult to use them to produce fissile material for nuclear weapons.
Posted by: trailing wife || 05/04/2019 00:00 || Comments || Link || E-Mail|| [10793 views] Top|| File under: Govt of Iran
How Trump's hawkish advisors won debate on Iran oil sanctions
[Ynet] US president's decision to cancel sanctions waivers for Iranian oil importers - effectively severing the Islamic Theocratic Republic's financial lifeline - was made amid strong objections of some State Department officials; 'No one's actually tried to take this all the way to zero'.


Deep State Diplos getting the vapors. "Bring the fainting couch!"


US President Donald Trump


...New York real estate developer, described by Dems as illiterate, racist, misogynistic, and what ever other unpleasant descriptions they can think of, elected by the rest of us as 45th President of the United States...


's unexpected decision to ban all Iranian oil purchases after May 1 - ending exemptions for eight nations - came after hawkish economic and security advisors allayed the president's fears of an oil price hike, according to three sources familiar with the internal debate.
Continued on Page 49
Posted by: trailing wife || 05/04/2019 00:00 || Comments || Link || E-Mail|| [10794 views] Top|| File under: Govt of Iran
Syria will not allow Turkey to occupy its land: Mikdad
[ALMASDARNEWS] Syrian Deputy Foreign Minister Faisal Mikdad says Damascus "will not allow The Sick Man of Europe Turkey


...the only place on the face of the earth that misses the Ottoman Empire....


to control even one centimeter of the Syrian territory," stressing that Ankara should know that "Damascus will not accept the survival of

hard boy

groups" in Syria's northwestern province of Idlib.

"The Damascus government's resolution is to liberate every inch of the Syrian territory, and Idlib is no exception," Mikdad said in an exclusive interview with the

Leb

-based Arabic-language al-Mayadeen television news network.

He added, "The Turks and others should know that the Syrian government is determined to recover all of Syrian soil. Turkey must also understand that its support for terrorism and its occupation of the Syrian territory will not guarantee security."

Mikdad made these comments in response Turkey's efforts to establish a new safe zone in northern Syria.

The Syrian government has already rejected any safe zone proposal that includes Turkey and the United States; they have called on both countries to immediately withdraw from Syria.


Posted by: Fred || 05/04/2019 00:00 || Comments || Link || E-Mail|| [10793 views] Top|| File under: Sublime Porte
Who's in the News
22
[untagged]
5
Commies
4
Govt of Iran
3
al-Nusra
3
Moslem Colonists
2
Hamas
2
Govt of Pakistain Proxies
2
Sublime Porte
2
Taliban
1
Islamic State
1
Thai Insurgency
1
Tin Hat Dictators, Presidents for Life,
1
Muslim Brotherhood
1
Abu Sayyaf (ISIS)
1
Govt of Pakistan
1
Jaish-e-Mohammad
1
Govt of Syria
Bookmark
E-Mail Me
The Classics
The O Club
Rantburg Store
The Bloids
The Never-ending Story
Thugburg
Gulf War I
The Way We Were
Bio
Merry-Go-Blog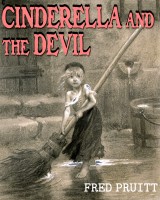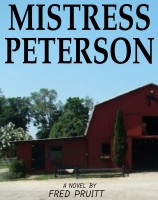 On Sale now!


A multi-volume chronology and reference guide set detailing three years of the Mexican Drug War between 2010 and 2012.

Rantburg.com and borderlandbeat.com correspondent and author Chris Covert presents his first non-fiction work detailing the drug and gang related violence in Mexico.

Chris gives us Mexican press dispatches of drug and gang war violence over three years, presented in a multi volume set intended to chronicle the death, violence and mayhem which has dominated Mexico for six years.
Click here for more information


Meet the Mods
In no particular order...


Steve White
Seafarious
tu3031
badanov
sherry
ryuge
GolfBravoUSMC
Bright Pebbles
trailing wife
Gloria
Fred
Besoeker
Glenmore
Frank G
3dc
Skidmark



Better than the average link...



Rantburg was assembled from recycled algorithms in the United States of America. No trees were destroyed in the production of this weblog. We did hurt some, though. Sorry.
3.236.65.63

Help keep the Burg running! Paypal: