Africa North
Tuaregs will not be used by Saif Qaddafi as a means to political goals: HoR member Hammah
[Libya Herald] The Tuareg House of Representatives member Saleh Hammah (Bakada) said that his people will not be used by Siaf al-Islam Qadaffy as a means to political ends.

Speaking today exclusively to Libya Herald by phone, Hammah, was responding to an alleged attack on the Tuareg people by Saif Qadaffy in a recording widely circulated on social media. In the audio recording purporting to be of Saif Qadaffy, Saif accused the Tuaregs, according to Hammah, of ''treason'' against the Libyan cause and of being in contact with ''foreign agents''.

Hammah is a leading representative of the Libyan Tuareg ethnic minority, being a member of the House of Representatives (HoR) and of the 2015 Skhirat negotiation committee. He does not deny his former friendship with Saif nor the allegiance of his Tuareg people with the former regime. Indeed, he openly admitted that the Tuareg had initially stood by the former regime in opposition to the NATO


...the North Atlantic Treaty Organization. A cautionary tale of cost-benefit analysis....


attack.

However,


a good lie finds more believers than a bad truth...


he now believes that there is no way back for the former regime ‐ through the use of force ‐ and sees dialogue and reconciliation as the only viable political tool for Libya's future.


Posted by: Fred || 08/11/2018 00:00 || Comments || Link || E-Mail|| [6469 views] Top|| File under: Arab Spring
Britain
Photos show Corbyn at graves of Munich Massacre terrorists
British Labour leader Jeremy Corbyn has denied visiting to the graves of the terrorists behind the 1972 Munich Massacre, but photos published by the Daily Mail on Saturday show him at a memorial service for members of the Black September terror organization in Tunisia in 2014.

In photos taken a year before Corbyn was elected as the leader of the Labour Party, he is seen holding a wreath over the grave of Atef Bseiso, the head of intelligence for the Palestine Liberation Organization (PLO), who helped plan the attack at the Munich Olympics, which claimed the lives of 11 Israeli athletes.

Source close to Corbyn insisted to the Daily Mail that the 2014 service he attended commemorated the 47 Palestinians killed in an Israeli air strike on a Tunisian PLO base in 1985.

But the monument for that attack is some 14 meters (45 feet) away from where Corbyn was photographed, in a different part of the complex, according to the Daily Mail.

The photos, which were posted on the Palestinian embassy in Tunisia's Facebook page, show Corbyn also standing near the graves of Black September founder Salah Khalaf, his aide Fakhri al-Omari and PLO chief of security Hayel Abdel-Hamid.

Another photo shows Corbyn apparently joining in prayer while at the graves. An insider insisted the Labour leading was not taking part in the Islamic prayer, but merely "copying the others out of respect," according to the Daily Mail.



Why am I not surprised?
Posted by: g(r)omgoru || 08/11/2018 10:32 || Comments || Link || E-Mail|| [6511 views] Top|| File under:
Caribbean-Latin America
U.S. judge authorizes seizure of Venezuela's Citgo
[HotAir excerpt of WSJ - behind paywall, for now] A U.S. federal judge authorized the seizure of Citgo Petroleum Corp. to satisfy a Venezuelan government debt, a ruling that could set off a scramble among Venezuela's many unpaid creditors to wrest control of its only obviously seizable U.S. asset.

Judge Leonard P. Stark of the U.S. District Court in Wilmington, Del., issued the ruling Thursday. However, his full opinion, which could include conditions or impose further legal hurdles, was sealed. A redacted version is expected to be available at a later date.

Posted by: Frank G || 08/11/2018 14:23 || Comments || Link || E-Mail|| [6491 views] Top|| File under: Commies
China-Japan-Koreas
Thousands in China mosque standoff over demolition plan
The same game they played on private Christian groups.

[IsraelTimes] Protest comes as faith groups that were largely tolerated in the past have seen their freedoms shrink

Thousands of

Moslem

s gathered at a mosque in northwestern China on Friday to protest its planned demolition in a rare, public pushback to the government's efforts to rewrite how religions are practiced in the country.

A large crowd of Hui people, a

Moslem

ethnic minority, began congregating at the towering Grand Mosque in the town of Weizhou on Thursday, local Hui residents told The

News Agency that Dare Not be Named

by phone.
Continued on Page 49
Posted by: trailing wife || 08/11/2018 00:00 || Comments || Link || E-Mail|| [6477 views] Top|| File under: Commies
Europe
EU Boosts Aid for Bosnia to Manage Migrant Influx
[AnNahar] The EU said Friday it will give Bosnia 6 million euros to cope with an influx of migrants colonists crossing the country in hope of reaching Western Europe.

The aid, which comes on top of 1.5 million euros already granted in June, is aimed at helping the poor Balkan country provide housing and other basic services to the thousands of refugees and migrants colonists inside its borders.

The new fund should also help Bosnian authorities to boost efforts against human trafficking and strengthen border control, the EU's delegation in the country said in a statement.

More than 10,000 migrants colonists have entered Bosnia illegally since January, according to the latest government figures, carving a new route through the Balkans.

"About 60 percent of these people, or a little more, have emerged" and crossed into Crotia, an EU member state, said Bosnia's Minister of Security Dragan Mektic.

The rest remain stuck in two northwestern Bosnian towns near the border, with little to no support from the government.

Many have been camping out in parks or abandoned buildings, while the

Red Thingy

and local volunteers have been providing meals and other basic services.

Anger has been mounting in Bihac, one of the main hubs, over the government's poor management of the influx.

Many of the migrants colonists are young men, hailing from Iran and Pakistain.

So far the influx does not compare with the hundreds of thousands of migrants colonists who arrived in Europe

...also known as Moslem Lebensraum...
via the 'Balkans Route' in 2015-16, fleeing war and poverty in the Middle East, Asia and Africa.

That trail, which mostly avoided Bosnia's mountainous terrain, was closed in March 2016.

Yet smaller numbers of people, seeking alternative ways, still cross the region to reach the EU.

In June Bosnia's Mektic accused the EU of refusing to finance a reception center in Bosnia's northwest because it was too close to their border.

But on Tuesday he said the bloc had agreed to "temporarily" fund a center until a better location could be found.

Another reception facility is being planned in a former military barracks in Hadzici, near Sarajevo, with support from The Council of Europe Development Bank.

The Czech Republic said on Tuesday it would provide an additional one million euros to help Bosnian police better patrol their borders.
Posted by: trailing wife || 08/11/2018 00:00 || Comments || Link || E-Mail|| [6468 views] Top|| File under: Moslem Colonists
Iraq
Iraqi cleric "Tater" Sadr wins election vote recount
[IsraelTimes] Former Shiite militia leader gets the go-ahead to form a government after a manual recount, three months after the elections

Nationalist Shiite

holy man
Moqtada Tater al-Sadr


... the Iranian catspaw holy man who was 22 years old in 2003 and was nearing 40 in 2010. He spends most of his time in Iran, safely out of the line of fire, where he's learning to be an ayatollah...


's alliance won Iraq's legislative election in May according to a manual recount, the electoral commission said Friday, paving the way for a government to be formed nearly three months after the polls.

Allegations of fraud prompted the supreme court to order a partial manual recount, but Sadr's joint list with communists will retain all 54 seats it won to become the biggest bloc in Iraq's 329-seat parliament.

The only change resulting from the recount will be an extra seat for the Conquest Alliance of pro-Iranian former paramilitary fighters at the expense of a local Baghdad list.

Conquest Alliance remains in second place but will have 48 seats instead of 47, Iraq's nine-member electoral commission said.

Prime Minister Haider al-Abadi's bloc remains in third with just 42 seats.

After the supreme court officially announces the final results, the outgoing president has 15 days to convene the parliament, which must then elect a new head of state and begin the process for forming a coalition government.

Sadr has already signed a coalition agreement with Shiite Ammar al-Hakim's al-Hikma list, which will stay on 19 seats after the recount, and the secular outgoing vice-president Iyad Allawi


... Iraqi politician, interim Prime Minister prior to Iraq's 2005 legislative elections. A former Ba'athist, Allawi helped found the Iraqi National Accord, which today is an active political party. He survived assassination attempts in 1978, in 2004, and on April 20, 2005. One of these days he won't...


, whose list was comprised largely of Sunnis and secured 21 seats.

The May 12 election saw a record low turnout of 44.5 percent, with long-time political figures pushed out by voters seeking change in a country mired in conflict and corruption.

The recount results come after deadly protests broke out earlier in the summer, with demonstrators angry at water shortages, unemployment and the dire state of public services.

Regular power cuts mean there has been little respite from sweltering summer temperatures and with the national grid providing just a few hours of electricity per day, many Iraqis are forced to pay to use generators through the private sector.

Graft is also seen as a huge problem in a country where citizens argue they fail to benefit from the country's oil wealth.

Officially $40 billion (34 billion euros) has been allocated to the power sector over the past 15 years, but a substantial slice has been siphoned off by corrupt politicians and businessmen who have fronted fake contracts.

In an attempt to quell public anger after more than a month of protests, Abadi sacked four directors in the electricity ministry on Tuesday and moved a number of others.

The decision followed the dismissal last month of electricity minister Qassem al-Fahdawi "because of the deterioration in the electricity sector," the premier's office said at the time.

Kurdistani parties keep all seats after Iraq's largely unchanged recount results


More details, for those looking more closely.

[Rudaw] The independent electoral body for Iraq revealed on Thursday that it found no differences in the number of seats for the top lists in the May 12th parliamentary election, including for all Kurdistani parties.

In Kirkuk, the Patriotic Union of Kurdistan (PUK) secured 6 seats, the Arab Alliance 3, and the Turkmen lists 3, thus no changes from the commission's preliminary figures released in May.

Similarily in Erbil, the Kurdistan Democratic Party won 8 seats, PUK 2, New Generation 2, and 1 each for the Coalition for Democracy and Justice, the Change Movement (Gorran), and the Kurdistan Islamic League (Komal).

The Christian quota seat in Duhok went to Al Rafidain; other parties remain unchanged: KDP won 10 seats and the Kurdistan Islamic Union (KIU) 1.

Sulaimani was also unchanged. The PUK secured 8 seats, Gorran 4, New Generation 2, KIU 1, KDP 1, CDJ 1, and Komal 1.

In Nineveh, the KDP kept its 6 seats. In Saladin and Diyala, the PUK also kept its 1 seat in each respective province.

Muqtada al-Sadr's winning Sayirun Alliance kept its 54 seats. Other top politicians kept their seat totals. Hadi al-Amiri secured 47 on Fatih; Prime Minister Haider al-Abadi won 42 on Nasr, while former PM Nouri al-Maliki took 26 seats as head of the State of Law Coalition.

As the manual recount has been completed, a round of political party appeals will follow. The final and official results will pend a ruling from Iraq's federal court.

Iraq held a parliamentary on May 12. Many parties disputed the results and the Independent High Electoral Commission (IHEC) began a manual recount of ballots.
Posted by: trailing wife || 08/11/2018 00:00 || Comments || Link || E-Mail|| [6619 views] Top|| File under: Govt of Iraq
Science & Technology
"No encryption, no fly" rule proposed for smallsats
Small satellites that have propulsion systems, but don't have encrypted commanding systems, pose a small but real threat of being hacked and endangering other satellites, according to a new study.

That research by a team of graduate students, presented at the AIAA/Utah State University Conference on Small Satellites here Aug. 9, recommended the space industry take steps to prevent the launch of such satellites to avoid an incident that could lead to a "regulatory overreaction" by government agencies.

"We would propose as a policy that, for those cubesats and smallsats that have propulsion, that the industry adopt a 'no encryption, no fly' rule," said Andrew Kurzrok of Yale University.

That recommendation comes as cubesat developers, who once had few, if any, options for onboard propulsion, are now looking to make use of more advanced chemical and electric propulsion systems. Some of those technologies can provide smallsats with large changes in velocity, which can enable major orbital changes.

Kurzrok and colleagues at Stanford University and the University of Colorado modeled several different propulsion systems on a notional 10-kilogram nanosatellite, assuming the spacecraft was in a 300-kilometer orbit and that the propulsion systems accounted for half the spacecraft's mass. The results ranged from the satellite reaching medium Earth orbit altitudes within two hours when using chemical propulsion to passing geostationary orbit in about a year with an electric propulsion system.

The scenario involving the nanosatellite with chemical propulsion is particularly troubling, he said. "What are the abilities within two hours to track that something isn't where it's supposed to be and then warn or take some sort of secondary action?" he said, concluding that the satellite reaching GEO in a year is a much less plausible threat.

The concern, then is a scenario where hackers are able to take control of a satellite and redirect it quickly. Government satellites, as well as many commercial ones, have security measures like encryption that make it unlikely they could be hacked. However, many satellites run by academic institutions don't have such security, often because of funding or technical limitations.

There's been no known case where a smallsat with propulsion has been hacked, but Kurzrok suggested it may be only a matter of time. "If something can be hacked, eventually it will be hacked," he said, based on cybersecurity experiences in other industries. That has serious implications, even in the scenario where the hacking event does no damage to the satellite or other space objects. "The reputational costs to the industry could be significant."

That led to his recommendation that small satellites with propulsion be required to have encrypted command systems. That could be done through industry self-regulation, with launch providers ensuring that the satellites they launch comply with this rule, or provisions in contracts by satellite propulsion providers requiring their systems only be used on satellites with encrypted communications systems.

"This is actually a situation that is ripe for industry self-regulation," he said. "It's not worth one risky launch that will risk the rest of your manifest if there is a regulatory overreaction if something goes wrong."


Posted by: 3dc || 08/11/2018 00:00 || Comments || Link || E-Mail|| [6469 views] Top|| File under:
Syria-Lebanon-Iran
Iran said to test ballistic missile for first time in more than a year
[IsraelTimes] US officials say Fateh-110 was fired during a military exercise last weekend, held as Trump reintroduced economic sanctions on Tehran

Iran carried out a ballistic missile test last week for the first time in 2018, US officials were quoted saying late on Friday.

The test of the Iranian Fateh-110 short-range ballistic missile was carried out at the Strait of Hormuz during a naval exercise in which at least 50 small ships took part, Fox News reported. According to the report, the missiles flew "shore to shore" for more than 160 kilometers (100 miles) over the Strait of Hormuz to a site in the desert.

While the US military knew of Iran's naval activity in the region, the missile test detected by US spy satellites had not been previously reported.

The missile launch test is the first known test of the Fateh-110 in over a year. Last time such a missile was launched by Iran was in March, 2017.

Iran's Revolutionary Guard Corps announced last weekend it had completed a "successful" naval exercise in the Persian Gulf, which was seen in the West as a provocation in response to the US reimposition of sanctions on Tehran.

The timing was unusual, as the exercise appeared to be similar in scale and nature to an annual drill that ordinarily takes places later in the year, in the autumn.

The vessels taking part in the exercise were mostly small attack boats, and there were no interactions reported with US ships in the strait, one of the world's most important oil shipping lanes.

In a statement regarding the drill, Captain Bill Urban, the US military's Central Command

front man

, said the US was "aware of an increase" in Iranian naval operations in the Gulf, the Strait of Hormuz and the Gulf of Oman.

"We are monitoring it closely, and will continue to work with our partners to ensure freedom of navigation and free flow of commerce in international waterways," Urban said.

The Fateh-110 test launch came in the same week as US President Donald Trump


...New York real estate developer, described by Dems as illiterate, racist, misogynistic, and what ever other unpleasant descriptions they can think of, elected by the rest of us as 45th President of the United States...


signed an executive order to restore nuclear-related sanctions on Tehran, increasing economic pressure on the country. Trump withdrew from the landmark P5+1 nuclear agreement with Iran in May, paving the way for sanctions to be reimposed.

Other signatories of the 2015 JCPOA opposed the America withdrawal from the landmark pact, and Russia and China criticized the reimposition of nuclear-related sanctions on Iran, arguing that Tehran had kept its part of the very bad deal.

Iranian leaders have threatened several times in recent weeks to close the Strait of Hormuz in retaliation for the renewal of sanctions.

US officials in recent years have accused both the regular Iranian navy and the IRGC of routinely harassing American warships in the Gulf.

But so far this year, there have been no such incidents.

The IRGC is a paramilitary force that answers directly to the Islamic Theocratic Republic's supreme leader, Ayatollah Ali Khamenei.

In January 2016, the Iranians briefly captured the crew of two small US patrol boats that strayed into Iranian waters.
Posted by: trailing wife || 08/11/2018 00:00 || Comments || Link || E-Mail|| [6470 views] Top|| File under: Govt of Iran
Who's in the News
28
[untagged]
6
Commies
4
Islamic State
2
Taliban
1
Govt of Iran
1
Govt of Iraq
1
Govt of Syria
1
Hamas
1
Houthis
1
Arab Spring
1
Moslem Colonists
1
Sublime Porte
1
al-Nusra
Bookmark
E-Mail Me
The Classics
The O Club
Rantburg Store
The Bloids
The Never-ending Story
Thugburg
Gulf War I
The Way We Were
Bio
Merry-Go-Blog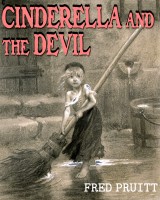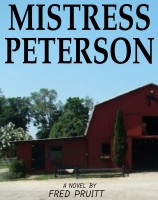 On Sale now!


A multi-volume chronology and reference guide set detailing three years of the Mexican Drug War between 2010 and 2012.

Rantburg.com and borderlandbeat.com correspondent and author Chris Covert presents his first non-fiction work detailing the drug and gang related violence in Mexico.

Chris gives us Mexican press dispatches of drug and gang war violence over three years, presented in a multi volume set intended to chronicle the death, violence and mayhem which has dominated Mexico for six years.
Click here for more information


Meet the Mods
In no particular order...


Steve White
Seafarious
Pappy
lotp
Scooter McGruder
john frum
tu3031
badanov
sherry
ryuge
GolfBravoUSMC
Bright Pebbles
trailing wife
Gloria
Fred
Besoeker
Glenmore
Frank G
3dc
Skidmark
Alaska Paul



Better than the average link...



Rantburg was assembled from recycled algorithms in the United States of America. No trees were destroyed in the production of this weblog. We did hurt some, though. Sorry.
44.200.30.73

Help keep the Burg running! Paypal: