Afghanistan
Afghanistan dismiss skills endorsement of Taliban chief by Pakistan's Sami-ul-Haq
[Khaama (Afghanistan)] An influential Pak religious scholar who was once labeled as the 'Father of Taliban' has endorsed the war skills of the newly-appointed Taliban chief.

The Afghan defense officials dismissed the skills endorsement by Sami-ul-Haq and said the Mullah Haibatullah Akhundzada


...Deputy to Taliban supremo Mullah Akhtar Mansour...


is neither a religious

holy man

nor he has skills in military.

A

front man

for the Ministry of Defense Dawlat Waziri said Mullah Akhundzada would not kill the civilians if he was a military expert and had religious knowledge.

Sami-ul-Haq warned that Afghanistan would see a surge in violence following the ascension of new Taliban leader Mullah Haibatullah.

"Those who think that Haibatullah is a mere

holy man

and a seminary preacher will soon bear witness to his skill as a

krazed killer

commander," he told Dawn after a Defence of Pakistain Council (DPC) meeting in the capital on Monday.

He blamed the United States for the persistent violence and said "It was America that resorted to violence again; the

liquidation

of Mullah Mansour is nothing short of murder."

Mullah Mansoor was killed in a drone strike in Balochistan



...the Pak province bordering Kandahar and Uruzgun provinces in Afghanistan and Sistan Baluchistan in Iran. Its native Baloch propulation is being displaced by Pashtuns and Punjabis and they aren't happy about it...


province of Pakistain last month as he was travelling reportedly from Iran.

The Taliban group announced the appointment of Mullah Akhundzada as its new chief shortly after the death of Mullah Mansoor was confirmed.


Posted by: Fred || 06/03/2016 00:00 || Comments || Link || E-Mail|| [184 views] Top|| File under: Taliban
Britain
Police: Anti-Islamic march through Rotherham will be allowed
[StarUK] A 'silent march' through Rotherham by an anti-Islamic group will be allowed to proceed this weekend, police have confirmed.

South Yorkshire Police said the 'criteria required to prevent a procession' has not been met after an open letter was sent by representatives of the local Muslim community asking the force's interim chief constable Dave Jones asking for the march to be cancelled.

The Pegida group, led by English Defense League founder Tommy Robinson, plans a 'silent walk' in Rotherham on Saturday afternoon to protest the town's child sexual exploitation scandal. The march will follow speeches outside the town hall.

Local councilors, business owners and groups such as British Muslim Youth, the Rotherham Muslim Community Forum and the Rotherham Council of Mosques had signed a letter calling for the march to be cancelled - citing fears over racial tensions.
Posted by: ryuge || 06/03/2016 00:00 || Comments || Link || E-Mail|| [277 views] Top|| File under:
Caucasus/Russia/Central Asia
Kazakh court sentences man for belonging to banned Islamist group
[RFE/RL] A court in Astana, the Kazakh capital, has sentenced a local resident to nine months in prison for his membership in a banned Islamist group. The Sary Arqa District Court on June 2 found Murat Taqaumov guilty of being a member of the Tablighi Jamaat and sentenced him the same day. Taqaumov pleaded not guilty and promised to appeal the sentence.

In February, the same court found five local residents guilty of being members of the same group and sentenced them to prison terms of between 1 and 2 years.

Tablighi Jamaat is officially banned in Kazakhstan, Russia, Uzbekistan, and Tajikistan.
Posted by: ryuge || 06/03/2016 00:00 || Comments || Link || E-Mail|| [238 views] Top|| File under: Tablighi Jamaat
France to Take 400 Refugees per Month
[An Nahar]

La Belle France

will accept 400 refugees per month from Greece as part of the EU relocation deal it signed last year, Interior Minister Bernard Cazeneuve said Thursday.

"This week, as part of the relocation, 97 additional refugees have arrived in

La Belle France

coming from Greece and

Italia

," Cazeneuve said in a statement, adding that another 253 were due to arrive next week.

The relocation forms part of an EU-wide agreement signed last summer to reduce the pressure on frontline states.

A total of 160,000 refugees were due to be shared around the EU's member states, including 30,000 to

La Belle France

.

But most countries have fallen far short of their obligations under the agreement, with

La Belle France

taking only 500 people since the deal was signed.

Across the EU, barely 2,000 people have been relocated under the scheme, while more than a million arrived as refugees in Europe last year.

Most of the refugees being relocated to

La Belle France

this week are Eritrea


...is run by the People's Front for Democracy and Justice (PFDJ), with about the amounts of democracy and justice you'd expect from a party with that name. National elections have been periodically scheduled and cancelled; none have ever been held in the country. The president, Isaias Afewerki, has been in office since independence in 1993 and will probably die there of old age...


n, Iraqi and Syrian, and would be housed in welcome centers or "adequate housing" while their asylum claims are processed, Cazeneuve said.



La Belle France

has struggled to house asylum seekers, with many setting up makeshift camps around the capital in recent months.



Gay Paree

Mayor Anne Hidalgo said Tuesday she wants to create a camp to provide proper accommodation for refugees and ease the pressure on housing centers.


Posted by: Fred || 06/03/2016 00:00 || Comments || Link || E-Mail|| [241 views] Top|| File under:
The Grand Turk
Israel minister says Turkey deal near completion
An Israeli minister close to Prime Minister Benjamin Netanyahu said June 2 that nearly all outstanding issues for a reconciliation agreement with Turkey had been finalised by both sides.

"I'd say we've successfully finished dealing with 90 percent of the topics," Energy Minister Yuval Steinitz said in a radio interview. Steinitz's remarks were the latest in a long series of iterations from both sides implying a deal was imminent to end the rift between the former allies.

The relationship between Turkey and Israel was severely strained after the Gaza-bound Mavi Marmara vessel was raided by Israeli commandos in 2010, killing nine Turkish and one Turkish-American citizen on board. Israel apologised to Turkey in 2013, in what many thought would trigger a warming in ties, but tensions soared again the following year when Israel launched a military offensive in Gaza.

After years of bitter accusations and inflammatory rhetoric, the two sides held secret talks in December to seek a rapprochement, with another round taking place in February in Geneva.

Pressed by 103FM radio to say when he thought a deal might be completed, Steinitz said he hoped "in the coming weeks."

"There is a huge interest on both sides -- a strategic interest and an energy-related and economic one," he said.

The minister added that the passing in Israel of a long-debated agreement aimed at enabling the export of some of the country's natural gas to Turkey and Europe would help speed up a deal.

On May 31, Turkish President Recep Tayyip Erdoğan said that they had "made some proposals" on ways to ease the shortage of electricity and water in Gaza.

Turkey has repeatedly insisted on three conditions for normalisation: the lifting of the Gaza blockade, compensation for the aid ship victims and an apology for the incident. Israel has already apologised and negotiations appear to have made progress on compensation for the victims of the raid. The Gaza blockade has been the main hurdle.


Bad idea if the Israelis cave in on that one.

Which is why they haven't closed the deal each time they get this far. Ending the blockade is the only thing President Erdogan wants, other than to utterly humiliate those uppity Jews who flout Allah's will by not surrendering.
Posted by: Steve White || 06/03/2016 00:00 || Comments || Link || E-Mail|| [367 views] Top|| File under:
Turkish intel 'closely watching' anti-ISIL operation near its border
Turkish intelligence and military units are closely watching a U.S. and Syrian opposition operation in Manbij, a key spot held by the Islamic State of Iraq and the Levant (ISIL) near Syria's border with Turkey, President Recep Tayyip Erdoğan has said, adding that the move was largely being carried out by Arabs rather than Kurdish forces.


The Kurds have something else planned...

Speaking at a joint news conference with Kenyan President Uhuru Kenyatta in Nairobi, Erdoğan said around 3,000 men under the Syria Democratic Forces (SDF) were joining the operation and that some 2,500 of them were Arabs, while around 450 were from the Kurdish People's Protection Units (YPG), the armed wing of the Democratic Union Party (PYD) in Syria.

Turkey claims the PYD is linked to the outlawed Kurdistan Workers' Party (PKK) and wants its U.S. ally to cease cooperating with it, but Washington has not signaled that it will end cooperation with the group in the fight against ISIL.

"What we have been told is that the YPG will predominantly act as a logistical force here and the main force will be Arabs," Erdoğan said.

"We are monitoring what is being done in this process through our own intelligence network and command chain. We will see," he said when asked about the YPG's role.

Washington informed Ankara of the Manbij operation, a point beyond the range of Turkish artillery.

Syrian militias vowed on June 2 to drive ISIL from Manbij and surrounding areas and urged civilians there to stay away from militant positions that would be targeted in the campaign.

"We confirm that this campaign will continue until the liberation of the last inch of the land of Manbij and its rural areas," said a joint statement in the name of the SDF and the allied Manbij Military Council.

The statement was read out on the banks of the Euphrates River by Manbij Military Council commander Adnan Abu Amjad.

"We urge our people in the city of Manbij to stay away from all centers and positions where the Daesh terrorists are present because they will be military targets for our forces. We call on them to take measures to ensure their safety," he said, using an Arabic acronym for ISIL.

"We also call on our people in Manbij to offer support and help to our forces," said Abu Amjad. He said the Manbij military council represented all the area's ethnic groups, which he listed as Arabs, Kurds, Turkmen and Circassians.

The statement said control would be handed to a civilian council after the town was freed.

"Oh brave people of Manbij, our forces are coming to liberate you from the shackles of the Daesh terrorist torturers," it said.

The council due to manage the city's civilian affairs was set up in May in the town of Sarrin, said Sheikh Farouk al-Mashi, head of the council. Sarrin was captured by the YPG from ISIL last year.

A plan to airlift supplies to besieged towns in Syria, meanwhile, has been finalized but Russia and others are concerned about the safety of aid workers, and Damascus government approval is needed for the risky operation, a senior U.N. official said on June 2.

"Air drops...remains an option if land deliveries do not go through," Ramzy E. Ramzy, U.N. deputy special envoy for Syria, told reporters after the U.N. humanitarian task force met a day after the passing of a June 1 target for starting air drops.

"I don't think it's imminent but I think the process that will lead to air drops has already started," Ramzy said. "It is not just the Russians who are concerned about security, it is an issue that has to be resolved in a way that allows this to go ahead."
Posted by: Steve White || 06/03/2016 00:00 || Comments || Link || E-Mail|| [203 views] Top|| File under: Islamic State
India-Pakistan
PTI's Naeemul Haque defends calling Mullah Mansour 'martyr'
[DAWN] Pakistain Tehrik-e-Insaf
...a political party in Pakistan. PTI was founded by former Pakistani cricket captain and philanthropist Imran Khan. The party's slogan is Justice, Humanity and Self Esteem, each of which is open to widely divergent interpretations....
(PTI)

front man

Naeemul Haque on Thursday defended his stance over calling Afghan Taliban chief Mullah Mansour a 'martyr'.

"Fighting to liberate your homeland is a just cause," Naeem told Dawn.com, a day after he spoke on a television show and called the head of the outlawed Taliban a 'martyr'.

The PTI

front man

told Dawn.com he believes 'shaheed' (martyr) is a "political term" and even Indian

Moslem

soldiers killed in Kargil


... three months of unprovoked Pak aggression, over 4000 dead Paks, another victory for India ...


by Pak forces were called 'shaheed'.

He justified his position by saying that till a few weeks ago Pak authorities were talking to the same Afghan Taliban in Murree in the presence of American and Afghan officials.
Posted by: Fred || 06/03/2016 00:00 || Comments || Link || E-Mail|| [231 views] Top|| File under: Govt of Pakistan
No evidence of Pakistan govt involvement in Pathankot attack: Indian NIA chief
[DAWN] Director General of India's National Investigation Agency (NIA) Sharad Kumar on Thursday said there is no evidence of Pakistain government's involvement in the attack on Indian Air Force base in Pathankot.

Talking to CNN News18, Kumar said that there is no evidence to show that Pak government was involved or helping any individual involved in the Pathankot attack.

"Investigation so far does not point to any inside hand," said the NIA chief when questioned by the host of any Pak government's involvement.

Kumar, however, accused Jaish-e-Muhammad (JeM) and its chief Masood Azhar for carrying out the attack, a claim oft repeated after the attack,

"We have sufficient and stringent evidence against Masood Azhar and his brother Rauf Azhar. We will include those in our charge sheet," the DG NIA told CNN News18.

Kumar added Indian investigation team is now looking forward to visiting Pakistain and is waiting for approval from the Pak government, adding that the agency will file a chargesheet in this case whether Pakistain allows the Indian team a visit or not.


Posted by: Fred || 06/03/2016 00:00 || Comments || Link || E-Mail|| [214 views] Top|| File under: Govt of Pakistain Proxies
Israel-Palestine-Jordan
In Gaza meet, Hamas, IS in Sinai said to discuss cooperation
[IsraelTimes] Top Islamic State commander reportedly promises to aid smuggling at Egyptian border in exchange for advanced weapons

Top Islamic State
...formerly ISIS or ISIL, depending on your preference. Before that al-Qaeda in Iraq, as shaped by Abu Musab Zarqawi. They're very devout, committing every atrocity they can find in the Koran and inventing a few more. They fling Allah around with every other sentence, but to hear the pols talk they're not really Moslems....
commander in Sinai Shadi Al-Menii met with

Hamas, always the voice of sweet reason,

officials in

Gazoo

Thursday in order to discuss cooperation between the two terrorist groups, according to a Channel 2 report.


It's pretty bad when even a local television station has spies in Hamas's inner circle.

Al-Menii, who belongs to one of the Bedouin tribes in the north of the Sinai peninsula, fled to the

Gazoo

Strip in May of 2015 after his organization attacked a military base and killed an Egyptian soldier, Haaretz reported. A bounty worth one million Egyptian pounds was placed on his head.

According to Channel 2, Al-Menii's branch of IS in Sinai were to help Hamas operatives smuggle arms into the strip via tunnels in return for sophisticated weapons.

Israeli officials have often claimed that there is a quiet cooperation between Hamas and IS in Sinai. In July 2015 former defense minister Moshe Ya'alon said Hamas had joined forces with IS

turbans

fighting the Egyptian army in Sinai, Haaretz reported.

"There exists a cooperation between Hamas in

Gazoo

and IS in Sinai," Ya'alon said.

"In the [

Gazoo

] Strip, Hamas is fighting IS offshoots, but on the other hand, [Hamas] is cooperating with IS in the Sinai peninsula in their offensive against the Egyptian army.
Posted by: trailing wife || 06/03/2016 00:00 || Comments || Link || E-Mail|| [191 views] Top|| File under: Hamas
After slew of cyber-strikes, BDS movement points finger at Israel
[IsraelTimes] Report says attacks had 'sophistication and commitment,' notes that unidentified Israeli rights group was also

The international movement calling for a boycott against Israel said Thursday its website was repeatedly attacked earlier this year, and raised suspicions that Israel was behind the attacks.


Maybe it was Anonymous, or some script kiddies got their IP wrong...Not every bad thing that happens is the fault of the Joooooos, donchaknow.

The BDS (boycott, divestment and sanctions) movement released a report Thursday showing that its main website suffered six attacks in February and March. The denial of service attacks, which work by flooding a target website with bogus traffic, knocked out the BDS website for several hours at a time.
The report, compiled by nonprofit online security service eQualit.ie, said the attacks had a level of "sophistication and commitment" it normally does not see. It also noted that an unidentified Israeli human rights
...not to be confused with individual rights, mind you...
group had been attacked at the same time, indicating there was a "common adversary."


B'tselem? J Street? That group of Ultra-orthodox Jews who think Israel ought not exist?

Assigning responsibility for cyber-attacks is notoriously difficult and the report didn't speculate on who might be behind the rogue traffic.


"It appears to come from the computer on your desk, sir, but we'll understand if you don't want that in the final report."

In a statement, the BDS movement said the "advanced technology used in the attacks and the size of the botnets involved may show that Israel was directly involved" but it offered no hard evidence.

Israeli cyber-security expert Gilad Yoshi said such attacks do not cause serious damage, adding it was unlikely a government was behind them.

"These are not high-level attacks," said Yoshi, an expert at the electronic defense training company CyberGym.

BDS calls for boycotts, sanctions and divestment from Israel in what it calls a nonviolent struggle against occupation. Israel says BDS's goal is to destroy the country, and it has identified the movement as a serious threat.


Has Guccifer been playing with the FBI computer again, displaying his mad skillz?

Jerusalem has earmarked funds for Israeli tech companies for digital initiatives aimed at gathering intelligence on activist groups and countering their efforts.

Initiatives are largely being kept covert. Participants at one recent invite-only forum, held on the sidelines of a cyber technology conference, repeatedly stood up to remind people that journalists were in the room.

Israel's Ministry of Strategic Affairs, which is spearheading the government's battle against BDS, was reviewing Thursday's report and had no immediate comment.


"Hahahahahaha ... No, of course that's not a comment, we haven't read the report yet."


Despite BDS, Israeli firms enjoy a foreign investment boom


What's the opposite of schadenfreude?
Posted by: trailing wife || 06/03/2016 00:00 || Comments || Link || E-Mail|| [469 views] Top|| File under:
Southeast Asia
NPA says capture of police chief part of war on drugs
[Inquirer] In the wake of Philippine president-elect Rodrigo Duterte's orders for a brutal campaign to end the drug menace, communist guerrillas on Thursday said an attack it launched against Governor Generoso town in Davao Oriental province was an anti-drug operation. The Maoist guerrillas took captive the town's police chief during the attack.

New People's Army spokesman Rigoberto F. Sanchez said the raid was conducted after the NPA received repeated reports that the coastal town had become a major entry point for illegal drugs in the region and that the trafficking was being protected by authorities.

Sanchez said, "The NPA targeted the municipal police station based on the people's popular demand to punish the protectors of rampant drug trafficking in the area."

The guerrillas also seized 11 firearms from the police armory.

Sanchez said the NPA took action because local officials had done nothing to stop drug trafficking in the province.

The NPA statement said Davao Oriental Gov. Cora Malanyaon and Rep. Nelson Dayanghirang are aware of the problem. It said, "Their silence and inaction on this only confirm the masses' belief in the officials' unholy alliance with drug syndicates."

Sanchez said the NPA had planned to raid a "shabu" laboratory in Governor Generoso but the military intervened. He said guerrillas who took captive the town police chief, Arnold Olgachen, found shabu in the police chief's possession.

Sanchez said Olgachen was being treated as a "prisoner of war." He said "medical officers of the Red army have assured his (Olgachen's) good health."

He warned against attempts to rescue Olgachen, saying this would endanger the police officer's life.

Duterte has urged the militants to free Olgachen. On Tuesday, he said, "May I ask them, now, if they are listening, release the chief of police. If he has not done anything wrong, release him immediately."

Duterte said he was willing to pick up Olgachen in rebel territory.
Posted by: ryuge || 06/03/2016 00:00 || Comments || Link || E-Mail|| [240 views] Top|| File under: Commies
Syria-Lebanon-Iran
Photo of Hezbollah's rising star uncovered
[Ynet] Talal Hamia, head of Unit 910, Hezbollah's foreign operations unit, was published for first time; he is expected to be promoted as a result of the killing of Mustafa Badr al-Din.

The first ever photo of Talal Hamia, the head of Hezbollah's foreign operations unit - Unit 910- and whose name is linked with the attack on the Jewish community building in Buenos Aires in 1994, was published online Thursday.


And there he is, all unhealthy eyes and sullen expression.

Hamia was recently mentioned as someone who is likely to be promoted to a more central role following the death of the senior Hezbollah leader Mustafa Badr al-Din in Damascus .

It was Ronen Solomon, the intelligence analyst for Intelli Times which closely monitors Hezbollah, who came upon the picture.

Hamia, who comes from Baalbek in

Leb

's Bekaa Valley, is considered one of the veteran commanders of Hezbollah's military wing. According to reports in recent years, based on intelligence sources, he in effect replaced Badr al-Din after the International Court included the latter on the indictment regarding the murder of former Lebanese Prime Minister Rafik Hariri.

Similar to Badr al-Din, Hamia is also a mysterious figure. His name has been linked to the planning of terrorist attacks perpetrated by Hezbollah abroad. In 2012, the US Treasury Department placed sanctions on him.

In a recent publication of Asharq Al-Awsat, an Arabic language newspaper published in London, reported the person to replace Badr al-Din - who served as a senior figure in Hezbollah's military wing and the commander of the terrorist organization in Syria - is Mustafa Mughniyeh, Imad Mughniyeh's eldest son, who was killed Damascus in 2008. But the credibility of the report is in doubt as the newspaper, owned by Soddy Arabia


...a kingdom taking up the bulk of the Arabian peninsula. Its primary economic activity involves exporting oil and soaking Islamic rubes on the annual hajj pilgrimage. The country supports a large number of princes in whatcha might call princely splendor. When the oil runs out the rest of the world is going to kick sand in the Soddy national face...


, is known for its biased coverage against Iran and Hezbollah. virtue of being owned by a Saudi.
Posted by: trailing wife || 06/03/2016 00:00 || Comments || Link || E-Mail|| [336 views] Top|| File under: Hezbollah
Syria's Kurds Change Direction of Battle from Raqqa to Manbij
Beirut-The Syrian Democratic Forces (SDF) amended their plan to control the stronghold of ISIS in Syria's Raqqa by crossing the eastern bank of the Euphrates River in the direction of Manbij city, one of the main strongholds of the organization in the eastern countryside of Aleppo.

The majority Kurdish SDF launched on Wednesday one of its largest military operations against ISIS, supported by the United States and in coordination with Russia. This operation stretches across 70 kilometers and separates the areas controlled by ISIS in the eastern rural area of Aleppo.

A Kurdish military source close to the operation told Asharq Al-Awsat that this operation is important because it cuts off reinforcements and connection lines between the leaders and members of ISIS in Raqqa from the countryside of north Aleppo, and later, besieges them in small geographic areas stretching along the deep Syrian territories to the border lines with Turkey.

The Kurdish military source added: "This operation separates Raqqa from its last artery," after the SDF has controlled a large area of reinforcement lines from Iraq to the rural area of Hassaka.

Head of the Syrian Observatory for Human Rights Rami Abdelrahman told Asharq Al-Awsat: "This operation is the largest. It is a U.S.-Russian operation in Syria to defeat ISIS."

Abdelrahman said this new military expansion would start from the west, at the back of the western strip of the Euphrates River, and not from the south, in the direction of Raqqa. He added that this expansion would not get near the borderline with Turkey due to previous sensibilities with Ankara.

"The Kurds will profit enormously by moving to Manbij," he said.

"There is a big possibility that the battle starts from the side facing Afreen in the direction of the eastern part of the rural area of Mareh, and from the north, in the direction of Tal Jabreen," Abdelrahman added.

Sources from the SDF in Afreen asserted to Asharq Al-Awsat that "talks started between factions of the Syrian opposition besieged in Mareh and the Syrian Democratic Forces to allow the latter to enter Mareh and join the opposition forces to confront ISIS and expel it from the city."

Carter says ISIS used Manbij to plot against U.S., Europe, Turkey

[Ynet] ISIS fighters have used the northern Syrian city of Manbij as a base to hatch plots against Europe, The Sick Man of Europe Turkey


...the only place on the face of the earth that misses the Ottoman Empire....


and the United States, necessitating a US- backed offensive against it, US Defense Secretary Ash Carter said on Thursday.

US officials disclosed to

Rooters

this week that thousands of US -backed fighters in Syria were launching an offensive to capture a swath of land known as Manbij pocket after weeks of quiet preparations.

Carter, who was en route to a regional security meeting in Singapore, told

news hound

s the Arab-led force, which the United States was supporting, was moving towards Manbij city.
Posted by: badanov || 06/03/2016 00:00 || Comments || Link || E-Mail|| [206 views] Top|| File under: Islamic State
Who's in the News
32
[untagged]
13
Islamic State
5
Taliban
2
Govt of Pakistan
2
Salafists
2
Commies
1
Ansar Bayt al-Maqdis (IS)
1
Govt of Pakistain Proxies
1
Hamas
1
Hezbollah
1
Tablighi Jamaat
1
Thai Insurgency
1
Abu Sayyaf
1
al-Qaeda in Arabia
1
al-Qaeda in Pakistan
1
al-Shabaab
1
Ansar al-Sharia
Bookmark
E-Mail Me
The Classics
The O Club
Rantburg Store
The Bloids
The Never-ending Story
Thugburg
Gulf War I
The Way We Were
Bio
Merry-Go-Blog
Hair Through the Ages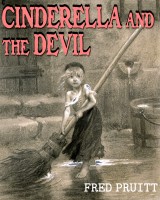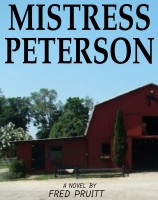 On Sale now!


A multi-volume chronology and reference guide set detailing three years of the Mexican Drug War between 2010 and 2012.

Rantburg.com and borderlandbeat.com correspondent and author Chris Covert presents his first non-fiction work detailing the drug and gang related violence in Mexico.

Chris gives us Mexican press dispatches of drug and gang war violence over three years, presented in a multi volume set intended to chronicle the death, violence and mayhem which has dominated Mexico for six years.
Click here for more information


Meet the Mods
In no particular order...


Steve White
Seafarious
Pappy
lotp
Scooter McGruder
john frum
tu3031
badanov
sherry
ryuge
GolfBravoUSMC
Bright Pebbles
trailing wife
Gloria
Fred
Besoeker
Glenmore
Frank G
3dc
Skidmark
Alaska Paul



Better than the average link...



Rantburg was assembled from recycled algorithms in the United States of America. No trees were destroyed in the production of this weblog. We did hurt some, though. Sorry.
3.223.3.101