Africa Horn
Blame game over Westgate attack
[Daily Nation (Kenya)] Rivalry among security agencies and lack of clear command lines badly affected the response to the terrorist attack on the Westgate Mall, the Nation has established.

Jurisdictional differences appear to have extended to blame games among security agencies, as Kenya recovers from its worst terror attack since the 1998 bombing of the Embassy of the United States of America in Nairobi.

Various units of the Kenya Police and the Kenya Defence Forces played key roles in the rescue operation after a band of

forces of Evil

linked to Somalia-based Al-Shabaab



... Somalia's version of the Taliban, functioning as an arm of al-Qaeda...


attacked the shopping mall on Saturday and killed dozens before holding an unknown number hostage inside the up-market complex.

Inquiries by the Nation indicate that a coordinated rescue mission was badly delayed because of disputes between the Kenya Police and KDF officers commanding their units on the ground.

A reconstruction of the rescue mission indicates that a team from the Recce General Service Unit of the Kenya Police early in the rescue operation made its way into the mall and secured most of it, pinning down the

forces of Evil

at one end around Nakumatt Supermarket and Barclays Bank.

Rooftop parking

However,


some men learn by reading. A few learn by observation. The rest have to pee on the electric fence for themselves...


the team pulled out after its commander was fatally shot in 'friendly fire' following the arrival of a KDF unit.

Also pulling out at the same time was a small group of

coppers

from various units and armed civilians, who were the first to enter the mall from the rooftop parking and the front entrance and led hundreds of shoppers to safety.

The pullout left a vacuum that apparently allowed the

forces of Evil

to regroup and move through the mall slaughtering many captives.

It also allowed the

forces of Evil

to deploy heavy-calibre machine guns that they had not used in the earlier shootout.

It took prolonged consultations that also involved State House before President Kenyatta publicly announced that Inspector-General of Police David Kimaiyo was in charge.

However,


a woman is only as old as she admits...


it was also decided that KDF Special Forces would be the ones to conduct the actual assault on the terrorists, while the GSU and other police units ringed the mall.

The soldiers and their commanders on the ground only answered to KDF chief General Julius Karangi rather than to the police boss, which also complicated the operation.
The teams also appeared to have had different aims. One officer involved said that some units had a priority to locate and rescue a specific group of VIPs.

Barely an hour after the attack, the GSU squad had taken control of almost 70 per cent of the building after moving in to reinforce the small group of

coppers

, who were the first to enter the building.

The KDF Special Forces came in later to spearhead the operation, with the GSU forming the second inner cordon in the mall behind the army units from the 20 Para Battalion and Maroon Commandos.

The rivalry is understood to have extended to communication on how the public would be informed of the progress of the operation.

As Parliament promised to demand answers from all units involved, it also emerged on Wednesday that the police had been given advance intelligence on the planned terrorist attack, but failed to act.

The Parliamentary Defence Committee Thursday summoned all security chiefs -- including National Intelligence Service boss Michael Gichangi--to appear before it next week. The sessions are expected to be dominated by buck-passing.
Posted by: Fred || 09/27/2013 00:00 || Comments || Link || E-Mail|| [6465 views] Top|| File under: al-Shabaab
Security chiefs hard-pressed to explain how powerful explosives entered Kenya
[Daily Nation (Kenya)] The country's security agencies are on the spot over embarrassing security lapses that led to the deadly terrorist attack that killed 67 people, including civilians, security forces and at least five terrorists.

Also likely to come under serious scrutiny are the all-too obvious contradicting statements issued by senior government officials suggesting a deliberate campaign of misinformation or bungling by the government in a bid to down-play the magnitude of the terror attack.


Posted by: Fred || 09/27/2013 00:00 || Comments || Link || E-Mail|| [6461 views] Top|| File under: al-Shabaab
Sudan denies president called off UN trip
[Al Ahram] Sudan's foreign ministry denied Thursday that President Omar Al-Bashir, who faces an international arrest warrant, has called off a trip to New York to address the United Nations


...a lucrative dumping ground for the relatives of dictators and party hacks...


General Assembly.

"The foreign ministry denies reports from news agencies citing a UN

front man

that the president of the republic has decided not to attend the UN General Assembly," state news agency SUNA reported.

It urged the US government "to respect its obligations and issue visas to President Omar Al-Bashir and the delegation accompanying him to New York."

The US embassy in Khartoum has delayed granting the visas, the foreign ministry said.

With violent protests sweeping Sudan over oil price rises, a UN

front man

in New York said Wednesday that Foreign Minister Ali Karti would address the world body on Friday in place of Bashir.

The
International Criminal Court


... where Milosevich died of old age before being convicted ...


has urged the United States to arrest Bashir who is wanted by the court in The Hague on 10 counts of war crimes, crimes against humanity and genocide in Sudan's Darfur conflict.

Under international accords, the United States would not be entitled to refuse Bashir a visa, but the Sudanese leader could be jugged
Please don't kill me!
on arrival in New York.
Posted by: Fred || 09/27/2013 00:00 || Comments || Link || E-Mail|| [6480 views] Top|| File under: Govt of Sudan
Sudan's Arab Spring? Public anger rises against Bashir, again
[Al Ahram] Sudanese President Omar Al-Bashir entered a new societal confrontation this week after the government suspended subsidies on petroleum products, as if problems with neighbouring Juba and Darfur and the
International Criminal Court


... where Milosevich died of old age before being convicted ...


(ICC) arrest warrant against Al-Bashir were not enough to shake the regime's stability.

Tyres were burned, and anti-government slogans were chanted as hundreds of demonstrators took the streets of Sudan to express rejection to a decision influencing their day-to-day lives.

Those scenes cannot be regarded as unique for the people of Sudan, for a wave of wide-range demonstrations against price hikes and austerity measures adopted by government hit Khartoum in 2012.

The government succeeded in containing, through security channels, and arresting hundreds of protesters. Student-led protests also emerged in 1994 against the same cause.

This time, analysts left room for anger to rise, or probably for the regime to collapse, against Al-Bashir who seized power in 1989 after staging a military coup.

Don't play on economy strings

The consequences of the government move appeared unaffordable, more than the decision itself. Oil prices reached 20.8 Sudanese pounds ($4.71) a gallon from 12.5 ($2.83), while diesel became worth 13.9 pounds ($3.15) instead of 8.5 pounds ($1.93).

On Tuesday, a day after the decision, furious protesters stormed the ruling National Congress Party headquarters in the city of Omdurman. "I saw the building's three floors on fire as people fled," a witness told AFP, saying many were carrying looted furniture. However,


some men learn by reading. A few learn by observation. The rest have to pee on the electric fence for themselves...


there were no reports of human casualties.

Hundreds of protesters took the streets of cities of Omdurman, Khartoum, Nyala, and Wad Madani.

Protesters shouted "Freedom, Freedom!" and "The people want the fall of the regime!" Meanwhile,
...back at the palazzo, Count Guido had been cornered by the banditti...
police forces fired teargas and buckshot and beat them with clubs to disperse the protests, according to eyewitnesses.

Moez Ali, a Sudanese political commentator and blogger, spoke to Ahram Online on the economic prospective of the ongoing crisis. "As it has done for so many years, the government has mismanaged state funds and that's why it's facing a deficit."

Ali believed that the government is dealing with a huge budget deficit and hence feels that lifting fuel subsidies will "plug the hole in the budget." He stated that the last government budget was mostly allocated to defence and security purposes (80 percent), while education and health care received 2 percent and 3 percent, respectively.

The military budget is used to fund the government's attempts to squash the rebellions in the Blue Nile State, South Kordofan State and Darfur, and is also used to feed the governments notorious National Intelligence and Security Service (NISS) that ensures its grip on power, Ali argued.

"Unsurprisingly, the government never planned for a Sudan without oil


... but that's okay. They've still got Islam.


and made desperate last minute desperate attempts at a gold industry in the northern part of the country, which is now starting to cause tribal conflicts. It's all about running out of options," the Sudanese blogger concluded.

Posted by: Fred || 09/27/2013 00:00 || Comments || Link || E-Mail|| [6464 views] Top|| File under: Arab Spring
Al-Shabab leader's ambitions appear to be as complex as his personality
[Washington Post] Mukhtar Abu Zubeyr, known as Godane, is bookish, eloquent in both Arabic and Somali, recites poetry and is known to quote from obscure academic journals, analysts say. Yet he trained and fought in Afghanistan for the jihadist cause and has ruthlessly killed most of his rivals to seize control of al-Shabaab



... Somalia's version of the Taliban, functioning as an arm of al-Qaeda...


, a Somali militia linked to al-Qaeda that has asserted responsibility for the mall attack.


The vicious aesthete-intellectual. Wasn't Lenin one of those?

Al-Shabaab has said the attack, which began Saturday, was

Dire Revenge™

for Kenya sending troops into Somalia. But the carnage had just as much to do with the struggles inside the militia and Godane's desire to make al-Shabaab -- and himself -- stronger and more relevant in the global jihad against the United States and its allies, according to analysts.

Late Wednesday, in an audio posted on a Web site linked to al-Shabaab, Godane warned Kenyans of more attacks if the government refuses to withdraw its forces.

"There is no way that you, the Kenyan public, could possibly endure a prolonged war in Somalia and you cannot also withstand a war of attrition inside your own country," he said, according to an al-Shabaab Twitter feed in English. "So make your choice today and withdraw all your forces . . . [or] be prepared for an abundance of blood that will be spilt in your country, economic downfall and displacement."

The four-day siege of the Westgate Premier Shopping Mall was Godane's first major cross-border assault since he eliminated key al-Shabaab leaders in the summer and solidified his grip over the militia. His ambitions appear to be as complex as his personality.

"Godane is clearly positioning himself as the next Anwar al-Awlaki
... Born in Las Cruces, New Mexico, zapped in Yemen, al-Awlaki was a dual citizen of the U.S. and Yemen. He was an Islamic holy man who was a trainer for al-Qaeda and its franchises. His sermons were attended by three of the 9/11 hijackers, by Fort Hood murderer Nidal Malik Hussein, and Undieboomer Umar Farouk Abdulmutallab. He was the first U.S. citizen ever placed on a CIA target list...
-- on top of his game as the head of a local al-Qaeda affiliate, and with international ambitions," said Abdi Aynte, director of the Heritage Institute for Policy Studies, a Mogadishu-based think tank. He was referring to the Yemeni American preacher who was a key figure in al-Qaeda's Yemen branch and was killed in a 2011 U.S. drone strike.

Since 2011, al-Shabaab has lost much territory in Somalia, pushed out of key cities by Western-backed African Union


...a union consisting of 53 African states, most run by dictators of one flavor or another. The only all-African state not in the AU is Morocco. Established in 2002, the AU is the successor to the Organisation of African Unity (OAU), which was even less successful...


forces and weakened by infighting and loss of funding. An ideological and directional split among the militia's leaders has pit nationalists, who want the group to remain focused on ousting Somalia's government, against transnationalists such as Godane, who have pushed the militia to pursue a wider jihadist agenda, regionally and beyond.

After a brutal struggle, Godane emerged victorious. He transformed the militia into a more streamlined, unified and radicalized terrorist force, said J. Peter Pham, head of the Africa Center at the Atlantic Council. In some ways, the mall attack was an announcement to radical

Musselmen

s and the West that a new al-Shabaab had arrived -- with Godane in control.
Posted by: Fred || 09/27/2013 00:00 || Comments || Link || E-Mail|| [6466 views] Top|| File under: al-Shabaab
EU raises security level for Somalia team after Kenya attack
BRUSSELS -- The European Union has increased security precautions for its military advisers in Somalia after the deadly attack by Somali Islamists on a Kenyan shopping mall, it said on Thursday.
The EU has 120 military experts, split between the Somali capital Mogadishu and Uganda, training and advising Somali security forces battling the al Shabaab group which claimed responsibility for the Nairobi attack.

The EU's top military officer, French General Patrick de Rousiers, said it was routine to raise the alert level. "Of course we do this. Everybody does this, every embassy does this. Everyone is concerned," he told a news conference.

The EU has had no word of any planned attack on its team and no EU member state had asked to pull its staff out of Somalia, de Rousiers said, but he noted that al Shabaab struck the main U.N. compound in Mogadishu in June when 22 people were killed.

The EU has 52 personnel deployed at Mogadishu international airport where they advise Somali authorities.

Training of Somali soldiers has taken place mainly in Uganda, where the EU has 68 experts, but it plans to move the entire operation to Mogadishu by early next year.

The team, drawn from 12 EU countries, expects to have trained some 3,600 Somali soldiers by the end of this year.


Trained them to do what? Sorry to ask but it'd be nice to see the "Federal government" of Somalia, whatever that is, and the "Army of Somalia", whatever that is, step up in some way.

De Rousiers also said the EU would discuss later this year whether to extend its anti-piracy mission off Somalia beyond the December 2014 date previously agreed. De Rousiers said the EU counter-piracy mission was likely to be extended, possibly with some changes to take account of a switch by some Somali pirates into other crimes such as drug-trafficking. But he said the EU could consider more radical changes, such as moving its naval forces elsewhere.

"Do we go for drug-trafficking in the Antilles (Caribbean), do we go for support for what is already ongoing in the Gulf of Guinea? The success story in the fight against piracy needs us to have a discussion on what next," he said.
Posted by: Steve White || 09/27/2013 00:00 || Comments || Link || E-Mail|| [6463 views] Top|| File under: al-Shabaab
Africa North
Libya's southern Fezzan region declares autonomy
[ENGLISH.ALARABIYA.NET] Libya's south-western region of Fezzan declared itself on Thursday an autonomous federal province, Al Arabiya correspondent reported.

Nouri Mohammad al-Qouizi was named as the president of the province, according to Libyan media reports. Local tribal leaders said military chief would later be appointed to protect the region's borders and its natural resources.

The tribal leaders also said they took the decision because of the "weak performance of the General National Congress and the lack of response to the demands of the Libyan people in Fezzan."

The move came a month after Cyrenai, in eastern Libya, took a similar step declaring itself also an autonomous federal province.


Posted by: Fred || 09/27/2013 00:00 || Comments || Link || E-Mail|| [6464 views] Top|| File under: Arab Spring
Algeria mulls jihadist website ban
[MAGHAREBIA] Algeria may soon impose a ban on jihadist forums and terrorist organization websites.

A recent report from the Electronic Security Centre within the Department of Intelligence and Security (DRS) obtained by Tout sur l'Algerie urges authorities to do more to tackle online extremism.

"Terrorist organizations are using advanced technologies to plan and execute terrorist operations such as the attack carried out last January on the Tiguentourine gas plant at In Amenas in the wilaya of Illizi, chiefly using the internet to communicate," TSA quoted the document as saying on September 21st.

The study, which has been sent to the Algerian government, stressed that "terrorist groups around the world and in Algeria use the internet to provide content about their activities to the various media outlets."

That same document noted that terrorist groups are using the internet on a daily basis to organise and co-ordinate operations around the world, saying, "Jihadist websites appear and disappear, and then quickly reappear in other forms, under new names."

"The media often disseminate the statements and videos published online by terrorist organizations such as al-Qaeda in the Islamic Maghreb (AQIM), which is a threat to national security," the report stated.

The government paper explained that "terrorist organizations have managed to recruit new members thanks to the internet."

According to Salim Hamadouche, an expert on security matters, "the internet is the groups' other weapon: a means of contact between them, and a great help in spreading propaganda."

Furthermore, he said, these groups include IT professionals.

Algeria has taken the threat seriously for years, starting with the introduction of a new law in 2009 with special provisions to deal with offences involving the use of information and communication technologies.

According to statistics released by the Director General of National Security, Major-General Abdelghani Hamel, 22 brigades have been mobilised and equipped to fight cybercrime in Algeria. He said virtual crime has changed a great deal, and so have the methods used to deal with it.

"Today we have cyber-

coppers

, who are highly trained and equipped with the most sophisticated resources, to deal with this scourge and hunt down those behind it," he said.

Preventive measures include a ban on under-18s using internet cafés. "Terrorist propaganda is chiefly targeted at that age group. Adolescents often end up as the victims of jihadist websites and forums," explained Aymen Mendjel, a journalist who specialises in security issues.

To help implement this decision, the commander of the National Gendarmerie has set up eight brigades specialising in the protection of minors, particularly at internet cafés. The brigades are spread across eight wilayas: Algiers, Oran, Constantine, Annaba, Blida, Tiaret, Médéa and Chlef.

They visit internet cafés with the aim of preventing children from accessing the internet and punish owners who go against the regulations. The brigades have been working in the field since 2011.

The call to ban jihadist websites has received a favourable response from young Algerians and their parents.

"These sites glorify death, exclusion and fanaticism," said Mohamed Kosir, a father of two. "This is a real danger to our children. I'd be very relieved if they managed to ban them."

Karim Saber, in his twenties, said that "lots of young people visit these sites, out of curiosity at first, but over time some of them become [convinced] by the messages they contain, often without their parents knowing."

"It's almost impossible to control their offspring's behaviour once they've left the house, so the best thing would be to ban these sites," he added.
Posted by: Fred || 09/27/2013 00:00 || Comments || Link || E-Mail|| [6462 views] Top|| File under: al-Qaeda in North Africa
Tunisia ruling party, opposition lock horns
[MAGHAREBIA] Tunisia's ruling Islamist party and the opposition have yet to come to terms on a strategy for ending the country's weeks-long political impasse.

Ennahda on Monday (September 23rd) said it welcomed the Tunisian General Labour Union (UGTT)'s initiative as a basis for dialogue.

"Ennahda doesn't have a problem with the government members tendering their resignation, but has a problem with the actual procedures for resignation which can only start once the democratic process has been put in place," party official Rafik Abdessalem said.

"The solution for Tunisia's current political crisis lies in approving the constitution, preserving the National Constituent Assembly (ANC), and forming a new government once the constitution is drafted and a date is set for the next election," he added.

For his part, Ennahda official Ajmi Lourimi expressed his surprise over the "opposition's demand for the government's resignation".

But Tunisian General Labour Union (UGTT) Secretary-General Houcine Abbassi on Tuesday confirmed that his group would continue to mobilise activists and citizens to rescue the country".

Ennahda spoke about accepting the dialogue initiative, he said, while the "UGTT is talking about a clear roadmap".

The roadmap presented by UGTT instead stipulates, "The government must comprise independent technocrats with full powers."

Abbassi noted the UGTT considered that to be a rejection of the roadmap rather than an acceptance thereof as promoted by Ennahda in the media.

Meanwhile,


...back at the precinct house, Sergeant Maloney wasn't buying it. It was just too pat. The whole thing smelled phony, kind of like a dead mackeral but without the scales...


Ennahda Vice President Abdelhamid Jelassi called on the quartet that sponsors territory dialogue to act neutrally and speed up the launch of talks. "It makes no sense for the dialogue sponsors to threaten to take to the street against Ennahda," he said.

"The obstruction of ANC's work and pressures on state budget are the result of unjust demands and strikes," Jelassi added, noting that, "the ruling troika, and especially Ennahda, is ready to handle its responsibilities but refuses to bear the brunt for everything negative in the country."

In her turn, Wided Bou Chammeoui, chairperson of the Employers' Organisation, one of the main sponsors of national dialogue, said, "The economic situation in Tunisia is very bad, and all parties must agree on serving Tunisia's interests."

"Nobody can talk about investments in this uncertain economic situation," she added.

Away from politicians' conflicts, Tunisians are apprehensive about the future after political talks stalled.

"On the one hand, we have a failed government clinging on to power despite the catastrophes we're now facing, such as rising cost of living or the threat of terrorism; and on the other hand, we have the opposition that threatens escalatory steps and protests," Mouna Ichi, an employee, told Magharebia. "If this happens, it will be a catastrophe for Tunisia if

festivities

take place in the streets."

In his turn, student Mouedh Bethebet told Magharebia, "The government should stop procrastinating. The troika parties must shoulder the responsibility for their failure in running the country and take swift steps to fix what can be fixed before it's too late."
Posted by: Fred || 09/27/2013 00:00 || Comments || Link || E-Mail|| [6476 views] Top|| File under: Arab Spring
Minister halts investigation of teachers for refusing pro-army anthem
[Al Ahram] Egypt's Minister of Education Mahmoud Abul Nasr has halted an investigation of 5 teachers for refusing to play a pro-military anthem at a primary school in the Nile Delta governorate of Gharbiya.

Fatma Khedr, the Egyptian deputy minister of education in the governorate of Gharbiya, had referred these teachers for investigation earlier on Thursday after they allegedly refused to play the pro-army anthem "Teslam al-Ayadi" during the morning line up at a primary school in Mahala.
Al-Ahram's Arabic news website reported that a verbal exchange broke out between students and the 5 teachers who refused to play the anthem, which prompted a protest by students' parents. It was the parents' anger that drove the Gharbiya ministry official -- according to Al-Ahram -- to refer the teachers for investigation.

After learning of the incident, according Al-Ahram Arabic, Abul Nasr contacted Khedr and ordered her to halt the investigation immediately. Abul Nasr said he was appalled by the incident, and that he had ordered schools to include only the national anthem in their morning line-ups.

The controversial anthem was released shortly after the military removed former Islamist president Mohamed Morsi from power on 3 July following mass protests against him, and it is laden with nationalistic lyrics glorifying the Egyptian military.

Quickly becoming a symbol of support for the army's intervention against

Moslem Brüderbund

-led government, the anthem is met with antipathy by supporters of the former president who view his ousting as a military coup against a legitimate leader.

The anthem was also subject to considerable ridicule for its ultra-nationalistic tone and brazenly positive portrayal of the Egyptian army - which came under severe criticism during their transitional rule following the 2011 revolution.

While most political groups opposing the

Moslem Brüderbund

were supportive of Morsi's overthrow, some remained sceptical of the army. Others turned against the army in response to the violent dispersal of pro-Morsi sit-ins in August that resulted in hundreds of deaths and thousands of injuries.

According to news reports during the past week, the anthem has caused a number of scuffles in schools in several governorates.

Posted by: Fred || 09/27/2013 00:00 || Comments || Link || E-Mail|| [6477 views] Top|| File under: Arab Spring
Britain
Islamic fanatics behind Kenya massacre in massive UK terror plot
[EXPRESS.CO.UK] Members of the Al-Shabaab



... the Islamic version of the old Somali warlord...


terror group also set their sights on ­London suburbs such as Golders Green and Stamford Hill.

They listed targets in a training manual which contained a blueprint for this week's gun and bomb rampage at Nairobi's Westgate shopping mall.

Al-Shabaab's "international operations" document was recovered after one of its most feared warlords was

bumped off

in Somalia.

It said: "Our objectives are to strike London with low-cost operations that would cause a heavy blow among the hierarchy."

One British-based security expert said yesterday that an Al Qaeda-backed attack on a UK shopping centre was a distinct possibility.

The revelations came amid forensic inquiries into the terror attack in Nairobi which left at least 67 dead.

Scotland Yard detectives were among foreign

Sherlocks

combing through the debris for DNA and ballistics evidence.

At least 18 foreigners -- including six Britons -- were said to be among the dead. Five

gunnies

were also shot and another 11 placed in durance vile
Yez got nuttin' on me, coppers! Nuttin'!
Unconfirmed reports suggested that when all the bodies have been recovered, the

corpse count

could rise by another 60, with the British tally climbing as high as 10.

The Al-Shabaab document was found on the body of Al Qaeda commander Fazul Abdullah Mohammed who was

bumped off

in Mogadishu, Somalia, two years ago.

Written after the 2008 Mumbai terror attacks, where

gunnies

killed 164 people in the Indian city, it appears to describe the tactics used in Nairobi.

The two-page paper details plans to hit Eton -- whose former pupils include Princes William and Harry and Prime Minister
David Cameron
... has stated that he is certainly a big Thatcher fan, but I don't know whether that makes me a Thatcherite, which means he's not. Since he is not deeply ideological he lacks core principles and is easily led. He has been described as certainly not a Pitt, Elder or Younger, but he does wear a nice suit so maybe he's Beau Brummel ...
-- during an open day.

Referring to the Ritz in Piccadilly, the document says: "The plan is to hit the hotel when it's fully booked to ensure maximum casualties.

"Key players from all around the world stay in these hotels.

"We plan to book in advance and take plenty of petrol with the brother and then set the 1st, 2nd, 3rd floor on fire...while we block the stairs so no one can run down.

"The martyrdom seeker would then make his way to the exits and start killing anyone fleeing the area."
Posted by: Fred || 09/27/2013 00:00 || Comments || Link || E-Mail|| [6476 views] Top|| File under: al-Shabaab
China-Japan-Koreas
US: N. Korea should take 'real, practical' steps towards denuclearization
WASHINGTON -- The Barack Obama administration's nonproliferation guru emphasized Thursday that North Korea should take "some real, practical" measures towards denuclearization for the resumption of dialogue.

Rose Gottemoeller, nominee to be undersecretary of state for arms control and international security, voiced the need to keep putting pressure on Pyongyang in cooperation with Beijing.

"The North Koreans have to take some real steps to prove that they are indeed ready to begin the process of denuclearization," she said in a Senate confirmation hearing. "We have to see some practical steps. And I think that it is important to continue to press them on that."

Gottemoeller has served as acting undersecretary for arms control and international security since February 2012, leading the Obama government's global nonproliferation drive. She described addressing the nuclear programs of North Korea and Iran as one of the Obama administration's top priorities.

"The diplomatic full-court press from the State Department has contributed to the unprecedented international consensus on maintaining sanctions and other pressure on both states. We must continue to push," she said.

She noted China's attitude in recent months with regard to the North Korea issue.

"I will say that in recent months we've seen an uptick in the cooperation with China on dealing with dual-use items and dealing with trade in such items. And so they are improving as a partner. And I think that that is a very, very positive step," she said.

Gottemoeller was referring to Beijing's publication earlier this week of a long list of equipment and chemical substances to be banned from export to North Korea amid concerns that those could be used for nuclear weapons programs.

In New York, Secretary of State John Kerry also hailed Beijing's action as he met Chinese Foreign Minister Wang Yi on the sidelines of the U.N. General Assembly session.
Posted by: Steve White || 09/27/2013 00:00 || Comments || Link || E-Mail|| [6490 views] Top|| File under:
N.Korea Hoping for Talks with Ex-U.S. Officials
North Korean officials are reportedly trying to meet with former U.S. officials this week. Yonhap News cited sources in Washington as saying the North's chief nuclear negotiator Ri Yong-ho is in Berlin to attend a seminar alongside a number of U.S. experts on the Korean peninsula.

Attendees from the U.S. include Washington's ex-nuclear negotiator Stephen Bosworth and former State Department official Joel Wit.

Diplomatic sources said the seminar is being private and no incumbent U.S. officials will attend, but there is a chance that the ex-U.S. officials may decide to meet Ri.


Nothing good will come of this. Bosworth and Wit are known squishes when it comes to the Norks.
Posted by: Steve White || 09/27/2013 00:00 || Comments || Link || E-Mail|| [6462 views] Top|| File under:
N.Korea Could Conduct More Nuke Tests
North Korea is likely to conduct one or more nuclear test to miniaturize warheads that could be attached to missiles, a Chinese expert warns.

Li Bin, a professor of Tsinghua University,
told a conference hosted by the Asan Institute for Policy Studies in Seoul on Wednesday, "North Korea conducted its first nuclear test with a relatively small nuclear weapon but failed to achieve a normal explosive yield. It must have made the weapons bigger to increase their explosive yield in its second and third nuclear tests."

"The North will therefore probably conduct at least one more nuclear test to miniaturize the weapon."

The North has claimed that it succeeded in making nuclear weapons smaller and lighter with its third nuclear test, but Li said that is implausible.

"The North doesn't have the technology to fit a nuclear warhead on an intercontinental ballistic missile," he added.

Chu Shulong, another professor from Tsinghua University, said six-party nuclear disarmament talks do not make any sense unless the North takes action to abandon its nuclear and missile programs first.

"There is a likelihood that the North will carry out another provocation similar to the one it launched early this year," Chu added. He urged South Korea, the U.S., China, and Russia to work out a military response if that happens.


If I read that correctly, a Chinese professor at a prestigious university in Beijing is advising us to have a military response if the Norks test another nuke. I wonder who gave him that idea?
Posted by: Steve White || 09/27/2013 00:00 || Comments || Link || E-Mail|| [6478 views] Top|| File under:
Home Front: WoT
Somalis in Minnesota are still signing up for terrorist group Al Shabab
[DAILYMAIL.CO.UK] Leaders of the nation's largest Somali community say some of their young men are still being enticed to join the terror group that has

grabbed credit

for the deadly mall attack in Kenya, despite a concentrated effort to shut off what authorities call a 'deadly pipeline' of men and money.

Six years have passed since Somali-American fighters began leaving Minnesota to become part of al-Shabaab



... the Islamic version of the old Somali warlord...


. Now the Somali community is dismayed over reports that a few of its own might have been involved in the violence at the Westgate Mall in Nairobi.

'One thing I know is the fear is growing,' said Abdirizak Bihi, whose nephew was among at least six men from Minnesota who have died in Somalia. More are presumed dead.

Since 2007, at least 22 young men have left Minnesota to join al-Shabaab, including two who did so last summer. Unconfirmed reports that two more left earlier this month have deepened concerns.

Kenyan President Uhuru Kenyatta said Tuesday that initial reports had suggested a British woman and two or three American citizens may have been involved in the attack. But neither Kenyan authorities nor the Minneapolis FBI office had any confirmation.

Minnesota's Somali community, concentrated in the Minneapolis-St. Paul area, includes people who fled the long civil war in their east African homeland and children born in the U.S. Many are now American citizens.

The movement of Somalis who've come to be known as 'travelers' remains 'a priority investigation for the Minneapolis office,' FBI Special Agent Kyle Loven said.

At least 18 men and three women have been charged in the ongoing Minnesota investigation. Some went to Somalia while others were accused of aiding the effort mainly by raising money.
Posted by: Fred || 09/27/2013 00:00 || Comments || Link || E-Mail|| [6477 views] Top|| File under: al-Shabaab
India-Pakistan
Taliban be allowed to open office for talks: Imran
[Dawn] PTI Chairman Imran Khan

... aka Taliban Khan, who is the lightweight's lightweight...
urged the government on Wednesday to allow Taliban to open an office for the peace dialogue to be held in accordance of a decision of the recently held all-party conference.

"If the government is serious about pursuing the dialogue process with the Tehrik-e-Taliban Pakistain it should allow them to have their own office like the one opened by the Afghan Taliban in Qatar," Imran Khan told

news hound

s outside the Lady Reading Hospital in Beautiful Downtown Peshawar


...capital of Khyber Pakhtunkhwa (formerly known as the North-West Frontier Province), administrative and economic hub for the Federally Administered Tribal Areas of Pakistan. Peshawar is situated near the eastern end of the Khyber Pass, convenient to the Pak-Afghan border. Peshawar has evolved into one of Pakistan's most ethnically and linguistically diverse cities, which means lots of gunfire.


"If the Americans can allow the opening of office in Qatar to facilitate talks with the Afghan Taliban, why can't we do in our own country," he said.

Mr Khan visited the hospital for the second time since Sunday's twin

suicide kaboom

s on the All Saints Church and met the injured in different wards.

He said he was surprised that while there were prospects of talks with the Taliban, acts of terrorism were continuing. How is it possible to negotiate, he asked, when terror strikes continued unabated.

He said that although the APC had decided to go for negotiations instead of using force, so far no mechanism had been put in place for the dialogue. The government should demonstrate some seriousness and declare a ceasefire to pave the way for result-oriented talks and to establish peace in the country.

Posted by: Fred || 09/27/2013 00:00 || Comments || Link || E-Mail|| [6478 views] Top|| File under: Govt of Pakistan
SC orders Sindh govt to clear Karachi of weapons, no go areas
[Dawn] The Supreme Court of Pakistain Thursday ordered the provincial government in Sindh to clear the capital, Bloody Karachi


...formerly the capital of Pakistain, now merely its most important port and financial center. It is among the largest cities in the world, with a population of 18 million, most of whom hate each other and many of whom are armed and dangerous...


of illicit arms, ammunition and "no go areas."

The larger bench of the apex court, headed by Chief Justice Iftikhar Muhammad Chaudhry, has directed the authorities concerned to initiate the process for surrendering of illicit weapons within 15 days for ensuring peace in the port city.

The court, in its interim order passed in Karachi law and order implementation case, ordered the application of rule of law as well as the enforcement of the fundamental rights of the citizens under Article 9 of the Constitution.

The Inspector General of Police (IGP) Sindh, and Director General Rangers (Sindh) were directed to submit reports on the next date of hearing that "the entire city has been cleared and there is no 'no go area' there anymore."

The Supreme Court, showing satisfaction with Sindh government over promulgating a law on the subject, urged the other provincial governments to attend to the issue as well at the earliest.

"It may be pointed out that in countries like Pakistain where such situation exists, the executive authorities have to take drastic steps with a view to control and maintain law and order situation in order to protect the life of the citizens."

"In the instant case without depoliticising the police, positive result apparently seems to be an uphill task; however, to ensure peace in Karachi, certain steps will have to be taken."

The Supreme Court declared presence of 2.5 million aliens in Karachi more alarming than

assassination

and similar violent activities.

"Presence of such persons is not only a factor for increase in crime, but at the same time without proper registration, they are a burden on the national economy and many other administrative problems."

The government should take immediate action against them in accordance with law, namely the Foreigners Act, ordered the apex court bench.

The court also ordered NADRA and police to initiate cleansing operation by identifying fake National Identity Card (NIC) holders in the city.

Posted by: Fred || 09/27/2013 00:00 || Comments || Link || E-Mail|| [6462 views] Top|| File under: Govt of Pakistan
Olde Tyme Religion
Christians now suffering mass martyrdom, says Archbishop of Canterbury
[TELEGRAPH.CO.UK] The Most Rev Justin Welby said that there had been more than 80 Christian "

deaders

" in the last few days alone.


He can't bring himself to utter the words "Christianity is under attack by Salafists." We should just assume Diocletian's back.


He was speaking about the bombing of All Saints Anglican church in Beautiful Downtown Peshawar


...capital of Khyber Pakhtunkhwa (formerly known as the North-West Frontier Province), administrative and economic hub for the Federally Administered Tribal Areas of Pakistan. Peshawar is situated near the eastern end of the Khyber Pass, convenient to the Pak-Afghan border. Peshawar has evolved into one of Pakistan's most ethnically and linguistically diverse cities, which means lots of gunfire.


, Pakistain, in which 85 were killed and more than 200 injured.

But he said that Christians were also being singled out for violence in a string of other countries.

Christian communities which have existed "in many cases since the days of Saint Paul" are now under threat in countries such as Syria and Egypt, he said.

Last month around 100 Christian sites were attacked amid the turmoil in Egypt, with 42 churches burnt to the ground. Ancient Christian communities in Syria have also been singled out for violence.

But speaking during an interview on BBC Radio 4, Archbishop Welby, who leads almost 80 million Anglicans around the world, said it was the duty of Christians to pray for their killers.

He said that in many cases apparently religious conflicts are actually bound up with other social and historical grievances but that this could not explain several recent attacks on Christian.

"The appearance is often deceptive but I think Christians have been attacked in some cases simply because of their faith," he said.

"I think it is true to say -- and also in Peshawar -- that we have seen more than 80

deaders

in the last few days.

"They have been attacked because they were testifying to their faith in Jesus Christ by going to church.

"That is outside any acceptable expression in any circumstances for any reason of religious difference."

He said the Church had been raising its fears for Christians abroad with the Foreign Secretary William Hague and called on other Governments to act to protect them

But he added: "As Christians one of the things is that we pray for justice and particularly the issues around the anger that comes from his kind of killing.

"But we are also called as Jesus did at the cross to pray for those who are doing us harm."

He also emphasized that the

Moslem

religious leaders in

Britannia

and overseas had been as appalled at the attacks on Christians as he was.
Posted by: Fred || 09/27/2013 00:00 || Comments || Link || E-Mail|| [6462 views] Top|| File under:
Syria-Lebanon-Iran
Khatami urges release of all Iranian political prisoners
[Al Ahram] Former reformist president Mohammad Khatami has called for the release of all political prisoners in Iran, notably opposition chiefs Mir Hossein Mousavi and Mehdi Karroubi
, a newspaper reported on Thursday.

"We're happy with the (judiciary's) announced pardon of 80 prisoners but we ask: 'Why this number?'" the reformist daily Etemad quoted Khatami as saying.

"Let's say it's all of them, apart from those who have committed crimes," he added.

Last week, the authorities freed around 15 reformists, journalists and lawyers, notably prominent rights lawyer Nasrin Sotoudeh.

They have also announced pardons for 80 others rounded up in connection with anti-government protests claiming massive fraud in the 2009 re-election of president Mahmoud Short Round Ahmadinejad.

Dozens of others are still behind bars, though legal authorities have not said how many.

"Everyone must make an effort to end the house arrests... This is in everybody's interest," said Khatami, referring to Mousavi and Karroubi, who have been kept incommunicado since February 2011.

Both men were candidates in the 2009 presidential election and spearheaded the protests its outcome.

On Wednesday, Intelligence Minister Mahmoud Alavi said more prisoners would be released within a month, without giving a number.

Newly elected President Hassan Rowhani, who has the backing of reformists and moderates in the Islamic republic, has pledged to work for political and cultural liberalisation.

Posted by: Fred || 09/27/2013 00:00 || Comments || Link || E-Mail|| [6485 views] Top|| File under: Govt of Iran
UN chemical weapons experts leave Damascus hotel
[Al Ahram] A team of UN chemical weapons experts, in Syria to investigate alleged use of the banned arms, left their Damascus hotel on Thursday afternoon, an AFP correspondent said.

It was unclear where the team, which left in a three-car convoy, was headed.


Dinner?


The experts arrived in Syria on Wednesday on their second mission to the country, where they will examine some 14 alleged incidents involving the use of chemical weapons.

On their earlier mission, the team investigated an August 21 attack in the outskirts of Damascus that reportedly killed hundreds of people.

Its report, submitted to the United Nations


...aka the Oyster Bay Chowder and Marching Society...


, confirmed that sarin was used, but did not apportion blame for the attack.
Posted by: Fred || 09/27/2013 00:00 || Comments || Link || E-Mail|| [6477 views] Top|| File under: Govt of Syria
Saudi FM demands enhanced military support for Syrian opposition
[ENGLISH.ALARABIYA.NET] Saudi Foreign Minister Prince Saud al-Faisal called on Thursday for enhanced military support to the Syrian opposition to change the balance of power on the ground.

Prince al-Faisal said hesitation to support the Syrian armed opposition would serve the extremists in Syria and would make it more difficult to achieve a speedy solution to the crisis.

He warned of the Syrian regime's tactic to buy time, calling for the planned Geneva II conference to be specified in a U.N. Security Council Chapter VI resolution.

The Saudi foreign minister also demanded increased humanitarian assistance to the Syrian refugees.


Posted by: Fred || 09/27/2013 00:00 || Comments || Link || E-Mail|| [6477 views] Top|| File under: Govt of Syria
Deal reached on U.N. resolution to destroy Syria's chemical weapons
[ENGLISH.ALARABIYA.NET] The five permanent members of the deeply divided U.N. Security Council reached agreement Thursday on a resolution to eliminate Syria's chemical weapons arsenal, British and U.S. diplomats said, and the full council was set to discuss it Thursday night.

The agreement represents a major breakthrough in addressing the 2 1/2-year conflict, which has killed more than 100,000 people.

Divisions among the permanent members have paralyzed council action on Syria since the conflict began.

U.N. diplomats said this resolution would be the first legally binding one on Syria in the conflict if adopted, which now appears virtually certain.



Britannia

's U.N. ambassador, Mark Lyall Grant, tweeted that

Britannia

,

La Belle France

, the U.S., Russia and China had agreed on a "binding and enforceable draft ... resolution."

He said

Britannia

would introduce the text to the 10 other council members Thursday night.

The U.S. and Russia had been at odds on how to enforce the resolution, but Russia's Foreign Minister Sergey Lavrov and U.S. Ambassador Samantha Power confirmed that the last hurdles to agreement had been overcome.

Posted by: Fred || 09/27/2013 00:00 || Comments || Link || E-Mail|| [6463 views] Top|| File under: Govt of Syria
Syria committed to chemical weapons deal: Assad
[Al Ahram] Assad confirms that the Syrian regime intends to abide by its agreement to relinquish its chemical weapons arsenal to UN inspectors, against threats of US intervention
Posted by: Fred || 09/27/2013 00:00 || Comments || Link || E-Mail|| [6462 views] Top|| File under: Govt of Syria
Who's in the News
18
[untagged]
10
al-Shabaab
7
Arab Spring
4
Govt of Pakistan
4
Govt of Syria
2
al-Qaeda
2
al-Qaeda in North Africa
2
Jamaat-e-Islami
1
Lashkar e-Taiba
1
al-Nusra
1
al-Qaeda in Arabia
1
Govt of Iran
1
Govt of Sudan
1
Islamic State of Iraq
Bookmark
E-Mail Me
The Classics
The O Club
Rantburg Store
The Bloids
The Never-ending Story
Thugburg
Gulf War I
The Way We Were
Bio
Merry-Go-Blog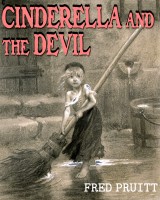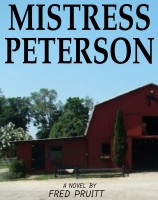 On Sale now!


A multi-volume chronology and reference guide set detailing three years of the Mexican Drug War between 2010 and 2012.

Rantburg.com and borderlandbeat.com correspondent and author Chris Covert presents his first non-fiction work detailing the drug and gang related violence in Mexico.

Chris gives us Mexican press dispatches of drug and gang war violence over three years, presented in a multi volume set intended to chronicle the death, violence and mayhem which has dominated Mexico for six years.
Click here for more information


Meet the Mods
In no particular order...


Steve White
Seafarious
Pappy
lotp
Scooter McGruder
john frum
tu3031
badanov
sherry
ryuge
GolfBravoUSMC
Bright Pebbles
trailing wife
Gloria
Fred
Besoeker
Glenmore
Frank G
3dc
Skidmark
Alaska Paul



Better than the average link...



Rantburg was assembled from recycled algorithms in the United States of America. No trees were destroyed in the production of this weblog. We did hurt some, though. Sorry.
35.153.100.128

Help keep the Burg running! Paypal: