Afghanistan
US troops will end 'most' Afghanistan combat this spring
US troops in Afghanistan will end "most" combat operations this spring, US President Barack Obama and Afghan counterpart Hamid Karzai have agreed.

American forces are expected to switch to a support role, slightly earlier than originally scheduled, as Afghan troops take the security lead.

The two leaders also backed the holding of talks between the Afghan government and Taliban leaders in Doha, Qatar.

Most of the 66,000 US troops in Afghanistan are due to leave in 2014.

"Starting this spring, our troops will have a different mission - training, advising, assisting Afghan forces," Mr Obama said in remarks at the White House on Friday, as Mr Karzai stood alongside.

"It will be a historic moment and another step toward full Afghan sovereignty."

The presidents also agreed that the US would hand over custody of prisoners to the Afghan government, a step Mr Karzai said was critical for his country's sovereignty.
Posted by: tipper || 01/11/2013 15:12 || Comments || Link || E-Mail|| [336061 views] Top|| File under:
US withdrawal warning could force Australia out of Afghanistan
A former leader of Australian troops in the Middle East says Australia could be forced into a full withdrawal of troops from Afghanistan if the US follows through with its Zero Option warning, made in the lead-up to Afghan president Hamid Karzai's visit to Washington. Commentators believe a residual US force is more likely, but are at odds over its size.
Posted by: tipper || 01/11/2013 03:13 || Comments || Link || E-Mail|| [336061 views] Top|| File under:
Africa North
Shia-Sunni conflicts plotted by Islam enemies: Iran FM
Iran's Foreign Minister Ali Akbar Salehi says the so-called issue of divide between Shia and Sunni Muslims is a plot hatched by the enemies of Islam.

In a meeting with the Grand Sheikh of Al-Azhar Ahmed Al-Tayeb in Cairo on Thursday, Salehi also called on Muslims to avoid conflicts and rely on commonalties instead.

"Enemies have made great efforts during recent years to cause a rift among Muslims and also to intensify it," he added.

Salehi invited the Sheikh of Al-Azhar to visit Iran to hold talks with Iranian clerics and observe the peaceful coexistence of Shia and Sunni Muslims in the Islamic Republic.

Al-Tayeb, for his part, urged Muslims to foster unity and said enemies should not be allowed to achieve their objectives to create conflicts in the Muslim world.

Meanwhile, in a meeting with Patriarch of Egypt's Coptic Christians Pope Tawadros II, the Iranian minister highlighted the significance of peaceful coexistence of Muslims and Christians.
Posted by: tipper || 01/11/2013 14:28 || Comments || Link || E-Mail|| [336062 views] Top|| File under:
U.N. Holds Emergency Mali Talks as Rebels Advance
[An Nahar] The United Nations


...an organization originally established to war on dictatorships which was promptly infiltrated by dictatorships and is now held in thrall to dictatorships...


Security Council was to hold emergency talks Thursday on the crisis in Mali, diplomats said, warning that rebel forces were closing in on a key government-held town.

Diplomatic sources at U.N. headquarters in New York said the 15-member council would meet after hearing Islamist guerrillas were within 20 kilometers (12.5 miles) of the strategic front-line settlement of Mopti.
Continued on Page 49
Posted by: Fred || 01/11/2013 00:00 || Comments || Link || E-Mail|| [336061 views] Top|| File under: al-Qaeda in North Africa
Britain
Four arrests over Syrian terrorist activity.
Four men have been arrested by detectives investigating travel to Syria in support of alleged terrorist activity.

A 33-year-old man was arrested at Gatwick airport at 4.17pm yesterday as he attempted to take a flight out of UK.

Three other men - an 18-year-old, a 31-year-old and a 22-year-old - were arrested in dawn raids at separate addresses in east London.

A Met spokesman said: "They are all in custody at a south London police station where they will be interviewed by officers from the MPS's counter-terrorism command."

Searches are continuing at three residential addresses in east London.

Jubayer Chowdhury, 24, was arrested by officers from the Metropolitan Police's Counter Terrorism Command at Heathrow Airport in November after arriving on a flight from Bahrain and is now facing charges in connection with the alleged plot.

Shajul Islam, 26, a trainee NHS doctor, who studied at St Bartholomew's and a University of London Hospital, is also accused of being part of an extremist group which held John Cantlie, who worked for various newspapers including The Sunday Times, and Jeroen Oerlemans for around a week in the war-torn state.
Posted by: tipper || 01/11/2013 12:45 || Comments || Link || E-Mail|| [336062 views] Top|| File under:
Down Under
Aussie MP calls for radical sheik to be 'slapped down'
An extremist sheik who has called for Australia to become an Islamic state ruled by sharia law should be "slapped down" by moderate Muslims, according to a federal MP.

The Australian head of extremist Islamic group Hizb ut-Tahrir, Sheik Ismail Al-Wahwah, suggested during a Christmas Eve sermon that jihad should be used to accomplish hardline teachings.

Queensland Liberal MP Steve Ciobo said the sheik should either adopt Australian values of tolerance and fair play for all or "pack up and ship off".

He said, "Frankly, we have had a gutful of people who deliberately incite hatred and people who want to overturn the foundation principles of this country. This Sheik Al-Wahwah needs to be slapped down from moderate Muslim supporters who recognise there is no place in Australia for these kinds of attitudes."

The sheik told his followers it was their duty to "carry the light of Islam to the rest of the world ... Not with flowers. It was the army of Muslims which started from Medina, and they went to China, India, and the Maghreb. That is jihad."

He said under an Islamic government, alcohol would be forbidden, a strict dress code enforced for all Australians and languages other than Arabic banned in schools.

Mr Ciobo said if Mr Al-Wahwah held dual citizenship the government should expedite his move to another country more to his liking.

He said, "I couldn't care less if he preaches to five people or 5000. It only takes one or two crazies to take his message of jihad and to cause problems.

"If he's going to preach a message that this country needs to be under sharia law then he should go to where he can live under sharia law - and that is not in Australia."

This article starring:
Ismail Al-Wahwah
Posted by: ryuge || 01/11/2013 04:19 || Comments || Link || E-Mail|| [336061 views] Top|| File under:
Home Front: Politix
NRA expands membership by 100K in 18 days
Hat tip to Ace


The National Rifle Association reveals this morning that it has gain over 100,000 new paid members in the past 18 days as their membership has jumped from 4.1 million to 4.2 million.

"Our goal is to get to 5 million before this debate is over," a member of the organization tells Playbook this morning.

A paid membership is $25.
Posted by: badanov || 01/11/2013 00:00 || Comments || Link || E-Mail|| [336061 views] Top|| File under:
This is How it Starts
Wyoming lawmakers have proposed a new bill that, if passed, would nullify any federal restrictions on guns, threatening to jail federal agents attempting to confiscate guns, ammunition magazines or ammunition.
The key to the proposed law is that it makes it a crime for federal employees to enforce federal gun laws. Astute readers will recall that Montana passed a similar law a few years back. However, the courts have refused to hear any cases relating to the Montana law, and no one is willing to risk jail in order to test it.

The proposed Wyoming law doesn't allow the courts to dodge the issue. Once a federal agent is arrested the issue will have to be addressed.


Patently unconstitutional and will never be enforced.
Posted by: Iblis || 01/11/2013 00:00 || Comments || Link || E-Mail|| [336061 views] Top|| File under:
Home Front: WoT
NYPD: Explosives suspect targeted Washington Square Arch
A man nabbed on suspicion of possession of an explosive substance allegedly told people he planned to bomb the iconic arch in New York City's Washington Square Park.

Aaron Greene, 31, was arrested in December after police say they discovered the explosive substance and a sawed-off shotgun in his Greenwich village apartment while serving an unrelated warrant for felony grand larceny against his girlfriend, Morgan Gliedman.

As part of the investigation, NYPD Intelligence Division detectives discovered witnesses who recounted alleged conversations that Greene had with them regarding the arch, according to Deputy Police Commissioner Paul Browne.

"I'm making bombs," Greene allegedly told witnesses, according to Browne.

"What for?" the witnesses asked, the deputy commissioner said.

"To blow up the arch," Greene allegedly replied, said Browne.

Browne said Greene tested a small amount of the explosives -- believed to be hexamethylene triperoxide diamine, or HMTD -- in the park to show the power of the explosives to the witnesses. During the test, Browne blew up a small amount of the chemical by hitting it with a rock, which caused a small explosion.

Police issued no public reports of an explosion at the park at the time witnesses said the incident allegedly occurred.

A week ago, sources said Greene allegedly set off a small explosion in front of witnesses inside his apartment. This is what initially led witnesses to alert the NYPD that Greene had explosive chemicals, according to the sources.

After Greene was arrested, he was interrogated by police about whether he had other weapons. He allegedly told police "he had given them to a friend in law enforcement," Browne said. Police say Greene did not identify the supposed friend, but police investigators identified him as Daniel Whittaker, 33, in Orangeberg, NY.

A cache of firearms was discovered in Whittaker's home. Browne said, "We found 21 guns, including an Uzi and assault weapon, a switchblade, brass knuckles and a stun gun."

Browne said Whittaker has not been charged by the NYPD. Whittaker is a suspended corrections officer in Rockland County, NY. Prosecutors say he is currently on trial in Rockland County on charges of drug possession and fleeing an officer.

His attorney, Joey Jackson, said that although Whittaker knows Greene, he had no knowledge of Greene's alleged criminal activities and was not guilty by associatio.

Investigators also say they discovered undated letters allegedly written by Greene at Whittaker's home. Browne said, "In one, Greene says his parents have sent him to Greece because they're concerned if he stayed in New York, he'd kill 100 people. On another piece of paper, he also wrote the word 'kill' dozens of times and 'kill them all.'"
Posted by: ryuge || 01/11/2013 04:28 || Comments || Link || E-Mail|| [336061 views] Top|| File under:
Report: Egypt's Muslim Brotherhood Infiltrated Obama Admin
[Arutz Sheva] Egyptian magazine claims that six Islamist activists who work with Obama are

Moslem Brüderbund

operatives.

An Egyptian magazine has claimed that six American Islamist activists who work with the

B.O. regime

are

Moslem Brüderbund

operatives who enjoy strong influence over U.S. policy.

The December 22 story was published in Egypt's Rose El-Youssef magazine and was translated into English for the Investigative Project on Terrorism (IPT).


That's Islamo-terror expert Steven Emerson's little project -- he's the one NPR blacklisted at the request of the American Arab Action Network.

The story suggests the six turned the White House "from a position hostile to Islamic groups and organizations in the world to the largest and most important supporter of the

Moslem Brüderbund

."

The story is largely unsourced, but its publication is considered significant in raising the issue to Egyptian readers, IPT said.


Egyptians also firmly believe they won the Yom Kippur War, and that Mossad has sharks with frickin' lasers on their heads cruising off Sharm el Sheikh, so their belief is not necessarily a confirmatory datum.

The six named people include: Arif Alikhan, assistant secretary of Homeland Security for policy development; Mohammed Elibiary, a member of the Homeland Security Advisory Council; Rashad Hussain, the U.S. special envoy to the Organization of the Islamic Conference


OIC is an international organisation with a permanent delegation to the UN, with 57 member states. It represents all countries with substantial Moslem populations (as opposed to the Arab League, which excludes members not of the Master Race) except those which member countries block from joining. These include India, which has more Mohammedans than does Pakistain, whose membership is vetoed by Pakistain...


; Salam al-Marayati, co-founder of the

Mohammedan

Public Affairs Council (MPAC); Imam Mohamed Magid, president of the Islamic Society of North America (ISNA); and Eboo Patel, a member of

President B.O.

's Advisory Council on Faith-Based Neighborhood Partnerships.

Alikhan is a founder of the World Islamic Organization, which the magazine identifies as a Brotherhood "subsidiary." It suggests that Alikhan was responsible for the "file of Islamic states" in the White House and that he provides the direct link between the

B.O. regime

and the Arab Spring revolutions of 2011.

Elibiary, who has endorsed the ideas of radical

Moslem Brüderbund

luminary Sayyid Qutb, may have leaked secret materials contained in Department of Homeland Security databases, according to the magazine. He, however, denies having any connection with the Brotherhood.

Elibiary also played a role in defining the

B.O. regime

's counterterrorism strategy, and the magazine asserted that he wrote the speech Obama gave when he told former Egyptian President Hosni Mubarak


...The former President-for-Life of Egypt, dumped by popular demand in early 2011...


to leave power but offers no source or evidence for the claim.

According to Rose El-Youssef, Rashad Hussain maintained close ties with people and groups that it says comprise the

Moslem Brüderbund

network in America. This includes his participation in the June 2002 annual conference of the American

Mohammedan

Council, formerly headed by convicted terrorist financier Abdurahman Alamoudi.

He also participated in the organizing committee of the Critical Islamic Reflection along with important figures of the American

Moslem Brüderbund

such as Jamal Barzinji, Hisham al-Talib and Yaqub Mirza.

Regarding al-Marayati, who has been among the most influential

Mohammedan

American leaders in recent years, the magazine draws connections between MPAC in the international

Moslem Brüderbund

infrastructure.

Magid heads ISNA, which was founded by Brotherhood members, was appointed by Obama in 2011 as an adviser to the Department of Homeland Security. The magazine says that has also given speeches and conferences on American Middle East policy at the State Department and offered advice to the FBI.

Rose El-Youssef also said that Patel maintains a close relationship with Hani Ramadan, the grandson of Brotherhood founder Hasan al-Banna, and is a member of the

Mohammedan

Students Association, which it identifies as "a large Brotherhood organization."

Despite the fact that the

Moslem Brüderbund

regime in Egypt was voted into power on an anti-U.S. and anti-Israel platform, it is about to receive 20 F-16 fighter jets from the U.S.

The jets were ordered by Mubarak, but the

Moslem Brüderbund

will take over the inheritance.

The

B.O. regime

has also indicated its willingness to help Egypt relieve $1 billion of its debt, as part of an American and international assistance package intended to bolster its transition to democracy.

A video released last week showed that in 2010, current Islamist President Mohammed Morsi called to boycott products made in the United States because of its support for Israel. At the time he also rejected negotiations between Israel and the Paleostinian Authority and referred to Jews as "apes and pigs".

Previously exposed videos show that during his election campaign, Morsi reiterated that "Jihad is our path" and "the Koran is our constitution".

Sheikh Mohammed Badie, the supreme guide of the

Moslem Brüderbund

and the person who some say is the true president of Egypt, has called for a jihad (holy war) to liberate Jerusalem from Israeli rule.


Better men then you have tried, and failed dismally, my dear Sheikh. But the world would not be unhappy if your lot committed suicide-by-Jew.
Posted by: trailing wife || 01/11/2013 00:00 || Comments || Link || E-Mail|| [336061 views] Top|| File under: Muslim Brotherhood
India-Pakistan
Pakistan blasts: Shia refuse to bury Quetta bomb dead
Pakistan's minority Shia community has protested angrily over what it says is a lack of protection in the city of Quetta, a day after almost 100 people died there in a series of blasts.

Leaders of the community have refused to bury the dead until security is improved.

One Shia leader publicly criticised army chief Gen Ashfaq Kayani.

Sunni militant group Lashkar-e-Jhangvi said it carried out the deadliest attack in Quetta on Thursday.

Three days of mourning have been announced in Balochistan province after the blasts in its capital, on one of the deadliest days of bombings in Pakistan in recent years.

At least 119 people were killed in Quetta and in a separate attack in Mingora in the north-west.
Posted by: tipper || 01/11/2013 16:02 || Comments || Link || E-Mail|| [336062 views] Top|| File under:
Hafiz Saeed warns Kashmir violence could turn 'ugly'
Hafiz Saeed, the Pakistani Islamist leader accused of masterminding the 2008 Mumbai massacre, said India was trying to destabilise Pakistan and predicted violence in the disputed region of Kashmir could get "ugly". "We do not want any force to be used or any military operation for this. But the Indians are opting for the other alternative," Hafiz Saeed told Reuters in a telephone interview on Friday.

Saeed founded Lashkar-e-Taiba (LeT), the militant group which India blames for the rampage in Mumbai, where gunmen killed 166 people over three days. He denies any wrongdoing and links to militants.

Saeed also denied allegations by Indian officials that he had recently visited Kashmir, potentially to incite action against India, just before the recent outbreak of the worst violence in the territory since the nuclear-armed neighbours agreed to a ceasefire nearly a decade ago.

In the third fatal attack in Kashmir this week, a Pakistani soldier was killed on Thursday by "unprovoked" Indian fire, a Pakistan army spokesman said.
Posted by: tipper || 01/11/2013 12:15 || Comments || Link || E-Mail|| [336061 views] Top|| File under:
What did you give us except more death? Shia leader asks Pak army chief Kayani
In a rare challenge, a Shia Muslim leader publicly criticised Pakistani military chief General Ashfaq Kayani over security in the country on Friday after bombings targeting the minority sect killed 118 people.

The criticism of Kayani, arguably the most powerful man in the South Asian state, highlighted Shia frustrations with Pakistan's failure to contain Sunni Muslim militant groups who have vowed to wipe out Shias.

"I ask the army chief: What have you done with these extra three years you got (in office)? What did you give us except more death?" Maulana Amin Shaheedi, who heads a national council of Shia organisations, told a news conference.
Posted by: tipper || 01/11/2013 12:12 || Comments || Link || E-Mail|| [336062 views] Top|| File under:
Cleric return jolts Pakistan politics before vote
To his supporters, Tahir-ul-Qadri is a savior of Pakistan's fragile democracy who will right the country ahead of elections expected to take place this spring. To his detractors, he is a shady religious figure bent on derailing the vote, possibly at the behest of the country's powerful military.

After years in Canada, Qadri returned to Pakistan last month and gave a speech demanding that sweeping election reforms be implemented before the vote. His appearance in Lahore drew tens, possibly hundreds, of thousands of supporters into the streets. Since then, Pakistani media and political figures have closely followed his every word, and Qadri plans to lead his followers in a march on the capital next Monday.

Qadri, 61, is a charismatic Sunni Muslim cleric with a large following that extends outside Pakistan. He has a reputation for speaking out against terrorism and promoting his message through hundreds of books, an online television channel and videos.

Now, Qadri's focus is on Pakistan's election laws. He is suggesting vaguely worded changes, such as making sure candidates are honest as well as ending exploitation and income disparities so that poor people are free to vote for whomever they want.

Under Pakistan's constitution, a caretaker government takes over for 60 to 90 days before an election and presides over the vote in a show of impartiality.
Posted by: tipper || 01/11/2013 03:22 || Comments || Link || E-Mail|| [336061 views] Top|| File under:
Lal Masjid cleric to be indicted in kidnapping case
[Dawn] A local court, on Wednesday, decided to indict Maulana Abdul Aziz chief

holy man

of Lal Masjid, his spouse and two senior

holy man

s, in the kidnapping case of four police officials, but on technical grounds decided to delay the proceedings till Thursday (today).

Senior Civil Judge (SCJ) of Islamabad "west" Sheikh Mohammad Sohail decided to indict Maulana Aziz, Umme Hassan, Maulana Afzal and Maulana Abdul Basir, on Wednesday, but then adjourned the matter due to some technical reasons and asked the

holy man

s to appear on Thursday.

The Aabpara police, before July 2007 Lal Masjid operation, had

started the paperwork but haven't done much else

against Maulana Aziz and his four associates on kidnapping of four police officials on the complaint of a police constable Mohammad Arif.

The FIR against Maulana Aziz and others was registered under sections 365, 353, 148, 149 and 109, for kidnapping and obstructing the government officials from performing their lawful duty.

The arguments of the case were concluded on December 22, 2012 but at the time when the court was about to reserve its judgment, the lawyers in the case pointed out that the court did not frame charges against the accused persons and the matter was adjourned till January 2 and subsequently put off till January 9.

It is pertinent to note that in the FIR, the police had nominated five persons for the kidnapping of four police officials. Besides the four accused persons stated above, there was another accused in the said case namely Mohammad Aamir.

Aamir was also facing charges for attacking the GHQ and ISI Hamza camp but was acquitted along with 11 others by the Anti Terrorism Court, in April 2008, but was tossed in the calaboose
Youse'll never take me alive coppers!... [BANG!]... Ow!... I quit!
at Adiala Jail and then handed over to the spy agencies.

Later on August 15, 2011, Aamir was found dead while he was in the custody of the agencies.

After Aamir, three other detainees, namely, Tahseen Ullah on December 17, 2011 Said Arab on December 18, 2011 and Abdul Saboor on January 20, last year, also died in detention. The court after the death of Aamir excluded his name from the challan.

Posted by: Fred || 01/11/2013 00:00 || Comments || Link || E-Mail|| [336061 views] Top|| File under: al-Qaeda in Pakistan
Syria-Lebanon-Iran
Turf war feared after Syrian rebel leader killed
The killing of a senior Islamist rebel commander near Syria's border with Turkey could indicate a turf war between armed groups that will hamper their struggle to overthrow Syrian President Bashar al-Assad, sources told Reuters.

Thaer al-Waqqas, northern commander of al-Farouq Brigades, one of Syria's largest rebel groups, was shot dead at a rebel-held position in the town of Sermin, a few kilometres from Turkey, early on Wednesday morning, rebel sources said.

Al-Waqqas, they said, had been suspected of involvement in the killing four months ago of Firas al-Absi, a main jihadist leader in al Qaeda-linked al-Nusra Front, which Washington dubbed a terrorist organisation in December.

In addition to chronic supply problems and a shortage of financing and heavy weapons, the lack of unity among Syria's rebels has held back their efforts to dislodge Assad's forces.

"The assassins came in a white car, disembarked and riddled Waqqas with bullets as he was at a food supply depot," one of the rebels said.

He said suspicion immediately turned on Nusra.

"Absi's brother is a commander in (the city of) Homs. He vowed revenge for Firas, and it seems that he has carried out his promise," the rebel said.

"Farouq is in a period of mourning now. But it seems a matter of time before the clashes with Nusra erupt in Bab al-Hawa," he added, referring to the rebel-held border crossing with Turkey where Absi was killed


Posted by: tipper || 01/11/2013 03:26 || Comments || Link || E-Mail|| [336061 views] Top|| File under:
Who's in the News
38
[untagged]
5
al-Qaeda in North Africa
3
Arab Spring
2
Govt of Syria
2
TTP
2
Govt of Pakistan
1
al-Qaeda in Arabia
1
Lashkar-e-Islami
1
Muslim Brotherhood
1
al-Qaeda in Pakistan
Bookmark
E-Mail Me
The Classics
The O Club
Rantburg Store
The Bloids
The Never-ending Story
Thugburg
Gulf War I
The Way We Were
Bio
Merry-Go-Blog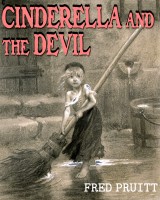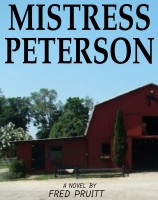 On Sale now!


A multi-volume chronology and reference guide set detailing three years of the Mexican Drug War between 2010 and 2012.

Rantburg.com and borderlandbeat.com correspondent and author Chris Covert presents his first non-fiction work detailing the drug and gang related violence in Mexico.

Chris gives us Mexican press dispatches of drug and gang war violence over three years, presented in a multi volume set intended to chronicle the death, violence and mayhem which has dominated Mexico for six years.
Click here for more information


Meet the Mods
In no particular order...


Steve White
Seafarious
tu3031
badanov
sherry
ryuge
GolfBravoUSMC
Bright Pebbles
trailing wife
Gloria
Fred
Besoeker
Glenmore
Frank G
3dc
Skidmark



Better than the average link...



Rantburg was assembled from recycled algorithms in the United States of America. No trees were destroyed in the production of this weblog. We did hurt some, though. Sorry.
3.236.209.138

Help keep the Burg running! Paypal: