Africa North
Libya Marks First 'Liberation' Anniversary amid Tension
[An Nahar] Libya on Tuesday celebrated the first anniversary of its "liberation" from the regime of Muammar Qadaffy


...Custodian of Wheelus AFB for 42 long years until he was ejected from the gene pool by his indignant citizens...


, even as fighting flared in a former bastion of the slain dictator.

On October 23, 2011, just three days after Qadaffy was captured and killed in his hometown Sirte, the transitional authorities declared the country's liberation, formally ceasing hostilities.

The day was observed as a public holiday across Libya.

Cars cloaked with the national flag cruised the capital from the early morning, their speakers pumping out patriotic songs at full volume. People gathered at Martyrs Square after sundown with youths setting off fire crackers.

In Benghazi, hundreds of people massed outside Tibesti Hotel to mark the one-year anniversary but also demand that the eastern city, cradle of the uprising that toppled the regime, become the "economic capital."

Fierce

festivities

in Bani Walid, one of the final bastions of the former regime and accused of harboring die-hard Qadaffy loyalists, have cast a pall over celebrations.

De facto Libyan leader Mohammed Megaryef expressed confidence on Tuesday that the military operation in Bani Walid would finish "very soon". He expressed regret over the casualties of the fighting.

In a speech broadcast by state television


... and if you can't believe state television who can you believe?


, Megaryef emphasized that the assault specifically targeted the "criminals who held the town and its residents hostage," rather than Bani Walid as a whole.

He called for national reconciliation and the reactivation of the judiciary.

Earlier, columns of smoke rose over the hilltop town according to an AFP photographer on the northwestern edge of the town. The sound of shooting and

kaboom

s rang out in the valleys below.

Dozens of foreign workers continued to flee on foot, he added.

Pro-government forces entered Bani Walid and released 22 detainees, the official LANA news agency said.

Fighting in Bani Walid has fanned old tribal feuds and underscored the difficulties of achieving national reconciliation. Former rebel fighters are locked in battle with ex-Qadaffy loyalists.

"Since the formal declaration of the end of hostilities, Libya has become a country beset by intercommunal strife," said Claudia Gazzini, senior Libya analyst for the International Crisis Group.

"The central authorities have acted chiefly as bystanders, in effect sub-contracting security to largely autonomous

gang

s only nominally under the authority of the state," she said.

Bani Walid natives, angered by the government-sanctioned offensive against the heartland of the powerful Warfalla tribe, stormed the national assembly on Saturday in protest.

Demonstrators also ransacked the offices of a private television station in Benghazi after it announced that Qadaffy's son Khamis and the dictator's

front man

Mussa Ibrahim had been captured there.

The authorities never presented evidence to back these claims and the Bani Walid natives said these reports were fueling attacks on their town.

Last week's scaled-up offensive against Bani Walid came in response to the death of Omran Shaaban, 22, a former rebel from the city of Misrata who was credited with capturing Qadaffy.

Shaaban spent weeks held hostage in Bani Walid, where he was allegedly tortured, before the authorities managed to broker his release.

He later died of injuries sustained during the ordeal, stoking tensions between his hometown Misrata and Bani Walid, long-time rivals who fought in opposite camps of the 2011 conflict.

The incident galvanized the authorities to tackle the bastion of the former regime.

Dozens of people have been killed and hundreds more

maimed

during

festivities

between pro-government forces and Bani Walid fighters over the past week. The bitter fighting has evoked recent memories of the civil war that toppled Qadaffy one year ago.

To justify the offensive, Megaryef, president of the national assembly, said the oasis had become "a sanctuary for a large number of outlaws and anti-revolutionaries and mercenaries."

Tribal leaders and commanders in Bani Walid, located 185 kilometers (115 miles) southeast of Tripoli


...a confusing city, one end of thich is located in Lebanon and the other end of which is the capital of Libya. Its chief distinction is being mentioned in the Marine Hymn...


, accuse "lawless Misrata militias" of seeking to annihilate their historic rival.

The authorities, they say, are powerless to stop them.

Posted by: Fred || 10/25/2012 00:00 || Comments || Link || E-Mail|| [6458 views] Top|| File under: Arab Spring
Arabia
UN Envoy meets with southern leaders
[Yemen Post] The UN Envoy to Yemen Jamal Benomar met on Wednesday with

big shot

s of the Southern Movement in the port city of Aden.

Local sources cited that the meeting focused on the participation of the Southern Movement in the national dialogue and raise the southern case at the conference that will have no ceiling.

They said Benomar considered the conference as a good chance to the southerners, pointing out that southern leaders put a number of conditions and demands.

Sources said that the southerners conditioned that their participation must be 50 percent, the release of southern political detainees and halt of any arrests against southerners.

Some factions of the Southern Movement such as the followers of the former president Ali Salem Al-Beedh and other groups boycotted the meeting, the sources added.

Southern leaders have recently held meetings with a number of foreign ambassadors to Yemen and expressed their stances towards participation in the national dialogue conference.

Media sources had quoted Benomar as saying that most Yemeni political forces have no clear visions about the southern case.

Meanwhile,


...back at the comedy club, Boogie was cracking himself up, but nobody else seemed to be getting the non-stop jokes...


sources of the technical committee of dialogue denied that the appointment of the dialogue conference scheduled for November 15 would be put off.

The dialogue conference is an article of the power transfer deal mediated by the GCC states and it is designed to involve all political forces, civil society, youth movements and women in power.

The conference be held without ceiling and the southern case will be the more important issue on the table.


Posted by: Fred || 10/25/2012 00:00 || Comments || Link || E-Mail|| [6459 views] Top|| File under: Arab Spring
Bangladesh
Jamaat gears up veiled campaign
[Bangla Daily Star]
Jamaat-e-Islami
...The Islamic Society, founded in 1941 in Lahore by Maulana Sayyid Abul Ala Maududi, aka The Great Apostosizer. The Jamaat opposed the independence of Bangladesh but has operated an independent branch there since 1975. It maintains close ties with international Mohammedan groups such as the Moslem Brotherhood. the Taliban, and al-Qaeda. The Jamaat's objectives are the establishment of a pure Islamic state, governed by Sharia law. It is distinguished by its xenophobia, and its opposition to Westernization, capitalism, socialism, secularism, and liberalist social mores...
men are waiting for a ''proper time'' to fight back the government with their strong presence in the streets when the opposition intensifies its anti-government movement after the Eid-ul-Azha.

Under the cover of social, cultural and educational programmes like study circle meetings, discussions, and Koran recitation competitions, grassroots units of Jamaat in different parts of the country are working to gear up political activities and boost the morale of local leaders and activists of the party.

Contacting several central and local leaders of Jamaat, it is learnt that the party men are now making preparations with the hope that the main opposition BNP will soon decide to go for street agitations against the government.

Jamaat is a key component of the of BNP-led 18-party alliance.

"BNP chief
Khaleda Zia
Three-term PM of Bangla, widow of deceased dictator Ziaur Rahman, head of the Bangla Nationalist Party, an apparent magnet for corruption ...
's latest call to wage a tough movement against the government after the Eid-ul-Azha has certainly inspired our grassroots leaders and activists," Jamaat leader and

politician

ANM Shamsul Islam told The Daily Star recently.

Addressing a public meeting in Dinajpur recently, Khaleda said the 18-party alliance will launch a vigorous movement after the Eid-ul-Azha for "restoring democracy and saving people from repression."

Shamsul, MP from Chittagong, said they are now organising their activists as well as general people for a tougher movement.

"We, 18-party leaders of Chittagong, held a meeting in the port city recently to discuss the nature and strategy of the post-Eid movement," he added.

Nurul Amin Chowdhury, secretary, Chittagong (North) unit of Jamaat, said recently they are using some tactics to communicate with their leaders and activists to carry out the organizational activities in the area.

Asked, Abu Taleb Mandal, secretary of Pabna district unit of Jamaat, said they still face police action when they bring out processions.

"But we continue to hold different indoor programmes to strengthen the party network," he said. "The party's grassroots leaders have already overcome the immediate aftershock of the government crackdown on the party high- ups."

Taleb went on, "Our grassroots leaders' morale has already been boosted. We are now able to hold a large gathering in the capital on a short notice. Now, we are waiting for an opportune moment to show our strength."

The party's grassroots leaders, however, are getting some opportunities to organise themselves as the local administration does not force them to keep their party offices closed, unlike the case with the central office.

Jamaat's central office in the capital has been kept closed since the police raid on September 19 last year following the party men's violent protest in the capital against the crackdown on party high-ups. The city office of the party has also met the same fate.

Posted by: Fred || 10/25/2012 00:00 || Comments || Link || E-Mail|| [6457 views] Top|| File under: Jamaat-e-Islami
Britain
British terror gang joked about being suicide bombers
A terror cell plotting to cause more damage than the 7/7 attacks joked about driving around as suicide bombers "ready to take on England". One of the alleged ringleaders of the British jihadist group made the comments while being secretly recorded in a car with his co-conspirators, a courtroom was told.

The gang, inspired by al-Qaeda, are accused of planning to use eight suicide bombers to cause "mass death" and carnage on the streets of Britain. The court heard how they even talked about attaching blades to a vehicle and driving into a crowd of people in what was called the "Ultimate Mowing Machine".

The three "senior members of the gang", Irfan Naseer, 31, Irfan Khalid, 27, and Ashik Ali, 27, deny between them a total of 12 terror charges including planning a bombing campaign, recruiting others for terrorism and terrorism fundraising. They were among a total of 12 people arrested by police on various terrorism charges last year.

Naseer and Khalid are accused of twice traveling to Pakistan for terror training and producing martyrdom videos to be shown after their deaths.

The gang is alleged to have planned to use up to eight suicide bombers to detonate rucksacks packed with explosives in crowded places and possibly others on timers. They described turning a Birmingham street into a "little war zone" and wanting "another 9/11".

The court heard how the plot was frustrated because of the euro financial crisis and a decline in the price of gold. It was to be funded by trading £13,500 raised in phony street charity collections in the name of Muslim Aid on financial markets.

But the group's chief fundraiser, Rahin Ahmed, took "terrible losses" in August and September last year after losing £9,000 invested in the foreign exchange market in just four weeks. When confronted he told the gang's alleged ringleader, Naseer, that instability such as the "troubles in Europe" and "gold crashing" had made things "too uncertain". Ahmed has already admitted collecting and investing money for terrorist acts.

Four other men Naweed Ali, 24, Ishaaq Hussain, 20, Khobaib Hussain, 20, and Shahid Khan, 20, have pleaded guilty to going to Pakistan in August last year for terrorist training. Bahader Ali, 29, and another man Mohammed Rizwan, 33 deny terror charges they face and will stand trial next year.

The trial continues.
Posted by: ryuge || 10/25/2012 00:00 || Comments || Link || E-Mail|| [6461 views] Top|| File under:
China-Japan-Koreas
North Korean minister 'obliterated'
A North Korean army minister was reportedly executed with a mortar round for drinking and carousing during the official mourning period after the death of Kim Jong-il.


That'll cure a hangover...

Kim Chol, the vice-minister of the army, was taken into custody earlier this year on the orders of Fat Boy Kim Jong-un, who assumed the leadership after his father died in December. On the orders of Mr Kim to leave "no trace of him behind, down to his hair", Kim Chol was forced to stand on a spot that had been zeroed in for a mortar round and was "obliterated", South Korean media reported.

The execution is just one example of a purge of members of the North Korean military or party who threatened the fledgling regime of Chubby Mr Kim.

So far this year, 14 senior officials have fallen victim to the purges, according to intelligence data provided to Yoon Sang-hyun, a member of the South Korean foreign affairs, trade and unification committee. Those that have fallen from favour include Ri Yong-ho, the head of the army, and Ri Kwang-gon, the governor of the North Korean central bank.

Analysts suggest Pudgy Mr Kim is acting to consolidate his power base and deter any criticism of his youthfulness and inexperience. He is believed to be either 28 or 29.

"When Suet Face Kim Jong-un became North Korean leader following the mourning period for his father in late December, high-ranking military officers started disappearing," a source told the Chosun Ilbo newspaper. "From information compiled over the last month, we have concluded that dozens of military officers were purged."

It also appears that Mr Kim told officials to use the excuse of misbehaviour during the mourning period to remove any potential opponents.

Other officials have been executed by firing squads.

Since being elevated to second-in-command by his father in 2010, Mr Kim has reportedly been behind the dismissal of at least 31 senior officials.

Posted by: tipper || 10/25/2012 02:22 || Comments || Link || E-Mail|| [6463 views] Top|| File under:
Down Under
Man charged with kicking police dog in Sydney Islamic riots
Police have charged an alleged Muslim rioter with animal cruelty on the celebrated police dog who brought a famous fugitive to heel. The man is alleged to have kicked police dog Chuck and punched two officers during last month's violent Islamic protest in Sydney.

Detectives arrested the 26-year-old on Wednesday after he turned himself in. He was charged with rioting, two counts of assaulting police and committing an act of animal cruelty.

The man is alleged to have punched an Australian Federal Police officer in the head with a clenched fist outside the US Consulate during the demonstration. Police also allege he kicked Chuck in the ribs and later punched a policewoman to the ground.

Chuck helped catch Malcolm Naden in March, biting the accused murderer on the arm as he emerged from his hideaway in the dead of night. The German shepherd's actions gave police vital time to clap Naden in handcuffs and close the book on their seven-year manhunt.

The man arrested on Wednesday is the 12th person to face charges over the September 15 riots in Sydney's Central Business District.
Posted by: ryuge || 10/25/2012 00:00 || Comments || Link || E-Mail|| [6459 views] Top|| File under:
Home Front: WoT
Hilly - Cherry-picked e-mails Mean Nothing
Ay Pee


Two hours after the U.S. Consulate came under attack in Benghazi, Libya, the White House was told that a militant group was claiming responsibility for the violence that killed the U.S. ambassador and three other Americans.

Secretary of State Hillary Rodham Clinton said Wednesday that the State Department emails do not tell the whole story.


As reporters, you understand how TrueFacts must be molded and shaped into GoodFacts.


Clinton told reporters that the claim of responsibility noted by department officials was posted on Facebook and "is not in and of itself evidence."


Actually, I am pretty sure it is a piece of evidence. The Secretary probably meant it was not the only bit of evidence, or perhaps she was confusing "evidence" with "proof". What sort of grades did she get in science and math? Did she pass geometry, which included a lot of proofs?


She cautioned against "cherry picking one story here or one document there" and said it is critical to look at the totality of information before coming to any conclusions.


So why is the totality of information dribbled out over weeks? Besides, cherry-picking is how you generate GoodFacts. Every reporter knows that!
Posted by: Bobby || 10/25/2012 06:21 || Comments || Link || E-Mail|| [6472 views] Top|| File under:
Alleged Minneapolis Somali terror recruiter is back in jail
A Minneapolis man described in recent court testimony as a key terrorist recruiter was jailed Wednesday amid disclosure that another young Twin Cities man appears to have returned to Somalia to fight with Al-Shabab, a U.S. designated terrorist group.

A federal judge revoked the bond Wednesday for Omer Abdi Mohamed after federal authorities discovered that he was serving as a "parent liaison" at a private nonprofit school that offers after-school programs on the Qur'an, the Arabic language and general studies homework.

Mohamed had been identified by four witnesses during a related trial this month as a key figure helping recruit young Minnesota men for a holy war in their native Somalia in 2007.

Mohamed himself didn't testify in that case, which focused on a part-time janitor at a Minneapolis mosque who was convicted of five counts related to terrorism. Mohamed had faced similar charges -- and possibly life in prison -- but he cut a deal in July 2011 allowing him to plead guilty to one conspiracy count, which carries a maximum term of 15 years. He'd been free on bond since.

Chief U.S. District Judge Michael Davis ordered him taken into custody after hearing from a probation officer and an FBI agent about Mohamed's activities at the school. Davis, who presided over the trial of Mahamud Said Omar this month, said it was clear that Mohamed had been a leader in the initial 2007 exodus of more than 20 Minnesota immigrants who returned to Somali to fight with Al-Shabab.

The trial, Davis said, laid bare "the web that has been weaved in dealing with the secret indoctrination" by terrorists of young Minnesota recruits.

The pipeline apparently continues.

Uri Rosenwald, an FBI agent assigned to the Minnesota Joint Terrorism Task Force, revealed details about two men believed to have left Minneapolis for Somalia on July 18. Like most of the Al-Shabab recruits described in the trial this month, the pair left the Twin Cities on the same day and both later failed to use their return tickets.

One of the men, Mohamed Osman, 19, had reportedly attended the school, Essential Learning of Minnesota Institute (ELMI) at 31st and Lake Streets, for three months. He also had worshipped at the Abubakar As-Siddique Islamic Center until a couple of months before he left, when he switched to a mosque in the Karmel Mall in south Minneapolis, Rosenwald said.

Mohamed also had worshipped at Abubakar when the first wave of recruits began leaving in August 2007. He moved his residence in May to a place across the street from the Karmel Mall and worships at a mosque there, his probation officer said.

An "adult" associated with the school reported to the FBI that Omar A. Farah, 20, also had left to join Al-Shabab. Farah reportedly called the adult and told him he was in Marka, Somalia, "the area where people kill people," Rosenwald recounted. The adult then mentioned Al-Shabab, he said, and Farah replied, "I am with them."

Much of Rosenwald's testimony was based on FBI interviews with a half-dozen unidentified adults, including the parents of children who attended ELMI.

This article starring:
Omer Abdi Mohamed
Posted by: tipper || 10/25/2012 02:59 || Comments || Link || E-Mail|| [6459 views] Top|| File under:
India-Pakistan
Beg calls SC verdict conspiracy against him, opposition
[Dawn]
General (Retd) Mirza Aslam Beg
...occasionally incoherent retired four-star general who was the Chief of Army Staff of the Mighty Pak Army, succeeding the creepy General Muhammad Zia-ul-Haq, after the latter was rubbed out died in an air crash in 1988. The general was involved up to his hairy ears in the Mehran bank scandal, shuffling millions in public money to buy or lease politicians, and is believed one of the prime movers in the sale of Pak nuclear technology to Iran. He ranks second only to Hamid Gul in the volume and flavor of his anti-Western vitriol..
, a central figure in the Asghar Khan case, has expressed his reservations over the Supreme Court verdict, maintaining that the decision is a conspiracy against him and the opposition.

Speaking to a private news channel, the former general said the verdict is based on 'false testimonies and affidavits', adding that the Supreme Court should not have issued the verdict under present circumstances.

Speaking about the dismissal of the then government of former prime minister Benazir Bhutto


... 11th Prime Minister of Pakistain in two non-consecutive terms from 1988 until 1990 and 1993 until 1996. She was the daughter of Zulfikar Ali Bhutto, founder of the Pakistain People's Party, who was murdered at the instigation of General Ayub Khan. She was murdered in her turn by person or persons unknown while campaigning in late 2007. Suspects include, to note just a few, Baitullah Mehsud, General Pervez Musharraf, the ISI, al-Qaeda in Pakistain, and her husband, Asif Ali Zardari, who shows remarkably little curiosity about who done her in...


, he said that the decision was constitutional.

"President Ghulam Ishaq Khan showed 17 cases of corruption against the government and dismissed it a week later," he said.

He also alleged that Benazir Bhutto used Lt. General Asad Durrani.

In the televised interview, he further said that if the ISI was under him he would have investigated the matter.

Beg said that he was unaware of the money being distributed amongst various politicians and did not know as to why the DG ISI was handing out this amount.

He also alleged that then president and caretaker government were aware of the money being handed out to

politicians

.

Posted by: Fred || 10/25/2012 00:00 || Comments || Link || E-Mail|| [6457 views] Top|| File under: Govt of Pakistan
Majority of Pakistani Taliban support anti-polio drive, Governor KP
[Dawn] Governor Khyber-Pakhtunkhwa


... formerly NWFP, still Terrorism Central...


Masood Kausar on Wednesday said that majority of the Pak Taliban were in favour of the anti-polio


...Poliomyelitis is a disease caused by infection with the poliovirus. Between 1840 and the 1950s, polio was a worldwide epidemic. Since the development of polio vaccines the disease has been largely wiped out in the civilized world. However, since the vaccine is known to make Moslem pee-pees shrink and renders females sterile, bookish, and unsubmissive it is not widely used by the turban and automatic weapons set...


drive but only few of Pak Taliban fractions were against the campaign, DawnNews reported.

Talking to media representatives after inauguration of the anti-polio drive at Beautiful Downtown Peshawar


...capital of Khyber Pakhtunkhwa (formerly known as the North-West Frontier Province), administrative and economic hub for the Federally Administered Tribal Areas of Pakistan. Peshawar is situated near the eastern end of the Khyber Pass, convenient to the Pak-Afghan border. Peshawar has evolved into one of Pakistan's most ethnically and linguistically diverse cities, which means lots of gunfire.


University, Kausar said that the Pak Taliban was not a single unit rather its consisted of different groups who do not take orders from a centralised body.

He said that had there was peace in the tribal areas the anti-polio drive would have been more successful.

He said that the areas which could not be accessed by the government officials, implementation of campaign were implemented through non-governmental means. Help of local

rustics

and 'jirgas' was also sought, he added.

He reiterated that the majority of Pak Taliban were in favour of government's anti-poli drive.

Posted by: Fred || 10/25/2012 00:00 || Comments || Link || E-Mail|| [6458 views] Top|| File under: Govt of Pakistan
Israel-Palestine-Jordan
Egypt brokers informal Israel/Gaza truce: Israeli official
Palestinian militants held fire overnight on Thursday and Israel refrained from air strikes as an informal truce brokered by Egypt appeared to take hold following two days of violence along the Israel-Gaza border.

Palestinians had launched dozens of rockets into Israel over the preceding two days and Israel conducted a number of air raids on the coastal enclave, raising fears of a prolonged, bloody confrontation between the two sides.

An Israeli military spokeswoman said the last known rocket was fired from Gaza on Wednesday at 8.00 p.m. (2 p.m. EDT).

An Israeli defense official said no formal agreement had been reached with Hamas, the Islamist faction which controls the Gaza Strip, although Egyptian defense officials had been instrumental in restoring calm.

"The Egyptians have a very impressive ability to articulate to (Hamas) that its primary interest is not to attack and use terror against Israel or other targets," Israeli defense official Amos Gilad told Israeli Army Radio.

But he added that there was no direct agreement with the Islamist faction which refuses to recognize the Jewish state and calls for its destruction.

"It can be said categorically that there is no agreement with Hamas, there has never been and there will never be. ... The only thing that has been set and said is that there will be calm. We are not interested in an escalation," Gilad added.

On Wednesday, Israel killed a Hamas militant in an air strike which it said was intended to stop rocket launches. On Tuesday, Israel killed three Hamas men, saying they had either launched attacks or were about to do so.
Posted by: tipper || 10/25/2012 02:48 || Comments || Link || E-Mail|| [6458 views] Top|| File under:
AQAP offers condolences for top Salafi leaders killed in Gaza
On Oct. 13, Israel killed Abu al Walid al Maqdisi, the former emir of the Tawhid and Jihad Group in Jerusalem, and Ashraf al Sabah, the former emir of Ansar al Sunnah, in an airstrike. The two were reportedly leaders of the Mujahideen Shura Council in the Environs of Jerusalem (MSC), which is a consolidation of Salafi-Jihadist groups in Gaza.

Since their deaths, a number of statements and eulogies have been released by jihadist groups and media outlets such as the Global Islamic Media Front, Jaish al Ummah, Masada al Mujahideen, Islamic State of Iraq, and Ansar Jerusalem, among others.

On Oct. 24, al Qaeda in the Arabian Peninsula (AQAP) released a statement on jihadist forums, titled "Statement of Condolences for the Killing of the Two Mujahid Sheikh Abu al-Walid al-Maqdisi and Abu al-Bara'a al-Maqdisi." The statement was obtained and translated by the SITE Intelligence Group.
Posted by: Au Auric || 10/25/2012 00:00 || Comments || Link || E-Mail|| [6458 views] Top|| File under:
Syria-Lebanon-Iran
Iran Storing Uranium in Syria
Syrian rebels claim that Iran is hiding a stock of enriched uranium at a highly-protected site north of Damascus.


I'll bet the Israeli Air Force can handle it...

The information appears in a series of five YouTube videos made by rebels exposing secret chemical and biological weapons facilities. U.S. intelligence officials say that the data is credible.

The uranium is allegedly at Syria's largest chemical and biological weapons facility, located north of Damascus between Al-Tal and Aysh Wurur. The narrator claims he has entered the site and its roads reach 1,500 feet into the mountains in order to protect the weapons of mass destruction from cruise missiles. The stockpiles include mustard agent, cyanide, sarin, tabun, VX and biological weapons that poison food, water and soil, the video states.

Any Iranian uranium in Syria would not be included in intelligence assessments based on an accounting of the stocks at declared nuclear facilities in Iran.


Of course not. The IAEA isn't smart enough to look for uranium in another country...

The Syrian nuclear program must be seen as an extension of Iran's.


Much like the government as a whole...

The Assad regime has denied access to multiple nuclear facilities for years. It's been reported that 45 tons of North Korean uranium was flown from Syria to Iran after Israeli airstrikes destroyed Syria's main nuclear facility in September 2007.

The massive Syrian chemical and biological weapons arsenal must also be seen as Iranian property. Syrian regime documents leaked to Al-Arabiya show that Iran actually controls some, if not all, of Syria's chemical warheads and oversaw their movement in recent months. Iranian scientists reportedly flew into Syria to conduct a chemical weapons test at the Al-Safir chemical weapons site near Aleppo in late August.

A Syrian defector who claims he was the chief of staff for chemical warfare, Major-General Adnan Sillu, confirms that Iranian technicians are stationed at the Al-Safir site. He says there is a maze of tunnels leading to the weapons and their delivery systems, as well as a Scud missile base. North Korean scientists also work at the site.

There are about 20 chemical weapons sites around the country. The rebel-produced videos provide immense detail about some of these sites, some of which are hardened. Buildings housing Iranian and North Korean experts are also pointed out.

The Assad regime says it will only use its chemical weapons against "external aggression." A sigh of relief is not warranted. From the beginning, the regime has claimed that it is a victim of "external aggression" because the rebels are receiving foreign support.

Major-General Sillu denies earlier reports that he said he defected after chemical weapons use was discussed at a secret meeting with Iranian Revolutionary Guards present. The original story quoted him as saying that the meeting's participants agreed that chemical weapons would be used if a major city like Aleppo was lost to the rebels. It said that the transfer of chemical weapons to Hezbollah for use against Israel was also discussed.

It is not clear if Sillu is denying that the Assad regime plans to use WMD if Aleppo falls or just that he was present at the meeting.

Aleppo is in the scene of a fierce battle right now that could go either way. A large shipment of weapons to the rebels from outside forces or a series of defections could tip the scales. If it is true that Aleppo's fall is the trigger for chemical weapons use, then that horrid scenario is a strong near-term possibility.

Matthew Van Dyke, an American that fought alongside the Libyan rebels and is currently in Aleppo filming a documentary, reported about the bloodshed in Aleppo on his Facebook page on October 18. He articulates the scene:

"You look down at your boots and wonder how they can still look so clean after stepping in the blood of civilians all day after they've been rushed to the hospital in the back of trucks and carried inside on plastic lawn chairs because there aren't enough stretchers. Then you watch the hospital fill up and the pools of blood on the floor until someone gets a mop and pushes it all out the front door of the hospital where it spills down the steps like a macabre red carpet for the next wave of casualties coming in."

Van Dyke says he saw a teenage boy, who had just lost his mother from the battle, take away the headless corpse of his baby brother. "[This] isn't a war, it's a massacre," he concludes.

And the sad truth is that the pain of this story is miniscule compared to the agony of the headlines we'll read if Assad gives the orders to use his WMD.
Posted by: Au Auric || 10/25/2012 02:21 || Comments || Link || E-Mail|| [6466 views] Top|| File under:
Yemen Denies Reports about Request to Establish Camp for Free Army
[Yemen Post] Yemen has denied media reports that Turkey had requested to establish a training camp for the Syrian free army in the country, the Al-Shara'a newspaper reported on Wednesday.

The paper quoted a

bigwig

in the Yemeni government as saying the media reports that Turkey's foreign minister, Ahmed Oglo, has conveyed the request during his visit to Yemen this week was 'untrue'.

Oglo left Sanaa three days ago after his visit that came to confirm his country's support to Yemen. During the visit key bilateral agreements, mainly in the economic field, were signed.

"The information was baseless because Yemen and Turkey never talked about such a request. The two countries focused on economic cooperation and other key issues of mutual interest" the official said.
"Yemen is very far from the battles between the Syrian regime and free army forces, and for this, such reports were not reasonable," the official said, wondering about media attempts aimed at widening disagreements among the Yemeni political factions and harming the Yemeni president's character.

The paper also quoted an official from the Islah party as denying that President Abdrabu Mansour Hadi had met with officials from the party to discuss the Turkish request.

Muhammad Qahtan said we already met the president but the report about such a request was really unacceptable, according to the paper.

"Yemen has no borders with Syria and the status of the Syrian free army requires logistic and training aid from a neighboring country, not ours".

Posted by: Fred || 10/25/2012 00:00 || Comments || Link || E-Mail|| [6457 views] Top|| File under:
Security Council Backs Brahimi's Call for Syria Ceasefire
[An Nahar] Peace envoy Lakhdar Brahimi said Wednesday that Syria and "most" rebel chiefs have agreed to a truce this week, boosting hopes of a breakthrough in the conflict, but the main armed opposition group was skeptical.

Syria said it was studying the U.N.-Arab League


...an organization of Arabic-speaking states with 22 member countries and four observers. The League tries to achieve Arab consensus on issues, which usually leaves them doing nothing but a bit of grimacing and mustache cursing...


envoy's initiative for a four-day ceasefire during the

Mohammedan

holiday of Eid al-Adha and would announce its decision on Thursday, the day before it is supposed to take effect.

"The Syrian government has agreed to a ceasefire" during Eid, Brahimi said, adding "most" rebel leaders contacted said they also would observe it.

"If we succeed with this modest initiative, a longer ceasefire can be built" that would allow the launch of a political process, said the Algerian diplomat.

Brahimi has touted his ceasefire initiative for weeks, but as the date for its implementation fast approaches, there has been no let up in the deadly violence.

The Syrian Observatory for Human Rights said at least 142 people were killed across Syria on Wednesday, 20 of them civilians including

women and kiddies

massacred in Douma, a rebel-held town near Damascus


...Capital of the last overtly fascist regime in the world...


As the bloodshed continued, Brahimi told the U.N. Security Council a truce would be "small step" but he was unsure if it would hold, according to diplomats.

Brahimi appealed for unanimous support, warning the 15-nation council a new failure among its divided members would cause the 19-month civil war to spread, they told Agence

La Belle France

Presse.

The Security Council is bitterly divided over the conflict, with Western nations pressing for action against the Assad regime while Russia and China have been blocking these moves.

But it did agree to back Brahimi's ceasefire call Wednesday in a statement also urging Syria's neighbors to "use their influence" on the parties to push for an end to the conflict.

Posted by: Fred || 10/25/2012 00:00 || Comments || Link || E-Mail|| [6459 views] Top|| File under: Govt of Syria
STL Appeals Chamber Dismisses Defense Challenges to Tribunal Legality
[An Nahar] The Appeals Chamber of the U.N.-backed Special Tribunal for

Leb

probing ex-PM Rafik Hariri's murder has unanimously dismissed Defense challenges to the Tribunal's legality, the STL said in a statement on Wednesday.

Defense counsel for the four accused had challenged, before the Trial Chamber, the legality of the Tribunal, arguing that it violates Lebanese

illusory sovereignty

and that it has selective jurisdiction and no authority to try the accused.

On July 27, the Trial Chamber dismissed the Defense motions noting that the Tribunal was created by U.N. Security Council Resolution 1757 and the Trial Chamber did not have the authority to review this resolution, rejecting all the challenges filed by the Defense.

The decision was appealed by counsel for three of the four accused.

Four of the five Appeals Chamber judges agreed in their decision, issued on Wednesday, that they lacked the authority to review a Security Council resolution. However,


alcohol has never solved anybody's problems. But then, neither has milk...


in a separate opinion, STL President Judge David Baragwanath expressed the view that the STL, as a court of law, must exercise a limited authority to review certain aspects of Security Council resolutions.

He nonetheless concluded that the Defense Counsel have failed to establish that the Security Council acted beyond its authority and joined the other judges in dismissing the appeals.

Defense Counsel have argued in both Chambers that while the February 14, 2005 attack was tragic, it did not constitute a threat to international peace and security, which was the prerequisite for the Security Council's intervention to establish the STL.

The Appeals Chamber "considers that the Security Council has a broad discretion as to the characterization of a particular situation as a threat to peace and security and that the Tribunal cannot judicially review the Security Council's actions," the summary of the decision reads.

Posted by: Fred || 10/25/2012 00:00 || Comments || Link || E-Mail|| [6459 views] Top|| File under: Govt of Syria
Syrian Ambassador Accuses Israel, Takfiris of Murdering al-Hasan
[An Nahar] Syrian Ambassador to

Leb

Ali Abdul Karim Ali on Wednesday denied that his country was involved in the

liquidation

of Intelligence Bureau chief Maj. Gen. Wissam al-Hasan, saying Israel or "some Takfiri
...an adherent of takfir wal hijra, an offshoot of Salafism that regards everybody who doesn't agree with them as apostates who most be killed...
forces" might be behind the crime.

"

Leb

's stability is in the interest of Syria which condemns all

liquidation

s and is preoccupied with its internal crisis and with confronting the conspiracies plotted by intelligence agents in Europe, the world and the region," Ali said following talks with Foreign Minister Adnan Mansour.

Ali described accusations against Syria of being behind the murder as "regrettable remarks."

"We had warned in the past against political accusation," the ambassador added.

"Syria has nothing to do with this criminal incident and it condemns it and extends condolences to all the families of the

deaders

and entire

Leb

," Ali said.

Answering a question, the Syrian ambassador said "Israel is the side that benefits" from undermining security in

Leb

.

Asked whether he was openly accusing Israel of the crime, Ali answered: "We also accuse some Takfiri forces ... that see an interest in chaos."

Posted by: Fred || 10/25/2012 00:00 || Comments || Link || E-Mail|| [6458 views] Top|| File under: Govt of Syria
Free Syrian Army Says to Cease Fire if Govt. Does So First
[An Nahar] The rebel Free Syrian Army will cease fire during this week's Eid al-Adha

Mohammedan

holiday if government forces stop shooting first, its commander said on Wednesday.

"The FSA will stop firing if the regime stops," said FSA military council chief General Mustafa al-Sheikh, speaking to Agence

La Belle France

Presse by telephone from Turkey in reference to a proposal by international peace envoy Lakhdar Brahimi.


However,


a lie repeated often enough remains a lie...


he said the "regime has lied many times before. It is impossible that the regime will implement the truce, even if it says it will."

Brahimi has proposed a truce for the four-day Eid, which starts on Friday.

Syria's foreign ministry said it would make a final decision on the truce on Thursday, although Brahimi said earlier Damascus


...Home to a staggering array of terrorist organizations...


has accepted the proposal.

Meanwhile,


...back at the barn, Bossy had come up with a new idea...


a

front man

for the FSA's Mustafa Brigade in the Eastern Ghouta area of Damascus province expressed skepticism.

"What truce is possible when there are non-stop massacres and the

deaders

are dying in the hundreds?" he told AFP via Skype.

"Amid the unrelenting aerial bombardment, which truce do you think will be applied?"

The FSA is an umbrella term for scores of rebel groups that have joined the 19-month uprising against the regime of Hereditary President-for-Life Bashir Pencilneck al-Assad


Light of the Alawites...
Posted by: Fred || 10/25/2012 00:00 || Comments || Link || E-Mail|| [6457 views] Top|| File under: Govt of Syria
Russia: Syria Rebels Have U.S.-Made Stinger Missiles
[An Nahar]
The Syrian rebels battling the regime of Hereditary President-for-Life Bashir Pencilneck al-Assad


Despoiler of Deraa...


have shoulder-launched missile systems, including Stingers made by the United States, Russia's top general said on Wednesday.

Russian chief of staff General Nikolai Makarov, whose country is the Syrian regime's top arms supplier and has refused to back the rebels, said it was not clear who had delivered the weapons.

"We have information that the rebels fighting the Syrian army have shoulder-launched surface-to-air missiles of several states, including Stingers made in the United States," he said quoted by the Interfax news agency.

"We need to still find out who has delivered them," he said.

Makarov said it was possible that these and other weapons could have been delivered to the rebels from abroad on several means of transport, including passenger planes.

"For this all kinds of transport could be activated, including civil aviation. This is a serious matter," Makarov said.

NBC News of the United States had reported in July that the rebel Free Syrian Army had obtained two dozen surface-to-air missiles (man-portable air-defense systems known as MANPADS) that were delivered via Turkey.

Makarov noted that Washington has denied sending arms to the rebels but said the information that U.S.-made Stingers had appeared in the rebels' arsenal should now be taken into account.

"The Americans say that they have not delivered anything to the rebels. But we have reliable information that the Syrian rebels have foreign-made MANPADS, including American ones."

Posted by: Fred || 10/25/2012 00:00 || Comments || Link || E-Mail|| [6460 views] Top|| File under: Govt of Syria
Brahimi unsure whether Syria ceasefire would hold
The 15-nation council issued a statement backing the ceasefire after Brahimi outlined how the conflict is worsening but added that President Bashar al-Assad had accepted his proposal


The council reaffirmed demands for the government to allow "full and unimpeded humanitarian access" to cities where activists say more than 35,000 people have been killed in the past 19 months


In a video presentation from Cairo, Brahimi told a closed-door meeting of the council that Assad has accepted his proposal but that he was waiting for the government's formal statement which is expected on Thursday
Posted by: Fred || 10/25/2012 00:00 || Comments || Link || E-Mail|| [6459 views] Top|| File under:
Who's in the News
51
[untagged]
7
Govt of Syria
4
Govt of Pakistan
2
al-Shabaab
2
Arab Spring
2
al-Qaeda in Arabia
1
Houthis
1
Jamaat-e-Islami
1
Lashkar-e-Islami
1
Taliban
1
TTP
1
al-Qaeda in Pakistan
1
al-Qaeda
1
Hamas
Bookmark
E-Mail Me
The Classics
The O Club
Rantburg Store
The Bloids
The Never-ending Story
Thugburg
Gulf War I
The Way We Were
Bio
Merry-Go-Blog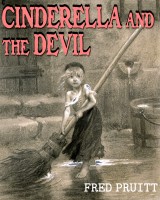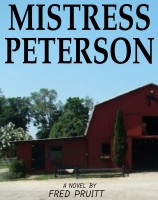 On Sale now!


A multi-volume chronology and reference guide set detailing three years of the Mexican Drug War between 2010 and 2012.

Rantburg.com and borderlandbeat.com correspondent and author Chris Covert presents his first non-fiction work detailing the drug and gang related violence in Mexico.

Chris gives us Mexican press dispatches of drug and gang war violence over three years, presented in a multi volume set intended to chronicle the death, violence and mayhem which has dominated Mexico for six years.
Click here for more information


Meet the Mods
In no particular order...


Steve White
Seafarious
Pappy
lotp
Scooter McGruder
john frum
tu3031
badanov
sherry
ryuge
GolfBravoUSMC
Bright Pebbles
trailing wife
Gloria
Fred
Besoeker
Glenmore
Frank G
3dc
Skidmark
Alaska Paul



Better than the average link...



Rantburg was assembled from recycled algorithms in the United States of America. No trees were destroyed in the production of this weblog. We did hurt some, though. Sorry.
34.204.180.223

Help keep the Burg running! Paypal: