Afghanistan
Afghanistan Cannot Sacrifice Itself For Foreign Interests: MPs
[Tolo News]
Afghanistan's parliamentarians broadly welcomed the signing of the Afghan-US strategic agreement Wednesday, but warned that Afghanistan would not sacrifice itself for the interests of other countries.

Members of Parliament stressed that Afghanistan is an independent country and would sign such long-term agreements with any country as long as its

illusory sovereignty

and national interests were not violated.

"As other countries cannot sacrifice their interests for our country, we also can't do so," Herat


...a venerable old Persian-speaking city in western Afghanistan, populated mostly by Tadjiks, which is why it's not as blood-soaked as areas controlled by Pashtuns...


's MP Ahmad Behzad said.

Kabul MP Shukria Barekzai said that the agreement, if implemented properly, would help Afghanistan to stabilise.

"I believe that if it's governed wisely and in accordance with the national interests of Afghanistan, it will without any doubt help keep Afghanistan stable," she said.

The MPs also called on the Afghan government to send the agreement to the Parliament for review as soon as possible.

Posted by: Fred || 05/03/2012 00:00 || Comments || Link || E-Mail|| [336068 views] Top|| File under:
Taliban Announce 'Spring Offensive' across Afghanistan
[An Nahar] The Taliban militia announced their "spring offensive" would begin across Afghanistan on Thursday.

Code-named al-Farouq, the primary targets of the offensive would be "foreign invaders, their advisors, their contractors, all those who help them militarily and in intelligence", the

cut-throats

said on their website.

"Al-Farouq spring offensive will be launched on May 3 all over Afghanistan," the

hard boy

group said.

The militia said the code name came from Islam's second caliph, Omar al-Farouq known for his military advances in Asia and the Arab world during the 7th century.

Posted by: Fred || 05/03/2012 00:00 || Comments || Link || E-Mail|| [336063 views] Top|| File under: Taliban
Taliban dismiss US-Afghan pact
[Dawn]
The Taliban on Wednesday dismissed a new strategic pact signed by

Afghanistan's Caped President

Hamid Maybe I'll join the Taliban Karzai
... A former Baltimore restaurateur, now 12th and current President of Afghanistan, displacing the legitimate president Rabbani in December 2004. He was installed as the dominant political figure after the removal of the Taliban regime in late 2001 in a vain attempt to put a Pashtun face on the successor state to the Taliban. After the 2004 presidential election, he was declared president regardless of what the actual vote count was. He won a second, even more dubious, five-year-term after the 2009 presidential election. His grip on reality has been slipping steadily since around 2007, probably from heavy drug use...
and his US counterpart Barack Obama
We're gonna punish our enemies and we're gonna reward our friends who stand with us on issues that are important to us...
as "illegitimate".

The two presidents signed the deal to govern Afghan-US relations after foreign combat troops withdraw in 2014 in Kabul during a brief visit by Obama.

In a statement posted on the Voice of Jihad website, the

krazed killer

s, who have waged a bloody insurgency since a US-led invasion toppled them from power in 2001, said Karzai was not authorised to sign the document.

The Taliban "deems this document the selling-document of Afghanistan by a powerless puppet (Karzai) to his invading master and condemns it in worst possible terms", the statement said.

The Taliban "as the true representative of the Islamic nation of Afghanistan with all its strength will continue to its armed Jihad (holy war) against all the contents of this illegitimate document until the full withdrawal of all invading forces and their puppets from Afghanistan", it added.

Posted by: Fred || 05/03/2012 00:00 || Comments || Link || E-Mail|| [336061 views] Top|| File under: Taliban
Echoes of Vietnam in Afghan Exit Strategy
To understand the historical significance of President Barack Obama's visit to Afghanistan on Tuesday, imagine that President Richard Nixon had, in the spring of 1972, flown to Saigon to signal American voters that the Vietnam war was coming to an end -- and to ink a deal with President Nguyen Van Thieu codifying a long-term U.S. relationship with the Republic of South Vietnam, which would shortly be left responsible for its own security.


I've been waiting for this meme to hit the MSM.
Posted by: Nimble Spemble || 05/03/2012 00:00 || Comments || Link || E-Mail|| [336061 views] Top|| File under:
Africa Horn
US steps up training for African force in Somalia
(Sh.M.Network)- At a training camp in Uganda, a dozen soldiers crouch, weapons raised as they make their way down a dirt road between shipping containers set up to look like buildings in the Somali capital.

Standing by, observing the Ugandan troops at work, is aU.S.marine, Major Mark Haley.

"Here is where we are going to teach urban warfare, how to fight building to building," Haley said as the Ugandans moved between containers scrawled with graffiti reading "City of Death" and "Hell Zone".

The model of the Somali capital, or "Little Mogadishu" as it is known, was built by American military trainers to prepare the Ugandan soldiers to take part in the African Union


...a union consisting of 53 African states, most run by dictators of one flavor or another. The only all-African state not in the AU is Morocco. Established in 2002, the AU is the successor to the Organisation of African Unity (OAU), which was even less successful...


mission propping up the Western-backed government in Mogadishu.

After al Qaeda-linked al-Shabaab



... Harakat ash-Shabaab al-Mujahidin aka the Mujahideen Youth Movement. It was originally the youth movement of the Islamic Courts, now pretty much all of what's left of it. They are aligned with al-Qaeda but operate more like the Afghan or Pakistani Taliban...


rebels pulled out of the capital last year, theUnited Stateshas stepped up efforts to train Ugandan soldiers who will be part of the push by AMISOM to take more territory outside the capital.

TheUnited Statesand other Western powers have been backing efforts to crush al-Shabaab as they worry Somalia has become a safe haven for Islamist

hard boyz

seeking to wreak havoc in the region and further afield.

Washington helps to fund the AMISOM force, provides assistance to the transitional institutions inSomaliaand has carried out air strikes within the Horn of Africa nation to kill high-profile al Qaeda and al-Shabaab suspects.

However,


there is a theory which states that if ever anybody discovers exactly what the Universe is for and why it is here, it will instantly disappear and be replaced by something even more bizarre and inexplicable. There is another theory which states that this has already happened...


the United States is reluctant to put boots on the ground ever since its humiliating retreat from Somalia following the October 1993 "Blackhawk Down" debacle in which 18 U.S. servicemen and well over a thousand Somalis died.

Helped by AMISOM, the transitional government of President Sheikh Sharif Ahmed now controls most of Mogadishu for the first time since dictator Siad Barre was

tossed

in 1991.

But Ahmed's government has little control over the rest of the country, where al-Shabaab, clan-based militias and warlords control chunks of territory. Æthiopian and Kenyan troops are also battling al-Shabaab inside Somalia.
Posted by: Fred || 05/03/2012 00:00 || Comments || Link || E-Mail|| [336062 views] Top|| File under: al-Shabaab
Details emerge from a suicide attack in Dhusamareb town
(Sh. M. Network)- The latest Reports coming out from a

suicide kaboom

took place on Wednesday afternoon at a restaurant in Dhusamareb, in the central war-torn nationwhere members of the Somalia Transitional Federal Parliament and Ahlu Sunna Waljama'a (ASWJ) officials were meeting.

At least eight people were killed, among two MPs and civilians, more than 30 others injured, some serously who were at the restaurant at the time of the suicide

kaboom

around 4:30 a.m. (local time) in the heart of Somalia's central town of Dhusmareb, the

placid provincial capital

of Galgadud region,


Two nearby innocent civilians and two security guards were also killed in the blast. In Dhusamareb, witnesses said a man entered a restaurant where MPs were meeting with the public to discuss the setting up of a regional administration, before a bomber

went kaboom!"

.

The latest Reports suggest that the victimized people are expected today to admit hospitals at Guri'el town, in the same region controlled by Ahlu Sunna to receive a proper medical treatment.

The Islamist

turban

group Al-Shabaab


... successor to the Islamic Courts...


linked with Al Qaeda has said it was behind the deadly attack.
Posted by: Fred || 05/03/2012 00:00 || Comments || Link || E-Mail|| [336061 views] Top|| File under: al-Shabaab
Egypt Military Says May Transfer Power on May 24
[An Nahar]
Egypt's military chief of staff said on Wednesday the army may transfer power to an elected president on May 24 if the vote is decided in the first round, state television


... and if you can't believe state television who can you believe?


reported.


Y'all are too much trouble to rule, Feel free to go to perdition in your own way, O people of Egypt.

The announcement came after four presidential candidates suspended their campaigns as the

corpse count

mounted in bloody in

festivities

between anti-military supporters of a banned Islamist candidate and

faceless myrmidons

in plainclothes.

The military had previously said it would transfer power by the end of June.

The presidential election is scheduled for May 23 and 24 and a run off for June 16 and 17 if there is no outright winner in the first round.

"We are looking into handing over power on May 24 if the president wins in the first round," state television


... and if you can't believe state television who can you believe?


quoted chief of staff Sami Enan as saying.

Several parties, including the dominant Islamist Freedom and Justice Party, are also boycotting a meeting with the military Field Marshal Hussein Tantawi later on Wednesday to resolve various disputes, including one on the make-up of a constituent assembly.

Posted by: Fred || 05/03/2012 00:00 || Comments || Link || E-Mail|| [336064 views] Top|| File under: Arab Spring
Africa Subsaharan
Nigeria Christians Issue 'Final' Warning over Islamist Attacks
[An Nahar] The head of Nigeria's Christians on Wednesday issued a "final" warning to the government that it must bring an end to attacks targeting the faithful after a new surge in deadly violence in recent days.

"I will now make a final call to the Nigerian government to use all resources available to it to clearly define and neutralize the problem as other nations have done," Ayo Oritsejafor, head of the Christian Association of Nigeria, told

news hound

s.

"The Church leadership has hitherto put great restraint on the restive and aggrieved millions of Nigerians, but can no longer guarantee such cooperation if this trend of terror is not halted immediately."

Islamist group Boko Haram
... not to be confused with Procol Harum, Harum Scarum, possibly to be confused with Helter Skelter. The Nigerian version of al-Qaeda and the Taliban rolled together and flavored with a smigeon of distinctly Subsaharan ignorance and brutality...
has been blamed for scores of attacks that have left hundreds dead in Nigeria, Africa's most populous nation roughly divided between a mainly

Mohammedan

north and predominately Christian south.

On Sunday,

gunnies

stormed two church services on a university campus in the northern city of Kano, throwing explosives and opening fire on worshippers as they sought to flee, leaving at least 19 dead.

Four others, including a pastor, were

bumped off

in the northeastern city of Maiduguri on the same day while leaving church.

No one has

grabbed credit

for those attacks.

Boko Haram took responsibility for Christmas Day attacks, including a bombing at a church near the capital Abuja which killed at least 44 people. A bombing on Easter Sunday in Kaduna which was not claimed killed 41 people.

In the wake of the Christmas violence, Oritsejafor and others warned that Christians may be forced to defend themselves if attacks continued.

"At this point in the unfolding insecurity challenges, it has become irrelevant whether the root cause is political, religious, ethnic or ideological," Oritsejafor said Wednesday at the country's national church in Abuja.

"The fundamental issues are that the intimidation, killings, bombings and wanton destruction of lives and properties must stop immediately."

He added however that Nigerians should remain calm "as I am aware that the greater part of the overall design is to instill fear in the populace".

Boko Haram has regularly widened its targets in its insurgency which has killed more than 1,000 people since mid-2009.

On Tuesday, a video on YouTube purportedly from Boko Haram showed footage of last week's attack on a Nigerian newspaper and threatened news outlets, including the Hausa-language services of Voice of America and Radio

La Belle France

International.

Posted by: Fred || 05/03/2012 00:00 || Comments || Link || E-Mail|| [336063 views] Top|| File under: Boko Haram
Arabia
5-year-old student lashed by teacher
A Koran memorization teacher used his stick to lash a five-year-old school boy, causing bruises and scars all over his back and trigger a police hunt for the fleeing man, a newspaper said on Thursday.

The boy was changing his clothes at home in the western town of Makkah when his parents noticed the lashing marks on his little body.

The boy told his father that the Islamic lessons teacher flogged him with the stick on his back during class at a Koran memorization centre in the holy city.

"The father reported the teacher to the police while the boy was taken to hospital…doctors said he needed treatment for five days," the Arabic language daily Alriyadh said, adding that police are searching for the teacher.
Posted by: tipper || 05/03/2012 12:27 || Comments || Link || E-Mail|| [336068 views] Top|| File under:
Iran attitude on Gulf islands 'unacceptable': Saudi
Putting in their bid before the US tosses Iran off the island.




What? We're tossing nobody nowhere. I'm surprised Obama hasn't already declared those islands to be sacred Iranian soil. And bowed to Short Round. Though he'd have to bow really, really low for Short Round to notice...


Saudi Crown Prince Nayef bin Abdul Aziz has described as "unacceptable" Iran's attitude towards three islands under its control which Gulf Cooperation Council member UAE claims it owns, a report said.

"I reiterate the kingdom's condemnation to the unacceptable attitude of neighbouring Iran that continues to ignore the legitimate right of the United Arab Emirates over its three occupied islands," said Prince Nayef, who is also Saudi Arabia's interior minister.

"Any harm towards any of our (GCC) countries affects us all," he said in a statement carried by state news agency SPA late on Wednesday.

Prince Nayef also pledged his country's full support to the UAE and Bahrain, facing a Shiite-led uprising, saying "their security and stability is part of the security of all GCC states."

Bahrain and Saudi Arabia accuse Shiite-dominated Iran of backing the uprising in the tiny Sunni-ruled kingdom.

Meanwhile, a visit by Iranian President Mahmoud Ahmadinejad on April 11 to Abu Musa -- the only one of the three disputed islands which is inhabited -- sparked a storm of protest from both the UAE and its Gulf Arab allies.

The six-nation GCC angrily labelled the visit "a flagrant violation of the sovereignty of the United Arab Emirates over its three islands."

Iran seized control of the three Gulf islands in 1971, when Britain granted independence to its Gulf protectorates and withdrew its forces.

Abu Musa, the only inhabited island of the three, was placed under joint administration in a deal with Sharjah, now part of the UAE.


Posted by: tipper || 05/03/2012 10:04 || Comments || Link || E-Mail|| [336061 views] Top|| File under:
Mediation Fails To Convince Yemeni Commander Hand Over Brigade
[Yemen Post] A mediation led by the UN Yemen envoy Jamal Benomar and the second deputy of the GPC Abdul Karim al-Eryani has failed to convince commander Tariq Saleh to hand over the third

elite republican guard

brigade, al-Wasat newspaper reported quoting reliable sources.

Commander Tariq, a nephew of Yemen's ex-president, has rebelled against a decree by President Abdrabu Mansour Hadi replacing him and reappointing him as the commander of another brigade in the south.

Some of the military commanders, including relatives of the former president, who rebelled against the decrees of Hadi firing them, have already surrendered and gave up posts. But Tariq's stubbornness has been continuing for weeks.


Ex-President-for-Life Ali Abdullah Saleh,


... Saleh initially took power as a strongman of North Yemen in 1977, when disco was in flower, but he didn't invite Donna Summer to the inauguration and Blondie couldn't make it...


who signed a power transfer deal which saw him resign after 33 years in office, was said to have been behind the resistance of this commander, the newspaper said.

"Saleh has refused to hand over the brigade to the new commander tasked by Hadi, saying that handing over this brigade means to hand over his and his family necks," the sources quoted Saleh as saying, according to the paper.

Meantime, commander of the

elite republican guard

, Ahmed Ali Abdullah Saleh, the elder son of Saleh, was reported to have summoned all military attaches but the reasons behind the move were unclear.

It was not clear whether summoning the attaches was related to the handover of the brigade, the paper said.

Yemen's new president, Hadi, has started reforms in the army issuing decrees replacing senior commanders including relatives of Saleh and those who were very loyal to him.

The reforms, which come under the power transfer deal brokered by the GCC countries and backed by the UN, have been applauded by the people.

Posted by: Fred || 05/03/2012 00:00 || Comments || Link || E-Mail|| [336062 views] Top|| File under: Arab Spring
Noman: Hadi's decrees must be respected
[Yemen Post] Yassin Saeed Noman, the secretary general of the Yemeni Socialist Party said that Hadi's decrees must be respected and obeyed by everyone without procrastination or delay.His comments came in his meeting with the United Nations


...boodling on the grand scale...


envoy to Yemen Jamal Bin Omar.At the meeting, they reviewed a range of issues on the Yemeni political arena, especially the obstacles currently facing the GCC-brokered power transfer deal singed in the Saudi capital of Riyadh in Nov. last year.Noman stressed that the timed mechanism of the GCC-deal must be implemented in a timely manner and step by step.He referred to the sensitivity and delicacy of the current situation in Yemen, calling on all sides to exert great efforts in order to make the signed accord a success.With regards to the upcoming National Dialogue, Noman stressed the need for paving the way for it through fostering a conductive atmosphere.Media reports said today that the Houthi
...a Zaidi Shia insurgent group operating in Yemen. They have also been referred to as the Believing Youth. Hussein Badreddin al-Houthi is said to be the spiritual leader of the group and most of the military leaders are his relatives. The Yemeni government has accused the Houthis of having ties to the Iranian government, which wouldn't suprise most of us. The group has managed to gain control over all of Saada Governorate and parts of Amran, Al Jawf and Hajjah Governorates....
Movement announced that it would abstain from participating in the forthcoming dialogue and considered it an American agenda.

Posted by: Fred || 05/03/2012 00:00 || Comments || Link || E-Mail|| [336063 views] Top|| File under: Arab Spring
Bangladesh
Ex-NU teacher arrested
[Bangla Daily Star] Rapid Action Battalion
tossed in the slammer
Book 'im, Mahmoud!
a former National University teacher yesterday for allegedly assisting war crimes suspect Abul Kalam Azad, also known as Bachchu Razakar, to flee the country.

On March 30, Dr Abu Yusuf drove Azad to Hili land port in Dinajpur on a microbus, alleged Commander M Sohail, director of Rab Legal and Media Wing.

"He remained missing since Azad

decamped

the country but on receiving information that Yusuf was back at his Agargaon residence, we tossed in the slammer
Book 'im, Mahmoud!
him yesterday around 11:00am" the Rab director said.

Yusuf, a former associate professor of National University was also a consultant of Mosque Council for Community and Advancement which was headed by Azad, he added.

The International Crimes Tribunal-2 issued an arrest warrant against Azad on April 3 for "collaborating with the Pakistain occupation forces and committing excesses during the Liberation War in 1971".

However,


some people cause happiness wherever they go; others whenever they go...


Azad went on the run several hours before the issuance of his warrant. Law enforcers hunted for him in various places and tossed in the slammer
Book 'im, Mahmoud!
his sons Faisal Azad and Jihad Azad and brother-in-law Kazi Ehtesham Ul Haque after being unable to find Azad.

Quoting the detainees, Rab officials said that Azad slipped into India through Dinajpur's Hili border on Apr 2 and has plans to enter Pakistain.

Posted by: Fred || 05/03/2012 00:00 || Comments || Link || E-Mail|| [336067 views] Top|| File under: Jamaat-e-Islami
Ghulam Azam kept waiting
[Bangla Daily Star] The International Crimes Tribunal-1 yesterday fixed May 13 for the ruling on whether former Jamaat chief Ghulam Azam would be indicted for his alleged involvement in war crimes.

The Jamaat-e-Islami
...The Islamic Society, founded in 1941 in Lahore by Maulana Sayyid Abul Ala Maududi, aka The Great Apostosizer. The Jamaat opposed the independence of Bangladesh but has operated an independent branch there since 1975. It close ties with international Mohammedan groups such as the Moslem Brotherhood. The Jamaat's objectives are the establishment of a pure Islamic state, governed by Sharia law. It is distinguished by its xenophobia, and its opposition to Westernization, capitalism, socialism, secularism, and liberalist social mores...
leader, who is facing 62 specific charges of crimes against humanity committed during the country's Liberation War in 1971, was produced before the court.

The three-member tribunal headed by Justice Md Nizamul Huq set the new date as the judges could not complete scrutiny of the relevant documents and arguments.

The verdict was also postponed on April 17.

The court also rejected a plea from the defence lawyers for modifications to its March 6 verdict which permitted the former Jamaat ameer to take homemade food in prison on certain conditions.

As per the March 6 order, his family members would have to supply food at their own risk. No questions can be raised against the hospital or the jail authorities if the health of the accused deteriorates after taking homemade meals, the court had said.

The defence later appealed to the court to withdraw this portion of the order.

Yesterday, the tribunal said Ghulam Azam was not being supplied homemade food even after the order was passed, and his health had not deteriorated.

The accused and his family do not want to take the risk involved, but want to have the scope of raising questions against the hospital or the jail authorities if his health deteriorates after having home-cooked food, the court observed.

After the tribunal rejected the prayer, Tajul Islam, a defence counsel, took the podium and informed the court that the prison authorities had taken away a notepad from his client, which he had kept for taking notes to help his lawyers.

"What is the meaning of snatching some white sheets of paper from an accused?" he told the court.

In response, the tribunal said the incident was surprising as the prison authorities were only supposed to check letters and other documents to or from the accused.

"We even hear that people write an entire novel while being in prison," Justice Nizamul Huq noted.

The tribunal then told the prosecution to look into the matter and sort it out.

The 89-year-old Jamaat leader was placed in long-term storage
Keep yer hands where we can see 'em, if yez please!
and sent to jail on January 11. He is one of the front men who actively helped the Pak military to foil the birth of Bangladesh, according to historical records.

Posted by: Fred || 05/03/2012 00:00 || Comments || Link || E-Mail|| [336063 views] Top|| File under: Jamaat-e-Islami
Europe
Russia threatens to strike NATO missile defense sites
Russia's most senior military officer said Thursday that Moscow would preemptively strike and destroy U.S.-led NATO missile defense sites in Eastern Europe if talks with Washington about the developing system continue to stall.

"A decision to use destructive force preemptively will be taken if the situation worsens," Russian Chief of General Staff Nikolai Makarov said at an international missile defense conference in Moscow attended by senior U.S. and NATO officials.

The threat comes as talks about the missile defense system, which the U.S. and its allies insist is aimed at Iranian missiles, appear to have stalled.

"We have not been able to find mutually-acceptable solutions at this point and the situation is practically at a dead end," Russian Defense Minister Anatoly Serdyukov said.

Ellen Tauscher, the U.S. special envoy for strategic stability and missile defense, insisted the talks about NATO plans for a missile defense system using ground-based interceptor missiles stationed in Poland, Romania and Turkey were not stalemated.

But she acknowledged Wednesday that the recent elections in Russia and the upcoming elections in the U.S. make it "pretty clear that this is a year in which we're probably not going to achieve any sort of a breakthrough."

She reiterated that the U.S.-built system, still in development, is being designed to shoot down Iranian intermediate-range missiles aimed at Europe, not Russian intercontinental ballistic missiles (ICBMs).

Russian officials insist that the system has the capability to shoot down their ICBMs, thus robbing their nuclear deterrent of its credibility and destabilizing the Cold War-era balance of mutually assured destruction.

Neither the State Department nor the Pentagon had any immediate comment on the Russian threat Thursday.
Posted by: Beavis || 05/03/2012 15:25 || Comments || Link || E-Mail|| [336075 views] Top|| File under:
Home Front: WoT
Project Gunwalker: Issa Sends Out Draft Contempt Order Against Holder
Republican Rep. Darrell Issa has circulated a lengthy pair of documents making the case for holding Attorney General Eric Holder in contempt of Congress over his "refusal" to cooperate in an investigation of the ill-fated Fast and Furious operation.


Issa, chairman of the House Oversight and Government Reform Committee, on Thursday sent to every member of his committee a 64-page draft contempt order against Holder, as well as a 17-page memo outlining the history of the scandal.

"Operation Fast and Furious' outrageous tactics, the Justice Department's refusal to fully cooperate with the investigation and efforts to smear and retaliate against whistleblowers have tainted the institutional integrity of the Justice Department," Issa wrote.

The committee is not citing Holder or holding the attorney general in contempt at this point. However, the documents lay out the case for contempt should members be called to vote.

The documents specifically charge that Holder's Justice Department has not properly complied with a subpoena sent Oct. 12, 2011, which listed documents requested in 22 categories.

According to the draft contempt order, the department "has yet to provide a single document for 12 out of the 22 categories contained in the subpoena schedule."

The draft order pointed to three categories in particular. Those categories concerned: who among the department's top brass should have known about the "reckless tactics" in Fast and Furious; how department leaders ended up figuring out the program was a bad idea; and how a special task force "failed" to share information that could have supposedly led to key gun-trafficking arrests.

It's unclear when Issa might press for action on the documents, but a source close to the investigation told Fox News he would not have put his cards on the table unless he had sufficient votes to push a contempt citation out of committee as well as the consent of House Speaker John Boehner.

A Republican source separately told Fox News that Boehner and House Republican Leader Eric Cantor do not want to deal with a contempt citation against Holder because "it's off message for them." But they apparently told Issa he needs to issue a "report" before they would even consider it -- which may account for the documents circulated on Thursday.

Since 1975, only one attorney general has been found in contempt -- Janet Reno, voted to be held in contempt by the same committee Issa now controls.

The summary of the draft contempt resolution regarding Holder states that the Justice Department "has refused to comply with congressional subpoenas related to operation Fast and Furious."

This refusal, the draft states, "is inexcusable and cannot stand."

The Justice Department has denied claims of being uncooperative with the congressional investigation, noting that Holder has testified more than a half-dozen times on the subject and that the department has provided a number of officials for congressional hearings and briefings.

An April 19 response from the department to Issa included another 188 pages of documents in response to the October 2011 subpoena.
Posted by: Sherry || 05/03/2012 10:13 || Comments || Link || E-Mail|| [336066 views] Top|| File under:
Classified Records Said to be Missing from National Archives
More than a thousand boxes of classified government records are believed to be missing from the Washington National Records Center (WNRC) of the National Archives and Records Administration (NARA), a three-year Inspector General investigation found.


Sandy Burger could not be reached for comment...

But there are no indications of theft or espionage, an official said.



An inventory of the holdings at the Records Center determined that 81 boxes containing Top Secret information or Restricted Data (nuclear weapons information) were missing.

An inventory of the holdings at the Records Center determined that 81 boxes containing Top Secret information or Restricted Data (nuclear weapons information) were missing. As of March 2011, an additional 1,540 boxes of material classified at the Secret or Confidential level also could not be located or accounted for, the Inspector General report on the matter said. Each box can hold approximately 1.1 cubic feet or 2000 to 2500 sheets of paper.

The missing records "represent an ongoing failure at WNRC to protect some of the most sensitive information produced by the Federal Government," wrote NARA Inspector General Paul Brachfeld in a 2009 letter to the Acting Archivist.

The IG report on the matter implied that it could constitute a violation of the Espionage Act, citing "alleged violations" of the espionage statues including prohibitions on "gathering, transmitting or losing defense information" (section 793), "disclosure of classified information" (section 798), and "unauthorized removal and retention of classified documents or material" (section 1924).

The Inspector General report said that "At some point, the originating agency will have to make a determination on the effect the missing materials (from the missing 81 boxes) have on national security."



More precisely, the inventories revealed discrepancies between the agency catalogs and the records on the shelf. It is not entirely certain that any records have actually left official custody.

In the meantime, "the Federal Bureau of Investigation has been notified of the missing classified materials per Department of Justice requirements."

The problem of wayward official records, both classifed and unclassified, is not a new one. "In 1998 and 2004, WNRC conducted inventories of its classified holdings," the Inspector General noted. "Both inventories revealed missing classified records."

But more precisely, the inventories revealed discrepancies between the agency catalogs and the records on the shelf. It is not entirely certain that any records have actually left official custody. Today's archival catalogs are pre-populated with the contents of a legacy hardcopy card catalog system that dates back many decades and that is inherently prone to error.


Posted by: || 05/03/2012 08:24 || Comments || Link || E-Mail|| [336062 views] Top|| File under:
West Point to display Bin Laden document trove online
U.S. officials say the public will soon be able to read some of the late Osama bin Laden's


... who abandoned all hope when he entered there...


last written or typed words on line.

White House counterterrorism chief John Brennan says some of the declassified documents will be posted online by the U.S. Army's Combating Terrorism Center at West Point military academy this week.

The documents were gathered by Navy SEALs from bin Laden's compound in Abbottabad


... A pleasant city located only 30 convenient miles from Islamabad. The city is noted for its nice weather and good schools. It is the site of Pakistain's military academy, which was within comfortable walking distance of the residence of the late Osama bin Laden....


, Pakistain, on May 2 last year.

The trove included correspondence between the terror leader and affiliates, and his own hand-written diary.


Update: Download the documents from the West Point link here.
Posted by: trailing wife || 05/03/2012 00:00 || Comments || Link || E-Mail|| [336061 views] Top|| File under:
India-Pakistan
Secret Osama bin Laden files reveal al Qaeda membership
[Telegraph.uk] A full list of al-Qaeda members first discovered in the late Osama bin Laden's


... who used to be alive but now he's not...


compound in Pakistain has been published, disclosing the various fates of the terrorist movement's followers.

The list, dated August 7 2002, carries a total of 170 names with bin Laden himself registered at number 1. Notes have been added beside many of the names, recording a variety of fates, notably that of Abu Ubaydeh al-Banshiri, who "died in Lake Victoria" in East Africa in 1996.

Another al-Qaeda member - named as Hamad al-Kuwaiti - is recorded as being "incarcerated
Into the paddy wagon wit' yez!
in England" in 1998, perhaps after the bombings of the US embassies in Kenya and Tanzania in August of that year.

Another, registered only as Khaleefah, apparently "cooperated with the Omani government" - suggesting that he defected from al-Qaeda to aid an Arab regime considered one of its foremost enemies.

Other al-

Qaeda gunnies

seem to have given up the struggle and chosen simply to return home.

Abu al-Hussein al-Libi is down as having "resigned" from the terrorist network in 1995, while Omar al-Uswani apparently "returned home".

The list also provides a vivid picture of the pressures on bin Laden's followers. Abdul Rauf al-Maghribi "broke down psychologically" and is recorded as betraying some of the "brothers in Soddy Arabia".


...a kingdom taking up the bulk of the Arabian peninsula. Its primary economic activity involves exporting oil and soaking Islamic rubes on the annual hajj pilgrimage. The country supports a large number of princes in whatcha might call princely splendor. When the oil runs out the rest of the world is going to kick sand in their national face...


Meanwhile,


...back at the bake sale, Umberto's Mom's cannoli were a big hit...


four al-Qaeda members are registered as being "martyred in Chechnya", where they apparently travelled to fight the Russian army during the war in that breakaway region in the 1990s.

Another, named as Ahmed Hussein, is recorded as being "discharged", suggesting that al-Qaeda had a procedure for allowing those who had served the movement to have an honourable retirement. Some appear to have done their utmost to resume normal lives. Abu Majid, who appears as member number 79, is down as going to "Yemen to study".

bin Laden worried about Al-Qaeda attacks causing "unnecessary"

Mohammedan

casualties and advised his deputies to take more care to spare civilian lives.

The Al-Qaeda chief, killed in a US raid a year ago, underscores "the need to cancel other attacks due to the possible and unnecessary civilian casualties" in

Mohammedan

countries, according to the letter.

"We ask every emir in the regions to be extremely keen and focused on controlling the military work," he wrote, referring to Al-Qaeda attacks.

Bin Laden expressed concern


...meaning the brow was mildly wrinkled, the eyebrows drawn slightly together, and a thoughtful expression assumed, not that anything was actually done or indeed that any thought was actually expended...


about his network losing the sympathy of

Mohammedan

s and described operations killing

Mohammedan

s as "mistakes," adding that was important that "no

Mohammedan

s fall victim except when it is absolutely essential."

"It would lead us to winning several battles while losing the war at the end," he wrote.

Until the end, bin Laden remained focused on attacking Americans and coming up with plots, however improbable, to kill U.S. leaders. He wished especially to target airplanes carrying Gen. David Petraeus and even President Barack Obama
I don't sit around just talking to experts because this is a college seminar, we talk to these folks because they potentially have the best answers, so I know whose ass to kick...
, reasoning that an

liquidation

would elevate an "utterly unprepared" Vice President
Joe Foreign Policy Whiz Kid Biden


The former Senator-for-Life from Delaware, an example of the kind of top-notch Washington intellect to be found in the World's Greatest Deliberative Body...


into the presidency and plunge the U.S. into crisis.


Looks like he had the Dems' "foreign policy whiz kid" down pretty well...


But a U.S. analysts' report released along with bin Laden's correspondence describes him as upset over the inability of spinoff terrorist groups to win public support for their cause, their unsuccessful media campaigns and poorly planned plots that, in bin Laden's view, killed too many innocent

Mohammedan

s.

Bin Laden adviser Adam Gadahn urged him to disassociate their organization from the acts of al-Qaeda's spinoff operation in Iraq, known as AQI, and bin Laden told other terrorist groups not to repeat AQI's mistakes.


Even Binny couldn't stand Zarqawi...


The correspondence includes letters by then-second-in-command Abu Yahya al-Libi, taking Pak offshoot Tehrik-e-Taliban Pakistain to task over its indiscriminate attacks on

Mohammedan

s. The al-Qaeda leadership "threatened to take public measures unless we see from you serious and immediate practical and clear steps towards reforming (your ways) and dissociating yourself from these vile mistakes that violate Islamic Law," al-Libi wrote.

And bin Laden warned the leader of Yemeni AQAP, Nasir al-Wuhayshi, against attempting a takeover of Yemen to establish an Islamic state, instead saying he should "refocus his efforts on attacking the United States."

Bin Laden also seemed uninterested in recognizing Somali-based al-Shabaab



... successor to the Islamic Courts...


when the group pledged loyalty to him because he thought its leaders were poor governors of the areas they controlled and were too strict with their administration of Islamic penalties, like cutting off the hands of thieves.

This article starring:
ABDUL RAUF AL MAGHRIBI
al-Qaeda
ABU AL HUSEIN AL LIBI
al-Qaeda
ABU MAJID
al-Qaeda
ABU UBAIDEH AL BANSHIRI
al-Qaeda
ABU YAHYA AL LIBI
al-Qaeda
ADAM GADAHN
al-Qaeda
AHMED HUSEIN
al-Qaeda
HAMAD AL KUWAITI
al-Qaeda
KHALIFAH
al-Qaeda
NASIR AL WUHAISHI
al-Qaeda
OMAR AL USWANI
al-Qaeda
Posted by: tipper || 05/03/2012 10:55 || Comments || Link || E-Mail|| [336068 views] Top|| File under:
Police accused of extorting money from IDPs
[Dawn] Political and social organizations of Bara tehsil of Khyber Agency
have taken strong exception to unlawful detention of internally displaced families of Bara by

Beautiful Downtown Peshawar

police for extortion and warned of a protest demonstration in front of the Chief Minister's Secretariat in Peshawar if the practice is not stopped.

In separate statements of condemnation, the Khyber Agency chapter of Jamaat-e-Islami
...The Islamic Society, founded in 1941 in Lahore by Maulana Sayyid Abul Ala Maududi, aka The Great Apostosizer. The Jamaat opposed the independence of Bangladesh but has operated an independent branch there since 1975. It close ties with international Mohammedan groups such as the Moslem Brotherhood. The Jamaat's objectives are the establishment of a pure Islamic state, governed by Sharia law. It is distinguished by its xenophobia, and its opposition to Westernization, capitalism, socialism, secularism, and liberalist social mores...
, Khyber Union and Kamarkhel Khidmat-e-Khalq Committee accused the Peshawar police deputed at Sarband ploice station of unlawfully detaining innocent displaced persons and later releasing them on payment of bribes.

Shah Faisal Afridi, Bara JI amir, claimed in his statement that innocent residents were implicated in false cases when they refused to pay bribe to Sarband police. He alleged that migrating women, children and elderly people were forced to wait on road for hours when they could not pay the illegal money to police officials.

Haris Afridi, Khyber Union president, said that a deliberate attempt was being made by Peshawar police to provoke the innocent Bara residents into violence and then apprehend them on false charges. He said that the matter had been brought repeatedly into the notice of Peshawar police high-ups, but no action was taken against the corrupt officials.

Khayal Matshah Afridi, chairman of the Khidmat-e-Khalq Committee, accused the Awami National Party's top leadership of hatching a conspiracy against the law-abiding

rustics

and punishing them in the name of fight against terrorism. --
Posted by: Fred || 05/03/2012 00:00 || Comments || Link || E-Mail|| [336062 views] Top|| File under: Govt of Pakistan
Govt, military played role in bin Laden's capture: Mukhtar
[Dawn] Defence Minister Chaudhry Ahmed Mukhtar on Wednesday said government of Pakistain and armed forces played a vital role in capturing former al Qaeda chief the late Osama bin Laden


... who abandoned all hope when he entered there...


through a mobile phone's chip/SIM, DawnNews reported.

Speaking during an exclusive interview to the British Broadcasting Channel's (BBC) Urdu Service, the defence minister claimed that it was Pakistain's armed forces which had weakened the al Qaeda's terrorist network.

He revealed that the former al Qaeda chief was hunted down through a mobile phone's SIM/chip which was found 'fortuitously.'

Mukhtar also revealed that Pakistain was bound by a contract with the United States to hand over all Arabic and English data found amid search for the al Qaeda chief. Similarly the US was to provide all Urdu data to Pakistain for intelligence sharing purposes.

The defence minister also said that the armed forces were currently looking into material recovered from the compound in Abbottabad


... A pleasant city located only 30 convenient miles from Islamabad. The city is noted for its nice weather and good schools. It is the site of Pakistain's military academy, which was within comfortable walking distance of the residence of the late Osama bin Laden....


, where bin Laden was captured and eventually killed by the US forces.

Moreover, the minister said that Dr Shakeel should inform the Pakistain government rather than the US.

Posted by: Fred || 05/03/2012 00:00 || Comments || Link || E-Mail|| [336067 views] Top|| File under: Govt of Pakistan
Malik seeks contempt trial against Nawaz Sharif
[Dawn] Interior Minister Rehman Malik


Pak politician, current Interior Minister under the Gilani administration. Malik is a former Federal Investigation Agency (FIA) intelligence officer who rose to head the FIA during Benazir Bhutto's second tenure. He later joined the Pak Peoples Party and was chief security officer to Bhutto. Malik was tossed from his FIA job in 1998 after documenting the breath-taking corruption of the Sharif family. By unhappy coincidence Nawaz Sharif became PM at just that moment and Malik moved to London one step ahead of the button men.


on Wednesday urged the Supreme Court to summon Pakistain

Mohammedan

League-Nawaz (PML-N) chief
Nawaz Sharif


... served two non-consecutive terms as prime minister, heads the Pakistain Moslem League (Nawaz). Noted for his spectacular corruption, the 1998 Pak nuclear test, border war with India, and for being tossed by General Musharraf...


and others in storming of the court case as the contempt of court proceedings are still pending against him.

Speaking to media representatives outside the Parliament House, he said the Supreme Court of Pakistain in its detailed judgment issued on October 10, 2000 had ordered that contempt of court proceedings should be initiated against Nawaz Sharif and others, who were involved in invading the apex court building.

The court had also directed the concerned to complete the investigations and report within a period of four months but regrettably the investigations are still pending before Islamabad Police, he added.

He said that the contempt of court proceedings still exists against the former prime minister, adding that he should appear before the court and which should issue a verdict over the issue.

He said that the opposition should wait for the detailed judgment, adding that Prime Minister Yousuf Raza Gilani


... Pakistain's erstwhile current prime minister, whose occasional feats of mental gymnastics can be awe-inspiring ...


has the right to appeal.

The minister said that more evidences against the Sharifs are in the pipeline and he will soon reveal them before the media.

Posted by: Fred || 05/03/2012 00:00 || Comments || Link || E-Mail|| [336061 views] Top|| File under: Govt of Pakistan
Israel-Palestine-Jordan
Fatah, Hamas unity meet ends without deal
Can't see how this will ever work out. Other than the jizya being paid by Norway, most of the rest of the jizya being paid by the West and the Soddies go to Fatah and I can't see them splitting the spoils with Hamas.


A Cairo meeting between Hamas chief Khaled Meshaal and an official of the rival Fatah movement made no headway on the formation of a Palestinian national unity government, an official said on Thursday.

Two hours of talks Wednesday night in the Egyptian capital produced "nothing new," the Palestinian official told AFP, speaking on condition of anonymity.

Meshaal and his deputy Mussa Abu Marzuk discussed with senior Fatah official Azzam al-Ahmed "the possibility of advancing the reconciliation process, in particular a government of national unity, but the meeting produced nothing new," the official said.

The meeting was a bid to follow up on an agreement reached in Doha on February 6 between Meshaal and Palestinian president and Fatah leader Mahmud Abbas on the formation of an interim government of independents.

Under the deal, Abbas was to serve as head of the interim government, ending a bitter dispute between the two sides over who would assume the post.

The government line-up was to have been announced shortly afterwards, but the deal was met with opposition from Gaza-based members of Hamas, as well as some officials in the Fatah-controlled West Bank, who say that Palestinian law prevents Abbas from serving as president and prime minister at the same time.

At Wednesday's meeting, which was also attended by Egyptian officials, Fatah "stressed the importance of allowing the electoral commission to resume operations within the (Hamas-controlled) Gaza Strip so that president Abbas can set in motion the procedures to form a government, and fix a date for the elections," the official said.

Hamas said it was possible "to resolve the question of the electoral commission through consultations with (Abbas) over the formation of the government he will head under the terms of the Doha declaration."

The long-time rivals have been struggling to implement the terms of a reconciliation deal signed in Cairo in May last year, which calls for the formation of an interim government of independents to pave the way for presidential and legislative elections within a year.

Posted by: tipper || 05/03/2012 09:35 || Comments || Link || E-Mail|| [336063 views] Top|| File under:
Six army reserve battalions called up: growing threat on Egypt, Syria borders
Knesset approves IDF request to call up a further 16 battalions if needed.

According to 2008′s Reserve Duty Law, combat soldiers can be called for active reserve duty once every three years, and for short training sessions during the other two. Rising tensions between Israel and Egypt and the ongoing unrest in Syria caused the army to ask the Knesset for special permission to call up more soldiers, more often.

The Foreign Affairs and Defense Committee approved the request recently, enabling the IDF to summon up to 22 battalions for active duty for the second time in three years. Already, the army has called up six of them.

"This signifies that the IDF regards the Egyptian and Syrian borders as the potential source of a greater threat than in the past," the former deputy chief of staff, Dan Harel, said on Wednesday night.

"The army needs a better 'answer' than in the past to the threat," he said, citing Egypt's deteriorating control over the Sinai, marked by an upsurge in Bedouin smuggling of weapons and other goods. He also spoke of the growing threat of terrorism from Sinai, as exemplified by an infiltration last August in which eight Israelis were killed.

The Syrian situation was also highly combustible, Harel said, "and it could explode at any moment... and pose a direct challenge to us."

Maariv said the army had to decide whether to cancel training sessions for enlisted soldiers or to summon additional reserve units, and it chose the latter; canceling training would mean soldiers would not be prepared in the case of an all-out war.
Posted by: trailing wife || 05/03/2012 00:00 || Comments || Link || E-Mail|| [336061 views] Top|| File under:
Syria-Lebanon-Iran
U.N. Syria Mission Head Says Observers 'Calming' Situation
The head of the U.N. mission to Syria said Wednesday his observers were having a "calming effect" on the ground but admitted the ceasefire was "shaky" and not holding.


Has the "calming effect" dropped the corpse count? If not, it's not "calming."


Speaking in Damascus


...Capital of the last overtly fascist regime in the world...


to

Britannia

's Sky News, in his first television interview in the role, Major General Robert Mood brushed off criticism that the United Nations


...the Oyster Bay money pit...


Supervision Mission in Syria (UNSMIS) had been too slow to get going.

The Norwegian said their numbers of boots on the ground would double in the coming days.

"This is not easy and we are seeing -- by the action, by

kaboom

s, by firing -- that the ceasefire is really a shaky one. It's not holding," the 53-year-old said.

"But what we are also seeing on the ground is that where we have observers present, they have a calming effect and we're also seeing that those operating on the ground, they take advice from our observers."

Syria's army on Wednesday reportedly suffered its deadliest day in a ceasefire when rebel fighters killed 20 troops, in the latest violation of the three-week truce the U.N. says both sides are flouting.

Mood said his team in Damascus would rise from 52 to 59 by the end of Wednesday and they aimed to double the figure in the coming days as more flights come in carrying troops, vehicles and equipment.

"I fully understand the concerns about the speed of deployment," he said.

"The people and equipment now on the ground is actually exactly how we want to see it, so the next couple of days -- picking up the pace, doubling, and spreading out -- is exactly what suits us very well," he said.

"From the member states and from the secretariat in New York, this is actually an admirable effort to get people on the ground."

Posted by: Fred || 05/03/2012 00:00 || Comments || Link || E-Mail|| [336064 views] Top|| File under: Govt of Syria
IMF rejects call to cut ties with Iran
[Bangla Daily Star] The International Monetary Fund on Tuesday rejected a call by a US anti-Iran group for it to cut its relations with Tehran's central bank in order to adhere to US and European sanctions.

The IMF said its account with Bank Markazi is simply related to Iran's membership in the IMF and does not contravene sanctions placed on Tehran to pressure it not to develop nuclear weapons.

The advocacy group United Against Nuclear Iran, a group of US ex-diplomats and government officials, said that the IMF needed to shut down its account with Bank Markazi, a specific target of the sanctions, or suspend Iran's membership in the fund.

Posted by: Fred || 05/03/2012 00:00 || Comments || Link || E-Mail|| [336064 views] Top|| File under: Govt of Iran
Who's in the News
46
[untagged]
6
Govt of Pakistan
5
Arab Spring
4
al-Shabaab
3
Taliban
3
al-Qaeda
2
Jamaat-e-Islami
1
Govt of Iran
1
Govt of Syria
1
Thai Insurgency
1
al-Qaeda in Arabia
1
al-Qaeda in North Africa
1
al-Qaeda in Pakistan
1
Boko Haram
1
Commies
1
Global Jihad
Bookmark
E-Mail Me
The Classics
The O Club
Rantburg Store
The Bloids
The Never-ending Story
Thugburg
Gulf War I
The Way We Were
Bio
Merry-Go-Blog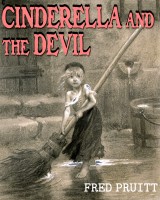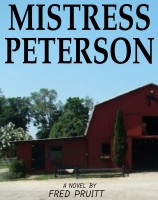 On Sale now!


A multi-volume chronology and reference guide set detailing three years of the Mexican Drug War between 2010 and 2012.

Rantburg.com and borderlandbeat.com correspondent and author Chris Covert presents his first non-fiction work detailing the drug and gang related violence in Mexico.

Chris gives us Mexican press dispatches of drug and gang war violence over three years, presented in a multi volume set intended to chronicle the death, violence and mayhem which has dominated Mexico for six years.
Click here for more information


Meet the Mods
In no particular order...


Steve White
Seafarious
tu3031
badanov
sherry
ryuge
GolfBravoUSMC
Bright Pebbles
trailing wife
Gloria
Fred
Besoeker
Glenmore
Frank G
3dc
Skidmark



Better than the average link...



Rantburg was assembled from recycled algorithms in the United States of America. No trees were destroyed in the production of this weblog. We did hurt some, though. Sorry.
3.231.217.107

Help keep the Burg running! Paypal: