-Lurid Crime Tales-
Meth lab found at San Francisco hotel room used as city COVID-19 shelter
[KTVU] Police arrested two adults accused of operating a low level meth lab at a the Socialist paradise of San Francisco
...where God struck dead Anton LaVey, home of the Sydney Ducks, ruled by Vigilance Committee from 1859 through 1867, reliably and volubly Democrat since 1964...
hotel designated as a safe shelter for people on quarantine, at risk for COVID-19, or without housing.

The call came in about a strong chemical odor coming from a hotel room and officers responded to the Civic Center Motor Inn about 2:30 p.m. on Saturday.

Police and residents had to wait for a hazmat team to determine the safety of the site.

"I was just like shocked," said one hotel guest named Samantha who says a police officer knocked on her hotel door. "He's like, there's a meth lab right above your room so we need you to evacuate cause it could explode at any time."

Police say there was evidence of a meth lab in an upper floor room.

"Officers conducted an investigation and discovered chemicals in the room known to make narcotics," said Officer Robert Rueca, a San Francisco Police Department

front man

, "We believe this was isolated only to one guest room and two adults were taken into custody."

Both adults were registered guests of the hotel.

The hotel is one of the many businesses that are contracting with San Francisco's Shelter in Place program, which pays to provide rooms and meals for people who need to be quarantined, are at risk for COVID-19, or have no home.

The meth lab arrests raise questions about who qualifies for rooms, as many people remain out on the streets or on waiting lists for shelter.

"I would like for the government to have a bit more of monitoring of the space," said a man who wanted to be identified only as Sami and works at a nearby business.

"I do see that a place like this can be abused to be used for those kind of activities," said Sami, "If you are housing people that are not there with a security deposit or anything that makes them liable, liability is key."
Posted by: Fred || 08/06/2020 00:00 || Comments || Link || E-Mail|| [6490 views] Top|| File under: Narcos
Afghanistan
2 More Kidnapped Indian Engineers Freed in Afghanistan
[ToloNews] India said on Tuesday two more of the seven Indian engineers kidnapped in northern Baghlan province in May 2018 had been freed and had returned to the country, the Hindustan Times reported.

With this, so far six of the kidnapped Indian engineers have been freed.

India's external affairs ministry said in a brief statement on Tuesday that the two Indian nationals were "released from captivity in Afghanistan" on July 31 and "returned to India today."

The statement confirmed the two men were part of the group of seven Indians

kidnapped

more than two years ago, but didn't give details of the circumstances of their release.

"Six Indian nationals have now been released so far from captivity," the statement said.

"We thank the government of the Islamic Theocratic Republic of Afghanistan for their constant and unwavering support in securing the release of the Indians," the statement added.

The seven men were working on power projects run by the Afghan government when they were

kidnapped

in northern Baghlan province.

One of them was freed in March 2019 while three more were released last October, according to the Hindustan Times report.
Posted by: trailing wife || 08/06/2020 01:50 || Comments || Link || E-Mail|| [6480 views] Top|| File under:
'Key' Daesh Member Arrested in Kunar Raid
[ToloNews] A "key"

ISIS

member was arrested by Afghan commandos in Kunar on Tuesday night, the commandos said in a statement.

The operation was launched in Babur village of Sukai district and captured Khan Sayed, a "key"

ISIS

member, the statement said.

According to the statement, Khan Sayed was responsible for "transferring

imported muscle

with families into provinces to launch terrorist attacks."

Four days ago, the Afghan intelligence agency---the National Directorate of Security


...the Afghan national intel agency...


(NDS)—reported that it had killed Assadullah Orakzai, the head of intelligence for the Khorasan branch of

ISIS

.

The NDS told TOLOnews that the

ISIS

commander was killed during an operation near Jalalabad city, the center of Nangarhar


The unfortunate Afghan province located adjacent to Mohmand, Kurram, and Khyber Agencies. The capital is Jalalabad. The province was the fief of Younus Khalis after the Soviets departed and one of his sons is the current provincial Taliban commander. Nangarhar is Haqqani country..


province.

A statement was released by the NDS late Saturday officially confirming the death of the

ISIS

leader.

According to the NDS, Orakzai was involved in plotting deadly attacks on a number of military and civilian targets in Afghanistan.

The NDS in the statement assured Afghanistan's partners that it will uproot

Lions of Islam

anywhere.

On April 4, the NDS announced the arrest of Abdullah Orakzai, who is known as Aslam Farooqi, the leader of the Khorasan branch of

ISIS

and 19 other

ISIS

members, including Qari Zahid and Saifullah known as Abu Talaha, during an operation by NDS special units.
Posted by: trailing wife || 08/06/2020 01:50 || Comments || Link || E-Mail|| [6485 views] Top|| File under: Islamic State
12 People Killed in 'Roadside Blast' in Baghlan, 2 in Talib attack
[ToloNews] At least 12 people close to Mahbubullah Ghafari, a former member of the provincial council of Baghlan, were killed in a roadside mine blast in the province on Wednesday morning, Ghafari confirmed.

The incident happened in the Chashmaye Shir area, on the Baghlan -Samangan highway, while Ghafari and his convoy were on the way to Mazar-e-Sharif, the capital of northern Balkh province, Ghafari said, adding that "a vehicle was hit by a roadside mine."

Ghafari's bodyguard and relatives were among the dead, according to officials.

So far no group including the Taliban

...Arabic for students...


grabbed credit

for the attack.

Local security officials also said that the Taliban attacked security forces on the outskirts of Baghlan city, and two security force members were killed.
Posted by: trailing wife || 08/06/2020 01:41 || Comments || Link || E-Mail|| [6482 views] Top|| File under: Taliban
Faryab Policeman Arrested for Killing 3 Colleagues
The Afghans get moody like that. Mostly we hear about it when they suddenly kill one or some of ours, but they do the same to each other.

[ToloNews] A policeman who is accused of shooting and killing three of his colleagues three months ago in the northern province of Faryab was arrested on Wednesday, a local official said on Thursday.

The policeman, named Qudratullah, who is a resident of Pashtoon Kot district "shot and killed three of his colleagues in Almar district while he was on duty," said Abdul Karim Youresh, provincial police

front man

.

"Qyudratullah escaped after he shot his colleagues and has been arrested after three months in Ghor province," Youresh said.

"His case has been sent to court," he added.
Hailing from Pashtun Kot district, the detained officer joined Taliban ranks after killing his three comrades, according to local officials.


Article now moved to Page 1: War on Terror and tagged Taliban.
Posted by: trailing wife || 08/06/2020 01:41 || Comments || Link || E-Mail|| [6533 views] Top|| File under: Taliban
Shots fired at latest Portland riot
[WASHINGTONTIMES] Shots were fired early Wednesday morning as violent mostly peaceful protests continued to rock Portland, Oregon, with demonstrators breaking into the Portland Police Association's offices and setting it on fire.

Police declared the event a riot and said they had to use "crowd control munition" to restore order — though they said no tear gas was used.

While they were dispersing that crowd, they said shots were fired nearby in what appeared to be two separate exchanges. One vehicle was struck, but officers said they didn't find anyone hit, and no witnesses would speak to officers about what happened.
Posted by: Fred || 08/06/2020 00:00 || Comments || Link || E-Mail|| [6495 views] Top|| File under: Antifa/BLM
Russia sends 5 planes with humanitarian aid to Lebanon, UK, America, others promise aid
[PUBLISH.TWITTER]



France, Gulf states among those aiding Beirut after blast
[AlAhram] France, Turkey and Gulf states are among countries offering help to Lebanon following an explosion at a warehouse in Beirut that killed at least 100 people and injured nearly 4,000.

Below are details of international aid pledges.

FRANCE
President Emmanuel Macron's office said France would send 55 security personnel to Lebanon and 6 tonnes of health equipment, while around 10 emergency doctors would also fly to Beirut.

"France is always on the side of Lebanon and the Lebanese people. It is ready to offer assistance depending on the needs expressed by Lebanese authorities," Foreign Minister Jean-Yves Le Drian said on Twitter.

TURKEY
Turkey's Humanitarian Relief Foundation (IHH)


...banned in Germany and Israel, IHH is the favourite charity/terror-linked group of Sultan Recep Tayip Erdogan I "the much beloved". There is the charming story of some of their number bursting from cover on the Mavi Marmara to attack Israeli paratroopers with iron rods during the first Gaza flotilla. It is a long-standing member of the Hamas-supporting, Saudi-based umbrella organization Union of Good (Ittilaf al-Kheir in Arabic), listed by the US Treasury as a terror organization, and had an important role in Al Qaeda jihadi Ahmed Ressam's failed 'millennium plot' to bomb the Los Angeles airport in late 1999...

is helping in the search for survivors, digging through debris to look for people and recover bodies. The group has also mobilised a kitchen at a Palestinian refugee camp to deliver food to those in need, said Mustafa Ozbek, an Istanbul-based IHH official.

"We are providing assistance with one ambulance to transfer patients. We may provide help according to the needs of the hospital," he said.

KUWAIT
Kuwait has delivered medical aid and other essentials. The ministry of health said Kuwaiti aid arrived in Lebanon by military plane on Wednesday morning and the Kuwaiti Red Crescent said it would offer whatever help Lebanon needed, Kuwait television reported.

GULF
Qatar state news agency QNA said the country had dispatched a first military plane carrying medical aid on Wednesday. Three more planes were to follow later in the day containing two field hospitals of 500 beds each, equipped with respirators and other necessary medical supplies.

RUSSIA
Russia's emergencies ministries said it was sending five planes carrying medical equipment, a field hospital and medical personnel. It said all medical staff travelling to Beirut would be equipped with personal protective gear in light of the coronavirus pandemic.

NETHERLANDS
The Netherlands is sending a specialised search and rescue team to Lebanon consisting of 67 doctors, nurses, firemen and police officers to assist in the search for survivors trapped under rubble.

IRAN
President Hassan Rouhani said Iran was ready to send medical aid to Lebanon, help treat the injured and provide other necessary medical assistance.

"We hope that the circumstances of this incident will be determined as soon as possible and that peace will return to Beirut," state television quoted him as saying.

UN says it will boost emergency aid to Lebanon

Baghdad will provide wheat and fuel aid to Beirut after blast: Statement

Posted by: Fred || 08/06/2020 00:00 || Comments || Link || E-Mail|| [6494 views] Top|| File under:
Day 3: Lebanon in 'state of emergency' as Beirut blast death toll climbs to 135
Day 2 articles can be seen here and here.

[ARABNEWS] Lebanese rescue teams pulled out bodies and hunted for missing in the wreckage of buildings on Wednesday as investigations blamed negligence for a massive warehouse explosion that sent a devastating blast wave across Beirut, killing at least 135.

More than 5,000 people

were maimed

in Tuesday's explosion at Beirut port, Health Minister Hamad Hassan said, and up to 250,000 were left without homes fit to live in after shockwaves smashed building facades, sucked furniture out into streets and shattered windows miles inland.

Hassan said tens of people remained missing. Prime Minister Hassan Diab declared three days of mourning from Thursday.

The

corpse count

was expected to rise from the blast, which officials blamed on a huge stockpile of highly

kaboom

stored for years in unsafe conditions at the port.

[PUBLISH.TWITTER]





Beirut blast probe points to bungled storage of 2,750 tons of ammonium nitrate
[ARABNEWS] Initial investigations indicate years of inaction and negligence over the storage of highly

kaboom

in Beirut port caused the blast that killed over 100 people on Tuesday, an official source familiar with the findings said.

The prime minister and presidency said on Tuesday that 2,750 tonnes of ammonium nitrate, used in fertilisers and bombs, had been stored for six years at the port without safety measures.

"It is negligence," the official source told

Rooters

, adding that the storage safety issue had been before several committees and judges and "nothing was done" to issue an order to remove or dispose of the highly combustible material.

The source said a fire had started at warehouse 9 of the port and spread to warehouse 12, where the ammonium nitrate was stored.

Tuesday's explosion was the most powerful ever suffered by Beirut, a city is still scarred by civil war three decades ago and reeling from a deep financial crisis rooted in decades of corruption and economic mismanagement.

Badri Daher, Director General of Lebanese Customs, told broadcaster LBCI on Wednesday that customs had sent six documents to the judiciary warning that the material posed a danger.

"We requested that it be re-exported but that did not happen. We leave it to the experts and those concerned to determine why," Daher said.

Another source close to a port employee said a team that inspected the ammonium nitrate six months ago warned that if it was not moved it would "blow up all of Beirut".
According to two documents seen by

Rooters

, Lebanese Customs had asked the judiciary in 2016 and 2017 to ask the "concerned maritime agency" to re-export or approve the sale of the ammonium nitrate, removed from the a cargo vessel, Rhosus, and deposited in warehouse 12, to ensure port safety. One of the documents cited similar requests in 2014 and 2015.

Did a Ship Abandoned Six Years Ago Cause the Beirut Explosion?
[SLATE] In 2013, the Rhosus, a Moldovan-flagged cargo ship, was transporting ammonium nitrate from Georgia to Mozambique when it experienced mechanical problems and entered the port of Beirut, according to a 2015 note written by lawyers for the ship's creditors. After inspection from port authorities, the ship was prohibited from sailing. At this point, the ship's owner, Igor Grechushkin, a Cyprus-based Russian national, abandoned the ship and its cargo. The Rhosus' Russian captain and four Ukrainian crew members were left on board with no pay, no way to get to shore due to immigration restrictions, sitting on top of a highly explosive cargo. "The vessel quickly ran out of stores, bunker [fuel] and provisions," wrote the attorneys. In the meantime, "efforts to get in touch with the owners, charterers and cargo owners to obtain payment failed."

After almost a year, a judge granted the crewmembers permission to disembark and return home. The lawyers wrote, "owing to the risks associated with retaining the Ammonium Nitrate on board the vessel, the port authorities discharged the cargo onto the port's warehouses. The vessel and cargo remain to date in port awaiting auctioning and/or proper disposal." Six years later, that cargo may have caused a catastrophe.

In the aftermath of the devastating explosion in Beirut on Tuesday, Leb

...an Iranian colony situated on the eastern Mediterranean, conveniently adjacent to Israel. Formerly inhabited by hardy Phoenecian traders, its official language is now Arabic, with the usual unpleasant side effects. The Leb civil war, between 1975 and 1990, lasted a little over 145 years and produced 120,000 fatalities. The average length of a ceasefire was measured in seconds. The Lebs maintain a precarious sectarian balance among Shiites, Sunnis, and about a dozeen flavors of Christians. It is the home of Hezbollah, which periodically starts a war with the Zionist Entity, gets Beirut pounded to rubble, and then declares victory and has a parade. The Lebs have the curious habit of periodically murdering their heads of state or prime ministers...
's official corruption and the dire state of the country's institutions are rightly being blamed for the horrific and bizarre set of circumstances that appear to have caused the disaster. A lot is still unknown but the emerging narrative, according to official statements, is that welding work set off a stockpile of fireworks, which then caused the more than 2,700 tons of ammonium nitrate stored at a nearby warehouse to explode. Based on the timeline, this is most likely the cargo taken off the Rhosus. Officials who left this combustible mix sitting in a major city for years will certainly face calls for accountability. But part of the blame lies in a place where regulations and accountability are even weaker than modern-day Lebanon: the sea. The general lawlessness around international shipping and, in particular, the practice of shipowners abandoning their vessels and crew, appears to be a major factor in the lead-up to this explosion.

Posted by: Fred || 08/06/2020 00:00 || Comments || Link || E-Mail|| [6492 views] Top|| File under: Hezbollah
Terror Networks
Arab and Iranian Food Markets Burn!
[Twitter]



Don't forget Najaf fire today destroying over 20 warehouses of food.








Iran: Rey Iraq: Najaf UAE: Ajman market
Posted by: 3dc || 08/06/2020 00:00 || Comments || Link || E-Mail|| [6501 views] Top|| File under: Arab Spring
Who's in the News
33
[untagged]
10
Antifa/BLM
7
Commies
5
Hezbollah
2
Tin Hat Dictators, Presidents for Life,
2
Taliban
2
Islamic State
2
Govt of Iran
2
Narcos
1
Tin Hat Dictators, Presidents for Life, & Kleptocrats
1
Arab Spring
1
Moslem Colonists
1
Muslim Brotherhood
1
Sublime Porte
Bookmark
E-Mail Me
The Classics
The O Club
Rantburg Store
The Bloids
The Never-ending Story
Thugburg
Gulf War I
The Way We Were
Bio
Merry-Go-Blog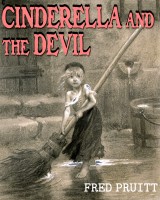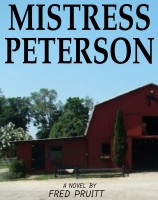 On Sale now!


A multi-volume chronology and reference guide set detailing three years of the Mexican Drug War between 2010 and 2012.

Rantburg.com and borderlandbeat.com correspondent and author Chris Covert presents his first non-fiction work detailing the drug and gang related violence in Mexico.

Chris gives us Mexican press dispatches of drug and gang war violence over three years, presented in a multi volume set intended to chronicle the death, violence and mayhem which has dominated Mexico for six years.
Click here for more information


Meet the Mods
In no particular order...


Steve White
Seafarious
Pappy
lotp
Scooter McGruder
john frum
tu3031
badanov
sherry
ryuge
GolfBravoUSMC
Bright Pebbles
trailing wife
Gloria
Fred
Besoeker
Glenmore
Frank G
3dc
Skidmark
Alaska Paul



Better than the average link...



Rantburg was assembled from recycled algorithms in the United States of America. No trees were destroyed in the production of this weblog. We did hurt some, though. Sorry.
44.200.30.73

Help keep the Burg running! Paypal: