Afghanistan
Some SERIOUS Reflexes!
Soldier Saved Lives By Throwing Away Grenade

A British soldier who picked up and threw away a live grenade before it could kill him and his men is among 131 members of the Armed Forces whose heroics are being officially honored.

Serjeant Deacon Cutterham


Hey, Deacon Blues, this sounds like a fine namesake for ya!


was wading through an irrigation ditch knee-deep in water on patrol in Helmand province, Afghanistan, when the grenade came flying over a high wall to one side and landed in front of him.

He reached down to grab it and "posted" the grenade into a parallel irrigation channel to get it out of his hand as quickly as possible


No sh*t, Sherlock! Hope you tipped your laundress!




Bet the man is a wicked bowler in cricket...
Posted by: Glenmore || 03/23/2012 18:58 || Comments || Link || E-Mail|| [425 views] Top|| File under:
Africa Horn
TFG says it detained suspects for mortar barrage in Mogadishu
(Sh. M. Network)- Somalia's Transitional Federal Government (TFG) on Wednesday said it has

incarcerated

suspects over the mortar shells on the presidential palace in the past couple of days, killing five innocent civilians.

Abdirahman Omar Osman (Yarisow), the

front man

of Somali government told Shabelle Media that the security forces have apprehended several suspects for involvement of Mortar Attacks near Villa Somalia in Mogadishu and will put on trial.

The target of the attack is believed to have been a hostel housing pro-government forces in the nearby Villa Somalia compound, the presidential palace. But the mortars did not reach their target and instead landed in a small settlement for internally displaced people in the Wardhigley district.

The mortar attack fired into Somalia's palace, Villa Somalia claimed the lives of up to five internally displaced people, including two children.
Posted by: Fred || 03/23/2012 00:00 || Comments || Link || E-Mail|| [313 views] Top|| File under: al-Shabaab
Al-shabab fighters surrender to TFG forces in Gedo
(Sh. M. Network) - At least 27 Al-shabab defectors have on Thursday surrounded to Somali government forces in Gedo region of southwestern Somalia and close to Kenya border, according to officials.

TFG military officials in Gedo region who spoke to Shabelle Media by phone said the give up followed after the Al-shabab defectors made series of contacts with government and pleaded for amnesty.

"We received 27 defectors from the hard-line Al-shabab rebels in the past 24-hours, two of them senior commanders who were carrying with their weapons after they got in touch with us via telephone contacts," said TFG military officials.
Posted by: Fred || 03/23/2012 00:00 || Comments || Link || E-Mail|| [312 views] Top|| File under: al-Shabaab
Ethiopian Troops in Somalia Advance on Town Held by Shebab Rebels
[An Nahar] Ethiopian soldiers and pro-government Somali forces closed in on a key town in southwest Somalia Thursday, battling al-Qaeda allied Shebab

bully boy

s, official and witnesses said.

Heavily armed troops advanced towards the town of Hudur, capital of the Shebab-controlled Bakool region, about 90 kilometers (56 miles) from the Ethiopian border.

"Somali soldiers backed by the Ethiopian armed forces are now very close to Hudur, and they will secure control of the town in the coming few hours," said Somalia MP Mohamed Ibrahim.

"Shebab fighters tried to ambush our forces but they were defeated late on Wednesday, and they have

decamped

the area," he added.

A Shebab commander confirmed the fighting but denied that his troops had run away.

"Mujahedeen fighters ambushed the enemy convoy trying to seize Hudur, and many of their soldiers were killed and armored trucks destroyed," the Shebab commander said, asking not to be named.

Witnesses said Shebab fighters

decamped

Hudur at dawn Thursday, leaving the town empty of

gunnies

.

"The Shebab left town, they left because of the approaching forces from Ethiopia," said Mohamud Idow, a resident in Hudur.

"Ethiopian forces are now about eight kilometers (five miles) away from town, there has not been much fighting since the fierce battles yesterday," said Ahmed Madker, another resident.

The loss of Hudur would be another blow to the Shebab, who face increasing pressure from pro-government forces and regional armies.

Last month, the

forces of Evil

lost control of their strategic base of Baidoa to Ethiopian troops, the second major loss in six months after abandoning fixed bases in the capital Mogadishu.

However,


some people are alive only because it's illegal to kill them...


experts warn the Shebab are far from defeated and remain a major threat, especially now they have in many areas switched to guerrilla tactics.

On Tuesday, the rebels were ousted from the central town of Dhusamareb hours after they captured it from a pro-government militia, in fierce battles both sides claimed had killed several rival fighters.

Posted by: Fred || 03/23/2012 00:00 || Comments || Link || E-Mail|| [312 views] Top|| File under: al-Shabaab
Africa North
Coup under way in Mali
[Daily Nation (Kenya)] The [Kenyan] government is making frantic efforts to evacuate Foreign Affairs minister Moses Wetang'ula and three other government officials stranded in Mali following a coup.

Mr Wetang'ula is with his personal assistant Boniface Munzala and Foreign Affairs officials Anthony Safari from the directorate of Africa Union and Gilbert Ng'eno from Kenya's mission in Addis Ababa.

Foreign Affairs permanent secretary Thuita Mwangi said Kenya's ambassador to Addis Ababa Monica Juma who was attending a security meeting with Mr Wetang'ula in Mali was lucky as she left before the unrest.

Addressing journalists in his office when he launched a committee for the implementation of the International Conference on the Great Lakes Region genocide prevention, Mr Mwangi assured Kenyans that Mr Wetang'ula and the ministry officials were safe in their hotel.

"The government is in touch with the Kenyan delegation and is keenly observing the unfolding scenario and awaiting for more information on the state of security," Mr Mwangi said.

Mr Mwangi said his ministry was trying to "establish contact with the interim authority that is reported to have taken charge in a bid to have the Kenyans evacuated".

However, Mr Wetangu'la said on Thursday the situation was quickly unravelling.

"Situation worsening. Curfew imposed. Airport closed. Heavier gunfire can be heard repeatedly," he said in a facebook posting.

Wetang'ula stranded in hotel after chaos erupts in Bamako
"It is 5.30am in Bamako. Sporadic gunshots can be heard. Both myself and officers B. Munzala, G. Ng'eno and A. Safari from my ministry holed up in hotel. Difficult to tell exact situation. Another Kenyan, manager of KQ Bamako holed up at the airport where he had gone ahead to receive yesterday's flight and check us in. We are in communication. We have not established if there are any other Kenyans living/working here," Mr Wetang'ula said.

Mr Mwangi said the Ministry of Foreign Affairs was working with national carrier Kenya Airways with a view to evacuating the Kenyans in Mali.

He told Kenyans in Mali to get in touch with the Kenya Airways Area manager Sally Osuke in Bamako Mali on +22177638386.

"There's confirmation a coup has taken place. A caretaker government has taken over. The President's whereabouts is unknown. The military junta has taken custody a number of ministers. We have established contact with a number of countries interested in safety of their nationals to work out on all options of safe evacuation," Mr Mwangi said.

At the ongoing fourth session of the African ministerial conference on housing and urban development in Nairobi yesterday, there were calls for the return to peace in Mali.Dr Sahle Work Zewde, the Director General of the United Nations Office in Nairobi said they were deeply concerned with the developments.

"As our Secretary General (Mr Ban Ki Moon) indicated, we are asking for a return to constitutional order in Mali. We hope that this will be restored as soon as possible," said Dr Zewde.

Mali's minister for Lands, Housing and Urban Development Mr Yacouba Diallo is attending the meeting which was opened by President Kibaki.Mr Wetang'ula said the fighting broke out on Wednesday as he was about to leave Bamako.

Posted by: Fred || 03/23/2012 00:00 || Comments || Link || E-Mail|| [317 views] Top|| File under:
Africa Subsaharan
Mali Soldiers Claim Coup over Regime 'Incompetence'
[An Nahar] Renegade Mali soldiers shot their way to the presidency and forced the head of state to flee Thursday, claiming on television to have ousted an "incompetent regime" and dissolved state institutions.

The putschists, calling themselves the National Committee for the Establishment of Democracy, said they had acted due to government's "inability" to put down a Tuareg-led insurrection in the north.

Mali had been seen as relatively stable but the demise of Muammar Qadaffy


...a reminder that a single man with an idea can change an entire nation, usually for the worse...


turned the country into a tinderbox, flooding the region with weapons and sparking the return of former Tuareg rebels who had fought for him in Libya.

Foreign powers voiced great concern over President Amadou Toumani Toure's ouster and appealed for calm.

La Belle France

said that a presidential poll that had been due for April 29 should be held as early as possible.

A group of a few dozen soldiers appeared on state television


... and if you can't believe state television who can you believe?


at about 04:45 GMT after a few false starts battling to get audio equipment working and hours of music videos playing after seizing the broadcaster in Bamako.

The group's

front man

, identified on-screen as Lieutenant Amadou Konare said the takeover was a result of a "lack of adequate material to defend the nation".

Claiming to represent the nation's defense forces, Konare said the junta "solemnly commits to restore power to a democratically-elected president as soon as national unity and territorial integrity are re-established."

Since January, al-Qaeda's North African branch upped its attacks on Mali government troops and kidnappings of foreigners while Tuareg rebels launched their largest offensive in years in the impoverished landlocked country's north.

The leader of the junta was revealed to be one Captain Amadou Sanogo, who appeared briefly to announce the imposition of a national curfew.

The appearance on television came shortly after the mutinous soldiers seized the presidential palace and

nabbed

several ministers, including Foreign Minister Soumeylou Boubeye Maiga and Interior Minister Kafouhouna Kone.

"We are in control of the presidential palace," one of the rebels told Agence

La Belle France

Presse.

Toure was initially holed up in the palace as shots were traded outside but he managed to flee the premises. Loyalist officials told AFP the ousted president was unharmed and had been moved to safe location.

Witnesses reported heavy gunfire and the use of tracer bullets, while one noted flames coming from the southern side of the palace, perched on a hill overlooking Bamako.

Elite paratroopers known as the "Red Berets" attempted to fight back but the renegade soldiers claimed the upper hand.

Toure, who has served two terms, was not a candidate in next month's polls.

The president is himself a former soldier who led the ouster of president-for-life Moussa Traore in 1991 before handing power to civilians. He later won an election in 2002 and was re-elected in 2007.

Under his leadership Mali -- which has battled successive Tuareg rebellions since independence and more recently al-Qaeda in the Islamic Maghreb -- has since been hailed as a growing democratic success in the region.

The Tuareg, many of whom

decamped

drought and discontent under a southern government to work and fight for Qadaffy in Libya, returned heavily armed, battle-experienced and jobless after last year's conflict.

In mid-January they launched a fresh rebellion for independence of what they call Azawad, their stomping ground which makes up the vast desert northern triangle of the bow-tie shaped nation.

Anger has grown in recent weeks over the government's handling of the conflict in which the Tuareg attacks have displaced up to 200,000 civilians.

Wednesday's turmoil erupted when efforts by Defense Minister Sadio Gassama to ease tensions at a military barracks outside the capital turned sour and soldiers fired shots into the air as they demanded proper weapons with which to face the rebels.

Mali has become a new frontline in Africa and Western powers concerned that the northern triangle of the bow tie-shaped country could become a safe haven for al-Qaeda were quick to call for order to be restored.

"We believe that grievances should be addressed through dialogue, not through violence," State Department spokeswoman Victoria Nuland said.

UN Secretary General Ban Ki-Moon voiced "deep concern", as did neighboring Algeria, Bamako's main partner in the fight against al-Qaeda.

EU foreign policy Chief Catherine Ashton condemned the coup and said "constitutional rule should be restored as soon as possible."

Former colonial power

La Belle France

, which has a military presence in several neighboring countries, said a fresh election was the urgent next task at hand.

"We ask that the constitutional order be restored, elections, they were scheduled for April, they need to take place as soon as possible," Foreign Minister Alain Juppe said.

Posted by: Fred || 03/23/2012 00:00 || Comments || Link || E-Mail|| [319 views] Top|| File under:
Arabia
Explosion rocks defected army headquarter in Yemen's capital
[Yemen Post] An

kaboom

rocked on Wednesday night the defected army headquarters in the Yemeni capital of Sana'a.

A huge

kaboom

was heard in the First Armored Division headquarters located nearby Sana'a Change Square, the focal point of protests against the 33-year long rule of President-for-Life Ali Abdullah Saleh


... Saleh initially took power as a strongman of North Yemen in 1977, when disco was in flower, but he didn't invite Donna Summer to the inauguration and Blondie couldn't make it...


where thousands have been camping since February last year, according to the residents of the neighborhood.

Unknown attackers targeted the defected brigade with a huge mortar shell, the residents said.

Unidentified security official said that the mortar shell fell in a faraway place, and that it did not cause any causalities.

So far, there is not any information as to who is responsible for the attack on the military post.

Ali Mohsen al-Ahmar, the commander of the First Armored Division and northwestern military region, defected against his cousin the former

President-for-Life Ali Abdullah Saleh

and pledged support for the revolution after more than 50 protesters was

bumped off

by Saleh's loyal forces.

His supportive position to the revolution marked a turning point in the Yemeni revolution as his loyal forces protected the protesters from what was dubbed into thugs, who were ascending roof tops and gun down peaceful protesters in a bid to quell protests.

He was reportedly subjected to many

liquidation

attempts in the last couple of years as his relationship with Saleh has sharply deteriorated due to his alleged opposition to bequeathing rule to Saleh's eldest son, Ahmed.


Posted by: Fred || 03/23/2012 00:00 || Comments || Link || E-Mail|| [320 views] Top|| File under: Arab Spring
Two separatists killed in south Yemen
[Yemen Post] Two Southern Movement supporters were killed in a shootout with the security forces in the southwestern Yemeni province of al-Dale.

Two

gunnies

belonging to the Southern Movement, which calls for outright independence from the north, have been killed in al-Dale central city, a local security source told Yemen Post on condition of anonymity because he is not authorized to speak to the press.

"The incident occurred when a police campaign raided a hideout of the separatists accused of killing some army personnel. The separatists refused to give themselves in, triggering an exchange of fire," the source said.

"The exchange of fire left two of them killed, but the others managed to escape," added the source.

Al-Dala is a stronghold of the Southern Movement, which increased its armed activities in the south despite claims of adhering to the peaceful struggle in calling for independence.

Yemen was two separate states before 1990, when the two leaders of the two states at that time culminated long time efforts and integrated the two states into one.

In 1994, unification partner called for secession, sparking a civil war that left thousands killed and others

maimed

. North Yemen won the civil war and unification is still intact.

Many analysts think that the southern issue is the biggest challenge in Yemen currently, and that the unification has never been more challenged than now.


Posted by: Fred || 03/23/2012 00:00 || Comments || Link || E-Mail|| [314 views] Top|| File under:
Senior security officer brutally killed by al-Qaeda in southeastern Yemen
[Yemen Post] Al-Qaeda

bully boyz

in al-Mukala killed a senior Intelligence officer late on Wednesday evening, the

picturesque provincial capital

of Hadramout, security source told Yemen Post.

Fraj Saeed Qahtan was kidnapped by al-Qaeda Wednesday afternoon, and was found killed with his throat slashed wide open late at night, said the source requesting anonymity.

"Late last night we received reports telling us the whereabouts of the

bully boyz

who kidnapped Qahtan earlier the day. When police forces arrived to the place, they exchanged gunfire with the

hard boyz

who were in a car in Doan area of Hadramout" he said.

"The police opened fire on the car, forcing the car to stop. But when they approached the car, they only found Qahtan dead, whom al-Qaeda obviously cut his throat in a brutal, ugly way before they abandon the car." He added, noting that the

bully boyz

managed to escape through the cultivated farms.

In a separate incident, Aytha Fraj Baganem, a colonel at the Political Intelligence Security was assassinated on February 12 by the

bully boyz

in the trouble-torn province of al-Baytha.

In November, Ahmed Nasser al-Jari, the chief of Political Intelligence Security in al-Baytha, was also killed by terrorist transnational network.


Posted by: Fred || 03/23/2012 00:00 || Comments || Link || E-Mail|| [317 views] Top|| File under: al-Qaeda in Arabia
Europe
German court gives online terror recruiter five year sentence
A German court sentenced a Syrian-born militant for five years on Thursday for posting jihadi propaganda on the internet aimed at recruiting new members for Al Qaeda.

The higher regional court in Koblenz, western Germany said it convicted the 26-year-old defendant identified only as Hussam S on 44 counts of recruiting for "foreign terrorist networks" from September 2007 to December 2009. He was also found guilty of two counts of supporting foreign terrorist groups.

It said, "He released 44 publications online calling for participation in violent jihad by Al Qaeda, Al Qaeda in Iraq, the Islamic Jihad Union and the Islamic Movement of Uzbekistan.

"The evaluation of the internet postings found that the defendant not only called for armed jihad against foreign troops in Afghanistan and Iraq in particular but for the violent spread of terrorism around the world."

The court said he had published German-language propaganda online, much of it translated from audio and video messages by leading Al Qaeda members. In two cases, he posted a video showing the beheading of a U.S. citizen used as promotional material by Al Qaeda in Iraq.

Hussam S was arrested in July 2010 in the western German town of Montabaur. He was born in Syria and is of Palestinian origin. He has lived in Germany since 1990 and was registered as a student.

The jail sentence was close to the demand of federal prosecutors, who had called for five years and six months imprisonment.

The defendant did not address the court during his trial and his lawyers said the case against him was flawed without specifically calling for his acquittal.
Posted by: ryuge || 03/23/2012 00:32 || Comments || Link || E-Mail|| [724 views] Top|| File under:
La Monde: Toulouse Terrorist's Passport Had Stamp From Israel
[Ynet] A senior American official in Kandahar confirmed to French newspaper La Monde that the passport of the terrorist from Toulouse Mohammed Merah had stamps that indicate that he visited Israel, Syria, Iraq and Jordan.
 
Moreover, it was reported that he visited the West Bank.
Posted by: trailing wife || 03/23/2012 00:00 || Comments || Link || E-Mail|| [327 views] Top|| File under: al-Qaeda
Al-Qaeda takes responsibility for Toulouse massacre
"Pay attention to meeee!"

[Ynet] The Jund al-Khalifa group which is associated with al-Qaeda in Maghreb took responsibility for the Toulouse massacre and called on France to reexamine its hostile policy towards the Islamic minority.


Al Q. in the Maghreb seems an unlikely choice, given that the gentleman trained in Pashtunistan. But perhaps his mobile phone and laptop will reveal all.
Posted by: trailing wife || 03/23/2012 00:00 || Comments || Link || E-Mail|| [508 views] Top|| File under: al-Qaeda in North Africa
India-Pakistan
Violent protest against raids Lyari tense after arrest of three 'gangsters'
[Dawn] Intermittent firing and street

festivities

between protesters and law-enforcers kept most parts of Lyari


...one of the eighteen constituent towns of the city of Karachi. It is the smallest town by area in the city but also the most densely populated. Lyari has few schools, substandard hospitals, a poor water system, limited infrastructure, and broken roads. It is a stronghold of ruling Pakistan Peoples Party. Ubiquitous gang activity and a thriving narcotics industry make Lyari one of the most disturbed places in Karachi, which is really saying a lot....


shut on Wednesday.

Raids by police in different areas, removal of banners of a proscribed outfit and arrest of some suspected gangsters triggered violent protests by residents who hurled stones at the law-enforcers at Lea Market and shouted slogans against what they described as a one-sided operation.

The protesters also blocked roads by burning tyres. To disperse them, the police used teargas and

had gun sex

.

SP of City Nasir Aftab said that Lyari gangsters were inciting the public after police demolished their several gambling dens, depriving them of their illegal businesses.

Scores of people earlier converged on Sheedi Village Road, D.D. Chaudhry Road and Saifee Lane and raised anti-police slogans.

A couple of marchers were heard shouting why Lyari had been singled out for an operation. They also raised slogans against Interior Minister Rahman Malik.

The banners of the defunct People's Amn Committee were removed in different part of Lyari and eight people were rounded up, said the police.

They added that defunct PAC activists forced people to stage protests against the ongoing operation of the police and Frontier Constabulary in Lyari.

During the day, Nayaabad, Dubai Chowk, Singhu Lane, Shah Abdul Latif Bhitai Road, Kamela Stop, Khadda Market and Al Falah Road reverberated with intermittent gunfire.

The police said the protesters were tear-gassed when they started hurling stones at the law-enforcers. The officials said that they also

had gun sex

to disperse a crowd in the Lea Market area.

Police

jugged

eight to nine protesters, who were involved in the riots and attacks on the law-enforcers, said SP Aftab.

He said since police had demolished several gambling dens of gangsters depriving them of their running businesses, they instigated violent protests.

He claimed that during the operation, the police removed 'all the banners' of the proscribed PAC, adding that such outfits were not allowed to display their banners.

Defunct PAC leader Zafar Baloch said that the people of Lyari were angry because the police had singled them out by conducting raids only in the old city area.

Pre-dawn arrests

In the early hours of Wednesday, three wanted gangsters were picked up by a special police team during a raid on Shah Abdul Latif Bhitai Road.

The police also claimed to have seized weapons and drugs found in their possession, but did not disclose the identity of the gangsters.

Earlier, PAC leader Zafar Baloch, PPP leader Habib Jan Baloch, Inspector Yousuf Baloch, Lyari gangster Baba Ladla and his two brothers -- Zahid Ladla and Tahir Ladla -- and other Lyari gangsters, including Rahim alias Darinda, Sikandar alias Sikku, Omar
Kutchhi and two unidentified persons, were booked in the murder of Kuchhi Rabita Committee leader Abdul Rasheed, his guard and a policeman.

The three men were killed in an attack in Agra Taj Colony on March 18.

Posted by: Fred || 03/23/2012 00:00 || Comments || Link || E-Mail|| [346 views] Top|| File under: Sipah-e-Sahaba Pakistan
ICRC worker shot dead in Tank
[Dawn] Two unidentified persons

rubbed out

a lady health visitor (LHV) in the limits of Gomal

cop shoppe

late on Tuesday night.



The dear departed

LHV was working with International Committee of the

Red Thingy

at Kot Hakeem basic health unit.

Her brother told police that she was performing duty at the health unit when two persons, one of them wearing a veil, knocked at the door of the hospital at 12 midnight. The watchman opened the door and the assailants tried to whisk away his sister, he added.

"They

rubbed out

my sister on resistance," he said. Police registered FIR against

person or persons unknown

.

It merits a mention here that more than a dozen NGOs have been working in Tank since the last year devastating flood hit the region.

Posted by: Fred || 03/23/2012 00:00 || Comments || Link || E-Mail|| [319 views] Top|| File under:
Car explosion kills one, wounds 20 in Kashmir
[Dawn]
A bomb went kaboom! Thursday in a car outside the main city of Indian-controlled

Kashmire

, killing the driver and wounding at least 20 others in what police said may have been an accident involving suspected rebels.

Authorities believe a rebel was transporting the bomb when it went off accidentally in Bijbehara town, some 28 miles south of Srinagar, police officer Ramesh Jalla said.

The driver was killed in the blast, which occurred on a busy road. At least 20 others who had been passing by were

maimed

, including seven who were taken to a special hospital in Srinagar for treatment of multiple injuries. One victim was

at death's door

.

"It seems the

krazed killer

was carrying the bomb to plant it somewhere to target security forces," he said, noting the car had just passed a

cop shoppe

before it went kaboom!.

There was no immediate claim of responsibility for the blast.

Posted by: Fred || 03/23/2012 00:00 || Comments || Link || E-Mail|| [305 views] Top|| File under:
Iraq
Terror suspects escape out window of Kirkuk jail
At least seventeen prisoners have escaped from a jail in Kirkuk. They included members of al-Qaeda and fighters from a Salafi group blamed for attacks on American and Iraqi troops.

The men used a rope made of blankets to lower themselves out of a small window during the night. A local official said there had been "very clear negligence" on the part of the prison guards.

Iraqi security forces are searching for the men, and extra patrols have been deployed in and around the city. At least one suspect has been arrested.

Police say the men escaped early in the morning by removing a ventilation grill in a bathroom. One report suggested they drugged guards with tranquilizers hidden in dates, but a provincial councillor has said the guards assisted with the escape.
Posted by: ryuge || 03/23/2012 09:04 || Comments || Link || E-Mail|| [320 views] Top|| File under:
2 killed, 5 wounded separately in Salah al-Din
SALAH AL-DIN / Aswat al-Iraq: Two people were killed and five others wounded in two separate incidents in Salah al-Din province on Tuesday, according to a local security source.

"A roadside explosive charge went off near a vehicle carrying farmers returning home Tuesday evening in the area of al-Jaloudiyat, eastern al-Dujail district, leaving two killed and four others seriously wounded," the source told Aswat al-Iraq news agency.

Meanwhile, a car bomb parked in al-Hai al-Sina'ie district in Samarra went off, seriously wounding a civilian man and damaging stores near the blast site.
Posted by: Steve White || 03/23/2012 00:00 || Comments || Link || E-Mail|| [325 views] Top|| File under:
Southeast Asia
Wanted Abu Sayyaf terrorist nabbed in Zamboanga
Philippine security forces arrested a member of Abu Sayyaf in Zamboanga City in Mindanao before noon today. PNP spokesman Agrimero Cruz identified the suspect as Abdulwahab Hamia, alias Amia, 42, who he called one of the most wanted.

Cruz said Hamia had arrest warrants for six counts of kidnapping and serious illegal detention. He said Hamia used to work under Abu Sayyaf commander Ghalib Andang, alias Commander Robot.

This article starring:
ABDULWAHAB HAMIA, ALIAS AMIA
Abu Sayyaf
GHALIB ANDANG, ALIAS COMANDER ROBOT
Abu Sayyaf
Posted by: ryuge || 03/23/2012 08:48 || Comments || Link || E-Mail|| [338 views] Top|| File under:
'Observer status' for OIC at MILF peace talks
The Organisation of Islamic Co-operation (OIC) has been granted "observer status" in the negotiations between the Philippine government and the Moro Islamic Liberation Front (MILF) when they resume talks in April, representatives of the two panels announced.

The MILF have acknowledged OIC's active involvement in attempts to end almost 40 years of war and violence in Mindanao. The OIC brokered the 1996 agreement between the Philippines and the Moro National Liberation Front that resulted in the establishment of the Autonomous Region in Muslim Mindanao (ARMM).

Posted by: || 03/23/2012 00:00 || Comments || Link || E-Mail|| [311 views] Top|| File under:
Syria-Lebanon-Iran
Rebels Form 'Military Council' for Damascus
[An Nahar] The rebel Free Syrian Army has set up a military council to coordinate operations around Damascus


...Capital of the last overtly fascist regime in the world...


, as it brings the year-old conflict to the capital, it announced in an online video on Thursday.

"I, Colonel Khaled Mohammed al-Hammoud, announce the creation of the military council for Damascus and the region that will be in charge of FSA operations in this region," an army deserter said in the video.

He invited other "noble officers still in the ranks of Bashar's army" to join the rebel force, referring to Hereditary President-for-Life Bashir Pencilneck al-Assad


Before going into the family business Pencilneck was an eye doctor...


Ahmed al-Khatib, calling himself rebel

front man

for the Damascus area, said the council "represents a unified leadership for deserters from the army to reassure those supporting the FSA."
Posted by: Fred || 03/23/2012 00:00 || Comments || Link || E-Mail|| [341 views] Top|| File under: Govt of Syria
Syria Opposition Says U.N. Statement Gives Assad More Time to Kill
[An Nahar] Syria's main opposition group on Thursday said a U.N. statement calling for all parties to end violence in Syria will simply give the regime more time to continue killing its own people.

"Such statements, issued amid continued killings, offer the regime the opportunity to push ahead with its repression in order to crush the revolt by the Syrian people," said Samir Nashar, member of the executive committee of the Syrian National Council.

U.N. chief
the ephemeral Ban Ki-moon


... of whom it can be said to his credit that he is not Kofi Annan...


said he hoped Wednesday's rare show of unity by the 15-member Security Council -- including Russia and China -- would mark a "turning point" in the crisis, in which more than 8,000 people have been killed.

"I hope that this strong and united action by the council will mark a turning point in the international community's response to the crisis," Ban said on a visit to Kuala Lumpur Thursday.

Russia and China, which have blocked two resolutions on Syria, backed a Western-drafted statement that called on Syrian Hereditary President-for-Life Bashir Pencilneck al-Assad


Light of the Alawites...


to work toward a cessation of hostilities and a democratic transition.

The council also gave a veiled warning of future international action.

Posted by: Fred || 03/23/2012 00:00 || Comments || Link || E-Mail|| [322 views] Top|| File under: Govt of Syria
110 Syrians Killed in New Violence despite U.N. Peace Call
[An Nahar] Fierce

festivities

erupted in Syria on Thursday, with a busload of fleeing civilians among 110 killed, as Hereditary President-for-Life Bashir Pencilneck al-Assad's


Despoiler of Deraa...


foes described a U.N. Security Council peace call as toothless.


Picked right up on that, didn't they?


The army attacked a string of towns, while rebel fighters struck military posts in several provinces and announced a command structure to coordinate hit-and-run strikes in and around Damascus


...Capital of the last overtly fascist regime in the world...


The escalation came just hours after the Security Council adopted a statement urging Assad and the opposition to implement "fully and immediately" international envoy Kofi Annan's

...Ghanaian diplomat who served as the seventh and so far the worst Secretary-General of the UN. Annan and the UN were the co-recipients of the 2001 Nobel Peace Prize for something or other that probably sounded good at the time. In December 2004, reports surfaced that Kofi's son Kojo received payments from the Swiss company Cotecna, which had won a lucrative contract under the UN Oil-for-Food Program. Kofi Annan called for an investigation to look into the allegations, which stirred up the expected cesspool but couldn't seem to come up with enough evidence to indict Kofi himself, or even Kojo...
peace plan.

The Syrian National Council, the main opposition group, dismissed the U.N. statement, saying it offered "the regime the opportunity to push ahead with its repression in order to crush the revolt by the Syrian people."

Samir Nashar, an SNC executive committee member, told Agence

La Belle France

Presse by telephone from Istanbul: "It's time for the U.N. Security Council to use its powers to stop these massacres."

Turkish Foreign Minister Ahmet Davutoglu said the international community had to go further and develop "a joint plan of action."

"We continue to think that Syria is playing for time ... In order for this human tragedy to end we must act together," he told

news hound

s in Vienna. "Just making calls is not enough."

He also said he did not think "that this regime, with these characteristics, can survive. It is against the logic and history and the flow of history.

"A regime fighting against its own people, trying to keep the status quo, cannot survive."

Meanwhile,


...back at the pound, Zebulon finally found just the friend he'd been looking for...



the Local Coordination Committees, the main activist group spurring protests on the ground, said security forces killed 84 people across the country, including 12 children, four women and an army dissenter.

Twenty-four people were killed in Idlib, 33 in Homs, 15 in Hama, four in Daraa, two in Aleppo


...For centuries, Aleppo was Greater Syria's largest city and the Ottoman Empire's third, after Constantinople and Cairo. Although relatively close to Damascus in distance, Aleppans regard Damascenes as country cousins...


, two in Latakia, two in Damascus suburbs and one in the heart of the capital, the LCC said.

The

Britannia

-based Syrian Observatory for Human Rights said fierce

festivities

also killed 18 regime soldiers and nine army deserters across the country.

A bus, with

women and kiddies

on board, was shot up close to the town of Sermin in the northwestern province of Idlib, near the Turkish border, and 10 people died, said the Syrian Observatory for Human Rights.

Opposition activist Milad Fadl, contacted by AFP in Beirut, said the civilians were headed for Turkey to escape the bloodshed when regime forces opened fire.

A day after the Security Council statement was passed, the European Union


...the successor to the Holy Roman Empire, only without the Hapsburgs and the nifty uniforms and the dancing...


was set to slap a travel ban and assets freeze on Assad's British-born wife Asma and other members of his family, diplomats said in Brussels.

Annan's plan calls for Assad to pull troops and heavy weapons out of protest cities, a daily two-hour humanitarian pause to hostilities, access to all areas affected by the fighting and a U.N.-supervised halt to all

festivities

.

Monitors say more than 9,100 people have been killed in a revolt against Assad that started with peaceful protests before turning into an increasingly armed revolt, faced with a brutal crackdown costing dozens of lives each day.

On the rebel side, the Free Syrian Army announced that it has set up a military council to coordinate hit-and-run strikes around the capital, so far largely spared the worst violence.

The official media in Damascus on Thursday played up the lack of any threat or ultimatum in the non-binding Security Council statement aimed at bolstering former U.N. chief Annan's mission.

After intense negotiations between major U.N. powers, Russia and China signed up to the Western-drafted text which calls on Assad to work toward a cessation of hostilities and a democratic transition.

Russia and China have vetoed two Security Council resolutions on Syria, arguing they were unbalanced and aimed at regime change.

The Security Council awaited a formal response from Syria to its peace call.

With a veiled warning of future action, the Security Council called on Assad and the opposition to work "towards a peaceful settlement of the Syrian crisis and to implement fully and immediately (Annan's) initial six-point proposal."

U.S. Secretary of State Hillary Clinton
... sometimes described as For a good time at 3 a.m. call Hillary and at other times as Mrs. Bill, never as Another Condoleezza Rice ...
praised the U.N. statement and warned Assad to carry out the peace plan or "face increasing pressure and isolation."

European countries still want to press for a full, binding Security Council resolution on the crisis, with French envoy Gerard Araud calling the statement "a small step by the Security Council in the right direction."

Meanwhile,


...back at the pond, the radioactive tadpoles grown into frogs. Really big frogs, in fact...


State Department spokeswoman Victoria Nuland said Clinton will attend the next "Friends of Syria" talks in Istanbul on April 1.

Nuland said the meeting will build on previous efforts to end the violence, enabling the delivery of humanitarian aid and launching a political process aimed at replacing Assad.

In other developments, Iran stressed its opposition to any foreign intervention in Syria, its chief Middle East ally, and called for a political solution to the bloody conflict there.

Iran "once again reiterates its emphasis on solving the current Syrian situation via political means and refraining from any hasty move and intervention," foreign ministry

front man

Ramin Mehmanparast said, according to the website of state television


... and if you can't believe state television who can you believe?


network IRIB.

Iran "will go along with any plan that does not violate this nation's

illusory sovereignty

, which includes the reform plans by the president and helps stability and calmness and also prepares the ground for national dialogue," he said.

Posted by: Fred || 03/23/2012 00:00 || Comments || Link || E-Mail|| [316 views] Top|| File under: Govt of Syria
Who's in the News
51
[untagged]
4
Govt of Syria
3
al-Qaeda
3
Govt of Pakistan
3
al-Shabaab
2
Arab Spring
1
Govt of Iraq
1
al-Qaeda in North Africa
1
al-Qaeda in Arabia
1
Pirates
1
Sipah-e-Sahaba Pakistan
Bookmark
E-Mail Me
The Classics
The O Club
Rantburg Store
The Bloids
The Never-ending Story
Thugburg
Gulf War I
The Way We Were
Bio
Merry-Go-Blog
Hair Through the Ages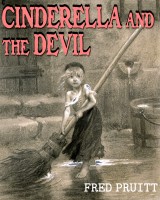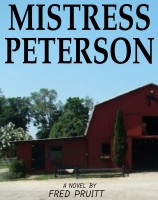 On Sale now!


A multi-volume chronology and reference guide set detailing three years of the Mexican Drug War between 2010 and 2012.

Rantburg.com and borderlandbeat.com correspondent and author Chris Covert presents his first non-fiction work detailing the drug and gang related violence in Mexico.

Chris gives us Mexican press dispatches of drug and gang war violence over three years, presented in a multi volume set intended to chronicle the death, violence and mayhem which has dominated Mexico for six years.
Click here for more information


Meet the Mods
In no particular order...


Steve White
Seafarious
Pappy
lotp
Scooter McGruder
john frum
tu3031
badanov
sherry
ryuge
GolfBravoUSMC
Bright Pebbles
trailing wife
Gloria
Fred
Besoeker
Glenmore
Frank G
3dc
Skidmark
Alaska Paul



Better than the average link...



Rantburg was assembled from recycled algorithms in the United States of America. No trees were destroyed in the production of this weblog. We did hurt some, though. Sorry.
34.204.187.106