Afghanistan
Army to seek death penalty on Afghan massacre case.
Still no word on MAJ Nidal Hasan's beard.
That the Army is being some chicken-shit about that is no reason to do the wrong thing in other matters of military justice...
The U.S. Army said Wednesday it will seek the death penalty against the soldier accused of massacring 16 Afghan villagers during pre-dawn raids in March. The announcement followed a pretrial hearing last month for Staff Sgt. Robert Bales, 39, who faces premeditated murder and other charges in the attack on two villages in southern Afghanistan.

Prosecutors said Bales left his remote base in southern Afghanistan early on March 11, attacked one village, returned to the base, and then slipped away again to attack another nearby compound. Of the 16 people killed, nine were children.

No date has been set for Bales' court martial, which will be held at Joint Base Lewis-McChord south of Seattle.

His civilian lawyer, John Henry Browne, did not immediately return an email seeking comment Wednesday. But on Tuesday, he told The Associated Press that he met with Army officials last week to argue that Bales should not face the possibility of the death penalty, given that Bales was serving his fourth deployment in a war zone.

Bales' defense team has said the government's case is incomplete and outside experts have said a key issue going forward will be to determine whether Bales, who served tours of duty in Iraq and Afghanistan, suffered from post-traumatic stress disorder.

An Army criminal investigations command special agent testified at the pretrial hearing that Bales tested positive for steroids three days after the killings, and other soldiers testified that Bales had been drinking the evening of the massacre.

Prosecutors, in asking for a court-martial trial, have pointed to statements Bales made after he was apprehended, saying that they demonstrated "a clear memory of what he had done, and consciousness of wrong-doing."

Several soldiers testified at the hearing that Bales returned to the base alone just before dawn, covered in blood, and that he made incriminating statements such as, "I thought I was doing the right thing."
Posted by: Besoeker || 12/20/2012 00:00 || Comments || Link || E-Mail|| [336067 views] Top|| File under:
Africa Horn
Somali judge murdered in Biadoa.
[Shabelle] A government court judge has been assassinated in Biadoa after

gunnies

shot him dead, according to reports from there.

The judge, who was murdered, is named Zakariye and his death has also been confirmed to Shabelle by the head of Somali police in Baidoa.

After the murder, security forces were seen cordoning off the area and the commander of the local police force said that they conducted searches in the area where the judge was

rubbed out

.

It is not the first time that government officials targeted and assassinated in Baidoa which was once one of the biggest bastions of Alshabab before it was booted out of there by Somali forces backed by with their Æthiopian allies.
Posted by: Fred || 12/20/2012 00:00 || Comments || Link || E-Mail|| [336061 views] Top|| File under: al-Shabaab
Africa North
Tunisian salafists rally for embassy attack suspects
[Magharebia] Bizerte salafists protested Tuesday (December 18th) against the continued detention of their peers over the attack on the US embassy in Tunis.

"We gather today to demand the release of our brothers tossed in the calaboose
Please don't kill me!
without trial after the events of the American embassy," the

front man

for the Menzel Bourguiba demonstration, Nabil Nasri, told Mosaique FM.

The group also demanded a clarification of the legal process against Abou Iyadh (real name Saif Allah ben Hassine).

The leader of the radical Tunisian salafist Ansar al-Sharia


...a Yemeni Islamist militia which claims it is not part of al-Qaeda, even though it works about the same and for the same ends...


movement, Abou Iyadh was sought in connection with the September 14th embassy attack but never charged.
Posted by: Fred || 12/20/2012 00:00 || Comments || Link || E-Mail|| [336062 views] Top|| File under: Arab Spring
State Dept. security chief, 2 others resign over Benghazi
[USA Today] An administration official says the chief of the State Department's security service, one of his deputies and an official from the agency's Middle East bureau have resigned after a damning report that found systematic management failures responsible for a lack of security at the U.S. diplomatic mission in Benghazi, Libya.

The official said Eric Boswell, the assistant secretary of state for diplomatic security, and Charlene Lamb, the deputy assistant secretary responsible for embassy security, stepped down under pressure after the release of the report. The third official worked for the Bureau of Near East Affairs, but wasn't immediately identified, the official said, speaking on condition of anonymity
... for fear of being murdered...
because he wasn't authorized to discuss personnel matters publicly.


CNN's take is here. Yes, these officials failed and should resign -- or be fired -- but the rot goes higher, I think. I will await Hillary's testimony, assuming she doesn't come down with an acute hangnail or something that regretfully keeps her from appearing.
Posted by: Fred || 12/20/2012 00:00 || Comments || Link || E-Mail|| [336080 views] Top|| File under: Arab Spring
Egypt: Top Elections Official Resigns
[ABC News.Go] One of the

brass hats

in charge of overseeing Egypt's vote on a contentious Islamist-backed draft constitution resigned Wednesday, citing health problems, a judicial official said, in what critics saw as another blow to the legitimacy of the process.

The resignation comes amid allegations of vote irregularities and follows boycotts of the referendum judges and others leaving the voting process with a severe shortage of monitors to oversee it.

Secretary General of the Election Committee Zaghloul el-Balshi attributed his resignation to "a sudden health crisis," according to a copy of a letter he sent to the committee that was published by several Egyptian dailies including the privately owned el-Watan.

The official confirmed the authenticity of the letter. Relatives told local Egyptian media that el-Balshi has undergone eye surgery.

"The effort I put in over the past period has caused a sudden health crisis," the letter of resignation read. "As you know, it is impossible to carry out my mission with this health condition," it added.

The judicial official spoke on condition of anonymity because he was not authorized to talk to the press.

However,


by candlelight every wench is handsome...


critics believe the resignation was prompted by widespread irregularities.

"The violations were blatant, and he couldn't bear more, so he resigned. Don't believe what is said about his health condition," said Hossam Eissa, professor of law in Ain Shams University and a leading opposition member. "Half of the people will not recognize this constitution."

In an interview with daily al-Masry al-Youm, a senior member of the committee, Mahmoud Abu-Shousha, warned the opposition "not to exploit the sickness of the man and describe his resignation as caused by what they consider violations in the first round."

Rights groups and opposition say they filed complaints of violations including replacing judges with employees. Egypt's Justice Ministry ordered investigation into allegations.

Many of the country's judges boycotted overseeing the referendum, though the law requires that each polling station must be supervised by a judge. The boycott is a protest against Islamist President Mohammed Morsi's actions which judges.

Posted by: Fred || 12/20/2012 00:00 || Comments || Link || E-Mail|| [336063 views] Top|| File under: Arab Spring
Africa Subsaharan
Five Indian sailors kidnapped off coast of Nigeria
[Dawn] A shipping company said five Indian sailors were kidnapped off the coast of Nigeria's oil-rich southern delta.

A statement Wednesday from Medallion Marine said the men had been taken when their tanker was attacked Monday.

The company said officials were working with Nigerian authorities to free the men.

Nigeria's oil-rich delta is a kidnapping hotspot, as

Death Eater

and criminal gangs target foreign oil workers, as well as middle- and upper-class Nigerians.

On Monday, kidnappers

kidnapped

four South Koreans and a Nigerian working for Hyundai Heavy Industries Co.

Posted by: Fred || 12/20/2012 00:00 || Comments || Link || E-Mail|| [336072 views] Top|| File under:
Arabia
Harak Leader Exposes Iranian Plots in South Yemen
[Yemen Post] A Yemeni leader in the southern movement, Harak, revealed that most of the southern leaders have visited Iran to ask for help and claimed the Islamic republic is seeking to turn the south into a battlefield for sectarian conflict, Alahale reported on Tuesday.

Muhammad Ali Ahmed, head of the preparatory committee of the national conference for the south people, was quoted as saying the Iranian meddling in Yemen is not restricted only to the support given to the Shiite Houthi
...a Zaidi Shia insurgent group operating in Yemen. They have also been referred to as the Believing Youth. Hussein Badreddin al-Houthi is said to be the spiritual leader of the group and most of the military leaders are his relatives. The Yemeni government has accused the Houthis of having ties to the Iranian government, which wouldn't suprise most of us. The group has managed to gain control over all of Saada Governorate and parts of Amran, Al Jawf and Hajjah Governorates. Its slogan is "God is Great,

Death to America™

™, Death to Israel, a curse on the Jews" ...
Group in the far north, but goes beyond that to plans to support southern leaders and recruit southern youths.

"Iran has sought to train and teach 6500 youths from the south as part of its plot to spread chaos to affect the West-backed political transition in Yemen," he said at the closing session of the two-day conference.

Yemen has recently accused Iran of sponsoring the Houthi Group and urged it to stop meddling in its own affairs, mainly through attempts to obstruct the power-transfer deal which was brokered by the GCC and backed by the West following the 2011 unrest.

President Abdrabu Mansour Hadi, on his maiden overseas trip that included stops in the US and some European countries including the UK and

La Belle France

, urged Iran to stay away from Yemen.

He said Iran is providing support to the Houthi Group and southern factions to destabilize the country, an accusation that Iran has denied.

Hadi also revealed the arrest of several Iranian spy cells and boycotted meetings with Iranian leader and other officials including an envoy to Yemen in protest against Iranian attitude.

The national conference for the south people was held to unify the southern factions to press for key demands topped by restoring the south republic which united with the north in 1990.

It comes amid increasing calls for the separation of the south and calls to boycott the dialogue conference, which is expected in early next year.

The conference was attended by Yemeni officials, foreign diplomats and a UN representative as the country is gearing up for a comprehensive national dialogue conference under the deal.

Posted by: Fred || 12/20/2012 00:00 || Comments || Link || E-Mail|| [336062 views] Top|| File under: Govt of Iran
Yemeni President Restructures Army, Removes Saleh Cronies
[An Nahar] Yemeni President Abdrabuh Mansour Hadi announced on Wednesday the restructuring of the army and defense ministry, purging them of relatives and cronies of former head of state President-for-Life Ali Abdullah Saleh


... Saleh initially took power as a strongman of North Yemen in 1977, when disco was in flower, but he didn't invite Donna Summer to the inauguration and Blondie couldn't make it...


, state television


... and if you can't believe state television who can you believe?


said.

Hadi took a series of decisions, including one scrapping the elite Republican Guard which was under the command of Saleh's oldest son Ahmed, the state broadcaster said.

Hadi took over the reins of power in Yemen less than a year ago, after veteran strongman Saleh stepped down as part of a power transition agreement, following a year-long uprising against his rule.

Under the new restructuring, eliminating the powerful Republican Guard, the army now consists of three main branches: ground forces, navy and the air force, the state broadcaster said.

Three new structures were also created and placed under the presidency's direct control: a presidential guard, special operations forces and a unit in charge of ballistic weapons.

The last two had been previously controlled by Saleh's son Ahmed.

Other changes ordered by Hadi include the sacking of deputy central security forces chief General Yahia Mohammed Saleh, a nephew of the former president, who was replaced by General Ahmed Ali al-Maqdasi.

Earlier this month tens of thousands of demonstrators took part in a protest march in Sanaa against Saleh, his family and close aides, accusing them of holding out for a comeback.

Posted by: Fred || 12/20/2012 00:00 || Comments || Link || E-Mail|| [336090 views] Top|| File under: Arab Spring
India-Pakistan
Another policeman gunned down in Karachi
[Dawn] A policeman was

rubbed out

in Orangi Town on Tuesday, pushing the

corpse count

of

coppers

killed this year to 114.

Earlier on Saturday, the bodies of two

coppers

posted in the Criminal Investigation Department were found in different parts of the city. They had been kidnapped and later killed by unidentified persons.

Police said the incident took place in Frontier Colony within the remit of the Pirabad

cop shoppe

, where police constable Aurangzeb Khan posted in the reader branch of the Orangi Town

cop shoppe

was shot at when he was going home from work.

The victim was rushed to the Abbasi Shaheed Hospital, where he was pronounced dead.
He's dead, Jim!
on arrival.

He was a resident of the same area where the incident took place. The victim was in plain clothes when targeted, the police said.

'Bandit' killed

A suspected bandit was

rubbed out

and a shopkeeper was

maimed

in a robbery attempt at a grocery store in Quaidabad on Tuesday.

Police said the incident took place in Rehri Goth within the remit of the Quaidabad

cop shoppe

, where two suspects tried to rob a grocery and milk shop. On facing resistance, the suspects opened fire on shop owner Asif Rehman. Meanwhile,


...back at the argument, Livia grabbed for Jane's hair to make her point. Jane elbowed her in the face in rebuttal...


the

maimed

shopkeeper returned fire, fatally hitting one of the suspects. The

maimed

shopkeeper was taken to hospital for treatment.

Facing resistance, the other suspect escaped. The

maimed

suspect died while being shifted to the JPMC, the police said. The identity of the dead could not be ascertained. The police found a pistol on him.

Young man found dead

The unidentified body of a young man was found in a Korangi locality on Tuesday morning.

Police said the body stuffed in a gunny bag was found in Korangi 100 Quarters, Sector 50-D, within the remit of the Zaman Town

cop shoppe

. They said the victim had been shot in the head.

The body was shifted to the Jinnah Postgraduate Medical Centre for medico-legal formalities.

Constable

maimed



A police constable was seriously

maimed

by

bandidos

when he put up resistance outside a private bank, foiling a potential bank heist, in Gulistan-e-Jauhar on Tuesday.

Police said the incident took place at a JS Bank branch at Jauhar Complex on the main University Road, where

gunnies

tried to force their way into the bank.

When police constable Mohammad Mithal tried to resist them, they shot him. However,


there is a theory which states that if ever anybody discovers exactly what the Universe is for and why it is here, it will instantly disappear and be replaced by something even more bizarre and inexplicable. There is another theory which states that this has already happened...


after the shooting, the suspects took away the AK-47 rifle of the policeman.

The

maimed

constable was taken to a private hospital, where he was admitted in a critical condition, the police said.

Posted by: Fred || 12/20/2012 00:00 || Comments || Link || E-Mail|| [336061 views] Top|| File under:
Two shot dead at Landi Kotal checkpost
[Dawn] Two persons were killed when a levies trooper opened fire on a car at a check point here on Tuesday.

Official sources said that a man posted at Charwazgai check point signalled a car to stop but the driver tried to speed away. The trooper opened fire killing Samiullah, a local businessman sitting in the car, and a pedestrian, Mohammad Sher, on the spot.

Authorities have taken the levies man, Ihsanullah, into custody and started investigation.In Bara, bullet riddled bodies of two local residents were recovered from a deserted place. The two were later identified as Mula Jan and Jamroz Khan belonging to Malikdin Khel tribe.

Local sources said that both the men went missing a month ago and their disfigured bodies revealed that they were killed some time back. No one has so far

grabbed credit

.

Meanwhile,


...back at the scene of the crime, Lieutenant Queeg had an idea: there was a simple way to tell whether Manetti had been the triggerman -- just look at his shoes!...


the

corpse count

in Monday's Jamrud blast rose to 21 after two critically injured men

shuffled off the mortal coil

at a Beautiful Downtown Peshawar


...capital of Khyber Pakhtunkhwa (formerly known as the North-West Frontier Province), administrative and economic hub for the Federally Administered Tribal Areas of Pakistan. Peshawar is situated near the eastern end of the Khyber Pass, convenient to the Pak-Afghan border. Peshawar has evolved into one of Pakistan's most ethnically and linguistically diverse cities, which means lots of gunfire.


hospital on Monday night.

Among the total number of dead, 11 belonged to Kukikhel


...a tribe of primitives inhabiting Khyber Agency. They are a branch of the Afridi tribe. Traditionally they have been migratory, tromping between Jamrud and the Rajgal valley with the seasons. The tribe has had mustache-cursing relationships with several other tribes, including the Zakkakhel and Kambarkhel, and with the Mullagori. They make welcome most anyone with a turban and automatic weapons, but every once in awhile they get together a tribal lashkar to mollify the government...


and Zakhakhel tribes and were laid to rest at their ancestral graveyards on Monday while bodies of three Afghan children and two women were sent to Kabul.

Khyber-Pakhtunkhwa


... formerly NWFP, still Terrorism Central...


senior minister Bashir Ahmad Bilour paid a visit to the site of blast on Tuesday morning and offered fateha. He also announced compensation of Rs25,000 each for the blast victims.

Earlier, the political administration announced Rs100,000 compensation each for the dead and Rs50,000 for the injured.

Authorities said that the affected families would also get compensation from the federal government.
Posted by: Fred || 12/20/2012 00:00 || Comments || Link || E-Mail|| [336062 views] Top|| File under: TTP
Pakistan Polio campaign suspended
[BBC.CO.UK] The UN children's agency UNICEF has suspended the polio campaign in Pakistan over fears for its health workers. Eight polio workers have been killed in two days. Taliban insurgents believe polio vaccination is a cover for spying.
Posted by: Fred || 12/20/2012 00:00 || Comments || Link || E-Mail|| [336062 views] Top|| File under: al-Qaeda in Pakistan
Iraq
Lebanese Pilgrims Return to Beirut after Bus Bombing in Iraq
[An Nahar] Around twenty-eight Lebanese pilgrims whose bus was targeted by a

kaboom

in Iraq returned to Beirut on Wednesday aboard an Iraqi plane, the National News Agency reported.

NNA said flight number 139 from Najaf landed at Rafik Hariri International Airport at noon carrying 145 passengers on board, including two pilgrims who

were maimed

in Monday's bombing in Samarra, 125 kilometers north of Storied Baghdad


...located along the Tigris River, founded in the 8th century, home of the Abbasid Caliphate...


A Lebanese man, Hussein Nahle, was killed in the bombing. NNA said he was buried in Iraq.

TV footage showed hundreds of family members and friends welcoming the pilgrims at the airport. They began pushing through the crowds when they saw their loved ones, prompting security forces to restore calm and order.

The health minister's adviser, Hassan Jaafar, told LBCI's

news hound

at the airport that three people

were maimed

in the blast. But only two returned on Wednesday and the third will be flown to Beirut later.

He said the health ministry will cover the expenses of their treatment.

Posted by: Fred || 12/20/2012 00:00 || Comments || Link || E-Mail|| [336062 views] Top|| File under: al-Qaeda in Iraq
Southeast Asia
Thai policeman slain by sniper
A police sergeant was killed by a sniper at a security checkpoint in Yala province on Thursday morning. It is believed to be the first attack of its kind by terrorists insurgents in the deep South.

Pol Sgt Wachira Sangsri was shot in the neck while straddling his motorcycle near a security checkpoint in Krong Pinang district. He died on the way to hospital.

He was probably killed by a sniper with a rifle fitted with a telescopic sight, according to an official from a joint civilian-police-military force. The gunman was likely concealed in one of the nearby buildings and had deliberately targeted a member of the security forces. Pol Maj Gen Peera Boonliang, commander of the Yala provincial police, said it was difficult for the security officials to return fire during such an attack because the shooter was surrounded by the community.

The attack is being blamed on the group headed by Ustaso or Ismaae Rayalong, an terrorist insurgent leader wanted on multiple warrants. He is known to be active in the area and orchestrated the youth uprising against Thai authorities in 2004 at the start of the insurgency.

Terrorists hunt Buddhists in Narathiwat

Seven suspected Islamic terrorists militants burned down Bacho Subdistrict Administrative Organization (SAO) in Bacho district on Thursday after they reportedly failed to find a Buddhist Thai to murder. The attack occurred shortly before noon at the office of Bacho SAO in tambon Bacho, but on one was wounded.

Abdulwaha Dulayapinij, the office's chief administrator, said seven armed men stormed the building when he and 12 others were leaving for lunch. He said, "One of them fired a gun into the air and ordered everyone to stay put in Yawi [a dialect spoken by Muslims in the South] and then asked if there was any Buddhist Thai working here. I told him there was none and the outlaw was upset and said I had lied to him."

Mr Abdulwaha then explained there was a female Buddhist Thai civil servant working at the SAO as a community development officer, but she was on leave today. Not liking the answer, two of the seven gunmen who each were carrying a five-liter gallon of gasoline set fire to the archive room and equipment storage room and then fled the scene.

Staff, local citizens and a disaster relief team tried to extinguish the fire, but the flames spread quickly and destroyed the whole building.

Mr Abdulwaha said it appeared the attackers wanted to kill Suchada sae Li , the only Buddhist official, and had brought gasoline to burn her body. He admitted that the incident made him and all staff fear for their own safety and they may hesitate to return to work once the office was rebuilt.
Posted by: ryuge || 12/20/2012 04:28 || Comments || Link || E-Mail|| [336062 views] Top|| File under:
Syria-Lebanon-Iran
Rebels seize towns in central Syria
[Reuters] Syrian rebels have captured at least six towns in the central province of Hama, activists say, in an operation aimed at putting pressure on
Hereditary President-for-Life Bashir Pencilneck al-Assad


Leveler of Latakia...


from the north as

cut-throats

close in on the capital from its southern suburbs.

The rebel gains came as the United Nations


...where theory meets practice and practice loses...


on Wednesday launched what it said was its "largest short-term humanitarian appeal ever", for $1.5 billion to help millions of Syrians suffering a "dramatically deteriorating" humanitarian situation.

"The violence in Syria is raging across the country and there are nearly no more safe areas where people can flee and find safety," Radhouane Nouicer, U.N. regional humanitarian coordinator for Syria, told a news briefing in Geneva.

The Syrian opposition has scored significant military and diplomatic gains in recent weeks, capturing several army installations across Syria and securing formal recognition from Western and Arab states for its new coalition.

The capture of large parts of Hama province could now give the rebels effective control of a stretch of territory from the northern Turkish border 180 km (110 miles) to the north.

Qassem Saadeddine, a member of the rebel military command, said most of the rural western part of Hama province, which stretches to the foothills of the mountains which are home to Assad's minority Alawite community, was under the control of the mainly Sunni

Mohammedan

rebels.

Saadeddine announced the rebel offensive in Hama on Sunday. Assad's opponents already hold much of the northern provinces of Aleppo


...For centuries, Aleppo was Greater Syria's largest city and the Ottoman Empire's third, after Constantinople and Cairo. Although relatively close to Damascus in distance, Aleppans regard Damascenes as country cousins...


and Idlib, and are fighting to advance from the southern Damascus


...Capital of the last remaining Baathist regime in the world...


suburbs towards the heart of the capital.

"The battle is ongoing. We have freed many areas (of Hama) and we are studying plans to liberate more," Saadeddine told

Rooters

by Skype from inside Syria. "Three-quarters of western rural Hama is under our control."

He said the towns taken by rebels included Latamneh, Helfaya, Kfar Naboudah, Hasraya, Tibat al-Imn and Kfar Zita, and that fighting had also broken out in the city of Hama itself.

The latest battlefield accounts could not be independently verified due to tight restrictions on media access to Syria.

Rebels had intended to concentrate their offensive on rural areas before an assault on the city of Hama where some 10,000 people were killed in a 1982 crackdown by ordered by Assad's father against an armed Islamist uprising. But

festivities

broke out in the city after authorities launched a wave of arrests, possibly in response to the rebel offensive.

The Syrian Observatory for Human rights, an opposition-linked group which monitors violence across the country, said several of the Hama towns overrun by rebels came under bombardment on Wednesday.

It said at least 100 people had been killed across the country, adding to a

corpse count

in the 21-month-old uprising against Assad of more than 40,000 people.

At least 21 people, including 15 rebels, were killed when a

boom-mobile

went kaboom! in Aziziyah on the southern approach to Aleppo city, the Observatory said. It was not clear what the bomb was targeting and it may have detonated accidentally. State media had no immediate report on the

kaboom

.
Posted by: Fred || 12/20/2012 00:00 || Comments || Link || E-Mail|| [336064 views] Top|| File under: Govt of Syria
Syrian minister Mohammad Shaar 'in Beirut hospital'
[BBC.CO.UK] Syria's interior minister has been admitted to hospital in the Lebanese capital Beirut after being

maimed

in a bombing in Damascus


...The place where Pencilneck hangs his brass hat...


, reports say.

Mohammad Shaar was apparently caught up in an attack on the interior ministry last week in which several people died.

The exact nature of his injuries isn't clear but they are not believed to be critical.

At the time of the triple

kaboom

, official Syrian media said he had not been injured.

The BBC's Jim Muir in Beirut says it is unclear why Mr Shaar should have been brought to

Leb

for treatment.

There are still functioning hospitals in Damascus, he says, although they are heavily overloaded with about 100 casualties arriving daily at the main facility.

Posted by: Fred || 12/20/2012 00:00 || Comments || Link || E-Mail|| [336061 views] Top|| File under: Govt of Syria
Who's in the News
30
[untagged]
5
Arab Spring
5
Govt of Syria
3
Govt of Pakistan
2
al-Shabaab
2
al-Qaeda in Pakistan
2
TTP
1
Narcos
1
Palestinian Authority
1
Pirates
1
al-Qaeda in North Africa
1
al-Qaeda in Iraq
1
Ansar Dine
1
al-Qaeda in Arabia
1
Govt of Iran
Bookmark
E-Mail Me
The Classics
The O Club
Rantburg Store
The Bloids
The Never-ending Story
Thugburg
Gulf War I
The Way We Were
Bio
Merry-Go-Blog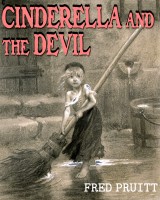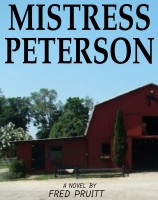 On Sale now!


A multi-volume chronology and reference guide set detailing three years of the Mexican Drug War between 2010 and 2012.

Rantburg.com and borderlandbeat.com correspondent and author Chris Covert presents his first non-fiction work detailing the drug and gang related violence in Mexico.

Chris gives us Mexican press dispatches of drug and gang war violence over three years, presented in a multi volume set intended to chronicle the death, violence and mayhem which has dominated Mexico for six years.
Click here for more information


Meet the Mods
In no particular order...


Steve White
Seafarious
tu3031
badanov
sherry
ryuge
GolfBravoUSMC
Bright Pebbles
trailing wife
Gloria
Fred
Besoeker
Glenmore
Frank G
3dc
Skidmark



Better than the average link...



Rantburg was assembled from recycled algorithms in the United States of America. No trees were destroyed in the production of this weblog. We did hurt some, though. Sorry.
3.235.188.113

Help keep the Burg running! Paypal: