Afghanistan
'Multiple explosions' occur around coalition airfield in eastern Afghanistan
Multiple explosions occurred "in the vicinity of Jalalabad Airfield" in eastern Afghanistan, an allied military spokesman said Sunday.

Jamie Graybeal of the International Security Assistance Force said he has not seen any reports of Taliban getting on to the base, though he added officials were still "on the scene gathering facts."

Jalalabad is in eastern Afghanistan, about midway between the Afghan capital of Kabul and the western Pakistani city of Peshawar.

The city is the capital of Nangarhar province, which borders Pakistan's volatile Khyber Pakhtunkhwa province. Terrorists and militants have been active in Nangarhar, which includes Tora Bora -- where the late al Qaeda leader Osama bin Laden escaped after a 2001 battle with coalition forces.

And the Jalalabad airfield, which contains U.S. troops, has been targeted before. Last April, four suicide bombers wearing women's burqas tried to launch an attack there, airfield commander Jahangir Azimi said at the time.
Posted by: tipper || 12/02/2012 00:01 || Comments || Link || [336089 views] Top|| File under:
Africa Horn
Somali pirates free S. Korea sailors 'for ransom'
[Daily Nation (Kenya)] Four South Korean sailors held hostage by
Somali pirates for nearly 19 months were freed Saturday, Seoul's foreign ministry said after a ransom was reportedly paid for their release.

"The four Korean crew members of the MT Gemini have been released," the ministry said in a statement, adding the sailors were being taken to safety aboard a South Korean navy ship.

The release followed an agreement between Singapore firm Glory Ship Management which owns the MT Gemini and the pirates, it said without elaboration.

But Yonhap quoted an unidentified foreign ministry official as saying that the ministry had assisted in ransom talks between the boat's owner and the pirates, but declined to say how much had been paid for their release.

The tanker was carrying 28,000 tonnes of crude palm oil from Indonesia to Kenya when it was hijacked on April 30 last year.

Seven months later, the pirates freed the vessel and released all 21 non-Korean crew members while keeping the four Koreans captive.

In return for their release, they had called for the release of five other Somali pirates who were captured in a South Korean naval operation earlier last year and sentenced to long prison terms.

Posted by: Fred || 12/02/2012 00:00 || Comments || Link || [336067 views] Top|| File under: Pirates
Somali forces remove roadblocks in Beledweyne
[Shabelle] A police commissioner in Somalia's central town of Beledweyne say the government forces along with Djiboutian troops, part of AMOSOM there have on Saturday removed all roadblocks set up in the city, complying with Somali president statement.

Col.Ali Dhuh Abdimahad, the police boss has told Shabelle Media station in Mogadishu via phone that the removal of the roadblocks is part of their plans to implement President Hassan Sheikh Mohamud's order.

On Sunday, last week Somali president Hassan Sheikh Mohamud said while meeting with district and army officials at Villa Somalia "all roadblocks in Mogadishu where motorists are extorted will not be tolerated for longer".
Posted by: Fred || 12/02/2012 00:00 || Comments || Link || [336070 views] Top|| File under: al-Shabaab
Kenyan police arrest Somali nationals near Garissa town
[Shabelle] Kenya Police on Saturday have tossed in the calaboose
Book 'im, Mahmoud!
more than 30 people in an area near Garissa town in connection with the recent killing of three Kenya Defence Forces, the latest in series of raids against Somali ethnic society in northeast Kenya.

Witnesses said the suspects were caught apprehended last night after police grabbed from their car that has been traveling to Dadaab, world's larders refugee complex in northeast Kenya.

Kenyan

coppers

have not yet released further details on the mass arrest against those people alleged insecurity.

MPs from the region including Farah Maalim (Lagdera) and Aden Duale (Dujis) accused the military of participating in human rights


When they're defined by the state or an NGO they don't mean much...


violations and causing damage to commercial property in the town.
Posted by: Fred || 12/02/2012 00:00 || Comments || Link || [336076 views] Top|| File under: al-Shabaab
Bombing in Kismayo, former Somali Shebab bastion kills one
[Shabelle] Witnesses and a local residents say at least one person was killed and several others injured in Somalia's Kismayo city after a

kaboom

.

Reports indicated that One civilian person was killed in a hand grenade

kaboom

detonated overnight at an army base next to an administrative building in the heart of Kismayo and at least five have been hurt and rushed to a hospital for treatment.

Following the attack, Forces loyal to the pro-government Ras Kamboni militia sealed off around the bomb site and conducted operations o Saturday morning, according to the sources. No group has still

grabbed credit

for the attack.

Kismayo, former Somali Shebab bastion, 500 Km south of Mogadishu has witnessed a string of deadly attacks, mostly coordinated

kaboom

s against the allied forces in the city since last month.
Posted by: Fred || 12/02/2012 00:00 || Comments || Link || [336068 views] Top|| File under: al-Shabaab
Arabia
Explosion Rocks Yemen Capital
[Yemen Post] A huge

kaboom

was heard on Algeria Street in downtown Yemen's capital Sanaa Friday night.

The

kaboom

occurred at the house of a Yemeni businessman, which is located near the Exceed Languages Center. Fire flames were seen inside the house after the

kaboom

that destroyed parts of the house and other houses in the area.

The police rushed to the area but there have been no reports of casualties.

Sources at the

kaboom

site said the businessman is believed to be an arms dealer, but the authorities are yet to confirm that.


Now that the evidence is destroyed, confirmation is even less likely, of course.
Posted by: Fred || 12/02/2012 00:00 || Comments || Link || [336067 views] Top|| File under: al-Qaeda in Arabia
Yemen Arrests One of Most Dangerous Leader of AQAP, Ministry
[Yemen Post] The Yemeni authorities locked away
Book 'im, Mahmoud!
on Thursday Suleiman Hassan Muhammad Morshid Awadh, known as Abu Osama Al-Abi, the leader in the Al-Qaeda in the Arabian Peninsula, the Yemeni interior ministry reported.

The arrest took place in the University block in Zinjibar, the capital of the southern Abyan
...a governorate of Yemen. The region was a base to the Aden-Abyan Islamic Army terrorist group until it dropped the name and joined al-Qaeda. Its capital is Zinjibar. In March 2011, al-Qaeda in the Arabian Peninsula declared the governate an Islamic Emirate after seizing control of the region. The New York Times fastidiously reported that those in control, while Islamic hard boyz, are not in fact al-Qaeda, but something else that looks, tastes, smells, and acts the same. Yemeni government forces launched an effort to re-establish control of the region when President-for-Life Saleh was tossed and the carnage continues...
province where the Yemeni army launched a US-backed offensive and drove the

snuffies

of Al-Qaeda and its offshoot, the Ansar Al-Sharia, out of their strongholds, the ministry said.

Abu Osama was one of the most dangerous and most wanted

beturbanned goons

and has been involved in many terrorist operations in the country, according to the ministry.

He has been turned over to

Sherlocks

, it said.

The Yemeni authorities are continuing a massive hunt for the remaining

snuffies

of Al-Qaeda with direct support from the US whose drones have recently targeted many Al-Qaeda operatives mainly in southern and southeastern regions.

Posted by: Fred || 12/02/2012 00:00 || Comments || Link || [336067 views] Top|| File under: al-Qaeda in Arabia
Yemen offers $25,000 for killers of Saudi diplomat
[Yemen Post] Yemen's security authorities offered on Wednesday $25,000 to anyone who will give information that might lead to the arrest of the killers of a Saudi diplomat, Khalid al-Enizi.

An Emirati official has called the Yemeni authorities for launching an urgent and transparent investigation into the killing of a Saudi diplomat by unidentified gun men in Sana'a.

Bahrain foreign affairs ministry condemned the incident and called the Yemeni authorities to take all measures to identify the perpetrators.

Many Yemeni political parties and organization strongly condemned the incident, calling on security authorities to swiftly indentify the criminals and arrest them.

Soddy Arabia


...a kingdom taking up the bulk of the Arabian peninsula. Its primary economic activity involves exporting oil and soaking Islamic rubes on the annual hajj pilgrimage. The country supports a large number of princes in whatcha might call princely splendor. When the oil runs out the rest of the world is going to kick sand in their national face...


said on Wednesday the

liquidation

of its diplomat in Yemen will never affect the bilateral relations between the two neighbors.

The Saudi interior minister Mohammad bin Nayef said that the crime will rather strengthen the bilateral cooperation between the Saudi kingdom and Yemen to mobilize all efforts to eradicate terrorism, the Yemeni News Agency, Saba, said.

In October, masked

gunnies

rubbed out

a Yemeni man who worked in the security office of the U.S. Embassy in Sanaa, weeks after Abdulilah Al-Ashwal, a senior intelligence official, was killed in a drive-by shooting in the capital.

A Saudi diplomat, Abdullah Al-Khalidi, was kidnapped in the port city of Aden on March 28 and several video messages of al-Khalidi were posted by Al-Qaeda in which he appealed to the Saudi authorities to meet the demands of captors through releasing Al-Qaeada prisoners and pay a ransom.

Posted by: Fred || 12/02/2012 00:00 || Comments || Link || [336066 views] Top|| File under: al-Qaeda in Arabia
Caucasus/Russia/Central Asia
Two terrorists killed in Dagestan shootout
Two gunmen died on Saturday in Dagestan following a shootout with special forces soldiers. The two blockaded themselves in a house in the village of Semender Kirovsky, and then tried to escape through the heating system, but were later killed in an exchange of fire.

The two men, identified as Omargaji Ibragimov and Kuldu Kulduyev, were wanted on a number of charges including money-laundering.

"They were involved in extorting large sums of money from businessmen and kidnapping, as well as attacks on law enforcement and special services personnel," the National Anti-terror Committee said.
Posted by: ryuge || 12/02/2012 00:00 || Comments || Link || [336068 views] Top|| File under:
China-Japan-Koreas
Top 4 N.Korean Military Officials Fall Victim to Shakeup
North Korean Defense Minister Kim Jong-gak has been whacked sacked as part of a major shakeup at the top of the powerful North Korean military, officials here said Thursday.

"Kim Jong-un has been replacing key military officials based on their loyalty to him," a high-ranking Cheong Wa Dae official said. Kim Kyok-sik, who orchestrated the artillery shelling of Yeonpyeong Island in November of 2010, has now replaced Kim Jong-gak as chief of the Ministry of the People's Armed Force.

Kim Jong-gak had been defense minister for only seven months and was seen as a close confidant of the new leader. His ouster means that four high-ranking military officials who accompanied Kim Jong-un last December in escorting the hearse of his father Kim Jong-il have either been whacked sacked or relegated to minor posts.

Kim Jong-un is apparently engaged in a struggle to seize control of the military, which ballooned into a state within a state under his father's songun or military-first doctrine. Former Army chief Ri Yong-ho, the highest-ranking among the four, was stripped of all posts last July and is believed to be under house arrest in a remote region. Kim Yong-chun, the defense minister at the time of Kim senior's death, was replaced by Kim Jong-gak in April and demoted to a minor post within the Workers Party. Now Kim Jong-gak too is gone.

And U Dong-chuk, the first deputy director of the State Security Department, disappeared from public view after participating in centenary celebrations for nation founder Kim Il-sung on Feb. 16.

When Kim Jong-un was anointed as his father's successor in January 2009, the four officers were handpicked to groom the young leader. But all were close confidants of Kim Jong-il. One government official here said Kim junior is trying to "erase all traces of his father's rule" 11 months after stepping into power and "replacing top brass with officers who are loyal to him alone."

Kim Jong-gak had led day-to-day operations of the powerful National Defense Commission while its first vice chairman Cho Myong-rok was mortally ill in 2010 and rose even further in September that year. In February this year, just after Kim Jong-un was officially declared leader, Kim Jong-gak was promoted to vice marshal, and two months later to defense minister.

But he has not been seen in public since the opening of a soft-drink store in Pyongyang on Oct. 30. "Kim Jong-gak had been under a lot of criticism recently for being only intent on maintaining his position and failing to do his job properly," said one intelligence official here.

Kim Kyok-sik, the new defense minister, once the army chief, was demoted in February of 2009 to corps commander overseeing the Northern Limit Line, the de facto maritime border separating the two Koreas. Under his command, the North triggered a naval skirmish along the NLL in November 2009, sank the South Korean Navy corvette Cheonan in March 2010 and shelled Yeonpyeong Island in November that year.

Even so, Kim Kyok-sik was demoted to a three-star general for his apparent failure to deal effectively with Seoul's responses after the shelling of Yeonpyeong, but his recent appearance with four-star insignia raised speculation here that he has been promoted to a higher post.
Posted by: Steve White || 12/02/2012 00:00 || Comments || Link || [336074 views] Top|| File under:
Europe
Italy court sentences eight Somali pirates:report
[Shabelle] An Italian court on Friday sentenced eight
Somali pirates to between 16 and 19 years in prison for attempting to hijack an Italian-flagged

fat merchantman

in 2011 after one of Europe's biggest piracy trials.

The crew of the Montecristo locked themselves in the engine room after their ship was boarded by gun-toting pirates off the coast of Somalia.

They held out for 24 hours before being rescued by British, Italian and US warships.

The eight were found guilty of attempted kidnapping for extortion and illegal possession of firearms, Italian news agency ANSA reported.

The court threw out the charge of "acting for terrorist ends" linked to the use by the pirates of the ransom money they received, the report said.

Several countries including

La Belle France

, Kenya, South Korea and the United States have tried pirates, but the case in

Italia

was among the biggest of its kind.
Posted by: Fred || 12/02/2012 00:00 || Comments || Link || [336072 views] Top|| File under: Pirates
Home Front: WoT
Two men of Pakistani descent charged in US with terror support, conspiracy
[Dawn] Two men of Pak descent have been charged with plotting to provide material support to

forces of Evil

and to use a weapon of mass destruction within the US, federal prosecutors said Friday.

The men were identified as brothers Sheheryar Alam Qazi, 30, and 20-year-old Raees Alam Qazi.

Both are naturalised US citizens originally from Pakistain and both were placed in durance vile
Youse'll never take me alive coppers!... [BANG!]... Ow!... I quit!
in the Fort Lauderdale area, prosecutors said.

Few details about the plot were provided by prosecutors or outlined in a brief, three-page grand jury indictment.

Authorities said the case was not an FBI sting operation but declined any additional comment.

"Any potential threat posed by these two individuals has been disrupted," said Miami US Attorney Wifredo Ferrer.

In Washington, Justice Department national security

front man

Dean Boyd called the case "an ongoing, very active investigation" but provided no specifics.

The indictment charges that the two provided money, property, lodging, communications equipment and other support for a conspiracy to obtain a weapon of mass destruction between July 2011 and this week.

The goal was to "use a weapon of mass destruction (explosives) against persons and property within the United States," prosecutors said in a news release.

It wasn't clear whether the conspirators actually did obtain explosives or what their potential targets might have been.

The Qazi brothers had initial court appearances Friday, but court-appointed attorneys for the two did not immediately respond to emails seeking comment.

An arraignment and bail hearing is scheduled for Dec 7.

They are both charged with conspiring to provide material support to terrorists, which carries a maximum 15-year prison sentence, and with conspiracy to use a weapon of mass destruction. The maximum is life in prison for that charge.

South Florida has seen several high-profile terrorism cases, including the conviction of Al Qaeda operative Jose Padilla and the convictions of five men accused of plotting to join forces with Al Qaeda to destroy a landmark Chicago skyscraper and bomb FBI offices in several cities.

More recently, a Miami

Mohammedan

holy man

and one of his sons are facing trial on charges they provided thousands of dollars in financial support to the Pak Taliban.

Posted by: Fred || 12/02/2012 00:00 || Comments || Link || [336080 views] Top|| File under: al-Qaeda
India-Pakistan
Yemeni al Qaeda operative killed in South Waziristan drone attack: reports
[Dawn] A US drone fired missiles at a vehicle in Pakistain's tribal South
Wazoo region on Saturday, killing at least one man suspected to be an al Qaeda-linked foreign

beturbanned goon

, officials said.

Officials said missiles from the unmanned aerial vehicle (UAV) hit the car of a Yemeni al Qaeda-linked fighter known as Abdul Rehman al-Zaman Yemeni in Shin Warsak area, about 10km west of Wana, the main town in restive South Waziristan agency.

The vehicle was destroyed, killing the foreign

beturbanned goon

, he confirmed.

The area of the attack was very close to where a drone had fired missile on another vehicle on Thursday. Three people were killed and one injured in the attack, including an Arab national, sources had initially reported.

However,


some people are alive only because it's illegal to kill them...


another official today claimed an Arab national killed in the drone strike on Thursday was known as Sheikh Abdul Bari, an al Qaeda linked operative.

The officials spoke on condition of anonymity because they were not authorized to speak to the media.

South Waziristan is among Pakistain's seven tribal districts near the Afghan border which are rife with homegrown and foreign

gunnies

and are alleged to be strongholds of Taliban and al Qaeda operatives.

The tribal region was once the main stronghold for the Pak Taliban. The military launched a large offensive against

Death Eaters

there in 2009, but

gunnies

still operate in the area and periodically stage attacks.

Reliable casualty figures are difficult to acquire in the tribal areas, which are largely off-limits to

news hound

s, because of security worries and government restrictions.

Posted by: Fred || 12/02/2012 00:00 || Comments || Link || [336066 views] Top|| File under: al-Qaeda in Pakistan
Mullah Nazir orders out Mehsud Taliban fighters
[Dawn] Mullah Nazir, the main pro-government

Taliban capo

in South
Wazoo, has ordered the Mehsud

rustics

and Mehsud Taliban fighters to evacuate the Ahmedzai Wazir area of the tribal agency, two days after a failed

suicide kaboom

targeting the powerful

cut-thoat

warlord.

The announcement was made following a grand jirga of the Mullah Nazir group, a 120-member 2007 peace committee of the Ahmedzai Wazir clan, the elders of all nine Ahmedzai tribes and their sub-tribes at main Rustam Bazaar market of Wana, the capital of South Waziristan.

Nazir was

maimed

Thursday when a

jacket wallah

went kaboom! near his car at Rustam Bazaar, killing at least eight and injuring 17 others.

It was unclear who was behind the attempt on the

cut-thoat

commander's life, but Nazir has a long list of enemies.

Announcements were made Saturday on loudspeakers in Azam Warsak, Karikort, Wana and Toikhula bazaar by Nazir loyalists, warning Mehsud Taliban fighters to leave their area by Dec 5 or face action. The group also asked all Mehsud

rustics

, who had taken refuge in the area being displaced as a result of an earlier Pakistain Army operation to cleanse the area of anti-government

cut-thoat

s.

Nazir, an elder in the Wazir tribe, opposes Uzbek fighters and has had awkward relations with the umbrella Tehrik-e-Taliban Pakistain (TTP) faction, which is dominated by members of the rival Mehsud tribe and lead by Hakeemullah Mehsud.

Tribal affairs and militancy expert Rahimullah Yousufzai warned earlier that Thursday's suicide attack could spark a new wave of bloodshed in the restive tribal belt.

"It is difficult to say who could be behind the latest attack because Mullah Nazir has problems with Uzbeks, IMU and the TTP," Yousufzai told news agency AFP. "The enmity with the TTP will rise further if Nazir's group finds TTP's involvement in the attack."

Saturday's announcements issued on mosque loudspeakers also warned local Ahmedzai Wazir

rustics

of dire consequences if they dared to provide shelter to Mehsuds -- either fighters or the IDPs. Any local found guilty of giving shelter to Mehsuds would be fined about Rs 1 to Rs 1.5 million and their houses will also be demolished, said the warning.

Mullah Nazir also heads the 120-member 2007 peace committee of Ahmedzai Wazir tribes, which was assigned the task to evict Uzbek, Tajiks and other

imported muscle

including the Islamic Movement of Uzbekistan (IMU)

faceless myrmidons

from the area.

He had carried out an armed campaign against Uzbek and other

cut-thoat

groups in collaboration with the security forces in 2007 to expel anti-government elements from South Waziristan areas dominated by the Ahmadzai Wazir tribe.

Since then the Ahmedzai Wazir area, apparently under the peace committee headed by Nazir, is said to have remained peaceful until Thursday's suicide attack in Wana.

Mehsud Taliban fighters hailing from the outlawed TTP have also previously been warned by the Mulllah Nazir group not to use their soil for attacks, with tensions mounting over time between the two rival groups.

Although no one has

grabbed credit

for the attack on Nazir so far, many believe the TTP might be behind it.

A senior government official on condition of anonymity told Dawn.Com that Mullah Nazir is important for the peace in the Ahmedzai area, otherwise, the security situation would deteriorate.

Nazir and North Waziristan commander Hafiz Gul Bahadur, since the 2007 peace pact with Islamabad, are said to confine their

cut-thoat

activities to Afghanistan where they oppose the presence of US and NATO


...the North Atlantic Treaty Organization. A collection of multinational and multilingual and multicultural armed forces, all of differing capabilities, working toward a common goal by pulling in different directions...


troops.

Saifullah Mahsud, executive director of the Fata Research Centre, a think-tank focused on the tribal belt, said Mullah Nazir and Gul Bahadur are very close to the Haqqani

cut-thoat

network of Afghanistan.

Posted by: Fred || 12/02/2012 00:00 || Comments || Link || [336127 views] Top|| File under: al-Qaeda in Pakistan
At least four killed in Karachi violence
[Dawn] At least four people were killed in incidents of violence on Saturday in parts of Bloody Karachi


...formerly the capital of Pakistain, now merely its most important port and financial center. It may be the largest city in the world, with a population of 18 million, most of whom hate each other and many of whom are armed and dangerous...


, while police cooled for a few years
Keep yer hands where we can see 'em, if yez please!
three suspects, including an alleged

hit man

, DawnNews reported.

Two bodies in gunny bags with their hands and feet tied were found in the limits of the Arambagh Police Station, near

Bloody Karachi

's New Chali area.

The dear departed

had been tortured before being

rubbed out

. According to the police, the victims could not be identified.

In a separate incident, one person was killed in a firing incident near the Awam Chowk in

Bloody Karachi

's Orangi Town.

In another separate incident on M.T Khan Road, one person was killed in a stabbing incident. The victim could not be identified.

The Orangi Town police also arrested an alleged

hit man

from the area and recovered weapons from him.

The Site-B area police arrested two suspects allegedly involved in serious offences during a raid in the area. A truck full of clothes was recovered from the two suspects.

Posted by: Fred || 12/02/2012 00:00 || Comments || Link || [336068 views] Top|| File under:
Rangers detain over 70 in Karachi's Manghopir
[Dawn] Rangers locked away
Youse'll never take me alive coppers!... [BANG!]... Ow!... I quit!
over 70 people in a targeted operation in Bloody Karachi


...formerly the capital of Pakistain, now merely its most important port and financial center. It may be the largest city in the world, with a population of 18 million, most of whom hate each other and many of whom are armed and dangerous...


's Manghopir area, DawnNews reported on Saturday.

The detained include 13 individuals suspected of being associated with the Tehrik-e-Taliban Pakistain (TTP).

A huge quantity of arms was also recovered from the possession of the detained suspects.

The operation began at approximately 5 am on Saturday and over 1,000 Rangers personnel carried out the raids.

Authorities said the operation was conducted on information provided by a man who had been tossed in the calaboose
Youse'll never take me alive coppers!... [BANG!]... Ow!... I quit!
earlier.

Posted by: Fred || 12/02/2012 00:00 || Comments || Link || [336067 views] Top|| File under: Govt of Pakistan
Two brothers die in Safi roadside blast
[Dawn] Two brothers were killed in a roadside

kaboom

in Safi tehsil of
Mohmand Agency


... Named for the Mohmand clan of the Sarban Pahstuns, a truculent, quarrelsome lot. In Pakistain, the Mohmands infest their eponymous Agency, metastasizing as far as the plains of Peshawar, Charsadda, and Mardan. Mohmands are also scattered throughout Pakistan in urban areas including Karachi, Lahore, and Quetta. In Afghanistan they are mainly found in Nangarhar and Kunar...


on Friday.

Assistant Political Agent of Ghalanai Jamshed Khan told

news hound

s that

myrmidon

s had planted an improvised

bomb

on Mamad Gat Road in Kuz Chamarkand area and that went off when a double-cabin vehicle hit it.

He said Rehmat Khan and Rahimdad Khan, real brothers from Kuz Chamarkand area, were killed and Mohmand Rifles soldier Taj Hussain and child Mujahid injured in the blast.

The APA said the injured had been shifted to a Beautiful Downtown Peshawar


...capital of Khyber Pakhtunkhwa (formerly known as the North-West Frontier Province), administrative and economic hub for the Federally Administered Tribal Areas of Pakistan. Peshawar is situated near the eastern end of the Khyber Pass, convenient to the Pak-Afghan border. Peshawar has evolved into one of Pakistan's most ethnically and linguistically diverse cities, which means lots of gunfire.


hospital due to critical condition. He said the blast was so powerful that it completely destroyed the vehicle.

Mr Jamshed said sniffer dogs were called in to search for

myrmidon

s. He said no group had yet

grabbed credit

for the blast.

In Landi Kotal tehsil of Khyber Agency
, too, five levies personnel

were maimed

in a roadside blast in the day.

An official of the local administration said

myrmidon

s had planted two

bomb

s on the main Peshawar-Torkham Highway in Zakhakhel area.

"One device went kaboom! when a vehicle carrying khasadar


...a rural policeman in Pakistain or India...


official Abbas Ali and his subordinates passed by. They all escaped unhurt but their vehicle suffered damage," he said.

The official said the second blast occurred at the same place minutes later when levies personnel were busy removing the damaged vehicle.

He said the second

kaboom

was of mild intensity but caused minor injuries to five levies personnel, who were immediately shifted to a local hospital for treatment.

Posted by: Fred || 12/02/2012 00:00 || Comments || Link || [336066 views] Top|| File under: TTP
Israel-Palestine-Jordan
Paleo injured at Israel-Gaza border protest dies
A Palestinian man injured by Israeli army fire during a protest along the Gaza Strip's border with Israel died on Saturday, medical workers said, DPA reported. The 21-year-old was injured during a protest along the border fence on Friday when Israeli soldiers opened fire at protesters.

Israeli media quoted a military spokesman as saying soldiers opened fire after protesters tried to damage the fence and ignored warnings to move away.


Sucking chest wound or sepsis? These are not mutually exclusive...
Posted by: Steve White || 12/02/2012 00:00 || Comments || Link || [336068 views] Top|| File under:
Southeast Asia
Roadside bomb kills Thai soldier
One soldier was killed and five others wounded, two seriously, in a roadside bomb blast in Pattani province on Friday night. Six soldiers were patroling in a pickup truck on a rural road when a 20-kilogram home-made bomb buried on the roadside blew up.

Police blamed separatist terrorists militants.
Posted by: ryuge || 12/02/2012 00:00 || Comments || Link || [336066 views] Top|| File under:
Syria-Lebanon-Iran
Army Shells Damascus Suburbs
[An Nahar] The army shelled the southwestern outskirts of Damascus


...The place where Pencilneck hangs his brass hat...


on Saturday as it mounted an offensive against rebel fighters holed up in the area, the Syrian Observatory for Human Rights said.

"The army shelled orchards that extend from Kfar Sousa to Daraya and are taking on rebels who control the region," said the

Britannia

-based watchdog, which relies on a network of activists and medics on the ground.

The Syrian Revolution General Commission, a grassroots network of opposition activists, reported that government forces also shelled Douma, a town on the opposite side of Damascus.

Douma is located northeast of the capital, in the embattled Eastern Ghouta region where the regime has launched a major operation to secure the airport highway.

Analysts say
Hereditary President-for-Life Bashir Pencilneck al-Assad


Lord of the Baath...


's regime has been trying to secure an eight-kilometer (five-mile) radius around Damascus at all costs in a bid to be in a position to negotiate a solution to the conflict.

The Observatory also reported shelling and fighting in Aleppo


...For centuries, Aleppo was Greater Syria's largest city and the Ottoman Empire's third, after Constantinople and Cairo. Although relatively close to Damascus in distance, Aleppans regard Damascenes as country cousins...


, Syria's second city in the north, which has been scene to urban warfare for more than four months.

Also,

festivities

were reported in the central city of Homs, dubbed by activists "the capital of the revolution".

Violence nationwide killed at least 122 people on Friday, including 73 civilians and 22 fighters from neighboring

Leb

, according to the Observatory.

It says that overall, more than 41,000 people have died since the eruption of the uprising in March 2011.

Posted by: Fred || 12/02/2012 00:00 || Comments || Link || [336067 views] Top|| File under: Govt of Syria
Who's in the News
26
[untagged]
4
al-Qaeda in Arabia
3
al-Shabaab
3
Arab Spring
2
Pirates
2
al-Qaeda
2
al-Qaeda in Pakistan
2
Govt of Syria
1
TNSM
1
TTP
1
Commies
1
Govt of Iraq
1
Govt of Pakistan
1
Govt of Sudan
1
Jamaat-e-Islami
1
Palestinian Authority
1
Salafists
Bookmark
E-Mail Me
The Classics
The O Club
Rantburg Store
The Bloids
The Never-ending Story
Thugburg
Gulf War I
The Way We Were
Bio
Merry-Go-Blog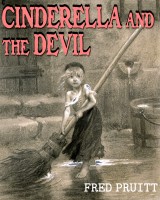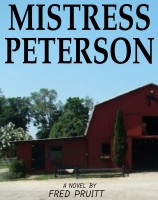 On Sale now!


A multi-volume chronology and reference guide set detailing three years of the Mexican Drug War between 2010 and 2012.

Rantburg.com and borderlandbeat.com correspondent and author Chris Covert presents his first non-fiction work detailing the drug and gang related violence in Mexico.

Chris gives us Mexican press dispatches of drug and gang war violence over three years, presented in a multi volume set intended to chronicle the death, violence and mayhem which has dominated Mexico for six years.
Click here for more information


Meet the Mods
In no particular order...


Steve White
Seafarious
tu3031
badanov
sherry
ryuge
GolfBravoUSMC
Bright Pebbles
trailing wife
Gloria
Fred
Besoeker
Glenmore
Frank G
3dc
Skidmark



Better than the average link...



Rantburg was assembled from recycled algorithms in the United States of America. No trees were destroyed in the production of this weblog. We did hurt some, though. Sorry.
44.212.96.86

Help keep the Burg running! Paypal: