Africa Horn
Ras Kamboni militia gun down a civilian in Kismayo:Witnesses
[Shabelle] Reports coming in from the southern port city of Kismayo said a civilian man was

bumped off

on Friday by pro-government Ras Kamboni Militia fighters.

Mohamed Ahmed, a young football player was shot in head and chest in five times by the fighters inside a big market in the city, a former Al shabab stronghold town located just some 500 Km south of Mogadishu.

Following the murder Ras Kamboni Militia ordered locals not to remove his body from the scene, according to the eye witnesses who spoke to Shabelle Media Network station in Mogadishu by phone.

The reason behind the execution of the civilian man is yet to be established by the leaders of the pro-government Somali militia Ras Kamboni in the city.

Ras Kamboni Militia in Somalia led by Ahmed Mohamed Madobe now controls the strategic port city of Kismayo, the

scenic provincial capital

of Lower Juba in southern Somalia, after long running battle with Al shabab.

Ras Kamboni began collaborating with Somali government and African Union


...a union consisting of 53 African states, most run by dictators of one flavor or another. The only all-African state not in the AU is Morocco. Established in 2002, the AU is the successor to the Organisation of African Unity (OAU), which was even less successful...


Mission in Somalia (AMISOM) forces in October 2011, forcing al-Shabaab



... Harakat ash-Shabaab al-Mujahidin aka the Mujahideen Youth Movement. It was originally the youth movement of the Islamic Courts, now pretty much all of what's left of it. They are aligned with al-Qaeda but operate more like the Afghan or Pakistani Taliban...


out of several key towns in Lower Juba. Currently, the allied forces are now in the strategic port of Kismayo.
Posted by: Fred || 12/01/2012 00:00 || Comments || Link || E-Mail|| [336062 views] Top|| File under:
Bomb Blast rocks Somali army base in Balad town
[Shabelle] A huge roadside blast went off on Friday at a Somali army base in the southern town of Balad, a city that has been a hotbed and stronghold for Al shabab over the last three years.

Witnesses in Balad town say they could hear early on Friday hours a loud

kaboom

that happened at the military base and followed heavy gun shots

had gun sex

by the forces in the area of the

kaboom

. People are feared dead in the attack.

No group has yet

grabbed credit

for the attack so far.

On June 26th, the Somali National Army and African Union


...a union consisting of 53 African states, most run by dictators of one flavor or another. The only all-African state not in the AU is Morocco. Established in 2002, the AU is the successor to the Organisation of African Unity (OAU), which was even less successful...


Mission in Somalia (AMISOM) forces seized the Al-Shabaab


... the personification of Somali state failure...


-controlled city of Balad without any resistance.

Balad, which lies 30 kilometers north of Mogadishu, is one of the most important strategic cities in the Middle Shabelle region.
Posted by: Fred || 12/01/2012 00:00 || Comments || Link || E-Mail|| [336062 views] Top|| File under: al-Shabaab
Africa North
Egypt assembly approves new draft constitution
[Iran Press TV] Egypt's Constituent Assembly has approved the final draft of the country's first constitution after the ouster of autocratic ruler Hosni Mubarak.

The assembly's marathon session began on Thursday and came to end early on Friday, with the members voting for all the 234 articles of the charter.

The final draft will be sent to President Mohamed Morsi for approval on Friday, who is expected to submit it for a popular referendum.

The panel upheld Islamic principles as the main source of legislation in the country. "Islam is the state religion, and the Arabic language is its official language. The principles of Islamic sharia are the main source of legislation," an agreed clause read.

The assembly also approved a clause stating that the principles of Christian and Jewish legal traditions would guide their personal and religious affairs. Muslim Brotherhood - whose candidate won the presidential vote six months ago - hopes the move will help end protests against the president.
The draft largely reflects the conservative vision of the Islamists, with articles that rights activists, liberals and Christians fear will lead to restrictions on the rights of women and minorities and civil liberties in general.

Omissions of certain articles, such as bans on slavery or promises to adhere to international rights treaties, were equally worrying to critics of the new draft, who pulled out from the panel before the vote.
Posted by: Fred || 12/01/2012 00:00 || Comments || Link || E-Mail|| [336079 views] Top|| File under: Arab Spring
Mali Islamists whip unmarried couples in public
[Daily Nation (Kenya)] Islamists in the north of Mali gave three unmarried couples 100 lashes of the whip each on Thursday in the town of Timbuktu, witnesses told AFP.

"Last week, the Islamist police in Timbuktu locked away
Yez got nuttin' on me, coppers! Nuttin'!
three unmarried couples," one resident said.

"And today, each of the six received 100 lashes of the whip in a public square in Timbuktu," he added.

"The three unmarried couples were whipped in the small market in Timbuktu, in the town centre," said a former civil servant who witnessed the punishment.

He said around a hundred people had turned out to watch the punishment, which was carried out under the Islamists' interpretation of Islamic sharia law.

The armed Islamists now in control of the town, which lies in the northwest of the country, have in the last two days also started raiding homes to seize satellite dishes, which allow people to watch foreign television channels.

One local journalist said there were at least 11 dishes at the Islamists' offices, with six alone seized on Thursday.

"The Islamists say that foreign television 'is Satan'," he added.

Timbuktu is controlled by Al-Qaeda in the Islamic Maghreb (AQIM) and Ansar Dine. They are among a number of groups who took advantage of the confusion following a military in Bamako earlier this year to seize Mali's entire north.

Their interpretation of sharia law has already involved arresting unveiled women, stoning an unmarried couple to death, publicly flogging smokers and amputating the limbs of suspected thieves, according to residents and rights groups.

Last month, the Islamists took a bulldozer to a monument to Mali's independence in Timbuktu.

And they have already destroyed the tombs of ancient

Moslem

saints and the "sacred door" to a 15th-century mosque, which they denounced as idolatrous.

Posted by: Fred || 12/01/2012 00:00 || Comments || Link || E-Mail|| [336063 views] Top|| File under: Ansar Dine
Africa Subsaharan
Links between Boko Haram and British Islamic charity
The UK authorities are looking into an alleged possible link between a British charity organization and the Nigerian Boko Haram extremist Islamist group.


Of course there are links. That's the whole point.

The UK Charity Commission (CC) has confirmed, for the first time, that it is talking to different departments, regarding allegations that Widows Ammunition Fund Al Muntada Al Islami Trust is providing financial support to the Boko Haram group.


Because if the widows need anything, it's more ammunition...

"We confirm we have been contacted by the Foreign and Commonwealth Office (FCO) and the Metropolitan Police (MP) in relation to this matter," the CC spokesperson told Ahram Online.

This confirmation reflects the UK authorities' growing concern about possible relations between London-registered charities and Islamic extremism. However, she added, that her organization is not investigating the charity Al Muntada Al Islami Trust.


Why not? Too afraid? Might get boomed? Might get hassled by the progressives who think it's unfair to inspect islamic charities?

The CC is very keen not to give an impression that there is no legal or formal investigation on the charity's behaviour.

"We are engaging with the charity's trustees", the spokesperson said.


How about engaging in a forensic audit of the books?

She confirmed that the trustees of Al Muntada Al Islami Trust "have and continue to fully cooperate with us."


Did that include copies of all the books, financial statements, communications logs and email?

Ahram Online understands that the MP and the FCO are concerned about previous media reports linking Al Mundtada Al Islami Trust and Boko Haram.

The group's name means "the education is forbidden" and is seen in Europe as an Al-Qaeda-affiliated group.


Don't need no education if you read the Holy Book, as we all know...

"We can confirm that information has been shared with the Charity Commission and the Metropolitan police," an FCO spokesperson told Ahram Online. She added that the FCO are unable to comment further.
FCO is responsible for the Secret Intelligence Service (SIS), known as MI6 which collects Britain's foreign intelligence. It deals with immediate threats to the UK such as terrorism.

The MP said they are following the issue, but its spokesman told Ahram Online that there is no criminal investigation into it. He added that the MP is still waiting for more information from the CC.

Al Mundtada Al Islami Trust denies any relation with Boko Haram and confirmed that any reports about any involvement with the groups are "unsubstantiated allegations."
"The Trust has never had any correspondence with Boko Haram; [we] never offered any financial assistance or had any contacts of any kind with this organization, or any other alleged militant groups in Nigeria or any other country," Al Mundtada Al Islami Trust added in a statement.
When it was established 25 years ago, Al Mundtada Al Islami Trust said it "provides education cultural, social and spiritual activities" in England and Wales.


Even though the names says that education is forbidden...

It also runs a primary school, secondary girls school, Arabic courses, Qur"an recitation classes, summer school activities and youth activities, conferences, counselling, and organises pilgrimage trips.

Moreover, in its annual reports to the CC last year, the Al Mundtada Al Islami Trust confirmed its income at £1,393,653 ($2,236,563) while its expenditure was £ 1,163,707 ($1,867,541). The Trust has 55 employees.

Al Mundtada Al Islami Trust said it "condemns and denounces terrorism in all its forms and whatever the source."


Killing infidels, of course, is not terrorism...
Posted by: Steve White || 12/01/2012 00:00 || Comments || Link || E-Mail|| [336062 views] Top|| File under:
Arabia
Thousands of Yemenis rally against US assassination drone attacks
[Iran Press TV] Yemenis have staged a mass rally in the northern province of Sa'ada to protest against US assassination drone attacks in their country.

Thousands of Yemenis took to the streets following the Friday Prayers to call for an end to the deadly US drone attacks and Washington and Saudi Arabia's interference in the internal affairs of their country.

The demonstrators urged the government to sever ties with Washington, saying they would only be free after the US ambassador is kicked out. They also called for the expulsion of US Marines from their country.

Posted by: Fred || 12/01/2012 00:00 || Comments || Link || E-Mail|| [336063 views] Top|| File under: Houthis
Caribbean-Latin America
Tijuana site may contain up to 100 dissolved bodies

Authorities searching a vacant property in eastern Tijuana may have found the remains of dozens of drug-war victims gone missing after their corpses were dissolved in lye by a man known as El Pozolero -- the stew maker.


"Stew - it's what's for dinner!"


"We believe that there could be more than 100 bodies dissolved there," said Abel Galvan Gallardo, head of Baja California's organized-crime unit. "There is the total possibility of being able to tell families that their loved one is here."

The search began Tuesday and is likely to last at least into next week, Galvan said Thursday.

By Friday afternoon, federal investigators had discovered 80 human bones and 25 teeth, said Fernando Ocegueda, leader of the group United for the Disappeared of Baja California, which has been collaborating closely with authorities in the excavation effort. The organization represents family members of 280 people, many of whom disappeared at the height of drug violence in Baja California -- from 2007 to 2010.


more disgusting details at the link
Posted by: Frank G || 12/01/2012 14:47 || Comments || Link || E-Mail|| [336064 views] Top|| File under:
Europe
Dutch Police Arrest Three Syria-Bound 'Jihadists'
[An Nahar] Dutch police have set to sit in solemn silence in a dull, dark dock, in a pestilential prison with a life-long lock
Keep yer hands where we can see 'em, if yez please!
three alleged would-be jihadists who were about to leave The Netherlands to go and fight alongside rebels in Syria, the national Prosecutor's Office said Friday.

"Detectives arrested three men on Thursday who apparently planned to travel to Syria to participate in a violent international jihad," it said in a statement.

The three, aged 22, 23 and 33, are "most probably radicalized

Moslem

s", prosecutors said, after an investigation was opened in October following a tip-off by the Dutch secret service.

Police searched two homes and seized knives, a sword and a cross-bow, as well as packed backpacks, farewell letters and a large quantity of jihadist literature.

The men -- two of Turkish origin and the other of Iraqi origin -- allegedly collected funds to finance their journey, beginning with flights to Turkey and then heading for the Syrian border.

Two of the men had been due to fly out Thursday from Brussels to Turkey, the statement said.

The three were to appear on charges of "preparing terrorist activities" before a Rotterdam judge Friday, the statement said.

One of the men was married last week "and planned to travel to Syria with her to fight in the jihad."

"The man posed in front of his bride in one picture while armed with an AK-47 assault rifle," prosecutors said.

He also told his wife on the Internet: "I hope we will die together and go to the paradise."

A number of jihadist groups are fighting on the fringes of the Free Syrian Army against the regime of
Hereditary President-for-Life Bashir Pencilneck al-Assad


Horror of Homs...


The London-based Quilliam think tank estimated between 1,200 and 1,500

imported muscle

are now based in Syria.

Dutch photographer Jeroen Oerlemans, who was nabbed
... anything you say can and will be used against you, whether you say it or not...
in Syria in September and released a week later, said he was held in a camp where none of the jihadists were of Syrian origin.

Posted by: Fred || 12/01/2012 00:00 || Comments || Link || E-Mail|| [336065 views] Top|| File under: al-Qaeda
India-Pakistan
Blasts in Khyber injure four security personnel
[Dawn] Two improvised

bomb

s (IEDs) went kaboom! in Khyber tribal
region's Sheihkwal area in the Landi Kotal tehsil, injuring four Levies personnel and partially damaging a vehicle on Friday, DawnNews reported.

Speaking to Dawn.com's correspondent, sources in the political administration said the first blast took place when a vehicle of the Levies was on routine patrol in Sheikhwal, adding that, the vehicle was partially damaged whereas no personnel

were maimed

in the attack.

The second blast took place shortly after additional security personnel and rescue teams reached the area and were inspecting the site.

Four security personnel sustained injuries as a result of the second blast. They were shifted to a nearby hospital.

Posted by: Fred || 12/01/2012 00:00 || Comments || Link || E-Mail|| [336063 views] Top|| File under: TTP
Two militants killed in Bara shootout
[Dawn] Two

snuffies

were killed in exchange of fire with security forces in Bara tehsil of Khyber Agency
on the night between Wednesday and Thursday, officials said.

They said that a group of

snuffies

attacked a security checkpost in Khurma Tung area of Akkakhel. During exchange of fire, which lasted for several hours, forces killed two

krazed killer

s, they added.

They said that the remaining attackers managed to escape in the darkness of night. Security forces brought the bodies of the killed

snuffies

to Levies Centre in Shahkas on Thursday.

The dear departed

were later buried as they could not be recognised.

In Karak district, unidentified persons fired two rockets at Nashpa oil and gas dehydration plant on Wednesday night.

Police said that the rockets were fired from Lachi Darmalak area of Kohat district. One of the rockets landed near the plant, however, it caused no loss of life or damage to property.

The second rocket landed near Sanda Khurram area and didn't explode.

The bomb disposal squad reached the area and defused the unwent kaboom! rocket.

The residents of Sanda Khurram and Alwargi Banda have demanded of the authorities to set up checkposts on the nearby hilltops to thwart such incidents in the future.

In Bajaur Agency, aka Turban Central

...Smallest of the agencies in FATA. The Agency administration is located in Khar. Bajaur is inhabited almost exclusively by Tarkani Pashtuns, which are divided into multiple bickering subtribes. Its 52 km border border with Afghanistan's Kunar Province makes it of strategic importance to Pakistain's strategic depth...
, security forces recovered huge quantity of weapons and

bomb

s during a search operation in Batwar area of Salarzi tehsil on Thursday.

Officials said that a search operation was launched in Batwar after receiving information about presence of weapons and

bomb

s in the area.

Huge quantity of weapons including bombs, missiles, rockets, hand grenades and others

bomb

s were seized during the search operation, Col Shakeel Janjua, Commandant Bajaur Scouts, told journalists. He said that the arms were dumped at various places.

He said that security forces with the help of local

rustics

cleared the border area of Batwar of

krazed killer

s. He appreciated the role of

rustics

in elimination of

snuffies

in the border areas of Salarzi tehsil.

Posted by: Fred || 12/01/2012 00:00 || Comments || Link || E-Mail|| [336062 views] Top|| File under: Lashkar e-Jhangvi
Govt challenges blast accused acquittal
[Dawn] The Punjab government has filed an appeal in the Lahore High Court, challenging acquittal of alleged

criminal mastermind

of the GPO Chowk suicide kaboom
.

The government has stated that concrete evidence was produced by the prosecution before the trial court which ignored it. It said the trial court also overlooked many laws in the order of acquittal.

It requested the court to accept the appeal and set aside the acquittal. An anti-terrorism court had acquitted Shahzad Ahmad, the alleged

criminal mastermind

of the GPO Chowk blast which took place on Jan 10, 2008 minutes before a weekly protest rally of lawyers for the restoration of judiciary.

The alleged Tehrik-e-Taliban Pakistain (TTP) member was incarcerated
Maw! They're comin' to get me, Maw!
on April 26 the same year in Lahore.

Posted by: Fred || 12/01/2012 00:00 || Comments || Link || E-Mail|| [336061 views] Top|| File under: TTP
MQM-H vice chief among four shot dead in Landhi
[Dawn] Three office-bearers of the Mohajir Qaumi Movement (Haqiqi), including its vice chairman, along with a taxi driver were killed in a gun attack on the taxi in Landhi on Thursday, police said.

The shooting came as a grim reminder of the last year gun attack on a car in the Bahadurabad area that left the then MQM-H vice chairman, Akhtar Hussain, two party workers and a passer-by dead.

This time, three

gunnies

riding two
cycle of violences intercepted the taxi (JL-2085) in Mansehra


...a city and an eponymous district in eastern Khyber-Pakthunwa, nestled snug up against Pak Kashmir, with Kohistan and Diamir to the north and Abbottabad to the south...


Colony, Landhi, within the remit of the
Sharafi Goth

cop shoppe

, officials said. The attackers opened fire on the taxi and sped away, the police added.

While 35-year-old taxi driver Niaz Mohammad

was struck down in his prime

, the three MQM-H men

shuffled off the mortal coil

while being shifted to the Jinnah Postgraduate Medical Centre, officials said.

The MQM-H leaders were identified as Zafar Qaimkhani, 48, the party vice chairman, Aleem Khan, 53, central committee member, and Abdul Qadir Gilani, 50, central executive committee member.

A

front man

for the MQM-H, Khalid Hameedi, said that the three leaders had left Sherpao Colony to attend a meeting but their car broke down on their way and they took a cab to reach Mansehra Colony where they were targeted.

Quoting eyewitnesses, Mr Hameedi said: "One of the suspects was wearing police uniform."

The

front man

said that Zafar Qaimkhani, father of four, was made the MQM-H vice chairman following the killing of Akhtar Hussain.

Aleem Khan, a senior central committee member, was released from jail in 2010 after he had served out 17 years in prison, the

front man

said. He was father of two and was associated with the party's Pak Colony sector though these days he was not very active in politics and was living in Sherpao Colony, he added.

The

front man

said Abdul Qadir Gilani was father of seven and a resident of Lines Area. He was a former employee of town municipal
administration and was presently serving the party as a member of its central committee, Mr Hameedi added.

Quoting eyewitness accounts, Quaidabad DSP Kamal Mangan said that among the three attackers, one was wearing khaki trousers with a blue shirt and a police cap.

The officer said that the

gunnies

behind the taxi fired multiple shots.

"Eleven spent bullet casings of 9mm pistol were collected from the crime-scene," he added.

The DSP said that the taxi was moving slow on a rundown portion of the road when it came under attack.

Following the killings, MQM-H chairman Afaq Ahmed rushed to the Jinnah Postgraduate Medical Centre where the bodies were brought.

Speaking to the media, he condemned the killings and said that culprits would not be spared no matter what the consequences.

"Coalition partners of the government are bent upon ruining the city and the government by ignoring the

assassination

s are backing the killers," he said.

He said that if the government and agencies failed to bring the culprits to book, the MQM-H would be justified in announcing its future line of action following which the government would be responsible for its consequences.

He appealed to party workers and supporters to exercise restraint and wait for directives from the central leadership.

In the evening, Mr Ahmed attended the funeral of the slain MQM-H leaders in Sherpao Colony.

They were later buried in the Rehri Goth graveyard.

Earlier in 2010, MQM-H leaders Mohammad Sabir and Mohammad Shafiq along with Advocate Sohail Anjum were

bumped off

on Shaheed-e-Millat Road when they were returning from the central prison after meeting Mr Ahmed, then incarcerated.

Posted by: Fred || 12/01/2012 00:00 || Comments || Link || E-Mail|| [336067 views] Top|| File under:
Terrorists kill six more Shias in Pakistan
[Iran Press TV] Six people have been killed in Pakistain over the past 24 hours in the latest round of continued terrorist attacks against the country's Shia

Mohammedan

s, Press TV reports.

Terrorists killed a medical couple on Thursday in their hospital in the port city of Bloody Karachi


...formerly the capital of Pakistain, now merely its most important port and financial center. It may be the largest city in the world, with a population of 18 million, most of whom hate each other and many of whom are armed and dangerous...


, shortly after a father and his daughter were also targeted in the city.

The man was instantly killed and his 14-year-old girl was

at death's door

after sustaining bullet wounds in the abdomen.

Three others also

bit the dust

in similar acts of violence in

Bloody Karachi

.

The latest spate of violence against the

Mohammedan

community has triggered mass protests in the city, which is the capital of Sindh Province and the country's main commercial hub.

Tens of thousands of protesters gathered in mosques across

Bloody Karachi

on Friday to condemn the ongoing terrorist attacks against Pakistain's Shia minority, who make up an estimated 30 million of the country's 180 million-strong population.

Pakistain's top court earlier ordered security authorities to take immediate action against nearly 7,000 pro-Talibs who have reportedly made their way into the country's largest city.

Violence has escalated against Shia

Mohammedan

s in different parts of Pakistain in recent months. Since the beginning of 2012, hundreds of Shias have been killed in the country.

Pak Shia leaders have called on the government to form a judicial commission to investigate the bloodshed.

Posted by: Fred || 12/01/2012 00:00 || Comments || Link || E-Mail|| [336065 views] Top|| File under: Lashkar e-Jhangvi
Israel-Palestine-Jordan
Gaza: IDF fires at Palestinians trying to cut border fence
[Ynet] The IDF

shot up

a group of Paleostinians which gathered near the

Gazoo

border and attempted to cut the border fence, according to the soldiers' suspicions.

The army said that after the sabotage attempt, the troops fired at the legs of one of the Paleostinians as part of the suspect arrest procedure.
Posted by: trailing wife || 12/01/2012 00:00 || Comments || Link || E-Mail|| [336061 views] Top|| File under:
Southeast Asia
BIFM spokesman blames 'other forces' for deadly blast
The explosion that killed a member of Ameril Umra Kato's Bangsamoro Islamic Freedom Movement and injured nine others in Maguindanao on Monday was the result of an attack "by other unidentified forces," said the group's spokesperson on Thursday.

Abu Misry Mama said that there was no truth to a claim by the military that a group of BIFM fighters, including their chief of staff Mohaiden Animbang, were carrying the explosives and that these had detonated prematurely.

Earlier, Col. Prudencio Asto said the military thought the BIFM guerrillas were in possession of explosives made from 81-millimeter mortar shells when the blast took place in Barangay Lower Salvo. However, Mama said the guerrillas were not carrying any explosive at that time, although they had firearms, as they were on their way to a conference. He said the convoy of BIFM forces came under attack.

Mama said, "But we would not yet disclose the identities of the group and individuals involved in the incident until we finish the investigation."

Mama said the BIFM would energetically pursue the attackers and would mete out the death penalty on them. He said they would follow Islamic law, which recognizes death penalty if the crime was committed intentionally.
Posted by: ryuge || 12/01/2012 00:00 || Comments || Link || E-Mail|| [336062 views] Top|| File under:
Syria-Lebanon-Iran
U.N. Convoy Hit for Second Day near Damascus Airport
[An Nahar] Unknown attackers fired at a U.N. convoy leaving Damascus


...The capital of Iran's Syrian satrapy...


airport for the second day in a row on Friday, a U.N.

front man

said.

No injuries were report from the latest attack, U.N.

front man

Farhan Haq told

news hound

s. On Thursday, four Austrian troops in the U.N. Disengagement Observer Force (UNDOF) for the Golan Heights were

maimed

when a convoy heading for the airport was attacked.

"A convoy of 13 armored U.N. vehicles received fire earlier today while en route from Damascus international airport," Haq said. "Small arms fire is believed to have hit most convoy vehicles, but there have been no injuries reported."

The latest convoy was also from UNDOF which patrols a demilitarized zone in the Golan Heights between Syrian and Israeli forces.

Posted by: Fred || 12/01/2012 00:00 || Comments || Link || E-Mail|| [336061 views] Top|| File under: Govt of Syria
Video shows insurgents executing unarmed Syrian prisoners
[Iran Press TV] New video footage has surfaced online showing foreign-backed

snuffies

in Syria killing 10 unarmed Syrian prisoners.

The video, posted on the internet on Thursday, shows 10 men lying face down next to a lookout tower and a building.

"I swear to God that we are peaceful," pleads one of the men to the camera. In response, the

snuffies

shot him in the arm. Then more shots are fired and his body goes into spasms.

The video, which appears to have been filmed by an

jihad boy

, shows that even before the shooting, two of the men are not moving and one has blood coming from his chest.

Comments accompanying the video indicate that it was filmed in Ras al-Ain, a town near the Turkish border, which has been the scene of heavy

festivities

in recent weeks.

The footage cannot be independently verified.

Posted by: Fred || 12/01/2012 00:00 || Comments || Link || E-Mail|| [336069 views] Top|| File under: Salafists
Bomb explosion rips through Press TV vehicles in Syria
[Iran Press TV] A bomb attack has ripped through six vehicles, including an SNG truck, belonging to Press TV and al-Alam television networks in the Syrian capital Damascus, security sources report.

Syrian security guards said on Friday that the bomb explosion occurred near Press TV's office in Damascus after a man was caught on camera sticking something to a car.

According to reports, he escaped the scene of the attack minutes before the blast.

However, the bomb attack did not cause any casualties.

Posted by: Fred || 12/01/2012 00:00 || Comments || Link || E-Mail|| [336062 views] Top|| File under: Govt of Syria
17 Lebanese Salafi militants killed in Syria clashes
[Iran Press TV] At least 17 Lebanese Salafi

Orcs and similar vermin

have been killed during

festivities

with Syrian government forces in the border town of Tal Kalakh in Homs Province.

Security forces said on Friday that the men were from the Lebanese city of Tripoli


...a confusing city, one end of thich is located in Lebanon and the other end of which is the capital of Libya. Its chief distinction is being mentioned in the Marine Hymn...


and had entered Syria to help

Orcs and similar vermin

fighting against the Syrian government.

Syrian troops also killed two

krazed killer

leaders in the Damascus


...The place where Pencilneck hangs his brass hat...


suburb of Hijjera. The two were identified as Abdul-aziz al-Buhturi, head of an

gang

, and Abu Steif Rahmoun.

Meanwhile,


...back at the pie fight, Bella opened her mouth at precisely the wrong moment...


new footage posted on the Internet shows

Orcs and similar vermin

shooting 10 unarmed prisoners to death. According to details in the video, the

Orcs and similar vermin

were members of a radical group linked to al-Qaeda, and the incident occurred in in Ras al-Ain, a town on the border with Turkey.

Syria has been experiencing unrest since March 2011. Many people, including large numbers of army and security personnel, have been killed in the turmoil.

The Syrian government says the chaos is being orchestrated from outside the country, and there are reports that a very large number of the

Orcs and similar vermin

operating in the country are foreign nationals.

On Tuesday, Syrian newspaper Al Watan published the names of 142 foreign

Orcs and similar vermin

from 18 countries who were killed while fighting against Syria's government. Almost 50 of those named were Saudi nationals.

According to the daily, the

Orcs and similar vermin

had entered Syria via Turkey and

Leb

and were mostly

forces of Evil

belonging to al-Qaeda or had joined the terrorist group after arriving in the country.

Posted by: Fred || 12/01/2012 00:00 || Comments || Link || E-Mail|| [336063 views] Top|| File under: Govt of Syria
81 Dead in Syria as Fighting Rages near Capital
[An Nahar] Fighting raged around Damascus


...Capital of the last remaining Baathist regime in the world...


on Friday as Internet and phone links in Syria remained cut for a second day and rebels consolidated gains in the east, capturing an oil field near the Iraqi border.

The Syrian Observatory for Human Rights said the road from the capital to Damascus airport had reopened, a day after fighting during which a bus carrying airport employees was hit by a shell, killing two people.

And the 27-kilometer (17-mile) road remained perilous. Unknown attackers fired at a U.N. convoy leaving the airport for the second day in a row, a U.N.

front man

said, adding that there were no casualties.

On Thursday, four Austrian soldiers from the U.N. Disengagement Observer Force for the Golan Heights were

maimed

when a convoy heading for the airport was attacked.

Air traffic resumed on Friday, and the airport road was reopened after a night of heavy

festivities

between rebels and troops in the area, airport sources said.

But warplanes pounded the northeastern town of Irbin amid shelling of orchards in the south of the capital, all opposition strongholds where rebels have rear bases, it added.

At least 16

non-combatants were killed

in an army offensive and

festivities

around Damascus on Friday, including near the airport road and in Daraya to the southwest, the Observatory said.

A military source in Damascus said the army had taken control of the western side of the road leading to the airport and a small portion on the east by dawn, allowing travelers to move through.

"But the most difficult part is yet to come. The army wants to take control of the eastern side, where there are thousands of

Death Eaters

and this will take several days," he said, using the regime term for rebel fighters.

The army, meanwhile, withdrew from Omar oil field, one of the last regime positions east of Deir Ezzor city near the Iraqi border, giving rebels control over the country's major fields.

Rebels last week gained a huge stretch of territory east of Deir Ezzor city along the Iraqi border, now the largest outside government control.

The regime has been reducing its territorial ambitions to focus on Damascus, central Syria and Alawite bastions, as it digs in for a long war, according to analysts.

The Observatory, which reported 81 killed nationwide on Friday based on information from activists and medics on the ground, said most phones and Internet networks were down for a second straight day.

Syrian authorities blamed the cut on maintenance work, while Washington accused Damascus of cutting communications on purpose.

Google


...contributed $814,540 to the 2008 Obama campaign...


and Twitter said they have reactivated a voice-tweet program, last used in 2011 when the Internet was shut down in Egypt during its revolution, to allow Syrians affected by the shutdown of the Internet to get messages out.

Meanwhile,


...back at the fist fight, Jake ducked another roundhouse, then parried with his left, then with his right, finally with his chin...


U.N.-Arab League


...an organization of Arabic-speaking states with 22 member countries and four observers. The League tries to achieve Arab consensus on issues, which usually leaves them doing nothing but a bit of grimacing and mustache cursing...


envoy Lakhdar Brahimi warned alongside Ban that Syria is in danger of becoming a "failed state" as he appealed for new international efforts to reach a political settlement.

He warned that the crisis could see "the state and its institutions withering away, lawlessness spreading, warlordism, banditry, narcotics, arms smuggling and worst of all the ugly face of communal and sectarian strife take hold of Syria."

Posted by: Fred || 12/01/2012 00:00 || Comments || Link || E-Mail|| [336063 views] Top|| File under: Govt of Syria
Who's in the News
35
[untagged]
5
Govt of Syria
2
Lashkar e-Jhangvi
2
Arab Spring
2
TTP
1
Govt of Pakistan
1
al-Qaeda
1
al-Shabaab
1
Salafists
1
Taliban
1
Thai Insurgency
1
Houthis
1
Ansar Dine
1
Commies
Bookmark
E-Mail Me
The Classics
The O Club
Rantburg Store
The Bloids
The Never-ending Story
Thugburg
Gulf War I
The Way We Were
Bio
Merry-Go-Blog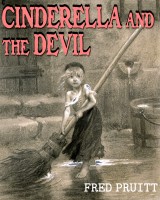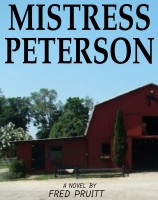 On Sale now!


A multi-volume chronology and reference guide set detailing three years of the Mexican Drug War between 2010 and 2012.

Rantburg.com and borderlandbeat.com correspondent and author Chris Covert presents his first non-fiction work detailing the drug and gang related violence in Mexico.

Chris gives us Mexican press dispatches of drug and gang war violence over three years, presented in a multi volume set intended to chronicle the death, violence and mayhem which has dominated Mexico for six years.
Click here for more information


Meet the Mods
In no particular order...


Steve White
Seafarious
tu3031
badanov
sherry
ryuge
GolfBravoUSMC
Bright Pebbles
trailing wife
Gloria
Fred
Besoeker
Glenmore
Frank G
3dc
Skidmark



Better than the average link...



Rantburg was assembled from recycled algorithms in the United States of America. No trees were destroyed in the production of this weblog. We did hurt some, though. Sorry.
3.231.217.107

Help keep the Burg running! Paypal: