Afghanistan
Suicide bombing kills 3 near U.S. embassy in Afghan capital
[CNN] A

jacket wallah

dressed as a security guard

went kaboom!"

Wednesday in a street near the U.S. Embassy in the Afghan capital, killing himself and two other people, authorities said.

The attacker set off the explosives attached to his body around 8 a.m. after he was noticed by security guards in the neighborhood, said Sediq Seddiqi, a

front man

for the Afghan interior ministry.

The blast took place in a district that houses international organizations, diplomats and senior government officials. Afghan authorities don't know what the bomber's intended target was, Seddiqi said.

One of the people killed was a security guard and another was a civilian, Seddiqi said. One person was

maimed

in the attack, he said.
Posted by: Fred || 11/26/2012 00:00 || Comments || Link || E-Mail|| [10795 views] Top|| File under: Taliban
Africa Horn
Somali,AU forces move close to Jowhar town
[Shabelle] Somali National Army (SNA) along with the African Union


...a union consisting of 53 African states, most run by dictators of one flavor or another. The only all-African state not in the AU is Morocco. Established in 2002, the AU is the successor to the Organisation of African Unity (OAU), which was even less successful...


forces on Tuesday moved closer to the main rebel-held city of Jowhar, some 90Km north-west Mogadishu, according to the reports.

Sources say on Sunday that the coalition forces backed by tanks and heavy artillery weapons set on foot on the main road leading to the city which is largely controlled by Al shabab.

Hundreds of local residents began fleeing from the city in fear of major attack that could result a civilian casualties.

Somali and AMISOM forces have in the past captured several main towns and locations on Mogadishu-Baidoa road from Al shabab

turban

s.
Posted by: Fred || 11/26/2012 00:00 || Comments || Link || E-Mail|| [10794 views] Top|| File under: al-Shabaab
Heavy blast heard in Somalia's southern port city of Kismayo
[Shabelle] At least two people have been injured in a heavy blast rocked Somalia's southern port city of Kismayo, 500 Km south of Mogadishu, witnesses said.

Sunday attack which used a

roadside kaboom

has been targeted Ras Kamboni militia officials as they were having a meeting in district administration office in the heart of the city.

Two people--a soldier and a civilian woman at the office were hurt in the blast, and taken to the hospital, according to the local sources.
Posted by: Fred || 11/26/2012 00:00 || Comments || Link || E-Mail|| [10796 views] Top|| File under: al-Shabaab
Gov't,Al shabab both claim major victory over Balad-Hawo battle
[Shabelle] A

bigwig

in Al shabab

snuffies

on Sunday has claimed a major victory over a battle against Somali forces in Balad-Hawo town, Gedo province.

Sheikh Abdiaziz Abu Musab, the

front man

of Al shabab for the military operations said that his fighters stormed military bases inside the city on Saturday afternoon, seizing a wide-range of weapons--light and heavy, including AK47 rifle assaults during their ambush attack from Somali forces.

"We launched a pre-planed attack on Somali forces in Balad-Hawo late on Saturday at about 5 pm. During the battle we managed to take over briefly the overall control of the city and withdrew for military tactics," Abu Musab said.

For his part, Diyad Abdi Kalil, Somali army officials said they have inflicted heavy and irreversible losses upon the Al shabab in the fighting.

Mr.kalil said the attack was fended off and at least 13 fighters were killed by government forces. He underlined that the town is under their control.

The latest reports from the city indicated on Sunday that the situations has returned into normal as the public movement and transportation are up and running.
Posted by: Fred || 11/26/2012 00:00 || Comments || Link || E-Mail|| [10795 views] Top|| File under: al-Shabaab
Africa North
Lawyers scuffle in Alexandria over Morsi's declaration
[Al Ahram] Scuffles broke out between lawyers at the Alexandria court complex on Sunday as the fallout from President Morsi's Constitutional Declaration continues to reverberate across Egypt.

Lawyers affiliated with the

Moslem Brüderbund

fought with lawyers critical of President Morsi's controversial declaration, which they say jeopardises judicial independence.



Moslem Brüderbund

lawyers and others who support the declaration called for a vote of no confidence in the leader of the lawyers' syndicate, Sameh Ashour, as well as the leader of its Alexandria branch, Abdel-Halim Allam, who they accuse of embracing calls for suspending work in courts in protest at the declaration.

Islamist lawyers further condemned the decision of the lawyers' syndicate to back judges who have condemned the declaration.

"Suspending work in courts will negatively affect both citizens and lawyers. It's a crime for a judge to refuse to work," said Abdel-Aziz El-Dreiny of the lawyers' syndicate.

Following the president's decree, a number of courts and judges called for partial strikes to condemn what they said was a threat to judicial independence.

In Alexandria, courts stopped working on Saturday. The prosecution has continued working as normal. Judges' Club leader in Alexandria, Ezzat Agwa, said courts in the city were expected to continue their strike until the president rescinds the declaration.

Judges in Assiut, Upper Egypt, have continued their partial strike. They took action in response to calls for a strike by the Judges' Club on Saturday.

General Adel Refaat, security director in Suez, has said courts in the governorate will continue to work as normal until a clear position is announced by the Judges' Club.

In Sharqiya, all courts have continued working, but the prosecution has begun a partial strike.

Courts and prosecution offices in the Delta governorate of Qalioubiya went on strike Saturday.

Posted by: Fred || 11/26/2012 00:00 || Comments || Link || E-Mail|| [10795 views] Top|| File under: Arab Spring
Egyptian state TV channels abruptly cease transmission
[Al Ahram] A handful of Egyptian state television


... and if you can't believe state television who can you believe?


channels -- including Channel 1, Egyptian Satellite TV and some Nile TV channels -- abruptly vanished from the airwaves on Sunday evening.

While the channels eventually resumed terrestrial transmissions, satellite transmissions had yet to be restored as of 7:45pm local time.


Has someone neglected to pay this month's bill?

Salah Hamza, managing director of NileSat, the satellite television platform that carries the channels, said: "The connection was broken by sources outside Egypt; investigations are ongoing to determine the source [of the disconnection]."
Hamza said Channel 1 and Egyptian Satellite TV had been set to a new frequency in order to resume broadcasting, while Nile TV channels, too, were in the process of being set to new frequencies.

Ali Abdel-Rahman, head of Nile TV channels, told Al-Ahram's Arabic-language news website that "no one knows the reason for the technical problem until now now."

Abdel-Rahman went on to stress that Ismail El-Shishtawy, head of the Egyptian Radio and Television Union, was working to resolve the problem with NileSat management.

Posted by: Fred || 11/26/2012 00:00 || Comments || Link || E-Mail|| [10797 views] Top|| File under: Arab Spring
Thousands of anti-Morsi protesters camp in Tahrir
[Al Ahram] Thousands of protesters are still camping out in Tahrir square to protest president Mohamed Mori's controversial decree, with some engaging in consistent

festivities

with police forces.

"There are around 10,000 protesters in Tahrir now. They are chanting against the

Moslem Brüderbund

and are calling for the cancellation of the president's newly-issued constitutional declaration," Ahmed Nour, one of the spokesmen of the Revolutionary Socialists, told Ahram Online.

"There are around 30 tents in Tahrir square, five more than yesterday. Sometimes minor

festivities

occur between the protesters and other people who they suspect of belonging to the

Moslem Brüderbund

."

The

festivities

between demonstrators and police are now taking place in Simone Bolivar square near the famous Omar Makram mosque, Nour added.

Demonstrators

erupted into the streets

after Morsi issued a highly-controversial constitutional declaration which shields his decisions from legal challenges and protects the upper house of parliament and the constituent assembly from dissolution.

Posted by: Fred || 11/26/2012 00:00 || Comments || Link || E-Mail|| [10794 views] Top|| File under: Arab Spring
Brotherhood supporters, foes clash in Tanta over Morsi decree
[Al Ahram] Clashes broke out between supporters and opponents of the

Moslem Brüderbund

in the large Delta town of Tanta, Ghariba governorate, in the late hours of Sunday as violence over president Mohamed Morsi's decree escalated.

According to Ahram's Arabic-language news website, anti-Brotherhood protesters have hurled Molotov cocktails at the headquarters of the Islamist group's Freedom and Justice Party (FJP).

Both sides then engaged in a fistfight that has reportedly left 15 protesters injured.

A 15-year-old Brotherhood member was killed in the Nile Delta city of Damanhour earlier in the day in similar

festivities

.

Posted by: Fred || 11/26/2012 00:00 || Comments || Link || E-Mail|| [10794 views] Top|| File under: Arab Spring
Arabia
Sniper scopes seized at Hodeida Port
[Yemen Post] The Yemeni authorities seized on Saturday at Hodeida Port a cargo of sniper scopes imported from China.

Director of Hodeida Port Salem Ben Boraik told the state news agency, Saba, the authorities could identify that there were nine packages filled with sniper scopes inside a cargo of child diapers.

The seizure of the scopes came amid fears that some Yemeni groups and factions prepare to wars and retaliate against political foes.

Yemeni groups accuse each others of seeking to inflame conflicts and break down the GCC-crafted power transfer deal.

Yemeni officials and political parties accuse Iran of supporting some Yemeni groups with weapons and funds, but there was no formal investigations that approve that claims.

Yemen's custom authorities seized earlier of November a container loaded with pistols cargo at Aden port's free zone.

Security sources affirmed that a cargo of small pistols was hidden inside packages of biscuits, pointing out that the investigations are ongoing to identify the involved persons.

The discovery of this cargo came after the government embarked on a campaign a against weapon carrying in major cities.

According to state sources, the authorities seized about 75,000 pieces of arms across Yemen during the first half of 2012.

The Interior Ministry sought to pass a law that organizes the possession of arm carrying, but it was faced with many obstructions.

Though Yemenis live on less than two dollars a day, Yemen has the second most heavily armed population in the world, unofficial statistics say.


Posted by: Fred || 11/26/2012 00:00 || Comments || Link || E-Mail|| [10795 views] Top|| File under:
Caribbean-Latin America
Badanov's Buzzkill Bulletin

For a map, click here
By Chris Covert
Rantburg.com

Mexican Army units since November 14th have seized 2,082.8 kilograms of marijuana, 5.8 kilograms of poppy seed and 2.1 kilograms of opium gum, according to official Mexican government news sources.



An army unit with the Mexican 7th Military Zone rescued a kidnapping victim in Nuevo Leon state November 14th.  The military unit was on patrol in Juarez municipality when the rescue took place.  Three unidentified suspects were detained at the scene.  Soldiers also secured one rifle, 19 weapons magazines, 446 rounds of ammunition and one vehicle.


Mexican Army units with the 22nd Military Zone dismantled a number of communications nodes in Guerrero and Mexico state November 14th.  Communication nodes were located in Tlatlaya municipality in Mexico state and Arcelia municipality in Guerrero state.  Soldiers seized 17 radios, five RF amplifiers, two radio frequency detection equipment, one transmission console, six antennas, two solar panels, one electrical generator, computer equipment and documents.


An army unit with the Mexican 26th Military Zone secured weapons in a raid in Veracruz state November 14th.  The unit was on patrol in Misantla municipality when soldiers detained one unidentified individual.  Seized contraband included six rifles, 42 weapons magazines, 700 rounds of ammunition and one motorcycle.


A Mexican Army unit with the 26th Military Zone exchanged gunfire with armed suspects  in Veracruz state November 15th.  The military unit was on patrol in Xalapa city when it came under small arms fire.  Three armed suspects died when soldiers returned fire.  Soldiers also secured three rifles, weapons and ammunition, four grenades and one vehicle.


An army unit with the Mexican 10th Military Zone seized quantities of drugs in Durango state November 15th.  The military unit was on patrol when soldiers discovered and secured 5.8 kilograms of poppy seed, 2.1 kilograms of opium gum, two handguns, three weapons chargers, six rounds of ammunition and an ATV.


A Mexican Army unit with the 2nd Military Zone seized a quantity of marijuana in Baja California state November 15th.  The unit was on patrol in Santa Catarina municipality when it rolled upon an abandoned vehicle with 437.7 kilograms of marijuana in 49 packages. Soldiers also found a road nearby which could be used as a landing strip for fixed wing aircraft.  The landing strip was destroyed by soldiers.


An army unit with the 2nd Military Zone secured a quantity of marijuana in Baja California state November 15th.  The drug find was made in Santa Catarina municipality near ejido Benito Juarez where soldiers seized 44 packages of marijuana totalling 370 kilograms.  Separately, a Mexican Army unit destroyed a landing strip for fixed wing aircraft in Ejido Heroes de la Independencia.


A Mexican Army unit with the 7th Military Zone exchanged gunfire with armed suspects in Tamaulipas state November 15th.  The shootout took place in Prados de Oriente residential division in Reynosa municipality where armed suspects fired on the military unit. Army return fire killed three suspects.  Soldiers also secured in the aftermath three rifles, weapons magazines and ammunition and one armor plated vehicle.


An army unit with the 25th Military Zone seized a quantity of illegally obtained fuel in Puebla state Novmber 14th.  The seizure took place incidental to a traffic stop which took place near the village of San Marcos in Tehuacan municipality.  Soldiers secured 7,000 liters of gasoline.  One unidentified individual was detained at the scene.


A Mexican Army unit with the 13th Military Zone seized a quantity of marijuana in Nayarit state November 17th.  The unit was on patrol near the village of  Miravalles in Compostela municipality when it rolled upon two abandoned  vehicles with the drugs inside.  Soldiers seized 5.5 kilograms of marijuana, an undisclosed quantity of marijuana divided for personal use and retail sale, one rifle, two weapons magazines and 35 rounds of ammunition.


 An army unit with the 14th Military Zone seized more than one metric ton of marijuana in Aguascaliente state November 16th.  Soldiers of the unit were conducting searches at an army checkpoint in Cosio municipality when they searched a tractor trailer truck coming from Tecoman, Colima and bound for Reynosa, Tamaulipas, and found the drugs.  A total 1,255.6 kilograms of marijuana were secured. One unidentified individual was detained at the scene.


A Mexican Army unit with the 15th Military Zone exchanged gunfire with armed suspects in Jalisco state November 17th.  The military was on patrol when it came under small arms fire in Arandas municipality.  Army return gunfire killed three armed suspects. Soldiers also secured seven rifles, four handguns, 4,761 rounds of ammunition, 75  weapons magazines, 14 kilograms of marijuana and four vehicles.


Chris Covert writes Mexican Drug War and national political news for Rantburg.com
Posted by: badanov || 11/26/2012 00:00 || Comments || Link || E-Mail|| [10795 views] Top|| File under:
12 die in Chihuahua state

For a map, click here. For a map of Chihuahua state, click here

By Chris Covert
Rantburg.com

A total of eight individuals were found tortured and shot to death in southern Chihuahua state Saturday morning, according to Mexican news accounts.

The find took place near a road between Delicias municipality and Satevo municipality, which is Chihuahua state highway 24 near the intersection with Mexican Federal Highway 45. The location was described as near the break to the dam at Las Virgenes lake, near rancho San Miguel, or about at the 46 kilometer mark.

The victims, seven from Ciudad Jiminez and one the Hidalgo de Parral, were identified as Luis Gerardo Baca Ortega, Justin Alejandro Carrazco Vasquez, Jose Angel Morales Alferes, Fernando Campos Rodriguez, Edgar Ulises Moreno Peña, Jose Carlos Medina Padilla, Edgar Armando Sanchez Delgado and Ventura Ismael Guevara Rodriguez.

The victims were found half naked, tortured and shot in the head.

According to a news item posted on the website of El Diario de Juarez news daily, several armed suspects riding in an eight vehicle convoy kidnapped three of the victims in Jiminez municipality and two more in Valle de Allende. However, Milenio reported that six were kidnapped from Parral.

Sinaloa cartel usually operates in southern Chihuahua state.

According to a news item posted on the website of Proceso news weekly, two more individuals were killed Saturday in Chihuahua state.

A man was shot to death in Delicias, Chihuahua. An unidentified spokesman for the Chihuahua state Fiscalia General del Estado (FGE) identified the victim as Heriberto Ortiz Leyva, 28. Ortiz Leyva was found in El Refugio residential division on Delicias city. The report also said Ortiz Leyva's parents were murdered two weeks before.


An unidentified man was found beheaded near Casas Grandes in far western Chihuahua state. The victim was found by local residents in a vacant lot near Kilometer 27 of the Mexico Federal Highway 10. The corpse had been eaten by animals.


Milenio news daily reported in a Sunday morning dispatch a municipal police agent was shot to death in Meoqui municipality.


Milenio also reported in the same dispatch another unidentified individual was found dead in San Francisco de Conchos municipality.

Chris Covert writes Mexican Drug War and national political news for Rantburg.com
Posted by: badanov || 11/26/2012 00:00 || Comments || Link || E-Mail|| [10796 views] Top|| File under:
India-Pakistan
Prayer leader shot dead in Swat
[Dawn] Unidentified

gunnies

rubbed out

a prayer leader in Fatehpur area of Khwazakhela tehsil in Swat

...a valley and an administrative district in the Khyber Pakhtunkhwa Province of Pakistain, located 99 mi from Islamabad. It is inhabited mostly by Pashto speakers. The place has gone steadily downhill since the days when Babe Ruth was the Sultan of Swat...
district on the night between Friday and Saturday.

Local sources said that the victim, Maulvi Ahmad Hussain, was going home from the mosque after Isha prayers when the

gunnies

ambushed him. He was killed on the spot.

The relatives of

the dear departed

said that his family had no enmity with anyone in the area. The Khwazakhela

cop shoppe

started the paperwork but haven't done much else

against unidentified persons.

Also, six persons

were maimed

when two cars collided in Rahimabad locality of Mingora on Saturday. The injured were shifted to Saidu Sharif Hospital.

In Beautiful Downtown Peshawar


...capital of Khyber Pakhtunkhwa (formerly known as the North-West Frontier Province), administrative and economic hub for the Federally Administered Tribal Areas of Pakistan. Peshawar is situated near the eastern end of the Khyber Pass, convenient to the Pak-Afghan border. Peshawar has evolved into one of Pakistan's most ethnically and linguistically diverse cities, which means lots of gunfire.


, suspected

faceless myrmidons

attacked a police van in Mathra on the outskirts of provincial metropolis and injured a policeman on Saturday evening.

An official of Mathra

cop shoppe

said the law enforcers were patrolling the area when

gunnies

opened indiscriminate firing on them near Akakhel Bus Stop on Warsak Road."Inspector Khushdil Khan sustained bullet wounds and the van was damaged in the attack. The rest of the

coppers

remained unhurt," the official said.

He said that a search operation against the accused was launched in the area but so far no one was placed in long-term storage
Book 'im, Mahmoud!
Posted by: Fred || 11/26/2012 00:00 || Comments || Link || E-Mail|| [10797 views] Top|| File under: TTP
Terror attack bid foiled in Karachi: police
[Dawn] Bloody Karachi


...formerly the capital of Pakistain, now merely its most important port and financial center. It may be the largest city in the world, with a population of 18 million, most of whom hate each other and many of whom are armed and dangerous...


Police claim to have thwarted a terror bid by recovering a large quantity of

kaboom

and arms in the city's Manghopir area, DawnNews reported.

According to the police, a raid was conducted in Manghopir after an anonymous tip-off was received. During the raid, police searched a car in the area in which they found

kaboom

.

IG Sindh Fayaz Laghari told a

presser

that during the raid a terrorist had also been killed and two suicide jackets had been recovered.

Laghari said that the

snuffies

were planning to join the Muharram procession as mourners and then would have carried out the attack in the middle of the crowd.

He said that the placed in durance vile
... anything you say can and will be used against you, whether you say it or not...


snuffies

were being investigated and preliminary investigations indicated that the group to which they belong may also have been responsible for the Abbas Town bombing.

Posted by: Fred || 11/26/2012 00:00 || Comments || Link || E-Mail|| [10794 views] Top|| File under: TTP
As worshippers gather, Pakistani city endures second deadly blast in two days
[CNN] For the second time in two days, a deadly blast shook a northwest Pak city as worshippers marked the sacred holiday of Ashura.

The

kaboom

occurred near a Shiite

Mohammedan

procession in Dera Ismail Khan


... the Pearl of Pashtunistan ...


. The bomb was planted inside a bicycle repair shop, killing five people and injuring more than 70 others, said Mian Iftikahr Hussain, the provincial information minister.

A

front man

for the Pak Taliban said the group was behind Sunday's bombing on the procession and warned of more attacks.

A day earlier, the Pak Taliban

grabbed credit

for a blast that killed seven people, including three children, during a Shiite religious procession in the same city Saturday.

That bomb was planted in a garbage container and went kaboom! as the last section of the procession, in which children were following adults, was passing by, police

front man

Khalid Sohail said.

Eighteen people, including five children and two police officials, were

maimed

in Saturday's attack.

The

front man

for the Pak Taliban, Ihsanullah Ihsan, said the group would continue "its mission" and attack Shiite Ashura processions across Pakistain.

Pakistain has been on high alert because of the two-day holiday of Ashura, in which believers mourn the death of a key imam from the 7th century. The government increased security for the Ashura observance.
Posted by: Fred || 11/26/2012 00:00 || Comments || Link || E-Mail|| [10794 views] Top|| File under: TTP
Pillion riding banned in Pindi
[Dawn] The City District Government, Rawalpindi (CDGR) has imposed Section 144, prohibiting

riding double

in the district till Muharram 10.

The notification issued by Rawalpindi Administrator Saqib Zafar did not mention the relaxation for patients, elderly people, women, children and journalists.

However,


a person who gets all wrapped up in himself makes a mighty small package...


the provinces of Sindh, Khyber-Pakhtunkhwa


... formerly NWFP, still Terrorism Central...


and Balochistan



...the Pak province bordering Kandahar and Uruzgun provinces in Afghanistan and Sistan Baluchistan in Iran. Its native Baloch propulation is being displaced by Pashtuns and Punjabis and they aren't happy about it...


have excluded elderly people, women, children and newsmen from the ban.

The notification said that the order shall become effective immediately and will remain in force till Muharram 10.

It had also warned that action would be taken against violators under section 188 of PPC.

Meanwhile,


...back at the pond, the radioactive tadpoles grown into frogs. Really big frogs, in fact...


the Taxila administration also imposed a ban on

riding double

and

waving guns

in the limits of Taxila and Wah Cantt till 10th of Muharram-ul-Haram.

Official sources said local administration issued two separate notifications to this effect.

Posted by: Fred || 11/26/2012 00:00 || Comments || Link || E-Mail|| [10795 views] Top|| File under: Govt of Pakistan
Israel-Palestine-Jordan
Israel accuses Palestinian of spying for Hezbollah
[Al Ahram] Israel's Shin Bet internal security agency says a Paleostinian man has been charged with relaying information to Hezbollah guerrillas in

Leb

about sensitive government sites, including parliament.

It identified the suspect as Azzam Mashahara, a resident of east Jerusalem, which Israel captured in 1967.

Paleostinian residents of east Jerusalem, unlike Paleostinians from the West Bank or

Gazoo

Strip, have Israeli identity cards that allow them to travel freely within Israel.
Posted by: Fred || 11/26/2012 00:00 || Comments || Link || E-Mail|| [10794 views] Top|| File under: Hezbollah
Jordan charges 3 opposition activists with 'incitement'
[Al Ahram] A Jordanian court on Sunday charged three members of the main opposition party -- the

Moslem Brüderbund

's political wing -- with incitement against the government during recent protests, a judicial source said.
The Islamic Action Front


...Jordan's branch of the Moslem Brüderbund...


in response called for the immediate release of all prisoners incarcerated
Drop the heater, Studs, or you're hist'try!
in connection with the protests.

The three suspects, charged by the kingdom's state security court with "incitement to oppose the regime," will be kept

in jug

for 15 days pending three separate cases, the source told AFP.

There are now 107 people awaiting trial in connection with a spate of recent protests sparked by fuel price hikes, including one woman, according to the same source.

Senior party official Ali Abu al-Sukar called for the "immediate release of all prisoners."

"Arrests will not scare Islamist and popular movements," which will continue to demonstrate to "reform the regime," he said in a statement.

Posted by: Fred || 11/26/2012 00:00 || Comments || Link || E-Mail|| [10795 views] Top|| File under: Arab Spring
Southeast Asia
School director seriously wounded in southern Thailand
The director of a school in Pattani province was shot and seriously injured on Thursday afternoon.

Nanthana Kaewchan, director of Ban Tha Kam Sam School, was traveling in her car when attacked by two men on a motorcycle at about 3:15 p.m. The pillion rider shot at her with an M16 rifle. Mrs Nanthana was seriously injured and admitted to the hospital.

Three arrested in Narathiwat raids

Combined security forces yesterday raided five locations in Narathiwat province suspected of being used by terrorists insurgents to plan a violent attack in the province. Officials arrested three suspects and seized a large quantity of explosives and bomb-making materials.

Around 100 soldiers, police and bomb-disposal officers launched the raids after receiving a tip from local residents in Rusoh district that the sites were being used by terrorists insurgents from Runda Kumpulan Kecil.

At one of the five locations, on a rubber plantation, they seized a home-made bomb in a steel box weighing 11 kilograms, along with 15 other light home-made bombs suitable for throwing. They also seized a gas cylinder, fertiliser, gasoline, nine batteries, electric wires and car paint. Tests revealed fingerprints from additional suspects on those bombs and materials. Police think the bombs and materials belonged to terrorists insurgents involved in a violent attack on a train in the region on November 18.

In related news, Pattani Governor Pramuk Lamun laid 12 royal wreaths on behalf of HM the King and other Royal Family members for Nanthana Kaeojan, 51, a school director who was gunned down by terrorists insurgents in Pattani province on Thursday.

The Federation of Teachers in the Three Southern Border Provinces yesterday held a meeting to discuss security for teachers following Nanthana's death. They agreed to meet with security agencies, governors and religious leaders to discuss the safety measures.
Posted by: ryuge || 11/26/2012 00:00 || Comments || Link || E-Mail|| [10795 views] Top|| File under: Thai Insurgency
Syria-Lebanon-Iran
Syrian Rebels Claim Capture of Helicopter Base Near Damascus
[Blogs.VOANews] Syrian rebels say they have captured a government helicopter base near Damascus


...Capital of the last overtly fascist regime in the world...


as they try to close in on
Hereditary President-for-Life Bashir Pencilneck al-Assad's


Scourge of Qusayr...


seat of power in the capital.

A video released by Syrian activists on Sunday appears to show anti-Assad rebels roaming around the Marj al-Sultan air base, about 15 kilometers east of Damascus, after they launched an assault the previous day. The

Britannia

-based Syrian Observatory for Human Rights said the rebels killed at least eight soldiers and destroyed two helicopters at the base, while at least 15 rebel fighters also were killed.

Activists say Syrian opposition forces trying to end President Assad's autocratic rule have been gradually expanding their territory around Damascus, despite being heavily outgunned by government forces who remain entrenched in the capital.

In other developments Sunday, the Observatory said rebels seized a training base of a pro-Assad Paleostinian

beturbanned goon

faction near Damascus. The Popular Front for the Liberation of Paleostine


Probably the PFLP-GC, rather than the plain vanilla PFLP, which is a separate organization and is actually based in Paleostine.


condemned the attack on its base, which it said has been used to train thousands of Paleostinians to fight Israel in the past 30 years.

Elsewhere, the Observatory said a

kaboom

on a bus killed at least five people in southern Syria.
Posted by: Fred || 11/26/2012 00:00 || Comments || Link || E-Mail|| [10811 views] Top|| File under: Govt of Syria
Rebels seize 'large part' of army airport near Damascus
[Al Ahram] Syrian rebels seized a "large part" of a military airport near the capital on Sunday as troops shelled the outskirts of Damascus


...Capital of the last remaining Baathist regime in the world...


province, a watchdog and activists said.

The Syrian Observatory for Human Rights said that 31 rebels and 16 soldiers in and around Damascus were among 94 people killed in violence across the country on Saturday.

Rebels took a "large part" of the military airport of Marj al-Sultan, 15 kilometres (nine miles) east of Damascus, and destroyed two helicopters, according to the

Britannia

-based Observatory.

A video posted on the Internet by activists appeared to show one wrecked helicopter, while a rebel shoots rockets at the airport, gripped by several fires.

The Syrian Revolution General Commission and Local Coordination Committees, two major networks of activists on the ground, meanwhile, reported shelling of several areas near Damascus.

Helicopter gunships pounded Zamalka town, northeast of Damascus, as rebels clashed with troops in nearby Harasta, said the Observatory, which relies on a network of activists, lawyers and medics in civilian and military hospitals.

The opposition fighters have set up rear bases in orchards surrounding the capital, where they had made advances during the summer but have since been driven out.

In the southern province of Daraa,

hard boyz

temporarily took control of a military outpost on the border with Jordan overnight, the Observatory said.

In the north, rebels pressed on with an offensive against troops stationed at the strategic Tishrin dam, which straddles the Euphrates river and connects the provinces of Aleppo


...For centuries, Aleppo was Greater Syria's largest city and the Ottoman Empire's third, after Constantinople and Cairo. Although relatively close to Damascus in distance, Aleppans regard Damascenes as country cousins...


and Raqa.

The rebels, according to a local resident, have been closing in on the area for the past week.

Opposition fighters already control one of the main routes to Raqa and the dam would give them a second passage, connecting a wide expanse of territory between the two provinces, both of which border Turkey.

Posted by: Fred || 11/26/2012 00:00 || Comments || Link || E-Mail|| [10795 views] Top|| File under: Govt of Syria
Who's in the News
28
[untagged]
10
Arab Spring
4
al-Shabaab
3
TTP
2
Govt of Pakistan
2
Govt of Syria
2
Hamas
1
Hezbollah
1
Govt of Iran
1
Thai Insurgency
1
al-Qaeda in Arabia
1
Taliban
Bookmark
E-Mail Me
The Classics
The O Club
Rantburg Store
The Bloids
The Never-ending Story
Thugburg
Gulf War I
The Way We Were
Bio
Merry-Go-Blog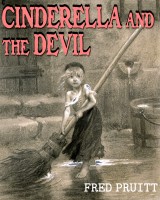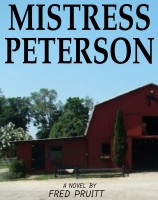 On Sale now!


A multi-volume chronology and reference guide set detailing three years of the Mexican Drug War between 2010 and 2012.

Rantburg.com and borderlandbeat.com correspondent and author Chris Covert presents his first non-fiction work detailing the drug and gang related violence in Mexico.

Chris gives us Mexican press dispatches of drug and gang war violence over three years, presented in a multi volume set intended to chronicle the death, violence and mayhem which has dominated Mexico for six years.
Click here for more information


Meet the Mods
In no particular order...


Steve White
Seafarious
tu3031
badanov
sherry
ryuge
GolfBravoUSMC
Bright Pebbles
trailing wife
Gloria
Fred
Besoeker
Glenmore
Frank G
3dc
Skidmark



Better than the average link...



Rantburg was assembled from recycled algorithms in the United States of America. No trees were destroyed in the production of this weblog. We did hurt some, though. Sorry.
3.225.221.130

Help keep the Burg running! Paypal: