-War on Police-
Wayne State University police officer dies after being shot in head
[WASHINGTONPOST] A Wayne State University police officer has died after being shot in the head while patrolling an area near the bankrupt, increasingly impoverished, reliably Democrat, Detroit
... ruled by Democrats since 1962. A city whose Golden Age included the Purple Gang...
campus, police said Wednesday.

Following an hours-long manhunt, police tossed in the clink
Yez got nuttin' on me, coppers! Nuttin'!
a person of interest and took him into custody, Detroit Police Chief James Craig told

news hound

s in a news conference.

The officer, 29-year-old Collin Rose, was investigating complaints of thefts from vehicles Tuesday when he stopped a man on a bicycle, Craig said. Responding to the scene as backup, a second officer found Rose on the ground, suffering from at least one serious gunshot wound, the Detroit Free Press reported. The officer was not shot with his own gun, and police were still searching for the weapon used, the

News Agency that Dare Not be Named

reported.

Rose was taken to a hospital, where he was recovering from surgery Tuesday night, Wayne State University President M. Roy Wilson said, according to the

News Agency that Dare Not be Named

. The officer was with family members and was not "totally out of the woods," Wilson said.

However,


there's no worse danger than telling a mother her baby is ugly...


the university announced Rose's death in a news release Wednesday evening. Detroit police Sgt. Michael Woody confirmed that Rose died about 5:45 p.m., according to the AP.

Authorities had not determined a motive for the shooting, "whether it was an ambush or something different," Wilson said, according to the AP.

According to witnesses, the suspect frequents the area where the incident took place, in the Woodbridge area of Detroit, Craig said. When Rose stopped him, at about 6:45 p.m., he was riding a blue mountain bike, which was later found at the scene of the shooting, several blocks southwest of the Wayne State campus.

The manager of an apartment complex nearby told the Detroit Free Press she witnessed the shooting. The woman, Betty Evans, said she argued with a man on a bicycle, and when he wouldn't leave the area, she called 911. She saw an officer arrive to confront the man.

"The officer was trying to get his hands behind his back," Evans said. "We heard a shot and the officer went down, and we heard two more shots."

Police began what they described as a massive manhunt, which included air searches with the help of state police, Detroit police and a number of other agencies, Craig said.

In statements on social media and on the university website, police told the public they were searching for an African American man in his 40s with a full beard, wearing a white T-shirt with white and black lettering, a skull cap and a brown jacket.

Wayne State, located in the heart of Detroit, has more than 27,000 students, employs more than 50 officers and requires all officers to have a bachelor's degree, according to the university website. Rose was the first officer from the department to be fatally shot, Wayne State University Police Chief Anthony Holt said.

Rose, a canine officer, was a five-year veteran of the Wayne State University police department and was described by Holt as an "excellent," "proactive" canine officer -- one of the best in Detroit, he said.

Rose frequently visited schools to talk to students, gave demonstrations with his canine, and reached out to the families of slain officers, attending funerals of

coppers

across the country, Holt said.

According to the university's website, Rose served as the handler and partner of a canine named in honor of a slain Detroit police officer, Patrick Hill, who was shot and killed in the line of duty in October 2013. A photo on the website shows Rose posing with the dog, named Wolverine in memory of Hill's affectionate nickname.
Posted by: Fred || 11/24/2016 00:00 || Comments || Link || E-Mail|| [816 views] Top|| File under:
Chants at an Anti-Police Rally: 'What's Better Than 14 Dead Cops? 15 Dead Cops!'
[PJMEDIA] This is pretty definitive proof that the the Black Lives Matter and anti-Trump movements are anti-police. And it's one thing to not like our men and women in blue, but these protesters, in Austin, Texas, were actually calling for the killing of police officers. This is so beyond offensive, and is not how our system should work.


Someone, or a group of someones need their arses severely beaten.
Posted by: Fred || 11/24/2016 00:00 || Comments || Link || E-Mail|| [610 views] Top|| File under:
Africa Horn
Shaboobs briefly captured town in Kenya
Heavily armed Fighters with the Al Qaeda-linked Al shabaab have attacked Haluqa, which is located in the outskirts of the border town of Garissa on Tuesday afternoon, according to local resident. Al Shabaab has claimed responsibility for the attack in northeast Kenya, saying its fighters have targeted Safaricom's building in Haluqa and detained several staff members who were taken to inside Somalia.

According to According to a report by pro-al shabaab media outlets, the militants have detonated grenade bombs at Safaricom's offices in Haluqa, and destroyed assets before abducting its employees.

Reports from Garissa country indicate that Kenyan Defense Forces (KDF) who are stationed outside Haluqa area did respond to the Al Shabaab attack.

Kenyan security officers have recently announced they had intensified security in the border areas, to prevent such cross-border attacks by the Somalia-based Al Shabaab militants.
Posted by: Steve White || 11/24/2016 00:00 || Comments || Link || E-Mail|| [392 views] Top|| File under: al-Shabaab
Shaboobs seize Gofgadud
Hundreds of gun-toting Al Shabaab fighters have retaken full control of the southern strategic town of Gofgadud, located some 35 north of Baidoa city after engaging deadly battle with Somali Govt troops.

The Al Qaeda-affiliated Al Shabaab militants moved in the district and seized the administrative headquarters and police station, where they hoisted their black banners, according to local residents.

At least 4 SNA soldiers are reportedly killed, and scores wounded in the warfare in Gofgadud, a town that has changed in hands between Al shabaab and Somali government troops backed by AMISOM in the past.
Posted by: Steve White || 11/24/2016 00:00 || Comments || Link || E-Mail|| [334 views] Top|| File under: al-Shabaab
Africa Subsaharan
Boki Haram Bagatelles
Six Soldiers Killed in Boko Haram Attack in Cameroon

[AnNahar] An attack by Nigeria's Boko Haram jihadists against a Lake Chad army base manned by an anti-insurgent regional force has left six Cameroonian soldiers dead, a military source said Tuesday. A civilian from a vigilante group working with security forces to combat Boko Haram incursions was also killed, another security source said.

"Boko Haram attacked a base of the Mixed Multinational Force on the island of Darak (on Lake Chad) at around 2200 (2100 GMT)" on Monday, said the source, who asked not to be named. He said six soldiers had been killed.

Boko Haram frequently travel around the many islands of Lake Chad, which borders northeast Nigeria, the far north of Cameroon, Niger and Chad.

Leaders: Boko Haram besieging villages in Chibok area

[Ynet] Local leaders say Boko Haram fighters are overrunning villages near the northeast Nigerian town of Chibok, forcing hundreds more people to flee as they loot and burn the area where nearly 300 schoolgirls were kidnapped in 2014.

Chibok local government chairman Yaga Yarkawa says nine villages within 25 kilometers of Chibok town have been razed in two weeks. Civilian defense fighter Bulama Abogu says he doesn't know if anyone has been killed because people are too scared to investigate.

Their accounts, along with multiple suicide bombings in Maiduguri city and attacks on army outposts, raise doubts about military and government claims that the 7-year-old insurgency is nearly defeated. Instead, Nigeria's homegrown Islamic extremists have stepped up attacks as the rainy season draws to an end.

Up to 1 mln people cut off from aid by Boko Haram in Lake Chad: U.N.

[AlAhram] Up to a million people around West Africa's Lake Chad are cut off from humanitarian aid by Boko Haram despite a regional military offensive against the Islamist militants, a United Nations official said on Tuesday.

Boko Haram violence has uprooted more than 100,000 people across the swamplands of Lake Chad, where the borders of Chad, Cameroon, Niger and Nigeria meet, and disrupted the livelihoods of hundreds of thousands of others, according to aid agencies.

Security sources say a regional task force is wrestling back control of the lake - where Boko Haram controls part of the fishing industry in a labyrinth of waterways - with hundreds of militants having surrendered in the past month.

Yet many areas are impossible to reach amid the insecurity, said Toby Lanzer, U.N. humanitarian coordinator for the Sahel.
Posted by: trailing wife || 11/24/2016 00:00 || Comments || Link || E-Mail|| [361 views] Top|| File under: Boko Haram
Europe
Europe migrant colonist briefs
Wilders tells Netherlands hate speech trial 'I am no racist'

[DeutscheWelle] Dutch right wing populist politician Geert Wilders has denied racially insulting Moroccans and inciting racial hatred. At the end of his latest hate speech trial, he said the proceedings were "against freedom of speech.

Wilders, who leads the anti-immigration Freedom Party (PVV), remained unapologetic as his trial for alleged hate speech drew to a close on Wednesday. The 53-year-old, who had shunned the hearing until it reached its final few days, attended the high-security courthouse near Amsterdam's Schiphol, where he addressed the three-judge bench.

Wilders claimed prosecutors, who he referred to as "puppets," and opposition politicians of directing a "political process" against him.

"The court is being abused to settle a political score," Wilders told the bench.

Prosecutors last week pressed for the court to impose a 5,000 euro ($5,300) fine on Wilders, who has said he will close mosques, ban Muslim immigrants and take the Netherlands out of the European Union, if voted into power at a general election in March next year.

A verdict is set to be delivered by the court on December 9, with the hearing itself ending on Friday. Wilders was cleared of similar charges in 2011.

German court aquits seven members of Wuppertal's 'Shariah police'

[DeutscheWelle] A court in the western German city of Wuppertal has said that seven Islamists who formed a "shariah police" last year did not break any law. The men sparked outrage with their vigilante patrols in the city two years ago.

Amsterdam mayor rejects broadcasting mosque's call to prayer

[IsraelTimes] Wester Mosque, Holland's largest, asked that muezzin's call be sounded from 42-meter-high minaret. When the mosque was initially constructed in 2005, its leaders agreed that the call to prayer would not be amplified from its minaret, according to local media reports. But when Amsterdam Mayor Eberhard van der Laan visited the mosque last week, congregants requested that the call be projected from loudspeakers. The mayor rejected the request immediately.

Germany says some Syrians will not get full asylum

[Ynet] A German state court says authorities are entitled to grant Syrians a form of protection that falls short of full asylum, a decision that goes against rulings by several lower courts. Germany's government resumed closer checks of Syrians' claims this year after a large influx of newcomers in 2015, and decided that migrants granted "subsidiary protection," short of formal asylum, would not be allowed to bring relatives to join them for two years.

Some 94,000 Syrians have been granted that status. Many have sued successfully for more generous treatment. However, Schleswig-Holstein state's upper administrative court ruled Wednesday that Syrians who can not show that they were personally persecuted are not necessarily entitled to full asylum. It said there is no evidence that Syrian authorities automatically assume everyone who fled supports the opposition.

Migrants Unable to Leave Camp Due to Spread of Infectious Illness
23 Nov 2016
3,000 migrants living in a camp in Bulgaria are on lockdown after reports that serious infectious diseases have been recorded among the group.

Italy Report: 'More Immigrants = More Crime'
23 Nov 2016
There is a direct correlation between the number of immigrants entering the country and the rise in the crime rate, according to a report published Wednesday by the Italian daily, Il Giornale.

Austrian Population Grows Solely Due to New Migrants
23 Nov 2016
The population of Austria is scheduled to grow by over one per cent because of the mass migration of asylum seekers – the highest rate of growth seen in the country since the 1990's.

German Santa Sacked After Sharing Anti-Child Marriage Post Online
23 Nov 2016
A Christmas market Santa Claus was sacked in Germany after sharing a post from the hipster-right Identitarian movement which called for action against the increasing number of child marriages in the country.

1,400 Migrants Rescued by Italian Coastguard in One Day
22 Nov 2016
(REUTERS) – Some 1,400 boat migrants trying to cross the Mediterranean from North Africa to Europe have been rescued so far on Tuesday, Italy's coastguard said, after at least 11 overcrowded boats set out from Libya amid calm seas.

Swedish Govt: We Need to Build Whole New Cities to House Migrants
22 Nov 2016
A Green MP tasked with planning sustainable neighbourhoods in Sweden has said the government can build new cities to deal with an unprecedented demand for housing.

Italy Set to Break Yearly Immigration Record in 2016
22 Nov 2016
With more than 168,500 migrants landing on Italian shores since January and more pouring in every day, 2016 promises to break previous records for the number of migrants arriving on the peninsula.

Survey: France Ready To Embrace Populism
22 Nov 2016
A new survey has revealed a majority of voters support populist policies in France and elsewhere in Europe, but in Germany populism may have an uphill battle.

Hungary Prisoners Complete Part of New Anti-Migrant Fence
22 Nov 2016
Hungarian prisoners have finished building the first part of a second anti-migrant fence on Hungary's southern border with Serbia, state television reported on Monday.

Swedish Handball Federation Publishes Arabic Rule Book
21 Nov 2016
The Swedish Handball Federation is releasing a new pamphlet teaching Arabic migrants how to play the game in order to attract more migrants into a sport dominated by native Swedes.

AfD MEP Calls for Merkel to Be Investigated over Migrant Deaths


As Alinsky said, make 'em live up to their own standards.

21 Nov 2016
Alternative for Germany (AfD) MEP Beatrix von Storch has called for a "Merkel Investigation Committee" to be set up to probe the links between Angela Merkel's open door immigration policy and the thousands of migrants lost at sea in the Mediterranean this year alone.

Dutch Compromise over 'Bed, Bath and Bread' for Rejected Asylum Seekers Fails
21 Nov 2016
Year-long talks between the Dutch government and the country's cities over whether to provide food and shelter for rejected asylum-seekers broke down on Monday, likely delaying a resolution until after national elections in

Migrants Burn Down Hall: 'There's Not Enough Nutella and Gummibears!'
21 Nov 2016
Migrants burned a conference hall down, injuring 26 people and causing €10 million in damage, during Ramadan because they thought there wasn't enough chocolate and candy.

Leader of £7m people smuggling gang to be deported: Asylum seeker facing 20 years in Greek prison after judge orders he is extradited to stand trial
23/11/16
Palestinian Jamal Owda is accused of masterminding a gang which allegedly smuggled more than 50,000 Syrians into Europe in a £7million operation, which he ran from his asylum hostel in Liverpool

Migrant riots force border staff to flee Greek islands: Camps set on fire as inhabitants grow frustrated at being stopped from reaching the mainland
22/11/16
Belgium has repatriated asylum staff amid fears for their safety as chaos continues in islands including Chios. Migrants are frustrated that they are being stopped from continuing to Europe. In the latest chaos, a camp on the island of Chios was torched after migrants were accused by police of stealing fireworks and alcohol from shops. Theo Francken, Belgium's migration secretary, pictured, said it was no longer safe for his staff to help process asylum applications
Posted by: trailing wife || 11/24/2016 01:08 || Comments || Link || E-Mail|| [450 views] Top|| File under: Moslem Colonists
ISIS in Europe: 3 suspects released in two cases
Belgium frees suspected accomplice in Jewish museum attack

[IsraelTimes] Nacer Bendrer, who denies involvement in deadly 2014 shooting, released on 50,000-euro bond.

The Belgian authorities have freed on bail a Frenchman suspected of helping in the May 2014 attack at the Brussels Jewish Museum, which left four people dead, prosecutors said on Tuesday. Nacer Bendrer was released against a 50,000-euro bond, ordered to stay at his home in France and make himself available to investigators, the Belga news agency reported. A spokesman for Belgian federal prosecutors declined to comment when contacted by AFP.

Bendrer, arrested in December 2014 near the southern French city of Marseille, was sent to Belgium to face charges of "complicity in a terrorist attack." When he was detained, Bendrer was in possession of various weapons including an AK-47 style assault rifle similar to the one that Frenchman Mehdi Nemmouche is suspected of using to carry out the attack.

Bendrer denies any involvement.

On May 24, 2014 a gunman opened fire in the entrance hall of the museum in the center of the Belgian capital, killing two Israeli tourists, a French volunteer and a Belgian museum receptionist. Nemmouche, 31, had returned from Syria where he had been fighting with Islamist extremists, and now faces trial some time next year over the Jewish museum attack.

In September 2015 France extradited another suspect in the Jewish Museum attack — Mounir Atallah — to Belgium.

Two Suspects Freed in France Terror Plot Probe

[AnNahar] French authorities late Tuesday released two of the seven suspects arrested in police raids at the weekend which broke up a terror ring plotting an attack, a judicial source told AFP.

Police swooped on Saturday night in the in the eastern city of Strasbourg and Marseille in the south following an investigation by security services lasting more than eight months. They detained seven alleged plotters from France, Morocco and Afghanistan, foiling what Interior Minister Bernard Cazeneuve called "a long-planned terror attack on our soil."

Two of those held in Marseille were freed on Tuesday. They were suspected of having helped shelter a Moroccan identified as Hicham E., who is still in custody, thought to be the group's financer.

The four suspects held in Strasbourg, all French, aged between 35 and 37 and not previously known to the intelligence services, were still being questioned Tuesday. Two of them are suspected of travelling to Syria in 2015 before returning to Europe. Two handguns, an automatic pistol, a machine pistol and jihadist propaganda were all found during the raids.

Two Frenchmen linked to the group who are thought to have been in communication with a commander in Syria have been questioned and put behind bars, a probe source said.
PARIS -- French officials say that two suspects -- one a school employee -- arrested in an alleged attack plot on France apparently traveled briefly to Syria. Two officials close to the investigation said that two of the four people arrested in Strasbourg had traveled to Cyprus as if on a vacation, then apparently made a quick trip to Syria. One, identified as Yassine B., 38, worked in a Strasbourg school.

The officials spoke on condition of anonymity because they were not authorized to speak publicly on the case.
Posted by: trailing wife || 11/24/2016 01:08 || Comments || Link || E-Mail|| [420 views] Top|| File under: Islamic State
Home Front: WoT
Ohio man gets 20 years prison for Islamic State-linked attack plot
[FINANCIALEXPRESS] A southwest Ohio man who admitted to having plotted to execute a U.S. military base employee and then attack a local

cop shoppe

in support of Islamic State
...formerly ISIS or ISIL, depending on your preference. Before that al-Qaeda in Iraq, as shaped by Abu Musab Zarqawi. They're very devout, committing every atrocity they can find in the Koran and inventing a few more. They fling Allah around with every other sentence, but to hear the pols talk they're not really Moslems....
was sentenced on Wednesday to 20 years in prison, the U.S. Department of Justice said.

Munir Abdulkader, 22, from the Cincinnati suburb of West Chester, had pleaded guilty on March 24 to attempted murder of a government employee, attempted material support of a foreign terrorist organization and illegal firearm possession.

U.S. District Judge Michael Barrett in Cincinnati imposed the prison term, and ordered that Abdulkader remain under supervision for life. Prosecutors had sought a 25-year prison term. A federal public defender representing Abdulkader did not immediately respond to requests for comment.

Abdulkader, who became a U.S. citizen in 2006 and had been a student at Xavier University, had begun by July 2014 expressing support for the Islamic State on Twitter, including a desire for martyrdom, according to prosecutors.

The defendant also communicated electronically with Junaid Hussain, an Islamic State member who encouraged him to conduct a violent attack in the United States, prosecutors said.

Hussain was a British hacker who U.S. and European officials had regarded as a top computer expert for Islamic State in Syria and a supporter of "lone wolf" attacks, before he was killed in an August 2015 U.S.

dronezap

.

Prosecutors said Abdulkader planned to murder the military official at home, videotape the killing so it could be used in Islamic State propaganda, and then use firearms and Molotov cocktails to attack a

cop shoppe

in the Cincinnati area.

Abdulkader was nabbed
Drop the rosco, Muggsy, or you're one with the ages!
on May 21, 2015, the same day he acquired an AK-47 assault rifle, court papers show. The case is U.S. v. Abdulkader, U.S. District Court, Southern District of Ohio, No. 16-cr-00019.


West Chester is a lovely outer suburb of Cincinnati with an award winning public school system and all the amenities one moves to the suburbs to get, though it is still in the process of converting farmland to cul de sacs after 20 years. The population has the kind of diversity one would expect in New York City rather than the middle of the American Midwest. The Cincinnati Enquirer has more about our miscreant:

At the hearing in federal court, Munir Abdulkader, 22, apologized for supporting terrorism and for the specific plots.

"I don't know how I let myself get to that extent," said Abdulkader, who graduated from Lakota East High School and spent two years at Xavier University. He spoke confidently, sounding more like a college student than a would-be terrorist.

He also apologized to the family of the unnamed U.S. military veteran who Abdulkader's "handler" for the Islamic State terror group had identified and targeted.

"I apologize to the soldier and his family, if I caused them any sort of panic or fear," he said, standing at a lectern, wearing an orange-and-white-striped jail uniform.

Abdulkader's family is originally from Eritrea in eastern Africa. Officials have said he was born there and became a citizen in 2006, although his mother told an interviewer that Abdulkader was born in the United States and has never left the country. She said they moved to West Chester from New York City in 2009.
Munir Abdulkader was a student at Xavier University when, according to court documents, he began expressing support for the terror group ISIL and said he wanted to attain martyrdom.

On Twitter, he posted a training video and lamented that his cousin had died fighting for ISIL, the documents say. The Twitter posts began in 2014 and continued into 2015.

He became a citizen in 2006, when he was 11 years old, officials said.

When he graduated from Lakota East High School in 2013, his name was Munir Abdulkadir Mohammed. Officials did not explain why his name is different in court documents.
Posted by: Fred || 11/24/2016 00:00 || Comments || Link || E-Mail|| [416 views] Top|| File under: Islamic State
India-Pakistan
Army hits back with full force all along LoC; 15 Pakistanis killed; many injured
[Daily Excelsior] Fifteen Paks including six of their Army personnel were killed and scores of others injured as Indian troops hit back with full force on Pakistain army along Line of Control (LoC) at different places in Jammu and

Kashmire

following killing of three Army soldiers at Macchil sector yesterday, the body of one of whom was mutilated.

Eleven persons including six Army personnel, four BSF jawans and a civilian porter working with Army

were maimed

in Pakistain shelling and firing in Nowshera, Manjakote, Balakote, Mendhar and Gurez sectors during the day today while some cattle perished or

were maimed

. A number of houses were also damaged.

With massive counter offensive undertaken against Pakistain army today by the Indian side, Pakistain Director General of Military Operations (DGMO) Lt Gen Sahir Shamshad Mirza spoke to his Indian counterpart Lt Gen Ranbir Singh on hotline this afternoon and requested for DGMO level talks between the two countries to de-escalate tensions on the LoC.
Continued on Page 49
Posted by: Fred || 11/24/2016 00:00 || Comments || Link || E-Mail|| [496 views] Top|| File under: Govt of Pakistan
Terror suspect arrested with explosives
[DAWN] BAHAWALPUR: The CTD claimed to have placed in durance vile
Drop the gat, Rocky, or you're a dead 'un!
a terror suspect on Tuesday.

According to a CTD

front man

, a team raided a house near Bloody Karachi


...formerly the capital of Pakistain, now merely its most important port and financial center. It is among the largest cities in the world, with a population of 18 million, most of whom hate each other and many of whom are armed and dangerous...


Morr and arrested Muhammad Yaseen, a resident of Bhakkar. He was affiliated with the banned outfit Lashkar-e-Jhangvi


... a 'more violent' offshoot of Sipah-e-Sahaba Pakistain. LeJ's purpose in life is to murder anyone who's not of utmost religious purity, starting with Shiites but including Brelvis, Ahmadis, Christians, Jews, Buddhists, Rosicrucians, and just about anyone else you can think of. They are currently a wholly-owned subsidiary of al-Qaeda ...


(LJ).

The

front man

claimed the suspect was planning a terrorist activity at some Imambargah


...since Pakistain is very religiously correct, Shia Moslems can't call their houses of worship 'mosques,' which are reserved for Sunnis. It's not clear if imambargahs are used for explosives storage like mosques are...


in the city. On a tip-off, the CTD arrested him and recovered 1.7kg explosives, a detonator, ball bearings and other articles used in an improvised

bomb

from his possession. The suspect has been shifted to an unknown place for investigation.


Posted by: Fred || 11/24/2016 00:00 || Comments || Link || E-Mail|| [334 views] Top|| File under: Lashkar e-Jhangvi
Three security men killed in Peshawar blast
[DAWN] Three officials of the Frontier Constabulary (FC) were killed and seven others, including a policeman and a passerby, injured when a bomb hit a vehicle carrying personnel of the paramilitary force in a suburb of the city on Tuesday.

Medics at the Lady Reading Hospital (LRH) confirmed that 10 victims of the blast were brought to the hospital. Three of them had died before reaching the hospital and seven injured were admitted to it.

The incident took place in the Bashirabad area, about 5km from here. An official at the Faqirabad

cop shoppe

told Dawn that the blast, caused by an improvised

bomb

, occurred at around 10am and targeted a police truck transporting FC personnel to the Police Lines.

The FC personnel had been deputed with police as part of extra security measures in the city on the occasion of Chehlum of Imam Hussain, Senior Superinten­dent of Police (operations) Sajjad Khan said. The FC personnel were being shifted from the Faqirabad

cop shoppe

when the blast hit the truck they were travelling in.

"It was an isolated vehicle and not part of a convoy," SSP Khan said. Apparently, the FC personnel were the target of the attack.

He said that an IED weighing about a kilogramme had been used in the assault.

In a statement emailed to media organizations, Jamaatul Ahrar
...A Pak Taliban splinter group that split off from the Mullah Fazlullah faction because it wasn't violent enough...
spokesperson Ihsanullah Ihsan

grabbed credit

for the attack on behalf of the banned

krazed killer

outfit.

The statement said that a remote controlled device was used in the blast.

The slain soldiers were identified as Hanif Jamal, Khalid and Yasirullah, all residents of Malakand. Their funeral prayers were offered at the FC headquarters in Beautiful Downtown Peshawar


...capital of Khyber Pakhtunkhwa (formerly known as the North-West Frontier Province), administrative and economic hub for the Federally Administered Tribal Areas of Pakistan. Peshawar is situated near the eastern end of the Khyber Pass, convenient to the Pak-Afghan border. Peshawar has evolved into one of Pakistan's most ethnically and linguistically diverse cities, which means lots of gunfire.


after which their bodies were sent to their villages.

The Counter-Terrorism Department has registered an FIR and started investigation.

Awami National Party


founded by Abdul Wali Khan in 1986. Part of the PPP-led cabinet 2008-13. The ANP is considered left wing, advocating for secularism, democratic socialism, public sector government, and economic egalitarianism....


chief Asfandyar Wali Khan and the Pakistain

Moslem

League-N's

big shot

Amir Muqam, in separate statements, have condemned the attack.

The ANP leader said that

forces of Evil

were repeatedly targeting law enforcement agencies but "rulers are refusing to budge".

He said that the countries of the region had to cooperate with each other to overcome terrorism.

Mr Muqam said that a handful of

forces of Evil

were engaged in such activities and they would also be taken to the task.


Posted by: Fred || 11/24/2016 00:00 || Comments || Link || E-Mail|| [345 views] Top|| File under: TTP
Pakistani troops targeting Indian posts: ISPR
[DAWN] ISPR in a statement confirmed that Pak and Indian troops had exchanged fire across the LoC on Wednesday.

Indian forces were targeting the civilian population, ISPR said, adding that a civilian bus and ambulance were fired at.

"An intense exchange of fire is ongoing as Pak troops target Indian posts."

Earlier, ISPR said, "Indian resorted to unprovoked firing and shelling on LoC in Shahkot, Jura, Battal, Karela, Bagh , Bagsar, Hotspring sectors today."

Federal cabinet condemns 'unprovoked' Indian firing
The federal cabinet during a meeting in Islamabad today strongly condemned the 'unprovoked' Indian firing along the LoC and extended its condolences to the affected families, Radio Pakistain reported.

The latest incident of cross-border firing comes just a day after the Indian army claimed three of its soldiers were killed along the LoC and threatened Pak forces of retribution.

The Indian army also claimed that the body of one of the dead soldiers had been "mutilated."

The Foreign Office however rejected the claim, saying that the "reports are a fabrication and a blatant attempt to malign Pakistain".

'Situation critical along LoC'
AJK Legislative Assembly Speaker Shah Ghulam Qadir who has returned from Neelum valley said the situation was critical all along the LoC.

"I call upon the government of Pakistain to raise the unprovoked shelling of civilian populations as an issue in the UN Security Council to build pressure on India," he told journalists in Muzaffarabad.

He said since Neelum valley was highly vulnerable to Indian guns, "a great trial had begun for its nearly 250,000 residents."

He claimed that Indian troops were not even allowing transportation of injured persons to Muzaffarabad.

Passenger bus targeted in Lawat

[DAWN] "Indian troops hit a passenger coaster with small and big arms in the town of Lawat, killing nine passengers and injuring 11 others," said Jamil Mir, superintendent of police (SP) in Neelum Valley.

"Four bodies and all 11 injured persons have arrived in District Headquarters Hospital Athmuqam, but five bodies are still in the coaster," SP Mir said.

The coaster was on its way to Muzaffarabad. Lawat is located some 90 kilometres northeast of here in the upper belt of valley that straddles the restive Line of Control (LoC).

SP Mir said shelling in Neelum valley had begun at about 3:00am, but intensified in the morning. Officials from other areas had similar stories.

Cross-border firing a new normal


[DAWN] Tensions between Pakistain and India have been running high following an alleged 'surgical strike', unrest in

Kashmire

and the Uri army base attack in September.

Since then there have been repeated outbreaks of cross-border firing in

Kashmire

, with both sides reporting deaths and injuries including of civilians.

Indian Prime Minister Narendra Modi stepped up a drive to isolate Pakistain diplomatically after the Uri army base attack in which 19 Indian soldiers were killed. Hours after the attack occurred, Indian Home Minister Rajnath Singh termed Pakistain a 'terrorist state' and accused Pakistain of involvement.

The Uri attack occurred days before Prime Minister Nawaz Sharif


... served two non-consecutive terms as prime minister, heads the Pakistain Moslem League (Nawaz). Noted for his spectacular corruption, the 1998 Pak nuclear test, border war with India, and for being tossed by General Musharraf...


was set to address the United Nations


...a formerly good idea gone bad...


General Assembly regarding Indian human rights


...which are often intentionally defined so widely as to be meaningless...


violations in held

Kashmire

.

Following the attack, India claimed it had conducted a cross-border 'surgical strike' against 'launch pads of terror' in Azad Jammu and

Kashmire

-- a claim Pakistain has strongly rejected.

Pakistain maintains that India is attempting to divert the world's attention away from atrocities committed by government forces in India-held

Kashmire

.

Pakistain and India have, most recently, locked horns over

Kashmire

since Indian forces stepped up a crackdown against protesters after Hizbul Mujahideen commander Burhan Wani was killed by government forces in July.

3 Pakistan Army soldiers killed in exchange of fire with Indian troops near LoC

[DAWN] Three Pakistain Army soldiers were killed in an exchange of fire with Indian troops near the Line of Control (LoC) on Wednesday, Inter-Services Public Relations (ISPR) said.

"Three Pak soldiers valiantly embraced shahadat at the Line of Control while responding to Indian unprovoked firing," the ISPR said.

The army's media wing identified the soldiers as Captain Taimoor Ali Khan, Havaldar Mushtaq Hussain and Lance Naik Ghulam Hussain.

An ISPR statement also said that seven Indian soldiers confirmed dead in retaliatory fire. The ISPR added that the exchange of fire between Pak and Indian troops is ongoing.

"It may be mentioned here that in order to distract attention from the real issue of atrocities in India-held

Kashmire

by Indian troops, they are now targeting civilians population across the LoC towards the Pakistain side," the ISPR claimed.

Earlier today, Indian troops targeted a passenger bus near the LoC, killing nine people and injuring 11 others in Lawat.

In a separate incident of Indian shelling in Nakyal and Tatta Pani, one person was killed and seven others injured.

One killed, seven injured in Nakyal, Tatta Pani

[DAWN] In Nakyal, one person was killed and six others injured.

Sardar Zeeshan Nisar, assistant commissioner of Nakyal, in the southern Kotli district said, "Shelling in my area has started at about 8:40 am, and it has been indiscriminate."

The assistant commissioner said six people were injured, and one person who was earlier wounded had succumbed to his injuries.

"So far, four injured persons have been brought to a health facility," Nisar said earlier, "But I am afraid there may be more casualties, as shelling is ongoing."

Tatta Pani sector of district Kotli was also receiving shells. According to an official at the office of the deputy commissioner Kotli, one person was injured in the area.

Locals in Battal, Madarpur sectors of district Poonch said their areas were also hit by heavy shelling.

"There were unconfirmed reports about some people having been injured, but we are awaiting confirmation," a police official told Dawn from Madarpur.
Posted by: Fred || 11/24/2016 00:00 || Comments || Link || E-Mail|| [385 views] Top|| File under: Govt of Pakistan
Iraq
Iraqi airstrikes destroy two Islamic State bomb factories
[UPI] Iraq's Ministry of Defense said Arclight airstrikes destroyed two Islamic State
...formerly ISIS or ISIL, depending on your preference. Before that al-Qaeda in Iraq, as shaped by Abu Musab Zarqawi. They're very devout, committing every atrocity they can find in the Koran and inventing a few more. They fling Allah around with every other sentence, but to hear the pols talk they're not really Moslems....
explosive factories and killed dozens of

gunnies

east of djinn-infested Mosul
... the home of a particularly ferocious and hairy djinn...
The Islamic State, also known as

ISIS

,

ISIS

and ISIS, used the factory to make

boom-mobile

s.

"Today, army aviation conducted an Arclight airstrike on Wadi Akab area in the eastern coast of the city of Mosul," the Defense Ministry said in a statement Tuesday. "The aerial bombing resulted in the destruction of two explosives factories and killing of dozens of the ISIS members."

Iraqi security forces, aided by the Kurdish Peshmerga, Shiite militias and a U.S.-led international coalition, engaged in a ground offensive on Oct. 17 to capture Mosul -- Iraq's second-largest city -- away from Islamic State control.

In Mosul's al-Zahra neighborhood, Iraqi security forces fired gunshots into the air in order to disperse hundreds of civilians who rushed a food distribution point. One soldier was seen beating a woman who was attempting to acquire food, Rudaw reported.


Posted by: Fred || 11/24/2016 00:00 || Comments || Link || E-Mail|| [367 views] Top|| File under: Islamic State
Iraq forces cut off Islamic State-held Mosul from Syria
[DAWN] Forces battling the

Death Eater

Islamic State
...formerly ISIS or ISIL, depending on your preference. Before that al-Qaeda in Iraq, as shaped by Abu Musab Zarqawi. They're very devout, committing every atrocity they can find in the Koran and inventing a few more. They fling Allah around with every other sentence, but to hear the pols talk they're not really Moslems....
(IS) group in northern Iraq cut off the

Death Eater

s' last supply line from djinn-infested Mosul
... the home of a particularly ferocious and hairy djinn...
to Syria Wednesday, trapping them in the city for a bloody last stand.
Continued on Page 49
Posted by: Fred || 11/24/2016 00:00 || Comments || Link || E-Mail|| [482 views] Top|| File under: Islamic State
Israel-Palestine-Jordan
Palestinian killed while trying to stab guard at crossing — police
[IsraelTimes] A Paleostinian man armed with a knife was shot and killed by Israeli security forces as he attempted to stab a guard at a crossing outside Jerusalem Tuesday morning, police said.

The incident occurred at the Qalandiya Crossing north of Jerusalem, which links the capital to the Paleostinian refugee camp of the same name.

The attacker was declared dead of his wounds at the scene, a police spokesperson said. The Paleostinian Health Ministry identified the man as Jihad Mohammad Sa'id Khalil (48), from Beit Wazan, located west of Nablus.

According to police, the assailant walked toward guards manning an area meant for vehicular traffic. When asked for his ID, he drew a knife and "tussled" with a guard. He was then shot by responding forces.

"A Paleostinian terrorist armed with a knife attempted to stab a security guard. The security guard responded at the scene," a police spokesperson said in a statement.

The guard was not hurt.

A spate of stabbings by Paleostinian assailants a year ago has waned over the last six months, though sporadic attacks have persisted.

2 Palestinians arrested on suspicion of terrorism plans

[Ynet] IDF Border Patrol Spokesperson's Unit issued a staement, saying that soldiers tossed in the slammer
Please don't kill me!
two Palestnians at Tapuach Junction on wednesday, on suspicion of connection to terrorism.

The two were driving a vehicle in which 19,800 NIS were found, in addition to several cellular phones, which they are suspected to have been planning to use for funding and carrying out acts of terrorism. They were taken in for questioning.
Posted by: trailing wife || 11/24/2016 00:00 || Comments || Link || E-Mail|| [370 views] Top|| File under:
Science & Technology
UK's Bletchley Park to soon begin new cyber training mission
[Reuters] It was once the home of Britain's codebreakers during World War Two. Now more than 70 years later, Bletchley Park is preparing to host the UK's first national college of cyber education, with a first intake of students starting in September 2018.

Work is under way to revamp several derelict buildings on the site where mathematician Alan Turing cracked Nazi Germany's "unbreakable" Enigma code.

The new school for 16- to 18-year-olds, which will sit beside the historical attraction and the National Museum of Computing, will take 100 students in its first year. Forty percent of their curriculum will consist of cyber studies.

The plan for the school, which will be part publicly and part privately funded, was unveiled by Qufaro, which calls itself a not-for-profit body formed by cyber security experts, as part of an initiative to establish a UK national cyber security hub.

"Bletchley Park we felt was a natural home for a cyber security college because it's building on the innovation and the work that took place in the Second World War, bringing it up to date and making it relevant again," said Tim Reynolds, deputy chairman of the National Museum of Computing and a director of Qufaro.
Posted by: Besoeker || 11/24/2016 08:28 || Comments || Link || E-Mail|| [463 views] Top|| File under:
Syria-Lebanon-Iran
'Senior al-Qaida Leader' Killed in U.S. Strike in Syria
[AnNahar] A U.S.

dronezap

has killed a senior al-Qaeda leader in Syria who previously operated in Afghanistan, the Defense Department announced Tuesday.

The November 18 strike near Sarmada in northwestern Syria targeted Abu Afghan al-Masri, Pentagon press secretary Peter Cook said.

"He had ties to terrorist groups operating throughout Southwest Asia, including groups responsible for attacking U.S. and coalition forces in Afghanistan and those plotting to attack the West," Cook said.

Al-Masri was an Egyptian


... which is what al-Masri means. But we knew that. "Abu Afghan" means "father of Afghan," which is kind of an ugly name to hang on a kid...


who originally joined al-Qaeda in Afghanistan and later moved to its Syrian affiliate, Cook said.

The Pentagon did not immediately provide further information about Masri, only that he had a "

big shot

ship role" in al-Qaeda.

"This is someone who helped organize al-Qaeda activities," Cook said.

He "has been on our radar for some time."

A U.S.-led coalition is striking Islamic State
...formerly ISIS or ISIL, depending on your preference. Before that al-Qaeda in Iraq, as shaped by Abu Musab Zarqawi. They're very devout, committing every atrocity they can find in the Koran and inventing a few more. They fling Allah around with every other sentence, but to hear the pols talk they're not really Moslems....
group targets in Syria, but has also hit leaders from other groups including the al-Qaeda-linked Nusra Front, which has renamed itself Fatah al-Sham.

In October, the Pentagon said a U.S. air strike near Idlib had targeted a Nusra

big shot

, Ahmed Salama Mabrouk, an Egyptian also known by his nom de guerre Abu Faraj.
Posted by: trailing wife || 11/24/2016 00:00 || Comments || Link || E-Mail|| [318 views] Top|| File under: al-Nusra
Who's in the News
35
[untagged]
8
Govt of Pakistan
6
Islamic State
2
Moslem Colonists
2
Sublime Porte
2
al-Qaeda
2
al-Shabaab
2
Commies
1
TTP
1
al-Nusra
1
Boko Haram
1
Govt of Iran
1
Govt of Iraq
1
Govt of Pakistain Proxies
1
Hezbollah
1
Lashkar e-Jhangvi
Bookmark
E-Mail Me
The Classics
The O Club
Rantburg Store
The Bloids
The Never-ending Story
Thugburg
Gulf War I
The Way We Were
Bio
Merry-Go-Blog
Hair Through the Ages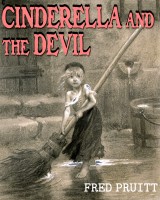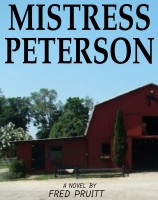 On Sale now!


A multi-volume chronology and reference guide set detailing three years of the Mexican Drug War between 2010 and 2012.

Rantburg.com and borderlandbeat.com correspondent and author Chris Covert presents his first non-fiction work detailing the drug and gang related violence in Mexico.

Chris gives us Mexican press dispatches of drug and gang war violence over three years, presented in a multi volume set intended to chronicle the death, violence and mayhem which has dominated Mexico for six years.
Click here for more information


Meet the Mods
In no particular order...


Steve White
Seafarious
Pappy
lotp
Scooter McGruder
john frum
tu3031
badanov
sherry
ryuge
GolfBravoUSMC
Bright Pebbles
trailing wife
Gloria
Fred
Besoeker
Glenmore
Frank G
3dc
Skidmark
Alaska Paul



Better than the average link...



Rantburg was assembled from recycled algorithms in the United States of America. No trees were destroyed in the production of this weblog. We did hurt some, though. Sorry.
18.232.125.29