Afghanistan
Herat District Deputy Spy Chief Shot Dead in Street
[Tolo News] The deputy chief of intelligence in western Herat


...a venerable old Persian-speaking city in western Afghanistan, populated mostly by Tadjiks, which is why it's not as blood-soaked as areas controlled by Pashtuns...


province's volatile Shindand district was

rubbed out

Thursday afternoon by unknown

gunnies

, officials told TOLOnews.

Tajuddin was about 200 metres from the Shindand National Directorate of Security office when unknown

gunnies

opened fire on him as they rode past on a
cycle of violence, Shindand district police chief Ghulam Sakhi Hussian said.

The incident occurred at around 4:00pm local time when Tajuddin was not on official duty, Hussian added.

No group including the Taliban has

grabbed credit

for the attack.

Posted by: Fred || 11/23/2012 00:00 || Comments || Link || E-Mail|| [10797 views] Top|| File under: Taliban
Africa Horn
State Department Says To Beat Feet in Yemen
The Department of State warns U.S. citizens of the high security threat level in Yemen due to terrorist activities and civil unrest. The Department urges U.S. citizens not to travel to Yemen.


No wonder Expedia was offering such a good deal.


U.S. citizens currently in Yemen should depart.


Presumably including our oilfield workers. One more vote cast for fracking in the US.


As staff levels at the embassy are restricted, our ability to assist U.S. citizens in an emergency remains limited and may be further constrained by the fluid security situation.


Translation: You saw what happened in Benghazi. If Champ ain't gonna back us up, we're sure as hell not coming for your sorry ass.


The security threat level in Yemen is extremely high. In September 2012, a mob attacked the U.S. Embassy compound.


It's that damn video again.


Demonstrations continue to take place in various parts of the country and may quickly escalate and turn violent. U.S. citizens are urged to avoid areas of demonstrations if possible, and to exercise caution if within the vicinity of a demonstration.
"It's all good, guys. I voted for Obama twice."
Terrorist organizations, including al-Qaida in the Arabian Peninsula (AQAP), continue to be active in Yemen. In addition, piracy


or, as we call it stateside, "income redistribution"


in the Red Sea, Gulf of Aden, and Indian Ocean is a security threat to maritime activities in the region.


On the other hand, rest assured that the US Navy has made great strides toward its primary mission of achieving gender and ethnic equality.
Posted by: Matt || 11/23/2012 14:09 || Comments || Link || E-Mail|| [10797 views] Top|| File under:
Suspected Al shabab fighters attack home of security official in Kismayo
[Shabelle] Suspected Heavy armed Al shabab assailants have on Wednesday night attacked the house of a senior Somali security official in the southern port city of Kismayo, some 500 Km (310 Miles) south of Mogadishu, reports said.

Abdullahi Qaldan, the official was home at the time of the attack and was reportedly escaped unhurt. Soldiers guarding the home of the officials engaged heavy

shootout

with attacking

beturbanned goons

and fended them off from the area, locals reported.

At least one combatant was killed and four others injured during the combat.

In the after of the skirmish, soldiers from Somali government and Ras Kamboni fighters have reached at the area and carried out sweep. No group has

grabbed credit

for the attack.

Attacks and blasts have been on the rise since the coalition forces from Somalia and Kenyan defence forces (KDF) rolled in the seaside town a month ago, after Al shabab abandoned the city.
Posted by: Fred || 11/23/2012 00:00 || Comments || Link || E-Mail|| [10796 views] Top|| File under: al-Shabaab
Security forces in Somalia's capital carry out operations
[Shabelle] Somali security officials say they have jugged
Yez got nuttin' on me, coppers! Nuttin'!
over twenty suspected Al shabab affiliates with their guns during a crackdown in Mogadishu on Thursday, November 22, 2012.

Khalif Ahmed Eric, chief of Somali security forces in Benadir region, told journalists in the capital that a tip-off has led the forces to the arrest of 20 Al shabab agents who have been hiding in Suqa-Holaha vicinity, north of Mogadishu.

Mr. Eric noted that the locked away
Yez got nuttin' on me, coppers! Nuttin'!
Al shabab members were seized in a dawn sweep in parts of northern Mogadishu, where insecurity acts reported over the past few weeks.

Witnesses said several fighters have been killed during armed

festivities

between the Government troops and Al shabab in the area on Wednesday night as locals were sleeping.

The move followed after the killings and attacks against civilians, media workers and government soldiers and officials happened in the capital.
Posted by: Fred || 11/23/2012 00:00 || Comments || Link || E-Mail|| [10796 views] Top|| File under: al-Shabaab
Sudan arrests ex-spy chief after foiled plot
Sudan tossed in the slammer
... anything you say can and will be used against you, whether you say it or not...
its former spy chief and other senior military and security officers on Thursday after foiling what officials said was a plot to incite chaos and target leaders in this oil-producing African state.

Witnesses told

Rooters

they saw army tanks and armored vehicles moving down a main street in the centre of Khartoum around midnight, but life in the city was normal during the day with shops in the centre bustling with customers.

Sudan's President Omar Hassan al-Bashir has kept up a 23-year hold on power, even as a series of uprisings troubled the country's poor border areas, including the conflict-torn region of Darfur.

But Sudan has been stuck in economic crisis since the south - the source of most of its known oil-reserves - declared independence last year under the terms of a peace deal.

High prices for food have added to widespread public anger over losing the south and have emboldened opposition activists to call for protests. Analysts say the crisis has also exacerbated divisions in the government and squeezed the patronage system they say Bashir has relied on.

Unrest over price rises and food and fuel shortages has preceded coups in Sudan in the past.

Salah Gosh, former head of Sudan's powerful intelligence and security agency, was arrested with 12 others on suspicion of "inciting chaos", "targeting" some leaders and spreading rumors about Bashir's health, the information minister told

news hound

s.

Bashir, 68, has undergone throat surgery twice since the summer. Officials insist he is in good health.
Posted by: Fred || 11/23/2012 00:00 || Comments || Link || E-Mail|| [10796 views] Top|| File under: Govt of Sudan
Africa North
Muslim Brotherhood offices torched against President Mohamed Morsi in Egypt
Protesters torched Muslim Brotherhood offices on Friday, state media said, as supporters and opponents of President Mohamed Morsi staged rival rallies across Egypt a day after he assumed sweeping powers.

The offices of the Freedom and Justice Party (FJP), the Muslim Brotherhood's political arm, were set ablaze in the canal cities of Ismailiya and Port Said, state television said.

An FJP official told AFP the party's office was also stormed in the Mediterranean city of Alexandria, where clashes broke out between rival demonstrators.

In Cairo, an array of liberal and secular groups, including activists at the forefront of the protest movement that forced veteran strongman Hosni Mubarak from power early last year, planned to march on Tahrir Square, Cairo's iconic protest hub, to demonstrate against the "new pharaoh".

Morsi's backers led by the powerful Muslim Brotherhood gathered outside the presidential palace in north Cairo in a show of support for his decision to temporarily place his decisions above judicial oversight.

"The people support the president's decisions," the crowd chanted.

Morsi was mulling an address to the nation defending his decision later in the day, aides said.

On Thursday, the president undercut a hostile judiciary that had been considering whether to scrap an Islamist-dominated panel drawing up a new constitution, stripping judges of the right to rule on the case or to challenge his decrees.

The decision effectively places the president above judicial oversight until a new constitution is ratified.
Morsi's opponents poured into Tahrir Square after the main weekly Muslim prayers.
Posted by: tipper || 11/23/2012 09:35 || Comments || Link || E-Mail|| [10796 views] Top|| File under:
Morsi makes himself supreme ruler of Egypt
CAIRO — With a constitutional assembly on the brink of collapse and protesters battling the police in the streets over the slow pace of change, President Mohamed Morsi issued a decree on Thursday granting himself broad powers above any court as the guardian of Egypt's revolution, and used his new authority to order the retrial of Hosni Mubarak.

Mr. Morsi, an Islamist and Egypt's first elected president, portrayed his decree as an attempt to fulfill popular demands for justice and protect the transition to a constitutional democracy. But the unexpected breadth of the powers he seized raised immediate fears that he might become a new strongman. Seldom in history has a postrevolutionary leader amassed so much personal power only to relinquish it swiftly.

"An absolute presidential tyranny," Amr Hamzawy, a liberal member of the dissolved Parliament and prominent political scientist, wrote in an online commentary. "Egypt is facing a horrifying coup against legitimacy and the rule of law and a complete assassination of the democratic transition."

Mr. Morsi issued the decree at a high point in his five-month-old presidency, when he was basking in praise from the White House and around the world for his central role in negotiating a cease-fire that the previous night had stopped the fighting in the Gaza Strip between Israel and Hamas.

But his political opponents immediately called for demonstrations on Friday to protest his new powers. "Passing a revolutionary demand within a package of autocratic decisions is a setback for the revolution," Abdel Moneim Aboul Fotouh, a more liberal former leader of the Muslim Brotherhood and a former presidential candidate, wrote online. And the chief of the Supreme Constitutional Court indicated that it did not accept the decree.

In Washington, a senior State Department official said, "We are seeking more information about President Morsi's decisions and declarations today, which have raised concerns."


A little late to be concerned after Champ has endorsed everything Morsi has done, isn't it?

Mr. Morsi's advisers portrayed the decree as an attempt to cut through the deadlock that has stalled Egypt's convoluted political transition more than 20 months after President Mubarak's ouster. Mr. Morsi's more political opponents and the holdover judicial system, they argued, were sabotaging the transition to thwart the Islamist majority.


Might give Champ ideas...

The liberal and secular opposition has repeatedly threatened to boycott the Islamist-dominated constitutional assembly, led by Mr. Morsi's allies in the Muslim Brotherhood's Freedom and Justice Party. And as the assembly nears a deadline set under an earlier interim transition plan, most secular members and the representatives of the Coptic Church have walked out, costing it up to a quarter of its 100 members and much of its legitimacy.

Meanwhile, the Supreme Constitutional Court — which Mr. Mubarak had tried to stack with loyalists and where a few judges openly fear Islamists — is poised to issue a decision that could dissolve the current assembly and require a new one. The same court already dissolved an earlier assembly and, on the eve of Mr. Morsi's election in June, also dissolved Parliament, in each case citing technical issues of eligibility.

After the dissolution of Parliament, leaders of the council of generals who had ruled since Mr. Mubarak's ouster seized all legislative power and control of the budget. But in August, Mr. Morsi won the backing of many other generals and officers for a decree that returned the army to its barracks and left him in sole control of the government, with executive and legislative authority.

Thursday's decree frees Mr. Morsi, his decrees and the constitutional assembly from judicial oversight as well.


Most importantly, it frees him...

In a television interview, Mr. Morsi's spokesman, Yasser Ali, stressed that the expanded powers would last only until the ratification of a new constitution in a few months, calling the decree "an attempt to end the transitional period as soon as possible."


"I plan to be absolute ruler and do as I please. But only for now. Trust me."

"Going around in a vicious circle in a transitional period has to end," he said, apparently referring to the deadlocked constitutional assembly. In some respects, Mr. Morsi's decree fulfills opposition demands. Secular representatives in the constitutional assembly had walked out in part over their accusation that the Islamists were unfairly rushing the work. But the decree pushes the deadline back two months from the end of the year.

Mr. Morsi also replaced the public prosecutor, Abdel Meguid Mahmoud, a Mubarak appointee widely criticized for failing to win stronger sentences against Mr. Mubarak and his associates, and against abusive police officers. (Mr. Mubarak was sentenced to life in prison for overseeing the killing of protesters, but the verdict found no direct evidence of his involvement, paving the way for an appeal.)

Mr. Mahmoud's replacement is Talaat Ibrahim Abdullah, former leader of the movement for judicial independence under Mr. Mubarak.

Mr. Morsi ordered retrials for Mr. Mubarak and others accused of responsibility for killing civilian protesters during the uprising. He stripped the accused of protections against being tried twice for the same crime and issued a law setting up a new transitional legal system to handle the retrials.

Another decree provision granted the president the "power to take all necessary measures and procedures" against any potential threat to the revolution.

On the Web site of the state newspaper Al Ahram, a prominent jurist, Salah Eissa, urged citizens "to take to the street and die, because Egypt is lost," adding, "immunizing the decisions of the president with a constitutional declaration is a forgery and a fraud."

Nathan J. Brown, a scholar of the Egyptian legal system at George Washington University, summed up the overall message: "I, Morsi, am all powerful. And in my first act as being all powerful, I declare myself more powerful still. But don't worry — it's just for a little while."
Posted by: Steve White || 11/23/2012 00:00 || Comments || Link || E-Mail|| [10797 views] Top|| File under:
Libyan Security Chief Killed in Benghazi
[Tripoli Post] The security chief in the east Libyan city of Benghazi was assassinated late Tuesday morning in front of his house only weeks after he took over the position after the September 11 attack on the US Consulate that killed the US ambassador, Christopher Stevens and three other Amricans.

Colonel Fraj al-Drissi was hit by three bullets from the six fired by unknown

gunnies

who opened fire from a car, reportedly a Mitsubishi in front of his home. He died shortly after being taken to Benghazi medical centre from multiple gunshot wounds, police and interior ministry sources said.

He had occupied leading posts under the regime of Muammar Qadaffy


... who had more funny outfits than Louis XIV...


, including anti-drugs chief, before joining the revolt against the former dictator when it started in February last year.

It is the 18th recent such killing in the eastern Libya city, mostly of police or army officers who served under Qadaffy, have been attributed to radical Islamists.

Posted by: Fred || 11/23/2012 00:00 || Comments || Link || E-Mail|| [10796 views] Top|| File under: Arab Spring
Egyptian Authorities Confiscate Smuggled Libyan Warheads
[Tripoli Post] Egyptian authorities have confiscated trucks carrying explosive warheads and a variety of small arms ammunition smuggled from Libya, the country's interior minister Ahmed Gamal Eddin said.

At a news conference in Cairo Egypt's Interior Minister said that the authorities spent weeks in the desert investigating the operation before they finally seized the pickup trucks that were carrying 108 warheads for Soviet-designed Grad rockets


...Soviet-developed 122-mm rockets, usually launched from trucks. Newer versions are reported to have a range of up to 30 km....


, near Marsa Matrouh, 430 kilometers northwest of Cairo on the Mediterranean coast. He added that suspected smugglers had

expeditiously departed at a goodly pace

.

Meanwhile,


...back at the chili cook-off, Chuck and Manuel's rivalry was entering a new and more dangerous phase...


in Egypt's troubled northern Sinai region, troops from a 12-nation observer force fired on protesters demonstrating outside their base against the Israeli offensive in

Gazoo

. The multinational force is part of the peace treaty signed by Egypt and Israel in 1979. American troops make up the largest contingent of the 1,650-strong force.

Posted by: Fred || 11/23/2012 00:00 || Comments || Link || E-Mail|| [10798 views] Top|| File under: Arab Spring
Arabia
Weapons en route to Midi Port seized
[Yemen Post] Yemeni security forces of Hodeida governorate seized on Thursday about 50 pieces of weapons that were en route to Midi Port, security sources have affirmed.

The sources reiterated that AK-47 weapons were hidden inside a vehicle and that the security checkpoint of Al-Qanawis found out the weapons, affirming that they were on the way to Midi Port.

Media sources had reported that the lack to enough security forces in Midi encouraged the Houthi
...a Zaidi Shia insurgent group operating in Yemen. They have also been referred to as the Believing Youth. Hussein Badreddin al-Houthi is said to be the spiritual leader of the group and most of the military leaders are his relatives. The Yemeni government has accused the Houthis of having ties to the Iranian government, which wouldn't suprise most of us. The group has managed to gain control over all of Saada Governorate and parts of Amran, Al Jawf and Hajjah Governorates. Its slogan is "God is Great,

Death to America™

", Death to Israel, a curse on the Jews" ...
group to plan to put it hand on the port.Houthi militias attempt to take control on Midi Port located in Hajja governorate, local sources have affirmed, asserting that they strongly seek to capture the port.The Houthi group could take control on Saada governorate in 2011 after protests broke out against the former president President-for-Life Ali Abdullah Saleh


... Saleh initially took power as a strongman of North Yemen in 1977, when disco was in flower, but he didn't invite Donna Summer to the inauguration and Blondie couldn't make it...


across Yemen.It sought to capture Hajja and Amran, but it failed after it was faced with vivid resistance by

rustics

.The local sources indicated that Houthi fighters receive training nearby the port, emphasizing that the militia warn locals of approaching to some locations.According to tribal sources, the Houthi group has set up three training camps in Saada and Amran, pointing out that it receives weapons from Iran and

Leb

.The sources added that the group operates to recruit fighters, particularly children, from Saada, Sana'a, Hajja and al-Jawaf governorates and train them at different fighting ways .Yemeni analysts accuse Iran of supporting the Houthi group with funds and weapons and seeking to create a proxy group in Yemen as it about to lose Al-Assad regime in Syria


Posted by: Fred || 11/23/2012 00:00 || Comments || Link || E-Mail|| [10797 views] Top|| File under: Houthis
Caribbean-Latin America
Feel Good Story: Mexican killer gets a Mexican Army .308 Thanksgiving present

For a map, click here. For a map of Zacatecas state, click here.

By Chris Covert
Rantburg.com

The Mexican gangster who allegedly murdered his wife, Rubi Escobedo in Juarez in 2008, and who likely commissioned the murder of his mother, Marisela, was among the armed suspects killed in a shootout with a Mexican Army road patrol last Friday, according to Mexican news accounts.

Sergio Rafael Barraza Bocanegra AKA El Comandante Bambino was identified Wednesday, and his identification confirmed by Arturo Nahle Garcia, Zacatecas state Procuraduria General del Estado (PGE) or attorney general.
You can read about the murder of Marisela Escobedo and her daughter by clicking here.
You can read about the confrontation that led to Barraza Bocanegra's death, by clicking here
Posted by: badanov || 11/23/2012 00:00 || Comments || Link || E-Mail|| [10796 views] Top|| File under:
India-Pakistan
Pakistan suspends mobile networks over fears of attacks
Pakistan's authorities are suspending mobile phone services in major cities to prevent sectarian violence during key Shia Muslim commemorations.

More than 90% of bombs are detonated by attackers using phones, officials say.

In some areas, motorbikes carrying passengers have been banned because of fears that this is how attackers could be brought to their targets.

Attacks on minority Shia by hard-line Sunnis have increased in recent months across Pakistan.

In the deadliest attack this week, 23 people were killed at a Shia procession in the city of Rawalpindi.
Aerial surveillance

On Friday, mobile phone services were temporarily blocked in parts of the capital Islamabad, the southern port city of Karachi, and in Quetta in the south-east.

The authorities said that more areas would be cut off over the weekend - the climax of the holy month of Muharram for Shias.

"More than 90% of bomb blasts have been carried out through mobile sims," Pakistani Interior Minister Rehman Malik told reporters.

"Most recently, all the blasts that occurred in the last 15 days were mobile phone-based," he added.
Posted by: tipper || 11/23/2012 19:30 || Comments || Link || E-Mail|| [10798 views] Top|| File under:
Sectarian, militant attacks jolt nation
[Dawn] The country was rocked on Wednesday by

kaboom

s and targeted attacks in main cities in the four provinces, claiming lives of at least 25 civilians and security personnel.

Two of the attacks -- one in Rawalpindi and the other in Bloody Karachi


...formerly the capital of Pakistain, now merely its most important port and financial center. It may be the largest city in the world, with a population of 18 million, most of whom hate each other and many of whom are armed and dangerous...


-- were sectarian, targeting Muharram mourners gathered in or near Imambargahs.

At least 14 people were killed and 35 others injured in a

suicide kaboom

in Dhoke Syedian area of Rawalpindi.

Two people were killed and at least 12 others injured in twin blasts near an Imambargah in Orangi Town of

Bloody Karachi

. The blasts took place one hour apart.

In Quetta, security personnel who were escorting a van of schoolchildren were hit by a blast. At least three soldiers and two

non-combatants were killed

. Twenty-eight people

were maimed

.

Three

coppers

were killed in Bannu, Khyber-Pakhtunkhwa


... formerly NWFP, still Terrorism Central...


, when

gunnies

ambushed their van. The assailants also fired on a checkpost, injuring three FC personnel.

Also in Khyber-Pakhtunkhwa, a police constable was killed when a bomb placed on a road hit a police van which plunged into a ravine. Two officers and the driver of the van

were maimed

.

According to our

news hound

Mohammad Asghar, at least 14 people were killed and 35 others injured when a

jacket wallah

went kaboom!"

in Dhoke Syedian area of Rawalpindi on Wednesday night.

The

kaboom

took place after the suicide bomber was intercepted by law-enforcement personnel when he was trying to join a Muharram procession.

The procession, which originated from the house of Manzoor Haider Shah, was heading to Qasr-e-Shabir where it was to culminate.

The

corpse count

could rise as five of the injured are said to be

at death's door

.

According to initial reports, the suspected suicide bomber tried to join the procession by crossing barbed wires and breaking the security cordon. The bomber detonated his suicide jacket containing high-intensity explosives the moment he was intercepted by security personnel.

The blast, which shattered windowpanes of nearby houses, was heard miles away. It created panic across the city as police and emergency services were seen moving towards the site of the blast.

According to law-enforcement personnel, four live grenades were found at the scene of the bombing. Human limbs were scattered over a large area and the injured were screaming for help.

Angry people pelted

coppers

with stones and raised slogans against the administration and its failure to provide security.

According to one of the injured, who identified himself as Bagh Hussain Shah, the procession was heading towards the main road when the

kaboom

took place.

"There was chaos, the injured lying over a vast area as everybody screaming with pain and calling for help," he said. "There was nobody to help me as my brother Ishtiaq Hussain Shah who suffered serious injuries was also lying on the road."

At least 23 injured were taken to the district headquarters hospital, five to the Benazir Bhutto


... 11th Prime Minister of Pakistain in two non-consecutive terms from 1988 until 1990 and 1993 until 1996. She was the daughter of Zulfikar Ali Bhutto, founder of the Pakistain People's Party, who was murdered at the instigation of General Ayub Khan. She was murdered in her turn by person or persons unknown while campaigning in late 2007. Suspects include, to note just a few, Baitullah Mehsud, General Pervez Musharraf, the ISI, al-Qaeda in Pakistain, and her husband, Asif Ali Zardari, who shows remarkably little curiosity about who done her in...


Hospital, three to the Military Hospital and one to the Holy Family Hospital.

S. Raza Hassan in

Bloody Karachi

adds: The

placid provincial capital

was rocked by twin blasts near an Imambargah. Two people were killed and at least 12 others injured.

The two blasts took place with a space of one hour close to Masjid-o-Imambargah Haider-e-Karar in Orangi Town No 5.

According to police and hospital sources, Arsalan, a shopkeeper, and Arshad, a puncture shop owner, were killed. Journalists as well as police and Rangers personnel were among the injured.

The first blast took place at about 7pm, damaging nearby shops.

"Circumstantial evidence suggests that explosives were planted in a

cycle of violence

," said Raja Umar Khattab, SSP of CID's counter-terrorism wing.

"The second improvised

bomb

appeared to have been concealed in a brick-like structure along the wall of the Imambargah. A number of similar blocks on the pavement gave a perfect cover to the IED," the SSP said, adding that about five to six kilograms of explosives were used in the first blast and about half a kilogram in the second, he said.

"The blast took place during traffic movement on the road. The

cycle of violence

was not parked there and it is difficult to say at the moment if the blast was carried out by a suicide bomber," DIG West Javed Odho told Dawn.

He said some mutilated human remains had been found, but only a DNA test could confirm if those were of the bomber.

Forensic

Sherlocks

claimed to have collected "some crucial pieces of evidence" which could lead to trace the planners and executors of the attacks, a senior officer said.

The Secretary General of Majlis Wahdat-e-

Moslem

een, Allama Nasir Abbas Jafri, condemned the twin blasts and said the government had completely failed to provide security to people.

Posted by: Fred || 11/23/2012 00:00 || Comments || Link || E-Mail|| [10795 views] Top|| File under: Govt of Pakistan
Possible terrorist attacks foiled in Karachi, Peshawar
[Dawn] Bomb disposal squads (BDS) defused two bombs in Beautiful Downtown Peshawar


...capital of Khyber Pakhtunkhwa (formerly known as the North-West Frontier Province), administrative and economic hub for the Federally Administered Tribal Areas of Pakistan. Peshawar is situated near the eastern end of the Khyber Pass, convenient to the Pak-Afghan border. Peshawar has evolved into one of Pakistan's most ethnically and linguistically diverse cities, which means lots of gunfire.


and one in Bloody Karachi


...formerly the capital of Pakistain, now merely its most important port and financial center. It may be the largest city in the world, with a population of 18 million, most of whom hate each other and many of whom are armed and dangerous...


on Thursday, foiling possible terrorist attack in these cities, DawnNews reported.

BDS personnel defused a remote-controlled bomb planted near an Imambargah in the Qasba Colony area of Peerabad,

The bomb, which was planted in a block, was placed near an Imambargahin a police check post. BDS was called when police identified the the bomb.

"The bomb contained 4kg of explosives and had a cellphone placed inside it," the BDS officials said.

After yesterday's

kaboom

s in the city, the security around all the Imambargahs have been beefed up and the BDS are searching the possible bombs around the worship places.

Earlier in Peshawar, two bombs were found planted near Gulbahar-Nishtarabad flyover in city's Gulbahar area. The bombs were planted to target police personnel, according to security sources.

The BDS immediately reached the spot. The BDS officials said that one of the bombs was defused whereas the other bomb

exploded

using a robot, adding that both the bombs weighed three kilograms each.

Posted by: Fred || 11/23/2012 00:00 || Comments || Link || E-Mail|| [10796 views] Top|| File under: TTP
Policeman killed in Peshawar grenade attack: police
[Dawn] At least one policeman was killed and two other people

were maimed

Thursday in a grenade attack at a police checkpost in the northwestern city of Beautiful Downtown Peshawar


...capital of Khyber Pakhtunkhwa (formerly known as the North-West Frontier Province), administrative and economic hub for the Federally Administered Tribal Areas of Pakistan. Peshawar is situated near the eastern end of the Khyber Pass, convenient to the Pak-Afghan border. Peshawar has evolved into one of Pakistan's most ethnically and linguistically diverse cities, which means lots of gunfire.


, DawnNews reported.

According to initial reports, the police check post was located in Peshawar's Pahari Pura area.

Senior Peshawar police official Sajjad khan told

news hound

s that the attackers had targeted a police checkpost. "One policeman was killed and two other people

were maimed

as a result of the attack," he said.

The injured were shifted to Lady Reading Hospital. No group has so far

grabbed credit

of the attack.
Posted by: Fred || 11/23/2012 00:00 || Comments || Link || E-Mail|| [10799 views] Top|| File under: TTP
Two men gunned down in city
[Dawn] Two men were

rubbed out

in the city in separate incidents on Wednesday, police said.

The police added that assailants riding on a

cycle of violence

bumped off

an elderly man off the Superhighway within the remit of the Sohrab Goth

cop shoppe

.

They said that 62-year-old Burhanuddin was supervising some construction work in the Qayyumabad area off Superhighway when two men riding on a

cycle of violence

emerged there, fired shots on him and rode away. The body was shifted to the Abbasi Shaheed Hospital for medico-legal formalities.

Area DSP Qamar Ahmed said that the victim was a resident of the same locality and hailed from Afghanistan. He was a member of an elders' peace committee, he added.

In Orangi Town, a young man was

rubbed out

, police said.

They added that the incident took place in Orangi Town's Sector 4-E within the remit of the Pirabad

cop shoppe

.

They said that Sher Bahadur, 22, was standing near a Biryani Centre when a man came close to him, fired at him and escaped.

The victim died.

The victim was a resident of Frontier Colony.

An area police officer said that the victim had a monetary dispute with someone. The police were carrying out raids for arrest of the suspect, he added.

However,


some men learn by reading. A few learn by observation. The rest have to pee on the electric fence for themselves...


no FIR pertaining to the killing was lodged till late in the night.

The victim's family told the police that they would lodge an FIR after the funeral.

Posted by: Fred || 11/23/2012 00:00 || Comments || Link || E-Mail|| [10795 views] Top|| File under:
Seven alleged militants arrested from Lahore, Sargodha
[Dawn] The Law Enforcement Agencies thwarted two major terrorist plans when they set to sit in solemn silence in a dull, dark dock, in a pestilential prison with a life-long lock
Drop the rosco, Muggsy, or you're one with the ages!
seven alleged

bully boyz

from Lahore and Sargodha and recovered four

boom jacket

s and explosives from their possession, police officials said on Thursday.

In Lahore, police and secret agencies arrested two suspected

bully boyz

from Anarkali Bazar neighbouhood in a joint-raid. They recovered two

boom jacket

s along with explosives from their possession.

Reports from police sources suggest the arrested suspects were planning to target procession of Muharram eighth. Hailing from Punjab, these men were trained in Miranshah
... headquarters of al-Qaeda in Pakistain and likely location of Ayman al-Zawahiri. The Haqqani network has established a ministate in centered on the town with courts, tax offices and lots of madrassas...
, the main town of North
Wazoo.

Sources added that they were planning to hand over the explosive vests to

jacket wallah

s.

Meanwhile,


...back at the Esquimeau village our hero was receiving a quick lesson in aeronautics......


in a similar raid, five suspected

bully boyz

were nabbed in Sargodha.

According to IG Punjab police Haji Habibur Rehman, the arrested belong to Waziristan area and were lodged in rented residences.

The suspects were planning to carry out terrorist attacks in Muharram, said the IG, adding they have been shifted to Qazi's guesthouse an undisclosed location for further investigation.

Later, speaking to media representatives, Rehman said a pillion-riding ban will be imposed in the province during Muharram 9 and 10 while police would consult local administration in districts to get cellular phone service suspended if needed.

The IG also said the units of Pakistain army and rangers will carry out flag-march in Lahore on November 23 while aerial monitoring of processions in the most sensitive districts will also be performed.

Posted by: Fred || 11/23/2012 00:00 || Comments || Link || E-Mail|| [10795 views] Top|| File under: TTP
Israel-Palestine-Jordan
Shin Bet, police arrest suspects in TA bus bombing
Shin Bet officers and police arrested the terrorists who bombed a bus in Tel Aviv on Wednesday several hours after the device exploded, the agency revealed on Thursday evening.

The cell's members mostly came from Beit Lakia, near Ramallah, the Shin Bet (Israel Security Agency) announced in a statement, without saying how many were under arrest.
Posted by: g(r)omgoru || 11/23/2012 01:43 || Comments || Link || E-Mail|| [10795 views] Top|| File under:
IDF, Shin Bet Arrest 55 Terror Operatives In West Bank
IDF and Shin Bet forces tossed in the slammer
Book 'im, Mahmoud!
55 terror operatives in an extensive operation in the West Bank. Among the detainees were top

Hamas, always the voice of sweet reason,

and Islamic Jihad
...created after many members of the Egyptian

Moslem

Brotherhood decided the organization was becoming too moderate. Operations were conducted out of Egypt until 1981 when the group was exiled after the

liquidation

of President Anwar Sadat. They worked out of Gaza until they were exiled to Lebanon in 1987, where they clove tightly to Hezbollah. In 1989 they moved to Damascus, where they remain a subsidiary of Hezbollah...
officials and MPs. Some belong to the Popular Front for the Liberation of Paleostine


... Paleostinian Marxist movement, founded in 1967. It is considered a terrorist organization by more than 30 countries including the U.S., European Union, Australia, Canada, and Antarctica. The PFLP's stated goal is the establishment of a socialist State in Paleostine. They pioneered armed aircraft hijackings in the late 60s and early 70s...


and Fatah.
Posted by: trailing wife || 11/23/2012 00:00 || Comments || Link || E-Mail|| [10807 views] Top|| File under: Hamas
Army Dismantles New Rocket Aimed at Israel
[An Nahar] The Lebanese army said it dismantled on Thursday another rocket in southern

Leb

after two similar rockets were fired towards Israel the day before but fell short.

The army command said in a communique that following the attack on Wednesday, the military and U.N. peacekeepers heavily patrolled the Marjayoun area where the rockets were launched from and found a new rocket on its launcher.

It said a judicial investigation has been launched to find the perpetrators.

The two rockets were fired on Wednesday from Marjayoun toward Israel but fell short and landed in southern

Leb

's al-Khiam valley, the army said.

On Monday, Lebanese officials also found and disarmed two rockets aimed at the Jewish state.

The two incidents coincided with a weeklong conflict between Israel and

Hamas, always the voice of sweet reason,

in the

Gazoo

Strip that came to a halt on Wednesday following the announcement of an Egyptian-brokered cease-fire.

Posted by: Fred || 11/23/2012 00:00 || Comments || Link || E-Mail|| [10797 views] Top|| File under: Hezbollah
Rebels seize keytown; toll hits 40,000
[Bangla Daily Star] Rebels seized the eastern Syria town of Mayadeen yesterday, the latest in a series of strategic advances, as the number of people killed in the increasingly violent conflict passed the 40,000 mark.

Defeated government troops fled from Mayadeen to a military airport near the main eastern city of Deir Ezzor, the Syrian Observatory for Human Rights said.

The oil and gas-rich province of Deir Ezzor is home to Sunni

Moslem

tribes whose ties extend across the border into Iraq.

Despite its battlefield losses, most oil and gas fields in the large desert province remain still under regime control, said the

Britannia

-based Observatory.

Posted by: Fred || 11/23/2012 00:00 || Comments || Link || E-Mail|| [10796 views] Top|| File under: Govt of Syria
Who's in the News
27
[untagged]
9
Arab Spring
5
Govt of Pakistan
4
TTP
3
Hamas
3
Govt of Syria
2
al-Shabaab
2
Taliban
1
Hezbollah
1
Govt of Iran
1
Commies
1
Govt of Sudan
1
Houthis
1
al-Qaeda in Pakistan
Bookmark
E-Mail Me
The Classics
The O Club
Rantburg Store
The Bloids
The Never-ending Story
Thugburg
Gulf War I
The Way We Were
Bio
Merry-Go-Blog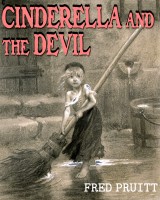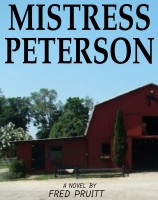 On Sale now!


A multi-volume chronology and reference guide set detailing three years of the Mexican Drug War between 2010 and 2012.

Rantburg.com and borderlandbeat.com correspondent and author Chris Covert presents his first non-fiction work detailing the drug and gang related violence in Mexico.

Chris gives us Mexican press dispatches of drug and gang war violence over three years, presented in a multi volume set intended to chronicle the death, violence and mayhem which has dominated Mexico for six years.
Click here for more information


Meet the Mods
In no particular order...


Steve White
Seafarious
tu3031
badanov
sherry
ryuge
GolfBravoUSMC
Bright Pebbles
trailing wife
Gloria
Fred
Besoeker
Glenmore
Frank G
3dc
Skidmark



Better than the average link...



Rantburg was assembled from recycled algorithms in the United States of America. No trees were destroyed in the production of this weblog. We did hurt some, though. Sorry.
3.225.221.130

Help keep the Burg running! Paypal: