Afghanistan
Taliban Remnants Capture Highway, Beat People
A group of

Taliban

guerrillas briefly captured a highway in southeastern Afghanistan and punished some passengers for shaving their beards and listening to music, witnesses said on Saturday. The incident was the latest sign of growing activities of the remnants of the Taliban regime since it was thrown out of power in a U.S.-led offensive in late 2001. Witnesses said some 30 Taliban members also hoisted the radical militia's white flag on the road linking Khost and Paktia provinces at Kargha area and set up checkpoints for about three hours on Friday afternoon. "They beat or slapped those who had trimmed or shaved their beards," said 18-year-old witness

Mir Zaman

. "They told us that we should avoid shaving our beards and listening to music, otherwise the punishment would be harsher if they caught us next time," he told Reuters.


Shutting down a road for three hours at a time is a do-able guerrilla tactic — it holds it for long enough for the people in the area to know it's been done, not long enough for the government to send troops to kill you. The tactics they used won't gain them any support, though. Slapping people around is not a good way to make them like you. In Afghanistan, it should be bringing back some fairly recent memories.
Posted by: Fred Pruitt || 10/19/2003 01:49 || Comments || Link || E-Mail|| [6464 views] Top|| File under:
Arabia
Saudis purge 'offensive' school books
Until this month, young Saudis were taught at school to shun and despise Christians and Jews as infidels and enemies of Islam. But that is changing. Starting from this academic year, Saudi Arabia has removed "intolerant and offensive" chapters from its text books, Saudi reformists, teachers and diplomats said.


LGF has had a lot of fun with the Soddy curriculum. We've had a few snickers at it ourselves. It was only five months ago that an editorial in Okaz said
"Blaming the extremist phenomenon of people who blow themselves up to harm others on our curriculum is not objective or fair, because this phenomenon is new, and it is inconceivable that it is the product of the curriculum that has served our society for half a century...!! Ideological extremism is merchandise that was never manufactured or sown in this land; it is merchandise imported to this land, duty-free, and the one who exported it got nothing for it, except the pure souls harvested by indiscriminate acts of terror..."
Guess they changed their minds, huh?

A whole theology text used by 13 and 14-year olds, which used to command Muslims not to befriend Christians and Jews because "emulation of the infidels leads to loving them", has been taken out. "It is the duty of a Muslim to be loyal to believers (Muslims) and be the enemy of infidels. One of the duties of affirming the oneness of God is to have nothing to do with his idolatrous and polytheist enemies," the text added.


The definition of which, of course, includes us. It may even start with us...

Before the September 11 attacks on New York and Washington two years ago, little attention was paid to the outpouring of religious fanaticism from Saudi Arabia's schools and mosques. But when it emerged that 15 of the 19 hijackers were young Saudis, a piercing spotlight was turned on the kingdom, questioning the extent to which an educational system under the control of the powerful religious establishment was instilling bigotry and hatred of the West in its young people. The Saudi ruling family was alarmed too, especially after the May triple suicide bombings of Western compounds in the capital Riyadh, and has instructed the government to overhaul the school curriculum.


It was when the chickens came home to roost that they started taking it seriously. We'll see how long their attention span is...

And so it did. What was found in Saudi textbooks, reformists say, explained in a way the sub-culture of religious alienation and contempt for the West that incubated, among others,

Osama bin Laden

, the Saudi-born al-Qaida leader held responsible for the US attacks. Examination of standard school texts shows that across a range of subjects from theology to history, impressionable young Saudis have drilled into them the duty to loathe Christians and Jews as enemies of Islam. Following the teachings of

Ibn Taymiyya

, the 14th century theologian whose influence still permeates the puritanical Wahhabi strain of Islam that underpins the rule of the House of Saud, one textbook said: "One of the most important requirements in loathing the infidels and being their enemy is to stay away from and disdain their rituals, the biggest of which is their feasts". For further measure, the text added: "It is forbidden for Muslims to share the infidels' mourning or joy because this might prove loyalty and love. It is not allowed to congratulate them on their joyful events or offer condolences in mourning. Muslims should not imitate the infidels in music and art or frequenting theatres and cinemas. All these are frequented by the wayward and those who have strayed from earnest life. Imitating the infidels is blasphemous to Islam." The text went as far as saying that "infidels" should not be given influential posts over Muslims or be appointed ministers or advisers. They must not be given access to secrets, "because the infidel is deceitful and conceals wicked intentions."
Even in standard Arabic classes, stereotypes and religious bigotry are blatant, reformists say. "Children are asked to fill in sentences with missing words, for example a sentence begins 'God hates ...', and the correct answer will be 'God hates infidels'. This is offensive," said one Saudi resident. There is, most scholars agree, no sanction for this in orthodox Islam, which reveres Judaism and Christianity and celebrates a common prophetic inheritance stretching back to Abraham. But diplomats have noted the similarity between the sentiments expressed in textbooks and the statements of bin Ladin and his followers. "There is a need for the Saudis to look inside the political and educational spectrum and find out what is it that fostered the sub-culture of people willing to use violence," one said. "Why is it that 15 out of the 19 hijackers were Saudis? Is it the education system? Is it the religious indoctrination? Is it the failure of the government to reform society? What are the reasons?" the Saudi-based Western diplomat asked.


Even if they go through with the reforms, even if Soddy Arabia's entire curriculum is revamped — and I don't doubt that there's going to be a lot of resistance to it — they've already exported their views to other places, where they'll continue to grow and fester.
Posted by: Fred Pruitt || 10/19/2003 09:48 || Comments || Link || E-Mail|| [6466 views] Top|| File under:
Down Under
Aust peacekeepers arrest rebel militant in Solomons
Foreign Minister Alexander Downer has welcomed the arrest of a notorious militant figure in the Solomon Islands by Australian peacekeepers.

Jimmy "Rasta" Lusibea

was arrested at Honiara airport this afternoon after an investigation into the deaths of two local policemen last year. Mr Downer says Jimmy Lusibea has been responsible for much of the troubles in the Solomons in last few years and his arrest should give Solomon Islanders more confidence in their safety.
Posted by: Fred Pruitt || 10/19/2003 02:15 || Comments || Link || E-Mail|| [6462 views] Top|| File under:
Europe
Malaysian PM says France's Chirac 'understands'
Mahathir Mohammad has thanked French President Jacques Chirac for blocking a European Union declaration condemning his comments on Jews. Chirac, backed by Greek Prime Minister Costas Simitis, stopped the EU from ending a summit Friday with a harshly worded statement deploring Mahathir's speech. EU leaders then compromised by having Italian Premier Silvio Berlusconi, the summit host, criticize Mahathir at his closing news conference.

A French diplomat, who asked not to be named, said while Chirac disagreed with Mahathir's strident views, he argued that an EU summit declaration "would not have been appropriate." The French presidency denies supporting the Malaysian prime minister. But Malaysian newspapers said Mahathir had expressed his gratitude to Chirac for his "understanding" of the speech he made at the 57-nation Organization of the Islamic Conference, the world's largest Muslim grouping, in Malaysia last Thursday. Mahathir said he had feared Muslims would be more angered by the speech, which was also critical of Muslims. "I never thought the Europeans would be against me," the New Sunday Times quoted him as saying. "I can't understand them. I'm glad that Chirac at least understands. I would like to thank him publicly." Mahathir said that "anybody who reads the whole speech through will understand what I said," the Sunday Star reported. Mahathir's comments caused a storm of controversy, with the United States, Canada, Germany, Britain, Australia and Israel branding the remarks outrageous.
Posted by: tipper. || 10/19/2003 10:55:15 AM || Comments || Link || E-Mail|| [6466 views] Top|| File under:
Fifth Column
Ford Foundation funds hate, author charges
EFL from National Post via World Wire

An award-winning author and journalist has published a four-part investigative series alleging the Ford Foundation gives millions of dollars to Palestinian organizations that engage in anti-Israel agitation, anti-Semitic activity and anti-Americanism, though not terrorism.

I didn't know that there were Palestinian organizations that didn't engage in terrorism.



Edwin Black, author of War Against the Weak: Eugenics and America's Campaign to Create a Master Race, spent two months probing the foundation's grant operation system. He reviewed more than 9,000 pages of documents and interviewed people in seven countries for the series, titled Funding Hate.

Gee, Mr Black doesn't sound like a member of the right-wing conspiracy.



It raises questions about how the foundation, an institution with about US$10-billion in assets that disburses US$500-million worldwide each year, allocates funds to groups in Palestinian areas and whether it exercises enough control over how its money is spent.

I thought most of that money whent to that kook on PBS.



"There is a completely uncharted and unscrutinized segment of American society and our economy which is conducting its own foreign policy," Mr. Black said yesterday.

Is Mr Black describing the State Department?



"I've been able to document that corporate philanthropy is engaged in funding hate speech, and anti-Zionist agitation, and anti-Israel agitation and anti-Americanism. We need to scrutinize this sector of our society. It comes down to one word: transparency."

Trannsparancy only exposes if people turn off the the fantasy of Reality TV and pay attention.



He notes the foundation gave more than US$35-million to more than 270 Arab and Palestinian organizations in 2000 and 2001, the most recent years for which figures are available.

The foundation has granted millions of dollars to American Jewish and Israeli peace groups and funds several Israeli-based dissident and human rights groups campaigning for Palestinian justice, Mr. Black says. It also funds the Washington-based New Israel Fund (NIF) for activities supporting social change in Israel. (A week ago, just before Mr. Black's series was released, the foundation and NIF announced a new five-year, US$20-million grant to support organizations in Israel working to strengthen the country's democracy and advance human rights for its citizens.)

But most of the Ford Foundation's money goes to pro-Palestinian and Islamic-rights groups, Mr. Black alleges.

The Ford Foundation refused to speak with Mr. Black over the course of his investigation, but later issued a six-page statement.

According to Mr. Black's sources, the Palestinian Committee for the Protection of Human Rights and the Environment (known commonly by the acronym LAW) has received three Ford grants worth US$1.1-million since 1997 to engage in "advocacy" and participate at international conferences.

LAW helped create an "anti-Zionist and anti-Semitic" focus at the high-profile UN-sponsored conference on racism held in Durban, South Africa, in September, 2001, Mr. Black says.

The United States and Israel walked out of the conference in protest; Canada expressed displeasure but stayed.

Walking out was too strong a statement against anti-semitism.



Mr. Black's series is posted in its entirety on the Jewish Telegraphic Agency's Web site at www. jta.org/ford.asp.


Posted by: Super Hose || 10/19/2003 1:49:36 PM || Comments || Link || E-Mail|| [6467 views] Top|| File under:
India-Pakistan
Seminaries sticking to the same old syllabus
The government has been unable so far to get seminaries to incorporate subjects like English and Maths in their syllabi, as recommended in the recently introduced madrassa reforms. Daily Times has found that the administrations of the thousands of unauthorised seminaries operating in Pakistan have not responded to the government's attempts to get them to expand the scope of their education. There are four prominent seminary systems in Rawalpindi and Islamabad, the Jamia Fridia, Jamia Muhammadia, Taleem-ul-Quran and Jamia Farooqia, which have more than seven thousands students. However, none of them have introduced new syllabi. The government held several meetings with the Ittehad Tanzimat Madaris-Dina (ITMD), which represents the five Wafaqul Madaris, after 9/11 in an attempt to get it to modernise the seminary syllabus and to get the ITMD to register its institutions under the Madrassa Education Board. The government demanded the seminaries teach Pakistan Studies, English, Maths and General Science to primary school students, and English, Economics, Pakistan Studies and Computer Sciences, along with religious subjects, to higher level students. But the ITMD rejected the proposals. Ghazi Abdur Rashid, who runs a seminary in an upper class area in Islamabad, said the basic duty of the religious schools is to turn out religious scholars, and the current seminary syllabus fits that purpose.


As I was saying, about the Soddies having exported their educational venom...
Posted by: Fred Pruitt || 10/19/2003 11:52 || Comments || Link || E-Mail|| [6459 views] Top|| File under:
Two key Qaeda men killed in Waziristan
Not just one, but two...


Information Minister Sheikh Rashid Ahmed said on Saturday two "important" Al Qaeda members, including one with a bounty on his head, had been killed in a raid near the Afghan border this month. Earlier this week, the minister said a senior Al Qaeda official could have been among eight suspects killed in the October 2 operation by Pakistani troops. On Saturday he said further investigations had revealed a second casualty was also an important Al Qaeda figure. "Not only one, but two important men had been killed in that operation," he told Reuters. "One of them had a price on his head. The other didn't have a price but was a very important figure."


"Cheeze! Is this his nose?"

He declined to name either man. However, the minister said Canadian national Ahmed Said Khadr, believed to be an Al Qaeda financier, was not among those killed in the operation near the border town of Angor Adda in South Waziristan Agency. "The search is on for him. Let's see what happens." Intelligence officials said the Egyptian-born Khadr, alias Abu Abdur Rehman, nicknamed Al-Canadi, was thought to have been hiding in the mud-built houses before the raid was conducted, but must have slipped away. But they said one of Khadr's sons was killed in the raid.


He's teasing. I'm just not sure why...
Posted by: Fred Pruitt || 10/19/2003 10:47 || Comments || Link || E-Mail|| [6462 views] Top|| File under:
JM leader arrested
Maulana Muhammad Ilyas Ghuman, a central leader of the outlawed Jaish-e-Muhammad, was arrested on Friday from a village mosque, police said on Saturday. Ilyas, 50, was arrested near Sargodha when he was offering Friday prayers in the mosque. He has been detained for three months under the Maintenance of Public Order (MPO). Jaish-e-Mohammed was one of five groups outlawed by President General

Pervez Musharraf

in January 2002. Ilyas is now a member of the Khuddam-ul-Muslimeen.


Which is the same organization with a different name...

The Ahle-Sunnat-wal-Jamaat has threatened to launch protests across the province unless Ilyas was released within 24 hours. A spokesman for the organisation said Ilyas was also taken into custody two months ago, but was released later.
Posted by: Fred Pruitt || 10/19/2003 10:37 || Comments || Link || E-Mail|| [6460 views] Top|| File under:
JI, PML-N want Waziristan campaign to stop
The Jamaat-e-Islami and Pakistan Muslim League (Nawaz) asked the federal government on Saturday to end the army operation in the South Waziristan Agency. A meeting of the NWFP PML-N passed a unanimous resolution demanding an immediate end to the operation. Iqbal Zafar Jhagra, PML-N provincial secretary general, regretted the "use of the Pakistan Army against its own people for the protection of American interests". He condemned the arrest of PML-N FATA Secretary Advocate Ghalib Khan Wazir and others and demanded their immediate release. "All of Pakistan's institutions have been destroyed and our army is fighting for American interests," he said. Mr Jhagra also criticised the government's support for the US to oust the

Taliban

government. He regretted that around 57,000 sorties were carried out from Pakistan when the US attacked Afghanistan. "The federal finance minister is imported from the US while the foreign and interior ministers are advocating American interests," he said.

Meanwhile, Jamaat-e-Islami Provincial Deputy Secretary General Zar Noor Afridi said the tribal people would be forced to carry out suicide bombings if the government did not stop the operation in Waziristan. Mr Afridi, who was also a member of Muttahida Majlis-e-Amal's fact-finding mission that was not allowed into the agency a few days ago, ruled out the presence of

Al Qaeda

or Taliban elements in the province or the tribal areas. He said law enforcement agencies had conducted three operations in the tribal areas in the past with the help of the Federal Bureau of Investigation (FBI) but failed to arrest any Al Qaeda suspects. He lashed out at a statement by Information Minister Sheikh Rashid Ahmad that 10 key Al Qaeda members had been killed in the operation. "If this is so, then why is the minister reluctant to disclose their names and nationalities?" Mr Afridi asked. Mr Afridi said neither the provincial government nor the paramilitaries deployed in the area were informed about the operation. He claimed a large number of Afghan refugees were killed and many others, including tribesmen, arrested in the operation. He also accused the federal government of killing and disgracing people only to "please its Western masters in order to receive aid or loan".


Squealing like piggies, aren't they? At least we know which side they're on — not that we didn't before.
Posted by: Fred Pruitt || 10/19/2003 10:34 || Comments || Link || E-Mail|| [6458 views] Top|| File under:
Three convicted for plotting to kill Musharraf
An anti-terrorism court on Saturday convicted three men and sentenced them to 10 years of rigourous imprisonment for plotting to assassinate President General

Pervez Musharraf

last year. Judge

Aale Maqbool Rizvi

acquitted two other suspects citing lack of evidence. The decision was announced at the Karachi Central Jail where the trial of the men was held because of security reasons. The five men were charged with plotting to kill Musharraf when he was visiting Karachi on April 26, 2002. The police accused them of parking a vehicle packed with explosives along the president's route, but the remote-controlled detonator failed.


"Mahmoud! Where'd you get that battery?"
"Outta your flashlight, effendi!"

The judge acquitted two accused, Mohammed Sharib and Mohammed Wasim Akhtar, a former Rangers official, for lack of evidence. He convicted Mohammed Hanif, Mohammed Imran Bhai and Mohammed Ashraf, all alleged members of Harakatul Mujahideen Al-Almi, an offshoot of Harakatul Mujahideen, a terroist group fighting Indian rule in Held Kashmir.
Posted by: Fred Pruitt || 10/19/2003 10:18 || Comments || Link || E-Mail|| [6477 views] Top|| File under:
US blacklist will cripple Dawood Ibrahim
The US Treasury Department branded Dawood Ibrahim a "financial supporter" [of terrorism] on Thursday night, honouring an assurance made to the Indian government 10 days ago. US officials say Dawood made the list because evidence against him reached a certain "critical mass." India has supplied plenty of data about the don's Lashkar-e-Taiba connection. This was reflected in the US announcement. But what clinched the matter was evidence that Dawood allowed

Al-Qaeda

to use his financial web. US law requires the terrorist label be affixed to only those out to attack US interests. However, the listing also comes at a time when Washington is casting a wary eye at Islamabad's role in the resurgence of the Taliban in Afghanistan. Says the ex-head of RAW's Pakistan desk,

B Raman

, "The US is squeezing Pakistan very hard and going for Dawood is one way to apply pressure." Western diplomatic sources say as the US digs deeper into Pakistan, it is inclined to admit New Delhi's charges about the murkiness of Pakistan's military were not off the mark.


It doesn't take much examination to come to that conclusion...

"The US dependence on Pakistan is greater than last year. But so is US understanding of Pakistan's perversity," said a source.


I think we've had their number for awhile...

The consensus is that Dawood will stay in Pakistan and use his Lashkar links to go underground. The UAE ignores India, but not the US. Dubai will be off-limits for the don. Even Saudi Arabia, where he was once believed to be shifting assets, is unsafe given the recent collapse of the truce between Riyadh and Al-Qaeda. If caught, he would be charged for financial crimes. As for extradition, says a US official, "If we catch him, we'll see where it goes from there." But this reflects a fact: Dawood rarely set off bombs himself. He used his money and network to help others do the dirty work. Dawood's syndicate controlled an arms-narcotics network that stretched from Europe to India. Indian sources say all his ships dropped anchor at Jebel Ali in the UAE. That safe harbour is gone. New Delhi's expectation is that a key financial backbone of the jihadi army that targets India is now fractured and may soon be broken.
Posted by: Paul Moloney || 10/19/2003 12:12:54 AM || Comments || Link || E-Mail|| [6466 views] Top|| File under:
Iraq
Ammo truck explosion/ambush
World Photos - AP

A vehicle believed to be a U.S. ammunition truck explodes, in this image made from television, after it was attacked in Fallujah, Iraq, Sunday morning Oct. 19, 2003, 35 miles (60 kms) west of Baghdad. There were no reports of casualties.
Hope the photos and link work right.
Check-out the guy in the lower left,dumb-ass is hardly the word.
Dozens of Iraqi youths cheered and danced in celebration as contents of the flaming vehicles continued to explode. The crowds scattered when two F-16 jets passed overhead.
Iraqi youths hold their rifles as they celebrate in Falluja, northwest of Baghdad, after a U.S. Army ammunition truck was destroyed, October 19, 2003. Guerillas killed two American soldiers overnight and blew up a U.S. ammunition truck on Sunday, as Iraq's U.S.-appointed Governing Council called for an end to 'conspiracies' threatening stability.


Damn sure would have been cool for a 105mm shell to cook-off about this time.
Posted by: Raptor || 10/19/2003 12:03:04 PM || Comments || Link || E-Mail|| [6463 views] Top|| File under:
US crackdown on Shias fuels anger
Did we expect anything else?


US troops sealed off roads around the house of an Iraqi Shia Muslim cleric, while another religious leader warned the crackdown would only backfire. Soldiers surrounded buildings used by local cleric Sayyid Mahmud al-Hassani on Saturday with armoured vehicles while helicopters circled overhead. Three US military police and two Iraqi police were killed on Thursday night in fighting in the city which US forces blamed on supporters of al-Hassani. He is a sympathiser of firebrand Shia leader Moqtada al-Sadr, who opposes the US-led occupation of Iraq. US officers would not comment on whether they were hoping to arrest al-Hassani. His supporters said he had left his home after Thursday's shootout in which local people said eight of his followers had been killed.


"Dead, y'say? I'm gettin' out out here until the heat's off!"

After arresting one of his followers, American soldiers surrounded al-Hassani's office building, witnesses said. The moves suggest American troops are taking a harder line against outspoken clerics backed by militiamen armed with AK-47 assault rifles and rocket-propelled grenades who are fiercely opposed to the occupation. Sheikh Kathim al-Nasiri, al-Sadr's representative in Karbala, said US troops made a serious mistake spilling Muslim blood and pressuring Shia clerics. "The result will be very bad for the Americans. If they increase the pressure, there will be a crisis between the people of Karbala and the Americans," he said. He warned occupation forces that if they do any harm to Shia shrines in the holy cities of Karbala or Najaf, "they will face not only Shias in Iraq but Shias all over the world".


That's the eventual plan, isn't it?

"He is a mixture of a criminal and a lunatic who believes he has a hotline to God ... He had set up checkpoints in Karbala to fleece money out of people. At one point, his guys went to the governorate building with machetes and two were shot," a occupation authority official said.


Zayed has a good discussion of Moqtada, and wonders why we haven't disposed of him. The answer, of course, is the thousands of nutbags who would spill into the streets to chant, make faces, and throw things. "Things" in Iraq still includes explosives, so we walk on eggs when dealing with him because we've already got lots to do in the Sunni triangle. I think our tack for now should be to make fun of him — he lies about his age, speaks Arabic with an Iranian accent, and he's had to back down consistently when he's made his grandiose claims. Keep pushing the fact that he's an Iranian agent and eventually the real ayatollahs will dispose of him.
Posted by: Fred Pruitt || 10/19/2003 08:59 || Comments || Link || E-Mail|| [6461 views] Top|| File under:
New Baghdad Blogger
This is my first post. A bit about myself; My name is Zeyad. I'm 24, male. I live in Baghdad, Iraq. Also lived in the UK prior to the first Gulf war. I work as a dentist.



Thought ya might be interested in a new blogger from Baghdad... I find the info coming from people just speaking their mind to be far more telling than the garbage we get from the news media.
Posted by: Damn_Proud_American || 10/19/2003 2:47:08 AM || Comments || Link || E-Mail|| [6459 views] Top|| File under:
The Next Phase of the War (Analysis)
Subscription Req'd.


THE STRATFOR WEEKLY, October 16, 2003:
The Next Phase of the War
by Dr. George Friedman

Summary
Washington is reformulating its war plans in Iraq -- something critics of the Bush administration might view as a sign of weakness. The real weakness lies not in that the United States is shifting strategies, but rather that it has taken so long to make adjustments. However, even with a new strategy, it is unclear whether the United States will succeed.

Analysis
The United States is in the process of reformulating its war plans in Iraq. Such reformulations are normal in war: Every successful war consists of layers of plans that are adjusted as opponents change their strategy and tactics and as lessons are learned. Indeed, one of the hallmarks of the defeated party is the inability to redefine its strategy based on experience. The presence of only one plan is a sign of defeat: The French war plan in World War II never changed and, therefore, never worked; the Japanese, once their initial plan ran into trouble, could never generate a rational strategy. On the other hand, the United States went through multiple plans, developing and discarding strategies on all levels. This is insufficient to guarantee victory (the Germans also went through multiple plans), but it is one of the necessary conditions.

Critics of the Bush administration, who see the need to change plans as a sign of weakness, simply don't understand war. In Iraq, where the administration should be criticized is not that it changed plans, but that it took so long to do so. For the United States, the most significant failure in this war has been the length of time it took to recognize that the reality on the ground in Iraq was not the reality Washington had expected -- and worse, the length of time it took U.S. leaders to think through their strategy. Changing plans is the sign of a healthy command structure; rigidly adhering to plans in the face of a changing reality is a sign of real problems.

U.S. Secretary of Defense Donald Rumsfeld's problem was that he was unable to publicly confront the fact that the unexpected had happened in Iraq. He might have done so in private, but no shift in strategy emerged. From early May, when the guerrilla war was launched, until last week, Rumsfeld appeared to be strategically paralyzed. He neither had a plan for crushing the Iraqi guerrillas, nor did he seem able to conceptualize how the rest of the war would proceed. This should not, actually, be personalized: Even though Rumsfeld was both secretary of defense and the dominant personality in the strategic process, it was a failure of the civilian and military command structures in general.

Rumsfeld has been adamant in arguing that there are no parallels between Iraq and Vietnam. He is correct in all but one sense: One of the fundamental failings in Vietnam was the inability of senior U.S. civilian and military commanders to recognize that, though individual operations were successful, they did not tie together into a strategy -- or more precisely, that the strategy was not working. This is why many Vietnam veterans are right in saying that they won the battles but lost the war. It is the job of the strategists to make certain that the battles and strategy mesh and, when they don't, to make adjustments. In Vietnam, the strategy never meshed with the operations. A similar situation has emerged in Iraq, save that the operations didn't add up either.

These things happen. The measure of success is how quickly a problem is recognized and how quickly adjustments are made. If we read the creation of the Stabilization Group correctly, we are in the process of seeing those changes emerge. That means that about six months have elapsed between the start of the guerrilla war and the crafting of a response. That isn't great, but it isn't catastrophic either. The timeline is bearable, so long as the strategic shifts are effective.

To consider this, we need to recall the two strategic reasons the United States had for invading Iraq -- as opposed to the public justifications:
1. Seizing the most strategic country in the region as a base of operations from which to mount follow-on operations against countries that collaborate or permit collaboration with al Qaeda.
2. Transforming the psychological perception of the United States in the Islamic world from a hated and impotent power to a hated but feared power.

The most significant impact the guerrilla war has had on the United States concerns the second goal. The perception (as opposed to the reality) of the war is that the conventional forces of the occupying power were helpless in the face of the guerrillas. There was certainly truth to that, but only in this sense. The guerrilla movement has remained well below critical mass -- it in no way threatens either the occupation or the operational capabilities of the United States. Total casualties relative to the force are insignificant from a military point of view.

Nevertheless, the fact that the movement could not be crushed -- but continued to operate for months -- made it appear that the United States had become militarily trapped. The U.S. response compounded this perception: Rather than pressing forward with regional operations, the United States first tried to crush the guerrillas with search-and-destroy missions, and then seemed to halt offensive operations and simply take casualties. The result appeared to be paralysis, and this appearance undermined the second goal: It negated the psychological value of the fall of Baghdad.

The solution for the United States rests in the first goal. The United States has seized control of Iraq and is capable of mounting political, covert and overt operations against neighboring countries. The guerrilla war, though irritating, does not undermine the United States' operational capability: First, the war is primarily confined to one region; second, the tempo of operations in that region does not constrain military operations.

Therefore, the key is to use the military capabilities obtained through basing in Iraq and exploit the occupation, despite the guerrilla war. In a sense, the guerrilla war is irrelevant -- it will be there whatever the United States does, at least for a while. Whether the United States proceeds with exploitation operations or not, the war is a constant. There is no logical reason to halt operations.

That appears to be just what is happening. The United States, for example, opened a psychological campaign against Syria the weekend of Oct. 11-12 by pointing out that the Israelis have submarine-, air- and land-based nuclear weapons. Two U.S. officials made the point in such a way that the Syrians couldn't miss it. This came just days after Turkish lawmakers voted to send troops into Iraq. Though those troops are important, the real importance of the vote was its declaration of belligerency by Turkey, which has moved from a neutral stance established in March back into active collaboration with the United States.

The United States used the Turkish shift to create a massive coalition against Syria along most of its borders. With the Israelis, Turks and Americans all arrayed along its frontiers, Damascus has no choice but to reconsider its strategy. The alternative is to assume that the United States will be unwilling to use its forces -- and those of Israel -- to compel regime change in Syria. The Syrians might believe that to be the case, but the risk of error is too great.

It is useful to examine Syrian behavior more closely. The Iraq campaign ended with U.S. forces dueling Syrian forces along the Syria-Iraq border. Damascus, clearly surprised by the U.S. victory, seemed to shift their policies in April and May, suppressing some Palestinian and Islamist activity within the country's borders. Then, as the guerrilla war intensified over the summer, Syria seemed to reconsider. Officials clearly perceived American weakness in Iraq and concluded that so long as the guerrilla war continued, the United States would be exceedingly cautious in expanding the conflict. Indeed, during the six months of U.S. absorption with the guerrilla war, the Syrian perception solidified into the view that the United States was trapped in Iraq in a war it could neither win nor exit. Syria permitted Palestinian and Islamist activity to resume, discounting the U.S. threat.

Thus, the United States' failure to achieve its second strategic goal created a situation in which Syria drew judgments that were not warranted, since the United States had achieved the first goal. The United States was the dominant military power in the region; it simply wasn't perceived as militarily powerful. That perception was driven by the inability to stop the guerrillas. Therefore, the United States had to demonstrate that the guerrilla war did not weaken its ability to coerce its neighbors in the region.

The United States appears to have decided to treat the guerrilla war as a military side show -- not insignificant, but certainly not militarily decisive. Given this, there is no reason for Washington to halt aggressive actions in the region to force change in behavior toward al Qaeda and associated groups. By doing this, the United States not only exploits the military advantage it has won, but also shifts back the psychological perception to something that more reasonably matches U.S. capabilities.

Therefore, we expect to see more aggressive U.S. moves in the coming months. The situation facing the Syrians is a paradigm created by the U.S. strategy at this point: Washington is using a coalition of regional powers to put Syria in an untenable position. The Bush administration accepts the fact that the United States will be seen as collaborating with Israel -- under the valid theory that whatever the United States does, it will be seen as Israel's collaborator and therefore might as well enjoy the benefits of collaboration. Finally, Washington is using the real threat of action to create a situation in which Damascus either must comply with Washington's wishes or place a life-or- death bet that the United States will refrain from action.

The Saudis at this point are not an issue for the United States, but Iran is. The United States is open to a deal with Iran, but the Iranian perception that the United States is desperate for a deal must be changed, from Washington's point of view. Iran, like Syria, has perceived the U.S. position in Iraq as causing strategic paralysis for Washington. That has made closing the deal with Tehran impossible. Iran's high expectations of what it would get from the deal kept rising as the sense of American vulnerability increased. Washington's intent is clearly to change that perception and reconfigure the negotiation process. The test case will be Iran's response to the International Atomic Energy Agency (IAEA) on its nuclear weapons program.

The United States is now trying to accept the guerrilla war as a semi-permanent feature of its occupation of Iraq. It is trying to restart its strategic engines in spite of that reality. From a strictly military point of view, there is no reason why this can't happen. From a strategic point of view, it is a logical necessity. From a domestic point of view, the administration must demonstrate that Iraq was a means toward an end and not an end in itself. It must return to the strategic principles that drove the invasion.

Many things can go wrong with this strategy -- and they might. All strategies are vulnerable to reality, expected and unexpected. The Syrians might not buckle and the United States might not have the ability to coerce them. The Iranians might trigger a massive rising among the Shiites that the United States cannot control. The guerrillas might increase their operations and become strategically significant. And most important, something totally unexpected might happen.

The United States decided to climb aboard the tiger when it invaded Iraq. That is not a bad strategy; the problem is there is no safe way to climb off the tiger. For six months, the U.S. response to the unexpected guerrilla war was to hang onto the tiger and hope he would fall asleep. Hasn't happened. Won't happen. Being on the tiger's back leaves the United States only one option: Ride the tiger.

It is interesting to note the paradox in Rumsfeld. Having been perceived as an enormously aggressively strategist, he turned out to be remarkably passive in the face of unexpected countermoves. This has happened to many strategic planners: Effective in planning a war, they become ineffective in dealing with the unplanned and unexpected. The most dangerous point in a war comes when the unexpected happens and the old plan must be thrown away and a new one devised on the fly. That's what happened in Iraq. The challenge facing the United States is defining a plan to deal with the unexpected and unwelcomed. If the United States succeeds in doing so -- and in a long war, it will have to do this over and over again -- it can succeed. If the United States behaves as France did in 1940 -- paralyzed by an opponent behaving unexpectedly -- the outcome can be grim.

It is unclear whether the United States will succeed. The issue is not to deal with the guerrillas in Iraq, but to redefine the entire strategy of the war against al Qaeda -- to revive the link between the Iraq campaign and the effort to destroy the primary adversary. It appears to us that the United States now has begun to do that. However, it is unclear whether it will succeed. The first crisis of the war that began Sept. 11 is being addressed, but it is unclear whether it will be solved.

Copyright Strategic Forecasting, Inc.
Fair Use - Consider this article an arbitrary sample of the quality analysis you can receive from StratFor. Click the title to go to their site and see for yourself the breadth of content. Multiple levels of subscription are available.
Posted by: .com || 10/19/2003 12:43:05 AM || Comments || Link || E-Mail|| [6462 views] Top|| File under:
8 Marines charged for mistreating Iraqi POWs
The US military has charged eight US Marine reservists, including two officers, with brutal treatment of Iraqi prisoners of war that may have resulted in the death of one Iraqi man, defence and justice officials said today. The eight fought in Iraq as part of the First Marine Division during the campaign to topple the regime of Saddam Hussein and were detailed to guard a prisoner-of-war camp called Camp Whitehorse outside the southern city of Nasiriyah. "These men have been charged in connection with maltreatment of Iraqi prisoners of war," said Marine spokesman Staff Sergeant

Bill Lisbon

, adding that the charges ranged from negligent homicide to assault and dereliction of duty.

The case marks the second time in about three months US troops have been accused of brutality and abuse of prisoners in Iraq. In late July, the army filed charges against four members of military police accused of hitting Iraqi prisoners and breaking their bones at Camp Bucca in southern Iraq. All eight Marines have now been moved to Camp Pendleton, a base outside San Diego, California, where they are going through various pretrial hearings, Lisbon said. Military prosecutors allege that an Iraqi man named

Nagem Sadoon Hatab

died at Camp Whitehorse in early June following a possible beating by US guards. Details of the incident remain unclear. But attorney Donald Rehkopf, who will be defending Lance Corporal

William Roy

from assault and cruelty charges, said the circumstances surrounding Hatab's death remained murky at best. "He was in a yard where they were many other prisoners," Rehkopf said. "So no-one is quite sure what happened. They haven't released an autopsy for the cause of death." He said it could not be ruled out that the Marines had acted in self-defence because some of the prisoners, none of whom wore military uniforms, "were very violent individuals".
Posted by: Paul Moloney || 10/19/2003 12:03:15 AM || Comments || Link || E-Mail|| [6462 views] Top|| File under:
Southeast Asia
Malaysian First Lady Contradicts her Warlike Husband
Islamic countries should reduce their military budgets and instead massively invest in education, particularly science and technology, to help solve problems besetting Muslims, Malaysia's First Lady, Dr Siti Hasmah Mohamed Ali, said Friday. In making the call, the wife of the Malaysian Prime Minister said the Islamic world should see how it could collectively use its wealth to stem the tide of economic inequity and lack of social justice among the vast majority of the Ummah.


"Socialism now, Socialism ever, Socialism forever." Joking aside, Ms. Mohamed doesn't realize you need Capitalism, not government-run education, to reap the fruits of technology.


Dr Siti Hasmah said the survival of the OIC member states depended on whether they were able to imagine dramatically different ways of doing things, including being more in tune with radical changes brought about by Information and Communications Technology (ICT).


Islamic countries will deal with ICT all right... by censoring it.


On another note, Dr Siti Hasmah urged Islamic countries to reflect deeply to identify the root causes of the problems besetting the community. "We must insist that neither the rule of law nor civil and human rights be sacrificed at the altar of misguided concepts of security and religious beliefs," she said.
She said OIC countries must end conflicts, violence and terrorism.


A muslim pacifist. Yeah!


Dr Siti Hasmah said Muslims were so powerless that they had to resort to suicide bombings and the enemy would retaliate with sophisticated firepower.
"What do we achieve with violence? Bombs and missiles cannot be the solution because the terror is in human hearts.


This is just too funny. I wonder how dinner went last night at the Mohamed residence.
Posted by: Sorge || 10/19/2003 9:27:17 AM || Comments || Link || E-Mail|| [6459 views] Top|| File under:
Middle East
Egypt's Al-Gamaa al-Islamiya turns on militancy
Yeah, really. That's what it sez, anyway...


With the publication of two new books, Egypt's notorious Al-Gamaa al-Islamiya, the group behind the assassination of President Anwar Sadat, has cemented an historic peaceful reformation and launched an assault on Islamic militancy throughout the region. The Egyptian government recently released another 1,000 members of the once-militant organization, which in 1997 killed 58 tourists at a 3,400-year old temple in Luxor. Over 2,000 members of the organization have recently been freed, including three of its top leaders.


I guess their victims aren't dead anymore...

The release of Al-Gamaa al-Islamiya's leaders will allow them to assume a more public role in combating extremist ideologies, analysts say. Al-Gamaa al-Islamiya's two recently published books offer wide-reaching condemnations of violence in the name of Islam, and devote considerable space to rebukes of

Osama Bin Laden

, the

Taleban

, and

Mullah Omar

.

Throughout the 20th century Egypt has been the birthplace of militant Islamic ideologies. The Muslim Brotherhood, founded in the 1920s in the Suez Canal town of Ismailiya, would soon spawn similar organizations throughout the Middle East. The Egyptian writer Sayyid Qutb, who was executed by the government in 1966, provided the ideological underpinnings of groups such as Al-Qaeda and Islamic Jihad. Two of the masterminds behind the Sept. 11, 2001 attacks were Egyptian and bin Laden's top lieutenant Ayman Al Zawahiri, was a Al-Gamaa al-Islamiya recruit.

Many hope that the reformed Al-Gamaa al-Islamiya can export peace, just as it, for years, exported violence. "They have proven that they are capable of doing something, but this time hopefully in a different way and for a different purpose," said

Mohammed Abu Layla

, a professor of Islamic Studies at Al-Azhar University.


If that actually happens, maybe it won't be a first, but it won't be anything usual...

The first of the two books, Tafgirat al-Riyadh (The Riyadh Bombings), deals specifically with the recent bombings of foreign housing compounds in Saudi Arabia. The obligation to protect foreign guests is repeatedly stressed in the book. Only the state can declare Jihad and determine whether it is in the interests of all Muslims, Al-Gamaa al-Islamiya writes.


Islamic opinion seems to be split on the subject. Some say only the state can declare jihad, and other say any idiot can, which results in lots of idiots doing so...

In Nahr al-Zikriyat (A River of Memories), Al-Gamaa al-Islamiya's leaders answer questions that were supposedly asked of them by their followers while in prison from 2001 to 2002. Imprisoned Al-Gamaa al-Islamiya leaders reportedly toured Egyptian prisons convincing their thousands of imprisoned followers to denounce violence as un-Islamic. Over one-third of the book is devoted to Sept. 11, 2001. Al-Gamaa al-Islamiya "considers what happened on Sept. 11, 2001, as a real catastrophe for Islam and for the Muslims and for the Islamic nation," said

Dia Rashwan

, an expert on terrorism and political Islam with the Al-Ahram Center for Political and Strategic Studies. Al-Gamaa al-Islamiya argues that the killing of women, foreigners and old people is wrong, and support their positions with passages from the Koran and the Hadith.

These are the fifth and sixth books Al-Gamaa al-Islamiya has released.
They released four books in January 2002 which were more theoretical than the two most recent books. Among those released from Egyptian prisons in the past two weeks, was Al-Gamaa al-Islamiya leader Karam Zohdi, who spent 22 years in jail for his role in the assassination of Sadat, and the subsequent uprising in the Egyptian city of Assiut. Those familiar with Al-Gamaa al-Islamiya expect Zohdi and other recently freed group leaders to play a public role in combating the ideology of violent Islamic extremism throughout the region. "Many of the region's violent organizations took their ideas from the Al-Gamaa al-Islamiya," said

Mohammed Salah

who, as the Cairo bureau chief for Al-Hayat, has extensive experience with Islamists in Egypt. "Now they have a peaceful role to play and they have more credibility with the other (extremist) organizations."
Posted by: Fred Pruitt || 10/19/2003 16:46 || Comments || Link || E-Mail|| [6460 views] Top|| File under:
Syria-Lebanon
Dinnieh suspect admits giving military training to youth
One of the defendants under trial on charges of staging the Dinnieh armed rebellion admitted on Friday that he had previously trained some young men in military combat to prepare them for a confrontation with Israel. Some 50 people were killed in the crossfire between an Islamic militant group and the army that took place on New Year's Eve in 2000. Friday's court proceedings were confined to questioning the defendant Hilal Jaafar, who was in a camp in the Dinnieh mountain region when the clashes took place. Jaafar told the court that he used to give lessons in religious studies and indicated that it was he who had negotiated with former MP Khaled Daher in the camp, but denied reports of having held him hostage at the time. He admitted, however, that he prevented him from leaving the camp but added that he took this measure for the MP's own safety.


"Y'can't leave, Khaled. It's for your own safety."
"My own safety?"
"Yeah. If you try to leave, I'll kill you."

The defendant categorically denied allegations of having opened fire on army troops or used arms, but he said that he had traveled across the valleys to reach Tripoli and get to Beirut. He also denied the charges that Bassam Kanj, known as Abu Aysha, headed any military organization. Jaafar also denied charges that Abu Aysha used to train young Muslim men in North Lebanon in preparation for a jihad against Israel. However, Jaafar admitted that he himself used to train some young men in using light weapons to be ready to confront Israel in future, considering such an action to be his "jihad duty." He explained that his relation to Abu Aysha was purely a commercial one and that he did not receive a monthly salary from him in return for training the young people in military combat.
Posted by: Fred Pruitt || 10/19/2003 16:37 || Comments || Link || E-Mail|| [6459 views] Top|| File under:
Middle East
Islamic Development Bank needs more financial support for Palestine
The Islamic Development Bank (IDB) on Friday called the Organization of the Islamic Conference (OIC) member states to increase its assistance and support to alleviate the sufferings of the people of Palestine.


None of which are their own damn fault, of course...

IDB president, Ahmed Muhammadi Ali, was reported by the Malaysian agency Bernama as saying the 57-member organization needed to mobilise resources to address the international crisis of humanity in Palestine and "restore empowerment, hope, integrity and dignity back to the Palestinian people."


Seems like there's always enough money available for ammunition. They can't be hurting that bad...

"The situation in Palestine and the human suffering has never been more catastrophic. We believe that more must be done to alleviate the sufferings. We must act together, and act now," he told reporters on the sidelines of the 10th OIC summit being held at the Putrajaya Convention Center. Ahmad said funds donated by OIC member states would be channeled to the Al-Aqsa Fund, established in October 2000 during an emergency Arab Summit Conference, with the aim of supporting the Palestinians. He said the situation in Palestine remained dire despite a substantial infusion of funds from many Arab donors, including aid contribution of over US$721 million to date. Although IDB and the Al-Aqsa Fund had supported the Palestinians economically, the state's economy declined to less than half its 1999 strength. The World Bank estimated that Palestine's Gross National Income dropped by 38 per cent between 1999 and 2002. Per capita income of Palestine had declined by almost 50 per cent compared to three years ago from US$1,750 to US$900 while poverty rate in the West Bank and Gaza had tripled and 2.5 million of the population was living under the poverty line. Meanwhile, unemployment grew three-folds in the last three years from 10 per cent in 2000 to nearly 40 per cent of the Palestinian work force today.


Good things the princes are willing to kick in. Otherwise they might have to get jobs.
Posted by: Fred Pruitt || 10/19/2003 16:29 || Comments || Link || E-Mail|| [6463 views] Top|| File under:
Syria-Lebanon
Hizbullah prevents American diplomats from entering area
Members of the Hizbullah party prevented a procession from the American embassy in Beirut from passing on a road in south Lebanon close to the borders with Israel, on the ground that it is "banned to enter this area." A Lebanese security sources said that no confrontation recurred between the Hizbullah and members of the procession of the American diplomats.


"There was no confrontation. The Hezbollah guys threatened to beat them up, so they left..."

The security source explained that members of the Hizbullah party notified the Lebanese who headed the procession to inspect the road that they can not pass in this area "because it is banned to enter it." A source at the American embassy in Beirut confirmed the incident noting that a procession for the embassy was prevented from entering a road in southern Lebanon and did not give justification for the presence of this procession in that area. The source said that the American embassy in Beirut filed an official complaint with the Lebanese government regarding that.
Posted by: Fred Pruitt || 10/19/2003 16:23 || Comments || Link || E-Mail|| [6468 views] Top|| File under:
Middle East
Suspected Islamic Militant Confesses to Terror Plots
A suspected Islamic militant confessed Sunday to being part of a conspiracy to attack Americans in Jordan, as well as the U.S. Embassy and Jordanian bases where the plotters believed U.S. troops were stationed. Zuhair Shdeifat, 26, told the military court where he and nine other Jordanian militants are on trial that the plotters stockpiled grenades and rockets and raised funds last year "to defend Jordan's soil." Shdeifat did not elaborate, but said another of the defendants, Amer Sarraj, 34, had wanted "us to carry out jihad in Jordan by attacking American military bases in Jordan." Unlike the other nine defendants, Shdeifat has pleaded guilty to conspiring to carry out terrorist attacks and possessing arms and explosives with the intent of using them illegally. The offenses are punishable by death. It was unclear whether the military prosecution would seek a lighter sentence for Shdeifat for pleading guilty. Shdeifat was arrested Jan. 27, but freed eight days later in an apparent deal to turn him into a prosecution witness. Three Saudi men charged in the plot remain at large.


Made it back to Riyadh, did they?

Military prosecutor Lt. Col.

Mahmoud Obeidat

accused the Jordanians of receiving funds from Saudi Arabia via two of the Saudi fugitives. The investigation has not uncovered a strong link between the conspiracy and the Al Qaeda terror group.


Wannabes, trying to go into business for themselves...

Obeidat's 13-page indictment sheet accused a schoolteacher, Faisal Khalidi, 30, of masterminding the Jordanian side of the plot. Standing the dock in smart casual clothes — while his co-defendants wore dark blue prison uniforms — Shdeifat said Sunday that he, Khalidi and two associates had allegedly devised plans to go to Afghanistan to fight American troops pursuing Al Qaeda members. When the plotters realized it was too difficult to enter Afghanistan, they changed plans and decided to attack U.S. targets in Jordan, Shdeifat said. Shdeifat said he and seven other conspirators in detention had bought 20 grenades and a rocket from Iraq to use in the attacks.


But they're not al-Qaeda, y'see, so Sammy didn't really have a connection with terrorism...

Obeidat's indictment says the militants chose to attack the U.S. Embassy in Amman and the military bases of Yajouz, Azraq, Jafr and al-Safawi — desert towns along a 248-mile highway from Amman to the Iraqi border. When they selected these bases in early 2002, the government denied there were any U.S. troops in Jordan. Weeks before the U.S.-led invasion of Iraq began in March, Jordan said it had allowed several hundred American soldiers to operate an air-defense system to protect the country from possible Iraqi missiles.
Posted by: Fred Pruitt || 10/19/2003 15:23 || Comments || Link || E-Mail|| [6457 views] Top|| File under:
Three Israelis killed in ambush near Ofra
JPost Reg req'd EFL


Palestinians opened fire from very close range on a group of Israelis travelling on Road 60 near the settlement of Ofra north of Ramallah, killing three Israelis and wounding one other.

Magen David Adom said three Israelis were killed and another was moderately wounded in the attack, which occured at around 7PM near to the settlement of Ofra and the Arab village of Ein Yabrud.

Media reports point to the possibility that the shots came from the Arab village.

No!!

Ein Yarub has been sealed, as have all roads leading into and out of the area. After most attacks in the area, the terrorists flee into Ramallah, Israel Radio reported. Ramallah, grotto Home of the Arafish
Israel Radio reported that Palestinians opened "massive" fire on the Israeli car, and also threw grenades in what appears to be an ambush. Other reports said that the Israeli car was fired on by a passing car.

The wounded were being treated by Magen David Adom at the scene, and the three Israelis killed were pronounced dead at the scene.

Helicopters have taked the wounded Israeli to a hospital in Jerusalem.

Security forces have arrived in the area and are conducting searches for the perpetrators in the surrounding Arab villages.

There was no immediate claim of responsibility. In the past, gunmen from the Al Aqsa Martyrs Brigades, linked to Palestinian President Yasser Arafat's Fatah movement, have been active in the area, which is near the town of Ramallah, where Arafat has his headquarters.


Sheer coincidence


Military sources said there was no specific terror warning for the Ofra area. The sources said Fatah cowards terrorists were most probably behind the attack.

The area has been the scene of repeated Palestinian gunfire attacks at Israeli vehicles during three years of fighting.

Chairman of the Council of Jewish Communities in Judea, Samaria and Gaza Pinchas Wallerstein said all the attacks on Road 60 in the past "emanated from the Muqata [Arafat's Ramallah compound]."

Meanwhile, five reservist batallions will be deployed in the West Bank and Gaza Strip in the framework of a limited mobilization of reservists who received call up notices during the Succot week as part of an effort to beef up the security presence in the Territories due to the ongoing violence.


Posted by: Frank G || 10/19/2003 2:28:30 PM || Comments || Link || E-Mail|| [6472 views] Top|| File under:
Israel threatens Syria with 'renewed action'
A top Israeli defence official Saturday threatened Syria with renewed "actions" for its alleged role in supporting terrorist groups. "The magnitude of Syrian support to Damascus-based groups is more significant that we had imagined and has to stop," said Major General Amos Gilad, who head the defence ministry's political department. Referring to the air strike he said that "if the message failed to get through, the situation will be re-assessed and necessary action will be taken."
Posted by: Fred Pruitt || 10/19/2003 10:15 || Comments || Link || E-Mail|| [6464 views] Top|| File under:
Home Front
US sniper linked to al-Fuqra?
Okay. How'd we miss this? Link is from today's Mark Steyn column, which is also worth reading, via Kathy, who's also well worth reading...
14 October 2003
Evidence has emerged linking Washington sniper John Allen Muhammad with an Islamic terror group.
Muhammad has been connected to Al Fuqra, a cult devoted to spiritual purification through violence.


Daniel Pearl was investigating al-Fuqra and its head, Mubarik Ali Shah Gilani. This isn't brand new news, by the way. The feds were investigating any connections a year ago. Guess they must have found something...

The group has been linked to British shoe bomber Richard Reid and the murderers of American journalist Daniel Pearl in Pakistan last year.


Gilani's just a simple holy man, of course, doing God's work...

Muhammad today stands trial for murder after bringing terror to America's suburbs along with a 17-year-old accomplice, Lee Malvo. Until now many believed that the killing spree, which left 10 dead, was the work of a loner. But investigators suspect the 42-year-old former soldier was an Islamic terrorist and believe his insanity plea is a cover story to disguise his support for fundamentalists. It seems clear that Muhammad saw his actions as linked to earlier terrorist outrages in America. He bought his Chevrolet Caprice car used in the attacks on the first anniversary of the September 11 attacks.
Posted by: Fred Pruitt || 10/19/2003 10:05 || Comments || Link || E-Mail|| [6468 views] Top|| File under:
Caucasus
Azerbaijan police quell mass protests
Police in Azerbaijan have arrested hundreds of protesters and armed men reportedly snatched an opposition leader after the new president's vow to clamp down on protests. The wife of the opposition Democratic Party leader, Serdar Calaloglu, said men wearing masks had kicked down the door of their apartment and dragged him away. The OSCE democracy watchdog criticised Wednesday's vote, citing cases of ballot-stuffing, intimidation of the opposition and police violence. The opposition claims it was robbed of victory. The newly elected hereditary president, Ilham Aliyev, promised on Saturday he would not stand for a repeat of riots the day after the poll when, an official in his party said, two people were killed in clashes between protesters and truncheon-wielding police. He accused Musavat Party leader Isa Gambar, runner-up in the election, of being behind the riots, in which about 3000 protesters hurled stones, overturned cars and fought police. "Isa Gambar should expect the judgment of the Azeri people as a provocateur and a person who has blood on his hands," Aliyev said at an Independence Day ceremony.


I keep trying to make the point that democracy is not the same thing as individual liberty. Nor is it the same thing as honesty and fairness. Welcome to my world.

Gambar, who as a presidential candidate enjoys immunity until official results are announced, was defiant in an interview at his Baku flat, which he said was under police surveillance. Three foreign observers were staying with him. "No threats will intimidate me and my comrades-in-arms. We will continue peaceful struggle for democracy in accordance with the constitution of Azerbaijan," he told Reuters. Gambar dismissed suggestions he may ask for political asylum abroad.


You've got "democracy." Struggle for liberty.
Posted by: Fred Pruitt || 10/19/2003 08:53 || Comments || Link || E-Mail|| [6460 views] Top|| File under:
Home Front
Wesley at Waco
...Although Clark never publicly has discussed his role in the attack on the Branch Davidians and did not respond to Insight's requests for an interview to discuss his role at Waco, there are indisputable facts that confirm he had knowledge of the grim plans to bring the standoff to an end. Between August 1992 and April 1994, Clark was commander of the 1st Cavalry Division of the Army's III Corps at Fort Hood, Texas. According to a report by the U.S. Department of the Treasury, the list of military personnel and equipment used at Waco included: 15 active-duty military personnel, 13 Texas National Guard personnel, nine Bradley fighting vehicles, five combat-engineer vehicles, one tank-retrieval vehicle and two M1A1 Abrams tanks. Additionally, Fort Hood reportedly was used for much of the training for the bloody attack on the Davidians and their children.

Based on the fact that military equipment from Fort Hood was used in the siege and that training was provided there, say critics, it is clear the commanding officer of the 1st Cavalry had direct knowledge of the attack and, more likely than not, was involved in the tactical planning.

West Point graduate Joseph Mehrten Jr. tells Insight that, "Clark had to have knowledge about the plan because there is no way anyone could have gotten combat vehicles off that base without his okay. The M1A1 Abrams armor is classified 'Secret,' and maybe even 'Top Secret,' and if it was deployed as muscle for something like Waco there would have been National Firearms Act weapons issues. Each of these M1A1 Abrams vehicles is armed with a 125-millimeter cannon, a 50-caliber machine gun and two 30-caliber machine guns, which are all very heavily controlled items, requiring controls much like a chain of legal custody. It is of critical importance that such vehicles could not have been moved for use at Waco without Clark's knowledge."
Posted by: john || 10/19/2003 8:04:14 AM || Comments || Link || E-Mail|| [6466 views] Top|| File under:
Caucasus
60 Accused Chechen Guerrillas Detained
Authorities detained 60 people accused of belonging to groups planning to carry out terror attacks to disrupt the weekend inauguration of Chechnya's president, officials said Friday. Col.

Ilya Shabalkin

, spokesman for the Russian headquarters of what the Kremlin calls its anti-terrorist operation in the North Caucasus region, said law enforcement and security agencies were searching for other members of the group, whose number he said totaled about 200, the Interfax news agency reported. He said group members had planned to disrupt the inauguration Sunday of Akhmad Kadyrov, the Kremlin-appointed administration chief in Chechnya who won the regional presidential election there this month. He did not give details about the alleged plans.


60 people is a pretty substantial bust...

Shabalkin claimed the groups were linked to Aslan Maskhadov, the separatist who was elected president of Chechnya in 1997 but is now wanted by Russian authorities, and Shamil Basayev, a top rebel warlord who carried out several attacks during the two wars in Chechnya. He said the groups had received funding from Abu al-Walid, an Arab militant Russian authorities have accused of being behind attacks in Chechnya, Interfax reported.


Another member of the al-Ghamdi clan...

Interfax quoted Shabalkin as saying 37 of the suspects were detained in Ingushetia, a small region adjacent to Chechnya. Speaking on Channel One television, he said they had planned "terrorist acts" aimed to "destabilize the situation" in the North Caucasus, including Chechnya. Shabalkin said authorities have confiscated large quantities of weapons and ammunition from the people who were detained — about enough to fill a truck — and Channel One showed footage of guns, grenade launchers and other weapons Shabalkin said had been seized.
Posted by: Fred Pruitt || 10/19/2003 02:11 || Comments || Link || E-Mail|| [6459 views] Top|| File under:
Syria-Lebanon
Lebanon Arrests Suspected Terrorist
Lebanese security forces have arrested a Yemeni man suspected of belonging to

al-Qaida

and masterminding bombings of Western targets in Lebanon, security officials said Saturday. Moammar Abdullah al-Awamah, 29, was arrested Monday on the outskirts of the Ein el-Hilweh Palestinian refugee camp near Sidon in south Lebanon, the officials said on condition of anonymity. The officials said al-Awamah, also known as "Ibn al-Shaheed," or Son of the Martyr, was brought to Beirut, where army intelligence investigators were questioning him. Al-Awamah is among 35 people indicted by state prosecutors for bombing U.S. and British targets in Lebanon between May 2002 and April this year. With his arrest, 32 suspected cell members are in custody. Most of them are Lebanese, but Egyptian, Saudi and Yemeni nationals are believed to be among those detained. All 35 are charged with forming a terrorist network to bomb Western targets and harm Lebanon's reputation. The bombings, which took place in Beirut and the northern city of Tripoli, wounded five people and damaged several fast food restaurants.


Legitimate military targets...

The indictment says al-Awamah had fought with al-Qaida forces against Russian troops in Chechnya and with the hard-line Taliban militia in Afghanistan. Al-Awamah fled Afghanistan after U.S. forces attacked that country's fallen Taliban regime following the Sept. 11, 2001, terror attacks and arrived in Lebanon with a Yemeni passport. He took refugee in Ein el-Hilweh, the largest of 12 Palestinian refugee camps in Lebanon, where he lived with his Palestinian wife, the security officials said.


And a pleasant household they maintained, we're sure...
Posted by: Fred Pruitt || 10/19/2003 02:07 || Comments || Link || E-Mail|| [6461 views] Top|| File under:
Latin America
Hugo Warns on Referendum
President Hugo Chavez issued a warning Saturday to anyone planning to sign a referendum on his presidency, saying their names would be registered and remembered "forever."


"We're makin' a list, and you're gonna be on it..."

Venezuela's elections authority this week said the opposition could gather signatures supporting a recall referendum from Nov. 28 to Dec. 1. The constitution says a referendum request must be backed by signatures from at least 20 percent of the electorate. But Chavez warned: "Their names will be recorded forever... They should know that although they are not going to get (a referendum), their names will be recorded. Unlike in a vote, which is secret, they will sign. They will put their names and surnames, their national ID number and their fingerprint."


That's the sort of thing dictators do...

Once the signatures are verified, a recall referendum could be held about March. Chavez says his opponents will never succeed in calling a referendum, but insists he will win even if one is held. He stressed that the names of those who do sign will be recorded in history as trying to bring back past, corrupt governments that Chavez overthrew when he was elected in 1998. "Venezuelans are free. He who wants to sign may do so — we are not going to coerce them or pressure them," Chavez said.
Opponents have said Chavez is trying to intimidate Venezuelans so they will not vote against him.

Posted by: Fred Pruitt || 10/19/2003 02:01 || Comments || Link || E-Mail|| [6465 views] Top|| File under:
Korea
US, S.Korea Mull Troop Withdrawal -US Officials
The United States is discussing with Seoul the possible withdrawal of thousands of U.S. troops from South Korea while increasing American military strength and mobility there and around Asia, U.S. defense officials said on Saturday. The officials said the bilateral talks were being held in conjunction with Pentagon planning on changing the U.S. military "footprint" around the world after the Cold War, but stressed that it was far too soon to speculate on the touchy issue of how many of the 37,000 U.S. troops in the South might be withdrawn.
"The final figure could be high — I wouldn't argue with thousands. But that is speculation and far from decided," one of the officials told Reuters when asked about a report that as many as one-third could leave South Korea. Another official stressed that any withdrawal of thousands of troops would likely be accompanied by increases in U.S. air and naval power in the Asia-Pacific, including the possibility of placing additional strike aircraft on the island of Guam and even a second aircraft carrier in or near the region. "It is just premature to discuss numbers. Nothing has been decided on that (South Korea)," Defense Department spokesman Larry Di Rita said. "We have said we are working on restructuring our presence globally. But we always start with the premise that we will remain engaged in a way that reflects the current world."


Just get out. They're strong enough to defend themselves.
Posted by: Fred Pruitt || 10/19/2003 01:54 || Comments || Link || E-Mail|| [6457 views] Top|| File under:
Africa: West
DRC: Kabila dumps Rwandan militias
The government of the Democratic Republic of the Congo (DRC) has said it will no longer tolerate the presence on its national territory of elements of the Rwandan former army (ex-FAR) and Rwandan Hutu former militias (Interahamwe) who fled their country into neighbouring DRC after playing a major role in the 1994 Rwandan genocide.


Not going to make it an even ten years, huh?

The announcement was made on Thursday by Mulegwa Zihindula, spokesman of DRC President Joseph Kabila, during a news conference in the capital, Kinshasa. "The president of the republic can no longer accept that these people, who are not Congolese soldiers, remain in the Congo. They must be disarmed and returned to their country," he said.


I guess making the decision is the first step. Now it's all over but the shooting...

Mulegwa was responding to a question regarding recent allegations by Rwandan authorities that the DRC's transitional national government was continuing to support the ex-FAR and Interahamwe. "The ex-FAR and Interahamwe are operating freely, well armed and have never abandoned their intentions of destabilising Rwanda," Charles Muligande, the Rwandan foreign minister, told IRIN. "The situation needs urgent attention and the DRC government must show more commitment to resolving this problem. We are not happy at all. They are not doing anything, and these forces are moving towards our borders."


On the other hand, it's not like the DRC government has been capable of dumping them...

Mulegwa also said Kabila had expressed support for a regional conference on peace, democracy, development and security. Gen Mountaga Diallo, force commander of the UN peacekeeping mission in the DRC, known as MONUC, suggested during a news conference in Kinshasa on Wednesday that the voluntary nature of the programme for demobilisation, disarmament, repatriation, reinsertion and reintegration (DDRRR) of these foreign armed elements could come to an end. "The offer [of voluntary repatriation] clearly does not interest these Rwandan combatants, who continue to hide. They do not want to accept the hand that has been extended to them," he said. "But when the moment comes that this programme [DDRRR] is ended - because MONUC will not remain in the Congo forever - it will be up to the Congolese government to decide their fate."


"Always assuming they're not too busy killing and eating each other, of course..."

Since MONUC began the voluntary DDRRR programme, some two-and-a-half years ago, about 2,500 Rwandan ex-combatants and their families have been repatriated. MONUC estimates that about 14,000 Rwandan ex-combatants remain in the DRC. Mulegwa would not say if the DRC government would resort to force to remove Rwandan ex-combatants from its national territory.


If they don't, they aren't going to leave...

"We are certain that the unified and restructured Forces armees congolaises [national military] will soon be ready to play a role in the disarmament and repatriation of these Rwandan combatants," Mulegwa said.
Posted by: Fred Pruitt || 10/19/2003 01:33 || Comments || Link || E-Mail|| [6466 views] Top|| File under:
Korea
Bush: No N. Korea Nonaggression Treaty
President Bush

, gathering with Asian leaders, said Sunday the United States has no intention of invading Noth Korea but he ruled out signing a non-aggression treaty to persuade Pyongyang to abandon its nuclear weapons ambitions. Bush said he would talk with Asian leaders about how to defuse nuclear tensions on the Korean peninsula. ``We think there's an opportunity to move the process forward and we're going to discuss it with our partners,'' Bush said. ``We will not have a treaty, if that's what you're asking. That's off the table.''


Attaboy, Dubya.


Bush said perhaps there were other ways, however, to convince North Korea that the United States would not attack.


For instance, Kimmie could shut down the reactor, agree to inspections and take his foot off the neck of his people.
Posted by: Steve White || 10/19/2003 1:25:14 AM || Comments || Link || E-Mail|| [6458 views] Top|| File under:
Who's in the News
33
[untagged]
Bookmark
E-Mail Me
The Classics
The O Club
Rantburg Store
The Bloids
The Never-ending Story
Thugburg
Gulf War I
The Way We Were
Bio
Merry-Go-Blog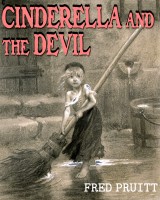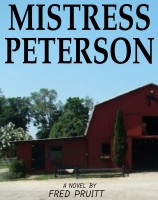 On Sale now!


A multi-volume chronology and reference guide set detailing three years of the Mexican Drug War between 2010 and 2012.

Rantburg.com and borderlandbeat.com correspondent and author Chris Covert presents his first non-fiction work detailing the drug and gang related violence in Mexico.

Chris gives us Mexican press dispatches of drug and gang war violence over three years, presented in a multi volume set intended to chronicle the death, violence and mayhem which has dominated Mexico for six years.
Click here for more information


Meet the Mods
In no particular order...


Steve White
Seafarious
Pappy
lotp
Scooter McGruder
john frum
tu3031
badanov
sherry
ryuge
GolfBravoUSMC
Bright Pebbles
trailing wife
Gloria
Fred
Besoeker
Glenmore
Frank G
3dc
Skidmark
Alaska Paul



Better than the average link...



Rantburg was assembled from recycled algorithms in the United States of America. No trees were destroyed in the production of this weblog. We did hurt some, though. Sorry.
34.236.187.155

Help keep the Burg running! Paypal: