Arabia
Saudi Arabia's crown prince slams extremists
Saudi Arabia's Crown Prince Abdullah bin Abdul Aziz on Friday denounced extremists as deviants of the Islamic faith and called for stronger institutions to counter creeping militancy.


Better take that seriously, Prince. They're out to get you...

He said in a speech on the final day of the Organisation of the Islamic Conference (OIC) summit that the crisis facing the world's Muslim community was partly intellectual in nature.


Other than the explosives, you mean?

This emanates from increasing "over zealousness, leading to extremism, which turns them to terrorism."
Stressing that Islam is a religion of kindness, mercy and tolerance, Prince Abdullah said a "minority" of deviant terrorists should not be allowed to tarnish the image of Islam. "The bullets that kill women and children, terrorise those secured in their safety and destroy innocent communities do not come from rifles but from deviant thoughts and misguided interpretations of our great religion and its noble message." He urged the 57-member OIC to strengthen institutions to help counter rising extremism among Muslim youth.
Posted by: Fred Pruitt || 10/18/2003 01:32 || Comments || Link || E-Mail|| [6472 views] Top|| File under:
'US national' in Saudi al-Qaida cell
A group of al-Qaida sympathisers broken up by Saudi authorities worked for Aramco oil company and includes a US national, a senior Riyadh official has revealed.
The official, who spoke on Friday on condition of anonymity, did not provide more details about the US national, who he said was among the 7-10 people captured during the summer of 2002. Saudi Aramco is the Saudi Arabian state-owned oil company and a spokesman in Houston could not immediately be reached for comment. Adil al-Jubair, foreign policy adviser to Saudi Crown Prince Abdullah bin Abd al-Aziz, told reporters in Washington his country had taken many steps to fight "terrorism" including more restrictions on financial flows. Saudi authorities have detained "well over 500 people" who are "terrorism" suspects, he said. "We have stifled a number of operations, terrorist operations," Jubair said. "We have contributed to stifling operations not just in Saudi Arabia but in other countries, including in the United States," he added. Reacting to the Saudi revelation, a federal law enforcement official in Washington said the FBI did not have any information about a US national in custody in Saudi Arabia related to such an incident.


But then, contradicting himself...

The US government originally brought that individual, who was of Saudi origin with an American passport, to the attention of the kingdom's authorities, the US source said on condition of anonymity.
Posted by: Fred Pruitt || 10/18/2003 00:44 || Comments || Link || E-Mail|| [6458 views] Top|| File under:
Britain
Sponger Hamza is back
HOOK-handed cleric Abu Hamza is back sponging off the taxpayer — living at his old house with his wife. Hamza has been hiding in a secret bolthole while he battles Home Secretary David Blunkett's decision to revoke his British nationality. But now he has sneaked back to the five-bed West London home where his wife and eight children live on handouts worth £1,000 a week.


"Hey, baby! I', back! Ready to make it nine?"
"Ohh! Abu! You silver tongued devil, you!"

Hamza, 45, dubbed Captain Hook, is shielded by a posse of minders who stop traffic every time he goes out and use a fleet of cars to confuse pursuers.


Wonder who pays for them?

Yesterday he gave an hour-long rant outside his old power base, the now boarded-up Finsbury Park Mosque in North London. He accused British politicians of lying about conflict in the Middle East.
Posted by: Fred Pruitt || 10/18/2003 17:37 || Comments || Link || E-Mail|| [6471 views] Top|| File under:
Europe
France warns against Iran action, says military intervention would be ridiculous
The US pursuit of forcible regime change is not a viable or safe policy in the dangerous world that exists after September 11, the French foreign minister, Dominique de Villepin who is alleged to be a man, said in an interview with the Guardian.


So far we're 2 for 2.


In a wide-ranging critique of US policy in the Middle East and beyond, Mr De Villepin said that any military action against Iran over its alleged nuclear weapons would be "absolutely ridiculous".


Which is why, Sparky, we haven't done that so far.


He also said that, in spite of Thursday's UN security council resolution giving the US-British force in Iraq a mandate, "the conditions for real progress on the reconstruction of Iraq are not complied with today... Reconstruction has to have a partner, you have to have real sovereignty in Iraq if you want to have the Iraqi people working with you."


We seem to be managing so far.


Mr De Villepin declined to commit France to providing reconstruction assistance at next week's donors' conference in Madrid, in spite of urgings to do so from Washington.


Because they're broke. Their deficit violates the EU guidelines for the 3rd year in a row. They don't have it.


While emphasising France's desire to patch up relations with the US and to work with it on a range of international issues, the foreign minister also questioned Israel's US-backed security policies. He said Europe should play a vital role in advancing the peace process, not least because of Europe's close trade and aid links with Paleostinian terrorists and boom-boys both sides. "I think that Israeli policy during the past months and years shows clearly that if you are going to imagine that only through security you are going to find solutions, you are mistaken...


The problem isn't that force has been tried and found to have failed. It's that force hasn't been tried. The Israelis need to reach out and touch the Paleo leaders.


"We think that using force, on the contrary, is going to... give new reasons to some people [like al-Qaida] to oppose you us." Mr De Villepin sketched out a French vision of a radically different approach to foreign policy in which differences of culture, society and religion should be weighed alongside questions of security. "Regime change can not be a policy on its own in today's world," he said. "You have to be respectful of sovereignty.


"Unless you're dealing with a former colony."


"Of course, there are very difficult situations when human rights are concerned... we have known that in Kosovo and Rwanda and Bosnia and Ivory Coast and Senegal and .... So in rare situations, we have to address these kinds of problems by military means. But you have to have the support of the international community... If there is one country that imagines it can solve this matter alone, we are going to see more vengeance, more difficulties, more problems, and the world is going to be more unstable."


He makes this up as he goes along, doesn't he?


After his visit, it was announced that Mr De Villepin and Mr Straw and the German foreign minister, Joschka Fischer, are to visit Tehran on Monday to try to defuse the nuclear arms row. To the annoyance of the Bush administration, Britain, France and Germany have offered to supply civilian nuclear technology to Iran in return for its abandoning any ambition to seek nuclear weapons capability.


We're annoyed because we learned from North Korea that you can't trust thugs who promise to stop their nuclear programs in exchange for 'civilian nuclear technology'. And youse guys weren't paying attention.
Posted by: Steve White || 10/18/2003 11:37:36 AM || Comments || Link || E-Mail|| [6468 views] Top|| File under:
India-Pakistan
Kashmir 'militants' killed after siege
Guess that makes it 90,002 martyrs...


Two suspected Islamic militants have been shot dead in Indian-administered Kashmir after a raid on the home of the chief minister. Indian security forces killed them both after storming a Srinagar shopping complex where they were holed up. The centre had been surrounded by police after Friday's attack. Ten people trapped inside the four-storey Al Jan complex were rescued. The BBC's Altaf Hussein in Srinagar says it is the first time the Indian authorities have carried out such an operation without blowing up the occupied building.


Sometimes you've got to do that, sometimes you don't...

The abortive attack on the home of chief minister Mufti Mohammed Sayeed is the most serious incident since an upsurge in separatist violence in Kashmir over the past two months. Two soldiers were killed and a number of civilians injured - including two press photographers - when militants threw grenades near Mr Sayeed's house and soldiers and security guards fired back.


Since this is Kashmir, the grenades prob'ly missed the soldiers and killed the civs. The best part:

Three different militant groups - Al Nasirin, Farzandan-e-Milat and Al Mansurian - said they carried out the raid.


"We each contributed two-thirds of a guy..."

A spokesman for Al Mansurian, Abu Shakir, told a local news agency: "Our target was [the] chief minister's residence, but the two gunmen who launched the attack stormed the wrong building."


"Mahmoud! You're holding the map upside down!"

However, Indian Deputy Prime Minister

LK Advani

accused the well-known Pakistan-based militant group, Lashkar-e-Taiba, of being responsible. Referring to Pakistan, he added: "The attack shows that our neighbour's attitude hasn't changed yet."


Haven't seen any of the three groups before, so they're probably a false nose and moustache for Lashkar e-Taiba...

Islamabad responded by denying any involvement in the attack.
"There is no truth in Advani's allegations. We have nothing to do with the violence in Kashmir," said Pakistan's information minister, Sheikh Rashid Ahmed.

Posted by: Fred Pruitt || 10/18/2003 17:26 || Comments || Link || E-Mail|| [6457 views] Top|| File under:
Musharraf not the boss, I am: Jamali
ANI Islamabad, October 18
      Pakistan Prime Minister Mir Zafarullah Khan Jamali has said it is he who is in charge of Pakistan and not President Pervez Musharraf. "I am running the country as per the Constitution, not the president," Jamali said in an interview that was published in the Khaleej Times. Jamali said he, Musharraf, the National Assembly and the Senate were acting in unison. Denying that Pakistan's opposition parties were being victimised, he said: "There is no harassment as there was in the past."  About the possibility of the government entering into a deal with Muttahida Majlis-e-Amal (MMA) over the Legal Framework Order (LFO), he said: "Politics is a dialogue. Either they convince me, or I convince them."


"Or we'll try to have each other killed..."

He said he had stated in Parliament that former Prime Minister Benazir Bhutto was corrupt. On Kashmir, he insisted that all Pakistani citizens, including armed forces personnel, wanted an amicable settlement of the dispute with India.


And there you have it.
Posted by: .com || 10/18/2003 2:15:43 PM || Comments || Link || E-Mail|| [6458 views] Top|| File under:
Violence erupts in Indian temple town
Simmering tensions erupted into violence yesterday in the northern Indian town of Ayodhya. Police reacted to prevent Hindu activists from staging a mass rally on the ruins of a razed mosque at a disputed holy site. They fired rubber bullets and tear gas at a mob of Hindu extremists attempting to break a security cordon, an AFP correspondent witnessed. Activists of the right-wing Hindu nationalist organisation Vishwa Hindu Parishad (VHP, or World Hindu Council) had been gathering here in defiance of a ban, to participate in a rally on the disputed ruins of the destroyed 16th century Babri mosque. Trouble began soon after a trainload of about 1,000 activists arrived in Ayodhya yesterday morning.


bussing in the protestors, huh?


They were taken by police to the Karsewakpuram, an open complex used for meetings, for an 'organised arrest'.


1000? - must've been like herding cats


However, as police began making arrests, the activists attacked them with iron rods and stones. The activists then locked themselves behind the iron gates of the complex and climbed on the roof of a building from where they began throwing stones at the police. The trouble subsided after about an hour with the arrest of top VHP Hindu leader Ashok Singhal and several of his followers.


Jugtime!


'Five rounds of rubber bullets were fired in the air,' said Inspector-General of Police V.K. Rai, who was slightly injured in the stone-pelting. There were no immediate details of other casualties. After the arrests, the activists were taken away in buses to various jails and the Karsewakpuram complex was vacated.

About 1.5km away from the site of the ruins, a group of about 20 Hindu militants burnt an effigy of Prime Minister Atal Behari Vajpayee. They shouted slogans demanding that the Prime Minister hand over the site of the destroyed mosque to them so a temple can be built. Ayodhya was flooded with about 10,000 security personnel who were on duty to prevent the rally, which was banned by a court order. Hindus claim the mosque was built by a Muslim king after demolishing a temple to their god Ram. They have, for decades, been demanding the site be given to them for temple 'reconstruction'.

The 1992 demolition sparked nationwide riots in which about 2,000 people were killed. After the demolition, the Hindus erected a makeshift temple before a court ordered that the status quo be maintained - essentially preventing both Hindus and Muslims from taking over the site. Since the court order, Hindus have been allowed to visit the temple only in small groups, while no public meeting or slogan-shouting is allowed anywhere near the site as its future is being decided by the courts. 'In no way will we allow them to hold the meeting,' district magistrate J.P. Sharma told AFP. 'They will also not be allowed to (shout slogans). If they do, we will arrest them.' In the past few days, police in Uttar Pradesh have arrested about 20,000 Hindu activists to prevent them from reaching Ayodhya to attend the rally. In response to the restriction and the security clampdown on its activists, the VHP has called on its supporters to block roads and railway tracks across Uttar Pradesh state, where Ayodhya is located. -- AFP


Not all loonies are Pakis
Posted by: Frank G || 10/18/2003 11:20:28 AM || Comments || Link || E-Mail|| [6471 views] Top|| File under:
Saudi-Pak Ties Based on Shared Values
Boilerplate to go with Prince Abdullah's visit to Pakland. I guess they don't realize how ominous that sounds...


Saudi Arabia and Pakistan have traditionally enjoyed very close relations. Religious affinity and historical ties have led to understanding on almost all regional and international issues. The relationship is based on mutual trust and confidence and draws its strength from a common cultural heritage and shared values.


The Paks fawn on the Arab master race. It's good for the ego...

Since its foundation in 1947, Pakistan has established a strong sense of community with the Islamic countries of the Middle East, especially the Kingdom of Saudi Arabia, as a fundamental principle of its foreign policy. These close brotherly ties have been further strengthened by mutual feelings of Islamic brotherhood and concern for the well-being of the Islamic Ummah. The close cooperation between the two countries is also evidenced in the support Riyadh and Islamabad extend to each other in international forums such as the United Nations, the Organization of the Islamic Conference and others.


Yep. Two players on the same team. Soddy Arabia provides the money and the head cheeses, Pakland provides the muscle and some of the middle management...

Saudi Arabia has provided and continues to provide considerable economic and financial assistance, which has played an important role in the economic development of Pakistan. The brotherly relations have been marked by regular exchanges of high-level visits between the two countries, the most recent being that of the president of Pakistan to the Kingdom in June 2003 and the current visit of the crown prince to Pakistan. The visit of the crown prince will give the two leaders an opportunity to discuss not only the current situation in South Asia but also recent developments in the Middle East, the Gulf region and Afghanistan besides reinforcing Pakistan's bilateral relations with Saudi Arabia in all fields.
Posted by: Fred Pruitt || 10/18/2003 10:01 || Comments || Link || E-Mail|| [6457 views] Top|| File under:
Pakistan body 'may be al-Qaeda man'
Okay, so Khadr might have gotten away, but at least someone else might have been taken out.
18 suspected militants were held in the tribal areas operation
American and Pakistani security officials are investigating whether one of eight suspected al-Qaeda men killed during a military operation in Pakistan's tribal region of Waziristan this month is a key terror suspect. Habis Abdullah al-Saoub, also known as "Samarkand", is an American national of Jordanian origin and is wanted by the FBI on charges of aiding or assisting al-Qaeda. The FBI believes he left the United States in October 2001 to join the jihad, or holy war, in Afghanistan. Reward money of up to $5m has been put up for information leading to his arrest. Samarkand should not be difficult to identify - the FBI's internet site says he has a three- to five-inch vertical scar on his lower back and a piece of flesh from one of his earlobes is missing.
Posted by: Paul Moloney || 10/18/2003 5:20:31 AM || Comments || Link || E-Mail|| [6478 views] Top|| File under:
Nuggets from the Urdu press
America faked 9/11
Writing in daily Insaf, Dr Shahid Masood who does a news commentary on ARY TV channel said that there was increasing evidence that America actually manipulated the 9/11 incidents to initiate a new policy towards the Islamic world. He said there was not enough proof that the third hijacked plane was actually brought down by a tussle in the plane and not by the American fighter planes flying alongside the aircraft. He said there were only two Israelis in the World Trade Center buildings at the time the hijacked aircraft struck them.


Cheeze. Now we're down to two. Yesterday it was 60...


Take Bangladesh back!
Quoted by daily Pakistan, senior editor

Majeed Nizami

said that the army should retake Bangladesh and liberate Kashmir instead of conquering its own country. He said a presidential system would not work in Pakistan. If it was tried then the provinces would break up. Kalabagh Dam should be built without taking the consent of the provinces. There was no need to consult them because if it was not built people would die of thirst in Pakistan. He said Pakistan was incomplete without Kashmir. He added that Pakistan could not become the country the Quaid-e-Azam had dreamed of.


Good idea. Unleash the army, by Gawd!... Uhhh... By the way: How did Pakland come to lose Bangla?


Sheikh Rashid is politically dead
Quoted in Nawa-e-Waqt, Hafiz Hussain Ahmad of JUI said that information minister

Sheikh Rashid

was politically dead and would not survive four takbeers. He said some politicians changed bosses and fathers frequently. PML(N) leader Makhdoom Javed Hashmi said that corps commanders had asked for a full-time army chief last year. He said soon a repeat of what happened to Junejo will happen. In Khabrain chief minister NWFP Durrani answering Sheikh Rashid said that his government was not dead in two nafals. If governments could be toppled by clowns then provinces would be run only by clowns. He said the province will enforce namaz and will equally enforce fasting.


Maybe he's not really politically dead. Maybe he just politically smells funny?


Ideology Council recommends death and mutilation
According to Nawa-e-Waqt, Council for Islamic Ideology recommended that under Sura Maida of the Quran all citizens should be allowed to seek punishment for rebellion against the state. Sura Maida gives death, crucifixion, exile and mutilation (hand or one foot and one hand). Article 6 of the Constitution gives death or life imprisonment to those who abolish the Constitution.


"Yessir, that's zackly what we need! More death and mutilation!"


Lack of entertainment
According to daily Pakistan chief justice of the Lahore High Court while hearing the appeal of filmstars Shahzadi and Madiha to drop charges of fahashi (obscenity) said that Pakistan had no means of public entertainment and more curtailment of it was not possible. Meanwhile a sessions judge in Lahore issued arrest warrants of film stars Saima, Nargis, Reema and Naseebo for recording a song in rain. He even called members of the censor board who had passed the film in which the dance in the rain was featured.


"Hey! You can't dance in the rain! That's un-Islamic! Come to think of it, dancing anywhere's un-Islamic. Bailiff! Kill or mutilate them!"


Lashkar Jhangvi terrorists let off
According to Khabrain, a Multan terrorist court headed by judge Abdul Qadir Shah acquitted a number of Lashkar e-Jhangvi terrorists and their notorious leader Malik Ishaq because there was no convincing proof against them. The terrorists were charged with shooting and killing two Shiites near the clock tower in Faisalabad in 1997.

Against Abdus Sattar Edhi
Daily Pakistan published reactions of various leaders to a statement earlier made by Pakistan's greatest philanthropist, Abdus Sattar Edhi. PML(N) Ghulam Dastgir Khan from Gujranwala said that Edhi's proposal that Pakistan should sign the CTBT proved that he was a crazy man who had become rich from giving bath to corpses. He said that Edhi was working for foreign agencies against Pakistan. He said the crores [hundreds of thousands] Edhi lost through his runaway second wife belonged to the nation and were not Edhi's. MMA leader in Gujranwala Hazarvi said that Edhi by recommending signatures on the CTBT was a mad man working for the Jews. He said Edhi's remarks against

Mullah Omar

were most unjust. Mullah Omar was a great soldier of Islam who lost one eye in jihad. He said

Osama bin Laden

too was a soldier of Islam.


I don't know who Abdus Sattar Edhi is, but I think I like him...
Posted by: Fred Pruitt || 10/18/2003 02:11 || Comments || Link || E-Mail|| [6458 views] Top|| File under:
'Pakistan must dispel negative image'
Boy, that's easier said than done...


German Ambassador to Pakistan Dr Christoph Brummer said on Friday Pakistan could improve its international image by removing doubts about nuclear proliferation, resolving its disputes with India, and strengthening democracy.


Shooting Hafiz Saeed would be a big step in the right direction...

In a speech on 'Europe, Germany and Pakistan' arranged by Government College University's Political Science Department, Dr Brummer said Pakistan should move closer to India by solving the smaller problems before moving onto the major ones, such as Kashmir. Dr Brummer said there are certain perceptions of Pakistan in the world, especially European, that hinder closer ties. "They feel many sources of instability, such as infiltration in Kashmir, a hampered democracy, meaning the functioning of democratic institutions and debate on the Legal Framework Order. There are doubts about nuclear proliferation and human rights issues such as sectarian violence, drug abuse and women's rights. These are deeply concerning."
Posted by: Fred Pruitt || 10/18/2003 01:13 || Comments || Link || E-Mail|| [6462 views] Top|| File under:
'Mujahideen have right to cross LoC'
The latest rant from Hafiz Saeed...


The mujahideen have a right to cross the Line of Control (LoC) in Kashmir to fight a jihad against Indian forces, Professor Hafiz Saeed said at the close of a three-day Jamaat ud-Dawa congregation on Friday. "This cannot be called infiltration because Kashmir is the jugular vein of Pakistan and fighting for freedom is not a sin," Mr Saeed said in a fiery speech to a large gathering at the Markaz Yarmok here. "We deduce our military and jihad planning from the Holy Quran and one day the Almighty will give us Khilafah and the government."


"Someday I'll have a jewelled turban... and dancing girls... and a Grand Vizir..."

He said if President General Pervez Musharraf wanted to end the political deadlock brought about by the Legal Framework Order (LFO), he should suspend the constitution and declare the Quran the supreme law of Pakistan. "Moreover, military training should be declared compulsory for every child of five years and above so we are able to combat the infidels and establish the rule of the Quran," he said. "We will never let Hindus to construct a temple to Ram in Ayodhya. The Muslims of India will reconstruct the Babri Mosque instead." He predicted that India would soon crumble and "each of its parts will become a Pakistan".


That's what he and Qazi are working toward...

He admitted that JD activists were fighting in India and other parts of the world. "Jihad is our obligation and we will sacrifice everything for it. We are not just fighting in Kashmir, but also in Afghanistan, Iraq and Chechnya," the Jamaat ud-Dawa chief said.
Mr Saeed urged the Organisation of the Islamic Conference (OIC) to fight a jihad "in defence" of Islam. "If it does not wage jihad, it is useless for Muslims and Islam. The OIC should establish a united force with Pakistan as its nucleus and introduce a joint currency," he added.
However, he was against jihad within Pakistan. "Those who associate us with jihad in Pakistan are agents of Satan. We have directed our Mujahideen not to use weapons against any Muslim in Pakistan," he said.


"Of course, our definition of a who's a Muslim is pretty tight..."

More than a hundred thousand people including women and young children attended the Jamaat ud Dawa congregation to hear their chief speak. Some of the veiled women attended Friday prayers carrying their infants. JD activists armed with clubs maintained security in and outside the congregation, while young men armed with Kalashnikovs and other guns kept a lookout on temporarily erected posts in the centre. Hundreds of banners, many urging people to take up arms in jihad, were hung up. In front of each camp was a box asking for donations to fund jihad and for the families of those killed fighting it. At the end of the congregation, JD leaders made repeated announcements asking for contributions.


Mr. Minister of Information sez this doesn't happen, either...

Mr Saeed was scheduled to meet journalist at the end of the congregation, but cancelled the meeting without explaining why. Former Inter-Services Intelligence chief General (r) Hamid Gul and others attended the congregation on Friday and met Mr Saeed.
Posted by: Fred Pruitt || 10/18/2003 01:10 || Comments || Link || E-Mail|| [6459 views] Top|| File under:
'Osama's aide escaped after Waziristan raid'
A top associate of

Osama bin Laden

escaped a major army sweep earlier this month along the border with Afghanistan, but some cannon fodder low-level

Al Qaeda

operatives were killed and captured in the raid, intelligence officials Friday. Three intelligence officials on Friday told The Associated Press the raid was carried out on a tip that Ahmed Said Khadr, an Egyptian-Canadian dual national and suspected Al Qaeda financier, was in the region.


Lucky for him, Mahmoud the Weasel was, too...
Posted by: Fred Pruitt || 10/18/2003 01:00 || Comments || Link || E-Mail|| [6459 views] Top|| File under:
Waziris agree to surrender 6 men
A major tribe in Shakey area of South Waziristan Agency has agreed to surrender six men wanted for allegedly sheltering

Al Qaeda

and

Taliban

suspects.


How about the suspects? Where're they?

Anwar Ali Shah, deputy administrator of South Waziristan Agency, told Daily Times Friday by phone from agency headquarters

Wana

that the Sperkey tribe, a sub-tribe of Wazir, promised to hand over the wanted men tomorrow (Saturday). "The agreement came after successful negotiations with the tribe," he added. The sub-tribe's willingness to hand over the wanted men comes after the administration assured them that the tribesmen would not be handed over to the US.
Posted by: Fred Pruitt || 10/18/2003 00:57 || Comments || Link || E-Mail|| [6460 views] Top|| File under:
Two killed in attack near CM's house in Kashmir
Militants opened fire near the residence of Held Kashmir Chief Minister Mufti Mohommad Sayeed and detonated two explosions Friday, killing two paramilitary soldiers, before fleeing into a shopping centre and battling with security forces. Three soldiers and four civilians were wounded in the blasts near the home of Mufti Sayeed, who was not home at the time of the attack. Nine soldiers and police were injured hours later in battles against the militants who hurled grenades and fired guns from within the Ali Jan shopping complex.


Well, that sounds like a legitimate military target...

Soldiers and police in combat gear stormed the building after seven hours and fought their way to the fourth floor where they evacuated seven trapped students using a rope ladder. Soldiers evacuated nine shopkeepers while the militants hurled grenades intermittently and fired from different locations, said

MA Shah,

a senior police official.
Posted by: Fred Pruitt || 10/18/2003 00:53 || Comments || Link || E-Mail|| [6459 views] Top|| File under:
Iraq
Dutch Marines Find "Suspect Shells" in Iraq
Could be another false alarm (hence all the caveats), God knows we've had plenty of those. OTOH, there's always a chance that this a genuine find.



Dutch marines clearing munitions in the southern al-Muthana province of Iraq have called in British and American weapons inspectors after finding "a few dozen suspect shells", a Defence Ministry spokesman in the Netherlands said Saturday.

Some 1,100 Dutch marines have been based in the region since August under the British-led stabilisation force.

"We are there clearing unused and old munitions, some dating back to the Gulf war, and found a few dozen shells of which we aren't 100 per cent sure of the contents," spokesman Robin Middel said. "We aren't saying these are chemical weapons, it could be anything," he said.

The 130-mm artillery shells found October 8th showed "several indications of some kind of chemical reaction", Middel said. "They could be regular munitions that have become discoloured by the heat and sun."

Following standard procedures, Dutch marines buried the suspect munitions in air tight bags 1.5 metres (4 feet) underground, Middel said.

British commanders overseeing the Dutch operation have been informed and weapons experts called to conduct inspections.

The Netherlands was not involved in combat operations during the Iraqi war, but gave political support to the United States and provided Turkey with Patriot rocket-defence systems.
Posted by: Dan Darling || 10/18/2003 12:08:54 PM || Comments || Link || E-Mail|| [6460 views] Top|| File under:
South Korea to Send More Troops to Iraq
SEOUL, South Korea (AP) - In a boost for the United States, South Korea pledged Saturday to send more troops to Iraq but did not specify how many or whether they would be combat troops. The decision came two days after the U.N. Security Council unanimously adopted a U.S.-led resolution aimed at getting more troops and money to help stabilize Iraq and speed its independence.


So the resolution will do some good after all, eh?


``The government will decide on the number, characteristics and timing of the dispatch after considering the U.S. request and public opinion,'' said Yoon Tae-young, a spokesman for South Korean President Roh Moo-hyun. South Korea's military's capacity and other factors would also be taken into account, Yoon said. South Korea sent 675 non-combat troops to Iraq earlier this year.


I think they could spare a brigade, mixed combat and support.


Alongside 130,000 American soldiers, there are currently more than 20,000 troops or security forces in Iraq from 26 nations, most of them organized under two peacekeeping contingents: under the British in the south and under the Poles in central Iraq.

The United States is pressing other nations to contribute forces. South Korea is the second nation after Turkey to announce that it has agreed to do so. But parliament must first approve and some lawmakers oppose deployment. South Korea's major political parties did not immediately say whether they would go along. ``We will clarify our position after collecting opinion from inside and outside the party,'' the main opposition Grand National Party said in a statement. The party has 149 seats in the 272-member National Assembly.

South Korea also plans to contribute $200 million over the next four years to help rebuild Iraq, in addition to $60 million in aid this year, Yoon said.

The United States has been asking South Korea to send troops to help restore security. South Korean officials said the United States didn't specify how many troops it wanted, but cited the Polish-led international division of 9,500 troops as an example for South Korean involvement.


Did someone say, 'brigade'?


``One thing that has been decided is that we will send troops to Iraq,'' said South Korea's National Security Adviser Ra Jong-yil. ``Nothing else has been decided.''


I sense a certain lack of enthusiasm.


South Koreans are divided over sending troops to Iraq. Some believe it would boost Seoul's military alliance with Washington, which is vital to South Korea's national security. Some 37,000 U.S. troops are based in South Korea, a legacy of the 1950-53 Korean War. Others say the U.S. war in Iraq was unjustified and South Korea shouldn't send soldiers. The earlier dispatch of non-combat troops set off protests in Seoul. ``We will stop the dispatch at all costs,'' said Park Suk-min, a spokesman at a coalition of NKor inspired simpletons civic groups opposing the Iraq war. ``We don't need national interests won by joining an invasion.''

President Roh has said he fears that if South Korea is distracted by operations in Iraq, North Korea could take measures that would cause a deterioration of the situation on the Korean Peninsula.


This distraction thing is easy to manage. I recall a certain president who talked on the phone with a congressman while getting ... oh, but that's a different story!
Posted by: Steve White || 10/18/2003 11:46:40 AM || Comments || Link || E-Mail|| [6458 views] Top|| File under:
Leak Halts Iraqi Oil Flow to Turkey
"Dammit, Murat, I said COUNTER-clockwise!"


ISTANBUL, Turkey (AP) - Iraq resumed pumping oil through its northern pipeline to Turkey on Saturday but stopped the flow after about two hours because of technical problems. The brief pumping - the first flow through the pipeline in two months - illustrates the uphill battle Iraq faces in restoring its oil industry, essential for reconstruction in the war-battered nation.

Gurhan Unal, a top official at Turkey's Ceyhan port, said a leak in the pipeline from the northern Iraqi city of Kirkuk stopped the flow before the oil reached Ceyhan, the Anatolia news agency reported. While sabotage has stopped the flow of oil through the 600-mile pipeline in the past, Iraq said technical problems - not sabotage - caused the disruption at around 11 a.m., a Turkish energy ministry official said. Repairs were under way, the Anatolia news agency quoted Unal as saying. A Turkish official, speaking on condition of anonymity, said the flow could resume as early as Sunday.

Getting the northern pipeline running is crucial to Iraq's economic recovery; it carries crude from the vast northern fields that provide nearly half of Iraq's exports to world markets. Though postwar oil sales resumed in June, the supply comes all from the south, amounting to 1 million barrels of oil a day compared to the 2.1 million Iraq pumped before the U.S.-led liberation invasion.

L. Paul Bremer, the U.S. civilian administrator for Iraq, has said the country loses $7 million a day when the northern pipeline is not in service.

Earlier this week, an explosion ripped open part of the main pipeline linking the northern oil fields to the al-Doura oil refinery and the Mussayab power plant. That oil was earmarked for domestic use.


I think we need some good ol' Texas riggers out there kicking butts and making things work.
Posted by: Steve White || 10/18/2003 11:41:52 AM || Comments || Link || E-Mail|| [6459 views] Top|| File under:
Southeast Asia
Myanmar troops capture Karen rebel base
Rats!


In a major offensive, Myanmar government forces have taken an ethnic Karen stronghold near the border with Thailand, leaving about 1,500 people homeless and in hiding, observers in northern Thailand said Friday. The offensive against the 7th Brigade headquarters of the Karen National Liberation Army began last month in Paan district of Karen State, opposite the Thai town of Mae Sot. A Western journalist who visited the scene of the fighting on Wednesday said 80 Karen guerrilla defenders had been holding out against 400 Myanmar government troops besieging the stronghold, about 5 kilometers (3 miles) inside Myanmar. It fell Thursday, but most of the defenders apparently escaped. Mahn Sha, the secretary general of the rebels' political wing, the Karen National Union, denied any major loss by his forces, saying his guerrillas held no permanent positions in the area. He told The Associated Press by telephone that sporadic fighting has been going on for the past 10 days, after about 3,000 government troops entered the Pa-An area. Mahn Sha claimed 120 government soldiers had been killed in the fighting and Karen casualties numbered only 12 wounded. The claims could not be corroborated and KNU's reports in the past have sometimes proved to be exaggerated.


Those are pretty lop-sided sounding numbers — I'll admit I hope they're true, though. I admit to liking the Karens. They're a forest tribe, many of them Baptists, believe it or not. The ladies smoke pipes and they're very friendly, nice people. The Burmans — the majority ethnic group in Burma — tend to look down on them, and the junta's been trying to stamp out their autonomy movement for years.

The Shans, their neighboring tribe and occasional allies, are related to the Thais. They're less stable than the Karens, being prone to siezures. You don't want to be around when the fit hits the Shan...
Posted by: Fred Pruitt || 10/18/2003 01:44 || Comments || Link || E-Mail|| [6460 views] Top|| File under:
Terror Networks
New Tape from Binny en route ...
Arabic satellite television Al Jazeera said on Saturday al Qaeda leader Osama bin Laden had sent an audio message advising the United States to quit Iraq.

The television has yet to broadcast the audio tape but made a text of it available to the media.



As Drudge would say, developing. We should no more after it's broadcasted.
Posted by: Dan Darling || 10/18/2003 12:10:57 PM || Comments || Link || E-Mail|| [6469 views] Top|| File under:
Kill Americans Whose Blood is 'Like the Blood of a Dog'
More from MEMRI's excerpts from The Voice of Jihad...
The magazine featured an article by Sheikh Nasser Al-Najdi, who wrote: "
Dogs, like other animals, are not assigned [religious] missions and commandments, and [religious prohibitions] are not forbidden them; they were created according to a particular nature, and they do not deviate from their nature. They are different from the infidel, who was created by Allah in order to worship Him and in order to believe in His monotheism, but who denied Him, and took other gods beside Him. Anyone who is satisfied with what is said above concludes that the heresy of that infidel and his rebellion against the religion of Allah requires the permitting of his blood and [sanctions] his humiliation, and that his blood is like the blood of a dog and nothing more.
"What is said above is sufficient to cause the monotheist
 to burn with desire for the blood of the infidel, to slaughter the enemy of Allah, and to cut him up into pieces. This is not strange at all.


Not if you're psychotic, anyway...

"If a believer would not be willing to stand the sight of someone walking on the earth whom he had heard cursing his father or harming his honor, then how much more so when someone curses his God, Whom he loves more than the love he feels for his beloved. How [will he stand it] while Allah permits him [to kill the infidel] and he knows that killing this man, as far as Allah is concerned, is like killing a dog?



Because we're infidel societies, we have all these prohibitions against killing other human beings. If you've got a turban, those prohibitions don't apply, so you're free to chop people up in little pieces because they won't align their thinking to yours. Krazed killers? Homicidal maniacs? Bloodthirsty loons? Certainly not! Just pious Muslims, doing God's will...

"My Jihad-fighting brother, don't you want Paradise? Don't you want to protect yourself from Hell?
 Kill the polytheist, kill the one whose blood is like the blood of a dog, kill the one whom Allah ordered you to kill and whom the Prophet of Allah [Muhammad] incited you against. Have you not seen him, whose blood is like the blood of a dog, cursing your religion and taking your sister captive? Have you not seen him, whose blood is like the blood of a dog, occupying the lands of the Muslims, controlling the land of the two holy places, and leading colonialism in Mecca and Al-Madina? The one whose blood is like the blood of a dog that ignored all the nations of the world and chose the Muslims, to make them weep and make the world laugh at them. The one whose blood is like the blood of a dog has introduced his treacherous agents to [rule] over the loyal faithful clerics



Important safety tip: Never laugh at a lunatic, no matter how ridiculous he sounds. He'll chop you into little pieces if he gets the chance...

"Bush, the son of Bush, is a dog and the son of a dog; his blood is the blood of a dog; his bark is the bark of a dog; and he has all the traits of a dog except for loyalty. Thus, he is a hyena
 [Saudi Interior Minister] Nayef Ibn Abd-Al-Aziz may Allah fight him, has no brains, honor, shame, religion, manhood, morality, or credibility
"


"He's ugly, he has bad breath, his feet are flat, and his mother wears combat boots..."
Posted by: Fred Pruitt || 10/18/2003 00:36 || Comments || Link || E-Mail|| [6470 views] Top|| File under:
"The Voice of Jihad"
From MEMRI. There's enough in this one article to mine for months...


Supporters of the

Al-Qaida

organization in Saudi Arabia launched a new on-line magazine, "The Voice of Jihad." The magazine was described as a "bimonthly dealing with Jihad and the Mujahideen in the Arabian Peninsula."
Why is Jihad Necessary in Saudi Arabia? - An Editorial
The editorial of the first issue of "The Voice of Jihad" was penned by "Jihad warrior Suleiman Al-Dosari," who wrote: "A tremendous obligation has been entrusted upon us – Jihad for the sake of Allah
 Allah has imposed the obligation of Jihad in [several] cases, all of which exist in this generation: starting from repelling the aggression of the infidels, through fighting the apostates, supporting the oppressed, and liberating captives and prisoners. It includes voluntary Jihad, [that is] fighting the infidels so that they will pay the Jizya [poll tax paid by non-Muslims living under Muslim rule], with humiliation, into the hands of [the Muslim rulers]. All these are commandments that apply to every Muslim individually, or obligations that apply collectively. But as long as they are not carried out by a large enough number of Muslims, they are commandments that apply individually



"Pay your dhimmi tax like good little infidels and maybe we'll let you alone, unless we feel like slapping you around or taking your women..."

"One of the greatest places in which Jihad is a commandment applying to each Muslim individually is the land of the two holy places [i.e. the Arabian Peninsula]. In this land there is the occupying Crusader enemy who steals the land's treasures, determines its policy, and sets out from it to make war on the Muslims.


Other than oil and camels, Arabia doesn't have much to steal, except for sand. Seems like we pay for oil. The rest of it's a pretty generic bitch. For all their aversion to swine, you can't beat an Islamist when it comes to hogwash.

It also has an apostate agent government, and it implements the plans of colonialism, supports the infidels, and rules by a law that is not the law of Allah



The Soddies just aren't Islamic enough, no matter how many heads they lop off...

Its prisons hold the oppressed who are subjected to insufferable tortures, and in it there are aggression and curses against Allah, insult to the religion, and contempt for the believers, [and all this] under the protection and patronage of the family of Saud, whose members simultaneously silence the reformists [the opponents of the regime demanding 'reform' towards a more fundamentalist state] as well as those who call for virtue, and jail those who call on them to impose the law of Allah.


The will of Allah, of course, involves imposing Islam on the known universe...

"It is amazing that many Jihad youths turn to other arenas and abandon this great arena and the [mission of the] liberation of the pure land [namely Saudi Arabia] from the defilement of the Crusaders and their lackeys, even though this land is the worthy land for Jihad that requires purification and liberation more than any other land. There are many reasons for this [amazing phenomenon], among them
 the cruel attack led by those who abandoned [the Jihad movement] who tremble in fear [the clerics who support the Saudi regime] and who find nothing wrong with their land being occupied by American female soldiers
"


Babes. They just can't stand the idea of troops with bosoms. They're afraid one of them might beat them up.
Posted by: Fred Pruitt || 10/18/2003 00:23 || Comments || Link || E-Mail|| [6459 views] Top|| File under:
Home Front
Terror Probe Points to Va. Muslims
This isn't going to be good for your image...


A secretive group of tightly connected Muslim charities, think tanks and businesses based in Northern Virginia were used to funnel millions of dollars to terrorists and launder millions more, according to court records unsealed yesterday. An affidavit from Homeland Security agent David Kane said that the Safa Group, also known as the SAAR network, in Herndon had sent more than $26 million in untraceable money overseas and that leaders of the organization "have committed and conspired to . . . provide material support to foreign terrorist organizations."

The probe of the Herndon groups is the largest federal investigation of terrorism financing in the world, authorities have said. And the unsealing of Kane's report marks the first time the government has alleged the main purpose of the Virginia organizations, set up primarily with donations from a wealthy Saudi family, was to fund terrorism and hide millions of dollars. Kane said the convoluted nature of the myriad financial transactions and the fact that much of the money was sent to tax havens with bank secrecy laws make it impossible to trace the final destination of much of the money. But he said the pattern of the money's movement, coupled with the association of leaders of the Safa Group with suspected terrorists, were strong indicators the group was financing terrorism. "There appears to be no innocent explanation for the use of layers and layers of transactions between Safa Group companies and charities other than to throw law enforcement authorities off the trail," Kane wrote.

In March 2002 federal agents raided the organization's offices on Grove Street in Herndon as well as the homes of eight of the leaders of the group. The raids prompted widespread protest among the Muslim community. Muslim leaders accused law enforcement officials of carrying out a witch hunt and said the raids, in which computers and other office equipment were seized, was hurting legitimate businesses. The 101-page affidavit was released yesterday at the request of the Wall Street Journal. The document, which also includes several lengthy attachments, lays out the government case in detail for the first time, including alleged financial ties going back almost two decades between the Safa Group and groups under investigation for terrorist ties in Florida and Dallas.

Yesterday, Nancy Luque, a lawyer for many of the individuals and companies cited in the affidavit, said the document is filled with "rank speculation by agent Kane." She said that at the time the Safa Group began its work with the Florida and Dallas groups, they were not under investigation. "It doesn't show that one penny went to a terrorist or a terrorist organization," she said of the affidavit. "Given the lack of evidence of any money going to any terrorist organization, it is no wonder the government has released this affidavit, which to me means the case is at a dead end. . . . They can leave it out there to smear everyone."

The affidavit charges that overlapping companies in the Safa Group were deliberately set up to "layer" or obscure the final destination of millions of dollars that moved in complicated transactions among organizations led by the same small group of people. It details how, from 1996 to 2000, charities in the Safa Group raised $54 million and that $26 million was sent to the Isle of Man, a known tax haven where bank secrecy laws make it impossible to trace the final destination of the money. About $20 million went to Safa Group charities and $8 million went to people and groups outside the organization, according to the group's own Internal Revenue Service filings. The purpose of all the transactions, Kane said, is "to route money through hidden paths to terrorists, and to defraud the United States by impeding, impairing, obstructing and defeating the lawful government functions of the IRS."

In a five-year period, four groups in the network sent more than $26 million to the Isle of Man. The initial money to set up the Safa Group was $3.4 million hand-carried in 1980 from Saudi Arabia by Ibrahim Hassaballa, Kane said. The heart of the network in the early years was the SAAR Foundation, named for Sulaiman Abdul Aziz Rajhi. While the SAAR Foundation legally dissolved in December 2000, Kane said the company maintained a bank account that continued to receive hundreds of thousands of dollars in wire transfers and deposits over the next year, making it a "way-station for money being routed around the world by the Safa Group." The affidavit alleges leaders of the Safa Group knowingly supported the Islamic Resistance Movement, or Hamas, and the Palestinian Islamic Jihad (PIJ), both designated terrorist entities by the United States in 1995. Senior investigators said leaders of the Safa Group also put millions of dollars into banks and companies that financed

Osama bin Laden's

al Qaeda organization.

In the past month, two individuals with ties to the Safa Group have been in federal court. On Oct. 9 Soliman S. Biheiri, who handled investments for some of the leaders of the Safa Group, was convicted on two counts of immigration fraud. He awaits sentencing, and prosecutors have requested he receive 10 years in prison because of allegations that Biheiri's company was used to fund terrorism. Abdurahman Alamoudi, a well-known leader of the American Muslim community who also led several organizations in the Safa Group, was arrested earlier this month on charges of illegally traveling to Libya. He is being held without bail pending his trial, and prosecutors successfully argued for his detention without bail on grounds that he was financing terrorists.
Posted by: Fred Pruitt || 10/18/2003 17:14 || Comments || Link || E-Mail|| [6458 views] Top|| File under:
Caribbean
Two more defectors from Cuban workers' paradise
Two dancers for Cuba's renowned National Ballet have defected during the dance company's tour of the United States. Gema Diaz and Cervilio Amador slipped away from the Cuban ballet company company last Saturday in Daytona Beach, Florida, where the dancers were scheduled to perform. Mr. Amador says the two met with an immigration attorney this week and plan to ask for political asylum. The Miami Herald newspaper quotes Mr. Amador as saying the two want to live in freedom. The Cuban National Ballet has not commented on the defections. The dance company is on a 20-city tour of the United States, and is currently in New York.


At press time, there was no official comment from Cuba regarding the US offer to expatriate Alec Baldwin and Sean Penn in trade.
Posted by: Dar || 10/18/2003 3:52:57 PM || Comments || Link || E-Mail|| [6457 views] Top|| File under:
Home Front
This Is Outrageous
Sick, wounded U.S. troops held in squalor
Hundreds of sick and wounded U.S. soldiers including many who served in the Iraq war are languishing in hot cement barracks here while they wait — sometimes for months — to see doctors. The National Guard and Army Reserve soldiers' living conditions are so substandard, and the medical care so poor, that many of them believe the Army is trying push them out with reduced benefits for their ailments. One document shown to UPI states that no more doctor appointments are available from Oct. 14 through Nov. 11 -- Veterans Day.

"I have loved the Army. I have served the Army faithfully and I have done everything the Army has asked me to do," said Sgt. 1st Class Willie Buckels, a truck master with the 296th Transportation Company. Buckels served in the Army Reserves for 27 years, including Operation Iraqi Freedom and the first Gulf War. "Now my whole idea about the U.S. Army has changed. I am treated like a third-class citizen." Since getting back from Iraq in May, Buckels, 52, has been trying to get doctors to find out why he has intense pain in the side of his abdomen since doubling over in pain there. After waiting since May for a diagnosis, Buckels has accepted 20 percent of his benefits for bad knees and is going home to his family in Mississippi. "They have not found out what my side is doing yet, but they are still trying," Buckels said.

One month after President Bush greeted soldiers at Fort Stewart — home of the famed Third Infantry Division — as heroes on their return from Iraq, approximately 600 sick or injured members of the Army Reserves and National Guard are warehoused in rows of spare, steamy and dark cement barracks in a sandy field, waiting for doctors to treat their wounds or illnesses. The Reserve and National Guard soldiers are on what the Army calls "medical hold," while the Army decides how sick or disabled they are and what benefits — if any — they should get as a result. Some of the soldiers said they have waited six hours a day for an appointment without seeing a doctor. Others described waiting weeks or months without getting a diagnosis or proper treatment.

The soldiers said professional active duty personnel are getting better treatment while troops who serve in the National Guard or Army Reserve are left to wallow in medical hold. "It is not an Army of One. It is the Army of two — Army and Reserves," said one soldier who served in Operation Iraqi Freedom, during which she developed a serious heart condition and strange skin ailment.

A half-dozen calls by UPI seeking comment from Fort Stewart public affairs officials and U.S. Forces Command in Atlanta were not returned. Soldiers here estimate that nearly 40 percent of the personnel now in medical hold were deployed to Iraq. Of those who went, many described clusters of strange ailments, like heart and lung problems, among previously healthy troops. They said the Army has tried to refuse them benefits, claiming the injuries and illnesses were due to a "pre-existing condition," prior to military service.

Most soldiers in medical hold at Fort Stewart stay in rows of rectangular, gray, single-story cinder block barracks without bathrooms or air conditioning. They are dark and sweltering in the southern Georgia heat and humidity. Around 60 soldiers cram in the bunk beds in each barrack. Soldiers make their way by walking or using crutches through the sandy dirt to a communal bathroom, where they have propped office partitions between otherwise open toilets for privacy. A row of leaky sinks sits on an opposite wall. The latrine smells of urine and is full of bugs, because many windows have no screens. Showering is in a communal, cinder block room. Soldiers say they have to buy their own toilet paper. They said the conditions are fine for training, but not for sick people.

"I think it is disgusting," said one Army Reserve member who went to Iraq and asked that his name not be used. That soldier said that after being deployed in March he suffered a sudden onset of neurological symptoms in Baghdad that has gotten steadily worse. He shakes uncontrollably. He said the Army has told him he has Parkinson's Disease and it was a pre-existing condition, but he thinks it was something in the anthrax shots the Army gave him. "They say I have Parkinson's, but it is developing too rapidly," he said. "I did not have a problem until I got those shots."

First Sgt. Gerry Mosley crossed into Iraq from Kuwait on March 19 with the 296th Transportation Company, hauling fuel while under fire from the Iraqis as they traveled north alongside combat vehicles. Mosley said he was healthy before the war; he could run two miles in 17 minutes at 48 years old. But he developed a series of symptoms: lung problems and shortness of breath; vertigo; migraines; and tinnitus. He also thinks the anthrax vaccine may have hurt him. Mosley also has a torn shoulder from an injury there. Mosley says he has never been depressed before, but found himself looking at shotguns recently and thought about suicide. Mosley is paying $300 a month to get better housing than the cinder block barracks. He has a notice from the base that appears to show that no more doctor appointments are available for reservists from Oct. 14 until Nov. 11. He said he has never been treated like this in his 30 years in the Army Reserves. "Now, I would not go back to war for the Army," Mosley said.

Many soldiers in the hot barracks said regular Army soldiers get to see doctors, while National Guard and Army Reserve troops wait. "The active duty guys that are coming in, they get treated first and they put us on hold," said another soldier who returned from Iraq six weeks ago with a serious back injury. He has gotten to see a doctor only two times since he got back, he said. Another Army Reservist with the 149th Infantry Battalion said he has had real trouble seeing doctors about his crushed foot he suffered in Iraq. "There are not enough doctors. They are overcrowded and they can't perform the surgeries that have to be done," that soldier said. "Look at these mattresses. It hurts just to sit on them," he said, gesturing to the bunks. "There are people here who got back in April but did not get their surgeries until July. It is putting a lot on these families."

The Pentagon is reportedly drawing up plans to call up more reserves. In an Oct. 9 speech to National Guard and reserve troops in Portsmouth, New Hampshire, Bush said the soldiers had become part of the backbone of the military. "Citizen-soldiers are serving in every front on the war on terror," Bush said. "And you're making your state and your country proud."
Posted by: tipper. || 10/18/2003 11:18:22 AM || Comments || Link || E-Mail|| [6481 views] Top|| File under:
Africa: Southern
Noczim runs dry
And this is from the Herald, staunchly pro-gummint...
THE National Oil Company of Zimbabwe (NOCZIM) has run dry, paralysing the public transport sector and almost all the Government and quasi-government departments' operations. Court operations throughout the country have been affected with the Zimbabwe Prison Services failing to ferry remand prisoners to court. Farmers have also been affected with only 280 000 litres of the projected 150 million litres of diesel having been delivered for tillage nationwide as of yesterday. Even the army has not been spared either and some army vehicles have been seen refuelling at private service stations. Several other Government departments' operations have been grounded and in some parts of the country, relatives of sick people referred to bigger institutions have been asked to fuel up Government ambulances for the sick to get help. In some places, Government ambulance fleets have been grounded for some time and police patrols in many areas, especially the communal areas, were now either by public transport, on bicycles or on foot.


"Patrol 58, 2-11 in progress at 4451 Mugabe Court!"
"Roger. ETA's is about three hours."
"Three hours?"
"There ain't another bus until then!"

Worst-hit, however, is the public transport system that relies solely on Noczim fuel to remain viable and most buses, both rural and urban, have been grounded or abandoned at service stations. While initially the withdrawal of buses by operators pushing for a fare review by the Government affected commuters, the new transport crisis throughout the country is due to fuel shortages. "There is no fuel here, not a single drop although some is expected early next week," a source at Noczim said. This was, however, against a background of a statement by the Minister of Energy and Power Development Ambassador Amos Midzi that there is adequate fuel.
Posted by: Fred Pruitt || 10/18/2003 09:51 || Comments || Link || E-Mail|| [6459 views] Top|| File under:
Africa: West
Chea Retains Defence Ministry in New Government
Daniel Chea, who served as Defence Minister under disgraced former president Charles Taylor, was confirmed in his post on Thursday by the new broad-based transitional government led by Gyude Bryant.


I'd call that a bad sign. I'd say there was worse to come...

The ebulliant Chea directed Taylor's bush war against two rebel movements which signed a peace deal with the government in August. He was one of two Taylor loyalists to retain their jobs in Bryant's broad-based administration. The other was Health Minister Peter Coleman.
Under the terms of the peace deal, Taylor's National Patriotic Party (NPP) and the two rebel movements each have the right to name five ministers in Bryant's 21-member cabinet, which will guide Liberia to fresh elections in 2005. The other Taylor loyalists nominated to serve in the new cabinet were Christian Herbert, the former labour minister, who becomes Minister of Planning and Economic Affairs, Horatio Dan Morias, the former superintendent of Maryland County in Southeastern Liberia, who becomes Minister of Internal Affairs, and Lenn Eugene Nagbe, a close advisor of Moses Blah, who becomes Minister of Posts and Telecommunications. Taylor's senior battlefront commander, Roland Duo, was named as Assistant Defense Minister for Navy Affairs. Blah himself did not figure on the NPP list. It appears, that like Sekou Conneh, the leader of the main Liberians United for Reconciliation and Democracy (LURD) rebel movement, he will not form part of the new broad-based government.


Decided to become the man behind the curtain, did he? I thought he'd try and hold on to power himself. Guess he's either more subtle than I thought or doesn't control enough guns and bustiers...

However, Thomas Nimely, the leader of the Movement for Democracy in Liberia (MODEL), the smaller rebel movement, has put his name forward to become foreign minister.


"Me! Me! Pick me! I wanna go to Gay Paree!"

He has yet to name MODEL's other nominees to the cabinet.


"I'll get around to it, I promise. Ple-e-e-e-ase lemme go to Gay Paree!"

LURD has so far appointed four of its five ministers. These are Kabineh Janneh, its chief negotiator at the peace talks, for Minister of Justice, Luseni Kamara for Finance, Vamba Kanneh for Transport and Lavalla Supuwood, a figure who was close to Charles Taylor, for Labour.


Formerly close to Chuck? Or Chuck's man in the opposition?

A senior LURD source told IRIN on Wednesday that the movement would not release its full list of nominees for government jobs, pending "proper clarification" on the assistant ministerial posts.
Posted by: Fred Pruitt || 10/18/2003 09:41 || Comments || Link || E-Mail|| [6477 views] Top|| File under:
Middle East
Army kills Hamas man, two other Palestinians in Gaza
JPost Reg Req'd


Troops fired on Saturday at a group of Hamas guerillas laying explosives along paths used by Israeli tanks in the Salam neighborhood of the Rafah refugee camp, the army and Hamas members said. Three Palestinians, including senior Hamas field commander Tariq Abu Hussein, 39, and another Hamas member, Hussam Mughier, 26, were killed and 10 wounded, Palestinian doctors and witnesses said.


nice shooting Avner! Bagged your limit!


Several bystanders who came in their car to evacuate casualties were fired on by a tank and machine guns, witnesses said.


"Leave 'em!"


One woman in the car,

Widad Ajrami

, 28, was killed and her husband and a brother-in-law were wounded, said a relative

Mohammed Ajrami

. The car was riddled with bullets and its seats were smeared with blood and littered with shards of glass. An army spokeswoman said soldiers only shot at armed men and no tank shell was fired.

On Friday, the US Embassy in Israel halted travel by American officials to the Gaza Strip and said it is reviewing security arrangements in response to a deadly attack on a US convoy earlier this week.

Meanwhile in Nablus, Hamas put on an angry display Friday evening, with dozens of masked men promising to continue attacks on Israelis. During the demonstration, one man portraying a suicide bomber walked into a paper model of an Israeli bus; then a loud bang was heard and the bus was burned.


Pathetic - musta been the Friday prayer skit?
Posted by: Frank G || 10/18/2003 9:32:50 AM || Comments || Link || E-Mail|| [6498 views] Top|| File under:
Home Front
US judge denies Moussaoui's four motions
A federal judge trying the case of Frenchman Zacarias Moussaoui, the only person charged in the United States in the September 11 attacks, Thursday denied four of the defendant's hand-scrawled motions. Judge Leonie Brinkema said in her blanket denial that the motions offered "no new evidence or legal argument to justify any reconsideration of the rulings at issue." Moussaoui is defending himself, although the court has appointed three "standby attorneys" to advise and assist him when necessary. His pleadings to the court have been semi-literate diatribes, hand-scrawled on lined notebook paper, in which he pours scorn on the court, the judge, his standby lawyers, the justice system and the United States. Many pages contain footnotes in Arabic. In her own footnote to Thursday's ruling, Brinkema warns Moussaoui that "he abuses his right to access the court and to represent himself by filing groundless motions to reconsider and by injecting rhetoric, which he may find clever, but which wastes the court's time and undercuts any meritorious claim that should be considered."


I know this was going to be bad when the clowns and the elephants showed up. Shoulda put him before a military tribunal, shot him, and had it over with.
Posted by: Fred Pruitt || 10/18/2003 01:48 || Comments || Link || E-Mail|| [6470 views] Top|| File under:
International
OIC pledges to fight terrorism
The 10th Organisation of the Islamic Conference (OIC) summit ended on Friday with its 57 members affirming their commitment to combat terrorism.


Yeah, buddy! We're gonna get right on it...

In a final communiqué at the end of the two-day summit, the OIC also tempered calls for the US to withdraw from Iraq and condemned Israel for its threats to Palestinian President

Yasser Arafat

and airstrike in Syria. The OIC member states pledged to "contribute to multilateral efforts to counter this scourge (terrorism)," while making the point of including "state terrorism," a term usually used to refer to Israel's military actions.


But natch. Thoroughly predictable...

The communiqué also rejected "selectivity and duplicity of standards in combating terrorism and all attempts to associate terrorism with a particular religion or culture".
The OIC called for a UN sponsored conference to "distinguish between terrorism and the legitimate struggle for the right to self-determination of people living under occupation or foreign domination" — a reference particularly to the Palestinians.


"Yeah. We're against dogs that bite. But our dog's justified..."
Posted by: Fred Pruitt || 10/18/2003 00:50 || Comments || Link || E-Mail|| [6459 views] Top|| File under:
Who's in the News
30
[untagged]
Bookmark
E-Mail Me
The Classics
The O Club
Rantburg Store
The Bloids
The Never-ending Story
Thugburg
Gulf War I
The Way We Were
Bio
Merry-Go-Blog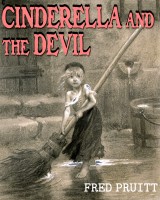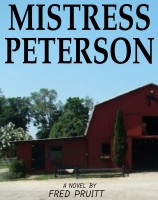 On Sale now!


A multi-volume chronology and reference guide set detailing three years of the Mexican Drug War between 2010 and 2012.

Rantburg.com and borderlandbeat.com correspondent and author Chris Covert presents his first non-fiction work detailing the drug and gang related violence in Mexico.

Chris gives us Mexican press dispatches of drug and gang war violence over three years, presented in a multi volume set intended to chronicle the death, violence and mayhem which has dominated Mexico for six years.
Click here for more information


Meet the Mods
In no particular order...


Steve White
Seafarious
Pappy
lotp
Scooter McGruder
john frum
tu3031
badanov
sherry
ryuge
GolfBravoUSMC
Bright Pebbles
trailing wife
Gloria
Fred
Besoeker
Glenmore
Frank G
3dc
Skidmark
Alaska Paul



Better than the average link...



Rantburg was assembled from recycled algorithms in the United States of America. No trees were destroyed in the production of this weblog. We did hurt some, though. Sorry.
54.227.97.219

Help keep the Burg running! Paypal: