Afghanistan
The U.S. Suffered Its Worst Airpower Loss Since Vietnam Last Week and No One Really Noticed
The Taliban attack on an air base in southern Afghanistan on Friday drew coverage for the way the insurgents cloaked themselves in U.S. army uniforms to gain a tactical advantage, but few have taken note of the historical proportions of the damage inflicted. 

John Gresham, at the Defense Media Network, has published a detailed account of the attack on Camp Bastion, in which two Marines were killed, six U.S. Marine Corps jet fighters were destroyed, and two more  "significantly" damaged. Those facts were all carried in most reports, but if that just sounds like a typical damage report from a decade-long war, you're wrong. Gresham explains the devastating damage done to VMA-211, the name of the Marine Corps attack squadron that was most affected last week, noting that it is "arguably the worst day in [U.S. Marine Corps] aviation history since the Tet Offensive of 1968." Or you could go back even further.

"The last time VMA-211 was combat ineffective was in December 1941, when the squadron was wiped out during the 13-day defense of Wake Island against the Japanese."

He spells out some more of the details of the attack:


Eight irreplaceable aircraft (the AV-8B has been out of production since 1999) have been destroyed or put out of action -- approximately 7 percent of the total flying USMC Harrier fleet. Worse yet, the aircraft involved were the AV-B+ variant equipped with the APG-65 radar and AAQ-28 Litening II targeting pods -- the most capable in the force. Given the current funding situation, it's likely that the two damaged AV-8Bs will become spare parts "hangar queens" and never fly again. A Harrier squadron commander is dead, along with another Marine. Another nine personnel have been wounded, and the nearby Marines at Camp Freedom are now without effective fixed-wing air support. The USMC's response to this disaster will be a telling report card on its leadership and organizational agility.
Posted by: Beavis || 09/23/2012 08:10 || Comments || Link || E-Mail|| [6472 views] Top|| File under:
Africa Horn
Somali lawmaker killed in Mogadishu
(Sh.M.Network)-- Unknown

gunnies

in Somalia's capital Mogadishu have assassinated a Somali parliamentarian, the latest in series of killings in the capital, Witnesses said.

Mustaf Mohamed Mo'allin, MP in the newly formed Somali parliament was killed after being shot several times in the head and chest in front of his house in the Waaberi neighbourhood in the south of the capital on Saturday evening after Maqrib prayer by

gunnies

, a villager said.

"Two Masked men armed with pistols killed the parliamentarian and disappeared before the government soldiers arrived at the shooting scene," a witness, told Shabelle Media by phone.
Posted by: Fred || 09/23/2012 00:00 || Comments || Link || E-Mail|| [6459 views] Top|| File under: al-Shabaab
More than 10000 people flee Somalia's port city of Kismayo: UN
(Sh.M.Network)--The UN refugee agency said on Friday that more than 10,000 people have fled Kismayo in southern Somalia since the start of September fearing the ongoing military operation by the UN-backed African Union


...a union consisting of 53 African states, most run by dictators of one flavor or another. The only all-African state not in the AU is Morocco. Established in 2002, the AU is the successor to the Organisation of African Unity (OAU), which was even less successful...


forces.

UN High Commissioner for Refugees (UNHCR) Somalia Representative Bruno Geddo said in a statement issued in Nairobi that some 7,500 Somalis fled the city in the last four days.

"In September alone, more than 10,000 people have fled from Kismayo fearing the resumption of fighting.

"Movements substantially increased on Monday and have been continuing since," UNHCT said in the statement.

"Some 7,500 people fled the area in the past four days due to growing tensions and belligerent statements," the statement said.

The AU forces have been battling Al-Shabaab



... the successor to the Islamic Courts...




bully boyz

that are blamed for bomb and grenade attacks in Kenya, having being pushed out of capital Mogadishu.

The

bully boyz

still control some parts of Somalia especially in the south-central regions including Kismayo, their only remaining bastion.

The UN and international humanitarian agencies have been calling on AMISOM forces to minimize the impact of their ongoing military operation to allow the agencies to help Somalis deal with the impact of drought, as well as the after-effects of famine in some areas.

The statement came after the AU envoy to Somalia on Thursday called on the UN-backed AU forces in the Horn of Africa nation to minimize the potential of civilians being injured during the ongoing military operation to capture Kismayo.

The Special Representative of the Chairperson of the AU Commission for Somalia, Ambassador Boubacar Gaoussou Diarra, reiterated AMISOM's commitment to minimizing the impact of its operations on the civilian population and urged all forces active in the country to follow its example.

"AMISOM takes its responsibility for the safety of the people of Somalia very seriously and fully understands its obligations to conduct operations without causing undue risk to the local population," Diarra said inNairobi.

Diarra said it was only with the support of the Somali people that AMISOM had been able to achieve success in the capital,Mogadishu, and elsewhere.

In its statement, UNHCR said it is closely monitoring the situation around the Somali port city of Kismayo as thousands of city's residents flee in anticipation of military activities and new

festivities

.

"Our monitors on the ground report that some civilians fear being used as human shields, should fighting erupt in Kismayo, while others also fear possible retribution in the chaotic aftermath of battle," said Geddo.

Geddo said most of the internally displaced Somalis are leaving Kismayo and its surroundings on minibuses, adding poorer households undertake the journey in lorries and trucks, in some cases using donkey carts.

The agency said the majority of those displaced are heading to villages in other parts of Kismayo district as well as villages in the neighboring Jilib and Jamame districts. Some are also moving towards Mogadishu and Dadaab refugee camps.

"According to our partners, most of those fleeing Kismayo say that they are planning to return as soon as the situation stabilizes.

"There are reports of sporadic militia attacks and looting," Geddo said.

Kenyan soldiers have captured a string of towns leading to Kismayo, the third largest city which is considered the hub of the

bad boy

group, Al-Shabaab, which formally merged with the dreaded global terror network, the al Qaeda, after several years of pledging loyalty and ideological similarities.

According to UNHCR, the displaced also fear being caught in the crossfire and possible reprisal attacks by

gang

s operating in the town.

After two decades of conflict and violence,Somalia remains one of the worst humanitarian crises in the world, generating a large number of refugees, only after Afghanistan and Iraq.

At present, more than 1 million Somalis live as refugees in the neighboring countries. Another 1.3 million are internally displaced across Somalia.
Posted by: Fred || 09/23/2012 00:00 || Comments || Link || E-Mail|| [6457 views] Top|| File under: al-Shabaab
Deadly Attack on cattle herders in central Somalia
(Sh.M.Network)--At least one person was killed and two injured when

gunnies

attacked on livestock-herding community in the rural areas located in central Somalia, witnesses said Saturday.

The attack took place Friday afternoon at a pastoral village, just 10 Km away from Galka'yo town, the

thriving provincial capital

of Mugug region, 750 Km north east of Mogadishu, Somali capital.

"The raiders arrived at our village at around 5:30 p.m. and started shooting men sitting under a tree, causing death of one person and panic wounds," a witness said, adding that attackers fled the area uncaught.

Cattle rustling and

festivities

over grazing and farming land are relatively common between communities often escalate into

Dire Revenge™

attacks in central Somalia.
Posted by: Fred || 09/23/2012 00:00 || Comments || Link || E-Mail|| [6459 views] Top|| File under:
Kenya in creases security measures after militants issue threats
(Sh.M.Network)--Kenyan security officials have asked citizens to be on alert for possible terrorist attacks after the al-Shabaab



... Somalia's version of the Taliban, functioning as an arm of al-Qaeda...


-affiliated

Moslem

Youth Centre (MYC) vowed to retaliate when allied forces liberated Kismayo.

"The time of public warnings via Twitter or other social media is now a thing of the past," MYC said in a press statement. "MYC inKenyaand our mujahideen brothers in the region are preparing for any eventualities that may transpire in Kismayo, and with the grace of Allah respond accordingly and decisively."

"The die seems to have been cast by Kenya Defence Forces (KDF) and African Union


...a union consisting of 53 African states, most run by dictators of one flavor or another. The only all-African state not in the AU is Morocco. Established in 2002, the AU is the successor to the Organisation of African Unity (OAU), which was even less successful...


Mission in Somalia (AMISOM), and now the unbelievers must be accountable for their intended actions," MYC said.

Deputy Police Spokesman Charles Owino said citizens need to be more vigilant, especially as AMISOM forces positions themselves for the battle for Kismayo.

He told Sabahi that while the MYC threats could be a ploy to instil fear, the community should look out for possible terrorist attacks.

"At the moment, we cannot say there are specific targets the

forces of Evil

are eyeing. The

beturbanned goons

have proved to be indiscriminate by targeting civilians," Owino said.

He said the seizure of a cache of weapons and arrest of two suspects in Nairobi'sEastleigh neighbourhood on September 14th was partly because of the community's co-operation. "That is the level of alertness and co-operation we are asking the residents to maintain."

In addition, Owino said residents should be wary of new tactics the

forces of Evil

may use to execute

beturbanned goons

acts.

He particularly asked porters at bus terminals to be cautious of people who may be posing as travellers, but are instead carrying weapons or strapped with explosives.

"It is very common for porters to compete for travellers at the bus terminals by grabbing the luggage into the public passenger vehicles they work for," he said. "They could easily be used to carry luggage packed with explosives, especially in Nairobi's Machakos bus terminal, which is the biggest in the country and has a high population at any given time."

Increased security measures on buses

Ann Juma, a booking clerk at Easy Coach Travellers, which operates public passenger vehicles between Nairobi and westernKenya, told Sabahi they are screening luggage with metal detectors and have updated the closed-circuit cameras at their offices in Nairobi central district.

"The safety of our passengers is now crucial and the company has beefed up security at the booking offices. Those getting on buses at any given time are thoroughly screened for everyone's safety," she said.

"We have also strengthened orderly booking and enforced a ban on people who claim to preach inside the buses and hawkers who sale their wares inside the bus," she said. "Basically, we are discouraging crowds around our vehicles and booking offices."

Western Provincial Commissioner James ole Seriani told Sabahi that MYC has been posting speeches, lectures and sermons of

cut-throats

to lift the spirits of its demoralised forces.

For instance, in a September 19th posting, the group provides a YouTube link to a video portraying the life and times of the Arab commander Ali Khattab from his childhood through wars in Afghanistan,Tajikistan,Chechnya and Dagestan
...a formerly inoffensive Caucasus republic currently bedevilled by low-level Islamic insurgency, occasional outbreaks of separatism, ethnic tensions and terrorism, primarily due to its proximity to Chechnya. There are several dozen ethnic groups, most of which speak either Caucasian, Turkic, or Iranian languages. Largest among these ethnic groups are the Avar, Dargin, Kumyk, Lezgin, and Laks. While Russers form less than five percent of the population, Russian remains the primary official language and the lingua franca...
Seriani said MYC resorts to posting statements and tweets of

cut-throats

because it is desperate.

"While the threats should not in anyway prevent the people from their daily routine, highest vigilance is needed," he said.
Posted by: Fred || 09/23/2012 00:00 || Comments || Link || E-Mail|| [6463 views] Top|| File under: al-Shabaab
Kenyan court jails confessed Al Shabaab member for 59 years
(Sh.M.Network) -- A Kenyan court sentenced a Somali national to 59 years in jail on Thursday after he confessed to being a member of the al Qaeda-linked al-Shabaab



... the Islamic version of the old Somali warlord...


rebel group following his arrest in the capital Nairobi last week.

East Africa's biggest economy has been on a heightened state of security since sending troops intoSomaliato crush al-Shabaab, an Islamist group which carried out a double

suicide kaboom

in neighboring Uganda in 2010.

Abdimajid Yassin, 26, was locked away
Drop the gat, Rocky, or you're a dead 'un!
last Friday when police seized a cache of

boom vest

s, grenades and automatic rifles in an apartment in the Nairobi's Eastleigh district.

Yassin pled guilty to 10 counts of possession of explosives, ammunition and illegal possession of firearms. There was also a charge of engaging in organized criminal activity and one of being in Kenya illegally.

A second suspect locked away
Drop the gat, Rocky, or you're a dead 'un!
in the raid pleaded not guilty


"Wudn't me."


to the same charges.

Earlier this week police said they believed Yassin intended to carry out a

suicide kaboom

but provided no further details.

"I have considered the interest of the country and national security of the state ...the accused is not remorseful and I convict him on his own plea of guilty," Magistrate Lucy Nyambura told the court.

Western embassies in Kenya have warned of potential attacks several times in the last nine months.

Suicide bombings inUganda's capital Kampala in July 2010 which killed 79 soccer fans watching the World Cup final were al-Shabaab's first on foreign soil and highlighted both their intent and capability to strike beyond Somalia's borders.

Hundreds of disenchanted Kenyan

Mohammedan

s and

Mohammedan

converts have been lured into the ranks of al-Shabaab since its

Death Eaters

launched their insurgency in Somalia five years ago.
Posted by: Fred || 09/23/2012 00:00 || Comments || Link || E-Mail|| [6460 views] Top|| File under: al-Shabaab
Africa North
Libyan Islamist militia swept out of bases
(

Rooters

) - The two main Islamist militias in Derna, a city in eastern Libya known as an Islamist stronghold, withdrew from their five bases on Saturday and announced they were disbanding, residents said, a day after a militia was driven out of Benghazi.

The Abu Slim and Ansar al-Sharia


...a Yemeni Islamist militia which claims it is not part of al-Qaeda, even though it works about the same and for the same ends...


militias' announcements were apparently motivated by events in Benghazi, where Ansar al-Sharia, a group linked with last week's deadly attack on the U.S. consulate, withdrew from all its bases in the city late on Friday amid mass demonstrations in support of the government.

Those demonstrations in Libya's second city, also in the east, erupted into violence when the crowd turned against another group that had sworn support for the government.

"The militia in Derna saw what happened last night and they decided: we will not kill our brothers. So they disbanded," Siraj Shennib, a 29-year-old linguistics professor who had been part of protests against the militia, said by telephone.

"They said they no longer exist as militias in Derna. They will go home and leave security to the interior ministry and army."

Shennib said anti-militia protesters had been maintaining a vigil against the groups in Derna for 10 days, and the protests became much larger after a car-jacking three days ago. Residents blame the militia for creating a climate of insecurity.

"The people started coming because it has reached the limit. They are saying: we've had enough," he said. "It was a very peaceful operation. We are happy and we appreciate the effort the militias have done to save people from conflict."

Libyan LANA news agency quoted commanders from both militias as saying they were disbanding and vacating their compounds.

Abu al-Shalali, 27, an Abu Slim fighter who trained as an electrical engineer, said there was a non-violent confrontation at one camp between protesters and fighters who did not initially want to leave but ultimately decided they could not use force against the crowd.

"We can't kill our brothers and our cousins," he said, adding that camp housed a jail with 50 prisoners, all of whom were freed. He said they were common criminals and that their release would probably cause a crime spree.

Derna, a coastal city overlooking the Mediterranean, is known across the region as a major recruitment centre for fighters who joined the wars in Iraq, Afghanistan and Syria.

Shennib said the city's reputation was an exaggeration.

"Yes, we have a group of people who are jihadis. But it's not very dangerous at all. It's a normal city. And no one would say that it's a base for al Qaeda. That's just talk," he said.

Ansar al-Sharia was driven out of Benghazi in a surge of anger against the

gang

s that control large parts of Libya more than a year after the overthrow of Muammar Qadaffy


...a proud Arab institution for 42 years, now among the dear departed, though not the dearest...


A

front man

for Ansar al-Sharia, which has been linked to the attack on the U.S. consulate in Benghazi in which the U.S. ambassador and three other Americans were killed, said it had evacuated its Benghazi bases "to preserve security in the city".

In a dramatic sign of Libya's fragility, after sweeping through Ansar's bases the crowd went on to attack a pro-government militia, believing them to be Islamists, triggering an armed response in which at least 11 people were killed and more than 60

maimed

.

The invasion of Ansar al-Sharia's compounds, which met little resistance, appeared to be part of a sweep of militia bases by police, troops and activists following a large demonstration against militia units in Benghazi on Friday.

Demonstrators in Benghazi pulled down militia flags and set a vehicle on fire inside what was once the base of Qadaffy's security forces. Hundreds of men waving swords and even a meat cleaver chanted "Libya, Libya", "No more al Qaeda!" and "The blood we shed for freedom shall not go in vain!"

"After what happened at the American consulate, the people of Benghazi had enough of the

Death Eater

s," demonstrator Hassan Ahmed said. "This place is like the Bastille. This is where Qadaffy controlled Libya from, and then Ansar al-Sharia took it over. This is a turning point for the people of Benghazi."
Posted by: Fred || 09/23/2012 00:00 || Comments || Link || E-Mail|| [6460 views] Top|| File under: Arab Spring
6 Libyan Security Forces 'Executed'
[An Nahar] Six members of Libya's security forces who were apparently "executed" were among 11 people killed in

festivities

in Benghazi between protesters and a militia linked to the defense ministry, a medical examiner told Agence

La Belle France

Presse on Saturday.

"From the nature of the wounds it is clear that the six were executed," the medical examiner said on condition of anonymity, adding that four of them were shot in the head while the others were shot in the chest as well as the head.

According to the medical examiner, who works at the Benghazi Medical Center morgue, "all six worked in the army or police according to relatives who identified the bodies."

"In total we've received 11 fatalities" she said.

Four of them were in "civilian clothes" while one other body was found at the headquarters of the Raf Allah al-Sahati Brigade, an Islamist militia under the authority of the defense ministry

Khaled al-Aghuri, an official at the prosecutor's office confirmed the toll, and said the bodies of the six members of the security forces were found "in Mashrua al-Safsafa, in the area of Al-Gawasha, which is in the periphery of Benghazi."

Around 70 people were

maimed

in the overnight violence, according to medics at Benghazi's three main hospitals, who earlier had given a

corpse count

of four only.

Armed demonstrators protesting against militias clashed with a government unit of ex-rebels overnight.

Early Saturday the protesters seized the headquarters of the Salafist group Ansar al-Sharia


...a Yemeni Islamist militia which claims it is not part of al-Qaeda, even though it works about the same and for the same ends...


, as well as a raft of other paramilitary bases in Benghazi, Libya's second city.

Ansar al-Sharia has been accused of, but denied, involvement in the murder of U.S. Ambassador Chris Stevens and three other Americans who were killed when the consulate in Benghazi was attacked on September 11.

On Friday tens of thousands of Libyans

erupted into the streets

to protest against the powers of armed militias.

Posted by: Fred || 09/23/2012 00:00 || Comments || Link || E-Mail|| [6461 views] Top|| File under: Arab Spring
Israel Hands Egypt Bodies of Sinai Gunmen
[An Nahar] Israel has transferred to Egypt the bodies of three

snuffies

who killed an Israeli soldier in a cross-border raid, before being killed themselves, an Israeli military source said Saturday.

"Last night we handed over to Egyptian authorities the bodies of the three

forces of Evil

killed yesterday," the source told Agence

La Belle France

Presse, without elaborating.

The three heavily-

gunnies

infiltrated into Israel from neighboring Egypt's Sinai peninsula on Friday at a point on the 240-kilometer frontier where an Israeli border fence is still under construction.

Posted by: Fred || 09/23/2012 00:00 || Comments || Link || E-Mail|| [6462 views] Top|| File under: Arab Spring
Arabia
Suicide Attack Wounds Yemeni Commander
[An Nahar]
A

suicide kaboom

in the southern Yemeni city of Aden on Saturday

maimed

an army-linked militia commander involved in battling al-Qaeda, security sources said, in the fifth attempt on his life.

The attacker

went kaboom!"

in front of the car of Abdel Latif Sayed, Abyan
...a governorate of Yemen. The region was a base to the Aden-Abyan Islamic Army terrorist group until it dropped the name and joined al-Qaeda. Its capital is Zinjibar. In March 2011, al-Qaeda in the Arabian Peninsula declared the governate an Islamic Emirate after seizing control of the region. The New York Times fastidiously reported that those in control, while Islamic hard boyz, are not in fact al-Qaeda, but something else that looks, tastes, smells, and acts the same. Yemeni government forces launched an effort to re-establish control of the region when President-for-Life Saleh was tossed and the carnage continues...
province commander for reserve forces fighting alongside the Yemeni army, wounding him and two others.

Hospital sources confirmed reports of the attack and witnesses said the bomber was blown apart.

The attack took place near Aden's security headquarters.

It was the fifth

liquidation

attempt on Sayed.

The reserve forces, called People's Committees, were involved in an all-out army offensive which drove al-Qaeda

cut-throats

from towns in Abyan province in mid-June.

Posted by: Fred || 09/23/2012 00:00 || Comments || Link || E-Mail|| [6460 views] Top|| File under: al-Qaeda in Arabia
12 Killed in Yemen Salafists-Zaidi Clashes
[An Nahar] Twelve people were killed in renewed

festivities

between Shiite Zaidi rebels and Salafists


...Salafists are ostentatiously devout Moslems who figure the ostentation of their piety gives them the right to tell others how to do it and to kill those who don't listen to them...


in northern Yemen on Saturday, the second straight day of bloodshed, tribal sources said.

They died in fierce fighting in the streets of Reda in Amran province, some 80 kilometers north of the capital Sanaa, witnesses said, adding that few residents ventured out because of the

festivities

.

"Eight men from Sunni tribes were killed and 11

maimed

in the fighting," a tribal source told Agence

La Belle France

Presse, while a Shiite rebel source spoke of "four dead and nine

maimed

among the Zaidi ranks."

Saturday's

corpse count

was earlier put at eight, a day after another Salafist was reported killed.

Witnesses said Zaidi rebels shelled a mosque in Reda on Saturday morning and also blew up a Koranic school. Fighting still raged in the afternoon.

The confrontations first broke out as Salafists and

rustics

tried to prevent a Zaidi protest against administrative appointments in their regions.

The two sides, armed with rocket-propelled grenades, brought in reinforcements and the situation was tense in the city, witnesses said.

Residents said tensions escalated after the appointment of supporters of the Islamist party al-Islah to head Yemen's northern provinces, a move rejected by the Zaidis.

The

festivities

come ahead of a national dialogue scheduled for later this year as part of a political agreement that led to the February departure of president President-for-Life Ali Abdullah Saleh


... Saleh initially took power as a strongman of North Yemen in 1977, when disco was in flower, but he didn't invite Donna Summer to the inauguration and Blondie couldn't make it...


following a year of unrest.

Zaidi rebels have indicated they would take part in the dialogue.

Dozens of people have been killed since last year in sectarian

festivities

between the rebels and Sunni Salafists trying to tighten their grip on northern Yemen, in the absence of government control.

Zaidis make up a minority in the Sunni-majority country.

Posted by: Fred || 09/23/2012 00:00 || Comments || Link || E-Mail|| [6462 views] Top|| File under: Houthis
Bangladesh
Hartal today
[Bangla Daily Star]
Twelve like-minded Islamist parties called a countrywide daylong hartal


... a peculiarly Bangla combination of a general strike and a riot, used by both major political groups in lieu of actual governance ...


for today following

festivities

with police for around an hour near the Jatiya Press Club yesterday.

The

festivities

erupted around 11:15am when activists of the parties tried to bring out a procession, violating a ban on demonstrations there, to protest against the screening of a film and publication of a cartoon demeaning Prophet Hazrat Muhammad (

(PTUI!)

) abroad.

The clash left at least 100 people including 30 law enforcers injured.

The protesters set alight five vehicles including a police van and vandalised more than 15 others.

Transport movement in the area halted for over three hours causing panic and public sufferings.

During the

festivities

, the protesters armed with sticks, threw brickbats at the law enforcers while the

coppers

lobbed teargas canisters, charged truncheons and fired bullets to disperse them.

Police also tossed in the slammer
Keep yer hands where we can see 'em, if yez please!
around 50 people.

Bangladesh Khelafat Andolan Ameer Maulana Shah Ahmadullah Ashraf and its Assistant Organising Secretary Fakhrul Islam and Islami Oikya Jote


... a political party in Bangladesh. In the 2001 elections the party won 2 out of 300 elected members in an alliance with the Bangladesh Nationalist Party. It has a focus on building an islamic state, and has used the madrassas to gain support...


Secretary General Abdul Latif Nejami were among the arrestees.

The arrestees also include Vice-President Khalilur Rahman of Dhaka city Jubo Dal and activists of Kotwali and Lalbagh unit of Jubo Dal, the youth wing of opposition party BNP.

Syed Nurul Islam, deputy commissioner of Ramna division, said as there was a ban imposed by the DMP on any kind of rally or procession, they resisted the protesters when they tried to violate the ban.

Dhaka Metropolitan Police (DMP) imposed the open-ended ban on demonstrations in Paltan, Baitul Mukarram National Mosque, Kakrail, Dainik Bangla intersection, Bijoynagar and adjacent areas from 5:00pm Friday.

The ban was imposed after two rival Islamist organizations announced rallies at the same place yesterday.

Witnesses said the leaders and activists of the 12 Islamist parties assembled inside the press club premises around 9:30am and held demonstrations there protesting the anti-Islam film and cartoon.

The activists tried to come out of the press club in a procession when police obstructed them. At one stage, some protesters started hurling brick chips at the police while others clashed with the law enforcers halting traffic on the road.

The demonstrators torched a

cycle of violence

of a newsman parked at the press club, a police van in front of it and two others on the road.

Secretary general of the 12 Islamist parties Moulana Jafrullah Khan announced the hartal from a short rally inside the Jatiya Press Club later on.

Deputy Commissioner Nurul Islam said Moulana Jafrullah had instigated the violation of the ban.

"We tried to persuade them not to bring out the procession but they paid no heed. Rather, they launched an attack on us prompting us to retaliate," the DC added.

He said they were forced to lob 70 teargas canisters and fire two shells of shotguns in the air and arrest "around 40" agitators.

He claimed, "Mainly Jamaat-e-Islami
...The Islamic Society, founded in 1941 in Lahore by Maulana Sayyid Abul Ala Maududi, aka The Great Apostosizer. The Jamaat opposed the independence of Bangladesh but has operated an independent branch there since 1975. It maintains close ties with international Mohammedan groups such as the Moslem Brotherhood. the Taliban, and al-Qaeda. The Jamaat's objectives are the establishment of a pure Islamic state, governed by Sharia law. It is distinguished by its xenophobia, and its opposition to Westernization, capitalism, socialism, secularism, and liberalist social mores...
men had led the attack and vandalism while around 1,200 BNP men posing as members of Pintu Mukti

Gay Paree

had, who were on the press club premises, also took part in the violence."

In the morning, pro-BNP Chhatra Dal and Jubo Dal men held a rally at the press club auditorium demanding release of former BNP

politician

Nasiruddin Ahmed Pintu.

BNP leaders Mirza Abbas and Amanullah Aman addressed the rally.

Police were deployed at the press club as of 8:10pm.

Posted by: Fred || 09/23/2012 00:00 || Comments || Link || E-Mail|| [6462 views] Top|| File under: Lashkar-e-Islami
Caribbean-Latin America
7 found dead in Michoacan state

For a map, click here

Seven unidentified men were found shot to death and immolated in Michoacan state Saturday morning, according to Mexican news accounts.

A news item posted on the website of Televisa television said the victims were found inside a truck on the Venustiano Carranza-Jiquilpan road, near Morelia, the state capital of Michoacan. The specific area is called Ciénaga, near the village of San Gregorio. The grisly discovery was made by local farmers.

The scene is close to the Michocan-Jalisco border, where last weekend 17 individuals were also found dead aboard a truck in Tizapan El Alto municipality in Jalisco state. As with this morning's massacre. the 17 dead were also all males and all shot to death.
Posted by: badanov || 09/23/2012 00:00 || Comments || Link || E-Mail|| [6460 views] Top|| File under:
Europe
4 arrests in Belgium over suspected Somali jihadist Network
(Sh.M.Network)--Belgian authorities claimed to have dismantled a jihadist network sending young men to fight in Somalia, according to local media Saturday.

Four people were placed in long-term storage
Maw! They're comin' to get me, Maw!
in Brussels, while another three are to be extradited from

Gay Paree

. One of those tossed in the clink
Drop the heater, Studs, or you're hist'try!
is an Algerian national who had reportedly obtained political asylum in May.

The suspects are due to appear in court on Monday.

Belgian authorities had identified four other

myrmidon

s, but lost track of them. They are believed to have travelled to Somalia in 2011 to fight for al-Shabaab


... the personification of Somali state failure...


, an Islamist rebel group that is affiliated with al-Qaeda and controls much of southern and central Somalia.
Posted by: Fred || 09/23/2012 00:00 || Comments || Link || E-Mail|| [6461 views] Top|| File under: al-Shabaab
Peaceful Protests against Islam Film in Germany
[An Nahar]Around 1,500 people staged a peaceful protest in the western German city of Dortmund Saturday against a film mocking the Prophet Mohammed that has enraged

Mohammedan

s around the world, police said.

A police

front man

said the demonstrators, including many families with children, marched through the city center and ended the protest with a rally.

"It was absolutely trouble-free and without problems," he said.

On Friday around 1,000 people held peaceful demonstrations in the western cities of Freiburg and Muenster. Further protests were expected over the weekend in Karlsruhe in the southwest and Hanover in the north.

Demonstrators on Friday carried signs reading "Yes to freedom of expression, no to insults" and "I am protesting against the lack of respect toward my beloved Prophet Mohammed".

Chancellor Angela Merkel
...current chancellor of Germany. She was educated in East Germany when is was still run by commies, but in 1989 got involved with the growing democracy movement when the Berlin Wall fell. Merkel is sometimes referred to by Germans as Mom...
's

front man

Steffen Seibert on Friday called for the protests to remain peaceful, saying violence was never justified in religious disputes, whether in Germany or abroad.

"That should be our watchword, everywhere," he told a regular government news conference.

Daily demonstrations against the U.S.-made film and French cartoons mocking Islam have rocked the

Mohammedan

world, with violent protests in Pakistain Friday leaving at least 21 people dead.

A far-right group has threatened to screen the video in Germany, prompting a heated debate over whether authorities can ban the film from being shown on security grounds without violating constitutionally protected freedom of expression.
Posted by: Fred || 09/23/2012 00:00 || Comments || Link || E-Mail|| [6467 views] Top|| File under:
French Police Nip Banned Islam Demos in the Bud
[An Nahar]
French police enforcing a ban on on protests over an anti-Islam film and cartoons mocking the Prophet Mohammed made 21 arrests in

Gay Paree

on Saturday and thwarted plans for a march in a northern city.

Those tossed in the slammer
You have the right to remain silent...
in the capital, who included several veiled women, were placed in durance vile
Drop the heater, Studs, or you're hist'try!
near the Place de la Concorde, where a week ago an unauthorised demo against the film led to 150 arrests.

Riot police were deployed in several areas of

Gay Paree

Saturday to enforce the ban on protests over the U.S.-produced film "Innocence of

Moslem

s" and the cartoons published in a French satirical magazine.

Squads were positioned near the city's Grand Mosque, on the Trocadero square that overlooks the Eiffel Tower, and on the Place de la Concorde.

Agence

La Belle France

Presse

news hound

s in the northern city of Lille saw police stopping a group of about a dozen women trying to unveil a banner and detaining a man who appeared to be giving orders to the women.

The would-be protestors said they wanted to demonstrate against "provocations against Islam".

In Marseille in the south, a police helicopter and 60 riot police deployed to prevent any protests, but only a single demonstrator turned out. Around 30 journalists were also on hand to witness the man's attempt to defy the ban.

Social networks have been awash this week with appeals for

Moslem

s in

La Belle France

, home to western Europe's largest Islamic community, to hold fresh protests.



La Belle France

's

Moslem

leaders on Friday urged

gunnies

to respect the law.

Interior Minister Manuel Valls has said he will not sanction any protests this weekend on the grounds they will inevitably represent a threat to public order.

Also Saturday a 24-year-old rail worker was sentenced to three months in jail for carrying a weapon and taking part in an armed gathering during last Saturday's protest in

Gay Paree

.

French police have meanwhile tossed in the slammer
You have the right to remain silent...
a man for apparently calling on a jihadi website for the decapitation of the editor of the magazine that published the cartoons mocking Mohammed, a judicial source said.

The man was placed in durance vile
Drop the heater, Studs, or you're hist'try!
in the western city of La Rochelle for calling on the radical website for the head of Stephane Charbonnier, boss of satirical weekly Charlie Hebdo, which on Wednesday published the cartoons of a naked Prophet.

Posted by: Fred || 09/23/2012 00:00 || Comments || Link || E-Mail|| [6462 views] Top|| File under:
Home Front: WoT
Champ to release 1/3 of Gitmo inmates?
President Barack Obama is about to release or transfer 55 Gitmo prisoners, despite reports that the Libyan believed to be behind the killing of US Ambassador Christopher Stevens was a former Guantanamo inmate transferred to Libyan custody.


The optics of that look great, Champ. Go for it...

The large percentage of those scheduled to be released are Yemeni, according to a list made public by the Obama administration. Obama stopped the release or transfer of Yemeni inmates in 2010, because the conditions in the country were viewed as too "unsettled" at the time.


Yemen is so much more settled now...

A release or transfer of 55 inmates means Obama is moving out one third of the prisoners at Guantanamo. And while it doesn't represent a shutdown of the facility, it's certainly indicative of a move toward that end.


No worries, release them all and then drone-zap them in the field...

Could it be that Obama is trying to set himself up to campaign as the man who is taking steps to finally close Gitmo, just as he recently reversed the Afghanistan surge in order to campaign as the man who's winding down the war in the Afghanistan?


It would certainly help him with his base...

The ACLU has praised the releases as "a partial victory for transparency."

Posted by: Steve White || 09/23/2012 10:27 || Comments || Link || E-Mail|| [6460 views] Top|| File under:
India-Pakistan
Former Sindh MPA shot dead in Karachi
[Dawn]
Unknown

gunnies

rubbed out

Malik Ata, a former MPA of the Sindh Assembly, in Bloody Karachi


...formerly the capital of Pakistain, now merely its most important port and financial center. It may be the largest city in the world, with a population of 18 million, most of whom hate each other and many of whom are armed and dangerous...


, DawnNews reported.

Ata was killed in the city's Mahmoodabad No. 3 area, which comes within the remits of the Baloch Colony

cop shoppe

.

Ata, who

was struck down in his prime

, had been elected for a seat for religious minorities in the provincial assembly and leaves behind five daughters and three sons.

Police has initiated an investigation into the former MPA's killing.

Posted by: Fred || 09/23/2012 00:00 || Comments || Link || E-Mail|| [6460 views] Top|| File under:
Violent mobs rule Peshawar
[Dawn]
Life in the

picturesque provincial capital

was paralysed by riots, the worst of its kind in decades, on Friday after people protesting the production of an anti-Islam film in the US went on the rampage.

Protesters emerged on the streets early in the morning and stayed put until late in the day.

Police made elaborate security arrangements to stop people from going to sensitive places.

Some protesters exchanged fire with police in an apparent bid to sabotage the latter's security plan.

According to

front man

Jamil Shah, Lady Reading Hospital received five bodies, including that of ARY TV driver Mohammad Amir, and more than 50 injured people, including 11

coppers

and DSP Faqirabad area.

One body and 16 injured were taken to Khyber Teaching Hospital.

"We have shifted 14 injured people from Saddar Bazaar to hospitals and 14 from University Road and four

coppers

from Tehkal area," said a

front man

for Edhi Foundation.

Police said ARY TV driver Mohammad Amir, a resident of Gari Khana area, had suffered injuries by three bullets as he accompanied his TV channel team for covering protests outside Shama Cinema.

They said the driver succumbed to critical wounds at Lady Reading Hospital.

According to them, the rest of the dead people were Kamran of Nawikili, Rifaqat of Bala Mani, Asif and Usman of Bara Gate, and Habibullah of Beri Bagh.

Police said protesters set on fire public and private properties, including telephone cabinets, damaged fire tenders, hoarders, and shattered shutters of shops in different areas and tried to take away valuables.

They said the emotionally-charged protesters ransacked a number of commercial plazas by University Road and looted a commercial bank's branch before setting it on fire.

According to them, protesters also damaged a KFC outlet and private cellular company offices on University Road.

Protesters tried to put a local cinema on fire in Hashtnagri area prompting police to resort to fire tear gas shells on them besides firing gunshots in the air to disperse them.

The mob also burned old tyres on the roads shouting anti-US slogans.

Most of the city roads, including Sher Shah Suri Road, Khyber Road and Jamrud Road, were blocked by large containers and blocks.

However,


there's more than one way to stuff a chicken...


Shuba Bazaar Road remained opened.

The call for strike was given by various groups of traders, transporters, political parties and students.

The main processions were taken out from Chowk Yadgar, Peshtakhara, Tehkal and Arbab Landi areas after Friday prayers. They had already announced to besiege the US consulate.

Protesters, who succeeded to reach Stadium Chowk, marched towards the consulate but couldn't reach there due to road blockades.

According to capital city police officer Imtiaz Altaf, the injured included 18

coppers

and five of them received bullet injuries.

He said leaders of political, religious and other groups had given a strike call but they disappeared when the mob emerged on the streets.

"Such protesters were a surprise for me as I have never people, who stepped out to protest against an anti-Islam film but destroyed public and private properties," he said, adding that destruction of parks, shops and cinemas was unwarranted.

"Yes, we will take action against all those who incited people to violence," he said. he, however, said FIRs had yet not been registered in this respect.

About the killing of the ARY driver, he said judicial inquiry into the case had already been ordered and the prime suspect would be identified in the inquiry.

In Mansehra
...
a city and an eponymous district in eastern Khyber-Pakthunwa, nestled snug up against Pak Kashmir, with Kohistan and Diamir to the north and Abbottabad to the south...
, rallies were taken out from mosques after Friday prayers.

Protesters shouted slogans against the US and demanded public hanging of the maker of the sacrilegious film. They blocked roads suspending traffic for long hours.

Women, too, staged a rally in the city. They marched on the main Ghazikot Township road holding placards and banners.

Educationist Salma Tabbasum led protesters, including some wheelchair users.

In Kohat, people from all Violent mobs rule Beautiful Downtown Peshawar


...capital of Khyber Pakhtunkhwa (formerly known as the North-West Frontier Province), administrative and economic hub for the Federally Administered Tribal Areas of Pakistan. Peshawar is situated near the eastern end of the Khyber Pass, convenient to the Pak-Afghan border. Peshawar has evolved into one of Pakistan's most ethnically and linguistically diverse cities, which means lots of gunfire.


segments of society demonstrated after Friday prayers against the production of the sacrilegious film. They demanded expulsion of the US ambassador.

A rally was taken out by Khatme Nabuat Conference from Tehsil Gate to Saad Shaheed Park, while others were staged in Lachi, Shakardarra, Bilitang, Gumbat and Sherkot areas.

In Chitral, a procession was taken out from Shahi Masjid to Parade Ground.

The rally was attended among others by Chitral DCO Rehmatullah Wazir, former district nazim


...small time big shot, the chief elected official of a local government in Pakistan, such as a district, tehsil, union council, or village council...


Maghfirat Shah, Seerat Council chairman Hafiz Nooruddin and JUI-F leader Abdul Jalil Jan.

In all parts of Lower Dir district, including Timergara, traders observed shutter down strike.

No violence was reported in the day.

Residents of Chakdara, Talash, Timergara, Rabat, Samar Bagh, Khall, Munda and Maidan staged rallies against the anti-Islam film.

In Abbottabad


... A pleasant city located only 30 convenient miles from Islamabad. The city is noted for its nice weather and good schools. It is the site of Pakistain's military academy, which was within comfortable walking distance of the residence of the late Osama bin Laden....


, Galayat, Havelian and Haripur, too, people protested the making of the sacrilegious film. Markets were closed, while public transport remained off the roads.

Protesters blocked the main Karakoram Highway in Haripur and Havelian throughout the day.

In all parts of Swat

...a valley and an administrative district in the Khyber Pakhtunkhwa Province of Pakistain, located 99 mi from Islamabad. It is inhabited mostly by Pashto speakers. The place has gone steadily downhill since the days when Babe Ruth was the Sultan of Swat...
district, a complete shutter down and wheel jam strike was observed to protest against the anti-Islam film.

Rallies were also organised after Friday prayers in Mingora city, Madyan, Mianadam, Khawazakhela, Matta, Kabal, Saidu Sharif, Amankot, Barikot and Charbagh. Protesters shouted anti-US slogans holding placards and banners against the anti-Islam film.In Tank, a number of small and big processions were taken out from various mosques in Tank city after Friday prayers to protest against the making of anti-Islam film.

In all parts of Malakand, including Batkhela, routine life remained suspended as rallies were taken out on Friday.

In Buner,

Mohammedan

s and members of religious minorities

erupted into the streets

after Friday prayers shouting slogans against the government and the US president to protest the blasphemous film.

Processions were taken out in Pir Baba, Swari, Jowar Chowk, Bazaar Torwarsak, Dewana Baba, Chinglai, Totalai, Jangai, Ambela, Nagrai, Topi and Gulbandi.

All bazaars remained closed and traffic was taken off the roads. The people of religious minorities also participated in the rallies.

In Swabi, all political parties, welfare bodies, business community and people of all walks of life staged a demonstration against the anti-Islam film in Karnal Sher Khan Chowk.

Bazaars in all four tehsils and district headquarters of Swabi remained closed, while no transport plied the roads.

In Karak city, Terri and Gurguri areas, political and religious parties, and traders took out rallies against the anti-Islam film and burned effigies of the US president and US flags.

Members of Christian community also took out a rally to express solidarity with

Mohammedan

s over the sac religious film. Bazaars remained closed across the district.

In different parts of Lakki Marwat district, activists of political, social and trade organizations staged demonstrations to protest the production of anti-Islam film.

In Nowshera, a complete shutter down strike was observed on Friday.

Different groups staged rallies on GT Road blocking traffic for hours.

Protests were also seen in Nowshera cantonment, Nowshera Kalan, Pabbi, Akora Khattak, Jehangira, Rashakai, Taru Jabba, Khairabad and other areas.

In Parachinar and other parts of
Kurram Agency


...home of an intricately interconnected web of poverty, ignorance, and religious fanaticism, where the laws of cause and effect are assumed to be suspended, conveniently located adjacent to Tora Bora...


, a complete shutter down strike was observed on Friday.

Workers of political parties, welfare organizations and rights groups took out processions to condemn the production of the anti-Islam film, saying it spread hatred against Islam.

In Ghalanai and other parts of
Mohmand Agency


... Named for the Mohmand clan of the Sarban Pahstuns, a truculent, quarrelsome lot. In Pakistain, the Mohmands infest their eponymous Agency, metastasizing as far as the plains of Peshawar, Charsadda, and Mardan. Mohmands are also scattered throughout Pakistan in urban areas including Karachi, Lahore, and Quetta. In Afghanistan they are mainly found in Nangarhar and Kunar...


, demonstrations were staged against the anti-Islam film. People from all segments of society joined rallies. They shouted slogans against the US.

In Bajaur Agency, aka Turban Central


...Smallest of the agencies in FATA. The Agency administration is located in Khar. Bajaur is inhabited almost exclusively by Tarkani Pashtuns, which are divided into multiple bickering subtribes. Its 52 km border border with Afghanistan's Kunar Province makes it of strategic importance to Pakistain's strategic depth...


, including its major town of Khar, too, all bazaars remained closed as a protest against the blasphemous film.

Posted by: Fred || 09/23/2012 00:00 || Comments || Link || E-Mail|| [6488 views] Top|| File under: Govt of Pakistan
Doctors urged to boycott US-made drugs
Allama Iqbal Medical College former Principal Prof Dr Javed Akram has urged doctors to boycott the medicines and other products manufactured by US-based pharmaceutical companies as a mark of protest against the anti-Islam film.

Addressing a rally of doctors on the Jail Road taken out in connection with 'Love for Prophet Muhammad (

(PTUI!)

) Day' on Friday, Prof Akram asked medical practitioners at both public and private healthcare facilities to stop advising medicines manufactured by the US-based companies to their patients and prescribe alternate drugs in protest against profane film.


A large number of doctors from various teaching hospitals of the

lovely provincial capital

and private sector facilities participated in the rally, including the members of various medical associations.

Prof Javed Akram also urged Punjab government to ban all the US-made products in order to encourage the form of protest he was advocating.

"We strongly request our brothers and sisters to tender resignations from all the US-based the companies operating in our country in order to show their solidarity with our beloved Prophet Muhammad (

(PTUI!)

) and to register their protest against the Americans involved in making the anti-Islam film", Dr Javed Akram said.

He urged the doctors to also stop giving access to the officials of the US-based companies to the state-run health facilities and seminars.

He announced a 'grand ceremony' on the coming Thursday in Lahore to be attended by health professionals from all over the country "to express anguish against USA for hurting the

Moslem

s' feelings".

Posted by: Fred || 09/23/2012 00:00 || Comments || Link || E-Mail|| [6461 views] Top|| File under: Govt of Pakistan
Rangers go AWOL as Karachi burns
[Dawn]
As the city descended into anarchy on Friday with police struggling to stop violent mobs from setting fire to public and private properties, Rangers were conspicuous by their absence while repeated appeals by the leadership of protesting political and religious groups failed to pacify charged activists.

The day that amply demonstrated the paralysis of the security administration, leadership of political and religious parties and the government ended with the loss of more than 15 lives and properties worth millions of rupees, attracting condemnation from the world and catapulting Pakistain into the headlines once again for all the wrong reasons.

When contacted, representatives of the three key segments defended their position and at times justified their 'planned move' that 'helped stemming the violence'.

But Friday's episode -- which came as a grim reminder of the Dec 27, 2007 violence following the

liquidation

of former prime minister Benazir Bhutto


... 11th Prime Minister of Pakistain in two non-consecutive terms from 1988 until 1990 and 1993 until 1996. She was the daughter of Zulfikar Ali Bhutto, founder of the Pakistain People's Party, who was murdered at the instigation of General Ayub Khan. She was murdered in her turn by person or persons unknown while campaigning in late 2007. Suspects include, to note just a few, Baitullah Mehsud, General Pervez Musharraf, the ISI, al-Qaeda in Pakistain, and her husband, Asif Ali Zardari, who shows remarkably little curiosity about who done her in...


-- is hardly being seen as a wake-up call for the security administration, political authorities and parties condemning the situation after the damage had already been done.

"We moved to the PIDC traffic intersection after the police called for help," said a

front man

for the Rangers when asked about the response of the paramilitary force, which have been given police powers, to the daylong violence.

"It was only our presence that allowed fire tenders to access the affected areas, otherwise they were not even able to move to the fire site," he added.

The officer insisted that the Rangers only moved in when asked by the police for assistance and that the system of the paramilitary force did not always automatically activate in the kind of extreme situation of violence that was witnessed on Friday.

"You see, we don't have an elaborate system like the police have. So we helped them out whenever asked by the police or the authorities," added the Rangers

front man

.

The performance of the law-enforcement agencies was also appreciated by Sharjeel Memon, the Sindh information minister and

big shot

of the ruling Pakistain People's Party, saying that both police and Rangers followed a strategy. He lauded police performance while counting the casualties police suffered in their efforts to stem the violence, but he could not come up with a long list of sacrifices rendered by the Rangers.

While Mr Memon condemned the violence calling it a source of Pakistain's humiliation across the world, he could not explain the political government's strategy to counter the much-anticipated violence when the federal government itself declared Friday a national holiday, designating the day as Yaum-e-Ishq-e-Rasool, and urged
President Asif Ali Ten Percent Zardari


... husband of the late Benazir Bhutto, who has been singularly lacking in curiosity about who done her in ...


to raise the hate film issue in the UN general assembly during his visit next week.

"I contacted religious leaders and scholars, requesting them to keep their workers and followers calm and under control," he claimed.

But the minister could not explain the absence of government leaders and lack of an organised move to observe Yaum-e-Ishq-e-Rasool, which could have deterred the violence in the first place.

"If we had organised any event or taken to the streets, the situation would have turned even worse. So we deliberately avoided such things and tried to keep in touch with the leaders of the protesting groups," he added.

Sunni Tehrik
...formed in Karachi in 1992 under by Muhammad Saleem Qadri. It quickly fell to trading fisticuffs and

liquidation

s with the MQM and the Sipah-e-Sahaba, with at least a half dozen of its major leaders rubbed out. Sunni Tehreek arose to become the primary opposition to the Deobandi Binori Mosque, headed by Nizamuddin Shamzai, who was eventually bumped off by person or persons unknown. ST's current leadership has heavily criticized the Deobandi Jihadi leaders, accusing them of being sponsored by Indian Intelligence agencies as well as involvement in terrorist activities...
, one of the leading groups protesting the hate film and also among the parties that gave a call for Friday strike before the government announced it a public holiday, claimed that the party had not planned any main protest rally or demonstration for the day.

In this situation, the presence of a large number of marchers holding green flags in the south district -- the centre of daylong violence -- remained a mystery as the leaders denied any such directives from them.

"We kept ourselves away from all the brutal incidents that happened on Friday," said Shahid Ghori of the Sunni Tehrik.

"We staged a protest rally on Tuesday that concluded peacefully. The people you are talking about are those who deliberately infiltrated into a crowd that really wanted to lodge a protest against blasphemy. We want complete and transparent investigation into the entire episode so that those people can be identified."

Mr Ghori agreed that the leadership of the parties should be more vigilant and play a proactive role.

"With today's violence, we have in fact strengthened the argument of anti-Islam forces and it's the government responsibility to hold an independent inquiry into the incidents so that the people who in an organised way did all that can be traced and identified," he added.

Posted by: Fred || 09/23/2012 00:00 || Comments || Link || E-Mail|| [6465 views] Top|| File under: Govt of Pakistan
Two cops among 17 killed in Karachi
[Dawn]
At least 17 people, including two

coppers

, were killed in sporadic acts of violence during rallies taken out by different religious organizations in protest against the anti-Islam film on Friday. Over 100 people, 12

coppers

among them,

were maimed

.

Five cinema houses, three police mobiles, three banks and a number of shops were set on fire and looted by the protesters. Two

cop shoppe

s were also attacked by the violent mob.

Most of the violence took place on M.A. Jinnah Road, Merewether Tower and PIDC as the protesters fought pitched battles with police. A heavy exchange of fire took place near Tower where police had placed containers to block access to Jinnah Bridge.

Initially police fired teargas shells at the protesters, but when the situation worsened they resorted to firing. The mob wanted to march towards the US consulate from Jinnah Bridge to register their protest.

The Tower showdown between police and protesters left a policeman dead and five others

maimed

. Four protesters suffered fatal gunshot wounds.

"Six bodies, including that of a policeman, and 40

maimed

have been brought to Civil Hospital. A

maimed

policeman died during treatment," a medico legal officer at the hospital said. The crowd turned hostile at the emergency ward when a power failure hit the hospital. They ransacked the ward and took away an AC and a computer.

"Six men were brought dead in Jinnah Postgraduate Medical Centre and one died during treatment," Dr Seemi Jamali, in-charge of the hospital's emergency ward, said, adding: "We have treated 83 gunshot victims brought from different areas of the city."

Ten injured were taken to Abbasi Shaheed Hospital.

The protesters resorted to violence at emergency wards of both the hospitals.

Four cinema houses -- Nishat, Prince, Capri and Bambino -- were set on fire when protest rallies were passing through M.A.

Jinnah Road on their way to the US consulate. Gulistan Cinema was torched in Quaidabad. The DC Office, Malir, was also set on fire.

"Two of our fire tenders were attacked by the protesters. Five firemen were

maimed

at Tibet Centre when we tried to reach the cinema houses," said an officer at the central fire station. "We received complaints about fire in cinema houses, cars and banks, but our vehicles were not able to reach the place because of the volatile situation". The protesters acted with impunity at the PIDC intersection for a few hours, setting fire to a bank and ransacking almost all banks located on the stretch of the road described by police as the 'red zone'. The shops located adjacent to PIDC building were also damaged and looted by the protesters.

The NIB Bank was set on fire at PICD, while UBL, MCB Bank and National Bank were ransacked and looted by the protesters.

They ransacked ATM machines of the banks at PIDC and tried to snatch cash out of them.

Another bank was ransacked in Tower area.

A traffic police post at PIDC was set on fire. The protesters also ransacked front shops at Sheraton Hotel and an international fast food chain outlet in the PIDC House, taking away their furniture.

At least three police mobiles were set on fire near the Chief Minister House.

"We don't have ammunition to use against the protesters", said a policeman who was hiding behind a container.

Although the SSP and DC South were seen patrolling the areas around the Bloody Karachi


...formerly the capital of Pakistain, now merely its most important port and financial center. It may be the largest city in the world, with a population of 18 million, most of whom hate each other and many of whom are armed and dangerous...


Press Club, along with their big escorts, but none of them reached the PIDC when the loot and arson attacks were taking place.

A number of

coppers

were maimed

when the protesters attacked two

cop shoppe

s near Keamari and Manghopir. There were reports that the protesters snatched some arms from the

coppers

. One of the

maimed

coppers

, identified as sub-inspector Illyas, later died in hospital.

According to sources, an ammunition shop and an FC post were set on fire in Kharadar.

Posted by: Fred || 09/23/2012 00:00 || Comments || Link || E-Mail|| [6459 views] Top|| File under:
Islamabad, Rawalpindi turned into battlefield
[Dawn]
The twin cities of Islamabad and Rawalpindi turned into a battlefield on Friday as people protesting against the anti-Islam film clashed with police in different areas. Over 45 people, including 21

coppers

,

were maimed

and 35 protesters incarcerated
Keep yer hands where we can see 'em, if yez please!
The massive clash between the police and demonstrators took place in Khyaban-e-Suharwardi, near Serena Hotel. The place is at a stone's throw from the diplomatic enclave, I.J. Principal Road, Islamabad Highway and Benazir Bhutto


... 11th Prime Minister of Pakistain in two non-consecutive terms from 1988 until 1990 and 1993 until 1996. She was the daughter of Zulfikar Ali Bhutto, founder of the Pakistain People's Party, who was murdered at the instigation of General Ayub Khan. She was murdered in her turn by person or persons unknown while campaigning in late 2007. Suspects include, to note just a few, Baitullah Mehsud, General Pervez Musharraf, the ISI, al-Qaeda in Pakistain, and her husband, Asif Ali Zardari, who shows remarkably little curiosity about who done her in...


Road.

Islamabad's Tarnol

cop shoppe

was attacked, and occupied, by a mob of 4,000 people after an armed clash with

coppers

.

An ASI suffered bullet injuries and five other

coppers

were

maimed

during the scuffle. Police reinforcements wrested back control of the station after resorting to massive teargas shelling.

Over 2,000 protesters attacked the toll plaza on I.J. Principal Road, uprooted it and burnt its booths. They also damaged five vehicles.

Police posts in Sabzi Mandi, Faizabad and Suharwardi Road were burnt. Shamsabad police post was also damaged.

At least 45 buses were damaged in Pirwadhai, while a CNG station was come under attack in Faizabad. Protesters also destroyed a KFC outlet in Saddar. According to police, several shops were ransacked by the mob in Pirwadhai. A large number of people gathered outside Lal Masjid and in Aabpara shortly after Friday prayers to march towards the US Embassy.

Hundreds of people also gathered in Faizabad and tried to march towards the enclave, but they were intercepted by a contingent of police who fired teargas shelling and rubber bullets to disperse them.

But the protesters forced police to beat a retreat, managing to reach Suharwardi Road and join the demonstrators there.

They broke the first and second lines of defence consisting of containers on the road and pushed police to the third line in front of Serena Hotel. Control of the area oscillated between police and the protesters on a number of times.

The protesters pelted police with stones and attacked them with sticks. Police retaliated with baton-charge and shelling.

The protesters later tried to cross the third line of defence and climbed up containers placed on the road. But police beat them back after firing rubber bullets and teargas shelling.

This continued till the evening and at one stage a police contingent was surrounded by the mob and manhandled badly. They were later rescued by their colleagues.

The protesters were later pushed back to Aabpara and dispersed by police.

Posted by: Fred || 09/23/2012 00:00 || Comments || Link || E-Mail|| [6466 views] Top|| File under: Govt of Pakistan
Pakistani Minister Offers Bounty Over Anti-Islam Video
[NY Times]
A cabinet minister on Saturday offered a $100,000 reward for the death of the person behind the anti-Islam video made in the United States that has roiled

Mohammedan

s around the world, drawing fresh criticism of the Pakistain government's handling of the crisis.

A day after violent protests paralyzed Pakistain's largest cities, leaving 23 people dead and more than 200 injured, the federal railways minister, Ahmed Ghulam Bilour, said he would personally finance a bounty aimed at the maker of the crude, low-budget video at the core of the controversy.

Furthermore, Mr. Bilour told

news hound

s in his home city, Beautiful Downtown Peshawar


...capital of Khyber Pakhtunkhwa (formerly known as the North-West Frontier Province), administrative and economic hub for the Federally Administered Tribal Areas of Pakistan. Peshawar is situated near the eastern end of the Khyber Pass, convenient to the Pak-Afghan border. Peshawar has evolved into one of Pakistan's most ethnically and linguistically diverse cities, which means lots of gunfire.


, he would approve of Al Qaeda or Talibs carrying out the

liquidation

. "I also invite Taliban and Al Qaeda brothers to be partners in this noble deed," Mr. Bilour said, according to news reports.

His comments offered fresh ammunition to critics of the coalition government, which declared a public holiday on Friday to facilitate what it hoped would be peaceful protests, calling it a "Day of Love for the Prophet Muhammad."

"Pakistain was truly leaderless on Friday," said Dr. Maleeha Lodhi, a former ambassador to the United States. "By ceding space to the mob, the government actually joined the mob. These statements only reinforce how playing to the gallery has very dangerous, long-term consequences for the country."

Mr. Bilour said he recognized that it was illegal to offer an incitement to murder, but said that if any court found him guilty, he was "ready to be hanged in the name of the Prophet Muhammad."

He is a member of the Awami National Party, a Pashtun nationalist party that is a minority partner in the coalition government led by
President Asif Ali Ten Percent Zardari


... husband of the late Benazir Bhutto, who has been singularly lacking in curiosity about who done her in ...


's Pakistain People's Party. It was unclear whether the government intended to punish Mr. Bilour; the minister for information could not be reached on Saturday evening.

Mr. Bilour did not name the target of his bounty, but it was widely presumed to be Nakoula Basseley Nakoula, a 55-year-old who lives in the United States and has been linked to the 14-minute video, described as a trailer for a movie named "Innocence of

Mohammedan

s."

Mr. Nakoula has not confirmed reports of his involvement, but he has been questioned by police near his residence Cerritos, 20 miles south of Los Angeles. He was not cooled for a few years
Drop the rosco, Muggsy, or you're one with the ages!
In Pakistain, Mr. Bilour's offer was taken more as a piece of political grandstanding than a serious threat. A day earlier, at least six people had died during protests in Peshawar, and rioters destroyed property that included a cinema belonging to Mr. Bilour's brother, Aziz.

Mr. Bilour's assistant, Zulfikar Ahmed, said he had made the offer to encourage Paks to divert their anger toward the root of the problem.

"It is not for us to destroy our country and our own poor people. That's why he said this," said Mr. Ahmed by telephone.

Ironically, Mr. Bilour's party has suffered many attacks at the hands of the Taliban, which has killed dozens of his party members in recent years.

Pakistain Railways, the state-owned company Mr. Bilour presides over, is deep in debt and marred by frequent strikes, poor service and train crashes.

His statement coincided with fresh protests, albeit peaceful ones. Several thousand people, including hundreds of women, marched outside the Parliament in Islamabad, chanting "punishment for those who humiliated our prophet."

In Lahore, hard-line Islamist groups gathered outside the United State Consulate chanting slogans about "jihad."

Mr. Bilour's statement came at an awkward time for the government because it coincided with a visit to the United States by the foreign minister, Hina Rabbani Khar.

After a meeting with Secretary of State
Hillary Rodham Clinton
... sometimes described as For a good time at 3 a.m. call Hillary and at other times as Mrs. Bill, never as Another John C. Calhoun ...
on Friday, Ms. Khar said the violent protests "cannot be tolerated."

On Capitol Hill, where Ms. Khar met last week with members of the foreign policy and intelligence committees,

politician

s responded warily to Pakistain's decision to allow the protests that later turned violent.

"Pakistain knows we're watching very closely, and how they handle these protests will have an on impact on our relationship," said Representative Adam Schiff, a

Caliphornia

Democrat on the House Intelligence Committee.

Meanwhile protests continued to roil other parts of the subcontinent. In Bangladesh,

festivities

between Islamist groups and the police left over 100 people

maimed

after the protesters tried to march through the capital, Dhaka, in defiance of a ban on demonstrations that has been in force since Friday afternoon.

In Pakistain, a group of Christians in the northwestern city of Mardan said they would hold their Sunday service on the road to protest the destruction of their church during Friday's riots.

Posted by: Fred || 09/23/2012 00:00 || Comments || Link || E-Mail|| [6466 views] Top|| File under: Govt of Pakistan
U.S. Drone Strike Kills Three in Northwest Pakistan
[An Nahar]
A U.S. drone strike on Saturday killed at least three Islamic

gunnies

in Pakistain's restive tribal region near the Afghan border, security officials said.

The strike took place in the Datta Khel area of North
Wazoo, known as a bastion of the Taliban and al-Qaeda. The drone targeted a moving vehicle and fired two missiles, they said.

"The identity of the

gunnies

was immediately unclear but this area is mostly occupied by members of the

orc

commander Gul Bahadur's group," a security official in Beautiful Downtown Peshawar


...capital of Khyber Pakhtunkhwa (formerly known as the North-West Frontier Province), administrative and economic hub for the Federally Administered Tribal Areas of Pakistan. Peshawar is situated near the eastern end of the Khyber Pass, convenient to the Pak-Afghan border. Peshawar has evolved into one of Pakistan's most ethnically and linguistically diverse cities, which means lots of gunfire.


told Agence

La Belle France

Presse.

Another official on the ground in Miranshah
... headquarters of al-Qaeda in Pakistain and likely location of Ayman al-Zawahiri. The Haqqani network has established a ministate in centered on the town with courts, tax offices and lots of madrassas...
said that the vehicle had been driving through a village 35 kilometres (around 20 miles) west of Miranshah, the headquarters of North Waziristan tribal district, when it was hit.

"We have reports that two

gunnies

of Gul Bahadur group were also injured in the attack," he told AFP on condition of anonymity because he was not authorised to speak to the media.

The security officials said that the vehicle was engulfed in flames after the attack and

gunnies

cordoned off the area, not allowing anybody to go closer, while they removed the bodies.

The al-Qaeda-linked Haqqani network in North Waziristan, blamed for some of the deadliest attacks in Afghanistan, is one of the thorniest issues between Islamabad and Washington.

Washington has long demanded that Pakistain take action against the Haqqanis, whom the United States accused of attacking the U.S. embassy in Kabul last September and acting like the "veritable arm" of Pak intelligence.

Posted by: Fred || 09/23/2012 00:00 || Comments || Link || E-Mail|| [6459 views] Top|| File under: al-Qaeda in Pakistan
Iraq
Bombings Kill Six in Iraq
[An Nahar]
Roadside bombs in Iraq killed six people, among them five soldiers, and

maimed

10 on Saturday, security and medical officials said.

In the deadliest attack, a

roadside kaboom

killed five Iraqi soldiers when it went kaboom! near their Humvee armored vehicle in Dhuluiyah north of Storied Baghdad


...located along the Tigris River, founded in the 8th century, home of the Abbasid Caliphate...


, an army captain and a medical source from a hospital in Balad said.

Another

roadside kaboom

to the north of Baquba killed one person and

maimed

two, a police lieutenant colonel and a doctor from Baquba General Hospital said.

And eight people, including four security forces members, were

maimed

by a

roadside kaboom

in

djinn-infested Mosul

in north Iraq, police Second Lieutenant Islam Mohammed and a medical source from

djinn-infested Mosul

General Hospital said.

Violence is down in Iraq compared to its peak in 2006 and 2007, but attacks still occur almost every day.

Posted by: Fred || 09/23/2012 00:00 || Comments || Link || E-Mail|| [6460 views] Top|| File under: al-Qaeda in Iraq
Israel-Palestine-Jordan
Jerusalem Palestinians Protest Anti-Islam Film, Cartoons
About 500 Paleostinians on Saturday staged what banners proclaimed a "Festival of the followers of Mohammed" in east Jerusalem in protest against French cartoons and a U.S.-made film offensive to Islam.

"We are all faithful to Mohammed" and "Mohammed the Prophet of Islam," read the banners, brandished alongside flags of Paleostinian president the ineffectual Mahmoud Abbas


... a graduate of the prestigious unaccredited Patrice Lumumba University in Moscow with a doctorate in Holocaust Denial...


's Fatah movement and the rival Islamist

Hamas, always the voice of sweet reason,

, in the city's Issawiya neighborhood, an Agence

La Belle France

Presse journalist said.

Police did not intervene in the rally, which included a marching band, he added.

French satirical magazine Charlie Hebdo on Wednesday published cartoons portraying Mohammed naked, further fueling earlier protests over the U.S.-made film "Innocence of

Mohammedan

s" which have raged since September 11, leaving dozens dead worldwide.

Posted by: Fred || 09/23/2012 00:00 || Comments || Link || E-Mail|| [6459 views] Top|| File under:
Jordan Border Guards Clash with Gunmen
[An Nahar] Jordanian border guards clashed at dawn Saturday with

gunnies

in a border area and cooled for a few years
Don't shoot, coppers! I'm comin' out!
all of the

gunnies

, Information Minister Samih Maayatah said.

"Jordanian border guards cooled for a few years
Don't shoot, coppers! I'm comin' out!
at dawn a group of

gunnies

in one of the border areas after an exchange of gunfire," he said in remarks carried by the state-run Petra news agency.

The were no further details and later Maayatah declined, in reply to Agence

La Belle France

Presse, to say where the

festivities

occurred or identify the

gunnies

.

"This is a military issue," he said, refusing to give further details.

Jordan shares land borders with Iraq, Israel, Syria, the West Bank and Soddy Arabia


...a kingdom taking up the bulk of the Arabian peninsula. Its primary economic activity involves exporting oil and soaking Islamic rubes on the annual hajj pilgrimage. The country supports a large number of princes in whatcha might call princely splendor. When the oil runs out the rest of the world is going to kick sand in their national face...


The tiny desert kingdom has beefed up its security along the border with Syria, since a deadly uprising against the government of
Hereditary President-for-Life Bashir Pencilneck al-Assad


Despoiler of Deraa...


erupted in mid-March.

In an interview with AFP earlier this month, Jordan's King Abdullah II warned of a spillover of the Syrian conflict into neighboring countries, saying the risk is "looming closer."

Jordan currently hosts more than 200,000 Syrians who have fled the bloodletting.

The king said that not all Syrians who came to Jordan were seeking safe haven.

"We have discovered that a few came here, not to seek safe haven, but to carry out other missions -- intelligence gathering on refugees, or schemes to target Jordan's stability and security," he added.

Posted by: Fred || 09/23/2012 00:00 || Comments || Link || E-Mail|| [6460 views] Top|| File under: Govt of Syria
Syria-Lebanon-Iran
Aoun Convoy Comes Under Fire in Sidon
[An Nahar] Free Patriotic Movement


Despite its name a Christian party allied with Hizbullah, neither free nor particularly patriotic...


leader
Michel Aoun


...a wholly-owned subsidiary of Hizbullah...


's convoy came under gunfire in the southern port city of Sidon on Saturday while he was returning from Jezzine.

Aoun's press office confirmed the incident after denying it for "security reasons."

LBCI reported that the convoy was attacked near Bahaa Eddine al-Hariri's mosque in Sidon around 7:30 p.m.

Earlier, Aoun visited Jezzine to reach out for his supporters in the southern town of Jezzine.

Posted by: Fred || 09/23/2012 00:00 || Comments || Link || E-Mail|| [6464 views] Top|| File under:
Army Detains Suspect who Opened Fire at Patrol in al-Ghobairi
[An Nahar] The army locked away
Drop the rosco, Muggsy, or you're one with the ages!
on Saturday Hassan Karaki in the Beirut southern suburb of al-Kafaat, the National News Agency reported.

Hassan, who is also known as Antar, was locked away
Keep yer hands where we can see 'em, if yez please!
after he

shot up

an army patrol in Beirut's southern suburbs of al-Ghobairi on Friday.

The army issued a communique confirming the arrest.

Several members of the army were

maimed

as they were pursuing Karaki, who is wanted on several charges, on Friday.

The Army Command announced that two officers and a number of soldiers were

maimed

in armed

festivities

that ensued during the pursuit.

It said that the soldiers came under fire by various

gunnies

as they were chasing the main suspect Karaki.

Reinforcements soon arrived where they cordoned off the area and began to conduct raids in the neighborhood.

A number of suspects were locked away
Keep yer hands where we can see 'em, if yez please!
, said the Army Command.

Karaki is charged with attempted murder and involvement in recent armed

festivities

.

Posted by: Fred || 09/23/2012 00:00 || Comments || Link || E-Mail|| [6460 views] Top|| File under:
Hizbullah Backers Protest Anti-Islam Film in Bint Jbeil
[An Nahar]
Thousands of supporters of Hizbullah protested on Saturday in the southern Lebanese town of Bint Jbeil against a film mocking Islam.

"This film that insults the Prophet is not merely a trivial creation carried out by a group, but American politics intended to be disseminated to the Western world," Hizbullah MP Nawaf al-Moussawi told the crowd.

Women in black chadors carried colorful Islamist flags alongside young children holding the Qoran, the

Moslem

holy book.

Moussawi ruled out a backlash against Christians in

Leb

, saying: "We participated with our Christian brothers wholeheartedly in the mass given by Pope Benedict XVI."

Several participants held posters of Hizbullah chief Hassan Nasrallah alongside pictures of Syrian
Hereditary President-for-Life Bashir Pencilneck al-Assad


Supressor of the Damascenes...


, whose ruling clan hails from the Alawite sect, an offshoot of Shiism.

Some attacked Salafist

holy man

Sheikh Ahmed al-Asir, who has gained notoriety over the past year for his anti-Damascus


...Capital of the last overtly fascist regime in the world...


stance.

"This Sheikh who instructs

Moslem

s on the right path, what did he do for the south and for

Leb

? Did he say a word condemning the Israeli attacks?" asked demonstrator Mohammed Ali Bazzi.

"His every move was to disarm the resistance (Hizbullah), which is Israel's first demand," he told Agence

La Belle France

Presse.

On Friday, al-Assir held his own smaller rally in Beirut, where participants waved Syrian revolution flags, alongside Islamic flags and a large Turkish flag.



Leb

is deeply divided between a Western-backed opposition, which supports the Syrian revolt, and the ruling majority led by Hizbullah, which is staunchly pro-Damascus.

Posted by: Fred || 09/23/2012 00:00 || Comments || Link || E-Mail|| [6459 views] Top|| File under: Hezbollah
Turkey Deploys Artillery near Syria Border Post
[An Nahar]
The Turkish army has deployed artillery and anti-aircraft missiles near a Syria border post being disputed between Damascus
...The City of Jasmin is the oldest continuously-inhabited city in the world. It has not always been inhabited by the same set of fascisti...
regime forces and rebels in fierce

festivities

, media reported Saturday.

A score of howitzer batteries and missiles were moved to the area as a precautionary measure amid continued fighting on Syrian soil for the control of the Tall al-Abyad border post, NTV news channel said.

The deployment comes after shelling by Syrian government forces

maimed

two Turkish citizens on Thursday in the southeastern border city of Sanliurfa, as they tried to win back the post from the rebels.

The two

were maimed

by four fragments of a shell that went kaboom! just on the Syrian side of the border. Another unwent kaboom! shell was found and the area sealed off while it

exploded

.

The rebels seized control of the post, which lies on the main highway between Sanliurfa and the city of Raqa in northeastern Syria, on Wednesday from troops loyal to
Hereditary President-for-Life Bashir Pencilneck al-Assad


Scourge of Qusayr...


Three other civilians were also

maimed

on Tuesday by stray bullets fired from the Syrian side, prompting local officials to warn citizens to stay away from the border line. Schools in the area were also closed until Monday.

Tall al-Abyad is about 100 kilometers (65 miles) north of Raqa and the border post was relatively little used until recently.

Since late July, Syrian rebels have seized control of at least three key border crossings with Turkey and others on Syria's eastern border with Iraq.

Posted by: Fred || 09/23/2012 00:00 || Comments || Link || E-Mail|| [6464 views] Top|| File under: Govt of Syria
Snipers Sow Panic in Aleppo as Fighting Rages
[An Nahar]
Troops clashed with rebels near the center of Aleppo


...For centuries, Aleppo was Greater Syria's largest city and the Ottoman Empire's third, after Constantinople and Cairo. Although relatively close to Damascus in distance, Aleppans regard Damascenes as country cousins...


on Saturday as snipers sowed panic in Syria's second city, residents told Agence

La Belle France

Presse as monitors reported at least 85 people killed nationwide.

The fighting raged in Suleiman al-Halabi, one of Aleppo's main streets, and the army prevented residents from venturing in the area as steady gunfire rattled the district.

"The

festivities

broke out two days ago," said Salah who fled his home on Suleiman al-Halabi with his wife and three children on Friday for a safer location two streets away in neighboring Midan district.

"When the

festivities

began, we would go down to the basement with four other families, but for the past two days the fighting has been almost non-stop so we decided to move to a safer area," he said.

According to Salah "almost 80 percent of the people in Suleiman al-Halabi left their homes after rebels entered the area."

In the adjacent neighborhood of Midan, which is held by the regular army, residents panicked as they heard gunfire and some shouted: "Watch out there are snipers."

Streets in the neighborhoods were empty and shops were locked up while several buildings were gutted and apartments destroyed.

"The battle is now between snipers," Sheikh Walid, the head of a rebel brigade in the southern Amiriya district, told an AFP correspondent who reported that only few hundred meters separate the rival snipers.

The correspondent witnessed a sniper as he took cover behind a pile of sandbags to open fire while behind him other fighters armed with rocket launchers and machine guns prepared to swing into action.

Elsewhere in Aleppo, five members of the same family, including children, were killed in the eastern Maysar district, the Syrian Observatory for Human Rights reported.

Residents also told AFP that rebel reinforcements were pouring into the eastern district of Sakhur and Shaar.

Saturday's

corpse count

also included 11 soldiers who were killed in fighting and rebel attacks in Aleppo province, near the border with Turkey, said the

Britannia

-based Observatory which relies of a network of activists on the ground.

The soldiers, and six rebels, were killed in the Orm and Kaf Jum areas, the monitoring group said, adding that a woman also died in shelling as rebels attacked checkpoints in Abezmo.

"The state has no presence except for military and administrative posts" in the western region of the Aleppo province in northern Syria, Observatory director Rami Abdel Rahman told AFP by telephone.

In Damascus


...Capital of the last remaining Baathist regime in the world...


province, three women were among seven people who died when a shell hit a civilian bus and the bodies of six people killed by gunfire were found in the central Qadam neighborhood of the capital, said the Observatory.

According to the Local Coordination Committees, the six people were from one family and died at the hands of regime forces.

In the northwest province of Idlib, a Syrian-Arab

Red Islamic Thingy

worker was

rubbed out

along with another man by regime forces, the Observatory said.

Violence nationwide left at least 85 people -- 34 civilians, 28 soldiers and 23 rebels -- killed on Saturday, according to the watchdog.

Posted by: Fred || 09/23/2012 00:00 || Comments || Link || E-Mail|| [6463 views] Top|| File under: Govt of Syria
Who's in the News
35
[untagged]
13
Govt of Pakistan
5
al-Shabaab
4
Arab Spring
3
Govt of Syria
1
Ansar Dine
1
al-Qaeda in Iraq
1
al-Qaeda in Arabia
1
Hezbollah
1
Houthis
1
al-Qaeda in Pakistan
1
Lashkar-e-Islami
Bookmark
E-Mail Me
The Classics
The O Club
Rantburg Store
The Bloids
The Never-ending Story
Thugburg
Gulf War I
The Way We Were
Bio
Merry-Go-Blog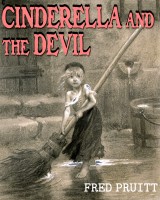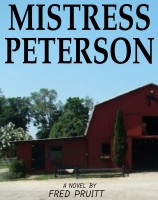 On Sale now!


A multi-volume chronology and reference guide set detailing three years of the Mexican Drug War between 2010 and 2012.

Rantburg.com and borderlandbeat.com correspondent and author Chris Covert presents his first non-fiction work detailing the drug and gang related violence in Mexico.

Chris gives us Mexican press dispatches of drug and gang war violence over three years, presented in a multi volume set intended to chronicle the death, violence and mayhem which has dominated Mexico for six years.
Click here for more information


Meet the Mods
In no particular order...


Steve White
Seafarious
Pappy
lotp
Scooter McGruder
john frum
tu3031
badanov
sherry
ryuge
GolfBravoUSMC
Bright Pebbles
trailing wife
Gloria
Fred
Besoeker
Glenmore
Frank G
3dc
Skidmark
Alaska Paul



Better than the average link...



Rantburg was assembled from recycled algorithms in the United States of America. No trees were destroyed in the production of this weblog. We did hurt some, though. Sorry.
3.81.26.35

Help keep the Burg running! Paypal: