Afghanistan
Taliban attack Afghan security forces in north, killing 37
KABUL, Afghanistan (AP) ‐ Taliban insurgents have launched separate attacks on Afghan security forces in the country's north, killing at least 37, provincial officials said Monday.

Mohammad Yusouf Ayubi, head of the provincial council in Kunduz province, said that at least 13 security forces were killed in an attack on a checkpoint they were manning in Dashti Archi district, with another 15 security forces wounded there. The firefight began late Sunday and continued into Monday morning.

Meanwhile in Jawzjan province, Provincial Police Chief Gen. Faqir Mohammad Jawzjani said the Taliban attacked Khamyab district from different directions, forcing Afghan forces to withdraw from the district headquarters to avoid civilian causalities.

"There was intense fighting and we didn't want civilian houses destroyed, or any civilian casualties," said Jawzjani. He said that at least eight policemen were killed and three other police were wounded. Seven Taliban were killed and eight were wounded during the gun battle, he added.

Taliban spokesman Zabihullah Mujahid claimed responsibility for the group for the attacks in Kunduz and Jawzjan provinces.

The Taliban also killed another 14 local Afghan policemen and pro-government militiamen in the Dara Suf district of Samangan province, provincial spokesman Sediq Azizi said, adding that six others were also wounded.
Posted by: Besoeker || 09/10/2018 06:37 || Comments || Link || E-Mail|| [184 views] Top|| File under: Taliban
Suicide Bomber Kills 7 Amidst Massive Demonstrations in Kabul
[Daily Caller] Thousands of Afghan men rushed through the streets of Kabul on Sunday carrying knives and shooting small arms into the air, a demonstration that turned deadly when an unidentified suicide bomber drove a motorcycle into a crowd in the center of the city and detonated a bomb. The attack killed at least seven and left another 24 wounded, according to a report from Agence France Presse.

The violence marked the 17th anniversary of the death of Ahmad Shah Massoud, a famous anti-Taliban military commander who was assassinated by al-Qaeda terrorists in Afghanistan two days before the September 11 attacks in the U.S.

The indiscriminate gunfire also wounded more than a dozen residents of Kabul, according to an Afghan Public Health official speaking to the Washington Post.

In addition to the violence in Kabul, insurgents attacked Afghan government forces across the country throughout the weekend, leaving around 20 security force personnel dead and several more wounded. According to the Associated Press, the Taliban launched an attack against a district headquarters for Afghan security forces west of Kabul on Saturday. 10 of the security personnel at the base, including a high ranking chief, were killed.
Posted by: Besoeker || 09/10/2018 00:14 || Comments || Link || E-Mail|| [164 views] Top|| File under:
Blast in convoy of 'mourners' kills 7 in Kabul
[ARABNEWS] An

kaboom

in Kabul on Sunday killed seven people in a convoy of mostly

gunnies

marking the death anniversary of Ahmad Shah Masood, one of Afghanistan's legendary figures. Meanwhile,


...back at the Council of Boskone, Helmuth ordered the entire 614th quadrant searched. The Green Lensman must be found!...


scores of security forces

bit the dust

in a spate of attacks by Taliban
...Arabic for students...
combatants elsewhere in the country.

Police said the blast was caused by a

jacket wallah

who had mingled in one of the long convoys of vehicles and cycle of violence
s in which the

gunnies

drove for hours in Kabul's streets. He opened fire into the air in a sustained manner and created panic among tens of thousands of people in the city.

The incident caused lawlessness, disorder and disrupted businesses and people's lives, and the blast led to the drastic reduction of firing and disbursement of the

button men

, residents said.

Before the blast, security forces early in the day said they shot and

maimed

another suicide bomber who wanted to detonate explosives on his body among another crowd of marchers near the monument of Masood outside the US embassy.

The protracted firing, mostly into the air by the marchers, left behind 13 people

maimed

, public health ministry

front man

Waheed Majorh told

news hound

s.

The Emergency Hospital said it had received 34 injured patients.

Kabul police

front man

Hashmat Stanekzai, in a message, said seven people were killed and 20

maimed

in the blast.

The chaos lasted for more than eight hours and showed the inability of security forces and government to block it.

"There were lots of young men and kids who drove in vehicles without number plates, wielding knives and guns. We were all shocked," Said Sameer, a Kabul resident, told Arab News.
Posted by: Fred || 09/10/2018 00:00 || Comments || Link || E-Mail|| [126 views] Top|| File under: Taliban
Africa North
Libya violence: Gunmen storm oil corporation building
[BBC] An armed group has stormed the headquarters of the National Oil Corporation (NOC) in Libya's capital, Tripoli.

Security forces clashed with the armed men at the landmark building in the centre of the city, and blasts and gunfire could be heard, witnesses say.

Last week, the UN announced a truce between warring militias had been agreed in the capital. A UN-backed government is nominally in power in Tripoli. However, militias occupy much of the rest of the country.

An NOC member of staff, who said he had jumped out of a window to flee, told Reuters news agency three or five gunmen were shooting inside the building and several people had been shot.

The NOC chairman, Mustafa Sanallah, has been safely evacuated, a witness quoted by Reuters added. Rescue services are at the scene to treat the wounded coming out of the building.

It is not yet clear who carried out the attack.

Libya's oil sector, which is central to the economy, has been repeatedly disrupted by violence since long-time ruler Muammar Gaddafi was ousted in 2011.

Earlier this month, there were clashes between rival armed groups, and Tripoli has also seen occasional militant attacks. The recent violence has forced thousands of people to flee to nearby towns or seek shelter in other parts of the capital, while many more remain trapped inside their homes.

In May, the Islamic State group claimed a deadly attack on the national election commission offices in the capital.
Posted by: Besoeker || 09/10/2018 07:03 || Comments || Link || E-Mail|| [198 views] Top|| File under:
Africa Subsaharan
Boko Haram Attacks Another Nigerian Army Base, Neighbouring Communities
[All Africa] Boko Haram

... not to be confused with Procol Harum, Harum Scarum, possibly to be confused with Helter Skelter. The Nigerian version of al-Qaeda and the Taliban rolled together and flavored with a smigeon of distinctly Subsaharan ignorance and brutality...


button men

on Friday night carried out another attack on a military base in Borno State, an official said.

The Deputy Governor of Borno State, Usman Durkwa, who confirmed the incident to journalists in Maiduguri on Saturday said the troops and neighbouring communities were attacked in Guzamala Local Government Area of the state.

It was in Gudumbali, the headquarters of Guzamala Local Government Area that the Chief of Army Staff, Tukur Buratai, in July this year, inaugurated a cenotaph to commemorate the killing of about 144 soldiers in an attack by Boko Haram in 2014.

The inauguration was done at the time persons displaced from the liberated community were returning to it.

The deputy governor however said he has no idea of the casualties from Friday's attack.

"It is unfortunate to confirm to you that there was an attack by Boko Haram

turbans

in a military base and other communities of Gudumbali," he said.


Posted by: Fred || 09/10/2018 00:00 || Comments || Link || E-Mail|| [134 views] Top|| File under: Boko Haram (ISIS)
Arabia
84 dead in fighting in Yemen's Hodeida after talks fail
[AlAhram] Clashes and air strikes have left 84 people dead around Yemen's Red Sea port city of Hodeida since the collapse of UN-brokered peace talks, hospital sources said Sunday.

The sources in Hodeida province, controlled by Houthi
...a Zaidi Shia insurgent group operating in Yemen. They have also been referred to as the Believing Youth. Hussein Badreddin al-Houthi is said to be the spiritual leader of the group and most of the military leaders are his relatives. The Yemeni government has accused the Houthis of having ties to the Iranian government, which wouldn't suprise most of us. The group has managed to gain control over all of Saada Governorate and parts of Amran, Al Jawf and Hajjah Governorates. Its slogan is God is Great, Death to America™, Death to Israel, a curse on the Jews ...
rebels, said 11 soldiers and 73

gunnies

had been killed since the talks were abandoned on Saturday.

Dozens of rebels and at least 17 soldiers had been injured.
Posted by: trailing wife || 09/10/2018 01:51 || Comments || Link || E-Mail|| [339 views] Top|| File under: Houthis
Europe
Fears of 'second Chemnitz' as Afghans held over German man's death
[IsraelTimes] 2,500 march in far-right demonstration Sunday after a local man dies after fight with two Afghans; doctors say death 'not directly' related to brawl.

Around 2,500 people marched in a far-right demonstration in eastern Germany Sunday after a man died following a fight with two Afghans, as officials pleaded for calm to avoid the anti-foreigner unrest that has shaken Chemnitz.

Local police and prosecutors said the 22-year-old victim had suffered acute heart failure after coming to blows with the Afghan suspects during a dispute on a playground in the town of Koethen late Saturday.

The German man's death was "not directly" linked to the injuries suffered in the brawl, they said in a statement, and media reports said he died in hospital and that he had a pre-existing heart condition.

Prosecutors said one of the Afghan suspects, aged 18, stands accused of causing grievous bodily harm. The other, aged 20, faces charges of causing bodily harm with fatal consequences.

The incident was expected to inflame anti-migrant tensions, coming just two weeks after the fatal stabbing of a 35-year-old German man in the city of Chemnitz, allegedly by two asylum seekers.

"With emotions running high, we have to resist any attempt to turn Koethen into a second Chemnitz," the state premier of Saxony-Anhalt, Reiner Haseloff, told DPA news agency.

Chemnitz, also located in Germany's former Communist east, has been rocked by a series of far-right demonstrations that saw participants assault foreign-looking people and shout anti-immigration slurs while some flashed the illegal Nazi salute.

Immediately after news of the latest incident broke, right-wing groups called on social media for a "mourning march" in Koethen from 7:00 pm.

Police estimated the turnout at some 2,500 people, and reported no major disturbances. Many of the demonstrators waved the German flag and shouted "Resistance! Resistance!"

A counter-demo by far-left protesters at Koethen's rail station drew 200 people, according to police.

"KEEP CALM"
Mayor Bernd Hauschild, in a Facebook message, urged locals to shun the right-wing demo because he had "information that people prepared to use violence were planning to travel to Koethen in large numbers."

Bild newspaper said around 100 federal

coppers

had been sent to Koethen to help keep the peace, after police were criticised for underestimating the scale of the Chemnitz demostrations.

According to local media the latest incident started when three Afghan men were arguing with a pregnant woman over who was the father of her unborn child.

Two German men then approached the group and the row escalated into a brawl.

The third Afghan was not jugged
Book 'im, Mahmoud!
as he was not believed to have been involved in the fighting.

Local residents and politicians on Sunday placed flowers and candles at the scene.

State interior minister Holger Stahlknecht said on Twitter that he deeply regretted "the tragic death" and understood citizens' concerns.

But he urged residents to "keep calm" and let justice run its course.

It also emerged at the weekend that a Jewish restaurant was attacked on the sidelines of the Chemnitz protests on August 27.

The owner told AFP that around a dozen masked neo-Nazis shouted: "Jewish pig, get out of Germany!" and hurled rocks, bottles and a metal pipe at the Schalom restaurant.

The head of the New York-based World Jewish Congress slammed the "reprehensible" attack.
Posted by: trailing wife || 09/10/2018 01:51 || Comments || Link || E-Mail|| [449 views] Top|| File under: Moslem Colonists
7 wounded including 2 British tourists in Paris knife attack: sources
[ARABNEWS] Seven people including two British tourists were

maimed

Sunday in

Gay Paree

after they were attacked by a man armed with a knife and an iron bar, according to police and other sources.

A source close to the inquiry said the suspect has been nabbed
... anything you say can and will be used against you, whether you say it or not...
and is believed to be an Afghan national.

"Nothing at this stage shows signs of a terrorist nature in these assaults," the sources said, adding that the attacker had targeted "strangers in the street."

Of the seven

maimed

, four are in a critical condition, police said.

The incident took place just after 11:00pm (2100 GMT) on the banks of a canal in the northeast of the capital.

A security guard at one of two cinemas on either side of the Canal de l'Ourcq said he saw a man who had already assaulted people being chased by two other men who tried to stop him.

"He had an iron bar in his hand which he threw at the men chasing him, then he took out a knife," he told AFP.

A police investigation has been launched for attempted murder, according to a judicial source.




Posted by: Fred || 09/10/2018 00:00 || Comments || Link || E-Mail|| [229 views] Top|| File under: Moslem Colonists
Iraq
Iranian Guards claims missile attack on Iraq-based Kurd dissidents
DUBAI (Reuters) - Iran's Revolutionary Guards fired seven missiles in an attack on Iraq-based Iranian Kurdish dissidents that killed at least 11 people on Saturday, the elite military unit was reported as saying by Iranian news agencies on Sunday.

Iraqi Kurdish officials said Iran attacked the base of an Iranian Kurdish armed opposition group in northern Iraq on Saturday, killing at least 11 people and wounding scores more.

"In a successful operation, the Guards' aerospace unit, along with the army's drone unit ... targeted a criminal group's meeting and a terrorist training center with seven short-range surface-to-surface missiles," the Revolutionary Guards said in a statement carried by the semi-official news agency Fars.

The statement said the attack was prompted by a decision of "group leaders to ignore serious warnings by officials of the Kurdistan Regional Government about Iran's determination to dismantle their bases ... and the need for an end to terrorist and aggressive actions against Iran".

Armed Iranian Kurdish groups operate in remote and mountainous Iran-Iraq border regions. Despite sporadic clashes between Iranian forces and militants, there is little coordination between Iranian and Iraqi forces over security of an area that has also been used by Islamic State to enter Iran.

The Democratic Party of Iranian Kurdistan, an armed opposition group fighting for greater autonomy for Iran's Kurdish community, posted on Twitter pictures and video of explosions, as well as of the wounded, at its headquarters in Koya, in Iraq's semi-autonomous Kurdistan region.
Posted by: Besoeker || 09/10/2018 07:17 || Comments || Link || E-Mail|| [176 views] Top|| File under: Govt of Iran
Rival Shiite factions trade blame for who drove the burning of buildings in Basra
[ARABNEWS] The discovery of four bodies dumped in a street in central Basra on Saturday morning sent shockwaves through the city.

The four men were identified as followers of
Moqtada Tater al-Sadr


... the Iranian catspaw holy man who was 22 years old in 2003 and was nearing 40 in 2010. He spends most of his time in Iran, safely out of the line of fire, where he's learning to be an ayatollah...


, the powerful Iraqi

holy man

who has

criminal mastermind

ed an anti-Iranian coalition poised to take control of the country's Parliament.

Two of the dead had participated in the protests that started as a new wave of demonstrations against woeful services and corruption in the province that provides most of Iraq's oil.

But the demonstrations spiraled into a chaotic week of

festivities

that killed at least 15 people, left the Iranian consulate and other political buildings ablaze and Iraq facing its latest political and security crisis as the country struggles to regain its feet after the war with

ISIS

.

Security officials and prominent figures in Basra told Arab News that the protests have been hijacked to provide cover for political and armed conflict between the pro and anti-Iranian rivals competing to control the next administration.

Security sources also accused Iran of attempting to sow chaos, disrupt oil exports and pave the way for an administration in Baghdad that supports Tehran.

A second wave of US sanctions will come into effect in November targeting Iranian oil exports and dealing another blow to the country's ailing economy.

Shiite leaders and security officials suggest Tehran is attempting to encourage fighting between factions to destabilize Basra because the province could be the source of crude that would make up the shortfall on global markets left when Iranian exports are disrupted.

The discovery of the four bodies was reminiscent of the violence that erupted in the country after the 2003 US invasion. Except this time the conflict lines are not Sunni and Shiite, but between the Shiite factions that divide along the lines of pro and anti-Iran. The pro-Iran groups were significantly bolstered during the

ISIS

occupation when thousands of fighters were mobilized to help the military halt the

holy warrior

s' advance.

Tehran poured in money and weapons, leaving the groups as some of the country's strongest military and political forces. Now they have become a key tool in the battle between the US and Iran, which has played out in Iraq since the downfall of Saddam Hussein.

Those Iran-backed groups contested the parliamentary election in May as part of the al-Fattah alliance, which has been desperately trying to put together a coalition of MPs that would be able to form the next government.

But al-Sadr, who is backed by the US, has been in the stronger position after his Sairoon alliance won the most seats.

Both coalitions claimed they had formed the largest bloc last week and asked to be registered at the first session of the Parliament on Monday. The matter was sent to the supreme federal court to be settled.

In June, soon after the election, demonstrations started in Basra to protest against the lack of electricity and clean drinking water and a lack of jobs. They spread across southern Iraq and even reached Baghdad.

But they lost momentum and turned into small, scattered sit-ins. The situation suddenly erupted on Monday when hundreds of demonstrators, some using Molotov cocktails, tried to storm the local government building in Basra. Police responded with live bullets and tear gas, seriously injuring two. One of the injured died of his wounds hours later.

The next day, the situation became more serious when a demonstrator attacked a group of police with a grenade, killing one of the officers and injuring eight others. Other groups attacked troops stationed near the local government building and by the end of the day, nine demonstrators were

rubbed out

and scores

maimed

, including many members of the security forces. A number of governmental buildings were also set on fire.

On Thursday, troops deployed in Basra received orders not to clash with protesters as long as they remained away from oil facilities. This encouraged the demonstrators to attack and burn more than 20 buildings acting as headquarters to various political groups and their associated media stations.

The next day, the burning continued, and ended with the torching of the Iranian consulate building in south-eastern Basra.

The attack has been seen by many as anger finally boiling over at Iranian interference in their country.

Most of the heads of tribes, local activists and politicians called for people to withdraw from the demonstrations after they turned violent.
Posted by: Fred || 09/10/2018 01:51 || Comments || Link || E-Mail|| [167 views] Top|| File under: Govt of Iran Proxies
Kirkuk combat chronicle: 5 turbans tied up, ISIS kabooms oil pipeline
Five-strong terrorist cell arrested in Kirkuk on terror charges

Kirkuk (IraqiNews.com) – A terrorist cell was arrested Sunday on terror charges in the Iraqi province of Kirkuk, a police chief was quoted as saying.

"A five-strong terrorist cell was arrested over planting explosive charges in Arab Koi area in Kirkuk," commander of the Iraqi Federal Police Raed Shaker Jawdat told Iraqi website Alghad Press.

Islamic State sets oil pipeline on fire, west of Kirkuk: Official

Kirkuk (IraqiNews.com) An oil pipeline has been exploded, on Saturday evening, causing huge fire, which has not been controlled yet, a Kurdish security official said on Sunday.

Speaking to BasNews, Idris Refaat, of the security troops in Kirkuk, said "Islamic State blew up a pipeline used for transferring crude oil in west of Kirkuk, late on Saturday, using two bombs."

The fire, according to Idris, "has not be put off yet."

Idris blamed the Iraqi troops for not being able to control the region, which was previously under control of the Kurdish Peshmerga forces, which allows Islamic State members to attack oil establishments and troops.

news reports quoted sources as saying that seven people were killed as Islamic State members attacked al-Bu Shaher village, near Yayji town, west of Kirkuk.

"The arrestees were handed over to the bodies concerned for interrogation," he added.
Posted by: trailing wife || 09/10/2018 00:00 || Comments || Link || E-Mail|| [114 views] Top|| File under: Islamic State
Iraqi troops arrest 3 Islamic State militants, including group's chef, in Mosul
Nineveh (IraqiNews.com) ‐ The Iraqi Defense Ministry announced on Sunday that its troops captured three Islamic State
...formerly ISIS or ISIL, depending on your preference. Before that al-Qaeda in Iraq, as shaped by Abu Musab Zarqawi. They're very devout, committing every atrocity they can find in the Koran and inventing a few more. They fling Allah around with every other sentence, but to hear the pols talk they're not really Moslems....


holy warrior

s, including the group's cook, in djinn-infested Mosul
... the home of a particularly ferocious and hairy djinn...
city.

"Military intelligence forces carried out a specific operation in Hamam al-Alil district in Mosul, managing to arrest three

Lions of Islam

belonging to Islamic State group," Sputnik quoted the Iraqi Security Media Center as saying.

"One of those incarcerated
Yez got nuttin' on me, coppers! Nuttin'!
was working as a chef for the terrorist group's commanders," the center added.
Posted by: trailing wife || 09/10/2018 00:00 || Comments || Link || E-Mail|| [112 views] Top|| File under: Islamic State
Iran Guard claims missile attack on separatist Kurds in Iraq
[IsraelTimes] Tehran releases footage of strike on Democratic Party of Iranian Kurdistan base said to have killed 11 and injured 50 in response to resumption of PDKI hit-and-run attacks in Iran.

Iran's Revolutionary Guard Corps on Sunday

grabbed credit

for a missile attack targeting an Iraqi base of a Kurdish separatist group.

Iranian state television


... and if you can't believe state television who can you believe?


aired footage of surface-to-surface missiles launching Saturday toward the Democratic Party of Iranian Kurdistan base in Iraq, as well as drone footage of the base in the aftermath of the strike, which the separatists say killed at least 11 people and

maimed

50.

The footage's release appeared to be a stark warning by the Guard to the separatist group, known by the acronym PDKI, which has resumed hit-and-run attacks in Iran after some two decades of uneasy peace. A Kurdish attack in July killed at least 10 Iranian border guards, likely sparking the Guard's show of force.

Video aired by state television


... and if you can't believe state television who can you believe?


showed the short-range missiles being fired from mobile launchers in a field in an undisclosed location. The semi-official Tasnim news agency, believed to be close to the paramilitary Guard, identified the missiles fired as Fateh 110-Bs. Those missiles are believed to have a range of up to 300 kilometers (185 miles), according to the Washington-based Center for Strategic and International Studies.

Tasnim said the missiles traveled some 220 kilometers (135 miles) to reach the base in Koya, in northern Iraq.

The Kurdish satellite news channel Rudaw reported that the secretary-general of the PDKI, Mustafa Mawludi, and his predecessor, Khalid Azizi, were

maimed

in the strike.

The Iraqi Foreign Ministry on Sunday issued a statement criticizing Iran's attack, saying it "rejects the violation of Iraqi

illusory sovereignty

by bombing any target within Iraqi territory without prior coordination with the Iraqi authorities to spare civilians the effects of such operations."
Posted by: trailing wife || 09/10/2018 00:00 || Comments || Link || E-Mail|| [143 views] Top|| File under: Govt of Iran
Israel-Palestine-Jordan
Army shoots and kills Palestinian trying to sabotage Gaza border fence
[IsraelTimes] IDF says it also incarcerated
You have the right to remain silent...
three suspects attempting to cross into Israel with a pair of knives; dozens converge on Erez crossing in latest coastal enclave protest

IDF soldiers on Sunday shot and killed a Paleostinian who repeatedly tried to sabotage the

Gazoo

Strip border fence, the army said.

"Troops recognised a suspect who approached the security fence and attempted to sabotage it," an English-language army statement said, adding that they

shot up

the man.

He was given medical treatment but "later on, the suspect succumbed to his wounds," it added.

Paleostinian security officials said that the dead man was Atef Mohammed Saleh, 32, from Jabaliya in the northern

Gazoo

Strip, near the border with Israel.

Earlier Sunday, the army said soldiers had identified three Gazooks attempting to cross the fence surrounding the northern

Gazoo

Strip. The Israeli troops uncovered a pair of knives on the suspects upon their apprehension.

The IDF was unable to confirm whether the three suspects were the same ones that Paleostinian media reported had been shot and

maimed

after approaching the northern

Gazoo

border fence near the Erez crossing.

The Shihab Paleostinian news agency reported that two residents of Beit Hanoun on

Gazoo

's northeastern edge were shot by IDF troops.

Dozens of Paleostinians were protesting and attempting to approach the border fence near the Erez border crossing in the north of the enclave.

There were no immediate reports of further casualties at the protest, nor any more information immediately available on the condition of the protesters.

On Saturday, the IDF said it would investigate the events surrounding the recent deaths of two Paleostinians at the

Gazoo

border, including that of a 16-year-old who was shot on Friday during protests and who succumbed to his wounds on Saturday.

Paleostinian media outlets released a video clip which they said showed the incident and appeared to show the teen throwing an object before waving and clapping, with his hands in the air at the time he was shot. (Warning: Graphic content.)

He was named as Ahmad Abu Tuyur.

"In the violent disturbances along the fence, IDF soldiers responded with riot control measures and acted in accordance with open-fire regulations," said the military in a statement Saturday. "It is claimed that two people died in the violent disturbances. The events will be reviewed by the relevant command echelons."
Posted by: trailing wife || 09/10/2018 00:00 || Comments || Link || E-Mail|| [149 views] Top|| File under: Hamas
Israeli car comes under fire in the West Bank; none injured
[IsraelTimes] IDF searches for

button men

after attack near Kochav Yaakov settlement; separately, 6 Paleostinian tossed in the calaboose
Yez got nuttin' on me, coppers! Nuttin'!
An Israeli car came under fire Saturday overnight near the West Bank settlement of Kochav Yaakov, the military said Sunday.

There were no injuries, though the car was damaged, and the army said it was searching for the shooters.

Separately, in the West Bank over the weekend, the army, along with the Shin Bet security service and Border Police, arrested six Paleostinians who it said were suspected of involvement in terror activities, or taking part in violent protests.

Additionally, troops hunting for illegal weapons found a pistol in the West Bank city of Nablus.

In the Jalazone refugee camp, near Ramallah, soldiers confiscated thousands of shekels that they suspect were to be used to fund terror activities.

The suspects were sent for interrogation.
Posted by: trailing wife || 09/10/2018 00:00 || Comments || Link || E-Mail|| [154 views] Top|| File under:
Syria-Lebanon-Iran
Syrian forces score fresh advance against ISIS in east Swaida
[AlMasdar] Battles continue to rage in east Swaida countryside as the Syrian Army resumes offensive to uproot the Islamic State
...formerly ISIS or ISIL, depending on your preference. Before that al-Qaeda in Iraq, as shaped by Abu Musab Zarqawi. They're very devout, committing every atrocity they can find in the Koran and inventing a few more. They fling Allah around with every other sentence, but to hear the pols talk they're not really Moslems....


Lions of Islam

from its last stronghold.

Backed by the National Defense Forces, the Syrian Army advanced for 350 meters deep into the rocky cliffs to the north of Safa hilltops.

The recent advance, even though important, has proved costly for the government troops. Three Syrian Army soldiers were killed, 22 others injured during the bloody

festivities

.

According to a military source, the difficulty of the battle lies in the rocky cliffs surrounding the Hilltops. "Once penetrated, the entire area will fall in no time", the source commented.
Posted by: trailing wife || 09/10/2018 00:00 || Comments || Link || E-Mail|| [135 views] Top|| File under: Islamic State
Syrian, Russian air force pummel Hama jihadists with heavy bombs
[AlMasdar] A non-stop, fierce aerial campaign has hit rebel stronghold of Lataminah in northern Hama as part of a wider offensive aimed at restoring the jihadi-held areas in central and northern Syria.

At least 5 Syrian attack helicopters and 4 Russian fighter jets launched a wide-scale Arclight airstrike
s against the town which is considered the heartland of the FSA-affiliated Jaish Izza rebel group.

Russian jets used 2000-pound bunker buster bombs to destroy the underground hideouts dug by jihadi groups in the rocks.
Posted by: trailing wife || 09/10/2018 00:00 || Comments || Link || E-Mail|| [132 views] Top|| File under: Govt of Syria
Kurdish militiamen assassinate two Turkish-backed rebels in Syria's Afrin [+ Video]
[AlMasdar] More Ottoman Turkish-backed

turbans

are assassinated by Kurdish fire in northern Syria in hit-and-run operations.

The YPG press office released an official statement declaring two The Sick Man of Europe Turkey


...the only place on the face of the earth that misses the Ottoman Empire....


-trained rebel fighters killed across Afrin region.

On September 7, YPG

button men

ambushed Abdurrahman al-Zaher; a fighter in the FSA-affiliated al-Hamza Brigades (originally from Azaz city) on the road leading to Afrin's Shera district.

The next day, YPG members carried out an operation where they killed a

myrmidon

fighting for Ahrar al-Sharqiyah faction.

Scores of Ottoman Turkish-backed

turbans

have been killed since the Syrian rebels ‐ backed by Ottoman Turkish military- took over Afrin region on March 2018.
Posted by: trailing wife || 09/10/2018 00:00 || Comments || Link || E-Mail|| [181 views] Top|| File under: Sublime Porte
Who's in the News
28
[untagged]
3
Islamic State
2
Govt of Syria
2
Sublime Porte
2
Taliban
2
Govt of Iraq
2
Govt of Iran
2
Moslem Colonists
1
Tin Hat Dictators, Presidents for Life, & Kleptocrats
1
Boko Haram (ISIS)
1
Commies
1
Govt of Iran Proxies
1
Hamas
1
Houthis
1
PLO
Bookmark
E-Mail Me
The Classics
The O Club
Rantburg Store
The Bloids
The Never-ending Story
Thugburg
Gulf War I
The Way We Were
Bio
Merry-Go-Blog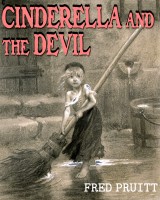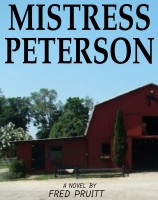 On Sale now!


A multi-volume chronology and reference guide set detailing three years of the Mexican Drug War between 2010 and 2012.

Rantburg.com and borderlandbeat.com correspondent and author Chris Covert presents his first non-fiction work detailing the drug and gang related violence in Mexico.

Chris gives us Mexican press dispatches of drug and gang war violence over three years, presented in a multi volume set intended to chronicle the death, violence and mayhem which has dominated Mexico for six years.
Click here for more information


Meet the Mods
In no particular order...


Steve White
Seafarious
Pappy
lotp
Scooter McGruder
john frum
tu3031
badanov
sherry
ryuge
GolfBravoUSMC
Bright Pebbles
trailing wife
Gloria
Fred
Besoeker
Glenmore
Frank G
3dc
Skidmark
Alaska Paul



Better than the average link...



Rantburg was assembled from recycled algorithms in the United States of America. No trees were destroyed in the production of this weblog. We did hurt some, though. Sorry.
35.170.78.142