Afghanistan
Fighting Reported in 20 Provinces in Past 24 Hours
[ToloNews] Fighting between the

Afghan cops

and the Taliban

...Arabic for students...
reportedly continued in at least 20 provinces across the country in the past 24 hours including Ghazni, Takhar, Kandahar, Helmand


...an Afghan province populated mostly by Pashtuns, adjacent to Injun country in Pak Balochistan...


and Baghlan provinces.

In the latest incidents of violence, several rounds of rockets hit Maimana city, the center of Faryab province, and PD5 of Lashkargah city has also fallen to the Taliban.

In the western province of Herat


...a venerable old Persian-speaking city in western Afghanistan, populated mostly by Tadjiks, which is why it's not as blood-soaked as areas controlled by Pashtuns...


, local officials said that the security forces have imposed a nighttime curfew on Herat city to help thwart Taliban threats.

"The Afghan security and defense forces continue with their operations by air and on the ground regularly against Taliban's positions. The Taliban's casualties have increased than ever before, territories are being liberated each day from the Taliban's control," said Fawad Aman, deputy

front man

for the Ministry of Defense.

"The people have grave concerns about the Taliban's mortar attacks on Maimana city, the people want the Taliban to stop these mortar attacks on Maimana city, because the people are killed in these attacks," said Massoud Adil, a resident in Maimana.

"The people are suffering because of mortar attacks by the Taliban," said Abdul Qader Joya, a resident in Maimana.

"I want to reassure the people of Herat to not be worried about their security--we will fight for our country, national pride and Islamic values until our last drop of blood," said Taimoor Shah Tarin, a police officer in Herat.

One resident said that taxis should be allowed an exception in the curfew:

"Taxis are carrying patients at night and must be an exception at night, they must be allowed to ride around," said Mohammad Asif, a resident in Herat.

"The security of Herat city is stable, the security belts around the city are stable and they will be strengthened, there are no security concerns in Herat city, the people are continuing their routine life," said Abdul Saboor Qane, governor of Herat.

According to the statistics by the Afghan Ministry of Defense, in the past 24 hours the security forces have killed 189 Taliban fighters and

maimed

another 140.

The Taliban have not commented on their casualties.
Posted by: trailing wife || 07/29/2021 00:00 || Comments || Link || E-Mail|| [10804 views] Top|| File under: Taliban
Taliban lynch local comedian in Kandahar province
[KhaamaPress] A local comedian-Khasha- was taken from his home to a desert, tied, and was then

rubbed out

by the Taliban

...Arabic for students...


button men

in

Dand district

of

Kandahar

province last week.

A video clip showing him tied and surrounded by two seated Taliban fighters in the auto before his death went viral on social media and prompted anger among Afghan people, officials, politicians, singers, and actors.

In the video clip, Kasha's hands are tied back, and is apparently being taken to an unknown desert in the Dand district. Khasha as per his nature, cracks a joke addressing the video shooter and is then slapped on his face by the

button men

sitting next to him holding a gun.

People angrily reacted to the video clip and called it a slap on the face of all Afghan people.

First vice-president Amrullah Saleh said that the arbitrary killing of a comedian implies that the Taliban has no rule, no court, and no Sharia-Islamic teaching.

Second vice-president Sarwar Danish has called it a slap on the face of the entire Afghan nation and added that the nation will take

Dire Revenge

.

The former head of Afghan spy agency (NDS) Rahmatullah Nabil has recalled Anas Haqqani-key member of the Taliban- detained by NDS. He said Haqani's handcuffs were untied when his mother wanted to visit him but said that the Taliban brutally killed Khasha.

Many other politicians and singers expressed deep concern over the death of Khasha and called it a tragedy for the entire Afghan nation.
Posted by: trailing wife || 07/29/2021 00:00 || Comments || Link || E-Mail|| [10799 views] Top|| File under: Taliban
Africa North
Members of Ain Zara Municipal Council Kidnapped
[LIBYAREVIEW] Several members of the Municipal Council of Ain Zara were reportedly kidnapped by the Tripoli


...a confusing city, one end of which is located in Lebanon and the other end of which is the capital of Libya. Its chief distinction is being mentioned in the Marine Hymn...


Revolutionaries Brigade, headed by Ayoub Aburas, sources said on Tuesday

The sources added that the militia stormed the municipality headquarters and assaulted the council members, and then reportedly took them to an unknown location.

The kidnapped members were identified as, Abdel-Baset al-Muradi, Mohammed al-Marghani, Khaled al-Ferjani, and Abdul-Muttalib Ghamak. No official statements have been released by the state authorities regarding the incident.

Notably, Aburas had previously kidnapped several prominent officials, including Mohammed Baio, the former head of the Libyan Media Corporation.
Posted by: Fred || 07/29/2021 00:00 || Comments || Link || E-Mail|| [10795 views] Top|| File under: Arab Spring
Man Killed after Throwing Grenade at Security Patrol in Sibrata
[LIBYAREVIEW] On Tuesday, the Ministry of the Interior of the Government of National Unity (GNU) announced the death of an intoxicated man after attacking a checkpoint in the city of Sibrata, injuring at least five members of the security patrol.

In a statement, the ministry said that a security patrol had stopped a car carrying three men, who were apparently drunk, and were in possession of illegal weapons.

It added that the patrol members ordered them to exit their vehicle, and hand over their weapons. One of the men reportedly took out a grenade, and threw it at the members of the patrol, resulting in his death, the injury of those accompanying him, and five members of the patrol.
Posted by: Fred || 07/29/2021 00:00 || Comments || Link || E-Mail|| [10799 views] Top|| File under: Arab Spring
Europe
Germany charges Syrian doctor with crimes against humanity
[RUDAW.NET] A Syrian doctor has been charged in Germany with crimes against humanity for allegedly torturing people in military hospitals in his homeland and killing one of them, German federal prosecutors said Wednesday.

The Federal Prosecutor's Office in Karlsruhe said in a statement that

Alla Mousa

, who came to Germany in 2015 and practiced medicine before he was arrested last year, is accused of 18 counts of torturing people in military hospitals in the Syrian cities of Homs and Damascus. The allegations include charges that Mousa tried to make people infertile.


Shoulda claimed Planned Parenthood membership


A federal indictment charged him with murder, severe bodily harm, attempted bodily harm and dangerous bodily harm, the statement said.

Prosecutors said after the beginning of the opposition uprising against Syrian
Hereditary President-for-Life Bashir Pencilneck al-Assad


Terror of Aleppo ...


in 2011, protesters were frequently arrested and tortured. Injured civilians who were thought to be members of the opposition were also taken to military hospitals, where they were tortured and sometimes killed.

In February, a German court convicted a former member of Assad's secret police of facilitating the torture of prisoners in a landmark ruling that human rights


...which are usually open to widely divergent definitions...


activists said would set a precedent for other cases in the decade-long conflict.

Eyad al-Gharib was convicted of accessory to crimes against humanity and sentenced by the Koblenz state court to four and a half years in prison.

It was the first time that a court outside Syria ruled in a case alleging Syrian government officials committed crimes against humanity. German prosecutors invoked the principle of universal jurisdiction for serious crimes to bring the case that involved victims and defendants in Germany.

In the current case, prosecutors accuse the Syrian doctor of having poured alcohol over the genitals of a teenage boy and another man and setting fire to them with a cigarette lighter at military hospital No. 608 in Homs. He is also accused of torturing nine more people in the same hospital in 2011 by kicking and beating them.

The indictment also alleges that Mousa kicked and beat a jugged
Keep yer hands where we can see 'em, if yez please!
man who was suffering an epileptic seizure. A few days later, the doctor gave the man a medication and he subsequently died without the exact cause of death ever clearly being identified, German prosecutors said.

The indictment lists other cases of alleged torture at the military hospital in Homs, including hanging people from the ceiling and beating them with a plastic baton, and pouring flammable liquids over the hand of one of them and burning it. Mousa also is accused of kicking another patient's open, infected wound, pouring disinfectant into it and setting it on fire.

In one case in 2012, Mousa allegedly beat and kicked an inmate severely. When the man defended himself by kicking back, Mousa beat him to the ground with the help of a male nurse and shortly after administered a toxic substance that killed the inmate, German prosecutors allege.

In addition to the torture allegations at the military hospital in Homs, Mousa is also accused of abusing inmates at the military hospital Mezzeh No. 601 in Damascus between late 2011 and March 2012.
Posted by: Fred || 07/29/2021 00:00 || Comments || Link || E-Mail|| [10801 views] Top|| File under: Govt of Syria
Fifth Column
Tampa, Fla. man sentenced to five years in prison for burning down a sports store during BLM race rioting last year
[PUBLISH.TWITTER]

Terrance Lee Hester has been sentenced to five years in prison in connection to the incident. He surrendered to federal authorities in July of 2020 in Oswego, New York, according to WFLA 8.

Video footage taken on Sunday, May 31 shows Hester placing a burning shirt into the broken window of the Champs store. According to the Department of Justice, the building became fully engulfed in a fire that resulted in an estimated $1.25 million in damages to Champs and other businesses in the store plaza.

Hester pleaded guilt to a federal arson charge in March. He reportedly faced a minimum sentence in prison of five years, and a maximum of 20 years.
Posted by: Fred || 07/29/2021 00:00 || Comments || Link || E-Mail|| [10797 views] Top|| File under: Antifa/BLM
The Grand Turk
Turkey Detains 208 Afghan Migrants En Route to Italy
[ToloNws] Ottoman Turkish authorities detained a boat carrying more than 200 Afghan migrants colonists in the Aegean sea heading for Europe, The Sick Man of Europe Turkey


...the only place on the face of the earth that misses the Ottoman Empire...


's coastguard and the International Organisation for Migration said on Wednesday,

Rooters

reported.

208 undocumented migrants colonists were stopped en route to

Italia

, the Ottoman Turkish

coasties

and the International Organization for Migration told

Rooters

.

The

coasties

detained two Ottoman Turkish nationals sailing the boat and escorted migrants colonists to a deportation center in the western Ottoman Turkish town of Ayvacik, the official also said.

In recent weeks, Turkey has faced a fresh influx of Afghan migrants colonists crossing from its southeastern border with Iran

...a theocratic Shiite state divided among the Medes, the Persians, and the (Arab) Elamites. Formerly a fairly civilized nation ruled by a Shah, it became a victim of Islamic revolution in 1979. The nation is today noted for spontaneously taking over other countries' embassies, maintaining whorehouses run by clergymen, involvement in international drug trafficking, and financing sock puppet militias to extend the regime's influence. The word Iran is a cognate form of Aryan. The abbreviation IRGC is the same idea as Stürmabteilung (or SA). The term Supreme Guide is a the modern version form of either Duce or Führer or maybe both. They hate Jews Zionists Jews. Their economy is based on the production of oil and vitriol...
amid rising violence in Afghanistan.

Ottoman Turkish authorities captured some 1,500 migrants colonists last week.

On July 11 at least 12 migrants colonists were killed--including Afghans, Paks and Bangladeshis--and 26 others were

maimed

in a bus crash in eastern Turkey in the early hours of Sunday morning.

Turkey is a key transit point for migrants colonists aiming to cross into Europe.

Moslem colonists Migrants, mostly from Iran, Afghanistan, and Pakistain, regularly cross the Iranian border into Turkey on foot before being ferried west to cities such as Istanbul and Ankara, according to the report.
Posted by: trailing wife || 07/29/2021 00:00 || Comments || Link || E-Mail|| [10794 views] Top|| File under: Human Trafficking
Home Front: WoT
U.S. Court Upholds Conviction of Alleged Hizbullah Agent
[AnNahar] The conviction of a New Yorker charged with providing material support to
Hizbullah
...Party of God, a Leb militia inspired, founded, funded and directed by Iran. Hizbullah refers to itself as The Resistance and purports to defend Leb against Israel, with whom it has started and lost one disastrous war to date, though it did claim victory...
by seeking targets in New York City for terrorist attacks has been upheld by an appeals court, though one of three judges questioned the 40-year prison sentence, saying it was too long because nobody was harmed directly by the crimes.


It seems a fair enough sentence for a man who married just for citizenship so he could reconnoiter and prep terror attacks on the orders of Hizb'allah and Iran.

The 2nd U.S. Circuit Court of Appeals in Manhattan ruled on

Ali Kourani

's appeal challenging the conviction and the sentence.

Continued on Page 49
Posted by: trailing wife || 07/29/2021 00:16 || Comments || Link || E-Mail|| [10798 views] Top|| File under: Hezbollah
India-Pakistan
Hizb militant arrested in south Kashmir's Pampore
[PUBLISH.TWITTER]

Police along with security forces Wednesday claimed to have arrested a Hizbul Mujahideen
...Party of Holy Warriors, founded by Muhammad Ahsan Dar in September 1989. One of the Pak sock puppets waging jihad in Indian Kashmir. It was originally organized as the armed wing of Jamaat-e-Islami. In 1990, Dar declared Hizbul as the sword arm of Jamaat. Hizbul murdered many of the pro-independence intelligentsia in Kashmir. After the organization was taken over by Syed Salahuddin Dar and several other ex-Hizb leaders were assassinated between 2001 and 2003...


Death Eater

from Khrew area of Pampore in south Kashmir

...a disputed territory lying between India and Pakistain. After partition, the Paks grabbed half of it and call it Azad (Free) Kashmir. The remainder they refer to as "Indian Occupied Kashmir". They have fought four wars with India over it, the score currently 4-0 in New Delhi's favor. After 72 years of this nonsense, India cut the Gordian knot in 2019, removing the area's special status, breaking off Ladakh as a separate state, and allowing people from other areas to settle (or in the case of the Pandits, to resettle) there....
's Pulwama district.

A police spokesperson said in a statement that the HM

Death Eater

Sahil Manzoor Mir, son of Manzoor Ahmad Mir, a resident of Tulbagh Pampore was arrested during a joint operation by police and security forces in an orchard at SharShali Khrew area of Awantipora.

Incriminating material including arms and ammunition was recovered from his possession, police said.
Posted by: Fred || 07/29/2021 00:00 || Comments || Link || E-Mail|| [10798 views] Top|| File under: Govt of Pakistain Proxies
Anti-ISIS operation kicks off in Kirkuk
[RUDAW.NET] Iraqi security forces have launched an operation in Kirkuk aiming to clear out remnants of Islamic State

...formerly ISIS or ISIL, depending on your preference. Before that they were al-Qaeda in Iraq, as shaped by Abu Musab Zarqawi. They're really very devout, committing every atrocity they can find in the Koran and inventing a few more. They fling Allah around with every other sentence, but to hear western pols talk they're not really Moslems....
(ISIS)

bully boyz

that are active in the south of the province, an official has told Rudaw.

"The aim of this operation is clearing the area of

ISIS

[Arabic acronym for ISIS] remnants that are few in number," commander of the Iraqi army's 32nd Brigade, Brigadier General Ahmed al-Shammari, told Rudaw's Hardi Mohammed on Wednesday.

The operation also includes "protecting the oil fields, electricity towers and gas companies, in addition to securing protection for citizens," he added.

The area is rural, mostly agricultural land, which makes movement "hard" but not impossible, according to the commander.

Iraq's security media cell announced the launch of the operation on Tuesday, which is under the direct supervision of the Joint Operations Command.

ISIS seized control of swathes of Iraq and Syria in 2014. The group was declared territorially defeated in Iraq in 2017 and Syria in 2019 but remains a threat on both sides of the border, carrying out bombings, hit-and-run attacks, and abductions across several provinces.

Several attacks on electricity towers have been reported in the past months, mostly in the disputed territories where ISIS has exploited a security vacuum. One terrorist was killed by security forces in Diyala province as he was trying to blow up an electricity pylon late last month.


Posted by: Fred || 07/29/2021 00:00 || Comments || Link || E-Mail|| [10802 views] Top|| File under: Islamic State
Kurdish, Iraqi forces arrest over a dozen ISIS suspects
[RUDAW.NET] Kurdish and Iraqi forces arrested more than a dozen suspected Islamic State

...formerly ISIS or ISIL, depending on your preference. Before that they were al-Qaeda in Iraq, as shaped by Abu Musab Zarqawi. They're really very devout, committing every atrocity they can find in the Koran and inventing a few more. They fling Allah around with every other sentence, but to hear western pols talk they're not really Moslems....
group (ISIS) members, including leaders, in raids across the country.

Kurdish security forces late on Tuesday arrested four ISIS members, including two prominent leaders, in separate operations in Halabja, the Sulaimani's internal security forces announced on Wednesday. A fifth suspect was arrested in Sulaimani city.

The Iraqi Counter-Terrorism Service (ICTS) also announced arrests in Anbar and Baghdad.

A terrorist network of six

snuffies

was dismantled in Anbar governorate and three others were arrested in Baghdad. One of them, a leader, brought the security forces to a terrorist den south of the capital where the group was storing

kaboom

s.

The ICTS said they also thwarted an operation to blow up electricity towers northeast of Baghdad, and arrested an ISIS member in Diyala.

Scores of ISIS suspects have been arrested in Iraq in recent months. The "Emir of Baghdad" was picked up in Baghdad in July, five ISIS suspects were arrested planning an attack on Erbil in the same month, and in April, 22 ISIS suspects were arrested in Sulaimani.

Posted by: Fred || 07/29/2021 00:00 || Comments || Link || E-Mail|| [10798 views] Top|| File under: Islamic State
US sanctions Syrian militia accused of killing Kurdish politician
[RUDAW.NET] The United States Treasury Department on Wednesday sanctioned a Ottoman Turkish-backed Syrian militia group accused of assassinating Kurdish female politician Hevrin Khalaf in 2019. The head of her party said the sanctions are a step towards bringing her killers to justice.

The

Ahrar al-Sharqiya

militia "has committed numerous crimes against civilians, particularly Syrian Kurds, including unlawful killings, abductions, torture, and seizures of private property. The group has also incorporated former Islamic State

...formerly ISIS or ISIL, depending on your preference. Before that they were al-Qaeda in Iraq, as shaped by Abu Musab Zarqawi. They're really very devout, committing every atrocity they can find in the Koran and inventing a few more. They fling Allah around with every other sentence, but to hear western pols talk they're not really Moslems....
of Iraq and Syria (ISIS) members into its ranks. These horrific acts compound the suffering of a population that has repeatedly endured mass displacement," read a Treasury statement.

Two of the militia's leaders were also sanctioned for "abuses against civilians."

The militia is accused of assassinating Khalaf, who was the secretary general of the Future Syria Party, in October 2019 during The Sick Man of Europe Turkey


...the occupiers of Greek Asia Minor...


's military offensive against the Kurdish-led Syrian Democratic Forces (SDF) in northern Syria.

The Treasury said the militia has "a record of human rights


When they're defined by the state or an NGO they don't mean much...


abuse that includes the unlawful killing of Hevrin Khalaf."

The president of Khalaf's party, Ibrahim al-Qaftan, told Rudaw English they welcome the sanctions, but wish they had gone further.

"Definitely, this decision is seen as a positive move by the members of the Future Syria Party, as well as the international community. It is a gateway to chase these killers," he said. But he would like to see the US also sanction Ahrar al-Sharqiya's supporters, "namely the Ottoman Turkish government."

"We have always called on the international community and human rights organizations to prosecute these killers — who are led by Ottoman Turkish defense minister [Hulusi Akar], Ottoman Turkish President [Recep Tayyip] Erdogan, and the [former] head of the Syrian coalition Nasr Hariri," Qaftan said.

He claimed that Erdogan had met with the

snuffies

days before Khalaf was killed.

Khalaf, who was known for her leadership on women's rights and uniting various Syrian groups, was brutally killed on the road between Qamishli and Manbij. According to an autopsy report, she was dragged by her hair, causing her scalp to tear, and had her leg broken before she was shot multiple times.

Her murder occurred during Turkey's invasion of areas of northern Rojava, Sari Kani (Ras al-Ain) and Gire Spi (Tal Abyad), in 2019. The military offensive forced the displacement of hundreds of thousands of people and led to scores of human rights abuses.

The new US sanctions also include individuals and entities affiliated to the regime, such as its intelligence and prisons.

Posted by: Fred || 07/29/2021 00:00 || Comments || Link || E-Mail|| [10802 views] Top|| File under: Ottoman Proxies
Who's in the News
28
[untagged]
9
Commies
5
Human Trafficking
4
Islamic State
4
Taliban
3
Govt of Iran Proxies
3
Arab Spring
3
Antifa/BLM
3
Govt of Iran
2
Govt of Syria
2
Muslim Brotherhood
2
Ottoman Proxies
1
Hezbollah
1
[untagged]
1
Lashkar e-Taiba
1
Govt of Pakistain Proxies
1
Govt of Iraq
1
al-Shabaab (IS-Mozambique)
1
TTP
Bookmark
E-Mail Me
The Classics
The O Club
Rantburg Store
The Bloids
The Never-ending Story
Thugburg
Gulf War I
The Way We Were
Bio
Merry-Go-Blog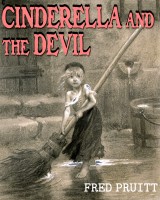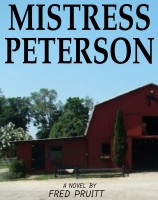 On Sale now!


A multi-volume chronology and reference guide set detailing three years of the Mexican Drug War between 2010 and 2012.

Rantburg.com and borderlandbeat.com correspondent and author Chris Covert presents his first non-fiction work detailing the drug and gang related violence in Mexico.

Chris gives us Mexican press dispatches of drug and gang war violence over three years, presented in a multi volume set intended to chronicle the death, violence and mayhem which has dominated Mexico for six years.
Click here for more information


Meet the Mods
In no particular order...


Steve White
Seafarious
tu3031
badanov
sherry
ryuge
GolfBravoUSMC
Bright Pebbles
trailing wife
Gloria
Fred
Besoeker
Glenmore
Frank G
3dc
Skidmark



Better than the average link...



Rantburg was assembled from recycled algorithms in the United States of America. No trees were destroyed in the production of this weblog. We did hurt some, though. Sorry.
100.24.118.144

Help keep the Burg running! Paypal: