Giant squid washes up on beach
Scientists in Australia are investigating what may be a new species of giant squid, after one of the deep sea creatures washed up on a Tasmanian beach over the weekend. The squid weighs up to 250 kilograms and, including tentacles, measured almost 18 meters (60 feet), the Australian Broadcasting Corp. reported on Monday. Only two other specimens have been found on Tasmanian shores, in 1986 and 1991, the report said.


Fluffy! They found you! Ahhh, we've missed you, boy! Y'see, every once in awhile he slips his collar and swims away to eat a few whales. But he always comes back...
Posted by: Fred Pruitt || 07/22/2002 08:32 am || Comments || Link || E-Mail|| [333 views] Top|| File under:
Changes... changes...
I've put all the headlines on the page, for each day. I was doing just the most recent half dozen, and none for days prior to the current day.


I don't know if I like it or not. Whaddya think?
Posted by: Fred Pruitt || 07/22/2002 11:15 am || Comments || Link || E-Mail|| [343 views] Top|| File under:
Afghanistan
Badshah Khan Rejects Karzai's Authority
The powerful Afghan warlord in Khost province Badshah Khan has refused to accept the authority of the new interim Afghan president Hamid Karzai reiterating he will not hand over the territory under his control to the new administration. The new Afghan interim government terms him as a criminal, a characterizations Khan vigorously rejects. He said from Torkhum to Gardez to the border with Pakistan he controls all the roads and on that a hundred-mile stretch of highway his men collect customs duties and tolls. He has installed himself as Governor of Khost province and refuses to accept the central government authority. "Now they promise I would be the Governor of Paktia province and the people want me. So if they send someone else, the war will be intensified, and the central government will be responsible", he warned.
Eventually they're going to have to pry this bastard out and hang him. The U.S. has bigger fish to fry at the moment, and Karzai's still building his strength. What Khan Zadran is hoping is that Karzai can't make a go of it, which'll leave him with his little fiefdom where he can emulate Ismail Khan and Abdurrashid Dostum. If Karzai does start building up a credible strength Zadran will have to make some sort of move against him, which could bring the Americans in against him regardless of the number of troops he has "working with" them.

I heard on FoxNews over the weekend that Karzai had given up his Afghan bodyguards and replaced them with Americans. He's a prime target for assassination to a number of people, but Zadran will probably be pretty close to the head of the line of those wanting to bump him off. This is another instance where an "unfortunate accident" in Khost could save a lot of trouble elsewhere.
Posted by: Fred Pruitt || 07/22/2002 09:50 am || Comments || Link || E-Mail|| [273 views] Top|| File under:
Axis of Evil
Reformers ready showdown with military over 'warning'
Iran's beleaguered reformist administration was set for a showdown with the military Monday over an outspoken weekend attack on its policies by the high command of the elite Revolutionary Guards Corps. The main reformist party, which commands a majority in parliament, said it had decided to call Defence Minister Ali Shamkhani to appear before MPs to explain the Guards Corps' "unacceptable interference in political life."


Will this be the spark that sets it off?


The summons, signed by 95 reformist MPs, would challenge the legality of the Guards commanders' attack, which accused the reformers of working to turn Iran into a secular state and build ties with arch-enemy Israel, the Islamic Iran Participation Front said in a statement. "We doubt the legality of this communique which deals with political questions, the policies of different parties and foreign ministry issues which are entirely outside the Revolutionary Guards' field of responsibility," the party's statement said.


Yup. First you have to tell the Revolutionary Guards they're not in charge. That's the easy part. Then you have to convince them...


The party's leader, Mohammed-Reza Khatami — brother of moderate President Mohammad Khatami — was blunter in his criticism, charging that a hardline "minority" of Guards commanders was undermining the Corps' military effectiveness by turning it into a political party. "For a long time, the Guards have refrained from interfering in political affairs, as they are explicitly barred from doing by law," said Khatami junior, who is also deputy speaker of parliament. "So why are now they taking this retrograde step? This statement is weakening the Guards Corps by relegating it to little more than a political party when it ought to be defending the nation."
He's talking about the way things should be, rather than the way they are...
But conservative MPs made clear they intended to rally to the Guards commanders' defence in the parliamentary showdown and accused the majority reformers of playing politics at a time when President George W. Bush was stepping up US efforts to undermine the Islamic Republic. "Today, we are confronted by a real threat from the United States with oppressive forces everywhere in the region around Iran," said conservative MP Mohammad Shai-Arablu. "The Guards, who know the reality, are simply telling people about it and warning them in good time about the shameful plans of the United States."


And threatening to kill people if they can't have their way. That's a bad thing for a military to do.
Posted by: Fred Pruitt || 07/22/2002 08:32 am || Comments || Link || E-Mail|| [270 views] Top|| File under:
Opposition leader accuses US of wanting monarchy
A leading Iranian opposition figure accused the United States Monday of looking to restore the monarchy in Iran and backing Reza Pahlavi, the son of the late shah. "The United States wishes to restore the monarchy in Iran. They think that Reza Pahlavi is the alternative to the current regime," said Ebrahim Yazdi, who heads the Iran Freedom Movement (IFM), in comments to the daily Ehtemad. Yazdi, who returned to Iran in April from an 18-month medical stay in the United States and currently faces charges of harming national security, said Washington had appointed "some people to play the role of advisors" to Pahlavi, who resides in the United States.
Actually, I don't think we care. Do you care? I don't care. I'm not even sure Reza Pahlavi cares, as long as what they get is different from what they have. They can be a monarchy, they can be a republic, they can be a parliamentary democracy. What we don't want is for them to be an autocracy, which includes most forms of theocracy that have ever appeared...
Posted by: Fred Pruitt || 07/22/2002 08:32 am || Comments || Link || E-Mail|| [254 views] Top|| File under:
Qusay trying to buy arms for the Offspring of All Battles...
The mounting prospects of an American attack on Iraq have prompted Iraqi President, Saddam Hussein, to dispatch his son Qusai to Tehran for talks on possible arms acquisitions. According to an exclusive report published Sunday by the London-based pan-Arab daily Asharq al-Awsat, Qusai Saddam Hussein, paid a highly secret visit last week to Tehran, where he held military and security talks with senior Iranian officials.


Good idea. You can't have the Offspring of All Battles without lots of armaments...


According to the report, Qusai and an accompanying delegation expressed Baghdad's interest in buying military equipment from Iran ''in cash and at very high prices.'' The delegation's military shopping list was topped by a request for an unspecified number of ''Shihab I, II and III missiles, at exorbitant prices,'' the daily added.


That's be a really dumb move for the Iranians to make, which doesn't mean they won't make it. When the Iranian missiles start landing in Tel Aviv are the Israelis going to say, "Well, yes. They are Iranian-produced, but they're Iraqi launched, so we should only retaliate on Iraq..."?


Additionally, Qusai raised the issue of the military and civilian planes that Iraqi pilots flew for safe keeping in Iran on the eve of the 1991 Gulf war. According to Asharq al-Awsat, Qusai offered to buy back each of Iraq's French Mirage F1 and Soviet Mig and Sukhoi warplanes at half its original price ''in cash.''


Hell, yeah. Go ahead and sell them back. If Bush fluffs it this time, maybe the ayatollahs can sell them again in another ten years...


Quoting a ''reliable Iranian source'' close to Iran's Revolutionary Guards, the newspaper added Iranian President Mohammed Khatami and his aides were unaware of the visit and government sources denied any knowledge of it. Qusai and his delegation were driven from the Iraq-Iran border to the city of Kermanshah in western Iran and then flown aboard a military aircraft to Mehrabad military air base near Tehran. He then had talks with top Revolutionary Guards officers and Defense Ministry officials at the Saadabad complex, a former palace of the late Shah, now used to accommodate visiting heads of state.


There's that split between the elected government in Iran and the real government. I think we can pretty well ignore Khatami as an ineffectual boob who's been co-opted by the ayatollahs. Any moves against Iran have to be directed at the real government...
Posted by: Fred Pruitt || 07/22/2002 09:31 am || Comments || Link || E-Mail|| [272 views] Top|| File under:
Europe
Israeli embassy in Helsinki evacuated
The Israeli embassy in Helsinki, Finland was briefly evacuated Monday night after a bomb threat was received. Israel radio reported that after searches were carried out in the building without anything being discovered, embassy workers were allowed back in and normal services resumed.
Of course they were. The bomb actually exploded last week.
Posted by: Fred Pruitt || 07/22/2002 08:35 pm || Comments || Link || E-Mail|| [261 views] Top|| File under:
Home Front
U.S. considers use of military as police officers
Homeland security chief Tom Ridge said the threat of terrorism may force government planners to consider using the military for domestic law enforcement, now largely prohibited by federal law. President Bush has called on Congress to thoroughly review the law that bans the Army, Navy, Air Force and Marines from participating in arrests, searches, seizure of evidence and other police activity on U.S. soil. Ridge said Sunday that it ''goes against our instincts as a country to empower the military with the ability to arrest'' and called the prospect ''very unlikely.'' But he said the government is wise to examine the law.


Examining it is fine, but using the Regulars for domestic police duties is a crummy idea. Cops aren't soldiers, and soldiers aren't coppers, with the exception of military police.


The Coast Guard and National Guard troops under the control of state governors are excluded from the Reconstruction-era law, known as the Posse Comitatus Act.
Minor adjustments to the law might allow deputizing MPs and military investigators, but we'd be a lot better off leaving civil police functions, to include domestic antiterrorism investigations, under the control of civil police. The slope's just too slippery. On the other hand, there's nothing to prevent military resources from supporting the civil authorities where it makes sense; for instance, ground surveillance radars would be handy things to have along the northern and southern borders, assuming the Army could afford to loan the radars and their operators out. But they'd be supporting the Border Patrol, not Army operations. In this case, it's a common sense thing, not a principle thing, though I'll admit that common sense is an uncommon commodity.
Posted by: Fred Pruitt || 07/22/2002 08:32 am || Comments || Link || E-Mail|| [271 views] Top|| File under:
Intelligence 'Chatter' Links LAX Shooting to Al-Qaeda Plot
Communications intercepts by U.S. intelligence agencies indicate that the July Fourth attack on El Al Airlines at Los Angeles International Airport may have been an al-Qaeda dry run in preparation for a larger attack, two members of the House Subcommittee on Terrorism and Homeland Security said Sunday.
Cheeze. I hate this kind of article... Where to start?

First, I reject outright, 99 44/100ths percent certain, the idea that the attack wasn't terror related — just an isolated incident, y'know? The timing, the target, and the perp add up to a terror incident. So the Feds have a mouthful of meal trying to say different. The glass slipper fits, bunions and all.

Second, this bit of out-of-school blabbing says it is terror-related, and lays it at the al-Qaeda door. Wrong address. The only thing suggesting such a thing is the Suleiman Abu Ghaith tape telling us to fasten our seatbelts, and this doesn't seem to measure up. If that's the best they can, we're justified in going back to being more interested in who killed Chandra. Chances are miniscule of you or I or anyone we know getting hurt. How do odds of 2/280,000,000 sound?

My guess, and it's only a guess, is that Hadayet was "inspired" by (not "directed by") the al-Aqsa "declaration of war" on the Merkin/Zionist Conspiracy®, which, keep in mind, was issued on July 1st — three days before the El Al shoot-em-up. What better way to attack the Merkin/Zionist Conspiracy® than to heroically shoot up the El Al counter in a major Merkin city?

Then there's the nature of "chatter," which is actually a technical term. It refers to non-official, non-message communications. It's Abdul and Mahmoud on the line (or wherever they got the info — could be a bug, a conversation overheard, what-have-you) discussing the attack. Keep in mind that Abdul and Mahmoud probably know nothing more than we do; they're a couple barracks rat PFCs who get sent for coffee and sweep the floor and sometimes are allowed to answer the phones. So the conversation was along the lines of

"Uh, you think it was, y'know, us?"

"Yeah. I bet is was!"

"Death to Merkins! Heh heh!"
That's a different flavor of intel than, say, a memo from Zawahiri announcing a day off for all al-Qaeda members in celebration of the Famous Victory of 4/7/02 Over the Forces of Zionism and Crusaders.

So I have my doubts, no matter what Debka says.
Posted by: Fred Pruitt || 07/22/2002 11:02 am || Comments || Link || E-Mail|| [269 views] Top|| File under:
India-Pakistan
Al Qaeda planning to attack embassies
The government has received intelligence reports that 24 Al Qaeda members and about 12 other terrorists have entered Pakistan in the last couple of days and are planning to target some embassies of European countries and Indian High Commission, a source said. He said the terrorists first came to Dubai from India on Indian passports. Later, they went to a neighbouring country, from where they entered Pakistan.


Importing terrorists to Pakistan is definitely in the coal to Newcastle category. The itinerary's interesting, though. First they left India, on Indian passports — implying they're Indians. Kashmiris? Then they went to "a neighboring country." Why not say Afghanistan if it was Afghanistan? Or was it Iran? Hmmmm...


The source said, according to information, the Al Qaeda members would scatter in different cities to carry out their terrorist activities. They are reportedly planning to target Indian Consulate building in Karachi some time in August, besides hitting some European embassies in the federal capital, he said. The source said the German embassy was also on their hit- list. There are fears that terrorists may choose August 15, the independence day of India, for attack on Indian High Commission in Pakistan, he said. In the light of intelligence information, the government has put provincial governments, chief commissioner of Islamabad and local law enforcement agencies on security alert, the source said.


I'm still hung up on having to import them. Have the Paks actually hammered their domestic terror network that well? They've been very busy lately, but I'd be surprised to learn they've actually broken the Bad Guys' machine. That would imply the imports are specialists. This'll be one to watch...
Posted by: Fred Pruitt || 07/22/2002 08:32 am || Comments || Link || E-Mail|| [270 views] Top|| File under:
Baluch leader shot dead
A prominent leader of the Balochistan National Movement and Nazim of Union Council Sri-kahan, Mir Ghulam Qadir Baloch, was gunned down by unknown assailants in the main Turbat Bazaar on Saturday. Witnesses said hooded men opened fire on Mir Qadir Baloch as soon as he came out of his car, killing him on the spot. Mir Qadir Baloch received over half a dozen bullets.
Important safety tip, here, folks: When you stop your car at the bazaar, if there are hooded Muslim fanatics with automatic weapons standing around, don't get out.
Posted by: Fred Pruitt || 07/22/2002 08:38 am || Comments || Link || E-Mail|| [272 views] Top|| File under:
Qazi sez delay in election may lead to anarchy
Jamaat-i-Islami Amir Qazi Hussain Ahmad has warned that any attempt to postpone the elections will lead the country to anarchy and only elections can bring political stability. "By amending the Constitution and imposing ban on political parties activities, efforts are being made to provoke them to boycott the elections. Gen Pervez Musharraf is getting upset as the elections approach and he wants to escape from the polls," the JI chief claimed.
Qazi, you're talking about Pakistan. Pakistan is already in anarchy.
Posted by: Fred Pruitt || 07/22/2002 08:44 am || Comments || Link || E-Mail|| [263 views] Top|| File under:
4 Lashkar activists arrested in Jhang
Four hardcore militants were caught in a raid overnight in Jhang, a base of underground Lashkar-i-Jhangvi (LJ) activists, Jhang police chief Tariq Masood Yasin, told AFP by telephone. "The LJ suspects were nabbed during a raid at their hideout and now they are under interrogation," he said. "They said that they were planning to assassinate police officers who had been involved in a crackdown against the LJ."


"Yar! We're plottin' bloody revenge on the coppers! Gonna shoot 'em all down, har-har! Gonna dance in their blood! Yarrr!... Oh. Hello, officer!"


Those arrested were identified by the police as Nadeem Jhangvi, Sajjad Ahmed, Mohammad Irshad and Shehzad Ahmed. Jhangvi's brother, Saleem Fauji, was killed in an encounter with the police in the late 1990s after he had attacked an armoured vehicle in Jhang, killing four policemen.


He wasn't the sharpest knife in the drawer, but he was one of the most vicious...


"Jhangvi was given the task of regrouping the shattered organization and these arrests are a serious set back (to the LJ). They were trying to mobilize support in Jhang," a police intelligence source said. The police said the suspects had been involved in a spate of robberies and extortion of money from the locals to help re-organize the outfit, which had been seriously affected by a sustained police crackdown.


Yup. That's the way to organize support. Works every time...
Posted by: Fred Pruitt || 07/22/2002 08:52 am || Comments || Link || E-Mail|| [256 views] Top|| File under:
JKLF slams re-arrest of Yasin Malik
The Jammu and Kashmir Liberation Front (JKLF), North American Chapter, on Saturday condemned the re-arrest of its chairman Mohammed Yasin Malik under Public Safety Act, saying the action was politically motivated.
It is? Really?

'Course, when you think about it, what're they gonna say? "Oh, yes. Releasing him on bail and then arresting him again right away was a good idea"?
Posted by: Fred Pruitt || 07/22/2002 09:12 am || Comments || Link || E-Mail|| [262 views] Top|| File under:
Middle East
Israel backs off on deportations...
Israel stepped back from its threat to deport family members of West Bank militants to the Gaza Strip. Israeli Justice Minister Meir Sheetreet says Palestinian militants' relatives still could be deported, but only if they fail to either prevent or report suicide bombings or other attacks. Israeli Prime Minister Ariel Sharon's recent threat to launch a wave of deportations drew strong criticism from the United States, the European Union, the United Nations and Arab nations. Critics say that would be unacceptable and illegal collective punishment of the Palestinians.


Which is true, no matter how badly they want to hit back at the bastards...


A Palestinian militant group, the al-Aqsa Martyrs Brigades, said Sunday it will strike at the families of Israeli officials, if the relatives of any Palestinian militants are deported.


That's a great idea. That way, when things escalate, the Israelis can kill al-Aqsa Martyrs' moms and dads. They'll look awful to world opinion and they'll feel really bad. Of course, the al-Aqsa Moms and Dads Club membership will be down, too...
Posted by: Fred Pruitt || 07/22/2002 08:32 am || Comments || Link || E-Mail|| [258 views] Top|| File under:
At Least One Paleostinian Waxed in Gunbattle With Israeli Troops
Israeli officials say at least one Palestinian gunman died in a clash with Israeli troops early Monday near a Jewish settlement in the Gaza Strip. The officials say two Israeli soldiers were slightly wounded in a gunbattle that erupted when troops spotted armed Palestinians near a military outpost at the Gush Katif settlement. Earlier reports said two Palestinians were killed, but officials now say one gunman apparently escaped. The violence in Gaza comes as Israel says it is preparing to ease sanctions against Palestinians in West Bank areas where violence has decreased. Israeli Foreign Minister Shimon Peres told Israeli radio Monday that Hebron and Bethlehem are quieter than most other areas, so Israel will allow residents there to begin normalizing their lives. He did not say when.
"Quiet night, ain't it Moshe?"
"Sure is, Avner. Only one dead and one gut-shot."
"Yup. Wish it was always quiet like this..."
Posted by: Fred Pruitt || 07/22/2002 08:33 am || Comments || Link || E-Mail|| [260 views] Top|| File under:
''Honey, what's on the tube today?''
Four sermons, excerpts of which were disseminated by IMRA (courtesy of the U.S. government's FBIS), were broadcast on July 19 in different areas of the Arab world. The following are excerpts from the sermons:

"O God, deal with the enemies of religion. O God, deal with Jews and their supporters and Christians and their supporters. Shake the land under their feet. Instill fear in their hearts, and freeze the blood in their veins."
-- Sheikh Akram Ahmad Abd-al-Razzaq al-Ruqayhi on official Yemen television

"Allah has afflicted us with sedition and an enemy who does not fear us, but sweeps our towns, kills our children, and imprisons our heroes. [This would not have happened] had we carried out God's orders, especially jihad, and had Muslims carried out their God's orders for jihad and not listened to this empty talk about peace. What peace is this when Al-Aqsa Mosque is being desecrated and curfew is being imposed on Muslim territories? The Muslim must carry out his God's order."
-- Sheikh Ahmad Abd-al-Raziq featured on official PA television

"O God, support our brother martyrs for your sake everywhere. O God, grant them victory in Palestine, Kashmir, and Chechnya. O God, deal with the aggressor Jews and all aggressive infidels."
-- Sheikh Abd-al-Rahman al-Sudays, on Saudi Government television

"O God, help our people in Palestine and the Golan. O God, annihilate the Zionists and make them destroy themselves."
-- Sheikh Dr. Ziyad al-Din al-Ayyubi on official Syrian radio
"Gilligan's Island isn't on anywhere? Damn."
Posted by: Fred Pruitt || 07/22/2002 04:21 pm || Comments || Link || E-Mail|| [277 views] Top|| File under:
IDF strikes at founder of Qassam Brigades...
An Israeli air force F-16 blew up a house belonging to a Hamas leader early Tuesday, killing at least 11 people and wounding 100 others including the Bad Guy militant. It wasn't clear how seriously Salah Shehadeh was hurt.
Shehadeh is the commander of the Izzadine el-Qassam Brigades, the military wing of Hamas. He's one of the guys they have to take out...
The house belonged to Shehadeh, founder of the military wing of Hamas, known as Izzadine el-Qassam, in Gaza and the West Bank, security officials said. Shehadeh's wife and three of their children were killed, said Hamas spokesman Ismail Haniyeh.


Too bad. They'll probably have nice funerals. Maybe Pop shoulda found another line of work...


Announcements on loudspeakers in Gaza said Shehadeh was wounded. And the Israeli military confirmed that Shehadeh was the target and said he was hit. But his condition remained in doubt hours after the air strike. "We don't have any clear information yet," said Haniyeh at Gaza's Shifa hospital, where the casualties were taken. "Some sources said he is alive, some sources say he had the honor of becoming a martyr."
Jerusalem Post reports he's alive. Hopefully he's maimed pretty bad, though. We can always hope...
Further adding to the uncertainty, a list of 11 dead released by the hospital did not include his name or those of his family. The list included two babies, ages 2 months and 18 months, six children ages 3 to 11, and three adults.


We always hate to see those kinds of casualties. Little kids haven't done anything to deserve that kind of treatment. But given the Paleostinians' tactics, I have a hard time dredging up any real indignation. The little Israeli kids haven't done anything to deserve it, either. Sorry.


Hamas threatened to strike back. "We will avenge the blood of the martyrs," it said in a statement.


Yeah, yeah. They've been "avenging the blood of martyrs." That's why F16s are rocketing their commanders' houses...


The Palestinian Authority denounced the Israeli strike and called for international intervention to "stop these massacres."


That's predictable, too. They probably have that statement on tape...


Palestinian officials said at least 11 people died and more than 100 were wounded in the attack. The identities of the casualties and seriousness of the injuries weren't immediately available. Earlier, officials said 12 had died.


This might be serious enough to fire up the International Hand-Wringers' Association. They should start nattering any time now...
Posted by: Fred Pruitt || 07/22/2002 09:00 pm || Comments || Link || E-Mail|| [744 views] Top|| File under:
Southeast Asia
Philippine police battle with protesters
As police battled with thousands of protesters, Philippine's president vowed to keep up the pressure on terrorists and kidnappers in her second state of the nation address. Around 500 anti-riot police blocked 5,000 protesters outside the congress on Monday as they demonstrated against Gloria Macapagal Arroyo and in particular, the presence of U.S. troops in the southern Philippines. At least 16 people were injured after police used batons and water canons to fight the rock-throwing mob, according to wire reports. The mostly left-wing activists charged Arroyo with being a puppet of the United States, but the Philippine president said she would carry on with a burgeoning military partnership with Washington.


This is why the Indonesians can't do more against the Bad Guys, assuming those at the top want to. The "mostly left-wing activists" see the U.S. as more of a threat than living under Saudi hegemony. Guess old habits die hard.
Posted by: Fred Pruitt || 07/22/2002 08:32 am || Comments || Link || E-Mail|| [249 views] Top|| File under:
Who's in the News
19
[untagged]
Bookmark
E-Mail Me
The Classics
The O Club
Rantburg Store
The Bloids
The Never-ending Story
Thugburg
Gulf War I
The Way We Were
Bio
Merry-Go-Blog
Hair Through the Ages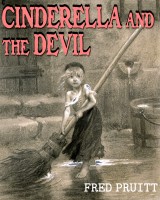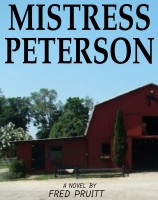 On Sale now!


A multi-volume chronology and reference guide set detailing three years of the Mexican Drug War between 2010 and 2012.

Rantburg.com and borderlandbeat.com correspondent and author Chris Covert presents his first non-fiction work detailing the drug and gang related violence in Mexico.

Chris gives us Mexican press dispatches of drug and gang war violence over three years, presented in a multi volume set intended to chronicle the death, violence and mayhem which has dominated Mexico for six years.
Click here for more information


Meet the Mods
In no particular order...


Steve White
Seafarious
Pappy
lotp
Scooter McGruder
john frum
tu3031
badanov
sherry
ryuge
GolfBravoUSMC
Bright Pebbles
trailing wife
Gloria
Fred
Besoeker
Glenmore
Frank G
3dc
Skidmark
Alaska Paul



Better than the average link...



Rantburg was assembled from recycled algorithms in the United States of America. No trees were destroyed in the production of this weblog. We did hurt some, though. Sorry.
34.204.187.106