Afghanistan
'27 civilians killed in Afghanistan'
A local investigation has discovered that 27 civilians were killed in NATO-led air strikes in northeast Afghanistan,

"We investigated the incident and found that 27 civilians and 37 Taliban were killed," the governor told AFP. Three of the militants killed were Arab and two were Pakistani, he added.

a provincial governor said on Wednesday, as Taliban guerrillas killed three policemen in an ambush on a convoy of US-led troops.

The villagers were killed during last week's strikes in Kunar province that targeted suspected militants at a funeral and a house, said Governor Shalizai Didar, citing the results of his local government probe. He said 37 Taliban-led militants were also killed in strikes on Thursday and Friday in the province's Watapour district. "We investigated the incident and found that 27 civilians and 37 Taliban were killed," the governor told AFP. Three of the militants killed were Arab and two were Pakistani, he added.
Posted by: Fred || 07/12/2007 00:00 || Comments || Link || E-Mail|| [6464 views] Top|| File under: Taliban
Africa Horn
Mog violence kills four, maims six
(SomaliNet) Four people died and six others, three of whom policemen were injured in two bomb explosions inside Bakara market, south of the Somalia capital Mogadishu where the security forces are conducting massive search operations aimed to restore peace and stability for the seventh day in row.

The first explosion occurred around 7:30 am local time when an unknown assailant hurled a hand grenade bomb at the government soldiers involving in the search operations. The blast left four civilians dead and wounded two soldiers as the government soldiers fired several shots in the air to find out who was behind the attack. Another bomb exploded inside the market minutes after the first one, causing the injury of one soldier and four civilians including a woman.

Elsewhere in Mogadishu, an unknown man armed with a pistol killed one soldier at KPP junction in south of Mogadishu. The security forces reached the area of the shooting but did not find the attacker who escaped unharmed. Meanwhile, another government soldier was wounded in a roadside bomb attack which took place in Suuq Bacaad market, north of the capital. It was a remote controlled roadside bomb which
Posted by: Fred || 07/12/2007 00:00 || Comments || Link || E-Mail|| [6458 views] Top|| File under: Islamic Courts
Somalia: Bondhere DC wounded
(SomaliNet) An unknown gunman has wounded the district commissioner of Bondhere in north of Mogadishu and killed one of his bodyguards late today. Abdikarin Mohamoud Hassan known as 'Hutti' was hit by several bullets as he was watching a local football match in the neighborhood and was taken to the hospital. Mohammed Muhuyidiin, the spokesman of the Banadir authorities told the local media that it was an attempt on the DC's life. He said the commissioner was safe but slightly hurt. "He has survived, his injury is only minor, he has gone under surgery in Kesaney hospital," said Muhyidin. Around six district commissioners had been slain in the city since the federal government resettled in Mogadishu.
Posted by: Fred || 07/12/2007 00:00 || Comments || Link || E-Mail|| [6461 views] Top|| File under: Islamic Courts
Somalia: State house under mortar attack, civilians killed
(SomaliNet) Local militants linked with the defeated Islamic Courts Union have raided the government positions in the Somalia capital Mogadishu late today with mortars and rockets as the city entered its seventh day of massive security operations aimed to restore peace and stability before 15 July meeting. Five mortar rounds landed tonight at the presidential palace in Mogadishu which houses many government officials including president Abdulahi Yusuf. There is no immediate casualty reported from the palace.

According to the residents, two mortars missed the target and hit ex-fiyore compound near the state house killing two civilians and wounding three others. Also mortars hit near the venue where the coming national reconciliation conference is due to be held on July 15. Other explosions and gunfire could be heard around Mogadishu soccer stadium where stationed by the Ethiopian forces.

A local resident told Somalinet that militants attacked the Ethiopian base with mortars while the Ethiopian troops responded with heavy weaponry. The latest mortar and rocket attacks are happening as Mogadishu is under curfew for the third week.
Posted by: Fred || 07/12/2007 00:00 || Comments || Link || E-Mail|| [6465 views] Top|| File under: Islamic Courts
Britain
Abu Hamza fights US extradition
Controversial Muslim cleric Abu Hamza al-Masri should not be extradited from the UK to face terror charges in the US, a court has been told. Lawyers for Abu Hamza, 49, from west London, told a hearing in London that US evidence had been gained through torture and should not be used. Prosecutor Hugo Keith denied the claim, saying it would use phone records and the cleric's own admission at a trial.

Abu Hamza is serving seven years for inciting murder and race hate. The US government is seeking his extradition and trial on charges of conspiring to take Western hostages in Yemen, funding terrorism, and organising a "terrorist training camp" in Oregon between 1998 and 2000. The 11 charges carry a potential jail sentence of 100 years.

Preliminary extradition proceedings took place in May and the full hearing at Westminster Magistrates' Court is expected to last several days. Abu Hamza appeared via video link from London's Belmarsh prison, where he is serving his sentence.

At an earlier hearing, Mr Keith said that a group of Westerners including 12 Britons, two Americans and two Australians were abducted in Yemen in 1998, partly in order to gain the release of Abu Hamza's stepson Mohsen Ghailan and five others. The hearing was told that Abu Hamza gave advice to the hostage-takers and provided them with a satellite phone.

Four of the captives - Britons Margaret Whitehouse, 52, a teacher from Hampshire, Ruth Williamson, 34, an NHS employee from Edinburgh, university lecturer Peter Rowe, 60, from Durham, and Australian Andrew Thirsk - were killed after Yemeni authorities tried to rescue them.
Posted by: ryuge || 07/12/2007 01:10 || Comments || Link || E-Mail|| [6464 views] Top|| File under: al-Qaeda
Caribbean-Latin America
Guerrilla group attacks Mexico pipeline
Honda, Hershey's, and other multinational companies temporarily shut down their factories in western Mexico on Wednesday after rebels attacked a key natural gas pipeline. The small, left-wing guerrilla group that claimed responsibility for the explosions vowed to continue the attacks, while the Mexican government scrambled to increase security at "strategic installations" across Mexico.

Security analysts and energy experts downplayed the attacks, noting they were relatively small in nature and mostly symbolic, having little effect on the economy.

Officials from Mexico's state-owned oil and gas monopoly Petroleos Mexicanos, or Pemex, said an explosion Tuesday and two more last week affected different sections of the same pipeline extending from central Mexico City to Guadalajara, the industry-rich capital of the western state of Jalisco. The company sent 150 workers to repair the line.

At least a dozen companies including Honda Motor Co., Kellogg Co., The Hershey Co., Nissan Motor Co., and Grupo Modelo SA, Mexico's largest beer maker, were forced to suspend or scale back operations because of the lack of natural gas, the daily newspaper Excelsior reported. Excelsior, citing unidentified sources, reported that total business losses were being estimated at more than $6.4 million a day.

Pemex said the gas would probably not be restored until Friday at the earliest, but was working to provide alternative means of delivery. The explosions forced the evacuation of some communities but caused no injuries, Pemex said.

The group that claimed responsibility for the pipeline attacks is the "military zone command of the People's Revolutionary Army," or EPR, a tiny rebel group that staged several armed attacks on government and police installations in southern Mexico in the 1990s, but was later weakened by internal divisions.

The EPR said its members had planted explosives on the pipeline. Mexican security officials on Tuesday confirmed that the pipeline had been attacked, but did not identify suspects or say whether explosives were involved.

In a statement late Tuesday, the EPR said it was waging a "prolonged people's war" against "the anti-people government." It was impossible to independently verify the statement, which was posted on a Web site that serves as a clearinghouse for bulletins from Latin American armed groups.

The left-leaning Democratic Revolution Party issued a statement Wednesday casting doubt on the EPR's involvement. The party said it "wasn't ruling out" the government's own involvement, either to generate support for allowing private investment in Pemex, to use as an excuse to crack down on leftist groups or "to distract people from the grave problems that afflict the country."

President Felipe Calderon's office did not comment immediately.

Pamela K. Starr, a Latin America analyst at the Eurasia Group in Washington, called the attacks "mostly symbolic, limited by the small size and logistical capacity of the group."

George Baker, a Houston, Texas-based energy analyst who follows Pemex closely, said the attacks represent only minor headaches for the monopoly because they were limited to a pipeline that can be fixed relatively easily. The sabotage of refineries or privately owned international pipelines would have been much more serious, he said. "As long as we're talking about just some pipelines in the desert someplace, we don't have to worry about it too much," Baker said.


So here's my $.02 on the immigration issue. We desperately need to control our borders, especially with the growing Islamacist - far left alliance. OTOH, if we cut off remittances to Mexico, we'll see the state fall faster, quicker into total chaos -- and that could well mean more, not less, infiltration of drugs and terror groups into our country. No easy answers.
Posted by: lotp || 07/12/2007 08:45 || Comments || Link || E-Mail|| [6463 views] Top|| File under:
Europe
'Eta plot to bomb UK-Spain ferry foiled'
Spanish police have foiled a plot by Eta terrorists to blow up a ferry carrying thousands of British tourists, officials said yesterday. They said the Pont-Aven, which sails twice a week between Plymouth and the northern Spanish port of Santander, was one of three possible targets. If the bomb had exploded at sea a major disaster could have occurred on the vessel which carries up to 2,400 passengers and 183 crew.

Since the end of an Eta ceasefire just over a month ago, Spanish officials have warned of "an imminent major attack" by the terrorist group which is demanding an independent Basque region encompassing parts of northern Spain and southern France. Two Eta vehicle bombs have recently been intercepted on their way to Spain; one from Portugal and one from France.

A spokesman for the Spanish interior ministry said that the ferry plot was foiled when police arrested a young Eta terrorist at Santander bus station on Tuesday. Aritz Arginzonic Zubiaurre, 22, was carrying a rucksack containing a Smith & Wesson pistol, a detonator usually used by Eta for car bombs and false identity documents. He had been staying at a campsite 27 miles away with his girlfriend, Saioa Sánchez Iturregi. Among their camping gear police said they found details of targets in Santander: the ferry, a law court and a popular plaza.

Police said the couple were planning an "imminent attack" and had been waiting for the delivery of a car bomb when Arginzonic was detained. Sánchez escaped. It would not be the first time that Eta has attempted an attack at sea. Several years ago the group planned to load a van bomb on to a ferry sailing from Valencia to the Balearic Islands, but the van broke down and the plot was abandoned. A spokesman for Brittany Ferries, which operates the Pont-Aven, insisted there was no threat to the ferry. However, Spanish authorities yesterday stepped up security checks including increased sniffer dog patrols at Santander port.

Eta has tried to disrupt tourism in Spain, the country's main industry, with bomb campaigns on popular resorts. Warnings were usually telephoned. It is believed to have at least five itinerant commandos with 70 young members trained in camps in South America. The Foreign Office advises British holidaymakers to be "vigilant".

Although Eta declared a ceasefire in March last year as a prelude to peace talks with the Spanish government, its members detonated a car bomb at Madrid airport last December that killed two men. Since then, 11 Eta suspects have been arrested, mainly in France and three major bomb plots have been thwarted.
Posted by: lotp || 07/12/2007 00:00 || Comments || Link || E-Mail|| [6463 views] Top|| File under:
Home Front: WoT
My Cyber Counter-jihad by Shannen Rossmiller
Hat tip, Belmont Club


On September 3, 2004, a nine-member officer's panel at Fort Lewis, Washington, found Specialist Ryan G. Anderson guilty of five counts of seeking to aid the enemy during a time of war and attempted espionage. The court martial subsequently sentenced him to five concurrent life terms for his crimes. To date, the sentence represents the most severe penalty meted out to a U.S. citizen in President George W. Bush's global war on terror. The case also marked the triumph of the new field of cyber counterterrorism, which I helped develop. Working from my home computer, I enabled Anderson's capture. There have since been more than 200 other cases although many of these were intelligence cases that, for various reasons, did not result in criminal prosecution.


Rest at the link, and its fascinating



Posted by: gromgoru || 07/12/2007 18:07 || Comments || Link || E-Mail|| [6464 views] Top|| File under: Global Jihad
US: Man accused of Hamas ties gets 21 months jail
A Chicago medical van driver accused by federal prosecutors of funneling money to Mideast terrorists was sentenced Wednesday to 21 months in federal prison for lying in a civil lawsuit. Muhammad Salah, 54, was also ordered to pay a $25,000 (€18,200) fine and do 100 hours of community service. "Telling the truth is the bedrock of our judicial system, and a slap on the wrist will not provide a deterrent," US District Judge Amy St. Eve said in sentencing Salah.

Salah was convicted in February of lying under oath in a civil lawsuit concerning the murder in Israel of a teenager by Hamas terrorists. The jury that convicted him also acquitted him of charges that he participated in a racketeering conspiracy involving laundering and delivering money to Hamas terrorists. St. Eve gave Salah until Oct. 11 to surrender to authorities and begin serving his prison sentence.
Posted by: Fred || 07/12/2007 00:00 || Comments || Link || E-Mail|| [6465 views] Top|| File under: Hamas
India-Pakistan
Bomb planted under railway track defused in Hangu
The bomb disposal squad defused a high-intensity bomb planted under a railway track at Rehmat Shah Banda in the Thall area of Hangu District, DSP Khurshid Anwar said on Wednesday. The Hangu police had received prior information that a powerful bomb weighing approximately 10kilogrammes was planted beneath a railway track, he said. The DSP said law enforcers with the help of bomb disposal squad carried out a search of the area and recovered the explosive device along with a detonator and battery.
Posted by: Fred || 07/12/2007 00:00 || Comments || Link || E-Mail|| [6464 views] Top|| File under: Taliban
Police, army on guard as threat of militant attacks rises in Swat
Just four hours before the start of the operation to "silence" the Lal Masjid brigade, Swat Deputy Superintendent of Police (DSP) Abdul Kalam was browsing the latest news from Islamabad on the standoff. Outside his office, and on the rooftops of police stations, policemen stood at high alert as the threat of attacks from militants remained high.

"We are still under threat [of attacks from militants]," DSP Kalam told Daily Times on Wednesday as a tense calm prevailed over Swat district following four attacks on police personnel, killing one and injuring a few others, including the district police officer.

Several attacks on security forces in general, and the police in particular, following the Lal Masjid operation have seen the arrival of military troops in the picturesque Swat Valley and Dir district.

The attacks came days after influential local cleric Maulana Fazlullah, 31, issued a call for jihad in retaliation to the operation against the Lal Masjid.

Policemen have been ordered to stay inside police stations. They remained trenched behind sandbags on rooftops, with heavy machine guns at the ready. Meanwhile, traffic police was burdened with the dual responsibility of maintaining law and order on the streets and regulating traffic.

"We have information that militants want to occupy the police stations and that is why we have reinforced security at all stations in the city," a traffic policeman told Daily Times.

DSP Kalam said all entry points to Mingora city were heavily manned, and the decision to keep police personnel inside police stations was taken to keep militants from taking control of the city.

The arrival of the army brigade boosted the morale of law enforcement agencies and the civil administration, and also left "significant effects" on Maulana Fazlullah's nerves. The cleric appeared "disturbed" and described the situation as "threatening".

Across Swat River, paramilitary soldiers positioned themselves at Pizzaghat Mountain, overlooking the under-construction madrassa of the cleric at Iman Dherey.

"Look, they are positioning themselves against me and I feel threatened," the cleric told Daily Times at his madrassa that sprawls over six kanals.

Fazlullah was incarcerated for 17 months after returning from Afghanistan where, along with jailed father-in-law Maulana Sufi Muhammad, he fought for the Taliban in late 2001.

Senior government officials said a military operation was not imminent but they did not rule out the option in the near future, sending out a stern warning to militants that they would not allow a '90s-like situation to develop this time.

"The army has come to stay here," the officials told Daily Times, as the civil administration conducted talks with the cleric through "local channels" to keep him under check. "We think there has been a psychological affect on the cleric following the army's arrival," they added.

Local observers suggested that a carrot-and-stick policy for the militants would be preferable to going for all-out use of force in the first place. "The cleric enjoys mass public support but to deal with him we need to go by local traditions," they added.

The army presence gave a new lease of life to moderate voices in the district. "The army's arrival gives me a sense of security," said lawyer Amjad Hilal, reacting to the development in a region where security agencies have not ruled out the presence of foreign militants.
Posted by: Fred || 07/12/2007 00:00 || Comments || Link || E-Mail|| [6460 views] Top|| File under: TNSM
Aziz family sent on remand
Maulana Abdul Aziz' wife Umme Hasaan on Wednesday was sent into police remand for seven days with her daughters Tayyaba Aziz and Asma Aziz. The police produced Umme and her daughters before Sakhi Muhammad Kahut, the Rawalpindi anti-terrorism special judge. They have been booked in the murder cases of a Rangers official and others during the Lal Masjid standoff.

The court directed the police to keep Umme and her daughters together in the Islamabad Women's Police Station. Umme and Asma were taken out of the mosque during the bloody operation on Tuesday, while Tayyaba was arrested with her father on July 5. Umme's son Hassan Aziz is still missing and it has not yet been confirmed whether he died in the operation or not.
Posted by: Fred || 07/12/2007 00:00 || Comments || Link || E-Mail|| [6461 views] Top|| File under: Taliban
9 Enemy, 2 Reuters Employees Killed
Multi-National Division – Baghdad Soldiers, with their Iraqi Security Force counterparts, killed nine insurgents and detained 13 more after coming under fire July 12 in the New Baghdad District of eastern Baghdad.

Soldiers of 1st Battalion, 8th Cavalry Regiment, and the 2nd Battalion, 16th Infantry Regiment, both operating in eastern Baghdad under the 2nd Infantry Brigade Combat Team, 2nd Infantry Division, along with their Iraqi counterparts from the 1st Battalion, 4th Brigade, 1st Division National Police, were conducting a coordinated raid as part of a planned operation when they were attacked by small arms fire and rocket-propelled grenades. Coalition Forces returned fire and called in attack aviation reinforcement.

Nine insurgents were killed in the ensuing firefight. One insurgent was wounded and two civilians were killed during the firefight.

The two civilians were reported as employees for the Reuters news service.

"There is no question that Coalition Forces were clearly engaged in combat operations against a hostile force," said Lt. Col Scott Bleichwehl, spokesperson and public affairs officer for MND-B.

The command's thoughts are with the families of the civilians who were killed during the combat action.

The incident is under investigation.
Posted by: Chuck Simmins || 07/12/2007 17:16 || Comments || Link || E-Mail|| [6496 views] Top|| File under:
Nearly $300 million stolen from Baghdad bank
BAGHDAD (Reuters) - Thieves have stolen nearly $300 million (148 million pounds) from a bank in Baghdad, police and a bank official said on Thursday, in what is probably one of the biggest thefts in Iraq since the 2003 war to topple Saddam Hussein.

Police said the thieves were three guards who worked at the private Dar Es Salaam bank in Baghdad's Karrada district.

They said that when bank employees arrived for work on Wednesday they found the front door open and the money gone. The guards, who normally slept at the bank, had also disappeared, they said.

An official at the bank said about $300 million in U.S. dollars had been stolen, as well as 220 million Iraqi dinars (87,000 pounds). He declined to give further details.

Police said the Interior Ministry and the Finance Ministry had set up a committee to investigate the theft.

It was not immediately clear why the bank had so much cash on hand, but Karrada is a key commercial district in Baghdad.

Ever since the U.S.-led invasion of Iraq, most transactions have been conducted in cash because of limited facilities to transfer money through banks or other financial institutions.

Huge amounts of money were looted from Iraq's banks during the invasion.


Posted by: GolfBravoUSMC || 07/12/2007 14:33 || Comments || Link || E-Mail|| [6460 views] Top|| File under:
Iraq: 200 explosive belts found in Syrian truck
Iraqi security forces have seized 200 explosive belts in a truck that crossed into Iraq from Syria on Wednesday, Interior Ministry spokesman Maj. Gen. Abdul-Karim Khalaf said. The incident occurred at the Waleed border crossing point, Khalaf said. "When the truck was searched, 200 explosives belts were found in it," the general said. He added that the driver was detained and is being questioned. Khalaf did not give the driver's nationality.

The Iraqi government and US authorities have accused Syria of allowing foreign fighters to cross into Iraq, a claim that Syria denies saying it is impossible to control the long desert border.
Posted by: Fred || 07/12/2007 00:00 || Comments || Link || E-Mail|| [6507 views] Top|| File under: Iraqi Insurgency
Iraqi insurgents blow up house, 11 killed
At least 11 people were killed on Wednesday when insurgents herded them into a house in the western village of Karmah and then blew it up, the US military said. "At 1315 today, insurgents conducted what may or may not have been a vendetta attack against civilians in Karmah," said spokesman Major Jeff Pool. "According to eyewitnesses, two vehicles drove to a house in the village, locked the occupants inside and demolished the house with explosives," he said.

Iraqi police rescued five people from the rubble but they died of their wounds. In all 11 people were killed and there were no survivors, Pool said. Captain Jamil Abdullah, of the Karmah police, said the house belonged to a judge, Ahmed Ibrahim Abdullah, who was said to be among the dead. The US military could not immediately confirm this.

Posted by: Fred || 07/12/2007 00:00 || Comments || Link || E-Mail|| [6461 views] Top|| File under: Iraqi Insurgency
Southeast Asia
Couple shot dead, railway sabatoged in southern Thailand
A couple was killed in a drive-by shooting in the southernmost province of Narathiwat Thursday morning, and stretch of railway tracks in Yala province was also sabotaged. Phin Hirunphun and his wife Boonthip Hirunphun were shot dead by a gunman on a motorcycle while they were travelling to the market in Rangae district. Police believed that the shooting is related to the southern ethnic cleansing unrest.

Meanwhile, paramilitary rangers on a routine inspection of railway track found that 12 bolts had been removed from part of the rail line in Yala's provincial seat. Railway workers quickly fixed the sabotaged railway tracks and train service was restored to normal operations without any problem.
Posted by: ryuge || 07/12/2007 07:52 || Comments || Link || E-Mail|| [6461 views] Top|| File under: Thai Insurgency
Thai PM goes south to appease as violence continues
Thai Prime Minister Surayud Chulanont has reiterated his support for a peaceful solution to an ongoing jihad insurgency in the country's southern provinces as he visits the region. In an interview with Thai television on Wednesday, General Surayud said his government will continue its efforts to end a three-year jihad insurgency that has left more than 2,000 people dead. The prime minister also met with at least 26 terrorists former insurgent leaders during his two-day visit.

Violence continued Wednesday in Narathiwat province, where a Muslim rubber tapper and a Buddhist man were shot to death in separate incidents. In Pattani, a village chief was shot to death in his backyard.
Posted by: ryuge || 07/12/2007 00:30 || Comments || Link || E-Mail|| [6466 views] Top|| File under: Thai Insurgency
Sri Lanka
Sri Lankan military captures Tamil Tiger stronghold
Sri Lankan troops have driven Tamil Tiger fighters from their last stronghold in the island's east, the military said on Wednesday, but the rebels vowed to carry on with a guerrilla-style war.

The capture of a jungle area called Thoppigala in the eastern district of Batticaloa comes after the military captured vast swathes of terrain from the Tigers in the east this year. But while the military has had the upper hand in recent months, the Tigers' military machine is still intact in the north where they run a de facto state, and analysts see no clear winner on the horizon.

"We have reached Thoppigala and captured Thoppigala and now there are no LTTE (Tiger) holdings," said military spokesman Brigadier Prasad Samarasinghe. "In and around Thoppigala there are small pockets and camps which we are clearing. West of Thoppiala we have to clear but the Thoppigala is captured." Thoppigala has been in Tiger hands since the mid-1990s.

The military says it has killed nearly 450 rebel fighters in the Thoppigala area since February and that around 20 of its men have been killed. The Tigers say 60 of their guerrillas have been killed and believe they have killed three or four times that number of troops. Analysts say both sides tend to exaggerate enemy losses and play down their own.

"Yeah, the government controls a very large part of the east at the moment. We still operate there, as we have operated for the past 25 years," Tiger military spokesman Rasiah Ilanthiraiyan told reporters in the northern rebel stronghold of Kilinochchi.

"We will adopt every possible mode, tactic and tool to engage the enemy," he added. "If they want to come to the north, let them come and see what happens." The Tigers control a large section of the island's far north and are fighting for an independent state in the north and east. The government has vowed to continue with its drive to destroy all Tiger military assets, and analysts say the focus of fighting is now shifting to the far north.

Ilanthiraiyan said the Tigers would use all of their arsenal - which includes suicide bombers and light aircraft that they smuggled into the country in pieces and reassembled - to battle on. "If they come into our territory (in the north), they will find stiff resistance from our people who are prepared to face any kind of threat. And we will take all measures to prevent those forces destroying our homeland and killing our people."

Nordic monitors question role: Nordic peace monitors in Sri Lanka are wondering whether to stay put even though there is no real truce to oversee, or abandon ship with the risk that violence could worsen. For the time being, the Norwegian-led Sri Lankan Monitoring Mission (SLMM) has decided to remain - and even double its foreign staff to 60 - despite the fact that its job currently consists of counting bodies, bombs and bullets.
Posted by: Fred || 07/12/2007 00:00 || Comments || Link || E-Mail|| [6463 views] Top|| File under:
Who's in the News
52
[untagged]
6
Taliban
5
Iraqi Insurgency
3
al-Qaeda
3
Global Jihad
3
Islamic Courts
2
Govt of Iran
2
Thai Insurgency
2
Hezbollah
1
al-Qaeda in North Africa
1
Fatah al-Islam
1
Govt of Syria
1
Jamaat-e-Ulema Islami
1
Fatah
1
Iraqi Baath Party
1
Palestinian Authority
1
al-Qaeda in Iraq
1
TNSM
1
Muttahida Majlis-e-Amal
1
Hamas
Bookmark
E-Mail Me
The Classics
The O Club
Rantburg Store
The Bloids
The Never-ending Story
Thugburg
Gulf War I
The Way We Were
Bio
Merry-Go-Blog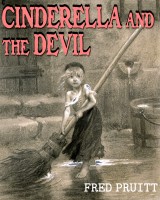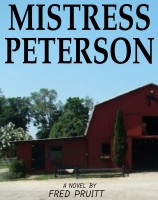 On Sale now!


A multi-volume chronology and reference guide set detailing three years of the Mexican Drug War between 2010 and 2012.

Rantburg.com and borderlandbeat.com correspondent and author Chris Covert presents his first non-fiction work detailing the drug and gang related violence in Mexico.

Chris gives us Mexican press dispatches of drug and gang war violence over three years, presented in a multi volume set intended to chronicle the death, violence and mayhem which has dominated Mexico for six years.
Click here for more information


Meet the Mods
In no particular order...


Steve White
Seafarious
Pappy
lotp
Scooter McGruder
john frum
tu3031
badanov
sherry
ryuge
GolfBravoUSMC
Bright Pebbles
trailing wife
Gloria
Fred
Besoeker
Glenmore
Frank G
3dc
Skidmark
Alaska Paul



Better than the average link...



Rantburg was assembled from recycled algorithms in the United States of America. No trees were destroyed in the production of this weblog. We did hurt some, though. Sorry.
44.192.65.228

Help keep the Burg running! Paypal: