Afghanistan
Sky News Shows Taliban Seizing Abandoned US Bases & "Treasure Trove" Of Weapons, Ammo
[ZERO] Simultaneous to global headlines spotlighting the hasty "in the middle of the night" US forces quitting Bagram airbase for good, which briefly resulted in looting as Afghan security was caught by surprise, Sky News has aired exclusive shocking footage of the Taliban seizing freshly abandoned US bases (or perhaps not-so-shocking considering the constant follies of America's longest ever war).

"The Taliban are on the march and gaining territory at an astonishing rate," the Sky News segment narratives. "They smell victory," the report says. "They want to show us the treasure trove of military riches they seized with it."
Posted by: Besoeker || 07/08/2021 03:04 || Comments || Link || E-Mail|| [405 views] Top|| File under: Taliban
Kabul: 6 Policemen Killed in Taliban Attack in Paghman
[ToloNews] At least six

coppers

were killed in a Taliban


...mindless ferocity in a turban...


attack in the Qala-e-Haidar Khan village of

Paghman district

in the west of

Kabul

.

Security sources said that the Taliban launched an attack around 2:00 am on Tuesday night and seized all the weapons and other military equipment after killing the soldiers.

The security sources said that the Taliban also sustained heavy casualties.

The Taliban also tried to set ablaze the police checkpoint, but the security forces arrived and the Taliban fighters fled, said the Ministry of Interior.

"The Taliban fled the area, we have launched a clearance operation in the area," said Tariq Arian, a

front man

for the Ministry of Interior.

"Rockets were fired, there was also the sound of AK47 and mortars, the fighting started at 2:10 am and finished at around 2:50 am," said Rahimullah, a local resident.

Security sources said the Taliban fighters hid in residential areas after the attack.

"We tried to hide in a corner, all of us were frightened," said Hamid, a resident in Paghman.

"We have a company here, the security situation in the area is very tense," said Zia ul Haq
...the creepy-looking former dictator of Pakistain. Zia was an Islamic nutball who imposed his nutballery on the rest of the country with the enthusiastic assistance of the nation's religious parties, which are populated by other nutballs. He was appointed Chief of Army Staff in 1976 by Prime Minister Zulfikar Ali Bhutto, whom he hanged when he seized power. His time in office was a period of repression, with hundreds of thousands of political rivals, minorities, and journalists executed or tortured, including senior general officers convicted in coup-d'état plots, who would normally be above the law. As part of his alliance with the religious parties, his government helped run the war against the Soviets in Afghanistan, providing safe havens, American equipiment, Saudi money, and Pak handlers to selected mujaheddin. Zia died along with several of his top generals and admirals and the then United States Ambassador to Pakistain Arnold Lewis Raphel when he was assassinated in a suspicious air crash near Bahawalpur in 1988...
, a resident in Paghman.

Tuesday night's attack was the second major attack in the area in the past week.

Last week, unidentified

button men

targeted a police ranger vehicle with a missile and lit another on fire.
Posted by: trailing wife || 07/08/2021 00:00 || Comments || Link || E-Mail|| [115 views] Top|| File under: Taliban
Taliban launch first assault on a provincial capital, are pushed back; 600+ turbans toes up across Afghanistan yesterday
[Daily Mail, Where America Gets Its News] Fierce fighting has erupted in the western city of

Qala-i-Naw

, capital of

Badghis



Footage apparently showed people lining the streets and welcoming the Taliban


It comes days after the US withdrew from Afghanistan after 20 years of fighting


Afghan army soldiers were seen surrendering to the Taliban and giving up arms


Over a thousand soldiers fled to Tajikistan following jihadists clashes on Sunday


Taliban's hours rule over Qala-e-naw city ended

[KhaamaPress] Ministry of defense in a Facebook post said that the Taliban

...the Pashtun equivalent of men...
fighters ousted from Qala-e-naw city of western Badghis province by Afghan government force members.

The ministry also said that ANDSF personnel commenced patrolling the city as normal.

Talibs were driven from the building of provincial National Directorate office, national police headquarter and the building of central prison in city, Ministry of defense says.

Spokesperson of Ministry of Interior affairs Tariq Arian in his recent tweet said that Qala-e-naw city has been cleared of Taliban fighters and the city is now fully under ANDSF members' control. Arian added that the fighters were inflicted heavy casualty.

Spokespersons of the Taliban have not commented on the issue yet.

The central city of Badghis province was toppled by the Taliban this noon after the neighboring districts fell to the

Death Eater

s. It was the first time that

bucolic provincial capital

falls to Taliban since the fighters launched offensive operation toppling over one hundred districts mostly in northern Afghanistan.

It comes as the ministry of defense announced that over six hundred Talibs killed as a result land and aerial operation by ANDSF in past 24 hours.
Footage released on social media indicated that the Taliban had reached the prison and was releasing the prisoners in Qala-e-Naw.
Posted by: Fred || 07/08/2021 00:00 || Comments || Link || E-Mail|| [192 views] Top|| File under: Taliban
India-Pakistan
Espionage: Two ISI agents charged by NIA for leaking vital information relating to Army
[OneIndia] The National Investigation Agency has filed a chargesheet against two ISI operatives in connection with the Hapur (UP) espionage case. The NIA has charged

Saurabh Sharma

and

Anas Yakub Giteli

under various sections of the Indian Penal Code and Official Secrets Act.

The case was registered at Gomti Nagar in February after it was revealed that the accused persons were sharing confidential information about the Indian Army with the ISI in Pakistain. The case was later taken over by the NIA.

Investigations revealed that the ISI had had hatched a conspiracy to obtain restricted and confidential information from the officials of Indian Army by luring them through a pseudonymous entity named 'Neha Sharma' operated by them.

Saurabh Sharma, being a serving signalman in Indian Army had shared strategic and sensitive information such as deployment/movement of troops, location, strength and composition of parties of Indian Army.

In consideration for supply of such sensitive information, he had received funds from multiple sources including Pak sources and also from co- accused Anas Yakub Giteli.

Investigation has also found that accused Saurabh Sharma had also received funds from

Imran Giteli

, elder brother of Anas Yakub Giteli.
Posted by: trailing wife || 07/08/2021 01:05 || Comments || Link || E-Mail|| [115 views] Top|| File under: Govt of Pakistan
Hizbul narco terror: NIA arrests key accused from Amritsar
[OneIndia] The National Investigation Agency has arrested a narcotics trafficker of the

Hizbul Mujahideen


...Party of Holy Warriors, founded by Muhammad Ahsan Dar in September 1989. One of the Pak sock puppets waging jihad in Indian Kashmir. It was originally organized as the armed wing of Jamaat-e-Islami. In 1990, Dar declared Hizbul as the sword arm of Jamaat. Hizbul murdered many of the pro-independence intelligentsia in Kashmir. After the organization was taken over by Syed Salahuddin Dar and several other ex-Hizb leaders were assassinated between 2001 and 2003...
. The accused has been identified as Gurjant Singh a resident of Amritsar.

Following the arrest of Hilal Ahmed and seizure of Rs 29 lakh from his possession a case was registered in Amritsar. Hilal was an overground worker and a close associate of

Riyaz Naikoo

, the then commander of the Hizbul Mujahideen in Kashmir
...a disputed territory lying between India and Pakistain. After partition, the Paks grabbed half of it and call it Azad (Free) Kashmir. The remainder they refer to as "Indian Occupied Kashmir". They have fought four wars with India over it, the score currently 4-0 in New Delhi's favor. After 72 years of this nonsense, India cut the Gordian knot in 2019, removing the area's special status, breaking off Ladakh as a separate state, and allowing people from other areas to settle (or in the case of the Pandits, to resettle) there....
The NIA said that Hilal had gone to

Amritsar

to collect funds that were from the proceeds of narcotics sale. The funds were being used to further terrorist activities in Jammu and Kashmir.

The NIA said that Singh is a

narco

and would illegally purchase drugs from one Bikramjit Singh and later selling it locally. The proceeds collected from the sale of such heroin were sent to Kashmir and Pakistain through hawala, the NIA also said.

Posted by: trailing wife || 07/08/2021 00:38 || Comments || Link || E-Mail|| [164 views] Top|| File under: Govt of Pakistain Proxies
Top arms smuggler linked to Khalistan terrorists arrested
[OneIndia] A top arms trafficker with links to Khalistan terror groups


...Khalistan is the idea of an independent Sikh homeland in the Indian Punjab. The local troublemakers are financed by the Sikh diaspora — who love the idea of the folks they left behind murdering their neighbours before dying romantically for a hopeless idea — with training and additional funding from Pakistan's ISI as yet another arrow in their quiver aimed at the Indian throat since the 1980s...

has been arrested by the National investigation Agency. Gagandeep Singh was picked up from Uttar Pradesh.

Based on the information received by the Punjab
1.) Little Orphan Annie's bodyguard
2.) A province of Pakistain ruled by one of the Sharif brothers
3.) A province of India. It is majority (60 percent) Sikh and Hindoo (37 percent), which means it has relatively few Moslem riots....
Police, it was revealed that

Arshdeep Singh

and

Ramandeep Singh

based abroad had formed a gang and were involved in an extortion racket.

The NIA said that Arshdeep is a close associate Hardeep Singh Nijjar,


...a plumber who lives comfortably in Canada's British Columbia, far from the romantic danger endured by the revolutionaries he commands...

leader of the Khalistan Tiger Force.

It was further revealed that Gagandeep a close aide of Arshdeep was involved in the smuggling of weapons. He had supplied weapons including 9mm pistols to the other accused.

The NIA says that the arms were used to run the extortion racket. They had targeted several businessmen in Punjab, the agency further added.
Posted by: trailing wife || 07/08/2021 00:35 || Comments || Link || E-Mail|| [145 views] Top|| File under: Govt of Pakistain Proxies
One gunned down as alert Indian Army foil major infiltration bid by Pak terrorists
[OneIndia] The Indian Army has foiled an infiltration bid by Pak terrorists. The Army engaged the

turbans

in a fierce firefight to foil the infiltration bid.

One terrorist was

bumped off

in the firefight and his body was recovered. The Army in a note said that a group of Pak

turbans

made an attempt to infiltrate across the Line of Control in the

Naoshera Sector

,

District Rajouri

(J&K).

Alert Army troops thwarted the infiltration bid by suitably employing an integrated surveillance grid along with domination by fire, and engaging the

turbans

in a fierce firefight in which one terrorist was neutralised and his body has been recovered.

Also, war like stores including an AK 47 rifle, four magazines of AK 47 with ammunition and two hand grenades have been recovered from the terrorist. This action by alert Army troops displays resolve of Indian Army to thwart any misadventure on the Line of Control, the Army said.

Such incidents are being reported despite Pakistain agreeing to maintain the ceasefire. On February 25 this year, India and Pakistain said that the ceasefire was being maintained since February 24. The two sides reviewed the situation along the Line of Control and all other sectors in a free, frank and cordial atmosphere, a joint statement read.

In addition to these infiltration bids, Pakistain controlled drones have been spotted in India. Last week, a first of its kind drone attack was reported at the IAF base in Jammu. Over the past couple of months, several drone sightings have been reported. At least 300 drones have been spotted since the abrogation of Article 370 in Jammu and Kashmir
...a disputed territory lying between India and Pakistain. After partition, the Paks grabbed half of it and call it Azad (Free) Kashmir. The remainder they refer to as "Indian Occupied Kashmir". They have fought four wars with India over it, the score currently 4-0 in New Delhi's favor. After 72 years of this nonsense, India cut the Gordian knot in 2019, removing the area's special status, breaking off Ladakh as a separate state, and allowing people from other areas to settle (or in the case of the Pandits, to resettle) there....
in the year 2019.

Prior to agreeing to maintain the ceasefire, Pakistain resorted to 4,465 violations in 2020 alone.
Posted by: trailing wife || 07/08/2021 00:35 || Comments || Link || E-Mail|| [124 views] Top|| File under: Govt of Pakistain Proxies
Iraq
Rocket attack targets US embassy in Baghdad's Green Zone -Iraqi security
[JPost] Two rockets were fired at the US embassy inside Baghdad's Greene Zone early on Thursday, Iraqi security sources told Reuters.

The embassy's anti-rocket system diverted one of the rockets, said one of the sources - a security official whose office is inside the Green Zone. The second rocket fell near the zone's perimeter, security officials said.

Sirens blared from the embassy compound inside the zone, which houses government buildings and foreign missions, the sources said.
Posted by: Frank G || 07/08/2021 00:00 || Comments || Link || E-Mail|| [140 views] Top|| File under: Govt of Iran Proxies
Government forces in Syria's Deir ez-Zor seize houses of citizens displaced
[NPASYRIA] Abdulsamad al-Ali, a resident of the city of al-Tabni in the western countryside of Deir ez-Zor, is helpless to do anything about the seizure of the home of his brother, who was displaced to the areas of the Autonomous Administration of North and East Syria (AANES), by Syrian government forces.

Forces and security apparatuses affiliated with the regime regularly seize properties of civilians who were displaced to the western countryside of Deir ez-Zor to the areas run by the Syrian Democratic Forces (SDF) during battles between the SDF and ISIS.

In March 2019, the SDF, supported by the Global Coalition to Defeat ISIS, expelled ISIS fighters from their last headquarters in al-Baghouz town, in the eastern countryside of Deir ez-Zor.

Government forces, supported by Russia, controlled other areas in Deir ez-Zor. However,


it's easy to be generous with someone else's money...


the war, the living crisis and the security pursuits prompted a number of residents to move to areas run by the AANES.

"A patrol of the government forces, accompanied by the municipal officials, informed the family who resides in my brother's house to vacate the house within 48 hours," al-Ali said.

"I am helpless to return the home of my brother, who the government forces described as "separatist" because he fled during the battles to the areas under the AANES's control."
Posted by: Fred || 07/08/2021 00:00 || Comments || Link || E-Mail|| [115 views] Top|| File under: Govt of Syria
US base in Syria hit with 14 rockets
Via Russian military journalist Boris Rozhin. To see photos click here.
To see a video click here
[GulfTimes] Rocket and drone attacks yesterday targeted bases in Iraq and Syria hosting US forces that are part of an international coalition fighting the Islamic State

...formerly ISIS or ISIL, depending on your preference. Before that they were al-Qaeda in Iraq, as shaped by Abu Musab Zarqawi. They're really very devout, committing every atrocity they can find in the Koran and inventing a few more. They fling Allah around with every other sentence, but to hear western pols talk they're not really Moslems....
group.

Fourteen rockets were fired at an air base hosting American troops in Iraq's western province of Anbar, causing minor injuries to two personnel, the US-led coalition said.

It was the latest in a spate of attacks on US military and diplomatic facilities in Iraq, blamed on

gang

s within a state-sponsored paramilitary force.

US forces, who have 2,500 troops deployed in Iraq as part of the anti-IS coalition, have been targeted almost 50 times this year in the country.

A

bully boy

group called Revenge of al-Muhandis Brigade

grabbed credit

and vowed to defeat the "brutal occupation", according to the US-based SITE intelligence group which monitors

bad boy

groups.

The

bully boy

group is named after Abu Mahdi al-Muhandis of Iraq's Hashed al-Shaabi paramilitary alliance, who was killed in a US

dronezap

early last year along with the revered Iranian general Qasem Soleimani, SITE said.

Late last month, the US carried out deadly air strikes against fighters in both Iraq and Syria.

Yesterday, the Ain al-Assad base was attacked by 14 rockets that "landed on the base & perimeter," coalition

front man

Wayne Marotto wrote on Twitter.

"Two personnel sustained minor injuries," he said, adding that the attack also damaged local homes and a mosque.

Iraqi security forces said the rocket launcher had been hidden inside a truck carrying bags of flour.

US forces on Monday night shot down an armed drone above their embassy in Baghdad, according to Iraqi security officials.

American defence systems fired rockets into the air in the capital, said AFP

news hound

s, with Iraqi security sources saying the salvos had taken out an explosive-laden drone.

Just hours earlier, rockets had also been fired towards Ain al-Assad.

Across the border in Syria, where fighters have fought alongside the Damascus regime in the decade-old civil war, Kurdish-led forces also reported attempted attacks near a coalition base.

The US-backed Syrian Democratic Forces said they repelled drone attacks near the base in the Omar oil field in the country's east, in the second such operation in days.

"Our frontline forces against IS and coalition forces in the area of the Omar oil field dealt with drone attacks," it said, adding that the drones had caused no damage.

The Syrian Observatory for Human Rights, a

Britannia

-based war monitor with sources inside Syria, said militias had probably launched the drones from a rural area outside the town of al-Mayadeen southwest of the oil field.

Posted by: badanov || 07/08/2021 00:00 || Comments || Link || E-Mail|| [166 views] Top|| File under: Islamic State
Who's in the News
37
[untagged]
4
Sublime Porte
3
Govt of Pakistan
3
Govt of Pakistain Proxies
3
Taliban
2
Govt of Iran
2
Arab Spring
2
Govt of Syria
2
Human Trafficking
2
Commies
1
Devout Moslems
1
Islamic State
1
Govt of Iran Proxies
1
[untagged]
1
PFLP-GC
1
Antifa/BLM
Bookmark
E-Mail Me
The Classics
The O Club
Rantburg Store
The Bloids
The Never-ending Story
Thugburg
Gulf War I
The Way We Were
Bio
Merry-Go-Blog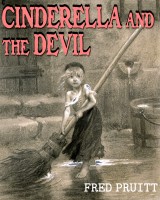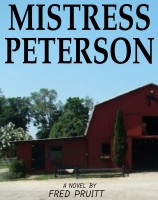 On Sale now!


A multi-volume chronology and reference guide set detailing three years of the Mexican Drug War between 2010 and 2012.

Rantburg.com and borderlandbeat.com correspondent and author Chris Covert presents his first non-fiction work detailing the drug and gang related violence in Mexico.

Chris gives us Mexican press dispatches of drug and gang war violence over three years, presented in a multi volume set intended to chronicle the death, violence and mayhem which has dominated Mexico for six years.
Click here for more information


Meet the Mods
In no particular order...


Steve White
Seafarious
Pappy
lotp
Scooter McGruder
john frum
tu3031
badanov
sherry
ryuge
GolfBravoUSMC
Bright Pebbles
trailing wife
Gloria
Fred
Besoeker
Glenmore
Frank G
3dc
Skidmark
Alaska Paul



Better than the average link...



Rantburg was assembled from recycled algorithms in the United States of America. No trees were destroyed in the production of this weblog. We did hurt some, though. Sorry.
3.233.217.106

Help keep the Burg running! Paypal: