Africa Horn
Al Shabaab admits killing its own senior officials
MOGADISHU - Al Shabaab militant group in Somalia has publicly admitted killing two senior officials, underscoring the growing violent dispute within the militant group, Garowe Online reports.
In an audio recording provided to Somali media, Abdiaziz Abu Musab, Al Shabaab's military spokesman, said Al Shabaab group killed Ibrahim Haji Jama Micad (Ibrahim Afghani) and Abdihamid Hashi Olhaye (Moallim Burhan) in an operation to arrest them.

"We are informing their family members of the killing and we [Al Shabaab] buried them," said Abu Musab.

He dismissed media reports that Ibrahim Afghani and Moallim Burhan were captured and executed by Al Shabaab militants. Instead, Abu Musab claimed that the two deceased Al Shabaab officials were killed in an operation to arrest them after they fought back.


"You'll never take us alive!"
"We don't intend to!"

Abu Musab said an Al Shabaab court had ordered their arrest and the two deceased officials fought against militants sent to arrest them in Barawe, a coastal town in Lower Shabelle region.

Similarly, Abu Musab said another operation in Ramo Adey village of Bay region to arrest a senior Al Shabaab member, Muktar Robow Abu Mansur, resulted in the killing of an Al Shabaab fighter sent to arrest Abu Mansur, who later escaped.

Abu Musab said unnamed persons "who were dividing Al Shabaab had escaped Barawe", and some reports said Abu Musab was referring to Sheikh Hassan Dahir Aweys, who was detained in Galgadud region after escaping Barawe and is currently jailed by the Somali federal government in Mogadishu.

This development marks the growing violent dispute within Al Shabaab ranks, as Al Shabaab chief Ahmed Abdi Godane is fighting former comrades for domination of Al Shabaab group. Ibrahim Afghani was Godane's deputy and was wanted by the U.S. government with a US$7million bounty.
Posted by: Steve White || 07/01/2013 00:00 || Comments || Link || E-Mail|| [336071 views] Top|| File under: al-Shabaab
Sheikh Hassan Dahir Aweys questioned
From the map, the 'government' has a ways to go...

A top Somali Islamist, Sheikh Hassan Dahir Aweys, has been transferred under armed guard from the airport in the capital Mogadishu following his arrival there on Saturday. He is now being questioned at a government intelligence base.


Marquess of Queensbury rules?

He was moved after a fight broke out between government officials, members of the security forces and clan elders over what to do with him.


"Shoot him! Shoot him now! I demand you shoot him now!"
"Quiet, Daffy..."

He was held after fleeing fighting between factions of the Islamist group, al-Shabab, amid reports of a split in the group.

A delegation that accompanied Hassan Dahir Aweys from central Somalia has accused the government of reneging on a promise to grant him an amnesty. The Somali government has made no official comment.


They did however snicker loudly...

On Saturday, Sheikh Aweys was flown from the northern town of Adado, escorted by government security forces, but it was unclear whether he had surrendered or defected.

The United Nations says he gave himself up to government allies after infighting, but clan elders deny this.
Regarded as the elder statesman of Somali Islamists, he has been on a US list of people "linked to terrorism" since shortly after the 9/11 attacks in 2001.

The exact cause of the al-Shabab split is not known, but there has been a long-running internal power struggle between its leader Ahmed Abdi Godane and those seen as more moderate who oppose links with al-Qaeda, analysts say.
Posted by: Steve White || 07/01/2013 00:00 || Comments || Link || E-Mail|| [336067 views] Top|| File under: al-Shabaab
Africa North
Egyptian military gives 48 hour ultimatum to Brotherhood, political forces
The big dog just woofed...

The armed forces are giving all political forces 48 hours as a last chance to solve the ongoing problems, or else the armed forces will have to announce a new roadmap for the future, and will enforce certain measures with the help of all factions including the youth, without excluding anyone.

The statement was read out on Egyptian state TV.
Posted by: Steve White || 07/01/2013 12:43 || Comments || Link || E-Mail|| [336092 views] Top|| File under:
Brotherhood's Cairo headquarters attacked with stones, petrol bombs
[Al Ahram] Around 500 people gathered near the

Moslem Brüderbund

's headquarters in Cairo's Moqattam district, hurling Molotov cocktails and stones at the building, state news agency MENA reported Sunday evening, quoting eyewitness as saying they had heard shots during the melee.
Television channels aired images of parts of the building exterior in flames.

A

bigwig

of the Brotherhood's Freedom and Justice Party (FJP), Gehad El-Haddad, lamented the attack on Twitter.

"No police on scene yet in Moqattam. Security is dealing w/ attacking thugs. They were joined by others wearing Black Bloc uniform w/ firearms," he asserted.

A number of offices belonging to the Brotherhood and the FJP, the group's political arm, have been attacked in recent days.

Posted by: Fred || 07/01/2013 00:00 || Comments || Link || E-Mail|| [336070 views] Top|| File under: Arab Spring
Millions on streets for anti-Morsi protests
[Al Ahram] 24:20 That's all for tonight. Today saw unprecedented numbers take to the streets all over Egypt, calling for Morsi to resign. It's hard to estimate numbers, but it's clear that 30 June has been bigger than anyone predicted.

There was deadly violence in Beni Suef and Assiut, and there are ongoing

festivities

at the Brotherhood headquarters in Cairo, as we close. There were also 30 reported cases of sexual harassment in Tahrir Square - although none reported at Ittihadiya or at the ongoing pro-Morsi demonstration at Rabaa Al-Adawiya.

24:15 There are reports of ongoing

festivities

at the

Moslem Brüderbund

's headquarters in Mokattam, Cairo, which was earlier attacked by protesters throwing Molotov cocktails. There seem to be

festivities

between those inside the building and those attacking it, with birdshot and possibly live ammunition. There are a number of injuries reported, but all unconfirmed so far by official sources.
Continued on Page 49
Posted by: Fred || 07/01/2013 00:00 || Comments || Link || E-Mail|| [336094 views] Top|| File under: Arab Spring
Mass political protests grip Egyptian cities
Even the BBC has to notice.

Huge protests calling for the resignation of Egypt's President Mohammed Morsi and early presidential elections are taking place in the capital, Cairo, and other cities.

Tens of thousands of opponents have massed in Tahrir Square and outside Cairo's main presidential palace.

Four people died in violent incidents in provincial cities.

In Cairo, stones and petrol bombs were thrown at the headquarters of the ruling Muslim Brotherhood.

Protest leaders have called on demonstrators to stay on the streets until Mr Morsi resigns. They accuse the country's first Islamist president of failing to tackle economic and security problems since taking power a year ago.

A presidential spokesman urged the protesters to respect the democratic process while Morsi supporters massed in the Cairo suburb of Nasr City.

One clear achievement of the protesters has been to get so many people out on to the streets, BBC's Middle East editor Jeremy Bowen reports from Cairo. The question they face now is how to fashion a political strategy that can rival the organisation of the Muslim Brotherhood, he says.

Another big question, he adds, is what the army will do. The minister of defence has warned that the military may intervene if Egypt becomes ungovernable.

One man was killed and at least 24 injured in Beni Suef, 115km (71 miles) south of Cairo, security sources said. According to a report on the Ahram news website, Morsi supporters attacked an opposition rally and unidentified gunmen opened fire. The report could not be confirmed independently.

In the southern city of Assiut, three people died and several were injured when shots were fired at protesters, reportedly by attackers on a motorcycle.

According to the health ministry, 253 people were injured across the country during Sunday's protests.

In Cairo, unidentified persons attacked the Muslim Brotherhood headquarters, which had been fortified with sandbags earlier. Staff inside said they had not broken in, Reuters news agency reports.
Posted by: Steve White || 07/01/2013 00:00 || Comments || Link || E-Mail|| [336066 views] Top|| File under: Arab Spring
Time to walk like an Egyptian
The people in Cairo march against Morsi. Not only do the people hate Morsi, they're not fond of Champ and Ambassador Anne Patterson. Hat tip to the Instapundit.
Posted by: Steve White || 07/01/2013 00:00 || Comments || Link || E-Mail|| [336066 views] Top|| File under: Arab Spring
India-Pakistan
3 killed in firing on passenger buses
[Pak Daily Times] KHUZDAR: Unidentified

gunnies

fired on passenger buses in different areas of Khuzdar District on Sunday, killing at least three people and injuring several others. According to Levies sources, the

gunnies

on

cycle of violence

s fired indiscriminately on three passenger buses in Kaka Heer and Darra Kahala areas of Wadh Tehsil, as a result of which three persons were killed on the spot while several passengers sustained injuries. The assailants managed to escape unharmed. The bodies and injured were shifted to Civil Hospital Khuzdar for medico-legal requirements. Some injured persons with serious wounds were later referred to Quetta for treatment. Following the firing incident, panic spread in the area. A heavy contingent of security forces reached the scene and cordoned it off before starting a search operation for the attackers. On the other hand, transporters staged a protest against the attacks and demanded the authorities ensure security to travellers.
Posted by: Fred || 07/01/2013 00:00 || Comments || Link || E-Mail|| [336075 views] Top|| File under: TTP
273 'sacked' dead
[Pak Daily Times] KARACHI: In 2013 till June, around 273 people were

kidnapped

from various parts of the metropolis and their bodies were later found dumped in gunny bags.

The recovered bodies carried marks of severe torture before they were being shot, tortured to such extent that many of them are still lying unidentified in morgues. Incidents of recovering dead bodies stuffed in gunny bags are increasing day by day, as more than 273 cases have been reported in six months.

Law enforcers believe terrorist elements to be behind unrest in the city, they have been kidnapping people and then dumping their sacked bodies. Police

bigwig

s report that

bully boy

wings of the politico-ethnic parties as well as some autonomous criminal groups have established short term torture cells and are behind killings incidents of

kidnapped

people.

Law enforcement agencies (LEAs) are worried about rise in the incidents of recovering sacked bodies, and are unable to take stern action due to political influence. They believe that discovering of dead bodies is a number game between rival groups, who are bent on creating terror and panic among rival groups, LEAs and the citizens.

An official, wishing to remain anonymous, informed that most sacked bodies were dumped or thrown after 24 hours of kidnapping. Some bodies were found after two-to-five days, while few were discovered shortly after kidnapping, he said.
Posted by: Fred || 07/01/2013 00:00 || Comments || Link || E-Mail|| [336086 views] Top|| File under:
31 alleged criminals nabbed across city
[Pak Daily Times] KARACHI: Law enforcers claimed to have apprehended around 31 suspects including members of banned
...the word banned seems to have a different meaning in Pakistain than it does in most other places. Or maybe it simply lacks any meaning at all...
organizations, and recovered huge caches of explosives and weapons, during various targeted raids and operations in various parts of metropolis on Sunday.

Police claimed to have nabbed five alleged members of banned organization and recover huge caches of

kaboom

, weapons and ammunitions during targeted raid in Orangi Town locality.

As per detail, police conducted the targeted raid on a tip-off at Pirabad locality of Orangi Town and managed to arrest five alleged members of banned organization. The officials also claim to have recovered 6 ball bombs, 3 block bombs, explosives, Walkie-talkie sets, nut bolts, ball bearings, two Kalashnikovs, one MP-5 rifle, one repeater, three pistols and lots of ammunition. The accused were shifted to undisclosed location for further questioning.

Separately, Rangers claimed to have apprehended around 26 suspects in different targeted raids and operations carried out in Mehran Town, Bismillah Market, Cattle Colony, Nazimabad, Super Highway and other areas of the city. The officials also claim to have recovered various weapons and

kaboom

s from their custody.
Posted by: Fred || 07/01/2013 00:00 || Comments || Link || E-Mail|| [336091 views] Top|| File under:
3 fall prey to targeted killing
[Pak Daily Times] Three people were

bumped off

in separate targeted attacks across the city on Sunday, police said.

An activist of Muttahida Qaumi Movement


...English: United National Movement, generally known as MQM, is the 3rd largest political party and the largest secular political party in Pakistain with particular strength in Sindh. From 1992 to 1999, the MQM was the target of the Pak Army's Operation Cleanup leaving thousands of urdu speaking civilians dead...


(MQM) was killed near Sindhi Hotel. New Bloody Karachi


...formerly the capital of Pakistain, now merely its most important port and financial center. It is among the largest cities in the world, with a population of 18 million, most of whom hate each other and many of whom are armed and dangerous...


Industrial Area police said Abdul Sattar alias Kala, 25, was sitting outside his home, where armed riders shot him dead. They suspected the victim might be killed over political grounds.

Similarly, a worker of Sunni Tehrik


...formed in Karachi in 1992 under by Muhammad Saleem Qadri. It quickly fell to trading fisticuffs and assassinations with the MQM and the Sipah-e-Sahaba, with at least a half dozen of its major leaders rubbed out. Sunni Tehreek arose to become the primary opposition to the Deobandi Binori Mosque, headed by Nizamuddin Shamzai, who was eventually bumped off by person or persons unknown. ST's current leadership has heavily criticized the Deobandi Jihadi leaders, accusing them of being sponsored by Indian Intelligence agencies as well as involvement in terrorist activities...


(ST) was

rubbed out

in Sector 5-J, New Karachi. Bilal Colony police said Asif Qadri, 25, was targeted by armed riders outside his home. The body was shifted to the hospital.

Another man was

rubbed out

at Chandni Chowk, Azam Basti within the precincts of Mehmoodabad

cop shoppe

.

Police said the incident took place due to altercation between two neighbours after exchange of harsh words on a petty issue. While three people - Rizwan, Osama and Bilal sustained injuries during baton-charge against their rival group. Police said the victim was identified as Imran Yosuf, 21.

Meanwhile,


...back at the wine tasting, Vince was about to start tasting his third quart...


a tortured-mark body of a police head constable , Zahid Shah, 30, was found from Lyari


...one of the eighteen constituent towns of the city of Karachi. It is the smallest town by area in the city but also the most densely populated. Lyari has few schools, substandard hospitals, a poor water system, limited infrastructure, and broken roads. It is a stronghold of ruling Pakistan Peoples Party. Ubiquitous gang activity and a thriving narcotics industry make Lyari one of the most disturbed places in Karachi, which is really saying a lot....


River. Pak Colony police said the victim was posted at Garden, and went missing on Tuesday night when he left for home.
Posted by: Fred || 07/01/2013 00:00 || Comments || Link || E-Mail|| [336069 views] Top|| File under:
Today's Pakabooms
[Pak Daily Times] A

kaboom

outside an imambargah in Quetta killed around 28 people, while 17 people were killed in a

kaboom

on a security force convoy in Beautiful Downtown Peshawar


...capital of Khyber Pakhtunkhwa (formerly known as the North-West Frontier Province), administrative and economic hub for the Federally Administered Tribal Areas of Pakistan. Peshawar is situated near the eastern end of the Khyber Pass, convenient to the Pak-Afghan border. Peshawar has evolved into one of Pakistan's most ethnically and linguistically diverse cities, which means lots of gunfire.


. Bombings in Wazirsitan killed eight more.

A

jacket wallah

on Sunday tried to blow up

a holy man

bargah in Quetta, killing 28 people and wounding more than 65 others at a checkpoint, officials said. The attack happened in congested Hazara Town, where a massive bombing killed 90 Hazaras in February this year. "The suicide bomber wanted to target

a holy man

bargah, but he went kaboom! himself before getting there. Nineteen people have been killed and 51 others are injured," said police official Fayaz Sumbal.

Balochistan



...the Pak province bordering Kandahar and Uruzgun provinces in Afghanistan and Sistan Baluchistan in Iran. Its native Baloch propulation is being displaced by Pashtuns and Punjabis and they aren't happy about it...


Home Secretary Akbar Hussain Durrani said the bomber went kaboom! at a checkpoint set up by local neighbourhood volunteers around 50 yards away from the imambargah. "The suicide bomber was intercepted at a security checkpoint manned by Hazara Town civilian boys. They stopped him at the barrier 50 yards away from the imambargah and he went kaboom! there," he said. "The evening prayers had just ended in the mosque and most of the victims are Shias. Among them six are women and one is a child," Durrani told AFP. He confirmed the

corpse count

had reached 28. Hazara Town in particular has been a flashpoint for attacks on Shias and the Hazaras. Locals have set up checkpoints controlling access to the neighbourhood, accusing regular security forces of being unable to stop the attacks.

Meanwhile,


...back at the shattered spaceship, Fffflirgoll the Arcturan slithered stealthily toward the control room, where the humans had barricaded themselves...


a

boom-mobile

aimed at a security force convoy killed 17 people and

maimed

46 others on Sunday in Badaber, on the outskirts of Peshawar, an official said. The attack happened not far from the semi-autonomous tribal belt where Taliban and al Qaeda-linked groups have bases, as British Prime Minister
David Cameron
... has stated that he is certainly a big Thatcher fan, but I don't know whether that makes me a Thatcherite, which means he's not. Since he is not deeply ideological he lacks core principles and is easily led. He has been described as certainly not a Pitt, Elder or Younger, but he does wear a nice suit so maybe he's Beau Brummel ...
visited Islamabad. "Now 17 people have died," said Jamil Shah,

front man

for the government-run Lady Reading Hospital in Peshawar, adding that 46

were maimed

. At least three children were among the dead, and two children and a woman were among those hurt, he added.

Police said most of the victims were civilians because the bomb targeting the Frontier Corps (FC) convoy went kaboom! in a bustling market area. "The

boom-mobile

was parked in a market packed with the general public. When the FC convoy comprising of three vehicles passed by, the bomb went kaboom! and hit a vehicle in the convoy," police official Shafiullah Khan told AFP. "But many

non-combatants were killed

and

maimed

in the attack because there was a big rush in the market at the time," he added.

Javed Khan, a local administration official, told

news hound

s that one policeman was also among the dead in Badaber, a flashpoint for violence south of Peshawar. "This is a very sad incident. There have been targeted operations in that area in the last few days and we have tossed in the slammer
Drop the heater, Studs, or you're hist'try!
many

gunnies

from that area," Khan said. Shops and cars were damaged in the attack, an AFP

news hound

said. Pieces of human flesh, broken glass, lost shoes and vegetables from nearby carts were flung across the scene, and the seats of damaged cars were stained with blood.

It was not immediately clear whether anyone from the paramilitary Frontier Corps had been killed. "So far, we have reports that two Frontier Corps soldiers have been injured. We don't know about any other losses," a military official told AFP on condition of anonymity. Gunfire was also heard after the blast. A Bomb Disposal Squad official said 40-50 kilogrammes of explosive was used in the attack. It was not clear whether the bomb

exploded

remotely or carried by a suicide bomber. There was no immediate claim of responsibility.

Meanwhile,


...back at the pond, Gloria slowly backed away from the eight-foot bull frog. If the creature croaked she would surely be deafened...


in the northwestern tribal district of South
Wazoo, a

roadside kaboom

killed four people in the main town of Wana, officials said. In the North Waziristan tribal region, another

roadside kaboom

targeting a security force convoy killed four security officials and

maimed

12 in the main town of Mir Ali, military and civilian administration sources told AFP. Speaking in Islamabad, Prime Minister Cameron said the battle against terrorism needed "a tough and uncompromising security response" as well as investment in education and tackling poverty. Prime Minister
Nawaz Sharif


... served two non-consecutive terms as prime minister, heads the Pakistain Moslem League (Nawaz). Noted for his spectacular corruption, the 1998 Pak nuclear test, border war with India, and for being tossed by General Musharraf...


condemned the attack. "Pakistain has suffered the most in terms of human and financial losses. We are, therefore, resolved to tackle the menace of extremism and terrorism with renewed vigour and close cooperation with our friends," he said after his talks with Cameron.
Posted by: Fred || 07/01/2013 00:00 || Comments || Link || E-Mail|| [336066 views] Top|| File under: al-Qaeda in Pakistan
Bombs kill dozens in Pakistan as Sharif vows action
"I promise that something will be done!"

At least 45 people have been killed and dozens have been injured by bomb attacks in the Pakistani cities of Quetta and Peshawar.

A suspected suicide bomber killed 28 people in an attack on a Shia area of Quetta, in the south-west, which has been gripped by sectarian violence. And a bomb attack on security forces in Peshawar in the north-west left 17 people dead and more than 40 injured.

The attacks came as PM Nawaz Sharif pledged new action on terrorism.


He's gonna be every bit as effective this time as the last time he was in power...

So far it is not clear which extremist groups were behind Sunday's attacks, the BBC's Richard Galpin reports.
Over the past two weeks they have also targeted women students, foreign mountaineers and a convoy carrying a senior judge.

Mr Sharif is under mounting pressure to explain how he intends stopping the bloodshed, our correspondent says.


An especially good question since Fester has no idea...

In Quetta, members of the Shia Muslim minority have long been targeted by Sunni Muslim militants.

On Sunday evening, a suicide bomber on a bicycle tried to attack a Shia mosque but was intercepted at a checkpoint where the bomb went off, police said. Nine women, a young girl and four boys were among those killed.

In Peshawar, hospital officials told the BBC four children were amongst those killed in an attack near the city. A bomb was placed inside a car parked on the side of the road in a busy market area just south of the city. The target was a convoy of troops but all those reported to have been killed were civilians.
Posted by: Steve White || 07/01/2013 00:00 || Comments || Link || E-Mail|| [336067 views] Top|| File under:
Iraq
15 Dead in Iraq Attacks, Bomb at Football Pitch
[An Nahar] A string of attacks across Iraq killed 15 people Sunday, including nine in a bombing at a football pitch, the latest in a spate of blasts targeting Iraqis playing and watching the sport.

The deaths are part of a surge in violence that comes as Iraq grapples with months of protests by the Sunni Arab community and protracted political deadlock.

Analysts warn there may be no respite before general elections next year.

Attacks on Sunday struck in

djinn-infested Mosul

, Dawr, Sharqat and Hilla, but the deadliest violence hit the capital.

At 7:00 pm (1600 GMT) in the Nahrawan neighborhood of southeast Storied Baghdad


...located along the Tigris River, founded in the 8th century, home of the Abbasid Caliphate...


, a bomb went off as a group of youths were playing football at a popular pitch.

The blast killed nine and

maimed

25 others, an interior ministry official and a medical source said.

Most of the victims were boys under the age of 16, the sources said.

The bombing was the latest in a string of attacks targeting football pitches and cafes broadcasting matches in this football-mad country where Iraqis closely follow not only the national team, but also an array of other international and club competitions.

Including Sunday's attack, more than 50 people have been killed in at least 10 such bombings in cities in and around Storied Baghdad, but also in northern Iraq, according to an Agence

La Belle France

Presse tally.
Posted by: Fred || 07/01/2013 00:00 || Comments || Link || E-Mail|| [336070 views] Top|| File under: al-Qaeda in Iraq
Southeast Asia
Roadside bomb kills eight Thai soldiers
Eight soldiers were killed by a roadside bomb in southern Thailand early Saturday morning. Another four people, two soldiers and two civilians, were injured in the blast in Krongpinang district of Yala province.

The soldiers had been on duty all night at their base and were returning home in a military truck when the roadside bomb went off.

"It was a very powerful bomb that completely destroyed the truck. Ten soldiers were in the truck. Eight died and two were wounded," Colonel Pramote Promin said, adding that two villagers had also been wounded in the blast.

Two Muslim men, including a village chief, were gunned down in Narathiwat province in separate incidents on Friday afternoon, Thai police said.

Posted by: ryuge || 07/01/2013 00:00 || Comments || Link || E-Mail|| [336077 views] Top|| File under: Thai Insurgency
One Person Wounded in Tripoli Sniper Fire
[An Nahar] Intermittent sniper fire left one person injured in the northern city of Tripoli


...a confusing city, one end of which is located in Lebanon and the other end of which is the capital of Libya. Its chief distinction is being mentioned in the Marine Hymn...


on Sunday, the state-run National News Agency reported.

It said Mohammed Abdo Ibrahim, a resident of the neighborhood of Jabal Mohsen, was

maimed

in the leg when sniper fire between the area and al-Baqqar broke out.

The attack led to tension in the other trouble spots in the city despite a calm, NNA said.

It also limited traffic in the different areas that regularly witness

festivities

, the agency added.

The Lebanese army command said a soldier died on Sunday morning after he succumbed to injuries he had sustained in

festivities

in Tripoli.

It did not specify when he was

maimed

.

Tripoli regularly suffers from deadly gunbattles linked to the fighting in Syria. The Alawite neighborhood of Jabal Mohsen backs Syrian Hereditary President-for-Life Bashir Pencilneck al-Assad


One of the last of the old-fashioned hereditary iron-fisted fascist dictators...


while the mainly Sunni Bab al-Tabbaneh supports the revolution against him.

Posted by: Fred || 07/01/2013 00:00 || Comments || Link || E-Mail|| [336068 views] Top|| File under: Govt of Syria
Syria activists say 3 killed in Homs
Syrian activists say three people have been killed in government airstrikes on the central city of Homs. The Britain-based Syrian Observatory for Human Rights says Syrian army warplanes began pounding the old quarters of Homs early Sunday, killing one woman and two children.

President Bashar Assad's forces have been on the offensive in Homs, reclaiming some of the territory they have lost to the rebels since Syria's crisis began 27 months ago. A city of about 1 million, Homs has sided with the rebels since the early days of the uprising.

Homs is Syria's third largest city and capital of its largest province, which carries the same name and stretches from the Lebanese border to the frontier with Jordan and Iraq.
Posted by: Steve White || 07/01/2013 00:00 || Comments || Link || E-Mail|| [336069 views] Top|| File under:
Who's in the News
37
[untagged]
10
Arab Spring
4
Govt of Pakistan
2
Hezbollah
2
al-Shabaab
1
Govt of Iran
1
al-Qaeda in Iraq
1
Govt of Sudan
1
Govt of Syria
1
Taliban
1
Thai Insurgency
1
TTP
1
al-Qaeda in Pakistan
Bookmark
E-Mail Me
The Classics
The O Club
Rantburg Store
The Bloids
The Never-ending Story
Thugburg
Gulf War I
The Way We Were
Bio
Merry-Go-Blog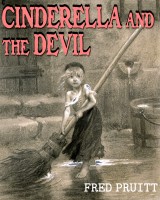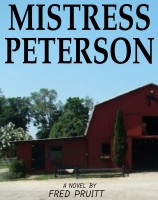 On Sale now!


A multi-volume chronology and reference guide set detailing three years of the Mexican Drug War between 2010 and 2012.

Rantburg.com and borderlandbeat.com correspondent and author Chris Covert presents his first non-fiction work detailing the drug and gang related violence in Mexico.

Chris gives us Mexican press dispatches of drug and gang war violence over three years, presented in a multi volume set intended to chronicle the death, violence and mayhem which has dominated Mexico for six years.
Click here for more information


Meet the Mods
In no particular order...


Steve White
Seafarious
tu3031
badanov
sherry
ryuge
GolfBravoUSMC
Bright Pebbles
trailing wife
Gloria
Fred
Besoeker
Glenmore
Frank G
3dc
Skidmark



Better than the average link...



Rantburg was assembled from recycled algorithms in the United States of America. No trees were destroyed in the production of this weblog. We did hurt some, though. Sorry.
44.192.115.114

Help keep the Burg running! Paypal: