Afghanistan
Afghan Border Commander Resigns Over Pakistan Rocket Attacks
[Tolo News] Top Afghan commander of border forces in eastern Afghanistan on Thursday resigned amid deadly missile attacks from Pakistain into Afghanistan.

Gen. Aminullah Amarkhil, senior commander of border forces in eastern zone, told TOLOnews that he resigned because Pakistain missile attacks into Afghanistan's soil have been neglected by the government and the international community.

Gen. Amarkhil said the government has yet to approve his resignation.

Gen. Amarkhil told TOLOnews by phone: "Neither the international community, nor Pakistain -- from president to army chief -- listened to our voice. They [Pakistain] deny attacks into Afghanistan, and I'm responsible as the commander in eastern zone, because people with bodies of their loved ones on their backs come to me."

He urged the Afghan Interior Ministry to confirm his resignation.

On Wednesday National Directorate of Security (NDS) accused Pakistain of launching missiles into Afghan soil and said more than 400 missiles have landed in Kunar and Nangarhar


...on the main road from Lovely Peshawar. The capital is Jalalabad. The population of 1,334,000 consists mostly of Pashtuns with a few Arabs and Pashais...


provinces over the past couple of weeks.

In a statement this week Afghan defence ministry said Afghan national army was ready to retaliate the attacks, but the government should authorise it.

More than 60 people have been killed, and many others have been reported injured and displaced.

The Afghan general had earlier sought permission from the government for a counterattack, but the government still holds back defence institutions from carrying out attacks against the Pak assaults.

On Wednesday for the second time

Afghanistan's Caped President

Hamid Maybe I'll join the Taliban Karzai
... A former Baltimore restaurateur, now 12th and current President of Afghanistan, displacing the legitimate president Rabbani in December 2004. He was installed as the dominant political figure after the removal of the Taliban regime in late 2001 in a vain attempt to put a Pashtun face on the successor state to the Taliban. After the 2004 presidential election, he was declared president regardless of what the actual vote count was. He won a second, even more dubious, five-year-term after the 2009 presidential election. His grip on reality has been slipping steadily since around 2007, probably from heavy drug use...
called on Pak government to put the brakes on their missile attacks into Afghan territory.

But Pakistain denies firing missiles into Afghanistan saying its army is not involved in the attacks.
Posted by: Fred || 07/01/2011 00:00 || Comments || Link || E-Mail|| [6462 views] Top|| File under:
Africa Horn
Report: U.S. Drone Wounds Top Islamists in Somalia
[An Nahar] A U.S. drone fired on two senior commanders of Somalia's Shebab Islamist insurgency after they were found to have ties to al-Qaeda, the Washington Post reported late Wednesday, citing U.S. officials.

The strike last week is believed to have

maimed

the two leading

Death Eaters

and came amid increasing concern among U.S. officials about growing ties between Shebab and the global terror network, the Post said.

"They (Shebab fighters) have become somewhat emboldened of late and, as a result, we have become more focused on inhibiting their activities," it quoted an official as saying. "They were planning operations outside of Somalia."

The U.S. military could not immediately be reached for comment.

The official quoted by the Post said the two commanders had "direct ties" to Anwar al-Awlaqi, a charismatic American-born preacher believed to be hiding in his family's native Yemen.

The U.S. military has carried out a number of attacks in recent years against top al-Qaeda

Death Eaters

believed to be hiding in Somalia, but last week's incident appeared to be the first drone strike, the Post said.

Last Thursday residents reported huge

kaboom

s near Kismayo, a southern port town controlled by Shebab, followed by the sound of aircraft.

A Shebab official in the area said his men had reported an aerial bombing raid on a Shebab base that

maimed

several fighters, including foreigners, and that he believed it was carried out by U.S. aircraft.

In January 2007 a U.S. air raid left dozens of people dead at Ras Kamboni in the far south of Somalia. It was coupled with a second raid 155 kilometers further north.

One of the presumed targets of those raids was al-Qaeda's chief in east Africa Fazul Abdullah Muhammad, who was

bumped off

earlier this month in a shootout at a roadblock in Mogadishu after he made a wrong turn.

Fazul was believed to be behind the August 1998 embassy bombings in Nairobi and Dar es Salaam, the worst attack by al-Qaeda until the September 2001 attacks on the United States.

Outgoing CIA chief Leon Panetta


...current Director of the Central Intelligence Agency. Panetta served as President Bill Clinton's White House Chief of Staff from 1994 to 1997 and was a member of the United States House of Representatives from 1977 to 1993....


, who is poised to become the next U.S. defense secretary, said earlier this month that the Shebab were looking to extend their operations and carry out attacks abroad.

The Shebab still control most of south and central Somalia and roughly half of the capital Mogadishu despite gains in recent months by the African Union


...a union consisting of 53 African states, most run by dictators of one flavor or another. The only all-African state not in the AU is Morocco. Established in 2002, the AU is the successor to the Organisation of African Unity (OAU), which was even less successful...


AMISOM forces that are propping up the Shebab-opposed transitional government.


Posted by: Fred || 07/01/2011 00:00 || Comments || Link || E-Mail|| [6469 views] Top|| File under: al-Shabaab
Africa North
Britain Gives Body Armor, Uniforms to Libyan Rebels
[An Nahar]

Britannia

has given the Libyan rebels 5,000 sets of body armor, as well as police uniforms, high-visibility vests and communications equipment, Foreign Secretary William Hague said Thursday.

He said this was "fully in line" with the U.N. Security Council resolution governing international action on Libya and the arms embargo.

Hague announced in April that

Britannia

had decided to supply the rebel National Transitional Council (NTC) with "non-lethal assistance" to help them protect civilians in the fight against Libyan leader Moammar Qadaffy's forces.

In an update on Thursday, he confirmed that 5,000 sets of body armor, 6,650 police uniforms, 5,000 high visibility vests and t-shirts and communications equipment for

cop shoppe

s had been provided.

"I can now confirm that the... additional equipment has been granted to the NTC for the sole use of the civilian police force," he said in a written statement to the House of Commons.

He added: "Provision of this equipment is fully in line with UNSCRs (U.N. Security Council resolutions) 1970 and 1973, including the arms embargo.

"This equipment will enable the civilian police to carry out their functions more securely and better protect NTC representatives and the significant international and NGO communities in Benghazi, Misrata and other areas of Libya now controlled by the NTC."



La Belle France

acknowledged on Wednesday that it had delivered arms to rebels in Libya, but

Britannia

said the move raised "quite a few issues" and it would not follow suit.
Posted by: Fred || 07/01/2011 00:00 || Comments || Link || E-Mail|| [6460 views] Top|| File under:
Conservative Muslims clash with secularists in Tunisia
[Al Jazeera] Tunisian police have

placed in durance vile

Islamist activists after they clashed with a group of lawyers outside the capital's main courthouse, as tensions rise over the country's post-revolutionary future.

They were demanding the release of their comrades,

placed in durance vile

during protests over a film some said offended Islam.

Six members of the Salafist


...Salafists espouse an austere form of Sunni Islam that seeks a return to practices that were common in the 7th century. Rather than doing that themselves and letting other people alone they insist everybody do as they say and they try to kill everybody who doesn't...


movement were

placed in durance vile

after they stormed a cinema and broke its glass doors in a bid to stop the screening of the film: "Neither Allah, nor Master" on secularism in Tunisia.
Posted by: Fred || 07/01/2011 00:00 || Comments || Link || E-Mail|| [6458 views] Top|| File under: Global Jihad
Bangladesh
Rab seizes arms, ammo in Khulna
[Bangla Daily Star] Members of Rapid Action Battalion
(Rab) seized arms and ammunition Wednesday night after chasing a gang of criminals at Nurpur in the Khulna city.

Lt Noor-e-Alam of Rab-6 told The Daily Star that a patrol team of the elite force chased four criminals riding two

cycle of violence

s following their suspicious movement near Mannujan Government Girls High School at about 10:30pm.

The gang, however, managed to flee the scene.
... as though they had never been...
leaving behind the arms and ammunition, reports our staff correspondent in Khulna.

Later, the Rab personnel recovered three brand new pistols, one revolver, four pipe guns, four bombs and two bullets.

Shahabuddin Azad, officer-in-charge of Khalishpur Police Station, said they did not receive any of the recovered arms till Thursday morning.
Posted by: Fred || 07/01/2011 00:00 || Comments || Link || E-Mail|| [6461 views] Top|| File under:
The Grand Turk
Two PKK elements killed in clash with army, E. Turkey
(KUNA) -- Army troops killed Thursday two elements of the Kurdish rebels in a clash after hunting them down at mountainous areas, east of the country.

"The rebels who belong to the outlawed Kurdistan Workers Party (PKK) have been killed in the

festivities

that erupted between the two sides in the mountainous areas of Hakkari province on the coterminous Turkish-Iraqi borders, " Turkish Army said in a statement on its website.

The statement also said that the army, backed by military helicopters, is continuing its operations against

Death Eaters

in the southeastern areas of Turkey, where the

festivities

took place.

Further, military sources said that a Turkish soldier has been badly injured today due to the

kaboom

of a landmine during his participation in a security operation in the southeastern province of Hakkari.

PKK, which is described by US and EU as a terror outfit, has been waging a war since 1984 in order to gain independence for Kurdish-dominant southeastern Anatolia in what caused deaths estimated at 45,000 according to observers.
Posted by: Fred || 07/01/2011 00:00 || Comments || Link || E-Mail|| [6460 views] Top|| File under:
India-Pakistan
Two suspected TTP men arrested
[Dawn] ISLAMABAD: The capital police on Wednesday claimed to have

jugged

two suspected activists of the outlawed Tehrik-i-Taliban Pakistain (TTP) for their alleged involvement in an attempt to assassinate President
Asif Ali President Ten Percent Zardari


... sticky-fingered husband of the late Benazir Bhutto ...


in the city last month.

The arrest also led to the recovery of a ready-to-blow explosive jacket, a hand grenade and a pistol from their possession.

The suspects were identified as Munawar alias Meera Jan and Mohibullah, both residents of Fata.

On a tip-off that the suspects were present at the

Bloody Karachi

Company bus terminal, the Margalla police swooped on them.

The police said the suicide jacket, hand grenade and pistol were recovered from a bag which the suspects were carrying. The bomb disposal squad was called to the spot which defused the explosives, said the police.

During preliminary investigation, the suspects confessed to their involvement in the foiled terrorist attempt at Pakistain Institute of Medical Sciences (Pims) during the president`s possible visit to the hospital to see his father in May, the police claimed, adding they also confessed to their involvement in a planned terrorist activity at the district courts in F-8.

On June 4, security agencies picked up eight alleged

Orcs and similar vermin

for their involvement in the foiled plot to assassinate the president.

The arrest was made after security agencies intercepted a telephone call in which two persons had talked about the presence of a

jacket wallah

at Pims on May 15.
Posted by: Fred || 07/01/2011 00:00 || Comments || Link || E-Mail|| [6461 views] Top|| File under: TTP
Cattle thieves turn into dreaded terrorists
[Dawn] A gang of former cattle rustlers has gained notoriety as

snuffies

in the

Beautiful Downtown Peshawar

suburbs as it claims responsibility for all violent acts in the area, according to officials.

Known as Jangrez group, the gang has become a terror to the population since its members are wanted in 40 cases of terrorism but none has been caught so far.

"A group of about 14 people, led by Aurangzeb and Jangrez, it tops the list of carrying out terror acts. The group has so far killed and injured hundreds of people including law enforcers in suburban areas," an official of rural circle said.

The latest case registered against the group pertained to an attack on the Frontier Constabulary post at Janay Khwar, near Matani, on Monday night. According to the source, the group is facing cases for attacks on Adezai Qaumi Lashkar, police and different government installations.

"There are some other criminals, who commit crimes in the area and attack police, but cases are registered against Jangrez group as it claims responsibility for every crime," the official said.

About the background of the group, Adezai Qaumi Lashkar chief Dilawar Khan said that Aurangzeb, his brother Jangrez and other members of their group were basically small-time thieves.

They used to steal goats, sheep and rob solitary passengers on pathways in the area, he said.

According to him the group gained prominence when Taliban assigned it a `duty` to carry out sabotage acts in Peshawar.

"They (the group members) can now strike wherever they want as they have resources. We know how to deal them but government is unwilling to support us," he said.

Fazal Malik, the deputy head of Adezai Qaumi Lashkar, also said that the group started its activities as cattle thieves before establishing ties with

bad turban

s.

He said that Aurangzeb and Jangrez had been active in the area since 2003. He added that they were also wanted by police in several cases of kidnapping for ransom and snatching of motorcars.

"The group was involved in the

suicide kaboom

at a cattle market in Matani in 2009 wherein scores of people including my father Haji Abdul Malik, who was nazim of Adezai union council, had been killed," he said.

He added that the group members were also responsible for

suicide kaboom

at a funeral in Adezai in March 2011.

Deputy Superintendent of Police Sajjad Khan, when contacted, said that the group was named in dozens of cases but its members could not be

locked away

because they shifted to tribal regions.


He said that members of the group knew about the area as they belonged to Adezai village and had contacts with local people.

"They are informed by their informants about the movement of security personnel and peace bodies," he added.

He said that peace bodies should be established in all localities to keep close liaison with police for taking action against terrorists.

He added that role of special branch was also very vital to keep vigil on movement of suspected elements.

He said that police were trying to arrest those

myrmidon

s but they managed to flee easily to the nearby tribal areas. "Kalakhel, Pakhi Parezi, Tor Sapar, Khurma Tangi areas of FR Peshawar and

Khyber Agency

are situated near Peshawar from where

hard boyz

can easily enter the settled areas," he added.

The DSP did not rule out presence of

bad turban

s`

controller

s in settled areas, saying police had friends and foes in every locality and their opponents could join hands with anti-state elements.

The best solution according to him is induction of local communities in special police or peace bodies so that they can timely inform police to conduct raids against

bad turban

s.

"The area and its border with tribal region are so vast that police with its limited resources cannot chase

myrmidon

s round the clock," he said.
Posted by: Fred || 07/01/2011 00:00 || Comments || Link || E-Mail|| [6459 views] Top|| File under: TTP
Forty militants killed in Mohmand operation
[Dawn] Pak troops backed by jets and helicopter gunships have killed 40

Death Eaters

in a restive tribal area bordering Afghanistan in the past three days, a military commander said Thursday.


I think the number of deaders has the same significance as "forty days and forty nights" in mythology...


Brigadier Aftab Ahmad told AFP by telephone that his forces had destroyed 17

bully boy

hideouts in the Baizai region under his command in the lawless tribal area of
Mohmand.
... Named for the Mohmand clan of the Sarban Pahstuns, a truculent, quarrelsome lot. In Pakistain, the Mohmands infest their eponymous Agency, metastasizing as far as the plains of

Beautiful Downtown Peshawar

, Charsadda, and Mardan. Mohmands are also scattered throughout Pakistan in urban areas including

Bloody Karachi

, Lahore, and Quetta. In Afghanistan they are mainly found in Nangarhar and Kunar...

"Militants were regularly attacking our posts on the Afghanistan border at Shonkari and Mithai and also targeting goods vehicles going to Afghanistan," he said.

Ghalanai is the main town in Mohmand, where Pakistain has recently stepped up raids on

bully boy

hideouts, as it faces American pressure to conduct a separate offensive against the Al-Qaeda-linked Haqqani network in North

Wazoo

.


I'm still trying to figure why it takes "American pressure" to get the Paks to assert control over their own territory, assuming the guys actually controlling it aren't also controlling the government...


"An operation was launched three days ago with the support of army aviation aircraft, helicopters and fighter jets. We killed at least 40

bully boy

s," Ahmad said.

Maqsood Hussain, a government official in Baizai, confirmed the raids and casualties, but it was not immediately clear how the Pak officials reached the body count of 40.

Mohmand is one of seven districts in Pakistain's semi-autonomous tribal belt, where Taliban and al-Qaeda-linked

Death Eaters

have carved out strongholds used to plot attacks on Pak, Afghan and Western targets.
Posted by: Fred || 07/01/2011 00:00 || Comments || Link || E-Mail|| [6463 views] Top|| File under: TTP
Science & Technology
Smart Rockets Rule The Battlefield
The U.S. Army has bought 4,410 more GMLRS (GPS guided MLRS) rockets, as well as 3,048 cheaper (reduced range, no explosives) practice rockets. These are packaged and used in containers (pods) holding six rockets each. This new order includes rockets for the U.S. Marine Corps and foreign customers, although the U.S. Army and Marine Corps will get most of them. Deliveries will begin next year. So far, about 2,000 GMLRS rockets have been fired in combat. GMLRS rockets cost about $100,000 each.

The 309 kg (680 pound) GMLRS (guided multiple launch rocket system) missile is a GPS guided 227mm rocket that entered service seven years ago. It was designed to have a range of 70 kilometers and the ability to land within meters of its intended target, at any range. This is possible because it uses GPS (plus a back up inertial guidance system) to find the target location it was programmed with. Three years ago, the army tested GMLRS at max range (about 85 kilometers) and found that it worked fine. This enables one MLRS/HIMARS vehicle to provide support over a frontage of 170 kilometers, or, in places like Afghanistan, where the fighting can be anywhere, an area of over 20,000 square kilometers. This is a huge footprint for a single weapon (an individual MLRS/HIMARS vehicle), and fundamentally changes the way you deploy artillery in combat. By way of comparison, Excalibur (GPS guided 155mm shell) has a max range of 37 kilometers, and 120mm mortars about 7.5 kilometers.


Posted by: GolfBravoUSMC || 07/01/2011 10:36 || Comments || Link || E-Mail|| [6461 views] Top|| File under:
Syria-Lebanon-Iran
Hariri Arrest Warrants Names Leaked
[An Nahar] Media reports have stated that the indictment in the murder case of former Prime Minister Rafik Hariri includes the names of four suspects: Mustafa Badreddine, who is close to Hizbullah, Salim Ayyash, Hassan Aneissy, known as Hassan Issa, and Assad Sabra.

Born in 1963 in the southern town of Harouf, Ayysah is a Civil Defense volunteer and a member of Hizbullah.

Known as Abu Salim, he may hold an American citizenship.

According to the arrest warrant, he is responsible for the cell that executed Hariri's

liquidation

and he himself participated in the operation.

Badreddine, also known as Sami Issa, was born 1961.

He is a cousin and the brother-in-law of slain prominent Hizbullah official Imad Mughnieh.

He is a member of the Hizbullah's Shura council and the head of its external operations.

He was

locked away

and imprisoned in Kuwait in 1983.

In 1990, he managed to escape prison and flee to Iran where the Revolutionary Guard returned him to Beirut.

According to the arrest warrant in the Hariri murder case, he is accused of planning and overseeing the execution of the

liquidation

.

The name of Abdul Majid Ghamloush is not among the names if the suspects as had been previously reported.

A delegation from the Special Tribunal for

Leb

had visited General Prosecutor Saeed Mirza at the Justice Palace on Thursday in order to hand him the indictment.
Posted by: Fred || 07/01/2011 00:00 || Comments || Link || E-Mail|| [6460 views] Top|| File under: Hezbollah
Syrian Troops Storm New Villages amid Aleppo Protests
[An Nahar] Syrian troops swept into new villages in the northwest on Thursday amid anti-regime protests in the country's second city Aleppo,


...For centuries, Aleppo was Greater Syria's largest city and the Ottoman Empire's third, after Constantinople and Cairo. Although relatively close to Damascus in distance, Aleppans regard Damascenes as country cousins...


activists said.

Around 60 tanks and armored personnel carriers rumbled into two villages in the countryside of Idlib, said Rami Abdul Rahman of the London-based Syrian Observatory for Human Rights.

The operation was the latest in a campaign to quash dissent against the autocratic rule of
President-for-Life Bashir Pencilneck al-Assad.


One of the last of the old-fashioned hereditary iron-fisted fascist dictators. Before going into the family business Pencilneck was an eye doctor...



Abdul Rahman said the troops were exiting from the village of al-Bara when they split into two units, one heading towards the village of Kafr Nabl and the other to the village of Kansafra.

Early on Thursday the troops stormed the village of al-Bara, a hamlet known for its Roman remains, Abdul Rahman said.

"Heavy gunfire rang out, probably to terrorize villagers to prevent them from leaving their homes," he said, adding that the troops then left heading for the other villages.

After the operation villagers were seen fleeing al-Bara and the nearby villages of al-Rami, Mar-Ayan and Kafr Haya, "heading south and west," Abdul Rahman said.

On Wednesday, 10 civilians were

rubbed out

by troops when they stormed a cluster of villages in Idlib's Jabal al-Zawiyah district as they pressed on with their crackdown against dissent, Abdul Rahman told Agence

La Belle France

Presse.

That operation came a day after tanks entered al-Rami on the main road leading to Aleppo, activists said.

The crackdown comes in defiance of repeated global condemnation and warnings from Western powers to Syria to show restraint and despite new U.S. sanctions against key regime pillars and Syria's top ally Iran.

The Observatory says 1,353 civilians have been killed since mid-March in a crackdown by Assad's regime on the reformist movement and that 343 security force personnel have also died. Thousands have been

placed in long-term storage

.

Hundreds of pro-democracy protesters swept the streets of Syria's second city Aleppo on Thursday, prompting security forces to use batons to disperse them, activists said.

"Hundreds of people took part in several neighborhoods of Aleppo," said Abdul Karim Rihawi, president of the Syrian League for Human Rights.

"Security forces dispersed the protesters who were chanting slogans calling for freedom, using batons."

Rihawi said that two people were reportedly injured and that some pro-regime supporters held counter-demonstrations.

A Facebook group that has been a motor of the uprising had urged Syrians to march on Thursday on Aleppo -- the country's commercial beacon -- to demand Assad's ouster, and to rally nationwide as well on Friday.

"The Aleppo Volcano. The people want the fall of the regime,"

freedom fighters

said in a message posted by the Syrian Revolution 2011 on its Facebook page.

"Revolutionaries, come to Aleppo and Idlib provinces ... and go to central Aleppo ... to protest and to light the spark of the Revolution," said the message.

The group also called on people to rally after weekly

Mohammedan

prayers, branding July 1 "the Friday of departure" and saying in a message to Assad: "We don't love you ... Go away, you and your party."

The crackdown against Syrian protesters has been widely condemned and met with a series of sanctions.

On Wednesday the U.S. Treasury issued a new list, targeting Syria's Political Security Directorate and air force intelligence chief Major General Jamil Hassan.

Iran's police force was also sanctioned "for providing support to the Syrian regime," a statement in Washington said, about a week after the European Union slapped penalties on the Islamic republic for involvement in the crackdown -- charges denied by Tehran.

Assad and six top aides have already been sanctioned by Washington, and the Syrian president is also on a list of 23 figures hit by an assets freeze and an EU travel ban.


Posted by: Fred || 07/01/2011 00:00 || Comments || Link || E-Mail|| [6465 views] Top|| File under: Govt of Syria
Who's in the News
39
[untagged]
7
Govt of Pakistan
3
TTP
1
Global Jihad
1
al-Qaeda
1
al-Shabaab
1
Hezbollah
1
Taliban
1
Govt of Syria
Bookmark
E-Mail Me
The Classics
The O Club
Rantburg Store
The Bloids
The Never-ending Story
Thugburg
Gulf War I
The Way We Were
Bio
Merry-Go-Blog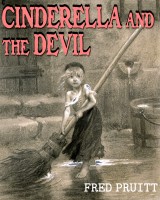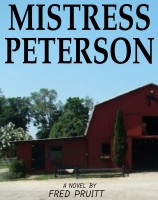 On Sale now!


A multi-volume chronology and reference guide set detailing three years of the Mexican Drug War between 2010 and 2012.

Rantburg.com and borderlandbeat.com correspondent and author Chris Covert presents his first non-fiction work detailing the drug and gang related violence in Mexico.

Chris gives us Mexican press dispatches of drug and gang war violence over three years, presented in a multi volume set intended to chronicle the death, violence and mayhem which has dominated Mexico for six years.
Click here for more information


Meet the Mods
In no particular order...


Steve White
Seafarious
Pappy
lotp
Scooter McGruder
john frum
tu3031
badanov
sherry
ryuge
GolfBravoUSMC
Bright Pebbles
trailing wife
Gloria
Fred
Besoeker
Glenmore
Frank G
3dc
Skidmark
Alaska Paul



Better than the average link...



Rantburg was assembled from recycled algorithms in the United States of America. No trees were destroyed in the production of this weblog. We did hurt some, though. Sorry.
3.235.223.5

Help keep the Burg running! Paypal: