Afghanistan
100 Taliban Militants Killed in Afghan Operation
[Tolo News] At least 100 Talibs have been killed in joint Afghan and foreign forces operation over the last four days in Kunar province


... which is right down the road from Chitral...


, Isaf said on Tuesday.


Well done, guys! Carry on cleaning out the gene pool until the idiots decide to try non-violence for a while, because violence in that neighborhood is too risky.

The operation was launched four days ago in Wata Poor district of Kunar province in which 100 Talibs were killed and several captured, Isaf Media Office in eastern Afghanistan said.

Several foreign Talibs were also killed in the operation Afghan, foreign forces have seized many weapons during the operation, Isaf added.

Isaf said that foreign forces have suffered some casualties in the operation, but did not give details.

There were no Afghan forces and civilian casualties and the operation continues to clear the areas of

turban

s, Isaf added.

Wata Poor district is an insecure part of the province where

cut-throats

have been active in most villages and use Improvised Explosive Devices to target Afghan and foreign forces.

The operation comes as the US president Barack B.O. Obama recently announced that 10,000 American troops will leave Afghanistan by the end of 2011.
Posted by: Fred || 06/29/2011 00:00 || Comments || Link || E-Mail|| [6460 views] Top|| File under: Taliban
Deadly attack on Kabul hotel 'ends'
[Al Jazeera] Gunmen and

jacket wallah

s have attacked a major hotel in Afghanistan's capital, leading to a battle that drew in helicopters from the NATO


...the North Atlantic Treaty Organization. Originally it was a mutual defense pact directed against an expansionist Soviet Union. In later years it evolved into a mechanism for picking the American pocket while criticizing the style of the American pants...


-led force.

All the attackers have been killed, the Afghan interior ministry said on Wednesday.

"We believe between six and seven attackers have been killed," Interior Ministry

front man

Sediq Sediqqi told

Rooters

news agency. "All have been killed."

After the hotel was plunged into darkness during the five-hour-long raid, Sediqqi said that lights were back on at the Intercontinental, one of two major hotels frequented by Westerners in Kabul.

The NATO-led coalition in Afghanistan said two of its helicopters fired on and killed three fighters on the rooftop of the hotel.

Afghan officials said at least five suicide bombers attacked Kabul's Intercontinental Hotel, one of two major hotels frequented by Westerners in Kabul,

Local police sources told

Al Jizz

that the attackers entered the hotel late on Tuesday night after a firefight outside. At least one of them

let 'er rip

, they said.

Guests were being evacuated, but some were still inside, police said.

Bystanders were ordered to lay down on the ground for their own safety as the Afghan police battled the attackers with machine guns and other weapons.

The

News Agency that Dare Not be Named

reported that rocket-propelled grenades and tracer rounds could be seen and heard being fired at the site. AP

news hound

s at the scene said they could hear bursts of gunfire and shooting from the roof of the five-storey building.

Samoonyar Mohammad Zaman, a security officer for interior ministry, said the attackers were armed with machine guns, anti-aircraft weapons, rocket-propelled grenades and hand grenades. They were using grenade launchers, he said.

Bette Dam, an independent journalist who was at the scene, told

Al Jizz

that gunfire had gone on for "hours after hours", and that she had seen rocket-propelled grenades being fired.

She reported hearing two loud

kaboom

s at the site, though it was unclear what caused them. She described the attack as "very coordinated".

The Afghan interior ministry says that all of the "suicide bombers" have either detonated themselves or been killed.

"There are foreign and Afghan guests staying at the hotel,'' Sediq Sediqqi, a

front man

, said. "We have reports that they are safe in their rooms, but still there is shooting.''

Zaman said there were 60-70 guests at the hotel, and that he had seen the bodies of two suicide bombers at the main entrance to the hotel.

Seddiqi said that two

gunnies

continued to fire from the roof of the hotel.
Posted by: Fred || 06/29/2011 00:00 || Comments || Link || E-Mail|| [6458 views] Top|| File under: al-Qaeda in Pakistan
Suicide bomber, gunmen attack top Kabul hotel
[Dawn]
One of Kabul's leading hotels popular with foreigners and Afghan government officials is under attack by at least one

jacket wallah

and up to six

gunnies

, police said Tuesday.

Witnesses reported hearing three

kaboom

s and said several

gunnies

had got into the high-security Intercontinental Hotel in the Afghan capital late in the evening. The brazen strike was claimed by the Taliban.

"It's an attack on the Intercontinental Hotel," said Kabul criminal investigations chief Mohammad Zahir. "Five to six

gunnies

have taken shelter inside the building of the hotel."

Zahir said that one

suicide kaboom

er had blown himself up so far and "a number" of police had been injured in the ongoing fighting, including he himself who had been shot in the leg.

There was no immediate detail on other casualties or if there were guests still inside the hotel.

But one government source, speaking on condition of anonymity
... for fear of being murdered...
, said the mayor of Kabul was among those staying at the hotel, while another indicated that a wedding party was under way when the attack started.

Taliban

front man

Zabihullah Mujahid claimed the

bad boy

Islamist group was behind the attack which he said was targeting foreign guests in the hotel.

AFP

news hound

s close to the scene reported hearing at least three

kaboom

s within the space of about an hour and heavy machine gun fire. Witness Sayed Hussain said he was inside the hotel compound when the attack started.

"I saw five to six men in civilian clothing armed with rifles who started shooting when they entered," he said, speaking close to the scene. "I lay down on the ground and soon after the police arrived."

He added that police and the attackers then

shot it out

for about 10 to 15 minutes before he heard a loud

kaboom

.

AFP

news hound

s said that the hotel was in darkness after power in the area had apparently been cut. Traffic had also been diverted from the area and police were out in force with more arriving, he added.

The Intercontinental is one of Kabul's best-known high-end hotels, boasting luxuries such as a swimming pool and a tennis court.

It is situated on a hill above the city and was established in 1969. Security at most luxury hotels in Kabul was significantly stepped up after a 2008 attack on the Serena Hotel in the city centre killed seven people including at least three foreigners.

On that occasion, Taliban attackers disguised as police stormed the interior. The attack comes weeks before foreign forces are expected to start withdrawals from Afghanistan, although security in the capital Kabul is already under the control of

Afghan cops

.

Some 10,000 United States troops will leave Afghanistan this year, US President Barack B.O. Obama announced last week, ahead of the planned end of foreign combat operations at the end of 2014.
Posted by: Fred || 06/29/2011 00:00 || Comments || Link || E-Mail|| [6460 views] Top|| File under: al-Qaeda in Pakistan
Africa North
Nearly 600 injured in violent Egyptian clashes
NEARLY 600 people were injured in violent clashes between protesters and security forces in the Egyptian capital that flared last night and were still raging today, Al Jazeera reported.

Protesters frustrated by the slow pace of reform under the interim military rulers since the fall of Hosni Mubarak's regime in February clashed with security forces in Tahrir Square, the epicenter of the revolution.

Protesters hurled rocks at security forces near the interior ministry. The security forces responded with tear gas and rubber bullets.

The health ministry said that 590 people were injured so far in the clashes. A total of 75 people were hospitalized, with 33 people still undergoing treatment today, the Al Ahram daily reported.

At the peak of the violence overnight, an estimated 3,000 protesters were in the square, and numbers swelled again today.

Protesters chanted "The people demand the fall of the field marshal," a reference to Hussein Tantawi, the head of the Supreme Council of the Armed Forces, which will rule Egypt until the next elections, slated for September.
Posted by: tipper || 06/29/2011 10:58 || Comments || Link || E-Mail|| [6459 views] Top|| File under:
Libyan rebels seize Gaddafi weapons depot
[Al Jazeera] Rebel fighters have managed to capture a significant munitions depot from
Qadaffy loyalist forces in the west of the country, near the town of Zintan.

Tuesday's development is seen as a major victory for the rebels as they make their way to Tripoli, the seat of Muammar Qadaffy's power.



Al Jizz

's Jonah Hull, reporting from Jadu, a nearby town, said that finding the stash will be an "enormous morale-booster" for the fighters, who he said have been working with limited weaponry and had been anxiously eyeing the weapons dump.

The rebels had only managed to get close to the arms cache on Tuesday morning, when "just about every man with wheels" drove across the desert to load up his vehicle with munitions, he said.

"Tons and tons of munitions and equipment, including two Russian T-55 tanks, I must say, coming back across the road from the weapons depot back up into Zintan, and an armoured vehicle," he said.

Our correspondent further said finding the munitions will help maintain the momentum that the rebels have been building up slowly over recent weeks.

In May, NATO


...the North Atlantic Treaty Organization. Originally it was a mutual defense pact directed against an expansionist Soviet Union. In later years it evolved into a mechanism for picking the American pocket while criticizing the style of the American pants...


warships bombed "military and civilian targets" in the rebel-held city of Misrata, east of Tripoli, and also in Zintan.

In for the long haul
Even though Tuesday's discovery was a victory for the fighters, Hull said that it was impossible to guess how much longer this conflict will continue.

The commanders and fighters in the region, said Hull, have "one firm objective in mind: To protect their towns and villages" and to keep

Qadaffy loyalist forces

out.

Indeed, Libyan rebels seeking to oust Muammar Qadaffy from power launched machine gun fire from a position near the Dafniya frontline, 30km west of Misrata.

Fighting has been largely on Misrata's far western and eastern edges, where the rebel fighters are facing better equipped and better trained government forces.

One rebel fighter said his forces were facing arbitrary artillery fire from pro-Qadaffy forces and that he expected a long drawn out battle.

"Regarding the [pro-Qadaffy] forces, they are using heavy artillery. Of course they are firing arbitrarily. Considering the circumstances in Dafniya we will be in this situation for a long time," he said.

The rebels are trying to inch towards Tripoli from Misrata and from the western Nafusa mountain region.

The rebels have made slow progress since NATO countries joined their fight to overthrow Qadaffy in March.
Posted by: Fred || 06/29/2011 00:00 || Comments || Link || E-Mail|| [6471 views] Top|| File under:
Libya fires back at ICC arrest warrant for Qadhafi
[Dawn] Muammar Qadaffy's government has hit back at an
International Criminal Court


... where Milosevich died of old age before being convicted ...


arrest warrant for war crimes against the Libyan leader, charging the tribunal was just a tool of European powers.

On the ground, rebel fighters on Tuesday captured a large arms depot from pro-Qadaffy forces in the desert near their mountain enclave southwest of Tripoli in big boost to their resupply, an AFP correspondent at the scene said.

Human rights bodies and the West, meanwhile, hailed the ICC's move on Monday that came on the 100th day of a NATO


...the North Atlantic Treaty Organization. Originally it was a mutual defense pact directed against an expansionist Soviet Union. In later years it evolved into a mechanism for picking the American pocket while criticizing the style of the American pants...


bombing campaign.

Libya rejected the warrants issued for Qadaffy, 69, his son Seif al-Islam, 39, and the head of Libyan intelligence, Abdullah al-Senussi, 62, for atrocities committed in a bloody uprising that began mid-February.

The ruling is a "cover for NATO which is still trying to assassinate Qadaffy", said Libya's justice minister, Mohammed al-Gamudi.

Deputy Foreign Minister Khaled Kaaim said the ICC "functions as a European foreign policy vehicle.

"It is a political court which serves its European paymasters," he said, adding: "Our own courts will deal with any human rights


...which are usually open to widely divergent definitions...


abuses and other crimes committed in the course of conflict in Libya." In the latest fighting around the southwestern mountains, the rebels captured a network of bunkers in the desert around 25 kilometres (15 miles) south of the hilltown, an AFP correspondent at the scene said.

The capture of large numbers of rockets, machine guns and other munitions was a major boost for rebel hopes of driving on Tripoli from the frontline on the other side of the Nafusa Mountains, which now lies just 50 kilometres (30 miles) from the capital.

Hundreds of rebel fighters, accompanied by local civilians, combed through the warren of caches, some of which had been blown up in air strikes but others of which remained intact.

The rebel fighters overcame heavy multiple rocket fire from loyalist troops to seize their booty. Rebel commanders said they also ambushed a government convoy, destroying three vehicles.

NATO said warplanes under its command hit three tanks and six armoured personnel carriers in the Zintan area on Monday.

ICC chief prosecutor Luis Moreno-Ocampo sought the warrants as thousands died in fighting and an estimated 650,000 people

decamped

the country with Qadaffy clinging to power despite NATO strikes easing the siege of key rebel cities.

The White House hailed the ICC warrants, describing them as "another indication" that Qadaffy has lost all legitimacy.



Britannia

, another leading member of the UN-mandated effort to protect civilians against Qadaffy's forces, also welcomed the decision. "Individuals throughout the regime should abandon Qadaffy," Foreign Secretary William Hague said.

The ICC said the three men were wanted for their roles in suppressing the revolt, in which civilians were murdered and persecuted by Libyan forces, particularly in Tripoli, Benghazi and Misrata.

Gamudi noted that his country was not a signatory to the tribunal's founding Rome Statute, and "does not accept the jurisdiction of the court".

But the head of Libya's rebel National Transitional Council, Mustafa Abdel Jalil, told a news conference in the rebel capital of Benghazi that "justice has been done".

In The Hague, rebel justice minister Mohammed Al-Allagy told

news hound

s outside the ICC: "We are going to arrest them... We will decide afterwards where to prosecute them." In his submission, Moreno-Ocampo said Qadaffy had a personal hand in planning and implementing "a policy of widespread and systematic attacks against civilians and demonstrators and dissidents in particular".

"Qadaffy's plan expressly included the use of lethal force against demonstrators and dissidents," the prosecutor contended.

The Libyan strongman ordered the shooting of civilians leaving mosques after evening prayers, said the submission, and his forces carried out a systematic campaign of arrest and detention of alleged dissidents.

Moreno-Ocampo's investigation follows a referral by the United Nations


...what started out as a a diplomatic initiative, now trying to edge its way into legislative, judicial, and executive areas...


Security Council on the Libyan conflict on February 26.
Posted by: Fred || 06/29/2011 00:00 || Comments || Link || E-Mail|| [6462 views] Top|| File under:
Africa Subsaharan
Maiduguri rocked by new blasts
[Al Jazeera] Two girls were killed and three customs officers seriously

maimed

in a fresh blast in Nigeria's troubled northern city of Maiduguri, an army general said.

"Three customs officers were seriously injured in the attack while two child vendors - both of them girls - were killed in the blast," the commander of the city's joint task force, general Jack Okechukwu Nwobo, told AFP of Monday's attack.

Residents and witnesses put the

corpse count

at about a dozen, however.

"I was about 100 metres (yards) from the customs bridge roundabout when the blast happened. It was a crowded area. I saw two vans conveying the dead. From my estimation, not less than 10 people were killed in the blast," said a resident near the scene.

Amnesia Amnesty International condemned the attack.

"Several people

were maimed

in a fresh bombing on Monday, also believed to have been carried out by Boko Haram
... not to be confused with Procol Harum, Harum Scarum, possibly to be confused with Helter Skelter. Currently wearing a false nose and moustache and answering to Jama'atu Ahlus-Sunnah Lidda'Awati Wal Jihad, or Big Louie...
,"the organization said in a statement.

The exact nature of the blast was not immediately known. Security agents cordoned off the site of the

kaboom

.
Nobody immediately

grabbed credit

for the blast, which came less than 24 hours after suspected Islamists of the Boko Haram sect tossed bombs and fired on a crowded beer garden on Sunday, killing at least 25 people.

The National Emergency Management Agency said it was working with other rescue teams to evacuate the injured but gave no further details.
Posted by: Fred || 06/29/2011 00:00 || Comments || Link || E-Mail|| [6459 views] Top|| File under:
Arabia
Youth announce draft proposal for the Yemen national transitional council
[Yemen Post] Pro democracy youth announced their draft proposal for the Yemen national transitiona​l council in an effort to end the Saleh ruling family regime that has ruled the country for more than three decades.

Youth have for a month demanded that the current regime comes to an end and a transparent council representing all factions in the Yemeni political arena. The proposal is the first of its kind in what has been known as the Post Saleh government.

The draft proposal also gives the current ruling party a share in the next government.

Youth have condemned the international interference in Yemeni affairs over the last month, and called on the United States and

Soddy Arabia

to deal with the people of Yemen and not the politicians.
Posted by: Fred || 06/29/2011 00:00 || Comments || Link || E-Mail|| [6459 views] Top|| File under:
Two Killed in Bomb Explosion in Taiz as Army Arrests, Kills Qaeda Suspects in South
[Yemen Post] At least two people were killed and five others injured in a bomb

kaboom

in Taiz province on Monday. The bomb went kaboom! while one of the victims was playing with it in Jamal Street, eyewitnesses said.

Separately, the Defense Ministry said that 6 most wanted Al-Qaeda

Death Eaters

had been

placed in long-term storage

in Yemen's business capital Aden.

The

Death Eaters

were

placed in long-term storage

while planning to attack key installations and they were specialized in making explosives, Saba quoted military sources as saying.

Wireless devices and detonators were seized with the six

placed in long-term storage

while trying to mislead the forces at a checkpoint.

Furthermore, the ministry said that at least 5 Al-Qaeda members were killed and others injured in

festivities

with the army Dofis Valley in Abyan.

Seven soldiers

were maimed

in the continuous battles with Islamists in the southern province, it added.
Posted by: Fred || 06/29/2011 00:00 || Comments || Link || E-Mail|| [6460 views] Top|| File under: al-Qaeda in Arabia
Yemen Arrests Six Wanted al-Qaeda Suspects
[Yemen Post] The Yemeni government announced that it

placed in long-term storage

six of the most wanted al-Qaeda elements in what it calls the Aden cell. The cell was planning massive attacks in major cities of Yemen.


Time to set up the pool on how soon they escape...


The government said they were specialized in making

kaboom

s and road bombs. This comes as Islamic

gunnies

continue to enter large Yemeni cities secretly and plan to the big awaited attack.

The last week has seen some of the most powerful

festivities

with

gunnies

in numerous provinces.

Clashes with Islamic

gunnies

have continued for more than one month in Abyan province and has spread to Lahj province. At least 100

gunnies

have entered Aden province entering through Lahj over the last ten days.
Posted by: Fred || 06/29/2011 00:00 || Comments || Link || E-Mail|| [6459 views] Top|| File under: al-Qaeda in Arabia
Britain
Britain Summons Syria Envoy over Dissidents Intimidation Claims
[An Nahar]

Britannia

on Tuesday summoned the Syrian ambassador to express concerns about reports that a diplomat at the embassy had been intimidating Syrians in

Britannia

, the foreign ministry said.

"Syrian Ambassador Dr. Sami Khiyami was invited in to see the (Foreign and Commonwealth Office) Middle East Director Christian Turner," said a foreign ministry statement.

"Mr. Turner made clear our strong concerns about the media allegations that a diplomat at the Syrian Embassy has been intimidating Syrians in

Britannia

."

Such intimidation would amount to "a clear breach of acceptable behavior," said the statement.

"If such claims were substantiated, the Foreign Office would respond swiftly and appropriately."



Britannia

's Guardian newspaper reported last Wednesday that Syrians involved in anti-government protests in

Britannia

had been intimidated by agents of
President-for-Life Bashir Pencilneck al-Assad


One of the last of the old-fashioned hereditary iron-fisted fascist dictators. Before going into the family business Pencilneck was an eye doctor...


's regime.

Protesters had received phone calls and visits to their homes and members of their families in Syria had been threatened, the paper said.

A British government source said police have not received any complaints about intimidation by members of the Syrian embassy.

Syria has been in the grip of deadly unrest pitting pro-democracy protesters against security forces since mid-March.

The London-based Syrian Observatory for Human Rights says 1,342 civilians have been killed in the government's crackdown on protesters and that 342 security force personnel have also died.

It is the second time recently that Khiyami has been called in by British authorities.

He was summoned on May 13 to warn of fresh sanctions against the regime if it failed to stop the crackdown on protesters.

In April

Britannia

withdrew his invitation to the royal wedding of Prince William and Catherine.
Posted by: Fred || 06/29/2011 00:00 || Comments || Link || E-Mail|| [6462 views] Top|| File under: Govt of Syria
India-Pakistan
School destroyed in Bara; shell kills two in Darra
[Dawn] Militants destroyed a school in Khyber Agency
while two persons were killed in Akhorwal area of Darra Adamkhel when a mortar shell hit a house on Monday.

Sources said that a group of

beturbanned goons

entered the four-decade old building of government high school in Qamarkhel area at around midnight and planted explosives at different portions of two sections of the educational institution.

The powerful

kaboom

destroyed completely the boundary wall and high and middle sections of the school. "Only the science laboratory of the school, situated at a distance from the main building, remained safe," Shah Jehan, a local, told Dawn .

Established in 1959, the school was one of the oldest educational institutions of the area. Militants have destroyed nearly 30 schools in Bara tehsil of Khyber Agency during the last one and half year.

Meanwhile,


...back at the scene of the crime, Lieutenant Queeg had an idea: there was a simple way to tell whether Manetti had been the triggerman -- just look at his shoes!...


curfew was lifted in Qambarkhel area after local elders agreed to dismantle all private jails, run by a local

Death Eater

group, and hand over wanted

beturbanned goons

to security forces till June 30.

Official sources said that Qambarkhel elders were also told to dismantle all illegal checkposts established along roadside in the area by the

Death Eater

group. "The elders were told that no seminary would be allowed to be established and operate in the area without official permission," they added.

An indefinite curfew was imposed in the entire Qambarkhel area a week ago after security forces destroyed a private jail run by Amr Bil Maroof Wa Nahi Anil Munkir. The

Death Eater

group used to keep its opponents in the jail. Officials said that curfew would be imposed again and a full-fledged operation would be launched in the area if the elders failed to meet demands of the officials.

Meanwhile,


...back at the Esquimeau village our hero was receiving a quick lesson in aeronautics:...


volunteers of Zakhakhel tribal lashkar have taken control of one of Lashkar-i-Islam strongholds in Baz Garha area in Tirah valley.

Sources said that the tribal lashkar was backed by security forces. They added that Zakhakhel lashkar warned Qamakhel

rustics

residing in Baz Garha to either support it or vacate their houses within 24 hours.

Meanwhile,


...back at the Council of Boskone, Helmuth had turned a paler shade of blue. Star-A-Star had struck again...


security forces established new checkpoints at Jarhobi locality of Bazaar-Zakhakhel after clearing the area of

beturbanned goons

after six years.

The area was under control of Lashkar-i-Islam till March this year when a group of local commanders rebelled against its leader Mangal Bagh.


...a former bus driver, now head of the Deobandi bandido group Lashkar-e-Islam and the Terror of Khyber Agency...


Meanwhile,


...back at the Alamo, Davey was counting their remaining cannon balls and not liking the results...


two persons including a woman were killed in Akhorwal area of Darra Adamkhel when a mortar shell fired by

beturbanned goons

went kaboom! inside a house.

Officials said that security forces received information that

beturbanned goons

were hiding in Pirwal Khel village of Akhorwal. Security forces besieged the area but

beturbanned goons

started firing on them with automatic weapons, rockets and mortars from the mountains and their hideouts.

One of the mortar shells hit a house, killing Imran and Bibi Marjana, the wife of Ajmal. They were buried later in their ancestral graveyard.
Posted by: Fred || 06/29/2011 00:00 || Comments || Link || E-Mail|| [6460 views] Top|| File under: TTP
Syria-Lebanon-Iran
Tanks, Armored Vehicles Enter Syria's al-Rami Village
[An Nahar] Dozens of tanks and other armored vehicles entered the Syrian village of al-Rami, in the province of Idlib, on Tuesday, Rami Abdul Rahman, president of the Syrian Observatory on Human Rights said. Separately, other anti-regime

faceless myrmidons

said Syrian forces had opened fire there and set off flares, which could be seen from the neighboring village of Irm al-Joz.
Posted by: Fred || 06/29/2011 00:00 || Comments || Link || E-Mail|| [6460 views] Top|| File under: Govt of Syria
2 Peacekeepers Hurt as Patrol Pelted with Stones near Srifa
[An Nahar] Lieutenant-Colonel Gokul Bhandaree, a military

front man

for the United Nations


...Parkinson's Law on an international scale...


Interim Force in

Leb

(UNIFIL), on Tuesday clarified the circumstances of a clash that took place Monday evening between UNIFIL peacekeepers and Lebanese villagers near the southern town of Srifa.

"Yesterday ... at around 8:30 pm a UNIFIL convoy coming from Beirut with newly arrived troops lost its way in the vicinity of the town of Srifa. The convoy was stopped by a group of local people and a stand-off ensued. Some of the people from the group threw stones at the UNIFIL peacekeepers," the

front man

said.

"Two peacekeepers received light injuries from stones thrown at them and several vehicles got damaged. Lebanese Army intervened to calm the situation and the convoy continued on its way shortly after," he added.

Bhandaree noted that the UNIFIL force and the Lebanese army were "conducting investigations in order to ascertain all the facts and circumstances relating to the incident," adding that "the situation in the area remains quiet."

Earlier Tuesday, Voice of

Leb

radio station reported that Hizbullah members pelted U.N. peacekeepers with stones after a dispute between the two sides over a UNIFIL patrol near the southern town of Srifa.

It said the party's members seized the vehicles and the members of the Belgian and Italian contingents to prevent them from carrying out a patrol in the area of al-Naffakhiyya on Monday.

The Lebanese army immediately interfered to contain the incident, VDL said, adding that when the alleged Hizbullah members sought to seize the cameras of the peacekeepers, the dispute turned ugly as several of the party's members resorted to pelting the international troops with stones.

The radio station said one soldier was injured in the incident, without specifying the type of his injuries.

"Hizbullah members later released the peacekeepers after the region's leaderships interfered to contain the incident," VDL added.
Posted by: Fred || 06/29/2011 00:00 || Comments || Link || E-Mail|| [6458 views] Top|| File under: Hezbollah
Who's in the News
33
[untagged]
10
Govt of Pakistan
2
al-Qaeda in Pakistan
2
Govt of Syria
2
al-Qaeda in Arabia
1
Hezbollah
1
Taliban
1
TTP
Bookmark
E-Mail Me
The Classics
The O Club
Rantburg Store
The Bloids
The Never-ending Story
Thugburg
Gulf War I
The Way We Were
Bio
Merry-Go-Blog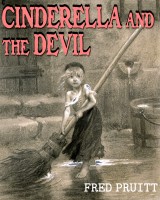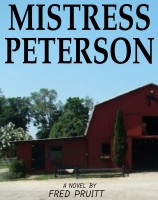 On Sale now!


A multi-volume chronology and reference guide set detailing three years of the Mexican Drug War between 2010 and 2012.

Rantburg.com and borderlandbeat.com correspondent and author Chris Covert presents his first non-fiction work detailing the drug and gang related violence in Mexico.

Chris gives us Mexican press dispatches of drug and gang war violence over three years, presented in a multi volume set intended to chronicle the death, violence and mayhem which has dominated Mexico for six years.
Click here for more information


Meet the Mods
In no particular order...


Steve White
Seafarious
Pappy
lotp
Scooter McGruder
john frum
tu3031
badanov
sherry
ryuge
GolfBravoUSMC
Bright Pebbles
trailing wife
Gloria
Fred
Besoeker
Glenmore
Frank G
3dc
Skidmark
Alaska Paul



Better than the average link...



Rantburg was assembled from recycled algorithms in the United States of America. No trees were destroyed in the production of this weblog. We did hurt some, though. Sorry.
3.235.60.144

Help keep the Burg running! Paypal: