Africa Horn
Al-Qaeda-linked fighters attack UN base in Somalia
[TEHRANTIMES] Al-Qaeda-linked

snuffies

detonated several bombs and breached the main UN compound in Somalia's capital Wednesday, sparking

shootout

s that killed at least 12 people. A UN official said at least three foreigners were believed to be among the dead.

The attack comes only six months after the United Nations


...an organization which on balance has done more bad than good, with the good not done well and the bad done thoroughly...


expanded its presence in Mogadishu, where it had kept only a small operation because

hard boyz

had controlled much of the capital until being pushed out in an offensive in 2011.

Al-Shabaab



... Somalia's version of the Taliban, functioning as an arm of al-Qaeda...


said on its Twitter feed shortly after Wednesday's attack began that its fighters "are now in control of the entire compound and the battle is still ongoing."

African Union


...a union consisting of 53 African states, most run by dictators of one flavor or another. The only all-African state not in the AU is Morocco. Established in 2002, the AU is the successor to the Organisation of African Unity (OAU), which was even less successful...


and Somali security forces responded and took control of the compound about an hour later. The UN staff who sought refuge in the bunker then were evacuated to the secure military base and airport complex across the street, Parker said.

A UN official, who insisted on anonymity because he was not an official

front man

, said he believed three foreigners were killed: one Kenyan and two South Africans.

"There was not very much time to get into the safe area," said another UN official, Ben Parker, a

front man

for the United Nations Assistance Mission in Somalia.

The top UN official on Somalia, Nicholas Kay, also works out of the building but was not inside the compound when it was attacked.
At 11:30 a.m. the compound was rocked by the first

kaboom

. At least two others followed, Parker said. Dozens of staff from UN humanitarian and development agencies were in the compound and many were moved to the secure bunker, he said.

Mohamed Ali, an ambulance driver, said he transported five dead civilian bodies and 10 people who were

maimed

.

An

News Agency that Dare Not be Named

news hound

who went inside the UN compound after the battle saw two dead bodies of what appeared to be al-Shabaab attackers wearing Somali military uniforms. An official said seven attackers died in total.
Posted by: Fred || 06/20/2013 00:00 || Comments || Link || E-Mail|| [6465 views] Top|| File under: al-Shabaab
Africa Subsaharan
Armed Gang Kills 48 in Raid in Nigeria
[An Nahar] An armed gang has raided a northern Nigerian village and killed 48 people in an apparent reprisal attack targeting a local vigilante group, a state official said Wednesday.

"There was an attack by armed

bandidos

early Tuesday on Kizara village where 48 residents were killed in apparent

assassination

s by cattle rustlers that have been terrorizing the state for some time now," said Ibrahim Birnin-Magaji, commissioner for information in Zamfara state, where the village is located.

Dozens of

gunnies

arrived in the village before dawn on

cycle of violence

s, he told Agence

La Belle France

Presse.

"Some of them climbed up the hill overlooking the village and opened fire indiscriminately," he said.

"They later moved house to house, telling residents that they were looking for members of local vigilante whom they said had been disturbing them."

He said those killed included the local chief, the chief imam and the head of the vigilante group in the village.

Many villages in Nigeria form local vigilante groups to defend themselves against violent cattle rustlers or other criminal gangs, sometimes leading to a cycle of

festivities

and reprisal attacks.

Zamfara state, located in Nigeria's northwest, has seen a number of such incidents.

There was so far no sign of any link to Islamist

krazed killer

group Boko Haram
... not to be confused with Procol Harum, Harum Scarum, possibly to be confused with Helter Skelter. The Nigerian version of al-Qaeda and the Taliban rolled together and flavored with a smigeon of distinctly Subsaharan ignorance and brutality...
, which has been waging a deadly insurgency mainly in Nigeria's northeast. Nigeria's military is currently engaged in an offensive seeking to end Boko Haram's four-year insurgency.

Posted by: Fred || 06/20/2013 00:00 || Comments || Link || E-Mail|| [6459 views] Top|| File under:
Arabia
Yemen suicide attack kills civilian in market: rebels
[Pak Daily Times] A suicide

kaboom

rocked a market in Yemen's mainly Shia northern city of Saada on Wednesday, killing a civilian, a rebel group said.

The attacker, riding a

cycle of violence

, "went kaboom! at the entrance of the market where there were many passersby... One civilian was martyred," the Ansaruallah (Supporters of God) rebel group said on its website.

A rebel earlier told AFP the bomber had set off his charge in the middle of the market, but the statement said he had been unable to enter and so had blown himself up at the entrance.

The defence ministry said two people had been killed and 11 others

maimed

, without saying who the dead were. The rebels belong to the Zaidi sect of Shia Islam and have controlled the northern part of Yemen since a 2004 uprising they launched against the central government. Intermittent fighting killed thousands of people before a ceasefire was reached in February 2010.
Posted by: Fred || 06/20/2013 00:00 || Comments || Link || E-Mail|| [6458 views] Top|| File under: al-Qaeda in Arabia
Yemenis Kidnap 11 Soldiers to Swap for Relative
[An Nahar] Yemeni

rustics

have kidnapped 11 soldiers, including two officers, and are demanding the release of a relative convicted of murder, tribal sources said on Wednesday.

Members of the Al-Marakisha tribe, in the southern province of Abyan
...a governorate of Yemen. The region was a base to the Aden-Abyan Islamic Army terrorist group until it dropped the name and joined al-Qaeda. Its capital is Zinjibar. In March 2011, al-Qaeda in the Arabian Peninsula declared the governate an Islamic Emirate after seizing control of the region. The New York Times fastidiously reported that those in control, while Islamic hard boyz, are not in fact al-Qaeda, but something else that looks, tastes, smells, and acts the same. Yemeni government forces launched an effort to re-establish control of the region when President-for-Life Saleh was tossed and the carnage continues...
, kidnapped two colonels and nine soldiers, to pressure authorities to release Ahmed al-Marakisha, the sources said.

The man's son insisted on his father's release to set the captives free.

"We kidnapped today (Wednesday) two officers, and yesterday nine soldiers on the main road in Ahwar, in Abyan. We demand the release of my father who is behind bars since 2008," he said.

An army officer in Abyan confirmed the kidnappings.

Marakisha faces a death sentence for murder.

Posted by: Fred || 06/20/2013 00:00 || Comments || Link || E-Mail|| [6458 views] Top|| File under:
Bahrain Jails 6 People to 10 Years over Attack
[An Nahar] A Bahraini court sentenced six people to 10 years in prison on Wednesday after they were convicted of carrying out a bombing that

maimed

two people, the official BNA news agency reported.

The group were accused of "setting tires ablaze using a gas cylinder to create as much damage as possible to public and private property," public prosecution chief Muhanna al-Shayji was quoted as saying.

They are also charged with "intentionally causing a fire for terrorist aims that

maimed

" a woman and her son.

The statement did not say where or when the bombing took place, but judicial sources said the attack was in 2012.

Posted by: Fred || 06/20/2013 00:00 || Comments || Link || E-Mail|| [6458 views] Top|| File under: Arab Spring
Explosive device injures two Russian soldiers
Two soldiers were wounded when an explosive device was apparently detonated by militants in the Russian federal republic of Ingushetia. The Interior Ministry of the Russian North Caucasus said the explosion occurred in the village of Alkun that borders Chechnya.
Posted by: ryuge || 06/20/2013 00:00 || Comments || Link || E-Mail|| [6459 views] Top|| File under:
India-Pakistan
Militants Kill 6 Soldiers in Northwest Pakistan
[ABCNEWS.GO] A senior police official says

snuffies

attacked a military convoy with rocket-propelled grenades and other heavy weapons in northwest Pakistain, killing six soldiers.

Shafiullah Khan says two soldiers were

maimed

in the attack Wednesday, 20 kilometers (12 miles) south of the main northwest city of Beautiful Downtown Peshawar


...capital of Khyber Pakhtunkhwa (formerly known as the North-West Frontier Province), administrative and economic hub for the Federally Administered Tribal Areas of Pakistan. Peshawar is situated near the eastern end of the Khyber Pass, convenient to the Pak-Afghan border. Peshawar has evolved into one of Pakistan's most ethnically and linguistically diverse cities, which means lots of gunfire.


. Two vehicles were destroyed.

Khan says the soldiers retaliated, killing four

Death Eater

s.

No one has

grabbed credit

for the attack, but suspicion will likely fall on the Pak Taliban.
Posted by: Fred || 06/20/2013 00:00 || Comments || Link || E-Mail|| [6457 views] Top|| File under: TTP
Israel-Palestine-Jordan
Jordan Troops Kill Syrian after Border Attack
[An Nahar] Jordanian border guards killed on Wednesday a Syrian and

maimed

two others after they attacked Jordanian soldiers at the border while trying to enter the country, the army said.

While border guards have stopped Jordanians trying to slip into Syria to fight on several occasions, it is rare for Syrians to attack Jordanian troops.

The army said the incident began when a group of people tried to enter Jordan from Syria and "attacked a border guard forward post".

"A firefight followed that killed one attacker and

maimed

two others," said the army statement published by the official Petra news agency.

Authorities took the

maimed

men to hospital, the statement added, without giving further details on the attackers.

Posted by: Fred || 06/20/2013 00:00 || Comments || Link || E-Mail|| [6458 views] Top|| File under: Govt of Syria
Southeast Asia
NPA rebels kill five civilians, kidnap five soldiers
Communist insurgents killed five civilians and kidnapped five soldiers in the southern Philippines on Tuesday in the latest violence following the collapse of peace talks.

Philippine military spokesman Colonel Ramon Zagala said about 40 New People's Army guerrillas attacked a tree plantation on Mindanao Tuesday, killing five workers and burning equipment. Just the day before, NPA fighters in another part of Mindanao seized five soldiers as they were passing through on motorcycles, he added.

Zagala condemned the latest attacks saying, "This is clearly contrary to what they're saying, that they want to end violence through peace talks."

Regional military spokesman Major Leo Bongosia said the attack on the plantation is part of an extortion attempt. He said, "The plantation did not give in to the NPA's extortion demands. The usual tactic is to burn the equipment as a warning."

"Perhaps they fought back and resisted," Bongosia said when asked why he thought the civilian workers were gunned down by the militants.

In Davao City, an NPA unit abducted five soldiers as they were traveling unarmed in civilian clothes to buy supplies for a community food program. Local military chief Colonel Leopoldo Galon said the kidnappers wore military-style uniforms. The soldiers are being held at gunpoint by insurgents in Paquibato district. However, one officer escaped while his five other companions were taken hostage.
Posted by: ryuge || 06/20/2013 00:00 || Comments || Link || E-Mail|| [6458 views] Top|| File under: Commies
Top Thai terrorists met before deadly bombing
Sources say it is believed that top terrorists insurgents Aba Jeh-ali, Hubaideelah Romeulee, Karim Yama and Rosali Jehsoh met in Yala province before Tuesday night's attack that killed a police officer and injured seven others.

The funeral for slain Pol Captain Sama-air Luemaewas was held yesterday morning at a mosque in Raman district. Sama-air, sub-inspector at Krong Pinang police station, died from his injuries at the hospital. He and seven other policemen were hit by a bomb blast while on patrol.

The 30kg bomb was hidden in a drainage pipe running under the Krong Pinang-Ban Luemu Road and was detonated when the police vehicle drove by it. Police suspect this attack was carried out by a group of terrorists insurgents led by Aba Jeh-ali.

Ten minutes ahead of the attack, another incident took place in Pattani province where suspected terrorists insurgents armed with AKA rifles ambushed three plain-clothes paramilitary rangers on a motorcycle. After a 10-minute gunfight, one ranger was killed while the other two were rushed to the hospital.

BRN leader: Peace talks 'went well'
Posted by: ryuge || 06/20/2013 00:00 || Comments || Link || E-Mail|| [6459 views] Top|| File under: Thai Insurgency
Syria-Lebanon-Iran
Syrian rebels receive anti tank weapons
Rebel sources said Russian-made "Konkurs" anti-tank missiles had been supplied by America's key Gulf ally, Saudi Arabia. They have already been used to destructive effect and may have held up a promised regime assault on Aleppo.... In the hills above the Syrian village of Kafra Hamra, north of Aleppo, The Daily Telegraph found rebels talking almost lovingly of the Konkurs as they kept watch on the regime's tanks 800 yards away.

"We have one or two left but my unit has run out already," said Abdullah Da'ass, a burly, bearded fighter with the Free Men of Syria brigade. "We were given five. We fired four, and took out four regime tanks, and one was a dud."

Mr Assad's regime has hundreds of T72s in northern Syria. The future of this war may depend on how many more portable missile systems the rebels are given. In the past two weeks the tanks have made a number of sallies, testing rebel lines, but have been driven back, rebels say.

After the fall of Qusayr on June 5, the regime promised an all-out attack on Aleppo, but it has not yet materialised.
Posted by: lord garth || 06/20/2013 18:24 || Comments || Link || E-Mail|| [6458 views] Top|| File under:
Brigade of Jihadist Fighters Claims Wadi Rafeq Crime in 'Fabricated' Tape
[An Nahar] A videotape for a group claiming the killing of the four Lebanese men who died in Baalbeck's Wadi Rafeq region on Sunday was leaked to media outlets on Wednesday.

The group, Brigade of Jihadist Fighters on the Syrian-Lebanese Border, announced in their message that they are behind Sunday's incident.

However,


facts are stubborn; statistics are more pliable...


security sources told LBCI television that the videotape is "fabricated and that it might have been disseminated to distract attention away from the real perpetrators."

"Investigation is ongoing in Sunday's crime and some clues were revealed that could lead to tangible results soon," LBCI said quoting the security sources.

The same source also noted that the names of several possible attackers were identified.

"Handing over the suspects to concerned authorities is a must to avoid the worsening of the situation."

Several meetings took place in the Syrian border town of Arsal in the presence of the municipality's council, and other prominent figures in the village, and a released statement after the talks condemned Sunday's crime.

"We lift any political cover on all suspects proven to have played a role in the crime and we call on the security forces to pursue the investigation and try the perpetrators."

Four people were killed on Sunday, including two members of the Jaafar clan, when their car came under gunfire in Arsal's barren mountains, state-run National News Agency reported.

The

person or persons unknown

rubbed out

"two members of the Jaafar family, an Amhaz family member and a Turk" in an ambush while they were smuggling fuel through the Qaa area, a security source told Agence

La Belle France

Presse, asking not to be named.

LBCI, however, said the four were killed in "Wadi Rafeq, a border area between al-Qaa's barren mountains and Ras Baalbek."
Posted by: Fred || 06/20/2013 00:00 || Comments || Link || E-Mail|| [6458 views] Top|| File under: Salafists
Syrian Troops, Hizbullah Battle Rebels near Damascus
[An Nahar] Fighters from Hizbullah joined Syrian troops battling rebels near Damascus on Wednesday, monitors said, as
Hereditary President-for-Life Bashir Pencilneck al-Assad


Supressor of the Damascenes...


's regime kept up a push to cut off the

Death Eater

s' supply lines.

"Army troops and Hizbullah members fought rebels near the Khomeini hospital in Zayabiyeh village," southeast of Damascus, said the Syrian Observatory for Human Rights.

"Hizbullah fighters, who have a strong presence at Sayyida Zeinab (in southeastern Damascus), are trying to seize control of villages near Zayabiyeh and Babila."

The Syrian army shelled both Zayabiyeh and Babila, said the group which relies on a network of activists, doctors and lawyers on the ground for its reports.

Hizbullah's Al-Manar television said the army was advancing towards Zayabiyeh, just south of the confessionally mixed district of Sayyida Zeinab, named after an important Shiite

Musselmen

shrine.

The party has been fighting alongside the army for months in the district, which lies in an area that rebels from southern Damascus have used as their main rear base.

Activists say the regime is trying to crush the rebellion on the outskirts of Damascus in order to cut off supply lines leading into rebel pockets inside the capital.

"There is a fierce campaign against the (rebels) south of the capital," said Damascus-based activist Matar Ismail.

"The humanitarian situation is very critical... We believe the (regime) is trying to test the (rebels') strength, in order to try to advance on the south of the capital," Ismail told Agence

La Belle France

Presse over the Internet.

Ismail said Hizbullah and the Abu al-Fadl Abbas brigade -- a mostly Syrian Shiite force that has also attracted Shiite fighters from elsewhere in the region -- were playing a key role in the fight.

Hizbullah was also credited with an important role in the Syrian army's recapture of the former rebel stronghold of Qusayr in central Homs province earlier this month.

Hizbullah chief Sayyed Hasan Nasrallah has said the group will remain engaged in Syria's conflict.

The Syrian army meanwhile renewed shelling of other rebel areas near the capital, including northwestern Zabadani and Qalamoun to the northeast.

Both areas are also a short distance from the Lebanese border.

Elsewhere, fierce battles broke out between rebels and troops in Idlib, in northwestern Syria, the Observatory said.

Opposition forces captured an army post on the road linking the coastal province of Latakia to Ariha in Idlib province, and two tanks were destroyed.

In regime stronghold Latakia, an

kaboom

at an ammunition depot

maimed

at least 13 soldiers, said the Observatory.

State television said the blast was the result of a technical failure, and that only six had suffered light wounds.

Wednesday's violence comes a day after at least 83 people were killed across Syria, said the

Britannia

-based Observatory.

Posted by: Fred || 06/20/2013 00:00 || Comments || Link || E-Mail|| [6458 views] Top|| File under: Govt of Syria
Hizbullah Leader's Brother Killed In Syria Clashes
[IsraelTimes] Khader Nasrallah, the Hezbollah leader's brother, was buried earlier this month in southern

Leb

after reportedly dying in battle in the Syrian town of Qusair in late May.

A video uploaded to YouTube showed crowds of Hezbollah supporters, holding yellow flags bearing the Shiite militia's emblem, pictures of Sheikh Hassan Nasrallah and garlands, accompanying Khader's coffin in a funeral parade in the southern village of Qana. Hezbollah fighters bore the coffin.

The Hezbollah chieftain was spotted by an Al Monitor

news hound

in the Syrian town of Qusair, weeks after the fight between Syrian rebels, Hezbollah, and Assad forces ended in a opposition defeat.

Nasrallah's son Hadi was killed in a firefight with the IDF in southern

Leb

in 1997, and his remains were exchanged in a swap with Hezbollah for the body of an elite IDF solider a year later.
Posted by: trailing wife || 06/20/2013 00:00 || Comments || Link || E-Mail|| [6490 views] Top|| File under: Hezbollah
Who's in the News
38
[untagged]
3
Arab Spring
3
Hezbollah
3
Govt of Pakistan
3
Govt of Syria
2
Taliban
1
Harkatul Mujahideen
1
Islamic Jihad
1
Jamaat-e-Islami
1
Muslim Brotherhood
1
Pirates
1
Salafists
1
Thai Insurgency
1
TTP
1
al-Nusra
1
al-Qaeda in Arabia
1
al-Shabaab
1
Commies
1
Govt of Iran
Bookmark
E-Mail Me
The Classics
The O Club
Rantburg Store
The Bloids
The Never-ending Story
Thugburg
Gulf War I
The Way We Were
Bio
Merry-Go-Blog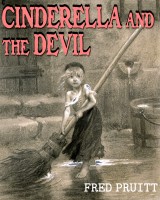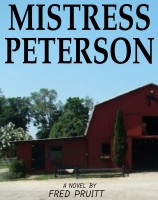 On Sale now!


A multi-volume chronology and reference guide set detailing three years of the Mexican Drug War between 2010 and 2012.

Rantburg.com and borderlandbeat.com correspondent and author Chris Covert presents his first non-fiction work detailing the drug and gang related violence in Mexico.

Chris gives us Mexican press dispatches of drug and gang war violence over three years, presented in a multi volume set intended to chronicle the death, violence and mayhem which has dominated Mexico for six years.
Click here for more information


Meet the Mods
In no particular order...


Steve White
Seafarious
Pappy
lotp
Scooter McGruder
john frum
tu3031
badanov
sherry
ryuge
GolfBravoUSMC
Bright Pebbles
trailing wife
Gloria
Fred
Besoeker
Glenmore
Frank G
3dc
Skidmark
Alaska Paul



Better than the average link...



Rantburg was assembled from recycled algorithms in the United States of America. No trees were destroyed in the production of this weblog. We did hurt some, though. Sorry.
3.235.173.155

Help keep the Burg running! Paypal: