China-Japan-Koreas
7 m***** terror cells smashed in West China
The China Daily said the cells were uncovered in Kashgar, China's westernmost city and a key centre of culture for Uighurs, the Muslim ethnic group that has long bridled under Chinese rule.

No further details about the cells were given by the newspaper, which attributed the information to Zhang Jian, the city's Communist Party chief.

But it quoted Zhang as saying the region faced an ongoing threat from terrorists who "remote control" local operatives from abroad via the Internet.
Posted by: 3dc || 06/04/2009 00:00 || Comments || Link || E-Mail|| [6479 views] Top|| File under:
India-Pakistan
Pakistan: Kidnapped students and staff still missing
[ADN Kronos] Around 40 students and teachers kidnapped from a Pakistani military college early this week are still in Taliban captivity, a day after the military said they had been rescued. The students were among 80 students and teachers captured by militants in North Waziristan near the Afghan border on Monday.


We figured that, since we're pretty good at counting...


"More than 40 students and two teachers are still missing. Militants have abducted them," said Sardar Mohammad Abbas, the top administration official in the northwest town of Bannu where the students had been headed.

Tribal elders on Wednesday were mediating with militants to secure their release, the commissioner said.

A convoy of about 30 vehicles carrying staff and students from the college was ambushed in northwest Pakistan on Monday.

Pakistan's military said Tuesday it had recovered 80 students and staff when militants moved them from North Waziristan to South Waziristan -- lawless tribal zones on the Afghan border where Al-Qaeda is known to be active.

But staff of the college at Razmak in North Waziristan confirmed Wednesday that more than 40 students and two teachers were still missing.

According to Pakistan's GeoNews, a tribal jirga, or tribal council had been held with local Janikhel and Bakakhel tribes and commercial centres had been sealed off in the area in a bid to locate the students and staff.

Police have given the tribal jirga a deadline for information about the kidnap victims.
Posted by: Fred || 06/04/2009 00:00 || Comments || Link || E-Mail|| [6461 views] Top|| File under: al-Qaeda in Pakistan
Three Taliban killed in Swat
Security forces said on Wednesday they had taken control of Charbagh, as three Taliban were killed, one soldier was martyred and two soldiers injured in an attack on a checkpost north of Matta. "Security forces have successfully secured Charbagh and are consolidating their positions in the area," the Inter-Services Public Relations said in a statement. The forces recovered a large cache of explosive and improvised explosive devices during the search operation, they added. The press release stated that the army was also continuing its relief activities, adding it had, in coordination with the civil administration, distributed 803 tonnes of relief goods among the stranded people of Swat. It said cartons of food had also been dropped from an army helicopter for the stranded people of Kalam and its surrounding areas.
Posted by: Fred || 06/04/2009 00:00 || Comments || Link || E-Mail|| [6467 views] Top|| File under: TTP
Radio chatter seen pointing to weakened Taliban
The Pakistan Army says that communication intercepts show that the Swat insurgents are on the run.


"Hello? Hello? Is anybody listening?"


Claiming access to a log of the intercepted messages, The New York Times has reported that they point to low morale among the Taliban.


"Oh, woe is us!"


The paper said American officials were as frustrated as Pakistani citizens that while the military seemed able to monitor Taliban leaders, including Mullah Fazlullah, it remained unable or unwilling to kill or capture them.


Unwilling. If you can monitor them, you can locate them, at least approximately. Depending on the frequency and transmitter strength, you can locate them within a 100-yard square.

That tight a target area? I'm not sure what to say.

In a text message to journalists on Monday night, a group of anti-Taliban activists from Swat said they could not believe that the military was 'serious' unless Fazlullah and his five deputies were killed.


They're not serious. They're trying to conserve their "strategic reserve" so they can use it again when they're regained the upper hand.


The Taliban chatter in recent weeks has sounded gloomy, according to the log seen by the Times. Amid some inspirational words and rallying cries there were many lost, hungry and isolated voices. A Khazara villager said Taliban leaders gathered locals in the Minara mosque shortly before he and his family fled, demanding a gun, a son, or 50,000 rupees. He said few obliged.
"I got a dollar. How about dat?"
"Gimme."
"Can I have cab fare home?"
"All I got is this dollar you gimme."
The Taliban are careful not to name locations. Instead they use a system of code names. The military believes that top leaders, including Fazlullah, are still hiding in Swat. A military official said the operation had reduced the coverage area for the FM radio run by Fazlullah to 15 percent of the original.


But for some reason they still can't pin it down using RDF. I ain't impressed.


According to one transcript, a man calling himself Jawad was heard saying that those who no longer wanted to fight should leave, but not a raise white flag as some people were doing.

This article starring:
Mullah Fazlullah
TTP
Posted by: Fred || 06/04/2009 00:00 || Comments || Link || E-Mail|| [6468 views] Top|| File under: TTP
Iraq
Iraq: Life sentence for murder of aid worker
[ADN Kronos] An Iraqi man has been sentenced to life imprisonment for the murder of an Irish aid worker shot dead in 2004. Margaret Hassan, who had lived in Iraq for 30 years, was seized by a group of armed men wearing Iraqi police uniforms in October 2004 and killed a month later.

Fifty-nine year-old Hassan was the director of Care International in Iraq and was kidnapped on her way to work in Baghdad.

The body of Dublin-born Hassan, who had Irish, British and Iraqi citizenship, was never found.


Triple citizenship? Isn't that a bit...exuberant?

Didn't save him, either ...

"Ali Lutfi Jassar is sentenced to life for participating in the killing and kidnapping of Margaret Hassan, and of attempting to blackmail her family," said Assaad al-Moussawi, a judge at Baghdad's central criminal court, cited by Arab TV network Al-Jazeera on Tuesday. "His role in the killing was proved."

Jassar, a 25-year-old engineer, had pleaded not guilty at the start of the one-day trial. He said that his confession had been extracted through torture.
Posted by: Fred || 06/04/2009 00:00 || Comments || Link || E-Mail|| [6463 views] Top|| File under: Iraqi Insurgency
Israel-Palestine-Jordan
Three Palestinians killed in renewed Hamas-PA clashes in Qalqiliya

Qalqiliya -- Ma'an -- A daylong standoff between the Palestinian Authority (PA) and Hamas gunmen has ended with three people dead in the West Bank city of Qalqiliya on Thursday. PA security officials said they moved into the building where the clashes took place to find the dead bodies of two men, and a third injured, believed to be members of Hamas' armed wing, the Al-Qassam Brigades. The two were apparently gunned down.


Which would explain the bullet wounds...




Bled to death from foot wounds, did they ...


Earlier a Palestinian Authority (PA) security officer was killed by a grenade thrown by the Hamas men, who were holed up in a building in the vicinity of the local Bank of Palestine branch. Two other PA officers were lightly injured after coming under fire.
Yer surrounded, Mahmoud! Be a good lad and come out with ya hands up!
Eat steel, ya lousy coppers!
BOOM!
Qalqiliya Governor Rabih Al-Khandaqji said that the armed men had hid in a bunker inside the building, confirming that the PA officer was killed. He added that the PA brought the mother and the brother of one of the Al-Qassam Brigades members to the building to convince him to surrender peacefully.
It's ya sainted mother, Mahmoud! Be a good boyo and come out with ya hands up! Jimmy's here too, he wants to see ya!
Go home, Ma!
Okay, boys! Give'em the gas!
Adnan Ad-Demeiri, spokesperson for the PA security forces, identified the slain officer Riyad Zin Ad-Din, 26. He said two others were lightly injured after the were shot by Al-Qassam affiliates at the beginning of the operation.


Sounds like the Hamas goons "sensed the presence of law enforcers"...


The spokesperson did not confirm reports that the Hamas fighters were killed by waste water pumped inside a tunnel the men were hiding in, nor that poisonous gas was used against them.


Geez, the Joooos do that and the UN starts setting up a war crimes trial...




It's one way to get rid of all the waste water since the Juice bombed the sewage treatment plant ...


"The PA security forces use non-fatal methods like water and gas, but they do not kill," he said.


Well, not usually...


An investigation into the deaths was underway on Thursday.


Leave no stone unturned, men! I'll notify Dr. Quincy!


Meanwhile, Hamas announced the deaths of its three affiliates, identifying them as Mohammad A'tieyah, Iyad Al-Abtali and Ala' Thiab. PA security sources denied the killing of Thiab, saying he was lightly injured and surrendered to security forces, who arrested him.


See! He's fine! Pssst...pull that rope around Ala's wrist so he can wave...


The clashes come just days after six people were killed in a Hamas-PA shootout in Qalqiliya, the worst episode of internecine violence in the West Bank in two years. On Wednesday an Al-Qassam Brigades spokesperson said that fighters would violently resist any PA attempt to arrest them.


Grrrr! Woof! To the last drop of blood!


Gaza-based Hamas leader Ahmad Bahar earlier urged the PA to end the standoff and release the Al-Qassam Brigades fighters. The Hamas movement in the West Bank also called on Egypt to intervene and deescalate the crisis. Their appeals were apparently had no effect.


What? Can't hear yas! Must be a bad cell. Call back later...


Hamas-affiliated Al-Aqsa television reported that there were three fighters holed up inside the building, including one named Hussam Atiyeh. The surrounded building is owned by Abdel Fattah Shreim, who was arrested by the PA.
That your house, Abdel?
Ummmmmmmm...why?
Al-Khandaqji, the Qalqiliya governor, also accused Hamas of attempting to repeat its 2007 takeover of Gaza in the West Bank.


...and I've got to protect my phony baloney job!


Also on Wednesday Hamas said that PA forces arrested 12 Hamas members during raids in Nablus, Hebron, Tulkarem, and Jenin. Hamas released the names of the arrestees, which they said included the director of Al-Aqsa television in Hebron.


Didn't get that "violent resistance" memo I guess...


Brigadier Thyab Al-Ali, the head of PA's National Security force in the West Bank, and police chief Brigadier Hazem Atallah, arrived in Qalqiliya to follow up on events.


Damn! What are they doin here? C'mon, men. Look like your doin sumthin...
Posted by: tu3031 || 06/04/2009 13:05 || Comments || Link || E-Mail|| [6518 views] Top|| File under:
One killed in PA arrest op in Kalkilya
One person as reportedly been killed during a shootout which was sparked by a Palestinian Authority arrest operation in Kalkilya on Thursday.

According to reports, the death occurred after PA security forces surrounded a house in the hopes of arresting Hamas men who had barricaded themselves inside. There was no word of the identity of the fatality.

The incident came just one day after Hamas's military wing, Izzadin Kassam urged its members in the West Bank to open fire at any PA policeman who tries to arrest them.

Abu Obaidah, a spokesman for Izzadin Kassam, warned Abbas's security forces on Wednesday against repeating another fatal arrest operation in the city days before. "Our men will resist any attempt to arrest them by Abbas's treacherous forces because they are working on behalf of the Zionist enemy," he said. "We don't trust these forces, nor do our people."


Yes, yes, yes! Kill the traitors! Kill them all!!!




Hush -- don't distract them from doing what so clearly must be done.

Barbara, please fire up both of the industrial popcorn machines, and lay in extra salt and butter. This looks like it's going to take a while.

Meanwhile, PA security sources said on Wednesday that the two Hamas militiamen killed earlier this week by Palestinian Authority policemen in Kalkilya initially used a local woman as a human shield during the seven-hour gun battle. before she herself threw a grenade at the policemen

Posted by: g(r)omgoru || 06/04/2009 04:38 || Comments || Link || E-Mail|| [6459 views] Top|| File under:
Southeast Asia
Bombs wound five in southern Thailand
Bomb blasts wounded five people and terrorists insurgents shot dead a man in Thailand's south, police said on Thursday, a day before the prime minister was to hold a security meeting on the region.

Police said two sisters who teach at an elementary school in Narathiwat province were seriously hurt early Thursday when terrorists suspected militants detonated a roadside bomb by mobile phone as the victims passed on a motorbike. Three police officers were wounded in a similar roadside bomb attack in neighbouring Yala province at about the same time, they said.

A Muslim man was killed in a drive-by shooting in Pattani province late Wednesday, police added.

Prime Minister Abhisit Vejjajiva said he had called a meeting of top security officials for Friday and defended his government's handling of the situation in the south since he took power in December. He admitted that the government had been warned of possible attacks on teachers after the recent start of the new term. He rejected criticism that the government had been able to make little impact in the south despite the fact that it is a stronghold of Mr Abhisit's Democrat party.
Posted by: ryuge || 06/04/2009 09:54 || Comments || Link || E-Mail|| [6474 views] Top|| File under:
Pregnant Thai teacher killed
[Straits Times] SEPARATIST militants in Thailand's Muslim-majority south have shot dead four civilians including two female Buddhist teachers, one of whom was pregnant, police said on Wednesday.

The violence erupted a day before the country's education minister was due to visit the troubled region, where more than 3,600 people have been killed during a five-year insurgency.

Gunmen disguised as soldiers ambushed a vehicle carrying teachers in Narathiwat province late on Tuesday, stopping them with a fake warning that a bomb was being defused on the road ahead before opening fire, police said.

The attack killed one teacher instantly while a colleague who was eight months pregnant died on the way to hospital, police said. Two other teachers and the driver were wounded.

Also in Narathiwat, a Muslim man was shot and killed in a late night attack at a local teashop and a Buddhist scrap dealer died in a separate drive-by shooting.

Schools and teachers are frequent targets of attacks in the Muslim-majority south because militants see the education system as an effort by Bangkok to impose Buddhist Thai culture on the mainly ethnic Malay region.

The insurgency in southern Thailand erupted in January 2004 and attacks have become increasingly brutal. Buddhist-majority Thailand annexed the area in 1902, sparking decades of tension.
Posted by: Fred || 06/04/2009 00:00 || Comments || Link || E-Mail|| [6472 views] Top|| File under: Thai Insurgency
Blast in Philippines kills 2
[Straits Times] AN UNARMED soldier and a civilian woman were killed in a bomb attack by Muslim insurgents in the southern Philippines on Wednesday, the military said. Four other soldiers were also wounded in the attack near the town of Datu Unsay in Maguindanao province, said regional army spokesman Lieutenant Colonel Jonathan Ponce.

The bomb was planted by separatist Moro Islamic Liberation Front (MILF) rebels near a creek where soldiers were doing their early morning laundry along with some local villagers, Ponce said. 'There were many villagers there. We condemn this attack on our unarmed soldiers,' Ponce said.

He said one soldier and a civilian were killed, while four others were wounded and taken to hospital.

This article starring:
Moro Islamic Liberation Front
Posted by: Fred || 06/04/2009 00:00 || Comments || Link || E-Mail|| [6459 views] Top|| File under: Moro Islamic Liberation Front
Who's in the News
49
[untagged]
3
al-Qaeda in Pakistan
3
TTP
3
Govt of Pakistan
2
Govt of Iran
2
Hamas
2
Hezbollah
2
Lashkar e-Taiba
2
Global Jihad
1
ISI
1
Jundullah
1
al-Qaeda
1
Thai Insurgency
1
Moro Islamic Liberation Front
1
Iraqi Insurgency
Bookmark
E-Mail Me
The Classics
The O Club
Rantburg Store
The Bloids
The Never-ending Story
Thugburg
Gulf War I
The Way We Were
Bio
Merry-Go-Blog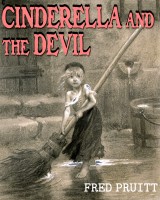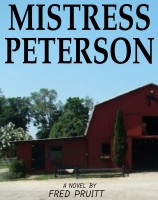 On Sale now!


A multi-volume chronology and reference guide set detailing three years of the Mexican Drug War between 2010 and 2012.

Rantburg.com and borderlandbeat.com correspondent and author Chris Covert presents his first non-fiction work detailing the drug and gang related violence in Mexico.

Chris gives us Mexican press dispatches of drug and gang war violence over three years, presented in a multi volume set intended to chronicle the death, violence and mayhem which has dominated Mexico for six years.
Click here for more information


Meet the Mods
In no particular order...


Steve White
Seafarious
Pappy
lotp
Scooter McGruder
john frum
tu3031
badanov
sherry
ryuge
GolfBravoUSMC
Bright Pebbles
trailing wife
Gloria
Fred
Besoeker
Glenmore
Frank G
3dc
Skidmark
Alaska Paul



Better than the average link...



Rantburg was assembled from recycled algorithms in the United States of America. No trees were destroyed in the production of this weblog. We did hurt some, though. Sorry.
35.175.107.77

Help keep the Burg running! Paypal: