Afghanistan
Bomb leaves seven dead in northwestern Afghan market
[Dawn] A remotely-detonated bomb

destroyed

a bazaar in northwestern Afghanistan on Monday, killing seven civilians, including a provincial councillor, and injuring eight other people, police said.

The blast in Ghormach district in the province of Faryab was the latest in a string of deadly bombings and

suicide kaboom

s since Taliban

forces of Evil

announced the start of their spring offensive earlier this month.

There was no immediate claim of responsibility but similar attacks in the past have been blamed on the Taliban, which has waged a 10-year insurgency aimed at toppling Kabul's US-backed government.

"A remote-controlled bomb planted by the

hard boyz

and enemies of Afghanistan... detonated today before noon when our countrymen were busy shopping in the market," a statement from the interior ministry said.

"As a result of the incident, seven

non-combatants were killed

, including provincial council member Amanullah Shahabzai, and eight other civilians were

maimed

." Now in its 11th year, the Taliban-led insurgency has expanded to most of the country from traditional strongholds in southern and eastern Afghanistan along the rugged border with Pakistain.

Posted by: Fred || 05/15/2012 00:00 || Comments || Link || E-Mail|| [311 views] Top|| File under: Taliban
Africa Horn
EU carries out first strikes on Somali pirates
Hopefully I put this in the right place.



The European Union's naval force off the Somali coastline on Tuesday carried out its first air strikes against pirate targets on shore, officials said.

Maritime aircraft and attack helicopters took part in the attacks early in the morning on the mainland, a spokesman said. No casualties were reported in the raid, which occurred along Somalia's central coastline in the region of Galmudug.

The long coastline of war-ravaged Somalia provides a perfect haven for pirate gangs preying on shipping off the East African coast.

The EU is the main donor to the Somali transitional government. It is also trains Somali army troops, and is reinforcing the navies of five neighboring countries to enable them to counter piracy themselves.

"This action against piracy is part of a comprehensive EU approach to the crisis in Somalia, where we support a lasting political solution on land," said Michael Mann, spokesman for EU foreign policy chief Catherine Ashton.

Since December 2008, the EU has kept 5-10 warships off the Horn of Africa in an operation known as Atalanta. NATO has a similar anti-piracy flotilla known as Ocean Shield, and other countries — including the United States, India, China, Russia, and Malaysia — also have dispatched naval vessels to patrol the region.

The EU naval force is responsible for the protection of World Food Program ships carrying humanitarian aid for Somalia, and the logistic support vessels of the African Union troops conducting operations there. It also monitors fishing activity off the coast of Somalia, which has been without a functioning government since 1991, when dictator Mohamed Siad Barre was overthrown.

In March, the EU adopted a more robust mandate for its naval force, allowing it for the first time to mount strikes against pirate targets on Somalia's "coastal territory and internal waters." At the time, officials said the new tactics could include using warships or their helicopters to target pirate boats moored along the shoreline, as well as land vehicles or fuel tanks used by the pirates.

The EU did not say which member nation's forces carried out Monday's raid.

But two months ago, the Atalanta force was joined by French amphibious assault ship Dixmude. The 21,000-ton ship, the largest to serve with the EU mission, is capable of acting as a mobile operating base for 16 choppers — including Tigre helicopter gunships — significantly adding to the reach of the naval force.
Posted by: gorb || 05/15/2012 15:55 || Comments || Link || E-Mail|| [537 views] Top|| File under:
Sudan parliament rejects talks with rebels
[Bangla Daily Star] Sudan's parliament rejected yesterday a United Nations


...an organization which on balance has done more bad than good, with the good not done well and the bad done thoroughly...


call for talks with rebels who have been fighting government troops for almost a year.

It also said it would not allow foreign aid agencies into rebel-held areas of South Kordofan and Blue Nile states, as proposed jointly by the United Nations, African Union


...a union consisting of 53 African states, most run by dictators of one flavor or another. The only all-African state not in the AU is Morocco. Established in 2002, the AU is the successor to the Organisation of African Unity (OAU), which was even less successful...


and Arab League.


...an organization of Arabic-speaking states with 22 member countries and four observers. The League tries to achieve Arab consensus on issues, which usually leaves them doing nothing but a bit of grimacing and mustache cursing...


Rebels of the Sudan People's Liberation Movement-North (SPLM-N) have been fighting in South Kordofan since last June, and in Blue Nile since September.

Posted by: Fred || 05/15/2012 00:00 || Comments || Link || E-Mail|| [317 views] Top|| File under: Govt of Sudan
Landmine Blast rocks Ethiopian convoy in Beledweyne, central Somalia
(Sh. M. Network)-A huge landmine blast has on Monday morning rocked an Æthiopian convoy in the heart of Somalia's central strategic town of Beledweyne, local residents confirmed.

The witnesses said the blast occurred when a landmine went off as a convoy of the Æthiopian military forces snaked its way through the eastern part of the district, causing an unconfirmed fatalities on the troops.

"I don't know the exact number of casualties, but Æthiopian soldiers

rubbed out

two civilians following the blast," one of the witnesses who spoke on condition of anonymity told Shabelle Media by telephone.

No group or individual has claimed the responsibility for the attack so far.

Tension was high in the area moments after the

kaboom

. Both the Æthiopian troops and the Transitional Federal Government (TFG) cordoned off the scene of the attack. The main roads leading to the region were also closed to traffic.
Posted by: Fred || 05/15/2012 00:00 || Comments || Link || E-Mail|| [292 views] Top|| File under: al-Shabaab
Fierce fighting kills 6 in southern Somalia town
(Sh. M. Network)-An offensive by Al Qaeda-affiliated

bully boyz

of shabab onSomaliaand Kenyan forces inLower Jubba region has left at least six people dead and more others

maimed

, witnesses said on Monday.

Eyewitness told Shabelle Media that the combat started when Al shabab agents armed with heavy and slight weaponry attacked on joint Somali and Kenya military bases on the outskirts of Badade town, Lower Jubba region of southern Somalia.

"We woke up from the sleep in late on Sunday night, because of the thud of the artillery fire and mortar shells used by both warring sides (Somali,Kenya and Al shabab) at several locations on the outskirts of Badade town. At least six combatants from both sides were killed in the fighting," a local resident told Shabelle Media station by phone under anonymity.

Somali and Kenyan army still control the town ofBadadeafter the

bully boyz

withdrew few months ago without any resistance in what a military

front man

characterised as a bloodless takeover. The City is adjacent toKenya's border.
Posted by: Fred || 05/15/2012 00:00 || Comments || Link || E-Mail|| [288 views] Top|| File under: al-Shabaab
Turkish commandos arrest 14 pirates, free seven Yemenis
(Sh.M.Network)-Turkish commandos have tossed in the calaboose
Maw! They're comin' to get me, Maw!
14 pirates thought to be from Somalia off the coast of Oman and freed seven Yemeni sailors they were holding hostage, the army said Sunday.

A helicopter of the frigate Giresun, which operates with NATO


...the North Atlantic Treaty Organization. A cautionary tale of cost-benefit analysis....


forces in the region, spotted the boat Friday around 190 nautical miles from the Omani coast, the army said in a statement on its website.

Commandos stormed the boat and seized nine assault weapons, a rocket launcher and other materials, said the statement, which was accompanied by photographs showing the suspects with their arms in the air as the raid began.

Turkeyhas been a partner in the international campaign against
Somali pirates and arms smugglers in the northernIndian Oceansince early 2009.

The International Maritime Bureau recorded 439 acts of piracy in the world last year, mainly in Somalia, the Gulf of Guinea and Southeast Asia.

Oceans Beyond Piracy, a specialist American observatory, estimated the economic cost of Somali piracy at nearly $7 billion (5.4 billion euros) last year, of which $2 billion was spent on military operations, equipment and armed guards.
Posted by: Fred || 05/15/2012 00:00 || Comments || Link || E-Mail|| [311 views] Top|| File under: Pirates
Africa North
Egypt police raid Iran TV office in Cairo
Egyptian police raided the Cairo office of Iranian television channel, Al-Alam, confiscating its equipment after it was found to be operating without license, a security source said on Monday. The raid was carried out on Sunday and the head of Al-Alam's Cairo office, Ahmed Sioufi, was charged with working without an official permit, the source said.

On the Arabic-language channel's website, Sioufi confirmed that "several members of the police raided the office of Al-Alam" in Cairo. He slammed the raid as an "attack on freedoms, a means to silence" the media, adding that the channel had repeatedly requested an official work permit.


Because when you think 'freedom of the press', you then think 'Iran'...

It was the second time the station had been raided. In July 2008, the channel also had its equipment confiscated after it failed to get permission to broadcast from Egypt.

Dozens of journalists, including Al-Alam staff, protested against the move outside the journalist's syndicate in Cairo, an AFP photographer said.=
Posted by: Steve White || 05/15/2012 00:00 || Comments || Link || E-Mail|| [299 views] Top|| File under:
Gunmen kill three in attack on police in Nigeria
[Al Ahram] Gunmen believed to be members of Islamist group Boko Haram
... not to be confused with Procol Harum, Harum Scarum, possibly to be confused with Helter Skelter. The Nigerian version of al-Qaeda and the Taliban rolled together and flavored with a smigeon of distinctly Subsaharan ignorance and brutality...
burned down a

cop shoppe

in volatile northeast Nigeria


... a particularly crimson stretch of Islam's bloody border...


, killing two

coppers

and a civilian, the military said Monday.
A senior army officer with the military joint task force (JTF) deployed in the area, who asked not to be named, said

gunnies

stormed Mafa

cop shoppe

in Borno state on Saturday night.

"Two

coppers

and one civilian were killed in the attack," he said, adding that troops had been drafted in.

The JTF Sunday raided a suspected Boko Haram base in London Ciki, Maiduguri, killing two Islamists, the officer also said.

"Two locally made pistols were recovered and five suspects were tossed in the slammer
Drop the gat, Rocky, or you're a dead 'un!
as a result of the operation," he added.

Troops have recently stepped up raids on suspected Boko Haram hideouts, looking for explosives and arms.

Maiduguri, the home base of Boko Haram, has seen some of the worst violence blamed on the

cut-thoat

sect, which has focused its attacks on the mainly

Mohammedan

north.

Posted by: Fred || 05/15/2012 00:00 || Comments || Link || E-Mail|| [323 views] Top|| File under: Boko Haram
Arabia
At least 44 killed in offensive on Yemen militants
At least 44 people including 30 Islamist militants were killed overnight in Yemen, officials and residents said on Tuesday, as the government pressed ahead with a new U.S.-backed offensive against insurgents in the south.

The Islamist rebellion is of serious concern to the United States and to Yemen's much bigger neighbour Saudi Arabia, which both fear that instability could give al Qaeda's Yemen-based regional wing a bigger foothold near oil shipping routes through the Red Sea.

Residents and local officials said heavy fighting erupted late on Monday between the army and militants in an area called al-Jabalain in the south, as troops tried to advance on the militant-held city of Jaar.

The clashes continued until early on Tuesday, killing at least eight militants and one Yemeni soldier, they said, adding that the army had captured two Somali Islamist fighters.

Since the start of anti-government protests in early 2011, Islamist militants calling themselves Ansar al-Sharia (Partisans of Islamic Law) have expanded their influence in Yemen, seizing several towns and swathes of territory in the south.

Although the group is inspired by al Qaeda, the precise nature of their operational ties is unclear.

Posted by: tipper || 05/15/2012 16:07 || Comments || Link || E-Mail|| [336 views] Top|| File under:
Bulgarian ambassador to Yemen escapes kidnapping attempt
Our correspondent received news on Saturday that an armed group attempted to kidnap the Bulgarian ambassador to Yemen on Saturday evening in the capital, Sana'a. Eye witnesses said that a group of armed men which according to the authorities could be linked to al-Qaeda tried to abduct the diplomat, a trend which sadly has been plaguing Yemen for the past few months.

Ever since the departure from power of former President Ali Abdullah Saleh, al-Qaeda fighters have used a breaking down in the security apparatus to spread chaos and lawlessness through the provinces, kidnapping foreigners and diplomats to use as bargain chips for the release of their own militants from jail or for large sums of money.


What is now most disturbing is the fact that those militias are now acting in broad day light in vast populous areas, proving say security analysts that they have been emboldened by their previous successes.

The Bulgarian ambassador who was enjoying an evening out with his family was attacked in front of the Sana'a Trading Center, Sana'a biggest shopping mall. Despite the presence of security guards and many police officers in the vicinity, the armed still attempted the kidnapping proving of their new found boldness.

It is the third time in two weeks that alleged al-Qaeda militants are operating at the heart of the Yemeni capital.

Posted by: tipper || 05/15/2012 02:01 || Comments || Link || E-Mail|| [583 views] Top|| File under:
Qaida Suspects Blow Up Yemen Gas Pipeline
[An Nahar] Suspected al-Qaeda Islamic fascisti blew up a gas pipeline supplying Yemen's Balhaf export terminal in the Gulf of Aden, the second such attack in a month, a government official said on Monday.

"A gas pipeline was blown up near Mayfaa" in Shabwa province in southeast Yemen late on Sunday, the official said, speaking on condition of anonymity


... for fear of being murdered...


"Al-Qaeda blew up the pipeline in response to the raids that targeted it" over the past week, the official said.

Witnesses told Agence

La Belle France

Presse that flames were seen flaring into the sky from the site of the

kaboom

that took place around midnight, some 30 minutes after soldiers guarding the pipeline clashed with a group of

gunnies

.

The amount of damage to the pipeline was not immediately clear and it was not known to what extent supplies of gas, from a field in Marib province, were affected.

On Saturday, Yemeni forces launched a multi-pronged assault aimed at recapturing the southern city of Zinjibar, held by the jihadists for a year.

Earlier last week, air strikes by U.S. drones in eastern Yemen killed jihadist network leader Fahd al-Quso, wanted by Washington in connection with the 2000 bombing of the USS Cole in Aden harbor.

Quso's name figured on an FBI list of most wanted terrorists, along with a reward of up to $5 million for information leading to his arrest

Further air strikes were launched by U.S. drones against al-Qaeda targets on Saturday, in which according to a tribal chief and witnesses 12 Islamic fascisti were killed.

The 320-kilometer pipeline linking Marib province to Balhaf, in Yemen's mostly lawless south, has been repeatedly sabotaged by al-Qaeda.

On April 26, the pipeline was sabotaged shortly after it was repaired following a similar March attack.

Yemen began exporting liquefied natural gas from Balhaf in 2009. French group Total has an almost 40 percent interest in the liquefaction plant.

Posted by: Fred || 05/15/2012 00:00 || Comments || Link || E-Mail|| [319 views] Top|| File under: al-Qaeda in Arabia
Gunmen Throw Bomb At House of Yemen Minister
[Yemen Post] Gunmen on Saturday threw a bomb at the house of Yemen's Information Minister Ali Al-Amrani but no one at the house, sources at the minister's office said.

The minister was inside the house when the attack occurred, the sources said.

The

gunnies

were on two
cycle of violences when they detonated the bomb and

bravely ran away

late on Saturday, the sources said.

While fleeing, the

gunnies

open fired randomly in the area in an attempt to prevent anyone from exposing or hunting them and a civilian was injured, the sources added.

It is the second attack on Al-Amrani since he was appointed as the Information Minister. Earlier, he escaped an

liquidation

attempt before the Ministerial Council and he has facing media propaganda allegedly by the loyalists of the former regime.

Recently, key figures including ministers and others have been targeted within what experts said is an

liquidation

campaign to eliminate the foes of the former regime.

Posted by: Fred || 05/15/2012 00:00 || Comments || Link || E-Mail|| [324 views] Top|| File under: al-Qaeda in Arabia
Yemen Fights Extremism at Schools amid Ongoing War on Militancy
[Yemen Post] Yemen started few weeks ago a campaign to raise awareness among the students at the primary and high schools about extremism. Officials at the endowments and guidance ministry said the campaign is aimed at te students at the primary school.

The campaign, which also highlights moderation of Islam, started in the capital Sanaa and is designed to cover all schools in the country, the officials said.

A school head in Sanaa said the endowments ministry is sending Egyptian

holy man

s to educate the Yemeni students about moderation of Islam.

"Some

holy man

s have told the students that Islam prohibits the killing of innocents and attacking electricity, oil and other public facilities and properties," the head said. "Moreover,

holy man

s are delivering lectures focused on the effects of extremism and the acts of the Jihadist groups including Al-Qaeda".

The campaign coincided with the expanded war on Al-Qaeda

snuffies

in southern regions.

Earlier today, the armed forces continued the expanded operations, which started on Saturday, with the participation of the Air Force and the Navy.

The battles come within an effort to retake some towns, which were held by Al-Qaeda last year.

On Sunday, the army was reported to have advanced toward Zinjibar, the capital of Abyan
...a governorate of Yemen. The region was a base to the Aden-Abyan Islamic Army terrorist group until it dropped the name and joined al-Qaeda. Its capital is Zinjibar. In March 2011, al-Qaeda in the Arabian Peninsula declared the governate an Islamic Emirate after seizing control of the region. The New York Times fastidiously reported that those in control, while Islamic hard boyz, are not in fact al-Qaeda, but something else that looks, tastes, smells, and acts the same. Yemeni government forces launched an effort to re-establish control of the region when President-for-Life Saleh was tossed and the carnage continues...
, and that the

snuffies

have been almost defeated.

Many

snuffies

have been killed in recent weeks in Abyan and drone strikes have also contributed to the killing of senior terrorist leaders.

Posted by: Fred || 05/15/2012 00:00 || Comments || Link || E-Mail|| [311 views] Top|| File under: al-Qaeda in Arabia
Two Saudis killed in Marib
[Yemen Post] Yemen's Interior Ministry has revealed that two Saudis were killed in an air raid conducted against Al-Qaeda

faceless myrmidons

in Marib governate


...the site of what is believed to be the biblical kingdom of Sheba...


, affirming that al least ten

bad boyz were potted

.

The ministry said the two Saudis were centered in Al-Wadi district of Abyan
...a governorate of Yemen. The region was a base to the Aden-Abyan Islamic Army terrorist group until it dropped the name and joined al-Qaeda. Its capital is Zinjibar. In March 2011, al-Qaeda in the Arabian Peninsula declared the governate an Islamic Emirate after seizing control of the region. The New York Times fastidiously reported that those in control, while Islamic hard boyz, are not in fact al-Qaeda, but something else that looks, tastes, smells, and acts the same. Yemeni government forces launched an effort to re-establish control of the region when President-for-Life Saleh was tossed and the carnage continues...
, pointing out that the raid came simultaneously with a military campaign conducted by the army against stronghold of Al-Qaeda

faceless myrmidons

in some towns of Abyan.

Military sources said the army killed 16 Al

Qaeda gunnies

on Monday and that six soldiers were killed in

festivities

with

faceless myrmidons

in Abyan.

Meanwhile,


...back at the shattered spaceship, Fffflirgoll the Arcturan slithered stealthily toward the control room, where the humans had barricaded themselves...


a military official said one warplane on Monday missed its target in Jaar, accidentally shooting at civilians and wounding two children.

In retaliation for the raid, Al-Qaeda

faceless myrmidons

have blown up a gas pipeline the town of Azan of Shabwah governorate.

The military carries out a plan prepared by Yemeni and American experts, and Yemen's air and marine forces take part in the campaign.

President Abdurabu Mansour Hadi


...the second and possibly the last president of Yemen, successor to former President-for-Life Ali Abdullah Saleh...


approved an military plan that is under the control of senior military commanders including Minister of Defense Mohammad Nasser Ahmed.

Chief counterterrorism advisor to U.S. President Barack Obama
I don't sit around just talking to experts because this is a college seminar, we talk to these folks because they potentially have the best answers, so I know whose ass to kick...
, John Brennan, discussed with Yemeni officials including President Abdurabu Mansour Hadi mutual relationships and cooperation's between the Yemeni and US militaries, in particular counter-terrorism.

Media sources said the United States sent nearly 45 counter-terror trainers to Yemen this week in an effort to strengthen the Yemeni government's ability to fight al-Qaeda.

Al-Qaeda's affiliate in Yemen was able to exploit the chaos and tool control on some towns, primarily in the south.


Posted by: Fred || 05/15/2012 00:00 || Comments || Link || E-Mail|| [349 views] Top|| File under: al-Qaeda in Arabia
Caucasus/Russia/Central Asia
Russian forces kill seven terrorists in Dagestan
Seven terrorists militants were killed recently in Dagestan, Russia's National Anti-Terror Committee (NAC) said Monday.

Interfax quoted the NAC as saying, "A police operation against militants started in a forest in the Kizlyar district on May 10."

Among the seven killed, one was a police-officer-turned terrorist militant who assisted his fellows traveling freely in the region, and another one bombed a railroad track in the Tarumovsky district of Dagestan last year.

The terrorists militants murdered several local people in recent years who openly criticized illegal armed groups in the region. During the operation, machine guns, submachine guns and pistols were seized.
Posted by: ryuge || 05/15/2012 00:00 || Comments || Link || E-Mail|| [345 views] Top|| File under:
China-Japan-Koreas
NKor GPS jamming threatening passenger planes
The instrument panel on a Jin Air passenger jet that took off from Chitose Airport in Japan's Hokkaido Prefecture on April 29 began to malfunction as the aircraft was landing at Incheon International Airport. The ground proximity warning came on even though the aircraft had not reached the landing strip.

The pilot immediately switched off the GPS and swerved the aircraft in another direction. It managed to land after circling the airport, but the malfunction could have led to a major accident. Three similar incidents occurred at Gimpo and Incheon airports since April 28, all of them due to North Korean GPS jamming signals.

According to the government, 667 aircraft were affected by North Korean GPS jamming signals since April 28. They include 618 Korean passenger planes, 48 foreign passenger planes, including 17 U.S., 10 Japanese and six Chinese, and one U.S. military aircraft.

Ships have also been affected. In some cases, small South Korean fishing boats near the Northern Limit Line in the West Sea, the de facto maritime border, almost drifted into North Korean waters when their GPS malfunctioned.


Paging Lemony Snicket to the white courtesy phone
Posted by: Anguper Hupomosing9418 || 05/15/2012 00:00 || Comments || Link || E-Mail|| [329 views] Top|| File under:
India-Pakistan
Religious scholar, driver shot dead in Bahadurabad
[Dawn]
A well-known religious scholar was

bumped off

in what police described as a sectarian attack in the Bahadurabad area on Sunday.

The police said Maulana Aslam Sheikhupuri with his two guards -- Wazeer Ali and Najamuddin -- and driver Muhammad Safrain was on his way to Al-Koran Courses Centre in Bahadurabad in a car (AFU-655) to deliver a fortnightly lecture there.

When the car reached near Rangoonwala Hall within the remit of the New Town

cop shoppe

, three men riding a

cycle of violence

intercepted the vehicle and sprayed it with a volley of bullets.

Gulshan division SP Salam Sheikh told Dawn that none of the

holy man

's guards could return fire.

Quoting the statement of one of the two guards, who also sustained bullet wounds in the attack, the SP said one of the assailants got off the two-wheeler and went over to the other side of the car and fired several shots at it.

All the four occupants of the car, including Maulana Sheikhupuri, who was sitting in the back seat of the car with a guard, sustained bullet wounds, the area SP said, adding that the assailants rode away on their
cycle of violence.

The police said the

maimed

were rushed to the Jinnah Postgraduate Medical Centre, where the Maulana was pronounced dead on arrival and shortly after driver Safrain also died.

However,


there's more than one way to stuff a chicken...


JPMC medico-legal officer Dr Kaleem Sheikh said Maulana Sheikhupuri and his driver were brought dead to the hospital.

The police collected several spent bullet casings of 9mm pistols from the crime-scene.

SP Sheikh said it appeared to be an incident of sectarian killing. However,


there's more than one way to stuff a chicken...




Sherlocks

were looking at it from every angle.

Hearing the news of the killing, a large number of students, associates and friend of the slain

holy man

reached the JPMC.

The police said for the last four years the

holy man

used to visit Al-Koran Courses Centre in Bahadurabad on second Sunday of every month to deliver a lecture. Owners of the centre provided him a pick-and-drop facility in their car.

Maulana Sheikhupuri, 54, belonged to the Deoband school of thought and held the title of shaikhul hadees. He was the prayer leader of Masjid-o-Madressah Tawabeen in Gulshan-e-Maymar.

He had completed his religious education from Jamia Binoria, SITE. He was a Hafiz-e-Koran and had memorised the holy book in just 11 months, his associates said. He authored hundreds of books on religious topics.

He had been handicapped in the legs for the last three years after a stroke.

Following the medico-legal formalities at the JPMC, the body of the

holy man

was shifted to Gulshan-e-Maymar. Enraged youths accompanying the coffin

had gun sex

.

Later, Maulana Taqi Usmani led his funeral prayer, which was held in the Madressah Tawaban.

Till late in the night, no FIR of the killing was lodged at the New Town

cop shoppe

.

Posted by: Fred || 05/15/2012 00:00 || Comments || Link || E-Mail|| [324 views] Top|| File under:
Student activist shot dead on PU campus
[Dawn] A Punjab University Islami Jamait Tulaba office-bearer and law student was

rubbed out

and another student injured outside Hostel No 16 of the varsity's New Campus on Sunday.

Police said the suspects who shot Awais Aqeel, who was central area nazim


...small time big shot, the chief elected official of a local government in Pakistan, such as a district, tehsil, union council, or village council...


of IJT, were former students of the varsity and ex-members of the IJT. Apparently, an internal rift led to the killing, they added.

The indiscriminate firing, which put a question mark on security arrangements made by the varsity administration, triggered panic among students and shopkeepers who saved their lives by taking cover or running away from the scene.

The victim had been taken into custody along with others by Multan police after a clash broke out between PSF and IJT chapters of Bahauddin Zakaria University, Multan, over a week ago.

Quoting witnesses, DIG (Operation) Rai Muhammad Tahir told Dawn that Awais, who was an LLB student at varsity's Law College, was sitting at the canteen adjacent to Hostel No 16 when eight assailants riding bikes opened fire on him. The suspects


expeditiously departed at a goodly pace

immediately after shooting Aqeel.

He said Awais, a resident of Sumbrial, Sialkot, and his friend Ejaz Butt, who is a student of Hailey College and was also injured, were transported to the Jinnah Hospital where the former succumbed to his wounds.

A police investigator said some witnesses identified two of the assailants as Ibrar Watto and Imran Tarar who were likely to be nominated in the FIR.

He said Ibrar and Imran were also former students of PU and remained office-bearers of PU's IJT chapter. Ibrar was also wanted in some other cases.

Posted by: Fred || 05/15/2012 00:00 || Comments || Link || E-Mail|| [310 views] Top|| File under: Jamaat-e-Islami
Pro-govt cleric shot dead in Lakki Marwat
[Dawn] A pro-government religious scholar and head of Marwat Qaumi Jirga, Maulana Syed Mohammad Mohsin Shah, was

rubbed out

by unidentified persons in his seminary at Darra Pezu Town on Saturday night, police said.

They said that Maulana Mohsin Shah was asleep in his seminary Jamia Halimia when unidentified persons killed him. He was the administrator of the seminary. He was highly respected in religious and political circles of the district.

Mufti Abdul Ghani, the son of

the dear departed

, lodged FIR with Shaheed Haibat Ali Khan

cop shoppe

against killing of his father. He told police that he found his father dead when he went to the seminary from home at 4:30am. He said that his father was killed with a firearm and he had bullet wounds on his body.

Police shifted the body of the assassinated

holy man

to a nearby hospital for postmortem. The body was later handed over to his relatives for burial after fulfilling medico-legal formalities.

The news of his killing spread like a jungle fire in the entire region. Common people, elders of the area and prominent religious scholars rushed to Jamia Halimia after getting information about the

liquidation

of Maulana Mohsin Shah.



The dear departed

was a close aide of JUI-F chief Maulana Fazalur Rehman and a prominent religious scholar. He assumed the responsibilities of heading Marwat Qaumi Jirga at a time when

bully boyz

posed threat to the writ of government in the district.

He united

politicians

, tribal elders and religious scholars on a single platform to eradicate militancy and restore peace in the district with the support of law enforcement agencies.

His funeral prayers were offered in Darra Pezu. JUI-F provincial chief Maulana Amanullah Khan, MNA Maulana Attaur Rehman, Maulana Gul Naseeb, former MPAs Maulana Lutfur Rehman and Qari Gul Azeem, members of Marwat Qaumi
Jirga,

politicians

and religious scholars attended his funeral prayers.

MPA Yasmeen Zia and ANP district president Advocate Sadruddin strongly condemned the killing of Maulana Mohsin Shah. They demanded of the government to arrest of his killers.

Talking to this scribe by telephone from

Beautiful Downtown Peshawar

, they said that services of

the dear departed

for restoration of peace in the district were unforgettable. "He headed the peace jirga and helped government to bring normality to the district," they
added.
Posted by: Fred || 05/15/2012 00:00 || Comments || Link || E-Mail|| [308 views] Top|| File under: TTP
Car bomb kills two paramilitary personnel in Quetta: police
Two soldiers were killed and several other

maimed

when a

car boom

targeted a paramilitary convoy in the troubled southwestern city of Quetta on Monday, police said.

The car was packed with explosives and parked on the main airport road. It went off as vehicles of the paramilitary Frontier Corps (FC) passed by, senior police officer Malik Arshad told AFP.

"The blast destroyed two military vehicles and killed two soldiers, and

maimed

around 10 others, mostly civilians," he said.

The

kaboom

happened near Almo Chowk, located on the city's main airport road, which is among Quetta's 'Red-zone' areas.

Police and security forces are frequently attacked in the insurgency-hit Balochistan



...the Pak province bordering Kandahar and Uruzgun provinces in Afghanistan and Sistan Baluchistan in Iran. Its native Baloch propulation is being displaced by Pashtuns and Punjabis and they aren't happy about it...


province.

Posted by: Fred || 05/15/2012 00:00 || Comments || Link || E-Mail|| [302 views] Top|| File under: Baloch Liberation Army
Hakimullah Mehsud's close associate arrested in Peshawar
[Dawn] A close associate of Hakimullah Mehsud, chief of banned Tehrik-e-Taliban Pakistain (TTP) and six others have been incarcerated
You have the right to remain silent...
from

Beautiful Downtown Peshawar

, DawnNews reported on Monday.


Hurrah! Did any of them have cell phones or laptops? Oh, wait -- it was the Pakistanis who arrested him? What odds, then, it was protective custody rather than for crimes to be determined?

Mehsud's close associate, "Hakeem," has been incarcerated
You have the right to remain silent...
along with six other Islamic fascisti from Peshawar's Hayatabad phase VI and have been shifted to Qazi's guesthouse an undisclosed location, sources told.

Four tossed in the calaboose
... anything you say can and will be used against you, whether you say it or not...
commanders of the banned outfit, including Hakeem were on the wanted list and their real names have not been disclosed yet, DawnNews learnt.

Hakeem was sub-commander of TTP Peshawar region.

Hakeem, along with his associates, was involved in kidnapping of high profile personalities; Hakeem's gang was involved in the abduction of Professor Ajmal, Afghan counsel general Khalid Farahi and Iranian commercial attaché Hashim Atharzade.

Meanwhile,


...back at the sandwich shop, Caroline was experimenting with ingredients of increasing volatility...


in a similar raid in Abbottabad


... A pleasant city located only 30 convenient miles from Islamabad. The city is noted for its nice weather and good schools. It is the site of Pakistain's military academy, which was within comfortable walking distance of the residence of the late Osama bin Laden....


, Police has incarcerated
You have the right to remain silent...
and registered cases of kidnapping for ransom against three members of the TTP.

Posted by: Fred || 05/15/2012 00:00 || Comments || Link || E-Mail|| [313 views] Top|| File under: TTP
Iraq
Iraq Bombings Kill Six
[An Nahar] Six people were killed in attacks in central and northern Iraq on Monday, including five who died in a spate of bombings in the former

Death Eater

bastion of Fallujah,
... the City of Mosques, which might have somthing to do with why it's not called Center of Prosperity or a really nice place to raise your kids...
officials said.

In Fallujah, just west of Storied Baghdad


...located along the Tigris River, founded in the 8th century, home of the Abbasid Caliphate...


, three

kaboom

s in close succession killed five people and

maimed

18 others.

An initial

car boom

detonated in the center of the city, killing five people and wounding eight, Anbar provincial police

front man

First Lieutenant Ali al-Amiri and Doctor Omar Dalli from Fallujah hospital said.

Two more attacks -- a

cycle of violence

bomb and a

roadside kaboom

-- in the east and west of the city respectively

maimed

10 more people, including two traffic

coppers

, the officials said.

Explosives experts defused one more

car boom

and two

roadside kaboom

s.

Fallujah is in western Sunni Arab Anbar province. It was one of several towns along the Euphrates valley that became al-Qaeda strongholds after the 2003 U.S.-led invasion that ousted Saddam Hussein.

However,


there's more than one way to stuff a chicken...


from 2006, local Sunni tribes sided with the U.S. military and unrest dwindled in Anbar as rebel fighters were ejected from the region.

Another attack on Monday in the disputed northern city of Kirkuk left intelligence service First Lieutenant Abbas Fatih Ahmed dead when a magnetic "sticky bomb" attached to his car detonated shortly after he left his house, deputy provincial police chief Major General Torhan Abdulrahman said.

Posted by: Fred || 05/15/2012 00:00 || Comments || Link || E-Mail|| [333 views] Top|| File under: al-Qaeda in Iraq
Israel-Palestine-Jordan
Nakhba Day Nonsense
Palestinians mark 'Nakba Day'.

Paleostinians, supporters in Arab countries to mark 'catastrophe' of Israel's inception with rallies, marches. PA declares general strike; IDF on high alert

Paleostinians in the West Bank and

Gazoo

Strip, as well as pro-Paleostinian supporters in other Arab nations, will mark "Nakba Day" Tuesday, marking the "catastrophe" of the inception of the State of Israel.
 
The Paleostinian Authority has declared a general strike, as did the Higher Arab Monitoring Committee, which declared a strike in Israel's Arab sector.

Mass rallies and marches are planned across the Paleostinian Authority and in Arab cities in Israel.  

The IDF has declared high alert across all borders, and has bolstered its deployment in West Bank cities and along the

Gazoo

border, ahead of possible

festivities

.
 
Dozens of Paleostinians clashed with IDF soldiers at the Qalandiya checkpoint in the West Bank. The rioters stoned the troops, who employed crowd-control measures in return. No injuries were reported.
Dozens of Paleostinians rioted and torched tires at a checkpoint near the Cave of the Patriarch, as well. IDF troops used crowd-control measures there as well.
 
The PA held its main rally in the Yasser Arafat Square in Ramallah, where thousands of Paleostinians gathered at noon.
 
The rally will be preceded by a march starting at the former PA chairman's tomb, near the Mukataa. At 12pm, a 64-second siren will sound across Ramallah to mark the beginning of the official ceremony.
 
A similar march will be held in the

Gazoo

Strip, with members of all Paleostinian factions in attendance. The procession will commence at the center of

Gazoo

City and continue towards the local UN headquarters.
 
In order to avoid

festivities

, the factions agreed in advance that only the official Paleostinian flag will be waived during the march -- and none of the individual factions' flags.
 
Ahead of "Nakba Day," the PLO's research center released its annual census of Paleostinians worldwide. The center found that in 2011, Paleostinians worldwide numbered 11.2 million, with 4.2 million living in the West Bank and

Gazoo

Strip and 1.37 million living within the Green Line.
 
Some five million Paleostinians live across the Arab world and 630,000 live in various European countries and the United States. Nevertheless, over 50% of Paleostinians live outside the West Bank,

Gazoo

and Israel.
 
High Arab Monitoring Committee Chairman Mohammad Zeidan urged the Arab public to avoid

festivities

with Israeli security forces.
 
"I hope today will be uneventful. I ask the Arab people to respect the strike, the Nakba and the security prisoners. I also urge the (Israeli) police to stay away from the rallies. The situation is sensitive and we don't want to see any

festivities

."
 
In Jordan, the

Moslem Brüderbund

is also planning a Nakba Day march. A similar event is planned in Cairo's Tahrir Square.


Clashes at TAU's 'Nakba Day' rally

Some 200 right wing protestors faced off with 400 leftist protestors who sought to hold a Paleostinian 'Nakba Day' ceremony -- commemorating the "disaster" of the foundation of the State of Israel -- at Tel Aviv University, Monday.
 
Three protestors were locked away
I ain't sayin' nuttin' widdout me mout'piece!
after the confrontations. The right wing protestors called out at the organizer of the event, who was locked away
I ain't sayin' nuttin' widdout me mout'piece!
: "Traitor!"

Posted by: trailing wife || 05/15/2012 08:08 || Comments || Link || E-Mail|| [318 views] Top|| File under:
Nakhba Day, the Palestinian Perspective
BETHLEHEM (Ma'an) -- 1328: Paleostinian demonstrators broke through Israel's separation wall in Ramallah-district village Bilin this morning, witnesses say.

1311: Hundreds gather at Israel's Ofer jail, near Ramallah, where forces fire tear gas at the protest, Popular Committee says. Israeli army says using riot dispersal means against stone-throwers..

1254: Thousands take part in a cross-factional march from central

Gazoo

City towards the UN headquarters, while raising only Paleostinian national flags, a Ma'an correspondent says.

1217: Hundreds rally in Ramallah's Clock Square as sirens sound to commemorate Nakba,

news hound

s say. Photographer: Trevor Lewis.

1130:

Hamas, always the voice of sweet reason,

releases a statement marking the Nakba anniversary which says "countries which contributed to the Nakba of Paleostine, namely

Britannia

, must do penance for their sin by stopping Israeli aggressiveness."

1126: Lebanese security officials urged Paleostinians to restrict Nakba Day events inside refugee camps and not hold mass rallies,

Leb

newspaper The Daily Star reports.

1100: Israeli police

front man

Mickey Rosenfeld says four people were locked away
Drop the rosco and step away witcher hands up!
in East Jerusalem neighborhood Issawiya after throwing stones at Israeli forces.

1035: The Popular Struggle Coordination Committee says three protesters, including activist leader Naji Tamimi, were locked away
Drop the rosco and step away witcher hands up!
while trying to cross the Nilin Checkpoint in the central West Bank. Israeli army says looking into it.

0920: Commemorations of the 64th anniversary of the Nakba, or catastrophe, of Paleostinian expulsion in 1948 began in the late hours on Monday, as youth marched through Hebron carrying "torches of return."

President the ineffectual Mahmoud Abbas


... a graduate of the prestigious unaccredited Patrice Lumumba University in Moscow with a doctorate in Holocaust Denial...


said in a speech marking the anniversary "We will remain on our land .. like our olive trees."

Follow this live report for a minute-by-minute account of events as they unfold.
Posted by: trailing wife || 05/15/2012 08:08 || Comments || Link || E-Mail|| [312 views] Top|| File under:
Palestinian prisoners agree to end hunger strike
Hundreds of Palestinian prisoners agreed Monday to end a weekslong hunger strike after winning concessions from Israel to improve their conditions, the two sides announced. The deal ended a strike in which prisoners had gone without food for up to 77 days, leaving several prisoners in life-threatening condition. It was the longest strike ever staged by Palestinians in Israeli custody.

The Palestinian minister for Prisoner Affairs, Issa Qaraqe, said that Palestinian prisoner leaders signed the deal on Monday afternoon at an Israeli prison in Ashkelon. Israel's Shin Bet security agency and Palestinian militant groups confirmed the deal, which was brokered by Egyptian mediators.

Two men launched the strike on Feb. 27, and were joined by hundreds of others on April 17. Among their demands: permission to receive family visits from the Hamas-controlled Gaza Strip, an end to solitary confinement and a halt to an Israeli policy of "administrative detention," under which suspected militants are held for months, and sometimes years, without being charged. Israel has defended the policy as a necessary security measure.

According to a Palestinian negotiator, Israel agreed to allow prisoners from both the West Bank and Gaza to receive family visits. The visits from Gaza were halted in 2006 after Hamas-linked militants in Gaza captured an Israeli soldier. After the soldier was released in a prisoner swap last October, the Palestinians said the ban should be lifted.


Why -- so you can go snatch another Israeli soldier?

He said Israel also agreed to halt its punitive policy of placing prisoners in solitary confinement, would allow prisoners to make phone calls to relatives and permit prisoners to pursue academic studies.

The Shin Bet said in return, the prisoners pledged "to absolutely stop terror activity from inside Israeli jails." It also said militant group's commanders outside the jails made a commitment "to prevent terror activity." It did not elaborate.

Israel said some 1,600 prisoners, or more than a third of the 4,500 Palestinians held by Israel, joined the hunger strike. Palestinians said the number was closer to 2,500.


Think of the money saved on food...

The fate of the prisoners is an emotional issue in Palestinian society, where nearly everyone has a neighbor or relative who has deservedly spent time in an Israeli jail.

For families of the prisoners, any deal that did not win their freedom fell short.

"Will they release Bilal? Is it over?" asked Missadeh Diab, the elderly mother of Bilal Diab, one of the prisoners who refused food for 77 days. "May God give your demands and freedom."
Posted by: Steve White || 05/15/2012 00:00 || Comments || Link || E-Mail|| [332 views] Top|| File under:
Southeast Asia
Man arrested in grenade attack in southern Thailand
Police have arrested a man suspected of being involved in a grenade attack that wounded seven people in Narathiwat province on Sunday night. The arrest came on the same day that a group of 16 military rangers were wounded in a bomb attack and an ensuing gun battle with suspected terrorists militants in Pattani province.

In Narathiwat, police yesterday arrested a suspect, identified as Hadafi Sedommad, who is being questioned for his alleged involvement in the grenade attack that wounded a police officer, a defense volunteer and five civilians.
The grenade went off near the landmark clock tower on Wijit Chaiboon Road while police were searching vehicles for explosives and banned items at a checkpoint as part of the security team for the annual Red Cross fair. The blast caused panic as hundreds of people tried to flee the area.

Witnesses said they recognised the suspect's face. Police examined security camera footage and concluded the grenade had been hurled over a wall from a Pakistani mosque opposite the checkpoint.Elsewhere, Pol Lt Col Waehasan Len, 28, of Thung Yang Daeng police station, was badly injured in a gun attack by suspected terrorists militants shortly after midnight yesterday. The officer was shot in the head and body and in the intensive care unit.
Posted by: ryuge || 05/15/2012 00:00 || Comments || Link || E-Mail|| [304 views] Top|| File under: Thai Insurgency
Syria-Lebanon-Iran
Syrian attack kills 21; rebels hold UN monitors
At least 21 people were killed on Tuesday in an attack in northern Syria, activists said, and members of a team of UN monitors caught in the battle said they were left in rebel hands.

Reuters asked one of the four monitors by phone if they were being held prisoner. He did not reply. Another said: "We are safe with the (rebel) Free Army."

A spokesman for the rebel military council said the rebels were working on a safe exit for them.

"They are now with the Free Army which is protecting them. If they leave, the regime will terminate them because they have witnessed one of its crimes and it does not want them to tell the truth," he told Reuters.
Posted by: tipper || 05/15/2012 16:00 || Comments || Link || E-Mail|| [330 views] Top|| File under:
6 Dead, 70 Hurt as Clashes Spread in Tripoli
[An Nahar] Sectarian violence linked to the unrest in Syria claimed another six lives in the northern port city of Tripoli


...a confusing city, one end of thich is located in Lebanon and the other end of which is the capital of Libya. Its chief distinction is being mentioned in the Marine Hymn...


on Monday as

festivities

spread beyond the rival districts of Bab al-Tabbaneh and Jabal Mohsen and Islamist protesters reclosed the roads around al-Nour Square after their Salafist comrade Shadi al-Mawlawi remained

in jug

.

Clashes erupted in the afternoon in the areas of al-Mallouleh, Jabal Mohsen, al-Riva and al-Baqqar, leaving two people dead -- Bahaa Mohammed Daoud and Riad Ali Maarouf, state-run National News Agency reported.

Meanwhile,


...back at the the conspirators' cleverly concealed hideout the long-awaited message arrived. They quickly got to work with their decoder rings...


OTV said

festivities

killed citizens Mahmoud Maarouf and Khodr al-Jalakh.

For its part, LBC television said at least 70 people were

maimed

on Monday.

NNA earlier said Haidar al-Rashed was killed by gunfire as he was standing on the balcony of his house in the area of Wadi al-Nahle-al-Baddawi during the fighting overnight.

Later in the day, Ramzi Taan Bakir was killed in Jabal Mohsen.

Clashes intensified at around 3:00 p.m. as several RPGs fell on al-Mankoubin district and flames and smoke could be seen rising from a building on the area's outskirts.

The ongoing violence has brought

Leb

's second largest city to a standstill socially and economically, with piles of garbage visible across its neighborhoods after

festivities

forced the suspension of waste collection.

NNA reported that several

gunnies

were seen on scooters on Azmi Street, which is outside the

festivities

area.

Meanwhile,


...back at the sandwich shop, Caroline was experimenting with ingredients of increasing volatility...


Islamist protesters reclosed the roads leading to al-Nour Square to protest the continued detention of their comrade Shadi al-Mawlawi, whose arrest on Saturday by General Security agents had sparked the unrest.

LBC reported that Internal Security Forces troops were preventing vehicles from heading to al-Nour Square, as Islamists formed disciplinary committees to maintain the sit-in's "peaceful nature."

Mawlawi's brother, Nizar, told LBC that the protesters "were surprised by the judiciary's ploy against Shadi," vowing that they will maintain their sit-in until the release of Shadi.

Fighting had erupted on Saturday night between the rival neighborhoods of mainly Sunni Bab al-Tabbaneh and majority Alawite Jabal Mohsen.

Clashes witnessed the first use of mortar shells on Monday, after rival

gunnies

used machineguns, rocket-propelled grenades (RPGs) and Energa rifle-launched anti-tank grenades.

The Lebanese army has sent reinforcements to the city and warned that it would not tolerate any attempt to shake Tripoli's security and stability.

The gunbattles erupted over the General Security Department's arrest of Mawlawi by luring him to an office of Finance Minister Mohammed Safadi's welfare association under the pretext that he would receive health care.

Mawlawi was seized for allegedly contacting a terrorist organization. Media reports said that the suspect is an avid supporter of the Syrian revolution against
Hereditary President-for-Life Bashir Pencilneck al-Assad


The Scourge of Hama...


's regime.

Premier
Najib Miqati told As Safir daily that some parties are trying to picture the army as being against the Islamist forces in the city. "But the reality is different and the proof is that it didn't interfere to end the sit-it on Saturday."

He was referring to the protest held by Mawlawi's supporters at al-Nour Square on Saturday. The sit-in was followed by the deadly

festivities

between the two neighborhoods.

"When the

festivities

spread ... the army had to interfere to control security in the city," Miqati said.

Interior Minister Marwan Charbel also said that security agencies have the names of the

gunnies

involved in the

festivities

and the judiciary will take action.

Tripoli Mufti Sheikh Malek al-Shaar told Future News that the only solution to remove arms from the streets lies in taking a firm political decision. He blamed the deadly

festivities

however on a fifth column that he said is capable of smuggling weapons to the city anytime it wants.

"There won't be any security without justice," he said in other remarks to al-Liwaa daily. "Security would return to the city when its residents feel that justice has returned."

Al-Shaar said the

festivities

were partly to be blamed on the lack of development projects in Tripoli, adding the residents believe that they don't have equal opportunities.

The mufti also told Voice of

Leb

radio (93.3) that the sit-in at Abdul Hamid Karami Square might not end because the protestors believe that holding a demonstration is a democratic right.

Posted by: Fred || 05/15/2012 00:00 || Comments || Link || E-Mail|| [468 views] Top|| File under: Govt of Syria
37 Dead, Including 23 Troops as Syrian Army Shells Rebel Bastion
[An Nahar] At least 37 people were killed in violence across Syria on Monday, among them 23 soldiers who died in fierce

festivities

between regime forces and rebels in the central city of Rastan, activists said.

The

Britannia

-based Syrian Observatory for Human Rights said reports indicated that three troop carriers were destroyed in the

festivities

that began at dawn on the outskirts of the rebel-held city in Homs province, which U.N. observers had toured last month.

A lieutenant who had defected was also killed in the

festivities

, and random regime gunfire reportedly left two civilians dead in the city of Homs itself.

For its part, the Local Coordination Committees, the main activist group spurring protests on the ground, said security forces killed 11 civilians and three rebels.

It said nine people were killed in the central province of Homs, three in the eastern province of Deir Ezzor, one in the central province of Hama and one in Damascus
...The City of Jasmin is the oldest continuously-inhabited city in the world. It has not always been inhabited by the same set of fascisti...
' suburbs.

Regime forces launched an offensive on Rastan at the weekend but met with sharp resistance from rebels seeking the ouster of the regime of Hereditary President-for-Life Bashir Pencilneck al-Assad


One of the last of the old-fashioned hereditary iron-fisted fascist dictators...


The Observatory said a child was killed and dozens

maimed

in shelling of the city by Syrian troops on Sunday. The bombardment by regime forces resumed following Monday's deadly

festivities

, it added.

"The regime forces in the course of two hours fired 300 rockets at Rastan before launching their assault," Sami Kurdi, the FSA

front man

for Homs province, told Agence

La Belle France

Presse from Rastan.

"The army tried to advance on the city at dawn but it met fierce resistance from FSA soldiers massed there," he added.

"The deserters like the residents of Rastan were on the alert, ready to do anything to prevent the regular troops from entering the town," because "people know what happens when the army enters a town that has revolted," Kurdi said.

Activists and NGOs have accused regime troops of repeatedly committing abuses in pro-rebel areas like Homs and Idlib.

The Observatory reported deadly violence elsewhere on Monday, with three civilians killed by regime forces' gunfire in southern Daraa province, including a child and a Paleostinian refugee.

And in Quraya in the eastern province of Deir Ezzor, a 15-year-old boy was killed by machinegun fire as regime forces raided the town, the Observatory said, bringing to at least 30 the number of people reportedly killed.

The watchdog added that 15 residents of the city were tossed in the slammer
Book 'im, Mahmoud!
In the capital Damascus, regime forces raided the neighborhood of Qaboon, while snipers were stationed on the roofs of some buildings.

The watchdog said 45 people -- 25 civilians, 15 soldiers and five rebels -- were killed in a surge of violence in various flashpoints on Sunday, despite a ceasefire brokered by U.N.-Arab League


...an organization of Arabic-speaking states with 22 member countries and four observers. The League tries to achieve Arab consensus on issues, which usually leaves them doing nothing but a bit of grimacing and mustache cursing...


peace envoy Kofi Annan

...Ghanaian diplomat who served as the seventh and so far the worst Secretary-General of the UN. Annan and the UN were the co-recipients of the 2001 Nobel Peace Prize for something or other that probably sounded good at the time. In December 2004, reports surfaced that Kofi's son Kojo received payments from the Swiss company Cotecna, which had won a lucrative contract under the UN Oil-for-Food Program. Kofi Annan called for an investigation to look into the allegations, which stirred up the expected cesspool but couldn't seem to come up with enough evidence to indict Kofi himself, or even Kojo...
that was supposed to take effect on April 12.

Among the dead were a Shiite imam, Sheikh Abbas al-Laham, who leads the prayers in the Ruqayya mosque in Damascus, a revered place of pilgrimage for many religious Iranians. The

holy man

was assassinated by unidentified

gunnies

in Damascus, the Observatory said.

Posted by: Fred || 05/15/2012 00:00 || Comments || Link || E-Mail|| [1023 views] Top|| File under: Govt of Syria
Who's in the News
45
[untagged]
4
al-Qaeda in Arabia
3
Govt of Syria
2
TTP
2
al-Shabaab
2
Commies
2
Govt of Iran
2
Govt of Pakistan
1
Taliban
1
Thai Insurgency
1
al-Qaeda
1
Govt of Sudan
1
al-Qaeda in Iraq
1
Hizb-ut-Tahrir
1
Jamaat-e-Islami
1
Jamaat-e-Ulema Islami
1
Lashkar-e-Islami
1
Pirates
1
Arab Spring
1
Baloch Liberation Army
1
Boko Haram
Bookmark
E-Mail Me
The Classics
The O Club
Rantburg Store
The Bloids
The Never-ending Story
Thugburg
Gulf War I
The Way We Were
Bio
Merry-Go-Blog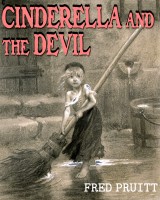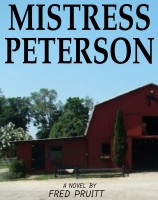 On Sale now!


A multi-volume chronology and reference guide set detailing three years of the Mexican Drug War between 2010 and 2012.

Rantburg.com and borderlandbeat.com correspondent and author Chris Covert presents his first non-fiction work detailing the drug and gang related violence in Mexico.

Chris gives us Mexican press dispatches of drug and gang war violence over three years, presented in a multi volume set intended to chronicle the death, violence and mayhem which has dominated Mexico for six years.
Click here for more information


Meet the Mods
In no particular order...


Steve White
Seafarious
Pappy
lotp
Scooter McGruder
john frum
tu3031
badanov
sherry
ryuge
GolfBravoUSMC
Bright Pebbles
trailing wife
Gloria
Fred
Besoeker
Glenmore
Frank G
3dc
Skidmark
Alaska Paul



Better than the average link...



Rantburg was assembled from recycled algorithms in the United States of America. No trees were destroyed in the production of this weblog. We did hurt some, though. Sorry.
3.235.11.178