Afghanistan
Afghan Officials: Civilians Killed in U.S.-Led Airstrike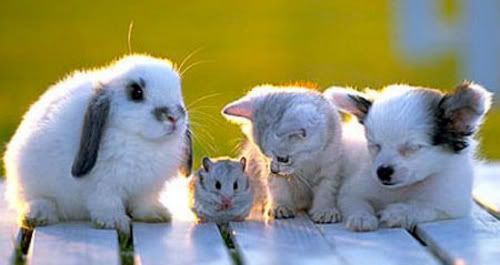 KABUL — Bombing runs by U.S.-led coalition jets killed dozens of civilians taking shelter from a fierce ground battle between Taliban militants and Afghan and international forces, two Afghan officials said Tuesday. The U.S. confirmed fighting Monday in western Afghanistan and said reports of civilian deaths were under investigation.

One Afghan official said angry and mournful villagers transported an estimated 30 bodies to a provincial capital to show officials. Other officials estimated the civilian toll to be between 70 and 100.

Civilian deaths have caused increasing friction between the Afghan government and the U.S., and President Hamid Karzai has long pleaded with U.S. officials to reduce the number of civilian casualties in their operations. Karzai meets with President Barack Obama in Washington on Wednesday.

Taliban fighters massed in Farah province in western Afghanistan on Monday, and fighting broke out soon after, said Belqis Roshan, a member of Farah's provincial council.

Villagers told Afghan officials that they put children, women, and elderly men in several housing compounds away from the fighting to keep them safe. But the villagers said fighter aircraft later targeted those compounds in the village of Gerani, killing a majority of those inside, Roshan and other officials said.

Abdul Basir Khan, a member of Farah's provincial council, said villagers brought bodies, including women and children, to Farah city to show the province's governor. Khan said it was difficult to count the bodies because they had had been badly mutilated, but he estimated that villagers brought around 30.

Estimates of the total number of dead varied widely, and no officials were able to travel to Bala Baluk on Tuesday because the region is so dangerous. Afghan officials, citing villager accounts, were told that the death toll ranged between 70 and well over 100. Roshan said she told villagers to take photos and video of the destruction and bodies.

The top U.S. spokesman in Afghanistan, Col. Greg Julian, confirmed U.S. coalition forces participated in the battle. Julian said several wounded Afghans sought medical treatment at a military base in Farah, but officials were still investigating the reports of civilian deaths.

The issue of civilian deaths is complicated. Journalists and human rights workers can rarely visit remote battle sites to verify claims of civilian casualties. U.S. officials say Taliban militants sometimes force villagers to falsely claims that civilians have died to support its information warfare campaign.

But the villagers' claims on Tuesday were bolstered by wounded villagers who traveled to Farah's hospital for care, some of whom told stories of multiple family members being killed. And the several truckloads of bodies taken to Farah city added more weight to the villagers' claims.

Mohammad Nieem Qadderdan, the former top official in the district of Bala Baluk, said he saw dozens of bodies when he visited the village of Gerani.

"These houses that were full of children and women and elders were bombed by planes. It is very difficult to say how many were killed because nobody can count the number, it is too early," Qadderdan, who no longer holds a government position, told The Associated Press by telephone. "People are digging through rubble with shovels and hands."

Farah's provincial police chief said 25 Taliban fighters and three Afghan policemen died in the fighting.

"Afghan and foreign forces conducted an operation between 1 p.m. and 8 p.m. (Monday). They have killed more than 25 Taliban. Most of the dead bodies are there," Abdul Ghafar said. He could not confirm reports of civilian casualties.

Qadderdan said there "are more than 100 civilians dead" and about 10 houses were destroyed. He said the wounded Afghans had been severely burned. Qadderdan's numbers were not immediately confirmed by any other official.

Qadderdan said the civilian casualties were "worse than Azizabad," a reference to an August 2008 strike in a district immediately to the north of Bala Baluk.

An Afghan government commission found that an operation by U.S. forces killed 90 civilians in Azizabad, a finding backed by the U.N. The U.S. originally said no civilians died; a high-level investigation later concluded 33 civilians were killed.

After the Azizabad killings, the top U.S. commander in Afghanistan, Gen. David McKiernan, announced a directive last September meant to reduce such deaths. He ordered commanders to consider breaking away from a firefight in populated areas rather than pursue militants into villages.
Posted by: GolfBravoUSMC || 05/05/2009 15:49 || Comments || Link || E-Mail|| [6508 views] Top|| File under:
32 killed in Afghan violence
A wave of attacks killed 29 people in Afghanistan, on Monday.

A bomb tore through a tractor and trailer in southern Zabul province, a district governor said. "A roadside bomb struck their vehicle and killed 12 people," said Shamalzai District Head Wazir Mohammad.

Mohammad said two Taliban fighters were killed in the same district early on Monday. Meanwhile, Taliban fighters attacked a construction site near the Zabul capital, Provincial Deputy Police Chief Ghulam Jialani said. Six security guards protecting workers were killed in the shoot-out along with two civilians, he said.

Suicide attack: In the eastern province of Laghman, a suicide attacker walked up to a vehicle carrying a provincial mayor and blew himself up, killing the official and six other people, the Interior Ministry said in a statement. A spokesman for the Taliban, Zabihullah Mujahid, claimed responsibility for the Laghman attack.

Also, authorities in the western province of Herat reported 13 Taliban and a policeman were killed in clashes in the area on Sunday.

About 150 Taliban attacked a power plant, sparking fighting that left nine of the gunmen and a policeman dead, police spokesman Noor Khan Nikzad said.

Four more insurgents died in an Afghan and international military operation in the Guzara district near the capital, he said.

Also, in the western Farah province, three policemen were killed and three wounded in a firefight with the Taliban, police said.

Authorities in the western province of Herat also reported that 13 Taliban and a policeman were killed in clashes in the area on Sunday.
Posted by: Fred || 05/05/2009 00:00 || Comments || Link || E-Mail|| [6475 views] Top|| File under: Taliban
Africa Horn
SKorean warship rescues NKorean vessel off Somalia
South Korean snipers hovering in a helicopter Monday chased away pirates pursuing a North Korean freighter, a rare instance of recent cooperation between the two Koreas.

The South Korean ship has been operating off Somalia since last month on a mission to protect its cargo ships from Somali pirates, whose acts of high-seas crime have exploded in recent years as the bandits continue to get ransoms in the millions of dollars.

South Korea's Joint Chiefs of Staff said in a statement that the 4,500-ton-class warship sent a Lynx helicopter to assist the North Korean vessel shortly after receiving a distress call that it was being chased by the pirate ship.

The pirate vessel gave up chasing the North Korean vessel and sped away after snipers aboard the helicopter prepared to fire warning shots, the statement said.


The Nork ship then docked safely in Syria and off-loaded its cargo of plutonium, missiles and nuclear reactor parts ...

The incident took place 23 miles (37 kilometers) south of the Yemeni port of Aden, according to the Joint Chiefs of Staff.
Posted by: Fred || 05/05/2009 00:00 || Comments || Link || E-Mail|| [6465 views] Top|| File under: Pirates
Doh! Pirates captured after attacking the wrong ship
From a distance the large ship on the horizon looked like the perfect target, ripe for a successful spot of piracy.

But as the Somali pirates sped toward the vessel sailing near the Seychelles, they were horrified to see two boats and a helicopter set off from their target and launch their own counter-attack.

They had failed to spot, in the dazzling sun, that the 'merchant ship' they thought they were intercepting was, in fact, a French naval ship bristling with cannons, radar technology and armed commandos.

When the three pirate boats were spotted heading toward them the frigate Nivose, one of the ships patrolling the region as part of the European Union anti-piracy mission Atalanta, headed into the sun to camouflage its true identity before turning to confront its attackers.

When the boats were close enough, Lieutenant Commander Jean-Marc le Quilliec sent his commandos out on outboards, with a helicopter to provide air support. The helicopter fired two warning shots to stop the three boats from fleeing and within minutes the 11 pirates had surrendered.


Two of the attack boats were small skiffs which the pirates used as attack vessels and the third was a nine metre (30 foot) mother ship, used to transport supplies such as petrol, water and food.

Only one pirate was left on board the mother ship which had nothing on board except fuel and potates, said Lt Commander le Quilliec. "He apparently thought the pirates had hijacked us," he said.

The commandos found two Kalashnikov assault rifles on one of the skiffs, ammunition, a rocket-launcher and five grenades.

The 11 captured pirates, some of them very young, were ordered to sit on the deck with their hands on their heads as French forces searched them.

"The guys we catch are getting younger and younger," said one navy soldier. "Look at this one, he can't be 17."

A French navy spokesman confirmed the capture of 11 pirates. "The pirates are currently on the Nivose," he said. "For the moment we don't have any indication of what the European Union forces want to do with these pirates."

The world's naval powers are dispatching an ever-growing fleet of warships in response to a scourge which is threatening to disrupt one of the world's busiest maritime trade routes.

In a bid to avoid the patrols, some pirate groups have ventured further out into the Indian Ocean. Several incidents have been reported recently in the Seychelles, a small Indian Ocean nation with a thriving tourist trade, which is a base for foreign fishing fleets.

On Sunday anoather three pirates were apprehended in Seychelles waters. "The three men identified themselves as Somali. They were travelling in a six-metre skiff with several barrels of fuel and water onboard,'' said a Seychelles government spokesman.
Posted by: Fred || 05/05/2009 00:00 || Comments || Link || E-Mail|| [6507 views] Top|| File under: Pirates
Africa North
Algeria sentences Mokhtar, Droukdel to 20 in jug
[Maghrebia] An Algerian court on Sunday (May 3rd) sentenced al-Qaeda Organisation in the Islamic Maghreb leader Abdelmalek Droukdel and Mokhtar Belmokhtar, who heads the group's operations along the Mali and Niger borders, in absentia to 20 years in prison, El Watan reported.

In related news Sunday, a Boumerdes court sentenced Hachemi Hachemi to 20 years in prison on terrorism charges. Hachemi was reportedly responsible for murders, bomb attacks and kidnappings. He already faced life imprisonment and capital punishment for other convictions.
Posted by: Fred || 05/05/2009 00:00 || Comments || Link || E-Mail|| [6462 views] Top|| File under: al-Qaeda in North Africa
Bangladesh
5 more sepoys confess guilt
[Bangla Daily Star] Five more Bangladesh Rifles (BDR) jawans yesterday confessed to their involvement in the BDR headquarters carnage.


Now that they've confessed, is it okay for them to go ahead and have their heart attacks?

The Criminal Investigation Department (CID) also interrogated 75 BDR personnel at Pilkhana yesterday as part of their investigation into the carnage that left 74 people dead, including 57 army officers.

Nayek Hatem Ali, Sepoys Saifuzzaman, Abdur Rahman, Nazrul Islam and Neon Marma made their confessional statements under section 164 of the Criminal Procedure Code.

Five metropolitan magistrates in Dhaka recorded their statements after the CID, which is tasked with the investigation into the mutiny, produced the five men before the court with prayers for recording their statements.

So far 59 BDR jawans, including yesterday's five, have made confessional statements before magistrates in connection with the mutiny case. The case was initially filed with Lalbagh police and later shifted to Newmarket police station.

CID sources 75 other jawans were interrogated but none were arrested, as their involvement in the carnage was not found.
Posted by: Fred || 05/05/2009 00:00 || Comments || Link || E-Mail|| [6459 views] Top|| File under:
Ex-NSI boss remanded
[Bangla Daily Star] Arrested former director (security) of National Security Intelligence (NSI) Sahab Uddin was yesterday placed on a three-day remand in connection with the sensational Chittagong arms haul case.

The court of Metropolitan Magistrate Mohammad Abu Hannan sanctioned the remand when police produced Sahab Uddin before it with a prayer for a five-day remand.

Public Prosecutor Kamal Uddin moved the remand petition on behalf of Investigation Officer Muniruzzaman Chowdhury, a senior ASP of Criminal Investigation Department (CID).

At the same time the court rejected two separate petitions moved by the defence lawyers-- one for the cancellation of remand prayer and another for bail.

Sahab Uddin was apprehended at a residence in the capital's Green Road early Sunday immediately after arrested NSI field officer Akbar Hossain Khan in a confessional statement on Sunday had disclosed his involvement in the illegal consignment of arms and ammunition.

He was brought to Chittagong Sunday evening and produced before the court around 3:15pm yesterday.

Sahab Uddin was directly taken to Dampara Police Lines CID headquarters for interrogation, said sources in CID.

In his confessional statement Akbar said the trucks and crane, which were supposed to carry the consignment, were hired on Sahab Uddin's instruction.

Sahab Uddin, a wing commander of Bangladesh Air Force who joined NSI on deputation, went into voluntary retirement in 2005.

His wife and two other relatives were present at the court during the remand hearing.
Posted by: Fred || 05/05/2009 00:00 || Comments || Link || E-Mail|| [6464 views] Top|| File under:
Criminal killed in shootout with Rab
[Bangla Daily Star] A wanted criminal was killed while a Rapid Action Battalion (Rab-4) personnel sustained injury during a crossfire between Rab and the criminal's accomplices in Savar in the early hours yesterday.

Rab recovered one pistol, four rounds of bullets, two machetes and two bottles of empty phensidyl from the spot after the shootout.


Alas, no shutter gun.


The dead man was identified as Totamia,35, son of late Tilam Uddin of Maniknagar village under Singrai upazila in Manikganj.

Rab sources said that acting on a tip off, a team of Rab-4 led by Deputy Assistant Director (DAD) Shamsul Alam reached Kaliakoir mosque at Rajashan in Savar at around 4:05 am. On their arrival a group of robbers who were hiding there opened fire on them triggering a gunfight between the group and Rab.

The gunfight lasted for around 15 minutes during which a Rab personnel suistained injury.


Bruised ego?


At one stage of the fight, robbers fled the scene ...


As if they'd never been there in the first place.


... leaving a bullet-hit man behind.

Rab also recovered arms from the spot.
"Which spot?"
"THAT spot!"
Lt Col Ariful Islam, commander of Rab-4, told The Daily Star that the injured robber was taken to Savar Upazila Health Complex where on-duty doctors declared him dead.


"He's dead, Jim!"


Locals identified the bullet-hit man as Totamia, the main accused in the Bangladesh Bank deputy general manager (DGM) Hedaiet Ullah killing case. Totamia was also an accused and wanted in other murder, robbery and extortion cases, Rab sources said.


"He had the death sentence on twelve systems!"
Posted by: Fred || 05/05/2009 00:00 || Comments || Link || E-Mail|| [6461 views] Top|| File under:
India-Pakistan
Pakistani army flattening villages as it battles Taliban
CHINGLAI, Pakistan — The Pakistani army's assault against Islamic militants in Buner, in northwest Pakistan, is flattening villages, killing civilians and sending thousands of farmers and villagers fleeing from their homes, residents escaping the fighting said Monday.

"We didn't see any Taliban; they are up in the mountains, yet the army flattens our villages," Zaroon Mohammad, 45, told McClatchy as he walked with about a dozen scrawny cattle and the male members of his family in the relative safety of Chinglai village in southern Buner. "Our house has been badly damaged. These cows are now our total possessions."

Mohammad's and other residents' accounts of the fighting contradict those from the Pakistani military and suggest that the government of President Asif Ali Zardari is rapidly losing the support of those it had set out to protect.

The heavy-handed tactics are ringing alarm bells in Washington, where the Obama administration is struggling to devise a strategy to halt the militants' advances. Officials Monday talked about the need to train the Pakistani military, which has long been fixated on fighting armored battles with India, in counterinsurgency warfare, but it may be too late for that.

Navy Adm. Michael Mullen, the chairman of the Joint Chiefs of Staff, told reporters Monday that the Pakistani army in recent years has undertaken "bursts of fighting and engagement" fighting insurgents, but that its operations were "not sustained" by follow-up measures.

The army is now using force, but it also must hold and rebuild the area it conquers, he said. "There's a military piece" to the operation, he said, "but there also needs to be a hold and build aspect of it."

Another U.S. official, who closely tracks Pakistan developments, said the Pakistan army is "just destroying stuff. They have zero ability to deliver (aid) services."

"They hold villages completely accountable for the actions of a few, and that kind of operation produces a lot of (internally displaced persons) and a lot of angst," said a senior defense official. The officials spoke on the condition of anonymity because of the sensitivity of the issue.

In Buner, the Pakistani military appears to be losing public support in a stridently anti-Taliban district whose residents had raised their own militia to defend themselves against the militants, who last month seized control of the district about 60 miles from Islamabad, the capital.

Mohammad, who'd walked for two days with his cattle to escape the offensive against the Taliban, and other farmers accused the military of using poorly directed artillery and air power to pound civilian areas.

"They shouldn't use the army in this (indiscriminate) way. They should be targeted at the Taliban," said Saed Afsar Khan, who was leaving Buner with 18 members of his family and two cows. He estimated that the army had destroyed 80 of the 400 houses in his village of Kawga, near the key battlefield of Ambela.

"I don't think they've killed even one Taliban," he said. "Only ordinary people."

As the fighting raged in Buner, a bigger battle appears likely to erupt in neighboring Swat. Late Monday, fierce gun battles broke out between the army and Taliban in the streets of Mingora, the district's main town, and a controversial three-month-old peace deal between the government and the Taliban in Swat is disintegrating.

The Taliban were reported to have surrounded 46 police officers at the local electrical grid station. Earlier in the day, they ambushed a military convoy in Swat, killing one soldier and wounding two others.

The Pakistani army waited some 25 days after the Taliban stormed into Buner from Swat before launching their response, which television pictures show involves tanks and helicopter gunships.

"Why did they not nip the evil in the bud? This is criminal negligence," said Sahibzada, a college teacher, who goes by one name, in Palodand village, just south of Buner, where he helps organize relief to those fleeing from the fighting.

"They have caused huge financial losses for those who've been forced to flee and caused hatred among those people for their government."

Locals said that a key grievance was an order given by the government commissioner for the Malakand area, which includes Buner, to disband the anti-Taliban militia soon after the insurgents entered Buner.

The delay in moving the armed forces against the extremists in Buner may have allowed them to entrench themselves and mass sufficient weapons and men to put up stiff resistance. The Taliban have managed to take hostage some 2,000 villagers in the Pir Baba area in the north of Buner, the army confirmed Monday.

The Pakistan army wouldn't confirm civilian casualties or damage to civilian villages.

"There are no reports I have of any civilian casualties," said Maj. Gen. Athar Abbas, the army's chief spokesman. "Or any collateral damage. We have made maximum efforts to avoid it."

One reason why civilian casualties are likely is that government officials gave no instructions to ordinary people about how to leave the district, and many were confused about the timing of the curfew, those fleeing said. A cause of further frustration was that little or no preparation was made to accommodate those who'd inevitably be displaced by the fighting.

In southern Buner, in the Khudokhel area, on the road out to the nearest town of Swabi, there was no sign of any government-sponsored relief effort. Residents of villages along the road turned out instead, offering food and drink to weary travelers, and help with transportation onward. Those with spare rooms or buildings offered them to the displaced. Villagers in Chinglai, about an hour's drive into Buner from Swabi, are housing 20 families.

There are no reliable figures so far for how many people have fled Buner. Evacuees describe the district, which had a population of some 500,000, as having practically been emptied.

According to the al Khidmat Foundation, an Islamic charity, more than 150,000 people have taken the road south to Swabi alone. The U.N. High Commissioner for Refugees, the refugee arm of the United Nations, has registered around 18,000 people, but counting is tricky because almost none of the displaced have gone into the camps that are being set up for them outside Buner.

Posted by: john frum || 05/05/2009 11:11 || Comments || Link || E-Mail|| [6473 views] Top|| File under:
Pakistan asks Obama to get first India pull back its forces
On the eve of a tripartite regional summit meeting, Pakistan has asked U.S. President Barack Obama to get India pull back its forces from the country's eastern border before making demands on Islamabad to move its troops to fight militants along its western border with Afghanistan.

According to The Washington Post Global, Pakistan's ambassador in Washington argued that if the U.S. really wants Pakistani army to move troops from the Indian border to the tribal areas, as U.S. officials often say, then it should get the Indians to reduce their military forces.

"It's time for Obama to put in a call to the Indians telling them, 'If you move some of your troops, they'll move theirs," Husain Haqqani said, a day ahead of President Asif Ali Zardari's meeting with President Barack Obama and a trilateral meeting also engaging Afghanistan

Posted by: john frum || 05/05/2009 11:10 || Comments || Link || E-Mail|| [6481 views] Top|| File under:
Policeman killed, four injured in Hangu firing
A policeman died and four people, including another policeman, were injured when suspected Taliban opened fire on a police post in Hangu district on Monday. The armed men opened fire on the Bahadar Banda Police Post on Hangu-Kohat Road from their speeding vehicle, which left Wali Shah dead and Farid Khan injured. Three civilians -- Habib, Noor Askar and Hassan -- also received bullets. Separately, two people were arrested for trying to kidnap Hangu passport office director Muhammad Tahir. Sources said the two armed men tried to kidnap Tahir from Samana Road, but were arrested by the police.
Posted by: Fred || 05/05/2009 00:00 || Comments || Link || E-Mail|| [6466 views] Top|| File under: TTP
'TNSM not responsible for peace'
The spokesman for Tehreek-e-Nifaz-e-Shariat-e-Muhammadi (TNSM) has said establishing peace was the responsibility of the government and not the TNSM, a private TV channel reported on Monday. Talking to reporters in Batkhela, he said the TNSM would only be responsible for peace if 'sharia' was enforced in the Malakand division. According to the channel, he called for an end to the military action against the Taliban in parts of the division and said peace could not be restored by force and could only come through "the enforcement of sharia". He said the NWFP government had not consulted the TNSM on the appointment of qazis.
Posted by: Fred || 05/05/2009 00:00 || Comments || Link || E-Mail|| [6463 views] Top|| File under: TNSM
Taliban take over Mingora
The Swat peace agreement crumbled on Monday as Taliban took over Mingora, the district headquarters, taking positions atop government and private buildings and patrolling the deserted streets.

"The city is in complete control of the Taliban, who say they are taking positions to guard the local population," Mingora residents said. But the Taliban did not elaborate who they were protecting the city against.

Business centres and shops remained closed.

Local residents said both the security forces and the Taliban set up checkposts on roads leading to Mingora and soldiers were seen on high alert in Kabal.

Military authorities had announced curfew in the city from 7pm to 6am and had warned the violators of stern action.

Officer, soldier killed: In Rawalpindi, the Inter-Services Public Relations said the Taliban had killed another soldier and an officer in various incidents of violence.

"The security forces are still exercising restraint to honour the peace agreement," it said. The army officer was killed when the Taliban attacked a security convoy in Barrikot early on Monday. Two soldiers were injured in the ensuing gunfight.

A soldier was killed when the Taliban raided a checkpost in Shangla. They also demolished a vacant police checkpost in Yakhtangi in Shangla, and burnt three private trucks in Biladram and Chamtalai. Three Taliban were reported killed in a clash with troops in Maidan.

DSP's house: The Taliban burnt the house of a police deputy superintendent in Kumber, and robbed the house of the Maidan Union Council nazim in Lower Dir. They abducted a number of civilians from Kot Haya Sarai in Maidan. The Taliban also blew up a government high school building in Tandoodhag area. Sources in Shangla said the Taliban had told a jirga they had entered Shangla to stop the security forces from entering Swat and Buner.

Meanwhile, intermediate exams at nine centres in Buner were cancelled, and the Swat DCO told a private TV channel that curfew had been imposed in Swat for an indefinite period.
Posted by: Fred || 05/05/2009 00:00 || Comments || Link || E-Mail|| [6460 views] Top|| File under: TTP
Iraq
Iraq Army issuing Virgin Vouchers, Monday 31 win One Way Tickets to Paradise
BAGHDAD (Reuters) - Iraqi security forces have killed more than 30 Islamist militants in a new military operation in the restive province of Diyala, a security official said on Tuesday.

Colonel Salam Ahmed Najim, a spokesman for security operations in Diyala, said that Iraqi police and army were in the fifth day of the new operation targeting Sunni Islamist al Qaeda and other militants in Diyala, northeast of Baghdad.

He said 31 suspected militants were killed on Monday alone. Since the operation began, security officials in Diyala said, 60 people have been arrested, including three women, and militant safe houses have been identified.

Weapons stores have also been seized, including suicide vests. Najem did not have a figure for how many militants had been killed since the push began last week. "The operation will continue," he said.

Security has improved in Iraq since the sectarian bloodshed unleashed by the U.S.-led invasion in 2003, but ethnically mixed areas like Diyala and northern Nineveh province are still plagued by a persistent Sunni Arab insurgency. Al Qaeda has rural hideouts dotted all over Diyala's vast palm groves and protected by booby traps, bombs and land mines.

A rash of major suicide bombings in recent weeks has raised questions about whether militants will stage a comeback as U.S. forces prepare to withdraw and Iraq prepares for divisive national elections due to take place at the end of 2009.
Posted by: GolfBravoUSMC || 05/05/2009 11:12 || Comments || Link || E-Mail|| [6481 views] Top|| File under:
Israel-Palestine-Jordan
Boat used to take supplies to Gaza sinks
[Jerusalem Post Middle East] A boat that was damaged last year while carrying peace activists and medical supplies toward the Gaza Strip sank near Cyprus on Monday while being towed to another location, its owners said.

Free Gaza group spokesman Ramzi Kysia said the 66-foot yacht SS Dignity sank while being moved from a marina to the port of Larnaca because of bad weather. He said no foul play was suspected but that police are investigating the incident.

The Dignity was seriously damaged in December in a collision with an Israeli navy ship. The activists said the navy rammed the Dignity, while Israel said the boat tried to outmaneuver an Israeli vessel and crashed into it.

Kysia said only makeshift repairs had been completed on the vessel because negotiations with an Egyptian shipyard for full repairs were still under way.

He said plans to send other boats carrying activists and medical supplies to the Palestinian territory on June 1 had not been postponed because of the Dignity's sinking.

Free Gaza has made five successful trips to Gaza - four of them with the Dignity - since August 2008.

Posted by: Fred || 05/05/2009 00:00 || Comments || Link || E-Mail|| [6462 views] Top|| File under: Hamas
Sri Lanka
Sri Lankan rebels suffer 'heavily' in fresh fighting
Sri Lankan troops won control of a fortified embankment and killed several Tamil Tiger rebels in their latest advances into the guerrillas' remaining territory, the Defence Ministry said on Monday.

The soldiers inched their way across heavily mined terrain in the island's northeast, where the Tigers are holed up with tens of thousands of civilians, the ministry said.

"The LTTE (Liberation Tigers of Tamil Eelam) suffered heavily during this battle," the ministry said of the clashes on Sunday. The ministry did not give exact rebel casualties, but said a senior Tiger leader called Thamilendi was among those killed. There was no immediate comment from the LTTE, who are facing defeat after waging a decades-long war for a separate Tamil state.

Battlefield claims cannot be verified as the Sri Lankan government bars independent reporters from travelling to the frontlines.

Meanwhile, five British parliamentarians began a visit to Sri Lanka on Monday for talks on the plight of civilians held by the rebels and the nearly 200,000 Tamil non-combatants held in government camps. The delegation includes former British defence secretary Des Browne, who was named as Britain's peace envoy to the island. Sri Lanka has rejected Browne's appointment, saying it was made without prior consultation.
Posted by: Fred || 05/05/2009 00:00 || Comments || Link || E-Mail|| [6473 views] Top|| File under:
Syria-Lebanon-Iran
Six more Israeli ŽspiesŽ caught in Lebanon
[Iran Press TV Latest] Lebanese authorities have arrested six more people accused of spying for Tel Aviv amid a campaign aimed at curtailing Israel's intelligence operations in Lebanon.

The latest captures take to 16 the number of suspected Israeli spies arrested since January, an army spokesperson, speaking on condition of anonymity, told AFP.

The arrests include a police officer and his wife who were taken into custody late Sunday. Three others, accused of passing on information to Israel, were detained also on Sunday in the southern the village of Habboush.

The report comes as Lebanese authorities have stepped up efforts to identify and capture those collecting intelligence on Lebanon on behalf of Israel.

In late April, two Lebanese men and a Palestinian confessed to supplying Israeli intelligence agents with information regarding Hezbollah activities.

The men, with alleged links to Israel's intelligence service Mossad, were exposed during an interrogation of a retired Lebanese general also suspected of spying on behalf of Israel, the Lebanese newspaper Al-Akhbar reported.

The former Lebanese general told interrogators that he had worked for Israel for more than 10 years and regularly met with his Israeli contacts in Europe.

Lebanon, which considers itself at war with Israel, bans its citizens from having any contact with Tel Aviv. Under Lebanese law, death penalty awaits one who is convicted of espionage.

Posted by: Fred || 05/05/2009 00:00 || Comments || Link || E-Mail|| [6460 views] Top|| File under: Hezbollah
Who's in the News
51
[untagged]
6
Govt of Pakistan
4
TTP
2
Pirates
2
Hezbollah
1
Islamic Courts
1
al-Qaeda in North Africa
1
Jamaat-e-Islami
1
Taliban
1
Hamas
1
TNSM
1
HUJI
Bookmark
E-Mail Me
The Classics
The O Club
Rantburg Store
The Bloids
The Never-ending Story
Thugburg
Gulf War I
The Way We Were
Bio
Merry-Go-Blog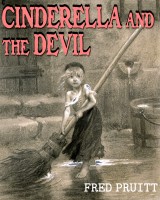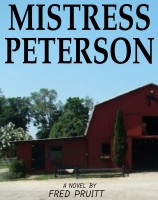 On Sale now!


A multi-volume chronology and reference guide set detailing three years of the Mexican Drug War between 2010 and 2012.

Rantburg.com and borderlandbeat.com correspondent and author Chris Covert presents his first non-fiction work detailing the drug and gang related violence in Mexico.

Chris gives us Mexican press dispatches of drug and gang war violence over three years, presented in a multi volume set intended to chronicle the death, violence and mayhem which has dominated Mexico for six years.
Click here for more information


Meet the Mods
In no particular order...


Steve White
Seafarious
Pappy
lotp
Scooter McGruder
john frum
tu3031
badanov
sherry
ryuge
GolfBravoUSMC
Bright Pebbles
trailing wife
Gloria
Fred
Besoeker
Glenmore
Frank G
3dc
Skidmark
Alaska Paul



Better than the average link...



Rantburg was assembled from recycled algorithms in the United States of America. No trees were destroyed in the production of this weblog. We did hurt some, though. Sorry.
44.201.94.72

Help keep the Burg running! Paypal: