Afghanistan
Forces Kill Insurgent Commander Mullah Abdul Fatah Haqqani in Afghanistan
Coalition forces killed an insurgent commander in a precision airstrike yesterday in the Burkah district of Afghanistan's Baghlan province.

Mullah Abdul Fatah Haqqani commanded and trained foreign fighters in support of Taliban and Islamic Movement of Uzbekistan terrorist operations. He also purchased weapons and explosive devices for the terrorist groups, officials said.

In other operations yesterday throughout Afghanistan:

Forces detained several suspected insurgents while searching for a Taliban leader responsible for carrying out attacks and training recruits in Logar province's Charkh district.

Afghan and coalition forces detained two Taliban leaders in Kandahar province's Zharay district. One is responsible for trafficking homemade bombs for attacks on security forces, and the other is connected to an insurgent fighting cell in the province's Maiwand district.

Security forces captured a Haqqani terrorist network weapons trafficker and another suspected insurgent in Khost province's Bak district.
Posted by: Anonymoose || 04/19/2011 19:21 || Comments || Link || E-Mail|| [6468 views] Top|| File under:
Roadside Mine Kills 6 Afghan Police
[Tolo News] At least six Afghan

coppers

were killed in a roadside mine blast in southern Ghazni province on Monday, local officials said.

The incident happened at 11:30 am in Peerka area of Chaghto district of Ghazni when their car was struck by mine, Zorawar Zahid, police chief of Ghazni told TOLOnews.

No group including the Taliban has

grabbed credit

for the attack.

The incident happens as Taliban have closed the routes to Jaghury and Qarabagh districts of Ghazni province for the last two week.

Ghazni officials said that the Taliban have warned drivers not to use the highways.

Previously Provincial officials said that Afghan and foreign forces are making efforts to wipe out the Islamic fascisti soon.

Insurgents plant Improvised Explosive Devices to target Afghan and foreign forces in the country, but such

kaboom

s often claim civilian lives.

Militants have increased their activities since the beginning of spring season in Afghanistan and have targeted some Afghan officials and government buildings recently.
Posted by: Fred || 04/19/2011 00:00 || Comments || Link || E-Mail|| [6464 views] Top|| File under: Taliban
6 Insurgents Killed in Clashes with Foreign Forces in Kunar
[Tolo News] At least six Talibs were killed in

festivities

with foreign forces in eastern Kunar province,


... which is right down the road from Binny's house in Chitral...


local officials said on Sunday.

The

festivities

happened on Saturday in Ghaziabad and Asmar districts of Kunar province when foreign forces were passing, Khaliliullah Ziaye, police chief of Kunar confirmed.

Foreign forces suffered no casualties in the attack.

Ghaziabad and Asmar districts are among the insecure parts of the province where

snuffies

have been active.

Insurgents use Improvised Explosive Devices to target Afghan and foreign forces.

Previously Afghan and foreign forces have launched military operations to clear the province of

krazed killer

s.
Posted by: Fred || 04/19/2011 00:00 || Comments || Link || E-Mail|| [6464 views] Top|| File under: Taliban
Suicide Bomber Attacks Afghan Ministry of Defence
[Tolo News] A

jacket wallah

who infiltrated into the Afghan Ministry of Defence on Monday was

bumped off

before detonating his explosives, officials said.

The suicide bomber first opened fire killing two Afghan National Army soldiers and wounding 7 others, Zahir Azimi, a

front man

for Ministry of Defence told TOLOnews.

According to reports a senior bodyguard of the Afghan Defence Minister and the secretary of the chief of staff are also

maimed

.

The suicide bomber entered the ministry in a military uniform, Mr Azimi added.

Taliban

grabbed credit

for the attack and said they had intended to kill the Afghan Defence Minister.

The attack occurred while the Afghan and French Defence Ministers wanted to appear at a news conference.

It is not clear if the man disguised himself in army uniform or was in fact a Taliban fighter that had infiltrated the Afghan army through the normal recruitment channels.

Recently the Afghan Defence Ministry said it had taken all measures to prevent infiltration of

faceless myrmidons

into the

Afghan cops

.

Afghan forces are to undertake security responsibilities of seven areas of the country in July this year.

There are around 174,000 Afghan National Army recruits and the number is expected to increase to more than 200,000 by the end of 2011.
Posted by: Fred || 04/19/2011 00:00 || Comments || Link || E-Mail|| [6513 views] Top|| File under: Taliban
Local Commander Murders One Family in Baghlan
[Tolo News] Seven members of a family were killed in the northern Baghlan province, security officials said.

All members of a family consisted of seven members in Jelga district of Baghlan province were killed by a local commander, Baghlan police chief Abdul Rahman Rahimi said.

The local commander along with a number of his men broke into a house late at night and killed all members of a family including five children, one man and a woman, Mr Rahimi said.

Officials said the commander has been

tossed in the calaboose

. Investigations have been launched into the incident and security forces have launched a search operation to detain others involved in the crime.

Locals said the local commander known as Mehrab was involved in several theft and murder cases in the past.

"This is more than cruelty that a whole family including little children have been murdered. We have

tossed in the calaboose

the murderer," Baghlan Police Chief said.

There have often been concerns about local commanders repressing people in some of the provinces that lack the rule of law.
Posted by: Fred || 04/19/2011 00:00 || Comments || Link || E-Mail|| [6465 views] Top|| File under: Taliban
Africa Horn
Australian navy rescues Somali pirate hostages
The Australian navy said on Thursday it had rescued three sailors being held hostage by Somali pirates off the Horn of Africa.

Crew from HMAS Stuart boarded a Yemeni-flagged boat that was attacked and seized 20 days ago and 15 pirates surrendered with no shots fired.

"Stuart's boarding party did extremely well in maintaining the safety of the dhow's crew and ensuring a potentially challenging situation did not escalate," said chief of joint operations Lieutenant General Evans.

During a search of the boat, 11 AK-47 assault rifles with 16 magazines were found, along with a large quantity of small arms ammunition and a rocket-propelled grenade launcher.

The pirates were released in a skiff after being given adequate water, food, fuel and communication equipment to make the nearest landfall off the Somalia coast, added the Australian Defence Force in a statement.
Posted by: Steve White || 04/19/2011 00:00 || Comments || Link || E-Mail|| [6466 views] Top|| File under:
Africa North
Siege of Misrata: Death toll mounts
About 1 000 people have been killed and 3 000 injured in Libya's third city Misrata since Muammar Gaddafi's forces began attacking it with shells and sniper fire six weeks ago, a senior medic said.

"Some 80% of the deaths are civilians," said Dr Quincy Khaled Abu Falgha, administrator of the city's main hospital.

Medical staff have seen a sudden rise in the number of people brought into the hospital in the last week suffering gunshot wounds to their heads and necks -- the preferred target zone of marksmen. Another six beds in the intensive care unit are occupied by men brought down by snipers posted around the city by forces loyal to Gaddafi.

Falgha said the 60 beds in his facility were all being used and those with lesser injuries were being sent home after initial treatment. The last week has also seen worsened injuries from cluster bombs, requiring many amputations, Abu Falgha said. He showed examples of the weapons kept in his office.

Meanwhile, 17 were killed in the city on Sunday, an NGO worker and an opposition activist said.

Government troops have been laying siege to the city, prompting repeated international warnings of a dire humanitarian situation as well as calls for Nato forces to intensify airstrikes on Gaddafi's forces there. On Sunday, government troops, who have pushed into the city centre from the outskirts in recent days, pounded Misrata with mortar rounds and rocket-propelled grenades, said resident Abdel-Salam, who only provided his given name for fear of retribution.

"Residents have become so accustomed to the sound of mortars and missiles," he said. "Snipers are still on the roofs of tall buildings shooting at anything that moves in the city centre."

Rebels fought government forces back from an area around a central produce market, regaining a small sliver of territory, said Rida al-Montasser, a local activist reached by Skype. He said a hospital report that he received from a doctor, showed 17 people, including rebels, were killed and 74 others were injured. He said Gaddafi forces had fired at the city's hospital on Sunday.

A worker for a foreign NGO who visited the hospital on Sunday also said 17 bodies were brought in, including that of a girl shot in the head. Other children who had been shot were among the wounded, he said, speaking on condition of anonymity because he feared for his safety.

The Nato-led air campaign authorised by the UN to protect civilians and enforce a no-fly zone has failed to stop government shelling that, according to residents and witnesses, has hit Misrata's hospital, the port and residential areas.

The international airstrikes have kept rebels from being defeated on the battlefield by the better trained and equipped government forces, but it still has not been enough to turn the tide in the war. In the eastern half of Libya, rebels in control of most of that part of the country since the uprising began on February 15 have been unable to advance westward toward the capital.

In eastern Libya on Sunday, government forces shelled the eastern edge of Ajdabiya, the front-line rebel town that has been the scene of fierce fighting in recent weeks. Loud booms rocked the city throughout the morning, sending a column of cars -- some with rebel fighters, others with families -- fleeing north through a thick sandstorm to more securely held rebel territory.

Rebel forces fired back with rockets and no government forces entered the city, said rebel fighter Awad Sathi.

The Libyan government has come under sharp international criticism for its assault on Misrata and has been accused by human rights groups of using heavy weapons, including shells, missiles and cluster bombs. In Tripoli, Libyan government spokesperson Moussa Ibrahim denied the allegations on Sunday, telling a small gathering of foreign diplomats: "Don't believe the lies."

Major-General Saleh Ibrahim denied Libyan forces have used cluster bombs, saying the army did not have such weapons and that Libyan soldiers had not been trained in their use.

"Nato is supporting the rebels, allowing them to advance against our army, providing them with air cover," he said. "It knows about the arming of rebels by the Qatari government and is allowing that. Nato knows about al-Qaeda activities in Benghazi, Darna and Beyda. It knows that al-Qaeda fighters are advancing westbound."
Posted by: Steve White || 04/19/2011 00:00 || Comments || Link || E-Mail|| [6474 views] Top|| File under:
Six Algerian soldiers killed in two attacks east of Algiers
[Ennahar] Five Algerian soldiers and one gendarme were killed Sunday in two

kaboom

s in Amal and Bouderbala, east of Algiers, said a security source.

A gendarme was killed by a bomb

kaboom

in mid-morning in Bouderbala in the Department of Bouira (120 km south-east of Algiers), near a site belonging to a Chinese company, according to this source.

Less than an hour later, five soldiers died when the two vehicles in which they were travelling blown up by bombs near Ammal (70 km east of Algiers), falling into a ravine, the source said.
Posted by: Fred || 04/19/2011 00:00 || Comments || Link || E-Mail|| [6467 views] Top|| File under: al-Qaeda in North Africa
Top Libyan cleric supports uprising
[Maghrebia] Leading Libyan

holy man

Sheikh al-Sadek al-Ghariani is calling on the people of Tripoli and other cities under the control of Muammar Qadaffy


... Custodian of Wheelus AFB for 42 long years ...


to prove their presence and demonstrate. In a video message released last Thursday, he said it was their religious duty to show support for their brothers in the western mountains, Misrata, Zintan and other places besieged by Qadaffy's battalions. He also called on Libyan tribes to support the revolution, saying that the uprising was not directed against any one tribe or person, but rather against injustice and tyranny.

In what many saw as a response to the

holy man

's message, large-scale demonstrations in all Libyan provinces on Friday (April 15th) called for the departure of Qadaffy and his sons. Protestors demanded that the international community do more to protect civilians. Tripoli residents say that if the international community doesn't intervene quickly in the Libyan capital, it will face a real humanitarian food crisis, now that the stores shelves are empty.
Posted by: Fred || 04/19/2011 00:00 || Comments || Link || E-Mail|| [6468 views] Top|| File under:
Fighting Continues in Libya
[Tolo News] Libyan government forces continue to continue their offensive on the eastern frontline of Ajdabiya, with rebels unable to resist, reports say. Misrata also remains under attack from Qadaffy forces with the humanitarian situation worsening in the city.

The rebels have called for modern weapons to be able to advance against Qadaffy forces.

The UN passed a resolution a month ago to protect Libyan civilians.

Air strikes immediately started with

La Belle France

as the first country but the US after some day called on the NATO


...the North Atlantic Treaty Organization. Originally it was a mutual defense pact directed against an expansionist Soviet Union. In later years it evolved into a mechanism for picking the American pocket while criticizing the style of the American pants...


to take the lead of the Libya operations.

The call was made after President Barack B.O. Obama came under pressure by some Congress members asking him to clearly define the Libya mission.

The NATO took the lead and the rebels were first satisfied with the air strikes that helped them take many of the key town and oil installations from government forces, but they were soon pushed back with Qadaffy forces using new tactics.

A major part of Qadaffy's heavy weaponry including tanks have been destroyed, but the fighting has continued.

The US,

La Belle France

and UK have clearly vowed in a joint letter that Qadaffy must go and have said the Libyan people will not have a good future if Col Qadaffy remains in power.

Rebels have been in a back-and-forth fighting with government forces and have not been able to advance despite continuing air strikes against Qadaffy.

NATO members were divided on the idea of sending ground troops as British Prime Minister had previously said he would not rule it out. Western countries have now rule out sending ground troops to Libya.

There were recently concerns in Afghanistan that if NATO gets too much involved in Libya, its attention to Afghanistan will reduce.

Meanwhile,


...back at the fist fight, Jake ducked another roundhouse, then parried with his left, then with his right, finally with his chin...


Russia has been one of the countries to suggest that NATO is exceeding its mandate in Libya.
Posted by: Fred || 04/19/2011 00:00 || Comments || Link || E-Mail|| [6463 views] Top|| File under:
Arabia
Bahrainis go on trial for police deaths
[Arab News] The trial of seven Bahrainis accused of killing

coppers

during protests in February and March opened Sunday before a military court in Manama, the official BNA news agency said.

The seven are charged with the murder of public officials on duty, according to BNA.

Witnesses deposed before the tribunal and video allegedly showing the attackers in cars hitting the

coppers

was played, the agency said.

According to the authorities, four

coppers

were killed after being struck by cars during protests, which began on Feb. 14 and were quelled by the authorities in mid-March.

The next hearing will be on April 19 when the defense will present its witnesses. The accused could face the death penalty if convicted.

The state news agency also said that more than a hundred civil servants have been summarily fired for participating in the anti-government protests.

BNA said that 111 employees of the Education Ministry had been punished for participating in the street marches and strikes last month. The employees will also be prosecuted for "flagrant violation" of the country's civil service law, the agency said, adding that last month's Teachers' Union strike was politically motivated and aimed at "crippling schools."

The opposition said Sunday that the authorities have

jugged

a former bodybuilding champion as part of the crackdown on protesters. Tareq Al-Fursani, a gold medalist in several Asian championships, was

placed in durance vile

at his home in a village east of Manama late Saturday, a member of the country's largest opposition group, Wefaq, told

Rooters

.

"The authorities did not allow him to call his family, which is the same for all the previous cases," said Wefaq's Mattar Ibrahim Mattar. "The violation against human rights
...which are usually entirely different from personal liberty...
is continuing in Bahrain and they are ignoring calls for a political solution."

Mattar said the number of registered detainees was currently around 500 but estimated up to 650 people may be

in jug

. Those included a human rights lawyer and at least two doctors

jugged

Saturday.
Posted by: Fred || 04/19/2011 00:00 || Comments || Link || E-Mail|| [6463 views] Top|| File under:
New Political Bloc Big Blow to Yemen's President
A new bloc was formed from within President-for-Life Saleh's ruling General People Congress GPC party causing a direct blow to Saleh efforts to keep his rule powerful. At least twenty members of parliament resigned from Saleh's party and joined the bloc.

The bloc called for Saleh to step down immediately. "We will only stand with an initiative that calls for Saleh to step down from power, said Mohammed Abu Lahoum, founder of the political bloc.

The bloc, called the Justice and Development bloc, is formed of numerous ministers and members of parliament who resigned from the ruling party.

"The main goals of the bloc to build a civil and modern nation that will ensure freedom, justice, and equality to all Yemenis," said AbuLahoum.

The revolution is the backbone of this bloc and that is why the revolution must continue peaceful. The revolution was able to put the Islah and Houthis on the same grounds as well as the northern tribes and southerners with the same agenda," added AbuLahoum.

Three of the resigned ministers from the ruling party were among key members of the bloc. The resigned ministers of tourism, human rights
...which are usually entirely different from personal liberty...
and transportation are key members of the bloc whose goal is to unite the ruling party but under a different leadership. Resigned human rights minister Huda al-Ban said this bloc will ensure that change is for the people and they will come first. "Normal people are the cornerstone of our bloc. They will be served," said al-Ban.

Yahya Shami, a leading founder of the bloc said, "This bloc will be independent and will work for the sake of the people. We say to the revolution youth, you are the nations future and the leaders of the future Yemen."

Spokesperson for the bloc Abdul Aziz Gubari made clear that solutions of Yemen's crises must be up to the standards of the Yemeni people.

The bloc was forced to launch at a residence of one of the members after they were denied a license to hold the conference. Tens of security forces were surrounding the hall they had prepared for the launch.
Posted by: Fred || 04/19/2011 00:00 || Comments || Link || E-Mail|| [6463 views] Top|| File under:
Ministry Hands to Prosecution 14 Suspects in Killing, Injuring Protesters
[Yemen Post] The Interior Ministry handed 14 suspects in the killings and injuries of the protesters outside Sana'a University on March 18 to the General Prosecution, a source at the ministry said on Sunday.

The 14 were of those wanted in connection with sniping and opening fire on the protesters, who were calling for the ouster of the regime, killing at least 60 and injuring hundreds of them.

They were

placed in durance vile

and handed to the General Prosecution after arrest warrantees had been issued for them, the source said, adding that 30 more others were handed to be investigated in connection with the attacks on the protesters in the square of change.

On March 18,

gunnies

, who were believed to be

coppers

out of uniform, sniped the antigovernment protesters from over and inside buildings nearby the square after the Friday prayers.

The attacks drew huge local and external condemnation with international rights organization urging the government to investigate them and bring those responsible to justice.

Tens of thousands have been staging a sit-in in the square for months to call for an immediate exit of President-for-Life Saleh.


... exemplifying the Arab's propensity to combine brutality with incompetence...
Posted by: Fred || 04/19/2011 00:00 || Comments || Link || E-Mail|| [6463 views] Top|| File under:
India-Pakistan
Pakistan: Teenager tells of failed suicide bomb mission
In early April a suicide blast ripped though a Pakistani shrine packed with thousands of devotees, leaving scores dead. Both attackers were schoolboys in their early teens. But one survived and told the BBC's Aleem Maqbool what made him want to take his life and the lives of others.
Posted by: Zebulon Thranter9685 || 04/19/2011 00:00 || Comments || Link || E-Mail|| [6474 views] Top|| File under:
School blown up in Nowshera
[Dawn] A government primary school for boys was blown up by unidentified person in the small hours of Sunday near the shrine of Kaka Sahib in Nowshera district.Police said that the school was located in Speen Kani Khurd street near the shrine of Sufi saint Kaka Sahib in the limits of Nowshera Kalan

cop shoppe

.

The residents of the area said that a powerful

kaboom

rocked the entire village when they were in deep slumber. "Later we came to know that the bomb went off inside the primary school," they added.

An official of the

cop shoppe

concerned told Dawn by telephone that a classroom of the school was completely destroyed while the other partially damaged in the blast. "Police had

placed in durance vile

many

cut-throats

in the Kaka Sahib area some two years ago," he said.

He added Militants were present in the area some two years ago but police conducted operations against them.
Posted by: Fred || 04/19/2011 00:00 || Comments || Link || E-Mail|| [6466 views] Top|| File under: TTP
Two policemen gunned down
[Dawn] Two

coppers

were

bumped off

in different parts of Karachi, while a head constable was suspected to have

done away with himself

in his home on Sunday, officials said.

Mystery surrounded one of the killings when police collected a spent bullet casing from the balcony of an apartment where an inspector was found lying in a pool of blood, but could not find a weapon from the crime-scene.

The police said that Inspector Zulfiqar Qaimkhani was found lying in a pool of blood in the gallery of his flat in the New

Bloody Karachi

police lines on Sunday.

"A 9mm bullet had pierced his head, entering from the right and exiting through the left," New

Bloody Karachi

SP Zafar Iqbal said.

The

Sherlocks

found a spent bullet casing of 9mm pistol in the gallery.

The family was quoted as saying that as a matter of routine he returned from his morning walk and was standing in the balcony of his apartment when the incident occurred.

The victim's wife and children were at home at the time of the incident, but none of them heard the gunfire, New

Bloody Karachi

SHO Kamal Naseem said, suspecting that a silencer-fitted pistol might have been used in the killing.

The police ruled out the possibility of it being a suicide, citing that they could not find any pistol in the balcony.

The family spotted the inspector lying

maimed

in a pool of blood. Subsequently, he was rushed to the Abbasi Shaheed Hospital, where he was pronounced dead.
He's dead, Jim!
Inspector Qaimkhani was recruited in the police department as an assistant sub-inspector in 1997 and worked with slain inspector Taufiq Zahid for some time. He was later promoted to the rank of sub-inspector and then inspector.

He was posted in the security zone after his recent postings as the SHO of the Bilal Colony and Sharifabad

cop shoppe

s.

The victim's cousin, Shamsher, later lodged an FIR (82/2011) against unidentified suspects at the New

Bloody Karachi

cop shoppe

under Sections 302 (premeditated murder) and 34 (common intention).

In the evening, a police constable was

rubbed out

in Quaidabad while he was heading to work, officials said.

They added that police constable Bukhsh Ali was on his way to the Sukhan

cop shoppe

from his house in Hasan Panwar Goth in the Shah Latif area on his

cycle of violence

when unidentified persons riding a

cycle of violence

fired at him at Goji Morr.

The policeman was

maimed

and rushed to the Jinnah Postgraduate Medical Centre, where he was pronounced dead.
He's dead, Jim!
He was married and had three children.
Posted by: Fred || 04/19/2011 00:00 || Comments || Link || E-Mail|| [6468 views] Top|| File under:
Hizbut Tahrir hoodwinks police to hold demo
RAWALPINDI: Activists of banned Hizbut Tahrir


...an al-Qaeda recruiting organization banned in most countries. It calls for the reestablishment of the Caliphate...


on Sunday managed to stage a demonstration in front of Liaquat Bagh at Benazir Bhutto Road by hoodwinking police.

The outfit announced to hold a protest at Landa Bazaar near Iqbal Road. As only a few activists reached Iqbal Road, they were easily dispersed by police. One of them, Mohammad Waqas, was

tossed in the clink

.

In the meantime, more than 100 Hizbut Tahrir activists gathered at Liaquat Bagh. Between the ages of 22 to 28 years, most of the young men were wearing trousers and shirts. They were holding placards and banners inscribed with slogans demanding Khilafaat in the country.

They blocked the road for half an hour, creating traffic jams at adjoining roads, including Liaquat Road, College Road, Tipu Road, and Iqbal Road. They

rolled their eyes, jumped up and down, and hollered poorly rhymed slogans real loud

against the US and the government.

"We held a dummy demonstration to keep the police away," Imran Yousafzai, a

front man

for Hizbut Tahrir, told Dawn .


It's a "funny once". Next time they'll have to do it somewhere else.

He said as they tried to hold an exhibition in front of the Islamabad Press Club, police

tossed in the clink

Osama Hanif, Mohammad Naeem and Dr Tahir Banori. The three were released on bail on Saturday.

"We deceived police to save our workers from arrest."

Earlier addressing the gathering, Engineer Junaid Khan, a member of Hizb ut Tahrir, termed Khilafaat as the panacea of all problems faced by the people of Pakistain. He said the American and NATO


...the North Atlantic Treaty Organization. Originally it was a mutual defense pact directed against an expansionist Soviet Union. In later years it evolved into a mechanism for picking the American pocket while criticizing the style of the American pants...


forces were killing the innocent people in Pakistain.

He said the wave of change has spread throughout the

Mohammedan

world. "Under the current system, the rich are becoming richer and the poor only becoming poorer."

He said the West always backed the dictators and exploited the democratic leaders in countries like Pakistain. "People don`t want American and western Raj to continue in the country."

Later, the participants dispersed peacefully.
Posted by: Fred || 04/19/2011 00:00 || Comments || Link || E-Mail|| [6463 views] Top|| File under: Hizb-ut-Tahrir
Dreaded LI chief `on the run`
[Dawn]
The chief of Bara-based

hard boy

organisation Lashkar-i-Islam, Mangal Bagh,


...a former bus driver, now head of the Deobandi bandido group Lashkar-e-Islam and the Terror of Khyber Agency...


has

decamped

to Afghanistan from Khyber Agency, claim his opponents. They have also demanded of the government to ask Afghan government to extradite him.

"Mangal Bagh has contacts with anti-Pakistain elements in Afghanistan. He has presently taken refuge with Haji Amin Shah in Naziyan area of Nangarhar province in Afghanistan after fleeing Tirah valley of Khyber Agency," Haji Akhunzada Qamarkhel, a leader of Ansaarul Islam, told a

presser

on Sunday.

However,
The flatulent However...
security officials and political administration expressed ignorance about the authenticity of the claim made by Ansaarul Islam, the rival group of Lashkar-i-Islam.

An official of the political administration, who did not want to be named, told Dawn that they had also heard the news from certain quarters, but so far they could not verify it.

Similarly, a security official, when contacted, said that it was the job of intelligence agencies to verify the news. "So far we have not received any information from the intelligence agencies in this regard," he added. He said that within a day or two they would be in better position to confirm where Mangal Bagh was hiding.


Mr Qamarkhel urged security forces to launch a full-fledged military operation against hideouts and bases of Mangal Bagh in Sipah and Akkakhel areas of Tirah as according to him his network could only be dismantled if all his bases were destroyed.

He appealed to the security forces to secure safe release of hundreds of kidnapped persons, being kept at the private jails of LI in Sipah and Akkakhel bases.

Speaking on the occasion, Ansaarul Islam

front man

Qari Mehbub said that his organisation extended full support to Zakhakhel tribal lashkar against Mangal Bagh. He hoped that they would soon take control of LI bases in the entire Tirah valley.

"Mangal Bagh and his band of armed activists have unleashed a reign of terror in the name of religion to victimise their opponents. Hundreds of innocent men have been killed and many others kidnapped for ransom by LI during the last six years of atrocities in Bara," he alleged.

Meanwhile,


...back at the Hubba Hubba Club, Nunzio had his hands full of angry bleached blonde...


sources said that fresh

festivities

erupted between the Zakhakhel lashkar and members of LI in Mangalbagh Kandao and Khera Mela areas of Khyber Agency.

These villages are situated near the boundary between the Zakhakehl and Sipah tribes. However,
The well-oiled However...
the number of casualties in the

festivities

could not be confirmed.
Posted by: Fred || 04/19/2011 00:00 || Comments || Link || E-Mail|| [6465 views] Top|| File under: Lashkar-e-Islami
Iraq
ISI 'governor' to swing
BAGHDAD / Aswat al-Iraq: The so-called Wali (governor) of northeast Iraq's Diala Province of the underground "Islamic State of Iraq," has been sentenced to death by a Baghdad court on Monday.

"The 2nd Commission of the Central Criminal Court in Baghdad's Karkh area has issued a death sentence against the Wali (governor) of Diala Province, according to Article 4-Terrorism of the Iraqi Law," al-Iraqiya TV channel reported.
Posted by: Steve White || 04/19/2011 00:00 || Comments || Link || E-Mail|| [6464 views] Top|| File under:
18 wounded in clash with protestors in Sulaimaniya
SULAIMANIYA / Aswat al-Iraq: At least 18 people were wounded in clashes between protestors and anti-riot squad in the city of Sulaimaniya, a director of the Sulaimaniya emergency hospital said on Monday.

"Eighteen people, including eight policemen, were wounded in clashes between protestors in Moulwy street and anti-riot squad," Dr. Hawar 'Quincy' Naqshabandy told Aswat al-Iraq news agency.

"Three people were wounded by gunfire, while others suffered suffocation due to tear gas and stones," he added.
Posted by: Steve White || 04/19/2011 00:00 || Comments || Link || E-Mail|| [6471 views] Top|| File under:
Israel-Palestine-Jordan
Gaza police identify murder suspects

[Ma'an]

Gazoo

police on Monday released the photos of four men identified as the prime suspects in the murder of Italian activist and journalist Vittorio Arrigoni.

Police said the four were currently

runaway

s, and apparently in hiding.

The four were identified as Abdul-Rahman Al-Breizat, Mahmoud Muhammad Nimir Salfiti, Muhammad Al-Breizat, and Bilal Al-Umari.

Police did not say whether any of the men were affiliated with a political, religious or military group in the coastal enclave.

Two men

jugged

earlier were not directly involved in the murder, police said.

Police gave no indication as to who identified the four, or whether they were suspected to be behind the hanging of Arrigoni, or connected to his abduction last week.

Arrigoni was kidnapped in

Gazoo

City, and his captors released a ransom video Thursday threatening to execute him unless

Hamas, always the voice of sweet reason,

released Salafi prisoners within 30 hours. Before the deadline passed, the Italian activist was found hanged in an abandoned home northwest of

Gazoo

City.

On Sunday,

Gazoo

Prime Minister Ismail Haniyeh


...became Prime Minister after the legislative elections of 2006 which Hamas won. President Mahmoud Abbas dismissed Haniyeh from office on 14 June 2007 at the height of the Fatah-Hamas festivities, but Haniyeh did not acknowledge the decree and continues as the PM of Gazoo while Abbas maintains a separate PM in the West Bank...


offered police a reward for the arrest of those involved, and police announced a closure of sectors of the Strip in an attempt to close in on suspects.

Haniyeh also announced that Arrigoni would be granted a state funeral, and that his body would be transferred into the custody of family via the Rafah crossing with Egypt.

Arrigoni's mother told the Italian newspaper Agenzia Giornalistica Italia that she would not allow her son's body to return from

Gazoo

via Israel.

"Israel did not want him when he was alive and won't have him when he is dead," she told AGI.
Posted by: Fred || 04/19/2011 00:00 || Comments || Link || E-Mail|| [6500 views] Top|| File under: Hamas
Family of Awarta teen deny allegations
[Ma'an] The family of one of two teens charged by Israeli forces in the murder of a settler family last month is contesting the allegations, saying 19-year-old Hakim Awwad was too ill to have carried out the gruesome attack.

Nouf Awwad told Ma'an on Sunday - the day reports of the allegations against her son were made public with the lifting of an Israeli gag-order on the case of the slain settlers - that Hakim was still recovering from a recent surgery, which prevented him from walking long distances and required him to use the toilet every hour.

"We have the medical records, he is in unstable health," she said, adding that the family is gathering the papers to present as evidence in defense of Hakim.

She said Hakim had undergone testicular surgery in November at the Rafidiya Hospital in Nablus.

"He was at home [the night of the murders] and went to bed at 9:30 [p.m.]," she said.

Hakim, who was

jugged

in early April during the third sweep of detentions carried out by Israeli forces, has remained in detention since that time, and has had no contact with his family. Nouf said she "could not rule out" the idea that her son had been tortured and confessed under duress.

The mother said her daughter, Hakim's sister, Julia had also been

jugged

during the month-long series of sweeps. She said Julia had been released exhausted, and said she had been harshly interrogated and put under "severe psychological pressure," and had collapsed more than once during questioning.

Head of the village council Qais Awwad said he suspected much of Israel's investigation had been carried out using torture to extract confessions from residents, and repeated his insistence that international

Sherlocks

, or at the least observers, be present as the investigation continued.

Hakim was one of two teens from Awarta named in a briefing document obtained by AFP, in which Israel's internal security agency Shin Bet said it had

tossed in the slammer

two main suspects and five suspected accomplices.

"The two, residents of the village of Awarta, confessed during the investigation to planning and carrying out the attack and staged a reconstruction," the Shin Bet document said.

Six of the men

tossed in the slammer

in connection with the case are members of the Awad family from the village of Awarta, and a seventh, a resident of Ramallah, was a friend of one of the suspected accomplices, the document said.

The Israeli military confirmed the arrests. Colonel Nimrod Aloni, commander of the Shomron Brigade in the northern area of the occupied West Bank told a briefing: "We can say that the murderers are in our hands."

Hakim and Amjad,

jugged

in separate raids, were both named as prime suspects in the murders of five members of the Fogel family, settlers who lived in the illegal settlement of Itamar, adjacent to the village.

The Fogel parents and three of their children including an infant were found stabbed to death in their beds on 11 March. The killings spurred an increase in settler attacks against Paleostinians.
Posted by: Fred || 04/19/2011 00:00 || Comments || Link || E-Mail|| [6466 views] Top|| File under:
Southeast Asia
Gunmen kill three in ambush in southern Thailand
A soldier and two teenagers on a motorcycle were killed after gunmen ambushed an army unit in Pattani province on Monday night.

On Tuesday morning, police said that a group of gunmen opened fire at a field army base in Nong Chik district around 8:30 p.m. yesterday. The soldiers returned fire and the attackers retreated.

A team of 10 soldiers pursued the gunmen but were ambushed during the car chase.

In the fight that resulted, a soldier was killed and two teenaged civilians passing by on a motorcycle were wounded. The two, aged 15 and 19, were taken to a hospital where they died.

A father of one of the young victims was also gunned down a while back by suspected insurgents, police said.

Train station bomb injures two policemen

Two police officers were injured in a bombing near a train station in Narathiwat province.

Pol Sgt Chakpong Saengsawat and Pol Cpl Ratthapong Pramoonsap were severely injured in the bombing while inspecting a checkpoint near the Ruso train station after gunmen fired at it.

Two attackers on a motorcycle fired at them but no one was injured in the incident. The officers guarding the station were inspecting the site when a bomb near the railway track was set off by a mobile phone signal. The bomb exploded about 200 meters away from the shooting attack. Five men were believed to have carried out the attack.

The incident occurred only hours after a car bomb incident in Yala province which killed one Army ranger and wounded 23 others including civilians.

A surveillance camera showed the car was parked for around two hours before the car bomb exploded Monday at 8:16 a.m. Images of the driver were captured and investigations continue. Two small gas cylinders were in the car's trunk and were triggered by a radio communication device.
Posted by: ryuge || 04/19/2011 03:43 || Comments || Link || E-Mail|| [6470 views] Top|| File under:
Indonesian police identify mosque bomber
[Straits Times] INDONESIAN police on Monday identified a

jacket wallah

who

went kaboom!"

and

maimed

30 people at a

Mohammedan

on Friday prayer as a man on a police wanted list over previous attacks.

Forensic tests showed the bomber was Mohammed Syarif, 32, and police have seized nails and

kaboom

s including potassium nitrate, aluminium and sulphur from his parents' home, detectives told a televised

presser

.

Deputy chief detective Matheus Salempang said Syarif's motives and any links with terror groups are still under investigation, but it had been 'concluded and irrefutably proven' that he was the bomber.

'What we do know is that Syarif had been on the police wanted list in similar cases, including an attack on a minimarket in Cirebon,' he said.

Syarif detonated explosives strapped to his body at a mosque within a

cop shoppe

in Cirebon, West Java province, on Friday as worshippers began their prayers.

The

kaboom

killed him instantly and injured 30 people, six of them seriously. The

maimed

- who were mostly

coppers

including the Cirebon police chief - were found with nails, nuts and bolts lodged in their bodies.
Posted by: Fred || 04/19/2011 00:00 || Comments || Link || E-Mail|| [6466 views] Top|| File under:
Police seize six grenades in Malaysian hotel
[Straits Times] MALAYSIAN police said on Monday they had seized six grenades from a hotel in the capital and were investigating for possible links to terror groups.

The grenades were found in a budget hotel room in the Brickfields area, following a police raid last Wednesday, city police chief Zulkifli Abdullah told AFP.

'Police carried out the raid on Wednesday and we are investigating to find out more details on the grenades, its owners and links,' he said, without giving further details.

State media reported police were investigating if the explosives were linked to regional

orc

groups but the head of the country's anti-terror task force said initial reports showed they were unlikely to be used by terror groups.

A string of arrests and detentions last year have highlighted the growing presence of

forces of Evil

using Malaysia as a base to recruit supporters and plan attacks. Malaysia's universities have also become prime recruiting grounds for Islamic

orc

s, security experts have warned.

Unlike neighbouring Indonesia and Thailand, the moderate

Mohammedan

-majority nation has remained largely free of terror attacks but there are fears that lax policies could create a haven for jihadists.
Posted by: Fred || 04/19/2011 00:00 || Comments || Link || E-Mail|| [6467 views] Top|| File under:
Thousands attend Syria protesters' funerals
[Al Jazeera] Tens of thousands of Syrians have attended the funerals for protesters killed in the central city of Homs, chanting slogans demanding the overthrow of Bashir al-Assad, the country's president.

Rights activists say security forces killed at least 25 pro-democracy protesters in Homs on Sunday night as anti-government demonstrations flared across the country, claiming up to 30 lives.

Witnesses said mourners chanted "From alleyway to alleyway, from house to house, we want to overthrow you, Bashar," and "Either freedom or death, the people want to topple this regime".

The protest was the largest to hit the strategically important city, Syria's third largest, since protests in the country began one month ago.

A protester told

Al Jizz

that the first killing took place after evening prayers on Sunday when a group of around 40 demonstrators gathered outside the Bab al-Sibaa mosque chanting "freedom".

The protester, who gave his name as Abu Haider, said seven cars pulled up to the protesters and men in civilian clothes jumped out and opened fire on the crowd without warning.

"First we were calling for reforms, now we're calling for regime change," he said. "No one will accept the death of the

deaders

."

More

festivities

feared



Al Jizz

's correspondent Rula Amin, in Damascus
...The City of Jasmin is the oldest continuously-inhabited city in the world. It has not always been inhabited by the same set of fascisti...
, reported that the situation in Homs was very tense on Monday.

"People are complaining that many of the

maimed

are not going to the hospital, they fear that the security forces will pick them up from their hospital bed," she said.

"There is also a shortage of blood according to the people we have been talking to.

"People are concerned that

festivities

might erupt following the [funeral] processions."

She said there was also tension in the nearby town of Talbiseh, where five of the deaths occurred.

"The government says that

gunnies

had been going near the highway blocking the road.

"When security forces went to control the situation, they were attacked by the

gunnies

. One policeman was killed and another one injured, and three

gunnies

were killed."

The government and the opposition were trading blame over the heightened tensions and deadly

festivities

.

"The [accounts of] the government and the protesters vary. It is very hard to get information from there because there are no journalists there to verify what is happening," our correspondent said.

The latest

festivities

came two days after Assad said Syria's decades-long emergency laws would be lifted within a week and also promised a number of other reforms.

Despite the apparent concessions, activists had called for protests across nationwide on Sunday, which was Syria's Independence Day, commemorating the departure of the last French soldier 65 years ago.

The Damascus Declaration, an opposition umbrella group, called for peaceful protests in all cities and abroad to "bolster Syria's popular uprising and ensure its continuity".

In a statement posted on its website, the Damascus Declaration said the government was responsible for killing and wounding hundreds of Syrians who have been exercising their legitimate rights in the past month.

"The regime alone stands fully responsible for the blood of

deaders

and all that will happen next in the country,'' the statement said.
Posted by: Fred || 04/19/2011 00:00 || Comments || Link || E-Mail|| [6464 views] Top|| File under: Govt of Syria
Thousands demand overthrow of Assad after deaths
[Ennahar] Thousands demanded the overthrow of Syrian President-for-Life Bashir Pencilneck
al-Assad on Monday at the funeral of eight protesters killed in the central city of Homs as unrest swelled despite a promise to lift emergency law.

Activists in Homs said the eight were killed late on Sunday during protests against the death

in jug

of a tribal leader.

Wissam Tarif, a rights activist in contact with people in Syria, said the toll was higher and he had the names of 12 people killed in the city.

"From alleyway to alleyway, from house to house, we want to overthrow you, Bashar," the mourners chanted, according to a witness at the funeral.

YouTube footage showed thousands of people filling a wide city square.

Assad, facing a month of demonstrations against his authoritarian Baath Party rule, said on Saturday that legislation to replace nearly half a century of emergency law should be in place by next week.

But his pledge did little to appease protesters calling for greater freedoms in Syria, or curb violence which human rights
...which often include carefully measured allowances of freedom at the convenience of the state...
organisations say has killed at least 200 people.

"Homs is boiling. The security forces and the regime thugs have been provoking armed tribes for a month now," a rights activist told

Rooters

from the city.

Civilians who taken to the streets "were shot at in cold blood," he said.

Further north in Jisr al-Shughour around 1,000 people called on Monday for "the overthrow of the regime," echoing chants of protesters who overthrew leaders in Egypt and Tunisia, at the funeral of a man they said was killed by security forces.

Assad says Syria is the target of a conspiracy and authorities blame the violence on armed gangs and infiltrators supplied with weapons from

Leb

and Iraq.

The unrest, which broke out a month ago in the southern city of Deraa, has spread across Syria and presented the gravest challenge yet to Assad, who assumed the presidency in 2000 when his father Hafez al-Assad died after 30 years in power.

Western countries have condemned the violence but shown no sign of taking action against Assad, a central player in Middle East politics who consolidated his father's anti-Israel alliance with Iran and supports Islamist groups

Hamas, always the voice of sweet reason,

and

Hezbullies

, while holding intermittent, indirect peace talks with Israel.
Posted by: Fred || 04/19/2011 00:00 || Comments || Link || E-Mail|| [6470 views] Top|| File under:
Who's in the News
52
[untagged]
5
Taliban
2
Govt of Pakistan
1
Govt of Syria
1
TTP
1
Govt of Iran
1
al-Qaeda in North Africa
1
Hamas
1
Hizb-ut-Tahrir
1
Lashkar-e-Islami
Bookmark
E-Mail Me
The Classics
The O Club
Rantburg Store
The Bloids
The Never-ending Story
Thugburg
Gulf War I
The Way We Were
Bio
Merry-Go-Blog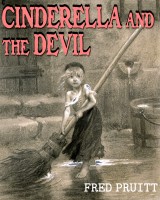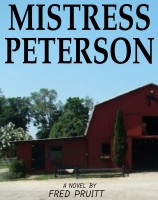 On Sale now!


A multi-volume chronology and reference guide set detailing three years of the Mexican Drug War between 2010 and 2012.

Rantburg.com and borderlandbeat.com correspondent and author Chris Covert presents his first non-fiction work detailing the drug and gang related violence in Mexico.

Chris gives us Mexican press dispatches of drug and gang war violence over three years, presented in a multi volume set intended to chronicle the death, violence and mayhem which has dominated Mexico for six years.
Click here for more information


Meet the Mods
In no particular order...


Steve White
Seafarious
Pappy
lotp
Scooter McGruder
john frum
tu3031
badanov
sherry
ryuge
GolfBravoUSMC
Bright Pebbles
trailing wife
Gloria
Fred
Besoeker
Glenmore
Frank G
3dc
Skidmark
Alaska Paul



Better than the average link...



Rantburg was assembled from recycled algorithms in the United States of America. No trees were destroyed in the production of this weblog. We did hurt some, though. Sorry.
34.239.167.149

Help keep the Burg running! Paypal: