Afghanistan
150 Afghan schoolgirls poisoned
h/t Michael Yon


About 150 Afghan schoolgirls were poisoned today after drinking contaminated water at a school in the country's north, officials said, blaming it on conservative radicals opposed to female education.

Since the 2001 toppling of the Taliban, which banned education for women and girls, females have returned to schools, especially in Kabul.

"We are 100 per cent sure that the water they drunk inside their classes was poisoned. This is either the work of those who are against girls' education or irresponsible armed individuals," said Jan Mohammad Nabizada, a spokesman for education department in northern Takhar province.
Posted by: Glenmore || 04/17/2012 09:53 || Comments || Link || E-Mail|| [6459 views] Top|| File under:
Nato Soldiers Kill ANA Soldier
An Afghan National Army soldier was killed when he opened fire on a NATO


...the North Atlantic Treaty Organization. It's headquartered in Belgium. That sez it all....


convoy in southern Kandahar province on Monday, a military official said.


Good. That's how it's supposed to go.

"A soldier from ANA Supportive Unit opened fire on a NATO convoy travelling to Kandahar airport and was killed in return fire," Commander of 205th Corp Abdul Hamid Wardak said.

There were no NATO fatalities in the incident, he added.

Meanwhile,


...back at the shouting match, a new, even louder, voice was to be heard...


Kandahar security forces seized a
cycle of violence full of

bomb

s in the Aino area of Kandahar city, provincial

front man

Jawed Ahmad Faisal told TOLOnews.

No suspects were

incarcerated

in connection with incident, he added.

"Coordination between

Afghan cops

should increase in order to prevent attacks like those occurred in Kabul,

Pashtun-infested Logar

, Paktia and Nangarhar


The unfortunate Afghan province located adjacent to Mohmand, Kurram, and Khyber Agencies. The capital is Jalalabad. The province was the fief of Younus Khalis after the Soviets departed and one of his sons is the current provincial Taliban commander. Nangarhar is Haqqani country..


," Faisal said.

"Security checkpoints have increased in Kandahar and discovery of the motorbike was also as a result coordination between security forces," he said, also asking Kandahari citizens to cooperate with the security forces.

At least eight

coppers

and five

non-combatants were killed

in Sunday's coordinated attacks launched by

forces of Evil

in four provinces of the country.

Another 74 others, including 32 security forces, were

maimed

in the incidents.

Around 36

forces of Evil

attacked government and foreign facilities in Kabul,

Pashtun-infested Logar

, Nangarhar and Paktia provinces.



Afghan cops

rapidly responded to the

Death Eater

s; however,

forces of Evil

resisted for more than 18 hours in Kabul.

The Taliban

grabbed credit

for the attacks, saying that the German and British Embassies and Isaf HQ were their prime targets.
Posted by: || 04/17/2012 00:00 || Comments || Link || E-Mail|| [6459 views] Top|| File under:
Africa Horn
UN Camp in South Sudan Targeted by Sudanese Warplanes
[Tripoli Post] Sudanese warplanes bombed a UN peacekeepers' base, damaging it but causing no casualties in the first such attack since a recent escalation of fighting with South Sudan, reports by ADP indicate.

The area's information minister, Gideon Gatpan said that bombing raids on Sunday also killed nine civilians elsewhere in South Sudan's Unity border state, adding that bombs were dropped near the oil-producing state's capital Bentiu, as well as in the village of Mayom, some 60 kilometres to the west.

Gatpan said that in Mayom seven

non-combatants were killed

and 14

maimed

. Two fighter jets released eight bombs east of Bentiu and two bombs fell inside the UN camp in Mayom destroying a generator and a radio. Others fell in villages around Bentiu, where two people were killed.

UN peacekeeping mission

front man

Kouider Zerrouk confirmed the attack on the small base, but said "there were no casualties, no one was

maimed

".

Posted by: Fred || 04/17/2012 00:00 || Comments || Link || E-Mail|| [6466 views] Top|| File under: Govt of Sudan
Sudan parliament brands South's government 'enemy'
[Daily Nation (Kenya)] Sudan's parliament voted unanimously on Monday to brand the government of South Sudan an enemy, after southern troops invaded the north's main oilfield.

"The government of South Sudan is an enemy and all Sudanese state agencies have to treat her accordingly," the parliament's resolution said.

After the vote, parliamentary speaker Ahmed Ibrahim El-Tahir called in the legislature for the overthrow of the Sudan People's Liberation Movement (SPLM) which rules the South.

"We announce that we will clash with SPLM until we end her government of South Sudan. We collect all our resources to reach this goal," he said.

World powers have urged restraint after fighting began with waves of aerial bombardment hitting the South, whose troops last Tuesday seized Khartoum's main Heglig oil region from Khartoum's army.

It is the most serious clash since July 2011 when South Sudan separated after an overwhelming "yes" vote under a peace deal that ended 22 years of civil war.

When the South became independent, Khartoum lost about 75 percent of its oil production and billions of dollars in revenue, leaving the Heglig area as its main oil centre.

Tuesday's attack caused a total production shutdown, Ahmed Haroun, the South Kordofan governor, said last week.

Legislators said those responsible for the loss of a region which accounted for about half the country's oil output should be held accountable.

"How did we lose Heglig in a matter of hours?" Samia Habani, a Khartoum MP, asked in the chamber. "This is something unacceptable."

Alfa Hashim, an MP from Darfur in the country's west, said the seizure of Heglig was "something rare in the history of Sudan's army" and someone must be found responsible.

Some have called for the resignation of Defence Minister Abdelrahim Mohammed Hussein, who is wanted by the
International Criminal Court


... where Milosevich died of old age before being convicted ...


for alleged crimes against civilians in Sudan's western region of Darfur.

A number of MPs sought a suspension of the constitution and elected government in South Kordofan state, which includes Heglig, to give the military a free hand to fight the South.

The latest unrest follows

festivities

around Heglig that broke out on March 26.

Although South Sudan disputes that Heglig belongs to Sudan, the area is not included in the roughly 20 percent of the border officially contested.
Posted by: Fred || 04/17/2012 00:00 || Comments || Link || E-Mail|| [6458 views] Top|| File under: Govt of Sudan
Africa North
Swiss Woman Kidnapped in Mali's Timbuktu
[An Nahar] Switzerland


...home of the Helvetians, famous for cheese, watches, yodeling, and William Tell...


on Monday confirmed that a female national had been kidnapped in Mali's Timbuktu, the fabled city seized by Islamists following after a coup in the west African nation.

A statement by the federal department of foreign affairs (FDFA) in Bern said that authorities were in contact with the woman's family and "were making every effort to ensure the kidnap victim is released unharmed," but did not identify her.

Local reports said she was a Christian woman in her 40s named Beatrice who had lived in the ancient city for years and was active in the local community.

Officials at the Swiss government's Agency for Cooperation and Development office in Bamako and at the Swiss embassy in Dakar, which is also responsible for Mali, are in touch with local authorities, the FDFA said.

The government said it had advised its nationals to leave the country temporarily following the March 22 coup and had been advising against travelling to Mali since December 2009 because of a higher risk of kidnappings.

"Because of the deteriorating security situation following the military coup and the advance of the rebels in the north of the country, since March 30 the FDFA has advised the Swiss nationals living in Mali to leave the country temporarily," it said.

Posted by: Fred || 04/17/2012 00:00 || Comments || Link || E-Mail|| [6458 views] Top|| File under: al-Qaeda in North Africa
Riot police disperses businessmen protest in Sana'a
[Yemen Post] Riot police forces managed to disperse on Monday protesters camping in front of the Tax Authority headquarters in the Yemeni capital of Sana'a.On Sunday, dozens of businessmen staged an open-ended sit-in protest in front of the Tax Authority HQ demanding that the tax sales law be canceled, corrupt officials be purged, and their confiscated goods be released. Prominent businessmen were at the forefront of protests including, Hassan al-Kabous, the Chamber of Commerce and Industry chief.

Police forces used tear gas bombs and fired shots in the sky in an effort to disperse the protesters, leaving at least some businessmen

maimed

of suffocation, local sources close to the government-owned building told Yemen Post anonymously.The

maimed

merchants were reported to have been raced to some hospitals in the capital.One merchant participating in the sit-in, Ali al-Hababi, said that the way the security forces dealt with them was barbaric especially given that their demonstrations were conducted in a peaceful, civil manner. "We are not

Death Eaters

to treat us like this, we only call for our rightful rights," he added.The Tax Department director, Mohammed Galeb, said on Sunday that groups of armed thugs are surrounding the department's headquarters, calling on security sources to assume its role and break the siege imposed on them.


Posted by: Fred || 04/17/2012 00:00 || Comments || Link || E-Mail|| [6457 views] Top|| File under: Arab Spring
Riots in Hajjah Central Prison, 40 wounded
[Yemen Post]
Inmates of the Central Prison in the northern Yemeni province of Hajjah continued their sit-in demonstration for the second day in protest over the delaying of their cases by courts and prosecutions. Police attempted to disperse the crowd with tear gas and firing live shots in the sky, leaving at least 40 prisoners

maimed

, 7 of whom are

at death's door

s.The injured inmates were rushed to the Saudi Hospital for treatment, local security source was quoted as saying.

The prisoners started their sit-in rally yesterday demanding that the authorities revamp the bad services and conditions of the prison, and that the prosecutions and courts stop neglecting their cases. The protesters also complain of bad health conditions that prompted infectious diseases to spread among them.The Riots police was called in to deal with the protesters. They used more than 25 tear gas bombs in a bid to disperse the prisoners after the provincial security chief, and the head of Hajjah prosecution failed to convince the them to stop their protests, the paper said, citing sources from the prison.Yesterday afternoon, one of the protesting prisoners attacked the jail director, Yahia al-Mualmi, by stabbing him right in the neck with a sharp dagger. However,


it was a brave man who first ate an oyster...


al-Maualmi injury was described as light and his health condition as stable by doctors.We have been attacked in the presence of the provincial security chief and the provincial prosecutor as we refused to listen to them and stop our protests, a prisoner was quoted saying.The police presence was at least doubled in and around the prison and strict security measures were taken to foil any potential collective escape of prisoners after the riots today.

Posted by: Fred || 04/17/2012 00:00 || Comments || Link || E-Mail|| [6459 views] Top|| File under:
US drone strikes al-Qaeda convoy in Shabwa
[Yemen Post]
US drones targeted al-Qaeda an vehicle in the southeastern Yemeni province of Shabwa with five strikes, sources told Yemen Post.The drone targeted the

beturbanned goon

s' car in Karma area in Azzan district, of Shabwa, which is considered to be al-Qaeda stronghold as it's the hometown of the Yemeni-American

holy man

Anwar al-Awlaqi, who was killed last year by a drone attack.

As of yet, there is no reports of causalities resulting from the attack but a tribal source told Yemen Post on condition of anonymity that the five people who were in the car are all presumably killed.

Further, the drone has targeted some hideouts in the areas between al-Hota and Azzan districts of Shabwa, media outlets said.

US intensified its drones attacks in the southern parts of Yemen in an effort to compensate for the disrupted military cooperation on fighting the terror network. The cooperation, which is based on training, funding, and donating equipment, was suspended owning to the unrest that plagued the country last year.Azzan, a district in Shabwa, was taken over by al-Qaeda

gunnies

who found little resistance by security forces.The terror network also take control of some towns in the war-torn province of Abyan, including Zinjubar, the

placid provincial capital

, taking an advantage of the distracted army.

Posted by: Fred || 04/17/2012 00:00 || Comments || Link || E-Mail|| [6459 views] Top|| File under: al-Qaeda in Arabia
Caribbean-Latin America
Mexican Marines detain 9 drug cartel bad guys

For a map, click here

By Chris Covert
Rantburg.com

Mexican Naval Infantry units have detained a total of nine suspects -- allegedly affiliated with the Jalisco Nueva Generacion drug cartel -- including two top leaders in three operations in Veracruz state, according to data provided by the Mexican Secretaria de Marina (SEMAR).

The three counternarcotics operations all took place in Boca del Río municipality, starting in Infonavit colony, where marines detained five suspects identified as José Manuel Sanchez Sanchez AKA Cunita, 42, Adriana Reyes Leal, 18, Noemi de la O. Rodriguez, 30, Martha Crisol Martínez Portillo AKA Tita, 22 and Levi Vergara Yepez AKA Coca, 25.

Marines also secured guns, munitions, quantities of crack cocaine and marijuana and one vehicle.

Based on an anonymous citizen's complaints and information developed from the Infovanit colony stop, marines were dispatched to Primero de Mayo where they detained two individuals on a motorcycle identified as Jorge Luis Feria Hernandez, 23 and José Francisco Torres Lopez, 27.

In Primero de Mayo, Mexican Marines also seized guns, drugs and other contraband, including a motorcycle.

SEMAR said that Jorge Luis Feria Hernandez was the Jalisco Nueva Generacion cartel's financial agent for the area.

A final operation took place in Nueva Era colony where Marines detained Noe Humberto Hernandez Perez AKA La P, 28 and a female companion, Claribel Casas Duran, 24.

SEMAR said that Hernandez Perez was the Jalisco Nueva Generacion's plaza leader for the Boca del Rio/Veracruz region. Weapons, drugs, ammunition and other contraband were seized in the aftermath of the arrest.

The Jalisco Nueva Generacion drug cartel's top leaders -- Erick Valencia Salazar, AKA El 85 and Nemesio Oseguera, AKA El Mencho -- were detained in a Mexican Army operation earlier last month in Jalisco state, the aftermath of which saw massive numbers of roadblocks and gun battles between cartel operatives and Mexican security forces in Guadalajara, Jalisco, the cartel's home turf.
To read the Rantburg.com report on the Mexican Army operation in Guadalajara last month, click here

Chris Covert writes Mexican Drug War and national political news for Rantburg.com
Posted by: badanov || 04/17/2012 00:00 || Comments || Link || E-Mail|| [6459 views] Top|| File under:
India-Pakistan
Two ST men among five shot dead
[Dawn] At least five people, including two activists of the Sunni Tehrik
...formed in Karachi in 1992 under by Muhammad Saleem Qadri. It quickly fell to trading fisticuffs and

liquidation

s with the MQM and the Sipah-e-Sahaba, with at least a half dozen of its major leaders rubbed out. Sunni Tehreek arose to become the primary opposition to the Deobandi Binori Mosque, headed by Nizamuddin Shamzai, who was eventually bumped off by person or persons unknown. ST's current leadership has heavily criticized the Deobandi Jihadi leaders, accusing them of being sponsored by Indian Intelligence agencies as well as involvement in terrorist activities...
, were killed in different parts of the city on Sunday, said police and party sources.

In Lines Area, officials said, two ST activists were

rubbed out

in an act of

assassination

in the early hours of Sunday.

Mohammad Yaha, 35, was sitting with Rashid Rasheed, 30, near the latter's home in Gulshan-e-Zahoor, where

gunnies

riding a

cycle of violence

pulled up and spayed them with bullets before fleeing, the police said.

They added that both victims sustained multiple gunshot wounds and were rushed to the Jinnah Postgraduate Medical Centre, where doctors pronounced them dead on arrival.

Following the medico-legal formalities, the police handed over the bodies to the families.

Police

Sherlocks

said 16 spent bullet casings of 9mm and TT pistols were found at the crime-scene. They said that Rashid was an air conditioner technician.

An ST

front man

said both victims were associated with the Lines Area sector of the party.

Their funeral prayers were offered after Asr near their homes. They were buried in a local graveyard. ST leadership and a large number of party workers attended the burial. Heavy contingents of police and Rangers were deployed in the locality to avert any untoward incident.

Posted by: Fred || 04/17/2012 00:00 || Comments || Link || E-Mail|| [6457 views] Top|| File under:
Checkpoints set up in Kohat to nab fugitives
[Dawn] The Kohat police has established several new checkpoints at various places on its borders with Bannu and Hangu for the arrest of prisoners who

beat feet

from Bannu central jail on early Sunday.

The police said that according to information received by the regional police headquarters in Kohat, about 384 prisoners had

beat feet

from the Bannu jail, which came under attack by the

jihad boy

s.

They said that police parties had also started operation in different residential and mountainous parts of Kohat and checking passengers coming from Bannu on the highways.

Deputy inspector general of police, Kohat region, Imtiaz Shah had deputed several contingents of police in Lachi tehsil of Kohat, Shakardarra and Sumari-Hangu road to foil escape of any prisoner through Kohat into other districts.

The officials said that the border with the tribal areas was also being monitored because some of the prisoners wanted in heinous crimes like kidnapping for ransom belonged to the tribal areas.

However,


the man who has no enemies isn't anybody and has never done anything...


none of the fleeing prisoners has been

locked away

in Kohat area till filing of this report.

Posted by: Fred || 04/17/2012 00:00 || Comments || Link || E-Mail|| [6459 views] Top|| File under: Govt of Pakistan
Israel-Palestine-Jordan
Israel Holds 47 Pro-Palestinian Activists Pending Expulsion
[An Nahar] Israeli authorities were on Monday holding 47 foreigners pending deportation, out of 79 barred from entering the Jewish state because of their links to a pro-Paleostinian campaign, an official said.

"There are 47 people still awaiting deportation, including 37

Frenchies

, eight Britons, an Italian and a Canadian," immigration official Sabine Haddad told Agence

La Belle France

Presse.

"Those who remain will be repatriated by the same airline companies that brought them to Israel as soon as there are places available for them," she added.

All 79 activists would be barred from entering Israel for five years, Haddad said.

Hundreds of Israeli police had been deployed at the airport from Saturday night in a bid to prevent the arrival of a wave of foreigners taking part in the "Welcome to Paleostine" fly-in campaign, also known as the "flytilla."

Organizers of the campaign, now in its third year, had been expecting to welcome up to 1,500 people, but Israel vowed to prevent them from entry, warning airlines they would be forced to foot the bill for the activists' immediate return home.

The organizers said in a statement on Monday that the

jugged

activists had begun a hunger strike "in solidarity with the April 17 Paleostinian Prisoners' Day on one hand and to renew the demand for their basic right to move freely in the occupied West Bank, especially to Bethlehem."

European airlines, under Israeli pressure, cancelled the tickets of at least 300 Tel Aviv-bound passengers, sparking angry protests in several European capitals.

According to Haaretz newspaper, over a third of the names presented to the airlines were added to the blacklist without any concrete evidence they were planning anything illegal.

Quoting a senior source familiar with the list, the paper said there was no evidence that 470 of the 1,200 names on it -- compiled by Israel's Shin Bet internal security agency -- were involved in "pro-Paleostinian activities" or affiliated with the "flytilla."

Police at the airport also

placed in durance vile

nine Israeli activists who had come to support the visitors.

Posted by: Fred || 04/17/2012 00:00 || Comments || Link || E-Mail|| [6459 views] Top|| File under: PLO
Syria-Lebanon-Iran
Fierce Clashes Kill 45 as U.N. Observers Begin Work in Syria
[An Nahar] Syrian forces were locked in fierce

shootout

s Monday with rebels in one city and shelled another, as the U.N. chief urged "maximum restraint" after the arrival of observers to oversee a truce aimed at ending 13 months of bloodshed.

Hereditary President-for-Life Bashir Pencilneck al-Assad


Light of the Alawites...


's forces killed at least 45 civilians and were fighting rebels at Idlib in the northwest, while also shelling the flashpoint central city of Homs, said the Local Coordination Committees and the Syrian Observatory for Human Rights.

Twenty-three

non-combatants were killed

in Idlib, nine in Hama, six in Homs, three in Daraa, two in al-Qameshli, one in Aleppo


...For centuries, Aleppo was Greater Syria's largest city and the Ottoman Empire's third, after Constantinople and Cairo. Although relatively close to Damascus in distance, Aleppans regard Damascenes as country cousins...


and one in the Damascus


...Capital of the last remaining Baathist regime in the world...


suburb of Douma, the LCC said.

Since a U.N.-backed ceasefire came into force at dawn Thursday, at least 55 people, mostly civilians, have died in violence that prompted U.N. chief
the ephemeral Ban Ki-moon


... of whom it can be said to his credit that he is not Kofi Annan...


to urge Syria to ensure the truce does not collapse, the Observatory said.

It said on Monday that 11,117 people have been killed in 13 months of unrest -- 7,972 civilians and 3,145 military and

gunnies

, including fewer than 600 rebel fighters.

In Brussels, Ban called on Damascus to exercise "maximum restraint" and the opposition to "fully cooperate" to cement the shaky ceasefire.

An advance team of six international observers arrived in Damascus late on Sunday, the United Nations


...boodling on the grand scale...


said.

The delegation -- the first of 30 monitors the U.N. Security Council approved on Saturday -- will set up a headquarters and prepare routines to verify a cessation of hostilities.

"They've arrived and they will start work (on Monday) morning," U.N. peacekeeping department

front man

Kieran Dwyer said. "The other monitors in the advance party are still expected in Syria in coming days."

The remainder would come from around the Middle East and Africa "so we can move people quickly and they are experienced in the region," he told Agence

La Belle France

Presse.

Their mission is just one part of the six-point peace plan that Syria agreed with U.N.-Arab League


...an organization of Arabic-speaking states with 22 member countries and four observers. The League tries to achieve Arab consensus on issues, which usually leaves them doing nothing but a bit of grimacing and mustache cursing...


envoy Kofi Annan

...Ghanaian diplomat who served as the seventh and so far the worst Secretary-General of the UN. Annan and the UN were the co-recipients of the 2001 Nobel Peace Prize for something or other that probably sounded good at the time. In December 2004, reports surfaced that Kofi's son Kojo received payments from the Swiss company Cotecna, which had won a lucrative contract under the UN Oil-for-Food Program. Kofi Annan called for an investigation to look into the allegations, which stirred up the expected cesspool but couldn't seem to come up with enough evidence to indict Kofi himself, or even Kojo...
The former U.N. chief wants more than 200 observers to be deployed in Syria, but the Security Council has said there would be a full mission only if the violence halts.

The United States warned on Monday that heightened violence in Syria threatens the sending of the full mission.

New attacks by government forces "call into question the wisdom and viability" of sending the full force, said the U.S. ambassador to the United Nations, Susan Rice.

The observers were welcomed by Syria, which hoped they would see for themselves the "crimes" committed by "armed terrorist groups," said the state news agency SANA.

They face a perilous task, with Western nations doubting Assad's commitment to the ceasefire amid reports his forces have kept battering rebel strongholds and clashed with rebels.

A spike in deadly violence forced

the vaporous Arab League

to end its own Syrian monitoring mission in late January, barely a month after sending observers.

Qatar's emir, Sheikh Hamad bin Khalifa al-Thani, told a

presser

in Rome on Monday that the chances for success for the Annan peace plans were "no higher than three percent."

On Monday, security forces killed two civilians when they fired on a car in Hama, while a third passenger later died of wounds, said the Observatory.

In the same province, security forces killed a 16-year-old youth after it

shot up

random in the village of Khatab, said the Observatory.

Elsewhere, fierce

shootout

s broke out at dawn between forces loyal to Assad and rebels in the northwestern city of Idlib, is said.

Four civilians were

rubbed out

by security forces during the

shootout

.

Security forces also

rubbed out

a civilian in the town of Inkhel, southern Daraa province, where the uprising against Assad's iron-fisted rule erupted in March 2011.

Regime forces resumed shelling rebel neighborhoods of Khaldiyeh and Bayyada in the central city of Homs, killing three people, the Observatory said.

The authorities on Sunday charged that rebels had "intensified" attacks on security forces and civilians, warning of a response, as state media published a list of alleged acts of violence.

Ban voiced concern over the shelling of Homs.

"I am very much concerned about what has happened since yesterday and today," he said. "It is important, absolutely important, that the Syrian government should take all the measures to keep this cessation of violence."

China and Russia, which raised earlier reservations over the text of the peacekeepers resolution and had vetoed past resolutions, backed Saturday's vote at the Security Council that approved the monitoring mission.

Syrian Foreign Minister Walid Muallem, meanwhile, was due to arrive Monday in Beijing to brief Chinese officials about the U.N.-brokered truce, China's state Xinhua news agency said.

Meanwhile,


...back at the wrecked scow, a single surviver held tightly to the smashed prow...


Syrian tribes opposed to Assad said Monday they would join forces in an "Assembly of Tribes," Syrian opposition members and media reported.

"Today we proclaim, as children of all tribes, an Assembly of Tribes," opposition Syrian National Council (SNC) member Mahmut al-Maslat said in a statement read out on behalf of the assembly.

Continued on Page 49
Posted by: Fred || 04/17/2012 00:00 || Comments || Link || E-Mail|| [6460 views] Top|| File under: Govt of Syria
UN Observers Arrive Syria to Monitor Fragile Ceasefire
[Tripoli Post] The first six-strong advance party of observers from the United Nations


...boodling on the grand scale...


are starting work in Syria Monday. They would make contact with the Syrian government and opposition, before beginning to monitor the fragile ceasefire. Another 24 will be arriving in Damascus


...Capital of the last overtly fascist regime in the world...


by the end of the week.

The advance party from the UN's Department of Peacekeeping Operations (DPKO) arrived in the capital Damascus on Sunday, a day after the UN Security Council passed a resolution authorising their deployment.

The monitors' first tasks will be to liaise with the government of Syria, the Syrian security forces and begin to reach out to the opposition so that all sides understand they've arrived, and that mission's pre-advanced team has begun its work in monitoring.

This follows the Security Council's authorisation for sending an advance team of up to 30 unarmed military observers to Syria to report on the implementation of a full cessation of armed violence, pending the deployment of a United Nations supervision mission that will be tasked with monitoring the ceasefire.

Posted by: Fred || 04/17/2012 00:00 || Comments || Link || E-Mail|| [6461 views] Top|| File under: Govt of Syria
Who's in the News
38
[untagged]
5
Govt of Pakistan
5
Arab Spring
4
Govt of Syria
2
al-Shabaab
2
Govt of Sudan
1
Commies
1
al-Qaeda in Arabia
1
al-Qaeda in North Africa
1
Taliban
1
Hezbollah
1
Jamaat-e-Islami
1
Lashkar e-Taiba
1
PLO
1
Boko Haram
Bookmark
E-Mail Me
The Classics
The O Club
Rantburg Store
The Bloids
The Never-ending Story
Thugburg
Gulf War I
The Way We Were
Bio
Merry-Go-Blog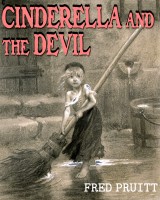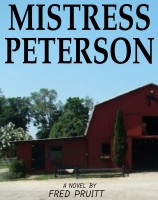 On Sale now!


A multi-volume chronology and reference guide set detailing three years of the Mexican Drug War between 2010 and 2012.

Rantburg.com and borderlandbeat.com correspondent and author Chris Covert presents his first non-fiction work detailing the drug and gang related violence in Mexico.

Chris gives us Mexican press dispatches of drug and gang war violence over three years, presented in a multi volume set intended to chronicle the death, violence and mayhem which has dominated Mexico for six years.
Click here for more information


Meet the Mods
In no particular order...


Steve White
Seafarious
Pappy
lotp
Scooter McGruder
john frum
tu3031
badanov
sherry
ryuge
GolfBravoUSMC
Bright Pebbles
trailing wife
Gloria
Fred
Besoeker
Glenmore
Frank G
3dc
Skidmark
Alaska Paul



Better than the average link...



Rantburg was assembled from recycled algorithms in the United States of America. No trees were destroyed in the production of this weblog. We did hurt some, though. Sorry.
3.235.191.73

Help keep the Burg running! Paypal: