Home Front: WoT
Taliban leader claims responsibility for shooting at US Immigration Centre
PAKISTAN'S top Taliban commander Baitullah Mehsud has reportedly claimed responsibility for the shootings at an US immigration services centre in New York state that killed 13 people.

"I accept the responsibility. They were my men,'' Mr Mehsud told reporters in Peshawar on phone from an undisclosed location.

Mr Mehsud said the massacre was in revenge for the continued US drone attacks on Pakistan's tribal region bordering Afghanistan. The seven semi-autonomous tribal districts are known to serve as sanctuaries for al-Qaeda and Taliban rebels. The militant commander added that his men would hit US targets until Washington halted the missile strikes.

A lone killer armed with at least two handguns massacred 13 people at a citizenship centre in New York state before apparently shooting himself, police say. The slayings took place on the main floor of the American Civic Association in Binghamton, 217km northwest of New York city. The gunman, reported by media to be of Vietnamese origin, barricaded a car against the back door of the centre to prevent escape.
Posted by: Oztralian || 04/04/2009 05:35 || Comments || Link || E-Mail|| [6469 views] Top|| File under:
India-Pakistan
Pakistan police: Abducted American UN worker freed
An American U.N. worker kidnapped near the Afghan border more than two months ago was abandoned by his captors Saturday, a police official said, but the militant violence plaguing Pakistan continued its relentless pace, as a suicide bomber attacked a paramilitary base in the capital, killing eight.

John Solecki was taken captive Feb. 2 in the southwestern city of Quetta in Baluchistan by kidnappers who indicated they were separatists and threatened repeatedly to behead him.

Wazir Khan Nasir, a senior police official in Quetta, said Solecki was abandoned by his captors in a southern village on Saturday and was now in police custody. The U.N. could not immediately confirm his release.

Solecki's kidnappers have identified themselves as the Baluchistan Liberation United Front, suggesting a link to local separatists who have waged a long insurgency against Pakistan's government rather than to the Taliban or al-Qaida.
Posted by: ed || 04/04/2009 15:17 || Comments || Link || E-Mail|| [6462 views] Top|| File under:
Six paramilitary soldiers killed in Islamabad suicide attack
At least six paramilitary personnel were killed and five others injured when a suicide bomber struck in the heart of the Pakistani capital on Saturday targeting security forces near the United Nations office.

The suicide bomber targeted the barracks of the VIP and Diplomatic Protection Department near the Jinnah supermarket in Islamabad [Images], killing at least six, police officials said.

Though initial reports had said that there was an exchange of fire between security forces and suspected militants, but police officials clarified that Paramilitary Frontier Corps personnel had fired in panic.

The personnel have been asked to unload their weapons to prevent any further panic-firing. The market was packed with shoppers at the time of the attack. Panicked people rushed out of the supermarket causing traffic snarls on nearby roads as the police and security personnel cordoned off the area.

Security personnel have repeatedly come under attack from militants in Pakistan in the recent past.

A suicide bomber detonated his explosive-laden vehicle near a military convoy in Miranshah city of North Waziristan early on Saturday killing 17 people and injuring 30 others.

Gunmen had attacked a Police Training Centre in Lahore [Images] on March 30, killing 13 people, including eight security personnel. Eight people, including policemen, were killed and several others were injured when terorrists ambushed the bus of Sri Lankan cricket team in Lahore on March 3.
Posted by: john frum || 04/04/2009 12:52 || Comments || Link || E-Mail|| [6479 views] Top|| File under:
Suspected LTTE cadre arrested in Chennai
Chennai (PTI): A suspected LTTE cadre was arrested with some communication gadgets and night vision equipment from the city, police said on Saturday.

Based on information from central intelligence agencies, Sayanthan was held from an undisclosed place in the city last night and remanded in judicial custody, they said.

Satellite phones, GPS devices and some night vision equipment were recovered from him.

Police also arrested four persons, including two Sri Lankan nationals, on Friday and seized laptop and some satellite phones from them.

However, police declined to divulge any details regarding the arrests.

The arrests come even as police on Friday night said Tamil Nadu Chief Minister M Karunanidhi had received a death threat letter suspectedly from the LTTE following which security for him has been tightened.
Posted by: john frum || 04/04/2009 10:18 || Comments || Link || E-Mail|| [6461 views] Top|| File under:
9 alleged terrorists enter Lahore: intelligence sources
[Geo News] As many as nine alleged terrorists have entered in Lahore, intelligence sources said on Friday. According to sources, two among nine terrorists are capable of carrying out suicide attacks while remaining seven may launch terrorist attacks parallel to Liberty and Manawan terror strikes. Alleged terrorists are aged between 20 to 22 years, sources added.

Posted by: Fred || 04/04/2009 00:00 || Comments || Link || E-Mail|| [6461 views] Top|| File under: al-Qaeda in Pakistan
Pakistan: NATO supplies terminal attacked by militants
[ADN Kronos] Suspected Taliban militants on Friday attacked a terminal holding NATO and US supplies located on the outskirts of the northwestern Pakistani city of Peshawar.

At least five shipping containers and nine NATO vehicles were set on fire, including firefighting vans and jeeps, after militants attacked the Port World Logistic terminal with petrol bombs and rockets.

A heavy exchange of fire took place between security forces personnel and the attackers. However, all the militants managed to flee the area.

The attack takes place as the US is expected to sign a formal agreement on Friday for a new major supply route into Afghanistan. Although defence officials have declined to name that country, several Central Asian nations have recently expressed their willingness to allow US cargo supplies to transit their borders, including Kazakhstan, Uzbekistan, Tajikistan and Kyrgyzstan.

The US military sends 80 percent of its supplies for the Afghan war through Pakistan, including 40 percent of the fuel for its troops, according to defence department. Frequent attacks against the supplies and supply routes have forced the US military to explore alternate routes.

Posted by: Fred || 04/04/2009 00:00 || Comments || Link || E-Mail|| [6464 views] Top|| File under: TTP
Six killed as Kashmir security reviewed
[Bangla Daily Star] Five militants and a civilian were killed in fresh violence in Kashmir as senior Indian officials arrived in the revolt-hit state to review security ahead of elections, police said Friday.

The militants died in gunbattles with the army in the southern district of Kishtiwar and in Kupwara in the north, closer to the de facto border dividing Kashmir between nuclear-armed India and Pakistan.

"Three of the slain militants were members of Lashkar-e-Taiba," a police spokesman said, referring to the Islamic group India blames for the deadly November attacks in Mumbai that left 165 people dead.

Lashkar has denied any role in those attacks.

Police said suspected militants shot dead a civilian in southern Rajouri district late Thursday.
Posted by: Fred || 04/04/2009 00:00 || Comments || Link || E-Mail|| [6463 views] Top|| File under: Lashkar e-Taiba
Fazlullah returns to Imam Dheri
Chief of the Tehreek-e-Taliban (TTP) Pakistan in Swat, Mullah Fazlullah, returned to Imam Dheri Markaz -- a madrassa that was previously used by him as his headquarters -- on Friday after staying away from the place for two years.

Fazlullah addressed those who had gathered there for Friday prayers, after Tehreek Nifaz-e-Shariat-e-Muhammadi chief Sufi Muhammad delivered the Friday sermon. Fazlullah said his group had taken up arms for the enforcement of sharia, but "we have now lay down our weapons with our goal achieved". He said the Taliban had 'utmost faith' in Sufi Muhammad.

He told the gathering that NATO forces could not stay in Afghanistan if their supplies were cut off through the Torkham route.

Referring to recently established qazi courts in Swat, Fazlullah said the TTP wanted qazis to make decisions in light of the holy Quran and Sunnah.

He claimed that the people of Swat had 'voiced their support' for the implementation of sharia, but around 240 of them had also lost their lives in the process. The TTP chief said he was not sure if he would return to his former headquarters again. "Life and death are in the hands of Allah," he said, adding that the movement for the implementation of shariat would continue even if he died.

Separately, the Malakand commissioner said all 'unnecessary' checkposts had been removed from the district.

Posted by: Fred || 04/04/2009 00:00 || Comments || Link || E-Mail|| [6461 views] Top|| File under: TTP
Tribesmen riot after suspected Taliban destroy radio station
Hundreds of tribesmen in South Waziristan's Wana headquarters ransacked government buildings in the area hours after suspected Taliban blew up a two-room state-run FM radio station on Friday.

Talking to Daily Times, eyewitnesses said authorities deployed security forces several hours after the attack. "Suspected Taliban destroyed the station during the early hours of Friday after taking away the equipment in it," local administration officials in Wana said on condition of anonymity. A tribal journalist in Dera Ismail Khan also confirmed the destruction of the radio station. "Hundreds of tribesmen took away everything they could get their hands on, including the bricks of the radio station, construction material and office equipment," the eyewitnesses added, saying no government forces had attempted to stop the people from doing so. However, they said army and paramilitary forces were deployed in the area several hours later and took control of Wana's Rustam bazaar after local residents shuttered their shops. "Nothing was left on the ground," said one resident. "I saw people taking broken bricks and office chairs," he added.

Suspected Taliban attacked the building at 2am on Friday. In the third attack on the station since its establishment in 2004, they removed all the equipment and then blew up the building. Local residents said the station had stopped airing music after being threatened by Taliban and had been broadcasting commentary on development projects, sports news and Islamic teachings for the past two years. The station had been airing six hour of programming daily, they added. According to eyewitnesses, the attackers allowed two security personnel guarding the station to leave. The tribal journalists, meanwhile, said the motive for destroying the station was still unknown. The federal government had set up a number of FM stations in different tribal regions where Taliban or Al Qaeda-linked militancy had made it difficult for independent journalists to do their jobs.

Posted by: Fred || 04/04/2009 00:00 || Comments || Link || E-Mail|| [6474 views] Top|| File under: TTP
Canadian woman's captors say tomorrow's deadline final
[The News (Pak)] Taliban militants holding the Canadian woman Khadija Abdul Qahaar in North Waziristan tribal region on Friday circulated a pamphlet threatening to kill her if their demand for ransom was not met by tomorrow (Sunday).

The militants had earlier set March 31 deadline while demanding 2 million dollars ransom. Subsequently, they extended the deadline to April 3. Now they have warned that the new deadline of April 5 is final.

In a hand-written pamphlet, circulated in parts of North Waziristan by an unknown organisation "Gumnam Mujahideen-e-Islam," (Anonymous fighters for Islam), the militants alleged the Canadian woman was not a journalist but was sent by the government of Canada to spy on the Taliban in North Waziristan.

"We once again ask the Pakistan and Canadian governments to accept our demands by April 5, or else we will kill Khadija Abdul Qahaar because she is not a journalist and came to Pakistan on a mission to spy for the Canadian government. Under the Islamic laws, her punishment is death. Until now, not a single official of the Pakistan and Canadian governments has approached us. April 5 is the final deadline," said the pamphlet made available to The News.

It may be mentioned here that the Canadian government has reportedly refused to negotiate with the kidnappers or pay ransom. Paying ransom is said to be against the policy of Canada. In a letter, the Canadian government pledged to send its own security personnel to help the Pakistani law-enforcement agencies' efforts for the recovery of the aged woman journalist and her two Pakistani helpers. Interestingly, the Taliban accused her of being a Canadian spy and threatened to kill her if their demands were not met before expiry of the deadline.

However, despite being charged as a Canadian spy, the Taliban were ready to set her free if they were paid two million dollars. Sources close to militants in North Waziristan said the militants extended their deadline on appeals from local journalists and tribal elders. Also, there were reports that a delegation comprising local Ulema and pro-government tribal elders was sent to the Taliban commanders by the government to request them not to kill the hostage. The sources said the militants had been frustrated with cold response of the Pakistan and Canadian governments and their reluctance to pay such a huge ransom for her release.

Posted by: Fred || 04/04/2009 00:00 || Comments || Link || E-Mail|| [6464 views] Top|| File under: TTP
Suicide attack on Sikandar Sherpao foiled
A would-be suicide bomber was killed on Friday when he tried to target Pakistan People's Party-Sherpao (PPP-S) NWFP President Sikandar Hayat Khan Sherpao in Charsadda district, police sources said. Sherpao, a member of the NWFP provincial assembly, was addressing a public gathering in Mandani area of Charsadda, at the time. A Mandani Police Station official told Daily Times the police ordered the would-be bomber to stop, who was approaching on a bicycle. They opened fire at him after he ignored repeated warnings to stop. The attacker was killed and his aide was arrested. The attacker was wearing a suicide vest, the sources said.
Posted by: Fred || 04/04/2009 00:00 || Comments || Link || E-Mail|| [6464 views] Top|| File under: al-Qaeda in Pakistan
Israel-Palestine-Jordan
Israeli troops kill two Gaza gunmen-medics
For a moment, Reuters' headline had me thinking that 'gunman-medic' might be an actual job description in Gaza


Israeli soldiers shot and killed two Palestinian gunmen in a confrontation near a border fence in the Gaza Strip on Saturday, Palestinian medics said.

An Israeli military spokeswoman confirmed troops had shot at several gunmen in northern Gaza, and hit two of them. Palestinian rescue workers said they recovered two bodies at the scene and brought them to hospital. One of the slain gunmen belonged to Islamic Jihad and another to a renegade militant group called the Popular Resistance Front Committees, members of both groups said.
Posted by: ryuge || 04/04/2009 08:19 || Comments || Link || E-Mail|| [6464 views] Top|| File under:
Southeast Asia
Two Thai terrorists dead after gunfight
Meanwhile, terrorists gun down two in front of their home

Thai security officials shot dead two terrorists suspected separatist militants during a gunfight Saturday in the restive southern border area, police said.

They said about 100 soldiers and police had surrounded a house in Narathiwat, one of three Muslim-majority provinces wracked by five years of unrest, after a tip-off that militants were inside. After a 15-minute exchange of fire between authorities and seven terrorists militants, police arrested one and said two others had been killed, adding that four gunmen had fled. One policeman was also wounded, they said.

The incident followed the deaths of two other men overnight in nearby Pattani province, police said. A 60-year-old Buddhist man and his 18-year-old nephew were killed in front of their home in a drive-by shooting, they said.
Posted by: ryuge || 04/04/2009 07:43 || Comments || Link || E-Mail|| [6461 views] Top|| File under:
Sri Lanka
Lanka troops take key village, kill 57 rebels
[Bangla Daily Star] Sri Lankan troops captured a key village from the Tamil Tigers yesterday after heavy fighting that left at least 44 guerrillas dead while another 13 rebels were killed elsewhere, the military said.

Troops moved into Anandapuram, which the rebels had been using as a logistics base, after intense clashes on Thursday, Brigadier Udaya Nanayakkara said.

The Liberation Tigers of Tamil Eelam (LTTE) had been putting up stiff resistance to prevent the army taking the village, the spokesman said. He said two senior LTTE leaders were among 44 rebels killed in Thursday's fighting.

In another confrontation, police commandos killed 13 Tiger rebels in the eastern district of Ampara on Friday, the military said.

On Thursday Sri Lankan troops killed 34 Tamil Tiger separatist rebels during fierce fighting in the island's north in a drive to end a 25-year-old civil war, the military said.

Troops collected the bodies of 31 rebels after intense clashes near Puthukkudiyiruppu, the last township held by the Tamil Tigers inside a tiny, shrinking territory, military spokesman Brig. Udaya Nanayakkara said. Soldiers also recovered 50 assault rifles and communication equipment, he said. The military also ambushed and killed three rebels who infiltrated Viswamadu, a village previously captured by government forces, the military said in a statement.

The Tiger guerrillas are battling to hold back a military assault that has pushed them into a 20 square kilometre (eight square mile) patch of land in the northeast of the island.
Posted by: Fred || 04/04/2009 00:00 || Comments || Link || E-Mail|| [6462 views] Top|| File under:
Who's in the News
56
[untagged]
6
TTP
4
Govt of Pakistan
2
Govt of Iran
2
al-Qaeda in Pakistan
1
Takfir wal-Hijra
1
Iraqi Insurgency
1
Govt of Sudan
1
Lashkar e-Taiba
Bookmark
E-Mail Me
The Classics
The O Club
Rantburg Store
The Bloids
The Never-ending Story
Thugburg
Gulf War I
The Way We Were
Bio
Merry-Go-Blog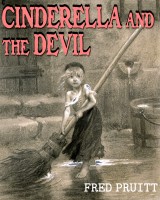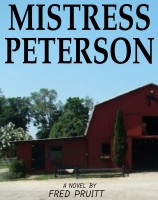 On Sale now!


A multi-volume chronology and reference guide set detailing three years of the Mexican Drug War between 2010 and 2012.

Rantburg.com and borderlandbeat.com correspondent and author Chris Covert presents his first non-fiction work detailing the drug and gang related violence in Mexico.

Chris gives us Mexican press dispatches of drug and gang war violence over three years, presented in a multi volume set intended to chronicle the death, violence and mayhem which has dominated Mexico for six years.
Click here for more information


Meet the Mods
In no particular order...


Steve White
Seafarious
Pappy
lotp
Scooter McGruder
john frum
tu3031
badanov
sherry
ryuge
GolfBravoUSMC
Bright Pebbles
trailing wife
Gloria
Fred
Besoeker
Glenmore
Frank G
3dc
Skidmark
Alaska Paul



Better than the average link...



Rantburg was assembled from recycled algorithms in the United States of America. No trees were destroyed in the production of this weblog. We did hurt some, though. Sorry.
3.235.60.144

Help keep the Burg running! Paypal: