Afghanistan
US air strike kills 20 suspected Taliban
[Iran Press TV Latest] A US-led air strike has killed at least 20 suspected Taliban militants in the troubled southern Afghan province of Helmand, the US says.

Dozens of militants armed with rocket-propelled grenades allegedly ambushed foreign and Afghan troops in the Kajaki district of Helmand on Wednesday.

A precision strike was called to neutralize the militants following the pitched battles and ground clashes.

"The information we have says that all 20 of the militants were killed in the precision strike," a US military spokesman said.
Posted by: Fred || 04/03/2009 00:00 || Comments || Link || E-Mail|| [6487 views] Top|| File under: Taliban
Africa Horn
Algerians security forces stop terrorist weapons deal
[Maghrebia] Algerian security forces clashed with 40 terrorists near the town of Ouargla (800km south of Algiers) last Monday, AP quoted local security officials as saying on Wednesday (April 1st). Sources said one militant was killed in the fight. Algerian soldiers reportedly stopped the group from completing a large weapons delivery.
Posted by: Fred || 04/03/2009 00:00 || Comments || Link || E-Mail|| [6486 views] Top|| File under: al-Qaeda in North Africa
Arabia
Yemen: Police arrest 31 suspected terrorists
[ADN Kronos] Police have arrested a total of 31 suspected terrorists in an operation that began on Sunday in the southern coastal Abyan governorate of Yemen, against local Al-Qaeda cells, a senior police official told the Arabic-language daily Al-Quds Al-Arabi. Many of the suspects were detained in the Jiaar district. "This is an important result, because we captured 31 out of 40 suspects we believe are operating in the area," said the local head of police, Ahmad al-Maisari, quoted by the daily. "We will continue with our efforts to capture the suspects who are still at large," he said.

The police operation targeted two jihadist groups believed to be operating in the area: Jamaat al-Jihad and The Army of Aden.


Last I heard, the Islamic Army of Aden had been subsumed into AQY. I'm guessing Jamaat al-Jihad is another branch of the same organization.


Eight policemen were injured in gunfights with militants during the operation, according to the Yemeni authorities. Some independent analysts claim nine policemen were killed during clashes in which heavy weapons and helicopters were deployed to flush the suspected militants out of their hideouts.
Posted by: Fred || 04/03/2009 00:00 || Comments || Link || E-Mail|| [6478 views] Top|| File under: al-Qaeda in Yemen
Bangladesh
Court trips as over 800 rebel BDR men produced
[Bangla Daily Star] Around 822 mutineers of Bangladesh Rifles (BDR) and outsiders were produced before the Chief Metropolitan Magistrate Court in Dhaka in connection with the Philkhana mutiny case, disrupting trial proceedings of most the courts throughout the day yesterday.


Sounds like a feeding frenzy for mout'pieces.


This is for the first time such a large number of accused were produced before a Dhaka court in a case and it has broken the record in Bangladesh.

Meantime, the CMM Court asked the officer (IO) of Criminal Investigation Department (CID) to submit probe report of the case by May 12.

The accused were produced before eight magistrates at different times since 9:30am and it continued until about 4:15pm. They, including the prime accused DAD Syed Tauhidul Islam, were brought to the court from the Dhaka Central Jail and Kashimpur Jail in Gazipur.

The situation caused sufferings to the lawyers, litigants and others who appeared before the courts yesterday for different purposes.

Court sources said a total of 386 mutineers were brought from the Dhaka Central Jail while the rest from Kashimpur Jail under tight security.

Additional police forces were deployed inside and outside of the CMM Court to avoid any untoward incident on the court premises since morning. All the gates used by lawyers, litigants and others to enter the new building of the CMM Court were cordoned off.

No one, including lawyers and journalists, were permitted to enter the court considering the security matter. As a result, most of the lawyers could not collect information about the cases, scheduled for hearing yesterday, and failed to inform their clients of the court proceedings.

Meantime, trial proceedings of some cases at several other courts situated at the old building were held. But the accused on bail could not appear before the courts in due time while the accused in jail custody could not be produced before the courts due to tight security.

Sources said the CMM by his executive power at 9:00am directed the authorities concerned to hang notices on the walls of the courts asking all lawyers and litigants that trial proceedings of all the cases of nine metropolitan courts at the new court building would not be held.

The notice says the trial proceedings of all of those cases would be held at the old buildings. But lawyers could not enter the courts to collect the information about the cases.

Mohammad Jaidul Islam, an accused in a criminal case, of city's Badda area told The Daily Star that he and eight others appeared before the court at 10:00am but they could not give their hazira (appearance) before the trial court.

A large number of lawyers expressed their resentment for not being permitted to enter the courts.
Posted by: Fred || 04/03/2009 00:00 || Comments || Link || E-Mail|| [6474 views] Top|| File under:
Europe
Italy: Police carry out anti-terror raids across country
[ADN Kronos] Twenty-six foreigners suspected of links to international terrorism as well as aiding and abetting illegal immigration are being investigated by Italian police, after raids carried out on Thursday in various Italian cities.

The raids were carried out in properties around the northern cities of Vicenza, Venice, Padova, Brescia, Como, Cuneo and Trento, the central city of Florence and the southern city of Caserta.

The anti-terrorism and organised crime investigators in March 2007 began probing alleged Islamic fundamentalists attending the Via Dei Mille mosque in Vicenza in the northern Veneto region. The mosque was led by a Yemeni imam, who is also being investigated for terror links. However, most of the 26 foreigners arrested are Algerian. Three of them, who lived in Naples, are thought to be Islamist radicals sympathetic to the radical 'Takfiri' ideology.

The three radicals had already been involved in falsifying documents to aid jihadist groups.

Takfiris believe contemporary Muslim society has reverted to a state of unbelief ('kufr') and thus considers legitimate both rebellions against the state and acts of violence against Muslim citizens.

Posted by: Fred || 04/03/2009 00:00 || Comments || Link || E-Mail|| [6494 views] Top|| File under: Takfir wal-Hijra
India-Pakistan
Reporter plays April fool's prank, Indian army not amused
Even an April Fool joke is not always as it should be in Kashmir. A prank played by a journalist on the security forces on Wednesday could not only have proved fatal for others, but could also boomerang on him.

A journalist with a New Delhi-based TV channel sent an SMS to a senior army official in Srinagar, saying the fidayeen (suicide squad) had taken control of the Srinagar International Airport.

To send the alarm bells ringing louder, he wrote that former Jammu and Kashmir chief minister and People's Democratic Party chief Mufti Mohammad Sayeed was among people holed up at the airport. "Five fidayeen have entered ...the airport and former chief minister Mufti Mohammad Sayeed is among the persons holed up there," read the SMS.

The army immediately cordoned off the airport along with the local police. By then, panic had gripped the airport complex with passengers unable to figure out what was happening. The security forces also zeroed in some "suspects" and kept them under vigil.

Suddenly, the officer gets another SMS from the same journalist, saying, "April Fool".

A senior army official told HT over the phone from Srinagar, "It's ridiculous and absolute foolishness on his part. How could he play such a prank on the security forces in Kashmir? We sounded an alert within minutes, as one can't take chances in Kashmir."

In Kashmir, security forces treat any information from journalists as 'credible'. Enraged, the army official informed the Inspector General of Police and the journalist was arrested. He was released only on the intervention of some senior government officials.
Posted by: john frum || 04/03/2009 06:24 || Comments || Link || E-Mail|| [6472 views] Top|| File under:
Taliban take over emerald mine in Shangla
SHANGLA: More than 70 Taliban attacked the famous Gojaro Kalay emerald mine in Shangla on Wednesday and took control of the mining operations. The mine had been leased to American firm Luxury International, which had been paying Pakistan Rs 40 million a year. The company had left recently because of the security situation.

The Taliban took positions around the mine on Wednesday after the security guards fled. They announced to take control of mining operations and offered the locals to work with them and share the profits. They bought mining equipment from the nearby Kotkay Bazaar.

Sher Bacha, the nazim of the area, and the locals confirmed the report and said more than 1,000 people worked on the mine on Wednesday. Only 100 people worked at the mine before the Taliban takeover.

The district coordination officer and the district police officer declined to comment, but the policemen deployed at the nearby checkpost confirmed Taliban had taken control of the mine. Minerals Licensing Director Shakirullah said he had information on the takeover.
Posted by: Steve White || 04/03/2009 00:00 || Comments || Link || E-Mail|| [6474 views] Top|| File under:
Matani: Body of abducted police official recovered
[Geo News] A beheaded body of an abducted Police official, Sub-Inspector Tariq Khan, was recovered here on Thursday from Matani area, on the outskirts of Peshawar. Inspector Tariq Khan, who was also In-charge Officer of Police Check Post Saifan, was abducted by some unknown persons a few days earlier. On Thursday morning, the official continued, dead body of the Inspector Tariq Khan was recovered from roadside in the area. The slain Police official was later buried in his ancestral graveyard.
Posted by: Fred || 04/03/2009 00:00 || Comments || Link || E-Mail|| [6473 views] Top|| File under: TTP
Pak would-be suicide bomber shoots himself
[Bangla Daily Star] A would-be suicide bomber shot himself dead Thursday when mourners confronted him at the funeral of a Pakistani police officer recently killed by militants, police said.
"When you're wounded and left on Afghanistan's plains,
And the women come out to cut up what remains,
Jest roll to your rifle and blow out your brains"
The bomber panicked and ran when people at the funeral in the northwestern Batkhela area grew suspicious of him, said Aziz Khan, a local police official. It was unclear if the man had tried to detonate the explosives-filled vest found on his corpse. He was also carrying a hand grenade, Khan said.

The funeral was for a senior police officer killed along with four colleagues when militants fired rockets at their vehicles in the nearby Dir region on Wednesday.
Posted by: Fred || 04/03/2009 00:00 || Comments || Link || E-Mail|| [6477 views] Top|| File under:
Iraq
Sons of Iraqi turn out to be Sons of B1tches
BAGHDAD -- A U.S. aircraft fired on suspected government-allied Sunni paramilitaries planting a bomb, killing one and wounding two, the U.S. said Friday _ the latest sign of trouble in a program that has been a pillar of the U.S. strategy to stabilize Iraq.

A U.S. statement said the airstrike was launched Thursday night after four gunmen, allegedly members of the Sons of Iraq, were seen planting a roadside bomb near Taji, site of a large U.S. air base about 12 miles (20 kilometers) north of Baghdad.

Sons of Iraq, also known as Awakening Councils, are Sunnis who broke with the insurgents and now work with the army and police to provide security in their areas.

U.S. commanders credit the more than 90,000 Sons of Iraq with playing a major role in turning the tide against al-Qaida and other Sunni insurgents following the U.S. troop surge of 2007.

But the Shiite-led government is suspicious of the groups because they include many ex-insurgents. Shiite leaders also believe some of the members are infiltrators who are still working for the insurgents.

Last weekend, U.S.-backed Iraqi forces put down an uprising in central Baghdad by members of the local Awakening Council angry over the arrest of their commander on terrorism and criminal charges.

The U.S. statement said one of the gunmen was found dead at the scene of Thursday's attack and the two wounded were captured in a nearby house, the U.S. said. They were handed over to Iraqi police.

"While we value our Sons of Iraq brothers, these men had broken faith with their fellow Sons of Iraq, the Iraqi people and us," said Maj. Gen. Daniel Bolger, commander of U.S. forces in the Baghdad area.

The attack occurred in a rural area where several bombings had occurred in recent months, the U.S. statement said.

Taji residents reached by telephone said the Thursday incident followed a growing rift between the local Sunni paramilitaries and the mostly Shiite security forces.

The residents, who spoke on condition of anonymity because of fears of reprisals, said the security forces consider the Sunni council members disobedient, although they are supposed to take orders from Iraqi police and soldiers.

Council members, on the other hand, believe they never got full credit for pushing al-Qaida from the area and feel betrayed by the Americans, who raised the force but transferred it to Iraqi control last October.
Posted by: GolfBravoUSMC || 04/03/2009 12:54 || Comments || Link || E-Mail|| [6484 views] Top|| File under:
Carbomb in Mosul kills one, maims three
[ADN Kronos] A civilian was killed and three others were wounded on Thursday in a car bombing in the volatile northern city of Mosul, a security source said, quoted by the Voices of Iraq news agency. Two other roadside bombs wounded four Iraqi soldiers and four civilians in Mosul the same day.

The attacks came two days after a truck bomb killed seven people and injured 25 at police headquarters in Mosul on Tuesday. Seventeen people were wounded in the explosion.

Mosul is a flashpoint for ethnic and sectarian conflict. is viewed by the US military as one of the last major combat theatres in Iraq as US troops prepare to withdraw over the next eighteen months.

Al-Qaeda and other insurgent groups are making a stand in Mosul as violence across the rest of Iraq begins to recede six years after the US invasion.

Posted by: Fred || 04/03/2009 00:00 || Comments || Link || E-Mail|| [6470 views] Top|| File under: al-Qaeda in Iraq
Israel-Palestine-Jordan
Army has Ža leadŽ on Bat Ayin ax murderer, IDF officer says
[Jerusalem Post Front Page] The army has "a lead" in the search for the perpetrator of the deadly terror attack in Bat Ayin in which 13-year-old Shlomo Nativ was murdered and another boy, 7, was wounded, an IDF officer said Thursday.

"We will do the utmost in order to find him and put him where he belongs," Lt.-Col. Guy Oshrey, the deputy commander of the Etzion Brigade, told Army Radio. "We have a lead and according to our assessment he will be apprehended soon."

Extensive searches were being conducted in order to locate the axe-wielding terrorist who infiltrated the West Bank settlement of Bat Ayin Thursday afternoon, killing Nativ and wounding 7-year-old Yair Gamliel.

Roadblocks were set up throughout the area and security forces immediately launched an investigation to determine how he entered the community. The initial assumption, that the terrorist was an Arab laborer and had therefore not aroused suspicion, was refuted when it became clear that the settlement only employed Jewish laborers. According to reports, the attacker was dressed as a settler.
Posted by: Fred || 04/03/2009 00:00 || Comments || Link || E-Mail|| [6477 views] Top|| File under:
Southeast Asia
Philippines: Kidnappers release one of three Red Cross hostages
[ADN Kronos] Mary Jean Lacaba, one of three Red Cross workers kidnapped over two ten weeks ago in the southern Philippines has been released, the International Committee of the Red Cross announced in a statement. It urged the kidnappers to release the remaining two hostages, Italian Eugenio Vagni and Swiss national Andreas Notter "without delay and unconditionally".

The Red Cross said it was relieved at Lacaba's release but remained "very concerned" about the safety of Vagni and Notter.

Lacaba was freed by her captors at 9pm Manila time, according to the Red Cross.

"She appears to be in good health, although very tired and extremely worried for her two colleagues, Eugenio Vagni and Andreas Notter, who are still being held hostage," said the Red Cross.

"For Eugenio Vagni and Andreas Notter, their loved ones and the whole of the ICRC, the nightmare of this abduction is not over," said Alain Aeschlimann, the ICRC's head of operations for East Asia, South-East Asia and the Pacific.

"Once again, we ask that they remain unharmed. While we welcome this first positive move, especially after a very tense and difficult week, we reiterate our appeal to the kidnappers to let Eugenio Vagni and Andreas Notter go without delay and unconditionally."

Aeschlimann thanked "various high-ranking government officials" for their "unwavering support during this difficult time" and their behind-the-scenes negotiations with the kidnappers, who are allegedly members of militant Islamist separatist group Abu Sayyaf.

Lacaba, Vagni and Notter were abducted on the southern island of Jolo on 15 January during a visit to a water project at a local prison. They are believed to have been held in dense jungle on Jolo.

Concerns for the hostages' safety mounted after a Tuesday deadline expired after which the kidnappers had threatened to behead one of the hostages unless security forces surrounding their jungle stronghold pulled back.

The governor of Jolo's surrounding Sulo province, Abdusakur Tan Sulu's governor Tan imposed a state of emergency on Jolo shortly after the Abu Sayyaf deadline expired. The declaration puts all security forces on alert on Jolo island and curtails the movement of people.

In a reported phone conversation with Philippines Red Cross president Richard Gordon an hour before the deadline expired, Abu Sayyaf leader Albader Parad refused to free the hostages and said the group remained serious about its beheading threat, despite the ongoing negotiations.

Posted by: Fred || 04/03/2009 00:00 || Comments || Link || E-Mail|| [6475 views] Top|| File under: Abu Sayyaf
ŽSingaporeanŽ linked to Philippines crisis
[Straits Times] A man believed to be from Singapore is said to be acting on behalf of Islamic militants in the Philippines' 76-day Red Cross hostage crisis.

Interior Secretary Ronaldo Puno told local television that the 'Singapore' militant served as an interpreter for the Abu Sayyaf group in its negotiations with the International Committee of the Red Cross and the Manila government. He said 'the Singaporean', whom he did not identify, could also have made contact with the relatives of a Swiss and an Italian hostage, two of three Red Cross workers abducted on the southern island of Jolo on Jan 15.

The Philippines' Red Cross head, Senator Richard Gordon, told The Straits Times last night that he first spoke to the man by mobile phone eight days after the kidnapping. From his accent, it was not immediately clear whether he was Singaporean or Malaysian, said Mr Gordon, who spoke to the man 'three or four times'.
Posted by: Fred || 04/03/2009 00:00 || Comments || Link || E-Mail|| [6478 views] Top|| File under: Abu Sayyaf
Who's in the News
51
[untagged]
3
Govt of Pakistan
2
Abu Sayyaf
2
al-Qaeda in North Africa
1
al-Qaeda in Yemen
1
Govt of Syria
1
HUJI
1
Takfir wal-Hijra
1
Taliban
1
al-Qaeda
1
TTP
1
al-Qaeda in Iraq
Bookmark
E-Mail Me
The Classics
The O Club
Rantburg Store
The Bloids
The Never-ending Story
Thugburg
Gulf War I
The Way We Were
Bio
Merry-Go-Blog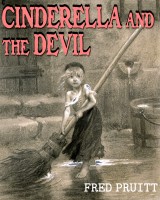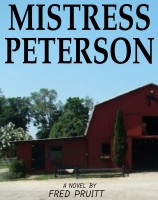 On Sale now!


A multi-volume chronology and reference guide set detailing three years of the Mexican Drug War between 2010 and 2012.

Rantburg.com and borderlandbeat.com correspondent and author Chris Covert presents his first non-fiction work detailing the drug and gang related violence in Mexico.

Chris gives us Mexican press dispatches of drug and gang war violence over three years, presented in a multi volume set intended to chronicle the death, violence and mayhem which has dominated Mexico for six years.
Click here for more information


Meet the Mods
In no particular order...


Steve White
Seafarious
Pappy
lotp
Scooter McGruder
john frum
tu3031
badanov
sherry
ryuge
GolfBravoUSMC
Bright Pebbles
trailing wife
Gloria
Fred
Besoeker
Glenmore
Frank G
3dc
Skidmark
Alaska Paul



Better than the average link...



Rantburg was assembled from recycled algorithms in the United States of America. No trees were destroyed in the production of this weblog. We did hurt some, though. Sorry.
54.211.101.93

Help keep the Burg running! Paypal: