Australian Soldiers Kill Taliban bomb expert
Story is a couple days old but i couldn't find anything on it while browsing through Rantburg so i thought i would post it up.
AUSTRALIAN special forces and Afghan troops have killed a senior Taliban insurgent leader responsible for improvised explosive device (IED) and suicide attacks against Australian forces.

Mullah Abdul Bari was known to have controlled suicide bombers, the training of foreign fighters and distribution of weapons, the Australian Defence Force's chief of joint operations Mark Evans said. Mullah Bari was also identified as a primary IED facilitator and was responsible for the coordination of device emplacement in Oruzgan province.

"His weapons of choice were roadside bombs and suicide bombers and his death means that Taliban insurgents operating in the region have lost one of their key facilitators,'' Lieutenant General Evans said.

The removal of Mullah Bari would significantly disrupt Taliban insurgent efforts to conduct actions that injured and killed Afghan and coalition troops, he said. "Mullah Bari has also been confirmed to have been directly involved in the placement of the improvised explosive devices which have targeted Australian troops,'' he said.

IEDs have claimed the lives of four Australian soldiers, most recently Sergeant Brett Till, an explosive ordnance disposal technician killed on March 19 in the detonation of a device he was trying to disarm.

Members of the Australian special operations task group have specifically targeted insurgent leaders and bomb makers, killing or capturing more than a dozen in the past year.

Defence revealed few details of the latest operation, other than to say it resulted in the death of several other Taliban insurgents. "This operation will contribute to a safer, more stable environment for the people of Oruzgan,'' Gen Evans said.

This article starring:
Mullah Abdul Bari
Posted by: Oztralian || 04/02/2009 00:00 || Comments || Link || E-Mail|| [6480 views] Top|| File under: Taliban
Afghanistan: Suicide bombers attack government building
[ADN Kronos] Four suicide bombers dressed in army uniforms and armed with rifles attacked a government building in Afghanistan's southern city of Kandahar on Wednesday. The initial death toll was 10 people, including the four bombers, while 16 other people were were reported to have been injured.

In a coordinated attack, the suicide bombers struck shortly after one of them detonated a car laden with explosives outside the offices of the consultative provincial council, as members of the council were holding a meeting with local elders.

Two of the bombers were shot dead by police officers before they could detonate their explosives. However, a third militant managed to detonate his explosives, killing himself.

Five of the victims were civilians and one was a police officer, said Afghanistan interior ministry spokesman Zemeri Bashary. No militant group initially claimed responsibility for the attack.

Afghan and NATO-led troops have cordoned off the area. Kandahar, a former Taliban stronghold is Afghanistan's third largest city.

The latest attack come as thousands of new US troops are due to arrive in the country.

Posted by: Fred || 04/02/2009 00:00 || Comments || Link || E-Mail|| [6468 views] Top|| File under: Taliban
Africa North
Al Ansar brigade members surrender in Algeria
[Maghrebia] Three armed fighters surrendered to Algerian security forces Tuesday (March 31st) in Benchoud, Boumerdes province, Tout sur l'Algerie reported. The men, aged between 30 and 35, were members of al Qaeda's Al Ansar brigade. Their former brigade leader. Abou Tamim, surrendered to authorities last January in Tizi-Ouzou.

This article starring:
ABU TAMIM
Al Ansar brigade
Posted by: Fred || 04/02/2009 00:00 || Comments || Link || E-Mail|| [6486 views] Top|| File under: al-Qaeda in North Africa
Mauritania dismantles terror cell reportedly linked to Mali
[Maghrebia] Mauritanian police and security forces arrested three suspected al-Qaeda terrorists planning attacks against Mauritanian and foreign institutions in the country during a combined operation earlier this week, Algerian daily Ennahar reported on Wednesday (April 1st). According to Mauritanian dailies Essiradj and Akhbar Nouakchott, the armed fighters are among Mauritanian "Salafist extremists" operating in northern Mali. The men are allegedly part of a terror cell that was planning attacks against Mauritanian and foreign institutions in the country.
Posted by: Fred || 04/02/2009 00:00 || Comments || Link || E-Mail|| [6471 views] Top|| File under: al-Qaeda in North Africa
Bangladesh
Hunt on for 3 ex-investigators of August 21 attack case
[Bangla Daily Star] The Criminal Investigation Department (CID) personnel yesterday conducted raids in an attempt to arrest three former investigators of August 21 grenade attacks case. They are accused for misleading the case and protecting the real culprits.

Posted by: Fred || 04/02/2009 00:00 || Comments || Link || E-Mail|| [6472 views] Top|| File under:
3 grenades, ammo found in BDR HQ
[Bangla Daily Star] Army and Criminal Investigation Department (CID) personnel yesterday recovered three more hand grenades and over 100 ammunition from quarters of Bangladesh Rifles (BDR) members at their Pilkhana headquarters.

Beside, Rapid Action Battalion (Rab) members recovered the mobile phones of BDR director general Maj Gen Shakil Ahmed and Lt Col Badrul, both killed in the carnage.

A senior Rab official said the sets were recovered from the possession of the wife of BDR jawan Akhter who was arrested earlier. He said the Rab members recovered two more mobile phones from her possession, owners of which could not be confirmed.

CID investigators yesterday interrogated 40 more BDR jawans on their suspected involvement in the mutiny and carnage, and recorded statements of eight other BDR members as witnesses to the incidents. They also quizzed around 25 people, who live in the areas around Pilkhana, to gather information on how the mutineers and other BDR men fled with arms and ammunition.

CID yesterday showed 'arrested' 19 BDR men and two outsiders, and took 13 BDR members on remand for various periods. With the arrest of 21 yesterday, the number of arrestees rose to 821 so far.

Contacted, CID Assistant Superintendent of Police Fazlul Kabir said, "The hand grenades and ammunition were found during search at different quarters of BDR personnel."

According to sources, CID investigators are also trying to detect those who brought out processions in support of the mutineers.

The two outsiders arrested yesterday are Mohammad Suman, 28, and Delwar Hossain, 44, from Hazaribagh area. They were arrested under Section 54 of the Criminal Procedure on charge of campaigning in the area in favour of the mutineers.
Posted by: Fred || 04/02/2009 00:00 || Comments || Link || E-Mail|| [6486 views] Top|| File under: Global Jihad
India-Pakistan
Winter infiltration tests LoC defences
SRINAGAR: This week, tens of thousands of police personnel will fan out across Jammu and Kashmir to guard the Lok Sabha elections from any threats, in particular jihadist assaults.

But their adversaries also seem to be prepared. Guided by global positioning system equipment, and specially geared for high-altitude survival, a new wave of infiltrators has succeeded in an enterprise that conventional wisdom has held to be impossible: crossing the Line of Control when the passes across the mountains are still carpeted by snow that is upwards of 40 feet thick.

Last month Jammu and Kashmir saw some of the most intense fighting in years. In one instance, Indian troops were pitted against a group of up to 25 Lashkar-e-Taiba and Jaish-e-Mohammad cadre who had traversed the snowfields that separated their base near Athmuqam and the Rajwar forests.

Despite losing seven soldiers in an ambush, troops of the 1 Paracommando Regiment succeeded in killing five terrorists, which forced the group to disperse. Later, police and Army personnel hunted down six more terrorists in villages around Handwara.

In addition, soldiers from 22 Rashtriya Rifles eliminated seven members of the group at Drangyari, close to the LoC.

But the interception of the group did not stem the surge in infiltration. Last week, at least 16 Hizb ul-Mujahideen operatives pushed their way through the snow-covered Kanzalwan forests of Gurez and headed towards Bandipora. Troops have made fire contact twice with the group, killing at least two terrorists, but there has been no sign of the rest of it.

Eight Lashkar terrorists are believed to have crossed the LoC moving towards Trehgam. Other groups are known to be preparing to cross the Sonapindi Pass from Kel into Macchel.

Believed to have been crafted by a Lashkar commander, known only by the aliases Muzammil and Yusuf, the winter-infiltration strategy seems to be based on a careful study of India's LoC defences.

Kashmir has traditionally seen infiltration in late spring and early summer, after the snow on the mountains melts. The Army's Srinagar-based XV Corps prepares for this seasonal offensive by pushing additional troops forward, putting up barbed wire and planting electronic sensors. When the passes are snowed over, though, the Army and jihadist groups shifted their energies to the southern stretches of the LoC, in Poonch, Rajouri and Jammu.

Last year, the Lashkar began testing India's winter defences in Kashmir. Infiltrators probed the Keran and Lolab sectors in late- February 2008, leading to the death of at least five Lashkar and Jaish cadres.

Later, in March 2008, a larger Lashkar group crossed into Handwara — but it lost at least three men while trying to ford a river in sub-zero temperatures.

But enough number of infiltrators evidently made the winter passage to encourage Muzammil to plan this year's infiltration plans. India's intelligence services estimate that more than 300 cadres from the major jihadist groups have been trained for cold-weather infiltration.

Lashkar spokesperson Abdullah Ghaznavi — which is a pseudonym for Lahore-based Abdullah Muntazar, spokesperson for the Lashkar's parent religious group, the Jamaat-ud-Dawa — has publicly exulted in the success of the strategy. "The gun-battles should serve as a message to India," he said in a recent statement, "that the struggle for Kashmir's freedom is not over."

Back in January, after the Lashkar was compelled to close its offices and training camps in Pakistan-administered Kashmir, its language was very different. "If the world listens to our cries and plays its role in resolving the Kashmir issue," he said, "there is no point in continuing fighting."

Perhaps the most stark about-turn has been made by the patriarch of the Islamist movement in Jammu and Kashmir, Syed Ali Shah Geelani — whose anti-election campaign will be helped should the violence escalate.

In July 2008, empowered by the communally-charged protests that were sweeping the State, Mr. Geelani insisted that the "struggle should be peaceful." He further claimed: "We need neither the gun of the mujahideen now, nor the support of Pakistan."

But at a rally in southern Kashmir on March 29, Mr. Geelani insisted that "armed struggle is the backbone of our struggle. Our issue is internationally acclaimed because of the sacrifices of its martyrs. Such people are our heroes, way ahead of those involved in the political struggle for freedom."
Posted by: john frum || 04/02/2009 06:52 || Comments || Link || E-Mail|| [6473 views] Top|| File under:
14 terrorists enter into Lahore, Islamabad
[Geo News] Intelligence agencies have informed about entry of 14 terrorists, disguised as a 'Tablighee' group, into Lahore and Islamabad. According to a report issued by intelligence agencies, a group of militants have sent 14 terrorists in a form of Tablighee group in Lahore and Islamabad. The law enforcing agencies have bee advised to make strict security arrangements in Islamabad, Lahore and their adjoining areas. The report also recommends stepping up of security at important public and private buildings, hotels and public places besides the security departments.

Posted by: Fred || 04/02/2009 00:00 || Comments || Link || E-Mail|| [6469 views] Top|| File under: al-Qaeda in Pakistan
Two activists of religious outfit nabbed in Sukkur
[Geo News] Police claimed arresting two real brothers from a house in Sukkur during police raid here late on Wednesday. According to sources, police had secret information about their whereabouts in a house in Sukkur following which police raided house and as a result, two real brothers, allegedly the activists of a banned religious outfit, were apprehended. Police sources told Geo news, having sought secret information regarding two suspected persons hiding in a house here, police raided the house and arrested two persons Zubair Shaikh, Faisal Shaikh and others were detained. They have been moved to undisclosed place for investigation, police sources added.
Posted by: Fred || 04/02/2009 00:00 || Comments || Link || E-Mail|| [6469 views] Top|| File under: al-Qaeda in Pakistan
Israel-Palestine-Jordan
Hamas couldn't fire smuggled Stingers against Israelis due to embedded ID system
GAZA CITY — The Hamas regime acquired U.S.-origin air defense systems but was unable to use them in combat.

Hamas sources said the Islamic military has acquired the Stinger man-portable air defense system. The sources said the Stingers were acquired from smugglers in Egypt's Sinai Peninsula in 2008 and deployed in the 22-day war against Israel in January 2009. "We were disappointed by them, and they were found to have been useless," a Hamas source said.

The source said Hamas smuggled four Stinger systems in 2008. The source said the Hamas military deployed the Stingers against Israel Air Force AH-64 Apache attack helicopters during strike missions in the northern Gaza Strip.

"Our gunners couldn't fire the weapon," the source recalled. "A notice came up on the display saying 'friendly aircraft.'" Industry sources said Raytheon, producer of Stinger, installed identification friend/foe capabilities more than a decade ago. The sources said this would prevent Stinger from being fired against any aircraft used by the U.S. military.

Another Hamas source said gunners deployed Stinger along with heavy machine guns in attacks on Israeli helicopters during the war in the Gaza Strip. The source said one Stinger surface-to-air missile was launched, but the projectile veered off course and struck a Hamas gunner squad.

"The Stinger was drawn by the heat of our guns rather than the engines of the Israeli helicopters," the source said. "At that point, we stopped using this weapon."

The sources said Hamas has abandoned plans to acquire additional Stingers. Instead, the Islamic army has been ordering the Russian-origin SA-16, or Igla-1, surface-to-air missile system, with a range of five kilometers.
Posted by: Uncle Phester || 04/02/2009 20:45 || Comments || Link || E-Mail|| [6485 views] Top|| File under:
Ax-wielding Paleo kills 13 year old Israeli
An ax-wielding Palestinian militant went on a rampage Thursday in a Jewish settlement in the West Bank, killing an Israeli 13-year-old and wounding a 7-year-old boy before fleeing the area. The attack posed an important test for Israel's new prime minister, Benjamin Netanyahu, who has promised a firm hand against militants and expressed skepticism about prospects for peace. Government spokesman Mark Regev called it a "senseless act of brutality against innocents."

Police and military units were searching for the attacker, according to police spokesman Micky Rosenfeld and army officials. Army forces were operating in the nearby village of Safa, searching houses and taking village residents to a central school yard. The military said all roads around the settlement of Bat Ayin were closed.

A resident of the settlement, identifying himself only as Avinoam, said he fought off the attacker. "First I grabbed his hand with the ax so he wouldn't kill me," he told Channel 10 TV. "I fell down, and then I managed to get up. ... At some stage I managed to grab the ax from his hand" before the attacker escaped, he said. The assailant had "a lust for murder in his eyes," he said. A 13-year-old boy was killed and a 7-year-old boy was badly wounded, Israeli emergency services said.

A murky militant group calling itself the Martyrs of Imad Mughniyeh claimed responsibility for the attack in an e-mail sent to the AP. The group is named for a Hezbollah mastermind killed in Syria last year in what is believed to have been an assassination by Israeli intelligence. It has claimed a number of past attacks, but Israeli defense officials believe it is likely a name used by other groups to avoid Israeli reprisals. The e-mail said the militant group Islamic Jihad was also involved, but the group's spokesman in Gaza would not comment.

The attacker apparently entered Bat Ayin, south of Jerusalem, unhindered. The settlement is home to religious settlers who have refused to build a security fence around their community, as is the rule in most other settlements, saying fences are a sign of insecurity.
Posted by: ryuge || 04/02/2009 09:02 || Comments || Link || E-Mail|| [6492 views] Top|| File under: Hezbollah
Southeast Asia
13 killed in clash with MILF
[Straits Times] TWELVE Muslim separatists and a soldier were killed in clashes in the southern Philippines when government forces foiled a rebel attack on a town, the military said on Wednesday. Army Scout Rangers backed by helicopter gunships on Tuesday ambushed a Moro Islamic Liberation Front (MILF) unit on the outskirts of Alamada town, said regional military spokesman Lieutenant-Colonel Jonathan Ponce.

Security forces recovered the bodies of 12 MILF rebels and a soldier after a two-hour firefight, he told reporters. Three other soldiers were wounded, he added.

The 12,000-member MILF has been waging a decades-old insurgency to set up a Muslim state in the southern Philippines, where Christian settlers now outnumber the original inhabitants.

Alamada, on the major southern island of Mindanao, is a frequent flashpoint of Muslim-Christian disputes over farmland.

President Gloria Arroyo halted peace talks last year after the Supreme Court blocked a draft peace agreement that would have given the Muslims political and economic control of the south. This triggered MILF attacks on Christian communities that left dozens of civilians dead and displaced about 600,000 people.

'We were the ones subjected to attacks by the military, so our troops merely responded accordingly,' MILF spokesman Eid Kabalu told reporters, commenting on the Alamada fighting. He said he could not confirm the rebel fatalities. Ponce said the bodies had been turned over to local officials so they could be returned to relatives.
Posted by: Fred || 04/02/2009 00:00 || Comments || Link || E-Mail|| [6483 views] Top|| File under: Thai Insurgency
Red thingy: Prove hostages are alive
[Straits Times] THE Philippine Red Cross asked Al-Qaeda-linked militants Wednesday for proof that three aid workers held hostage were alive as troops and tanks moved closer amid threats to behead the captives. The governor of southern Jolo island, Sakur Tan, said an informant told him the three Red Cross captives - a Swiss, an Italian and a Filipino - were alive Tuesday hours after the Abu Sayyaf kidnappers threatened to kill one if troops did not withdraw.

Posted by: Fred || 04/02/2009 00:00 || Comments || Link || E-Mail|| [6478 views] Top|| File under: Abu Sayyaf
Philippines orders curfew for Jolo
[Straits Times] THE Philippines imposed a curfew and a state of emergency on Tuesday on a remote southern island where an Islamic militant group has threatened to kill one of three Red Cross workers it holds hostage. Provincial Governor Abdusakur Tan issued the proclamation of emergency minutes after the expiry of a rebel ultimatum to authorities to withdraw troops from much of Jolo island. The Abu Sayyaf group had said it would execute one of the hostages if their demand was not met by 2 pm Singapore time.

Posted by: Fred || 04/02/2009 00:00 || Comments || Link || E-Mail|| [6475 views] Top|| File under: Abu Sayyaf
Sri Lanka
SLA completes double-pincer movement, 200 Tigers in pocket
The entire Puthukudiyiruppu township and Iranapalai area came under Security Forces control last evening with 58 Division troops and 53 Division troops surrounding the last terrain controlled by the LTTE in the North East of Puthukudiyiruppu after capturing Pachchapulmudai junction the last supply route connected to the No Fire Zone from the mainland under 58 Division troops control.


That's the last bit of territory outside the NFZ - Tigers hiding among civilians is the only place they can be.


A senior military official told the Daily News that fierce fighting raged North East of Puthukudiyiruppu as 58 Division and 53 Division troops surrounded the last square kilometer stretch under LTTE after 58 Division advanced from the North to South and 53 Division moved in a south to north direction.


Igo south, ugo north, sounds pretty typical to me.


The troops of the 11 Sri Lanka Light Infantry Regiment attached to the 58 Division under the command of Brigadier Shavendra Silva and the 5 Vijayaba Infantry Regiment attached to the 53 Division under the command of Major General Kamal Gunaratne linked up, south of Pachchapulmudai junction encircling hundreds of Tiger cadres inside.

"We believe that more than 200 Tiger cadres were trapped inside this terrain and troops are conducting search operations in search of them," the official added.


Did you check under the couch cushions?


Fierce battles are expected to rage in this terrain as possibilities are high for the LTTE to launch counter attacks to rescue the Tiger cadres trapped inside, officials added. The 58 Division troops took control of Pachchapulmudai junction on the Puthukudiyiruppu Ampalavanpokkanai Road the last supply route linked to the No Fire Zone after a fierce battle with the LTTE. The LTTE used this supply route to send reinforcements to the Puthukudiyiruppu area through the lagoon that separates the No Fire Zone from the mainland.


Bottom line, Tigers have lost their last little bit of land, and gotten some of their men stuck on the other side. Now, they only have the territory in the no-fire zone.


Earlier the 58 Division troops captured and cut off the Puthukudiyiruppu-Puthumattalan road and another road leading to Ampalavanpokkanai from the North of Iranapalai.

The Task Force 8 troops operating under the command of Colonel G.V. Ravipriya cut off the links the LTTE had to Puthukudiyiruppu through the A-35 road.

During the search operations conducted in the area yesterday the 58 Division troops found 19 bodies of Tiger cadres along with their personal weapons and large stocks of arms and ammunition and vehicles left behind by the fleeing cadres.

The 53 Division troops also found13 bodies of Tiger cadres, eight personal weapons and other military equipment belonging to the LTTE during the search operations conducted yesterday.

With these moves by the 58 and 53 Divisions the LTTE has been confined to the No Fire Zone alone with thousands of civilian detained by them.

The 55 Division under the command of Brigadier Prasanna Silva is also heading towards the northern edge of the No Fire Zone after capturing the fifth earth bund created by the LTTE.

"Troops on the Vanni liberation operation are now at its most decisive phase as they are poised to rescue the civilians trapped inside the No Fire Zone", a military official added.
Posted by: gromky || 04/02/2009 06:10 || Comments || Link || E-Mail|| [6477 views] Top|| File under:
38 rebels killed in SL fighting
[Bangla Daily Star] The LTTE's technical wing chief was among 39 Tamil Tigers killed in intense fighting in the island's northern combat zone where Sri Lankan troops backed by fighter jets battled to seize the last few pockets of the guerrillas, the military said yesterday.

S Kirupakaran alias Madivalahan, said to be the mastermind and chief coordinator of the LTTE's satellite-cum- radio communication network, was killed during clashes with security forces at the Mullaittivu battlefront recently, the Defence Ministry said citing intercepted LTTE communication.

It said according to information, LTTE yesterday offered self-styled 'Lt Colonel' status to the slain rebel leader.

Madivalahan was born in Jaffna and has reportedly spent most of his time at Trincomalee before joining the LTTE as a full-time activist, the Ministry said. "This is what to be expected in the coming days as more senior Tigers will be exposed to direct military attacks," it quoted a defence observer as saying, adding that the loss of Madivalahan was a major setback for the rebel outfit.

The government today also said that LTTE supremo V Prabhakaran's son Charles Anthony has been injured in clashes with the security forces.
Posted by: Fred || 04/02/2009 00:00 || Comments || Link || E-Mail|| [6470 views] Top|| File under:
Sri Lanka: Thousands escape war zone
[Mail and Globe] More than 23 000 civilians escaped last month from a war zone in Sri Lanka's north, where the military appears close to crushing the Tamil Tiger rebels, the government said on Wednesday.


That doesn't bode well for next year's NGO funding. Someone somewhere is trying to think of a good reason they should go back.


Tens of thousands of civilians have been trapped by the fighting as the military has rolled up a series of battlefield victories and pushed the rebels into a small sliver of beach and land -- measuring just 21 square kilometres -- on the northeast coast.


That's only slightly larger than Prabhakaran's own acreage.


The 23 606 who fled in March was down from the nearly 33 000 who escaped in February, but the fighting last month was confined to a smaller area and it was not as easy to flee.


Maybe there weren't as many people, too.


The rebels, the Liberation Tigers of Tamil Eelam (LTTE), have denied accusations that they are holding the people as human shields and have fired on them to stop them from fleeing.


"No, no! Certainly not!"


Military spokesperson Udaya Nanayakkara told a news conference that the fighting in some cases was just 400m from the edge of a government-declared "no-fire" zone, which takes up most of the war zone. "Troops are operating close to the safe zone," he told a news conference. Nanayakkara said more than 62 000 people have now fled the fighting.

Defence spokesperson Keheliya Rambukwella estimated there were 30 000 to 40 000 civilians still trapped in the area. Rambukwella repeated comments by President Mahinda Rajapaksa rejecting calls for a ceasefire, saying it would give the rebels a chance to rearm and regroup. "It is not something that is possible," he said.
Posted by: Fred || 04/02/2009 00:00 || Comments || Link || E-Mail|| [6469 views] Top|| File under:
Who's in the News
58
[untagged]
5
Global Jihad
4
Palestinian Authority
4
al-Qaeda in Pakistan
2
Taliban
2
Abu Sayyaf
2
al-Qaeda in North Africa
1
Thai Insurgency
1
Govt of Iran
1
Govt of Pakistan
1
Govt of Sudan
1
Hezbollah
Bookmark
E-Mail Me
The Classics
The O Club
Rantburg Store
The Bloids
The Never-ending Story
Thugburg
Gulf War I
The Way We Were
Bio
Merry-Go-Blog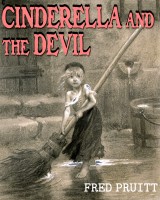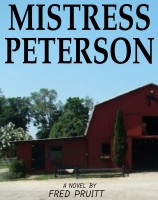 On Sale now!


A multi-volume chronology and reference guide set detailing three years of the Mexican Drug War between 2010 and 2012.

Rantburg.com and borderlandbeat.com correspondent and author Chris Covert presents his first non-fiction work detailing the drug and gang related violence in Mexico.

Chris gives us Mexican press dispatches of drug and gang war violence over three years, presented in a multi volume set intended to chronicle the death, violence and mayhem which has dominated Mexico for six years.
Click here for more information


Meet the Mods
In no particular order...


Steve White
Seafarious
Pappy
lotp
Scooter McGruder
john frum
tu3031
badanov
sherry
ryuge
GolfBravoUSMC
Bright Pebbles
trailing wife
Gloria
Fred
Besoeker
Glenmore
Frank G
3dc
Skidmark
Alaska Paul



Better than the average link...



Rantburg was assembled from recycled algorithms in the United States of America. No trees were destroyed in the production of this weblog. We did hurt some, though. Sorry.
54.211.101.93

Help keep the Burg running! Paypal: