Afghanistan
Terror plot uncovered when 11 suicide vests found at Afghan military HQ
A major terrorist plot targeting Afghan soldiers was revealed Monday at the Ministry of Defense headquarters in Kabul. An official at the ministry, who asked not to be identified, said that 11 suicide vests were found in three rooms in the area surrounding a parking lot at the Ministry.

The investigation is still in its early stages but it is known that 11 buses were scheduled to leave the parking lot carrying Afghan army personnel. The working theory among investigators so far is that a bomber was meant to get on each of those buses and stage a spectacular simultaneous attack.

Six Afghan soldiers were arrested immediately and it is believed they were ready to carry out a suicide attack. The BBC reports that 12 additional arrests have been made.

The Afghan government has not yet confirmed the plot, but CBS News has learned that Afghanistan's defense minister has been called to the presidential palace to give a full briefing on the details of the investigation. The palace itself is less than a mile away from where the vests were found.
Posted by: ryuge || 03/27/2012 06:45 || Comments || Link || E-Mail|| [833 views] Top|| File under:
Africa Horn
Sudan armies clash in border region
Clashes have broken out between the armed forces of Sudan and South Sudan in several disputed border regions, both sides said, Al Jazeera reported.

South Sudan's army, the SPLA, said the Sudanese air force had attacked the disputed areas of Jau and Pan Akuach. The SPLA had also repelled an attack by Sudanese forces in the area of Teshwin inside South Sudan, SPLA spokesperson Philip Arguer said on Monday.

Sudan's army spokesperson Sawarmi Khalid Saad confirmed the fighting in the border area of Sudan's South Kordofan state and the southern Unity state, without giving the exact locations. He did not say who had started the fighting.

"I think due to this attack, the government now is changing its strategy to deal with the southern government," Rabie Abdul Atti, an advisor to Sudan's minister of information, told Al Jazeera.

The fighting has forced President Omar Hassan al-Bashir to suspend plans to visit South Sudan on April 3, Sudan's state radio reported. Bashir had been due to hold talks with his southern counterpart Salva Kiir during his visit to the southern capital Juba to resolve tensions that have surged since South Sudan seceded from Sudan last year.
Posted by: Steve White || 03/27/2012 00:00 || Comments || Link || E-Mail|| [414 views] Top|| File under:
Iran-bound Brazilian sugar ship hijacked off India
DUBAI: An Iranian bulk carrier of Brazilian sugar was hijacked in the eastern Indian Ocean early on Monday with 23 crew on board, international shipping monitors said.

The Eglantine, which according to Reuters shipping data loaded in Rio de Janeiro in late February, was hijacked off India's southwest coast by suspected Somali pirates, NATO's counter-piracy mission said.

Attacks as far away from Somalia as Monday's hijacking are rare. Although NATO, EU and Iranian naval forces are trying to protect merchant shipping, the Indian Ocean is too big for them to effectively patrol all of it.

The U.S. has identified the vessel as being operated by Iranian government shipping companies blacklisted by Washington. The vessel was carrying over 63,000 tonnes of cargo when it left Brazil, the world's biggest sugar exporter, according to shipping data.
Posted by: Steve White || 03/27/2012 00:00 || Comments || Link || E-Mail|| [427 views] Top|| File under:
Ethiopian troops seize El Bur, central Somalia
[Daily Nation (Kenya)] Ethiopian forces on Monday seized the main base of the Al Qaeda-linked Al-Shabaab



... successor to the Islamic Courts...




hard boyz

in central Somalia, the latest stronghold the

snuffies

have lost in recent months, witnesses said.

Ethiopian troops and fighters from the pro-government militia Ahlu Sunna Wal Jamaa seized El Bur town, some 150 kilometres south of the Ethiopian border, after a brief exchange of fire.

"Ethiopian troops have taken positions inside and outside the town, but most of the residents

decamped

before they arrived," said Abdukadir Sahal, a resident.

The loss of the town tightens the net on the hardline Al-Shabaab, who are facing attacks on multiple fronts by regional armies.

"There was brief exchange of gunfire on the outskirts of town but Al-Shabaab

decamped

... there are Ethiopian troops with armoured trucks, pulling heavy artillery weapons," Sahal added.

"There was no fighting inside El Bur, but Al-Shabaab fighters are not far away," said Ahmednur Fodade, another resident.

Ethiopian soldiers in battle trucks began the advance on El Bur at the weekend, bolstering allied fighters from Ahlu Sunna at the central Somali town of Dhusamareb, before pushing on some 100 kilometres (60 miles) south.

El Bur is the fourth Al-Shabaab stronghold to be seized by the Ethiopian forces, who deployed into lawless Somalia in November, after Kenya also sent troops into southern Somalia to battle the ruthless militia.

Posted by: Fred || 03/27/2012 00:00 || Comments || Link || E-Mail|| [307 views] Top|| File under: al-Shabaab
Mortar shells kill 2 near Somali presidential palace
(Sh.M.Nework)- At least two people were killed and eight others injured after mortar bombardment near Somalia's presidential palace in the heart of Mogadishu, residents said on Monday.

Residents at squalid settlement, in Mogadishu's Wardhiglay district confirmed to Shabelle Media that some mortars hit inside Villa Somalia, the presidential palace while other missed their target and slammed into nearby an IDP camp, killing two displaced, a son and his father.

Residents at the IDP camp have expressed concern


...meaning the brow was mildly wrinkled, the eyebrows drawn slightly together, and a thoughtful expression assumed, not that anything was actually done or indeed that any thought was actually expended...


over the shells and reported heavy gunfire in the area overnight but could not confirm the exact casualties.

This is the second attempt to strike at the heart of the embattled Somali government palace in less than two week. TFG officials remained silence to talk about the barrage.
Posted by: Fred || 03/27/2012 00:00 || Comments || Link || E-Mail|| [290 views] Top|| File under: al-Shabaab
Kenya closes border with Somalia
(Sh.M.Network) -- As tension mounts high in Lower Jubba region near the border towns, Kenya has closed the border to avoid further insecurity acts and attacks into its soil, reports said on Monday.

Sources said the tension followed after Kenyan military have

incarcerated

several

brass hats

of government troops in Lower Jubba region, south west ofSomalia, sparking a growing tense of fighting between bothSomaliaandKenyaforces.

Mohammed Amin, Somalia MP told Shabelle Media that Kenyan military have taken into custody on Monday at least three senior army officers of TFG forces in Qoqani village near Afmadow town. The motive of the arrest is yet unclear.

BothSomaliaandKenyaofficials have not commented on the issue so far, but locals say they are too scared over the growing tensions between the two sides.Kenyais the key ally of TFG forces battling against Al-shabab.
Posted by: Fred || 03/27/2012 00:00 || Comments || Link || E-Mail|| [399 views] Top|| File under: al-Shabaab
Fresh fighting in Mogadishu
(Sh.M.Network) -- Heavy fighting


... as opposed to the more usual light or sporadic fighting...


betweenSomaliagovernment soldiers and Al-shabab

gunnies

took place overnight some parts in south of the chaoticMogadishu, security officials said.

The

festivities

erupted early hours on Sunday night after Al-shabab elements attacked with mortars Somali military base at Ex-control Afgoye checkpoint, south of Mogadishu where is largely controlled by TFG soldiers, causing an unconfirmed casualty, soldiers or civilians.

"The battle was extremely fierce and spread many neighborhoods,including Hoosh village in Dharkenlay district. We managed to ward off the

gunnies

from the area and now our soldiers maintain the full control," Ahmed Abdullah yare, a TFG military commander at Ex-control Afgoye checkpoint told Shabelle Media.

The situation remains calm this morning as TFG soldiers conducting security operation at the area which located a main road linksMogadishuto Lower Shabelle region of southernSomalia.
Posted by: Fred || 03/27/2012 00:00 || Comments || Link || E-Mail|| [626 views] Top|| File under: al-Shabaab
4 injured in a bomb attack in Mogadishu
(Sh.M.Network)- Witnesses say at least four people were

maimed

after a land mine blast was targeted on a checkpoint controlling by soldiers underSomaliagovernment in the capitalMogadishu, witnesses said Monday.

The blast went off early Monday morning at Fagah junction in Yaqshid district where witnesses said two soldiers were among the

maimed

people in the

kaboom

that could be heard parts inMogadishu.

"I saw two civilians and soldiers being evacuated from the site of the blast at Fagah intersection. Shortly after the incident many soldiers mounting with pick ups have arrived at the scene and started search operations to find out the attackers," a witness told Shabelle Media by phone.

No one has immediately claimed the responsibility of the blast yet.
Posted by: Fred || 03/27/2012 00:00 || Comments || Link || E-Mail|| [301 views] Top|| File under: al-Shabaab
Ahlu Sunna forces seize strategic town in central Somalia
(Sh.M.Network) The pro-Somali government forces of Ahlu Sunna Waljam'a (ASWJ) backed by Ethiopian troops have taken full control of a strategic town in central Somalia after Al-Shabaab



... Harakat ash-Shabaab al-Mujahidin aka the Mujahideen Youth Movement. It was originally the youth movement of the Islamic Courts, now pretty much all of what's left of it. They are aligned with al-Qaeda but operate more like the Afghan or Pakistani Taliban...


fighters vacated the town following no heavy battles, an official confirmed.

Heavily armed Ethiopian troops along with Ahlu Sunna soldiers chased away hundreds of Al-Shabaab fighters from El-Bur town in Galgadud region, centralsomalia, and seized the town late on Monday afternoon.

Sheik Ahmed (Ilka-ase), the deputy chairman of executive council for Ahlu Sunna, told Shabelle Media by phone while he was in El-Bur that Al-Shabaab fighters abandoned the town without any bloody

festivities

on Monday as columns of Ethiopian and Somali forces advanced.

He added that Ahlu Sunna fighters supporting by Ethiopian troops are in full control of the town and will restore it the law and order as soon as possible.

It was impossible to reach Al-shabab

forces of Evil

linked with Al-Qaeda for comments about the Ahlu Sunna Walajama'a fighters claim.
Posted by: Fred || 03/27/2012 00:00 || Comments || Link || E-Mail|| [320 views] Top|| File under: al-Shabaab
Africa North
Deaths as rival militias clash in Libya
Clashes between rival militias in southern Libya have killed 20 people, a doctor at a regional hospital said, highlighting the challenge the government faces in imposing its authority months after the overthrow of Muammar Gaddafi, Al Jazeera reported.

A local doctor, Ibrahim Misbah, said on Monday that 20 fighters died of gunshot wounds and more than 40 people were wounded.

Local council member Ahmed Abdelkadir said clashes first broke out on Sunday between former rebel fighters from Sabha, Libya's fourth largest city, and gunmen from the Tibu tribe after a Sabha man was killed in a dispute over a car. He said the militias opened fire at each other on the outskirts of Sabha.

"The numbers are from the Sabha side only. The Tibu wounded are being taken to a different hospital," Misbah said by phone.

Sabha fighter Oweidat al-Hifnawi said the fighting centered around the airport road and that at one point Tibu fighters controlled the entrance of the airport.

"The airport is now under our control but it is not functioning at the moment," Hifnawi said.
Posted by: Steve White || 03/27/2012 00:00 || Comments || Link || E-Mail|| [331 views] Top|| File under:
Angry Malians protest against military junta
[Daily Nation (Kenya)] Malians marched in Bamako Monday to protest against the junta while Tuareg rebels threatened to capture a key northern city, piling political and military pressure on the coup leaders.

More than 1,000 people gathered in front of the stock exchange for a rally organised by a united political front against the soldiers who seized power on March 22, calling the junta a group of "thugs".

"We demand a return to constitutional order," and "Down with the putschists, long live democracy, long live Mali," read banners held up by the protesters who began their rally by singing the national anthem, some raising their fists.

There was little sympathy for the soldiers among men,

women and kiddies

who see them as a band of hoodlums looting the state when they should be fighting off a Tuareg rebellion in the north.
The march fell on a national holiday celebrating the country's previous coup on March 26, 1991 when President Amadou Toumani Toure led a band of soldiers to overthow the 23-year-old dictatorship of Moussa Traore after a crackdown on a public uprising against the leader.

Having led the country to its first democratic polls a year later, Toure was considered a hero and later democratically elected in 2002. He was due to step down after serving two terms following elections scheduled for April 29.

"In memory of our

deaders

, let's fight for these soldiers to return to their barracks," one leader shouted.

Life returned to normal in the capital Bamako where shops re-opened and people ventured out to do their shopping after several tense days following the mutiny in which renegade soldiers shot their way to the presidency.

Posted by: Fred || 03/27/2012 00:00 || Comments || Link || E-Mail|| [315 views] Top|| File under:
Doctor says tribal clashes leave 20 dead in Sebha
[Tripoli Post] A doctor at the main hospital in the southern Libyan city of Sabha says at least 20 people have been killed in tribal

festivities

there on Monday.

Surgeon Ahmed Ali al-Hefnawi told the

News Agency that Dare Not be Named

most of the fighters died from gunshot wounds.

The deadly clash underlined the fragile nature of Libya and the central government has failed to impose its authority.

The latest

festivities

erupted after a man from the Tabu tribe allegedly killed a member of the Abu Seif tribe.

According to Hassan Moussa, a commander of the Tabu tribe in Sabha, his people were supposed to meet the Abu Seif tribe for reconciliation when they came under attack Monday.
Posted by: Fred || 03/27/2012 00:00 || Comments || Link || E-Mail|| [297 views] Top|| File under: Arab Spring
Arabia
Al-Qaeda seizes control of another town in Yemen
[Yemen Post] Al-Qaeda announced on Saturday that it has taken control of the coastal town of Radum, in the Yemeni southeastern province of Shabwa.

In a statement released today, and confirmed by a security official, Ansar al-Sharia
...a Yemeni Islam
ist militia which claims it is not part of al-Qaeda, even though it works about the same and for the same ends...
, a group affiliated with al-Qaeda, had taken control today of the Radum town.

The Islamic fascisti moved from Azan and other areas of Shabwa to Radum, according to the official, who indicated that the Islamic fascisti took control of town gradually.

Yemen based al-Qaeda wing, which is according to the US administration the most dangerous offshoot of the terror network, has stepped its attacks on military institutions and personnel, taking an advantage of a distracted government.

A Swiss women, working as an English teacher, was

kidnapped

two a week ago by the Islamic fascisti and she is believed to have been moved to Shabwa, the hometown of the US-Yemeni

holy man

Anwar al-Wlaqi, who was assassinated by US drone last year.

Early this year, al-Qaeda briefly seized control of Rada, the main town in the southeastern province of Al-Bytha.

Last year in May, the terror network took control of Zinjubar, the

bustling provincial capital

of Abyan, which has been the scene of almost daily

festivities

between AQAP and army forces.


Posted by: Fred || 03/27/2012 00:00 || Comments || Link || E-Mail|| [625 views] Top|| File under: al-Qaeda in Arabia
Clashes with al-Qaeda militants in Abyan
[Yemen Post] Militant groups believed to be linked with al-Qaeda in the Arabian Peninsula (AQAP) clashed with government forces on Sunday in the southern restive province of Abyan, local sources said.

The

thug

groups of Ansar al-Sharia


...a Yemeni Islamist militia which claims it is not part of al-Qaeda, even though it works about the same and for the same ends...


, AQAP offshoot in the country, were involved Sunday morning in fighting among themselves, leaving some of them

maimed

, according to the local sources.

Local media reported on Sunday that two

faceless myrmidons

were

maimed

when the various groups of Ansar al-Sharia were setting a checkpoint in Moudia district of Abyan.

Yemen-based al-Qaeda wing has expanded its foothold in the southern and southeastern restive provinces of the country, taking an advantage of the distracted government.

In unrelated incident on Saturday evening, AQAP

faceless myrmidons

managed to assassinate a senior intelligence commander in the southern restive province of Lahj.

Major Kamal al-Shwal was killed when al-Qaeda

faceless myrmidons

in Lahj ambushed his convoy, a security source told Yemen Post on condition of anonymity.

After killing him, they clashed with army forces in downtown Lahj city, the source said, adding that the group attempted to seize control of the city, but when it found firm resistance, they

bravely ran away

.

AQAP has stepped up its

liquidation

s and attacks on security and army officials as of late, and so far it managed to assassinate at least dozens of high-ranking commanders of the security and army institutions, especially from intelligence departments.


Posted by: Fred || 03/27/2012 00:00 || Comments || Link || E-Mail|| [303 views] Top|| File under: al-Qaeda in Arabia
Attempts of Somalis to enter Aden foiled
[Yemen Post] The newly-appointed Governor of Aden Waheed Rashid has said that security forces have managed to foil attempts of Somalis to infiltrate to Aden, pointing out that the infiltrators are suspected of connection to Al-Qaeda.

Aden witnesses a state of fear after insecurity escalated and emergence of unidentified

gunnies

inside the strategic port city.

He pointed out that big numbers of Somalis were

incarcerated

while trying to arrive Abyan, referring that they were being investigated.

According to a report released by media outlets, about 30 masked

gunnies

caring gun machines and RPG are positioning inside a building at Al-Mukla street and others roaming at areas close to an important port in Aden.

The report said that the fears of locals have lately increased, particularly when

festivities

between security forces and

gunnies

broke out inside the city last Thursday.

The governor underestimated the security fears, stressing that the

gang

, attributing the sources of fears to the fragility of the state.
He affirmed that all concerns and insatiably will be ended if the state weakness was tackled.

He said that the sides that are behind the

gunnies

are still unknown, pointing out that the security file in Aden is complicated as a result of long-term Accumulations.

Security forces in Aden accuse sabotage sides of provoking turbulence and chaos through recruiting unemployed men, distribution of arms and funds, and formation of armed gangs.

"The problems will be resolved through implementation of the GCC power transfer deal and put and end to all likely risks "Rashid added.
Posted by: Fred || 03/27/2012 00:00 || Comments || Link || E-Mail|| [318 views] Top|| File under: al-Shabaab
Caribbean-Latin America
Columbian Air Force raid kills 36 FARC bad guys
By Chris Covert
Rantburg.com

Another 36 elements of the Fuerzas Armadas Revolucionarias de Colombia (FARC) armed Marxist drug dealing gang have been killed in continuing Columbian armed forces operations, according to Spanish language news reports.

The guerillas died from a Columbian Air Force bombing raid in Vista Hermosa municipality, roughly 30 kilometers southwest of Puerto Lleras.

The air raid was part of an ongoing Columbian Army operation launched five days ago in the wake of an ambush which killed 11 Columbian Army soldiers in Arauca municipality in the eastern border area with Venezuela ten days ago.

Since those killings. Columbian Army troops have killed 36 FARC guerrillas during the night of March 20th-21st. The total dead for FARC now stands at 72. The losses have been termed a major blow by Columbian defense minister Juan Carlos Pinzon.

The most recent ground operation has captured three unidentified FARC leaders and led to the seizure of weapons including 17 AK-47 rifles, 11 Galil 5.56mm rifles, eight AR-15 rifles, seven M-16 rifles, one FAL 7.62mm rifle, a machine gun, grenades, pistols and weapons magazines.

An upcoming hostage exchange of hostages from FARC, facilitated using Brazilian helicopters, is expected to take place between April 2nd and 4th near an airfield near Villavicencio. However, reports now say that exchange has been delayed for "logistical reasons."
Posted by: badanov || 03/27/2012 00:00 || Comments || Link || E-Mail|| [370 views] Top|| File under:
11 dead following intergang shootout in Chihuahua state -- UPDATED

For a map, click here. For a map of Chihuahua state, click here Updating the story for new facts including the dead count, identity of eight of the dead and arms seized.

By Chris Covert
Rantburg.com

Eleven unidentified individuals were found dead in the Sierras of western Chihuahua state Monday, the aftermath of a gunfight between rival criminal groups, according to Mexican news accounts.

The gunfight which killed the ten took place between Sunday night and Monday morning.

A group of Chihuahua state police and ministerial agents Monday had been dispatched to an area called La Guitarra in Temosachi municipality, when it came under small arms fire from an armed group of unknown size waiting in the hills.

The group which fired on the police apparently withdrew when the agents returned fire. Neither the police nor their attackers had been wounded by gunfire in the incident. Police agents were unable to initiate pursuit of their attackers.

In the location agents found 11 dead, all apparently members of a criminal group.

The dead were identified as Hermes Yañez Gamezm 39, AKA El Choco, Jose Olivas Gamez, 35, Jose Juan Bojorquez Soto, 22, Ruelas Moncerrat Castle, 29, Arturo Tello Salinas 36 all from Cuauhtémoc municipality.

Also identified were Gil Noe Varela Gonzalez, 39, Efrain Marquez Perez, 53, Jesus Tello Mendoza, 25, all from Temosachi.

Security forces also seized one .22 caliber rifle, one AR-15 rifle, one grenade and nine ballistic vests.

A Mexican Army unit was subsequently dispatched to the area to provide additional security.

Temosachi municipality is between Madera municipality and Ciudad Cuauhtemoc, about 200 kilometers west of Chihuahua city.

Temosachi is also in the area of Mexico known as the Tarahumara Sierras, which is populated by indigenous Indians, some of whom are direct ascendants of the Aztecs. Criminal groups have in the past forced indigenous communities in Chihuahua and Durango state to grow drugs for sale, acting as feudal lords when those communities refused by torching residences.

The area is also undergoing a food crisis termed as a structural famine due to drought and extreme low temperatures, due to the fact that many Indian farmers in the region are subsistence farmers.

Last month the Catholic Bishop of the Tarahumara diocese, Rafael Sandoval Sandoval told a religious group in Puebla that Tarahumara Indians are forced to grow drugs to survive because of the drought conditions.

Chris Covert write Mexican Drug War and national political news for Rantburg.com
Posted by: badanov || 03/27/2012 00:00 || Comments || Link || E-Mail|| [300 views] Top|| File under:
1 wounded in three grenade attacks in Tamaulipas

For a map, click here. For a map of Tamaulipas, click here

By Chris Covert
Rantburg.com

One unidentified individual was wounded in three separate grenade attacks in Matamoros and Ciudad Victoria, Tamaulipas Sunday night and Monday morning, according to Mexican news and Twitter reports.

Originally, those reports said five had been hurt, but an announcement by the Tamaulipas state Procuraduria General de Justicia or attorney general posted on the state website Monday night said only one had been wounded.

Sunday night's attack took place near the Televisa television studios in Matamoros. That attack took place around 2200 hrs EDT near the intersection of avenidas Manuel Cavazos Lerma and Fresnos in Paseo Residencial colony. The detonation caused no injuries or damage.

In Ciudad Victoria, one grenade was detonated in a vacant lot near the intersection of calles 9th and Coahuila in San José colony at around 0950 hrs. No damage or persons wounded were reported in that attack.

A second grenade attack took place at a car dealership near the intersection of calles 9th and Berriozabal, presumably near Zona Centro. One individual was wounded in that attack. Some unspecified damage has been reported.

The attack took place at about 1020 hrs EDT. The attorney general report said that explosions accompanied the detonation of the grenade, which usually means small arms fire.

Several attacks using grenades and small arms fire were initiated over the last two weeks in Ciudad Victoria. The most serious, on March 14th took the lives of four individuals.

News reports say the Tamaulipas state Secretaria de Seguridad Pública and Procuraduria General de Justicia revealed those March 14th attacks were part of an intergang gunfight between rival criminal groups.

At least seven grenade and small arms attacks have been made in Ciudad Victoria alone since March 14th, nearly all of them between rival criminal groups. At least five have been killed and many more have been wounded in these encounters.

Chris Covert writes Mexican Drug War and national political news for Rantburg.com
Posted by: badanov || 03/27/2012 00:00 || Comments || Link || E-Mail|| [333 views] Top|| File under:
Home Front: WoT
Pilot screamed about threats from al-Qaida, bombs aboard jet
A JetBlue captain raced inside an airliner screaming obscenities and shouting about threats from al-Qaida and bombs aboard the aircraft, forcing an emergency landing Tuesday in Amarillo, passengers said.

A half-dozen to 10 passengers jumped atop the pilot and pinned him to the floor, passengers said. Flight 191 landed at Rick Husband Amarillo International Airport at 10:11 a.m., JetBlue said in a statement. The aircraft was carrying people bound from New York to Las Vegas, Nev., for a security convention, passengers said. The pilot went to a restroom, then emerged, "shouting, 'Iraq, al-Qaida, terrorism, we're all going down.'"

"It seemed like he went crazy," said Gabriel Schonzeit, of New York City, who was seated in the third row and traveling to the security convention. JetBlue and Transportation Security Administration officials described the pilot as having a medical condition.

The plane's co-pilot "became concerned that the captain exhibited erratic behavior," according to a preliminary investigation by the Federal Aviation Administration.
"The captain had exited the cockpit during the flight, after which the co-pilot locked the door," agency spokeswoman Brie N. Sachse said. "When the captain attempted to enter the locked cockpit, he was subdued by passengers." Lynn Lunsford, an FAA spokeswoman, said the agency "does not release the names of pilots in incidents, particularly while an investigation is ongoing."

He was transported to Northwest Texas Hospital, officials said. He has not been identified. The crew kicked the pilot out of the cockpit, and he turned unruly, attempting to use the intercom system, which had been disabled, said Josh Redick, 41, of New York. The pilot later attempted to re-enter the cockpit, but his security code appeared to have been changed, Schonzeit said.

When the pilot began pounding on the cockpit door, a former prison security guard grabbed him by the neck and choked the captain until he collapsed, Schonzeit said. "We all knew in the front rows if he got back in the cockpit, we were going down," Schonzeit said. The captain started pounding on the door when another passenger, a former prison security guard, grabbed the pilot by the neck and choked him until he collapsed.

"The pilot was a very large man, bigger than me," said Schonzeit, who stands 6 feet, 3 inches and weighs 250 pounds. A flight attendant was elbowed in the ribs during the struggle to keep the captain subdued, Schonzeit said. The passengers tried to bind the captain's wrists behind his back with a zip tie, but he broke it, Schonzeit said. "I couldn't have broken those," Schonzeit said.

Passengers handed over their belts to bind the pilot's arms, Schonzeit said. Another Captain, traveling off duty on Flight 191, entered the flight deck prior to landing at Amarillo, and took over the duties of the ill crewmember once on the ground," JetBlue's statement said. The Airbus A320 jet departed at 7:28 a.m. from New York's John F. Kennedy International Airport Airport, JetBlue said.

Passengers deplaned and went through security checks with their carry-on luggage. During the check, authorities brought in a drug dog to search a passenger's bags. JetBlue said the passengers will continue their trip on another plane. Federal airport officials are directing all inquiries to JetBlue, TSA spokesman Luis Casanova said. The FBI is investigating. "It seems to be more of a medical issue than a security issue at this point," he said.
Posted by: phil_b || 03/27/2012 17:29 || Comments || Link || E-Mail|| [546 views] Top|| File under:
India-Pakistan
Two brothers killed in North Karachi
[Dawn]
A gunny bag containing the body of a young man was found on Sunday shortly after his younger brother, who went out in his search, was

rubbed out

in North Bloody Karachi


...formerly the capital of Pakistain, now merely its most important port and financial center. It may be the largest city in the world, with a population of 18 million, most of whom hate each other and many of whom are armed and dangerous...


, said police.

The victims were not affiliated with any religious or political party, said the police, suspecting that both the brothers were killed over personal enmity.

Twenty-seven-year-old Qasim Ilyas had gone missing on Saturday, said an official at the Khwaja Ajmair Nagri

cop shoppe

.

When he did not return home till Sunday morning, his family became worried and subsequently his brother, Ayaz Ilyas, 25, went out to find him, the official said.

Quoting eyewitness accounts, the police said Ayaz was targeted by

gunnies

riding a

cycle of violence

in Sector 5-C/1 of North

Bloody Karachi

.

Following the shooting, residents shifted the victim to the Abbasi Shaheed Hospital, where he died during treatment, the police said.

Shortly afterwards, they added, a gunny bag containing the body of the victim's elder brother, Qasim, was found in the same sector.

Qasim had a meat shop in the area and his younger brother, Ayaz, was a photographer, said Ajmair Nagri SHO Illyas Shah.

Posted by: Fred || 03/27/2012 00:00 || Comments || Link || E-Mail|| [310 views] Top|| File under:
Israel Cuts Contact with U.N. Human Rights Council
[An Nahar] The Israeli foreign ministry decided on Monday to cut contact with the United Nations


...what started out as a a diplomatic initiative, now trying to edge its way into legislative, judicial, and executive areas...


Human Rights Council after it said last week it would investigate Israeli settlements, a

front man

said.

"There was a decision by the foreign ministry to sever work contacts with the organization," ministry

front man

Yigal Palmor told Agence

La Belle France

Presse, adding that Israel had yet to formally inform the council of its decision.

"There won't be working relations with them, conversations, passing papers, making visits, exchanging information, consulting one another, attending meetings," he added. "That's work, and it will not take place."

Council head Laura Dupuy said the Israeli move was "most regrettable."

"I have no doubt that it is in the interest of Israel to cooperate with the Human Rights Council on this investigative mission, not least so that it can explain its own policies and actions to the independent commissioners once they are appointed," she said.

The

Hamas, always the voice of sweet reason,

movement in the

Gazoo

Strip slammed the Israeli decision, with

front man

Fawzi Barhoum calling it a "Zionist attempt to blackmail" international institutions that criticize Israel.

"This is proof of the vulnerability of the Zionists in front of rights organizations and the U.N., and will generate a wide international consensus on the oppression of the Paleostinian people and the justice of their cause," he said in a statement.

Israeli Foreign Minister Avigdor Lieberman on Sunday called publicly for a boycott of the council, which last Thursday passed a resolution ordering the first investigation into how Israeli settlements may be infringing on the rights of the Paleostinians.

Posted by: Fred || 03/27/2012 00:00 || Comments || Link || E-Mail|| [326 views] Top|| File under:
Syria-Lebanon-Iran
Syrian troops enter Lebanon to battle rebels
Syrian troops entered north Lebanon on Tuesday, destroying farm buildings and clashing with Syrian rebels who had taken refuge there, according to local residents.

Abu Ahmed, 63, a resident of the rural mountain area of al-Qaa, said, "More than 35 Syrian soldiers came across the border and started to destroy houses."

Another resident said that the soldiers, some moving in armored personnel vehicles, fired rocket-propelled grenades and exchanged heavy machinegun fire with rebels.
Posted by: ryuge || 03/27/2012 06:38 || Comments || Link || E-Mail|| [449 views] Top|| File under:
Syria Troops Shell Homs after Night Demos
[An Nahar] Syrian troops shelled Khaldiyeh district in the flashpoint city of Homs early Monday after a night of nationwide protests against the regime, activists and monitors said.

Khaldiyeh, targeted in a week-long campaign to flush out regime opponents, was hit by mortar rounds that set alight houses in the neighborhood, said the Local Coordination Committees (LCC) activist group.

Five people were seriously

maimed

in the onslaught on the district, according to the Syrian Observatory for Human Rights, a

Britannia

-based monitoring group.

In the eastern hot spot of Deir al-Zour, security forces carried out dawn raids in which 16 people were

placed in long-term storage

, the LCC said in a statement received by Agence

La Belle France

Presse.

Gunshots were heard as they conducted a similar operation in the town of Saraqeb, in the northwestern province of Idlib, according to activists on the ground.

Raids were also staged in villages of southern Daraa province, cradle of a year-old popular uprising against the regime of
Hereditary President-for-Life Bashir Pencilneck al-Assad


Oppressor of the Syrians and the Lebs...


which has spread across the country.

Monitors say that more than 9,100 people have been killed since the revolt broke out in mid-March last year.

The latest security operations came after a night of protests against the Assad regime.

In the central city of Hama, many marched through several neighborhoods late Sunday night to denounce the raids carried out during the day by troops in search of regime opponents, activists reported.

In the countryside, the military shelled the Hama provincial town of Qalaat al-Madiq, with numerous residents taking flight from the assault as well as a worsening humanitarian situation.

Demonstrations were also held in and around Damascus


...Capital of the last overtly fascist regime in the world...


and Aleppo


...For centuries, Aleppo was Greater Syria's largest city and the Ottoman Empire's third, after Constantinople and Cairo. Although relatively close to Damascus in distance, Aleppans regard Damascenes as country cousins...


, Syria's second largest city, in support of the rebel Free Syrian Army and demanding the fall of the Assad regime.

Posted by: Fred || 03/27/2012 00:00 || Comments || Link || E-Mail|| [295 views] Top|| File under: Govt of Syria
Syria Says Foiled 'Terrorist' Infiltration from Turkey
[An Nahar] Syrian forces clashed Monday with a group of "terrorists" seeking to enter the restive northwestern province of Idlib from Turkey, killing and wounding a number of them, official media reported.

"The authorities today foiled an attempt by a group of armed

cut-throats

to enter Syria from Turkey, in an area between the towns of Darkush and Salqin," the official SANA news agency reported.

Syrian border guards clashed with the group, a number of whom were killed and

maimed

, while others

decamped

to Turkey, according to the report.

"Turkish medical teams evacuated the dead and

maimed

," SANA said, adding that the authorities "seized weapons that the

cut-throats

had left when they

decamped

, like guns, RPG rockets, modern communication devices and explosives."

Syrian officials frequently blame

cut-throats

for attacks carried out against the security forces.

The Local Coordination Committees activist group, which organizes protests on the ground, also mentioned

festivities

in Darkush, but said they were between regular soldiers and deserters fighting for the rebel Free Syrian Army.

Monitoring group the Syrian Observatory for Human Rights said the

festivities

had left six regime troops

maimed

, while the LCC said army bombardments had caused several houses to catch fire in the area.

Turkey on Monday became the latest country to close its embassy in Damascus
...The City of Jasmin is the oldest continuously-inhabited city in the world. It has not always been inhabited by the same set of fascisti...
A Turkish diplomatic source said the mission was closed because of deteriorating security conditions in Syria and that all diplomatic personnel had left Damascus.

Posted by: Fred || 03/27/2012 00:00 || Comments || Link || E-Mail|| [291 views] Top|| File under: Govt of Syria
Norway Closes Embassy in Syria
[An Nahar] Norway said Monday it was closing its embassy in Damascus


...Capital of the last overtly fascist regime in the world...


for security reasons, following other countries that have done the same for safety concerns or to protest against the regime's crackdown.

Posted by: Fred || 03/27/2012 00:00 || Comments || Link || E-Mail|| [277 views] Top|| File under: Govt of Syria
Syria Offers New Response to Annan's Proposals
[An Nahar] Syria has responded afresh to U.N.-Arab League


...an organization of Arabic-speaking states with 22 member countries and four observers. The League tries to achieve Arab consensus on issues, which usually leaves them doing nothing but a bit of grimacing and mustache cursing...


envoy Kofi Annan

...Ghanaian diplomat who served as the seventh and so far the worst Secretary-General of the UN. Annan and the UN were the co-recipients of the 2001 Nobel Peace Prize for something or other that probably sounded good at the time. In December 2004, reports surfaced that Kofi's son Kojo received payments from the Swiss company Cotecna, which had won a lucrative contract under the UN Oil-for-Food Program. Kofi Annan called for an investigation to look into the allegations, which stirred up the expected cesspool but couldn't seem to come up with enough evidence to indict Kofi himself, or even Kojo...
on his six-point proposals to end the crisis in the country, the former U.N. chief's

front man

said Monday.

"The Syrian government has formally responded to the Joint Special Envoy for Syria, Kofi Annan's 6-point plan, as endorsed by the U.N. Security Council," he said in a statement. "Mr. Annan is studying it and will respond very shortly."

Annan's plan calls for a U.N.-supervised halt to fighting with the government pulling troops and heavy weapons out of protest cities, a daily two-hour humanitarian pause to hostilities and access to all areas affected by the fighting.

The special envoy also sought the release of people

jugged

over the past year of the uprising against Assad in which monitors say more than 9,100 people have been killed.

Syrian authorities had already given a first round of response to his proposals in mid-March, but the special envoy had sought more information from Damascus


...Capital of the last overtly fascist regime in the world...


The latest response came after a team dispatched by Annan to Syria returned after three days of discussions with Syrian authorities.

Annan, who secured backing from Russian President Dmitry Medvedev for his mediation efforts in their meeting Sunday, is due to visit Beijing Tuesday to brief leaders about his proposals.

In Moscow, Annan said only Syrians could determine President Bashar-al-Assad's fate and called for the rival sides to negotiate an end to the conflict.

"I think only Syrians should decide the issue of Assad's resignation," Annan told Russian news agencies in remarks translated into Russian.

"It's important to sit all Syrians behind a negotiating table," he said a day after meeting Medvedev.

The envoy added that it was "incorrect to give any deadlines" for ending the violence in Syria.

Medvedev warned Sunday that Annan represented the last chance for avoiding a civil war in Syria and promised him Russia's full support.

China and Russia have previously drawn criticism for blocking U.N. Security Council resolutions condemning Syria's protracted and deadly crackdown on protests, and their support is crucial for Annan's plan to move forward.

Posted by: Fred || 03/27/2012 00:00 || Comments || Link || E-Mail|| [321 views] Top|| File under: Govt of Syria
Who's in the News
35
[untagged]
7
al-Shabaab
6
Govt of Pakistan
5
Govt of Syria
2
Govt of Iran
2
al-Qaeda in Arabia
2
Arab Spring
1
Jamaat-e-Ulema Islami
Bookmark
E-Mail Me
The Classics
The O Club
Rantburg Store
The Bloids
The Never-ending Story
Thugburg
Gulf War I
The Way We Were
Bio
Merry-Go-Blog
Hair Through the Ages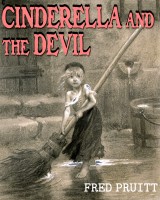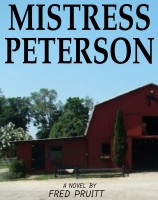 On Sale now!


A multi-volume chronology and reference guide set detailing three years of the Mexican Drug War between 2010 and 2012.

Rantburg.com and borderlandbeat.com correspondent and author Chris Covert presents his first non-fiction work detailing the drug and gang related violence in Mexico.

Chris gives us Mexican press dispatches of drug and gang war violence over three years, presented in a multi volume set intended to chronicle the death, violence and mayhem which has dominated Mexico for six years.
Click here for more information


Meet the Mods
In no particular order...


Steve White
Seafarious
Pappy
lotp
Scooter McGruder
john frum
tu3031
badanov
sherry
ryuge
GolfBravoUSMC
Bright Pebbles
trailing wife
Gloria
Fred
Besoeker
Glenmore
Frank G
3dc
Skidmark
Alaska Paul



Better than the average link...



Rantburg was assembled from recycled algorithms in the United States of America. No trees were destroyed in the production of this weblog. We did hurt some, though. Sorry.
18.204.55.168